Top Wedding Venues in Ireland By The Fennells
To help you with choosing your wedding venue, we, the Fennells, decided to put together a list, along with some photos, of each venue that we consider to be in the top wedding venues in Ireland. We are wedding photographers and have been fortunate to travel around Ireland photographing weddings in some of the most amazing and historical venues across this beautiful island we call home. If you have asked the question, where is the best wedding venue in Ireland or wondered, where can I get married in Ireland? We know that this blog will help you in making that very important decision.
Our favourite wedding venues in Ireland, in alphabetical order.
Adare Manor Hotel
The stunningly beautiful Adare Manor. A castle which is set on 840 acres of amazing parklands, nestled on the banks of the beautiful River Maigue. Adare Manor borrows its name from the village of Adare, Limerick.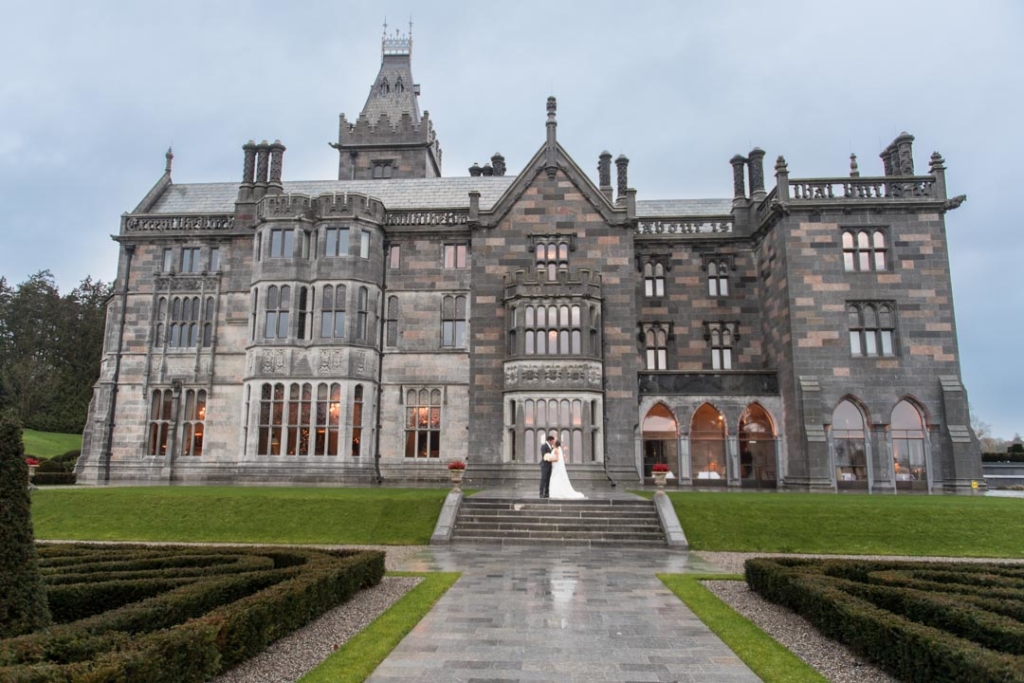 We have very strong connections with Adare Manor as Fiona's family are from Adare, and not only that, her great grandfather used to look after the grounds and parkland. Her grandmother also owned a pub in the nearby town of Adare.
The incredible Grand Ballroom with its huge crystal chandeliers, sweeping staircase, and pristine marble floors. It is little wonder it has won the awards of No.1 Resort in Europe & No.5 in the World – Condé Nast Traveler Readers Choice Awards 2019. So it of course makes our list of top wedding venues in Ireland.
The ballroom, has a gold-leafed ceiling and cream decor and can cater for up to 350 people for weddings.
The US skateboarding legend Tony Hawk married his partner Kathy Goodman in Limerick's Adare Manor in 2015, and many other well known names have been married here. We've had the pleasure of photographing incredible weddings at Adare Manor and it is a venue that we love to capture.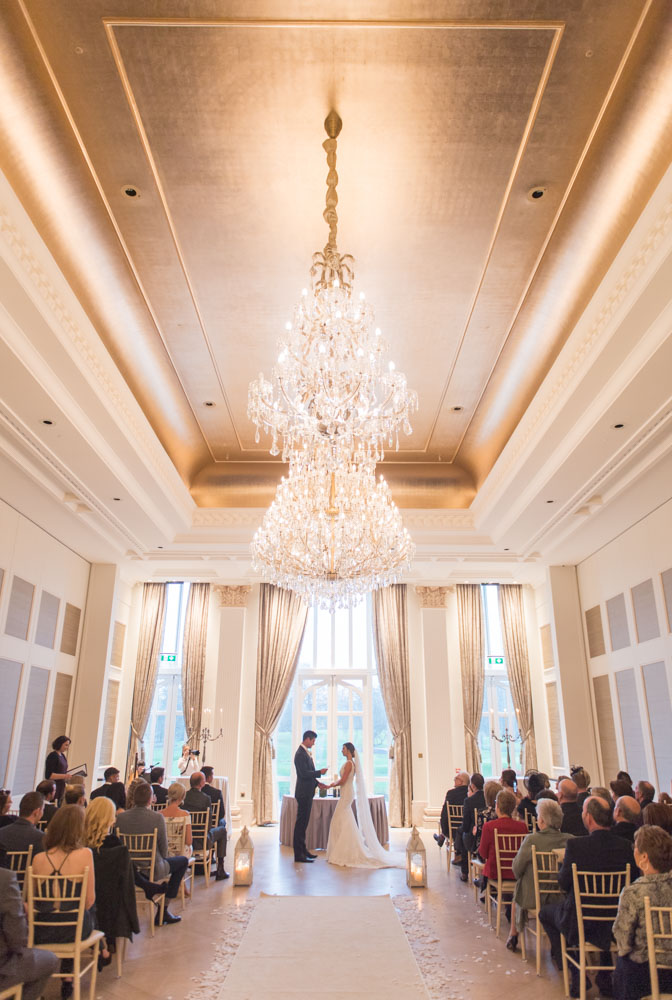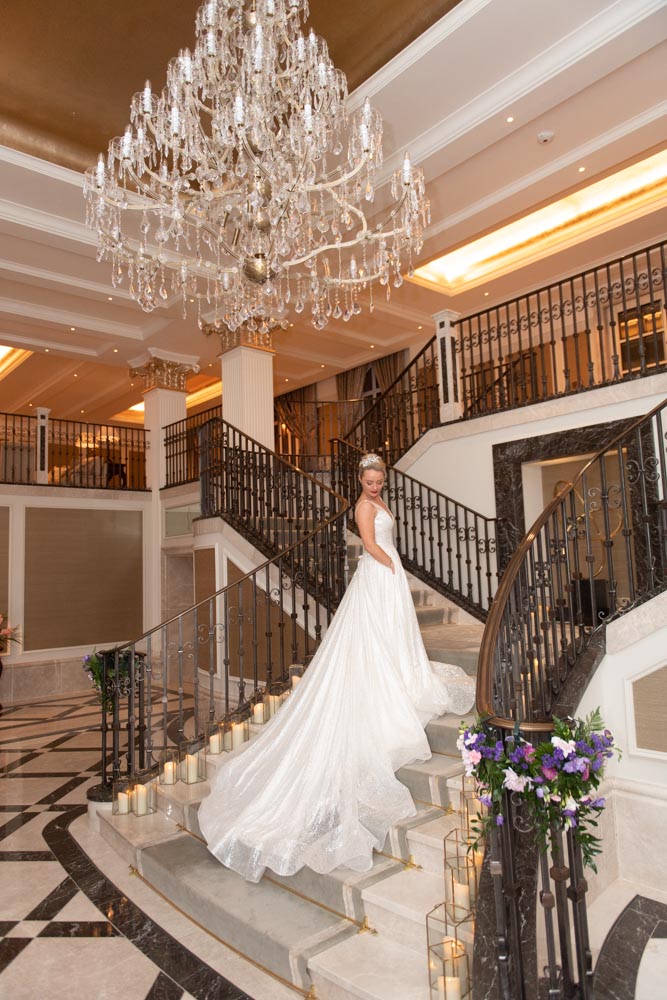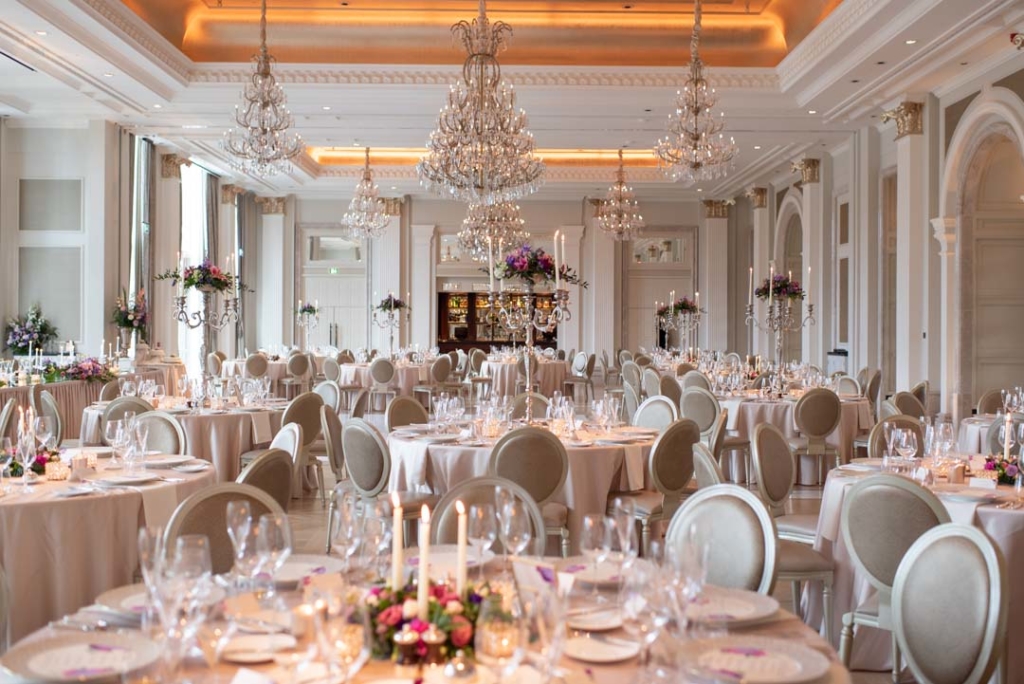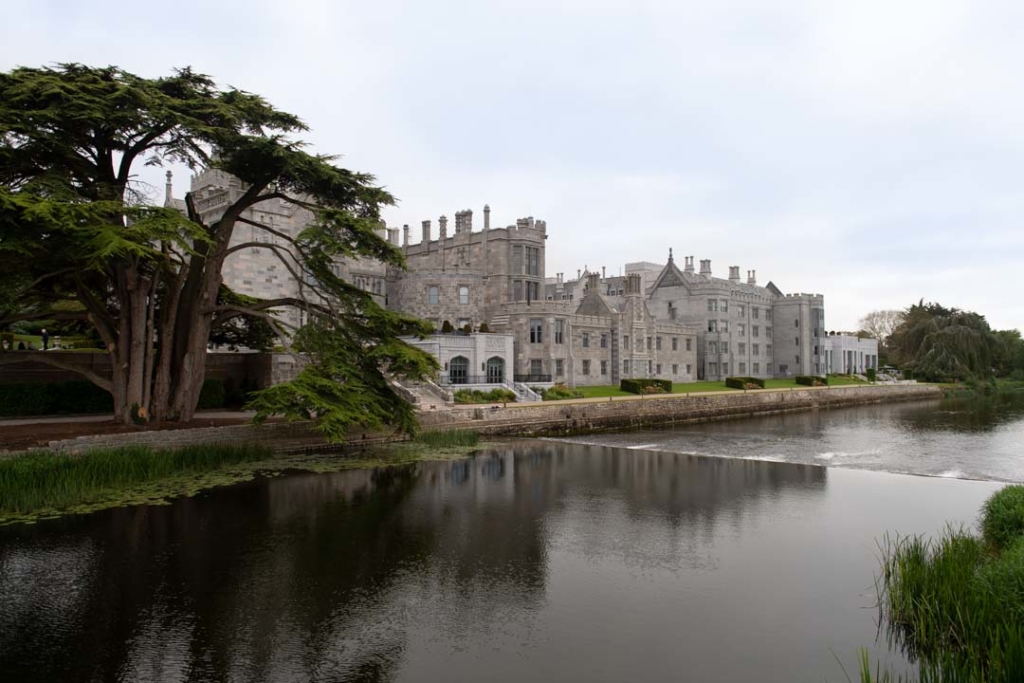 ---
Ashford Castle
Ashford Castle certainly is one of the most incredible places to celebrate your wedding. It is definitely a worthy place holder on the list of top wedding venues in Ireland. 70 million euro was invested into the restoration of this 13th century castle and has placed it as one of the most prestigious hotels in Europe. It was Ireland's first Forbes 5 star and former home of the Guinness family.
It was an easy choice to adding this to the list of Top Wedding Venues in Ireland. We love it here and it is just incredible to photograph.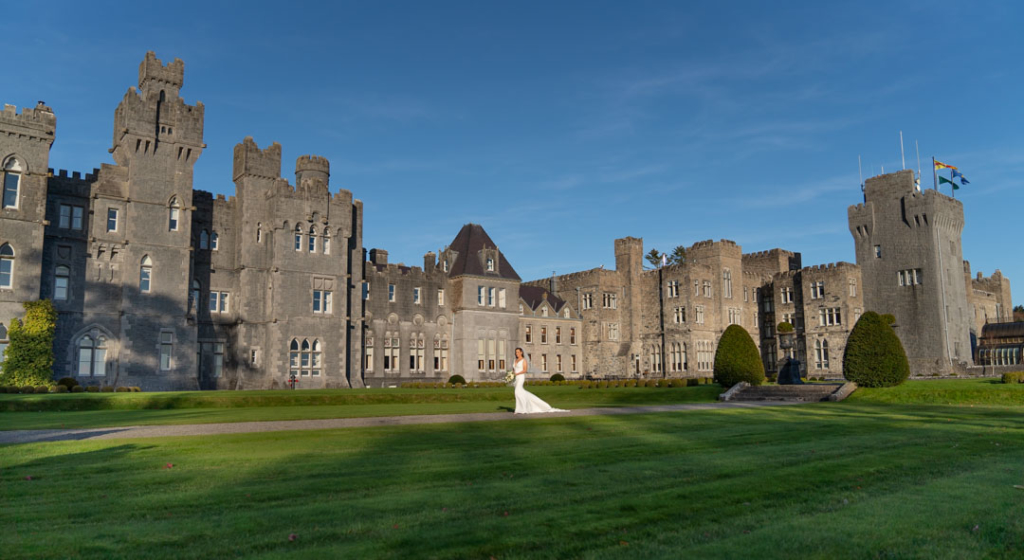 The entrance is absolutely stunning as you enter across the bridge and through the stone gates of the 800-year-old Ashford castle.
The photo opportunities on the grounds are endless with 350 acres to explore. Hence it is so important when picking your wedding photographer that you pick one that knows the best photo locations well. Ashford Castle was recently voted the Best Hotel in the World. The Castle is in a place called Cong, County Mayo, Ireland
What is incredible is you that can hire the entire estate, so that it is exclusively yours. Rory McIlroy and Erica Stoll got married here in 2017. Pierce Brosnan and Keely Shaye Smith married here in 2001. Many well known names have crossed its gate to get married here.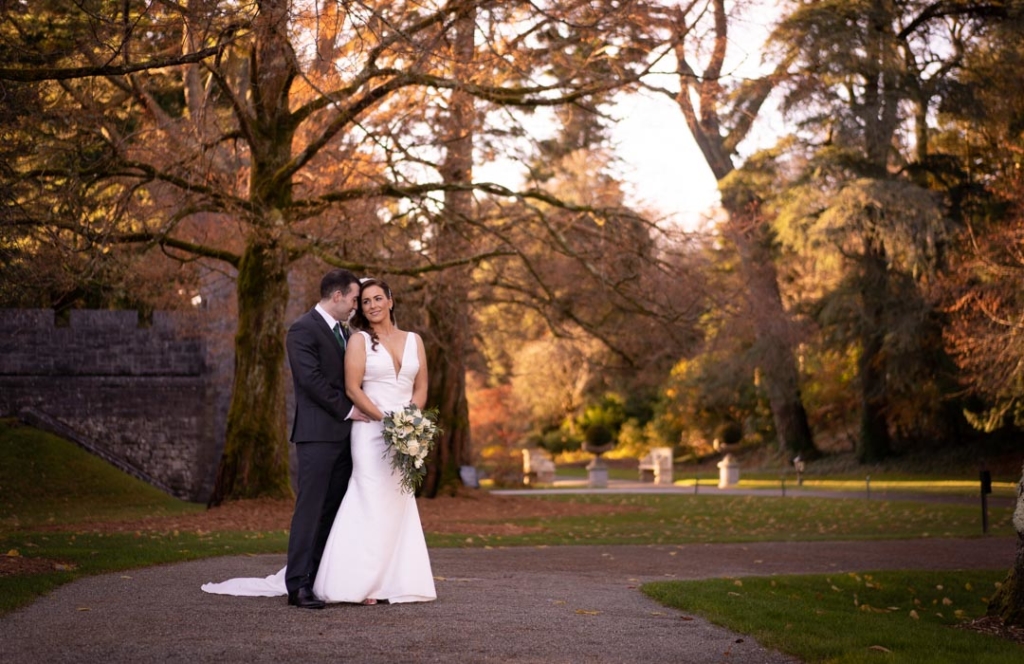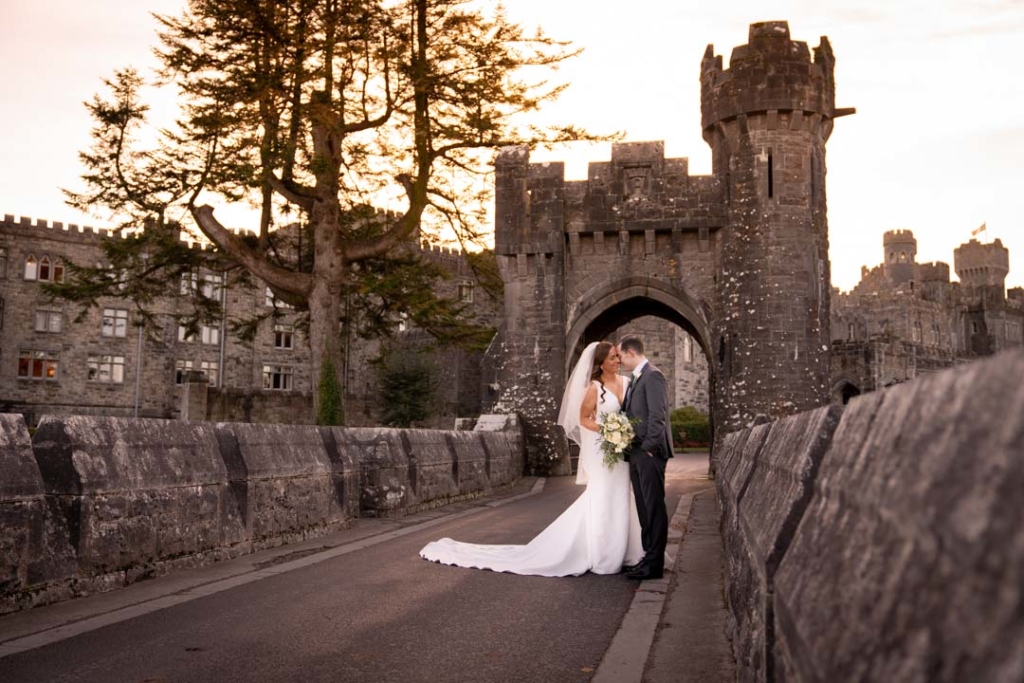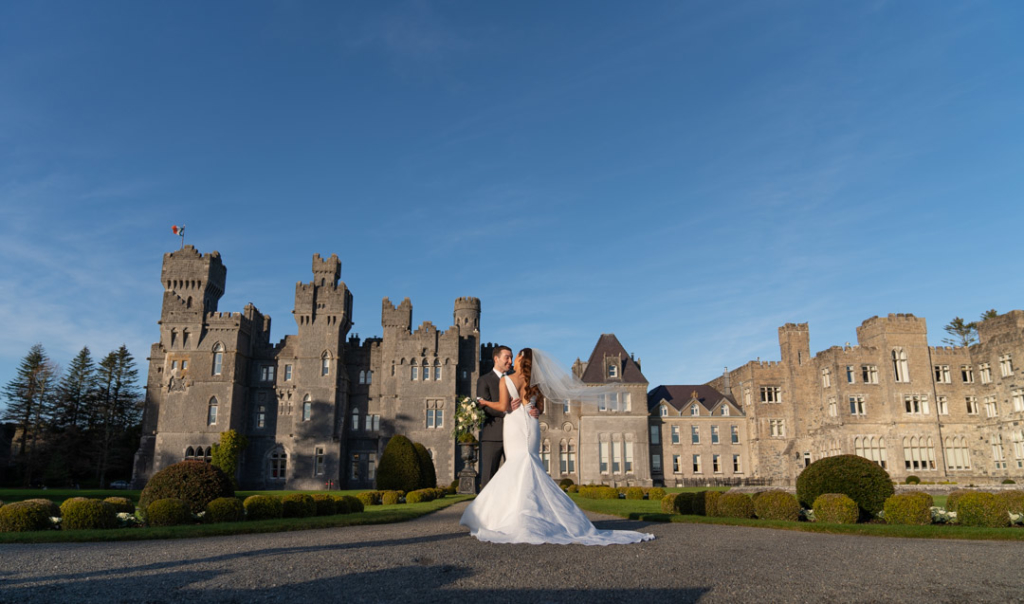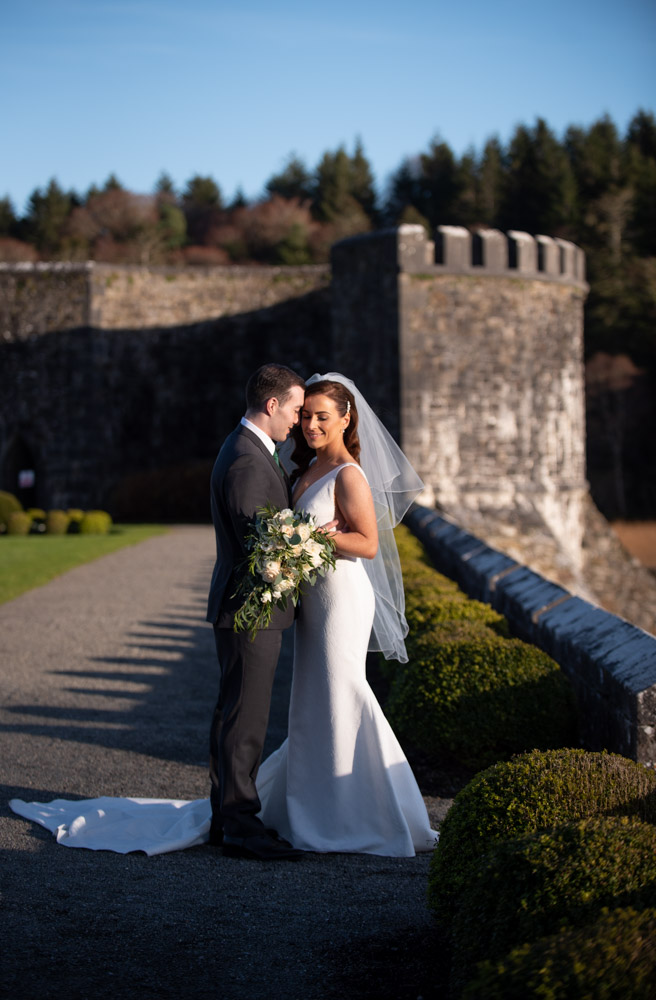 ---
Ballymagarvey Village
An exclusive manor and village all to yourself with 800 years of history. Ballymagarvey Village located in Balrath, Co. Meath, Ireland. The banquet hall is a true fairytale setting for your wedding day. The décor in the banquet hall is changed for each season, and it genuinely brings a tear to couples eyes when they first see the banquet room, there is just something magical about the whole venue.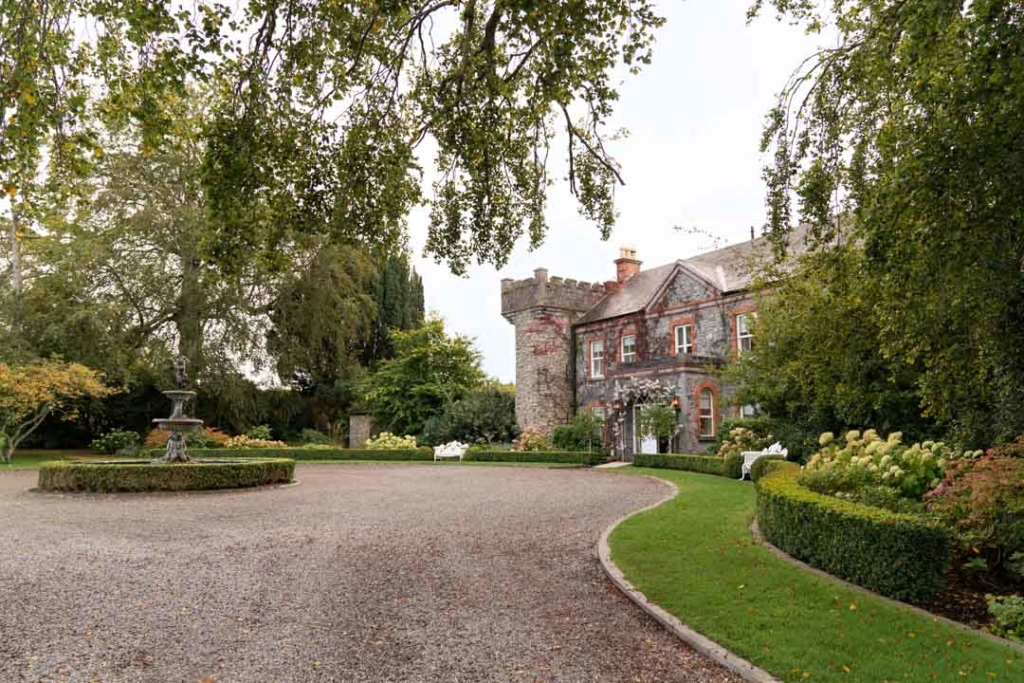 We certainly do adore this venue and the staff, it is just magical. The banquet hall, the manor house, the courtyard and lake, are just a few of the possible spots to get some beautiful wedding photographs.
Recently Ballymagarvey Village won venue of the year 2019 with Weddings Online, coincidently the same year we won photographer of the year. Once you visit here you'll see why. Absolutely worthy of the title as one of the top wedding venues in Ireland.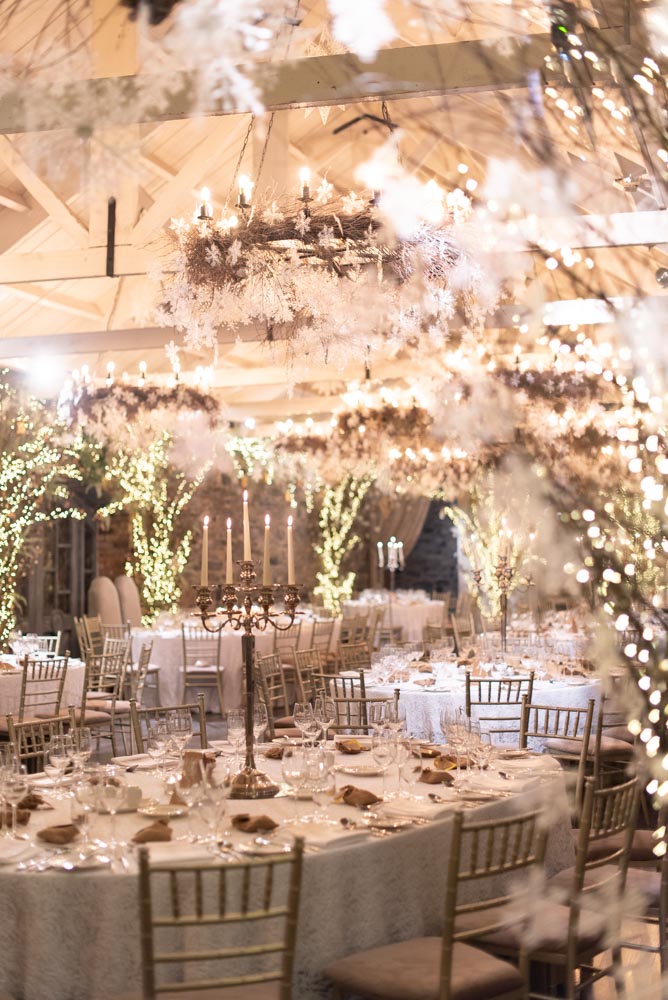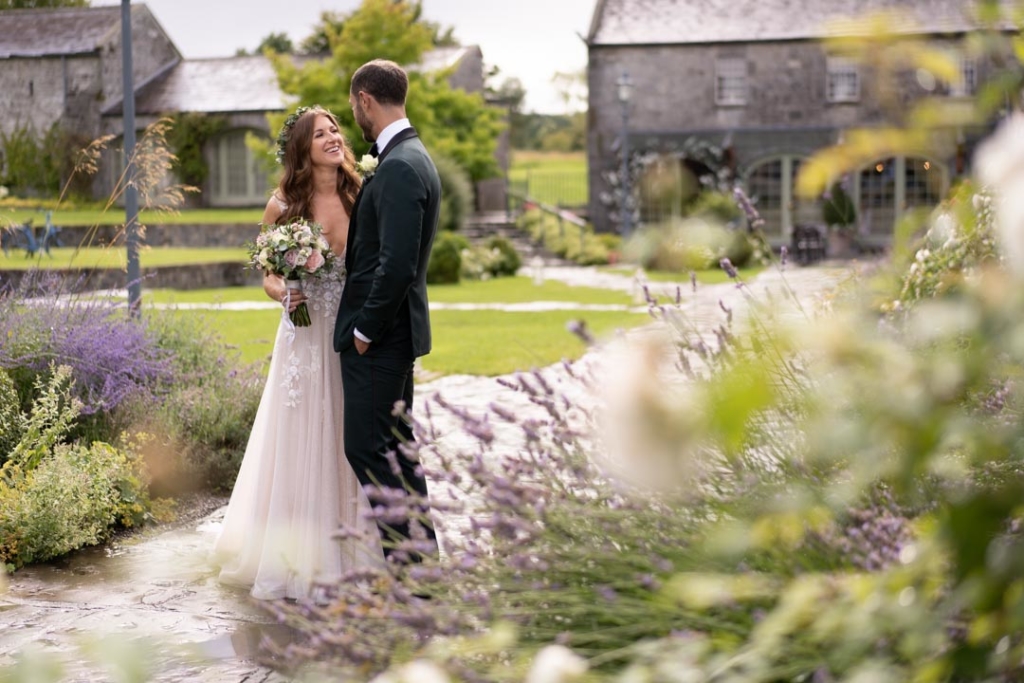 ---
Bellingham Castle
Sitting on the banks of the River Glyde, Bellingham Castle is a beautiful 17th Century Irish castle. The Castle can be booked exclusively for your wedding day, so you have it all to yourself. Located in the medieval village of Castlebellingham in County Louth.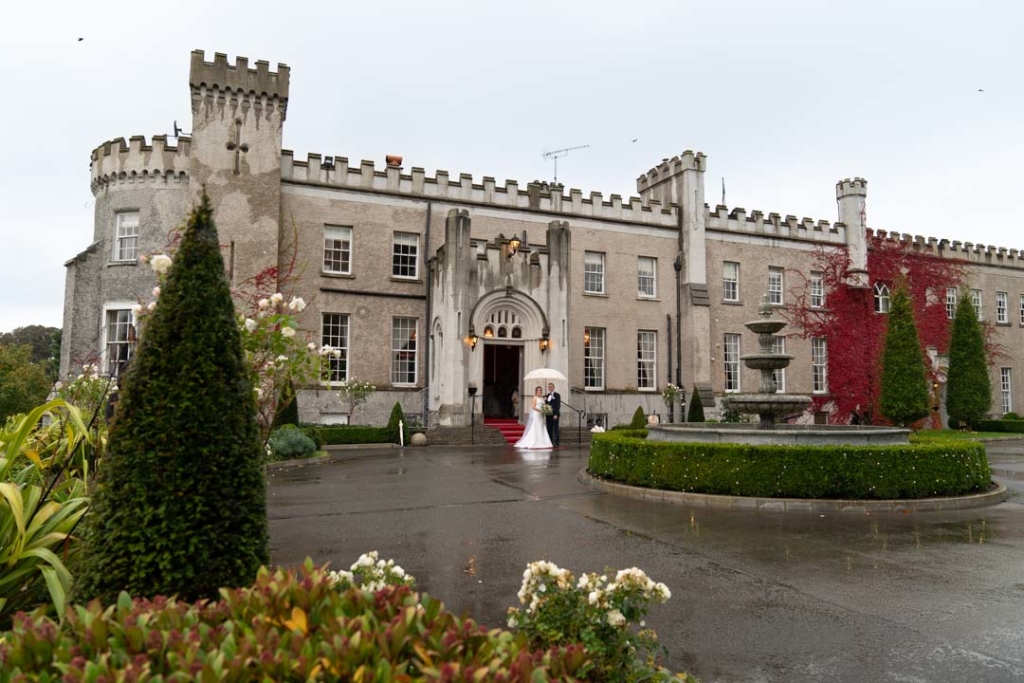 Bellingham Castle is surrounded by a 17 acre estate that includes a weir and man-made river island with access via footbridges. Lots of mature trees and gardens offering beautiful locations for your wedding photographs.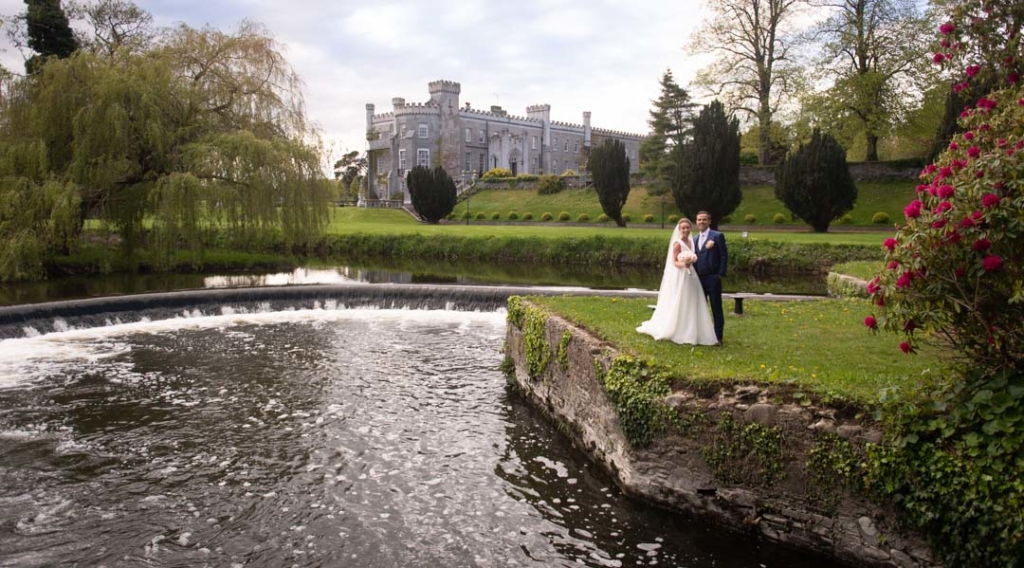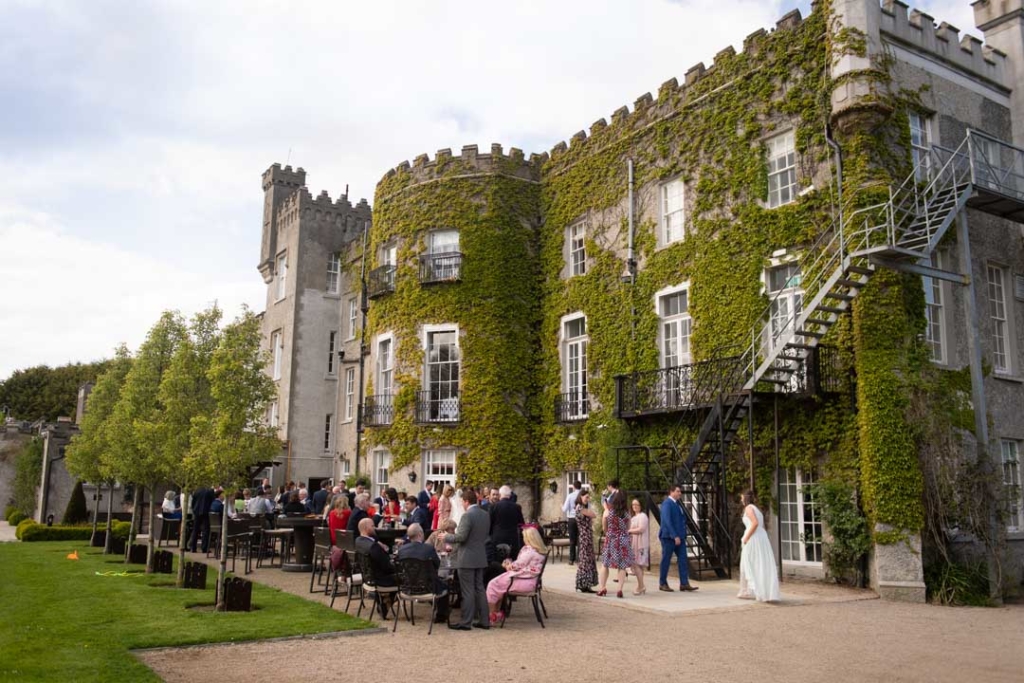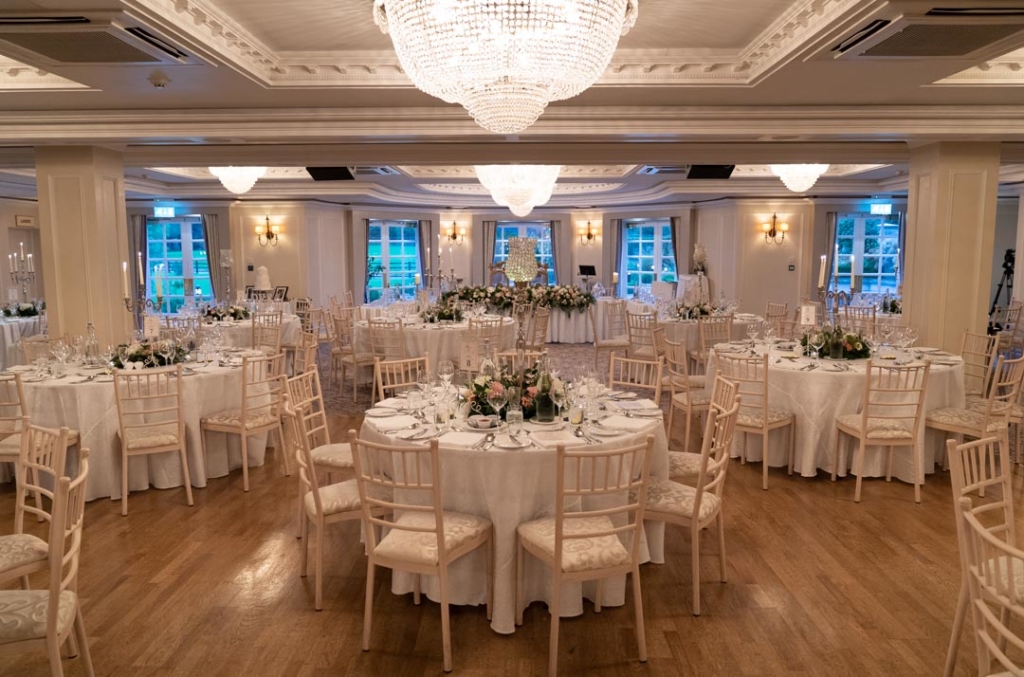 ---
Brooklodge Hotel
BrookLodge is nestled in a small village called Macreddin village, it is a popular place if you like your food and country feel wedding. It also is home to Ireland's first Certified Organic Restaurant. The main wedding hall named BrookHall and the River Room which has the advantage of being exclusive to you and your wedding guests.
They also have a picturesque wedding chapel for onsite. It sits beside a river, and is framed with beautiful trees. You walk across the wooden bridge to enter the chapel. The whole venue and friendly staff create a real homely feel. They even have hens and ducks roaming around on the grounds. This unique and homely venue certainly earns its place on the list of our top wedding venues in Ireland.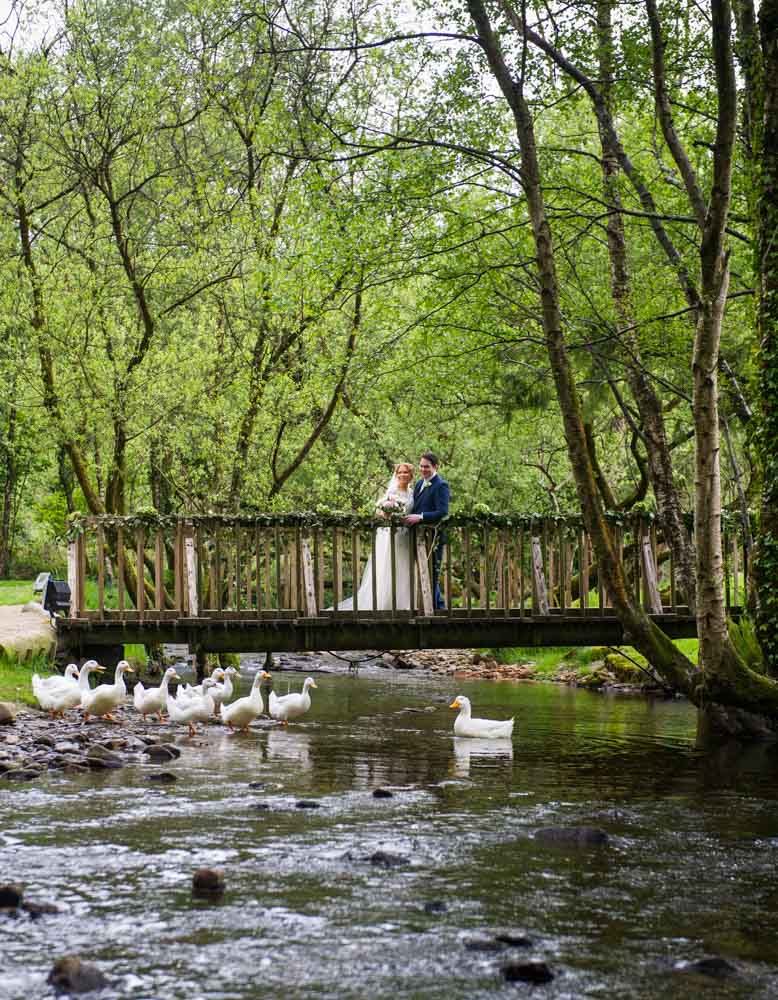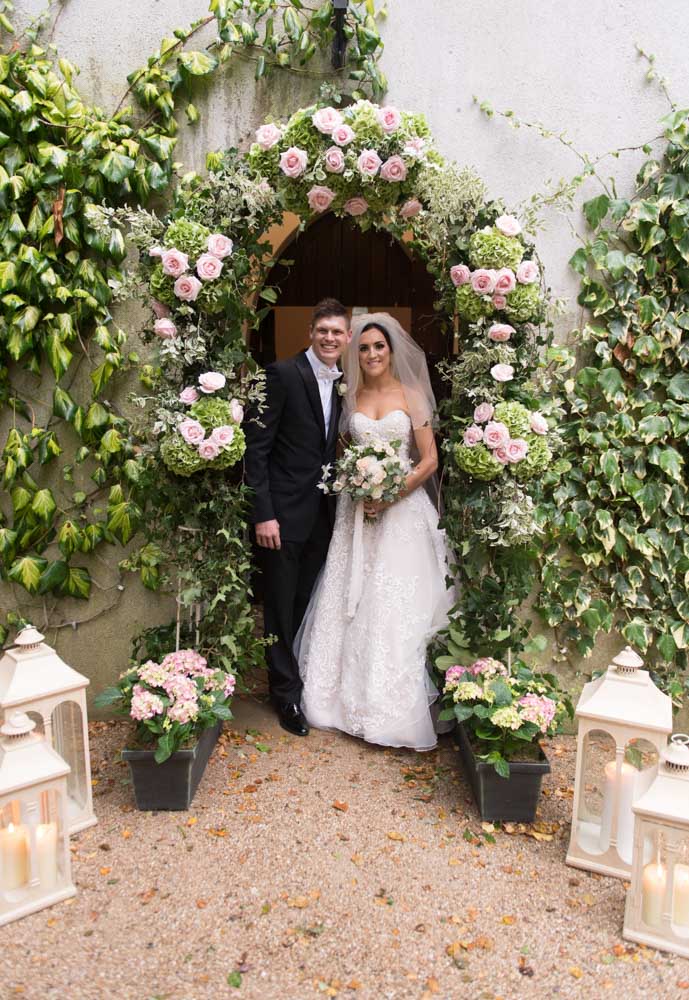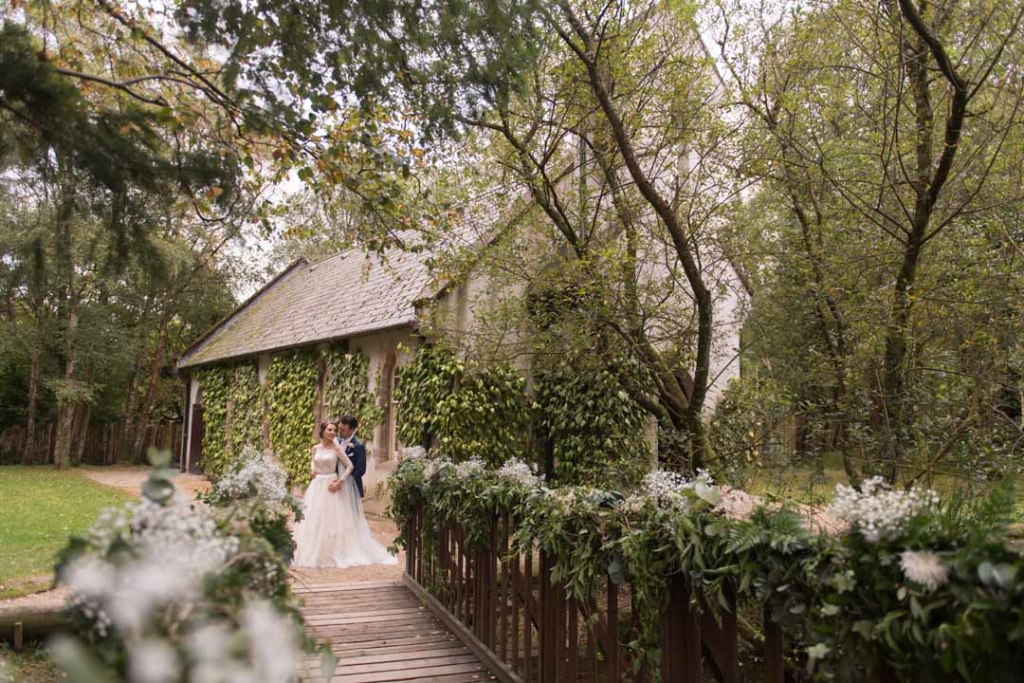 ---
Cabra Castle
County Cavan is home to newly refurbished 17th century Irish Castle called Cabra Castle. It is family owned and surrounded by 100 acres of parkland and can cater for anything from 40 – 270 wedding guests. It had a 6 million euro redevelopment which included 'The Terrace Room' and a cosy bar that leads out to a private BBQ area with plenty of seating options.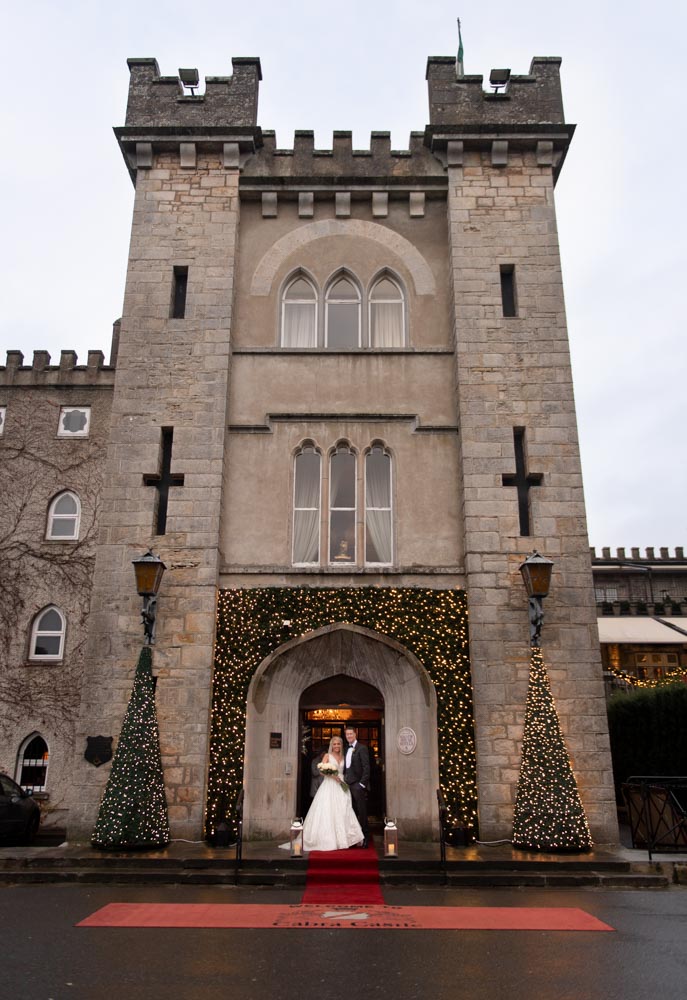 Plenty of accommodation and a service to suit. We have photographed Cabra Castle many times and have also had the honour of photographing some of their families weddings. It certainly is one of the best wedding venues in Ireland.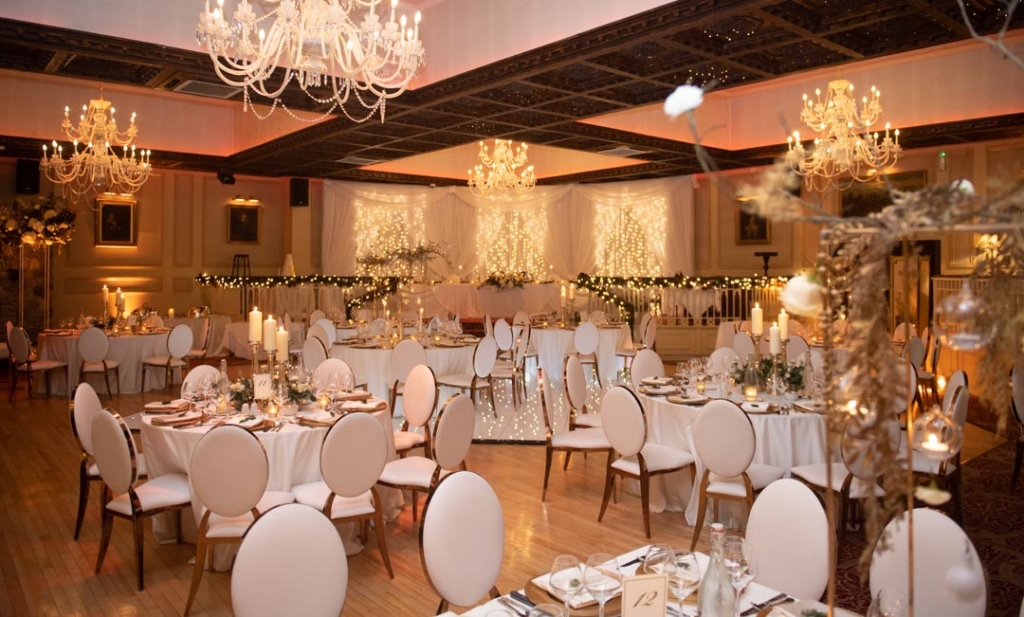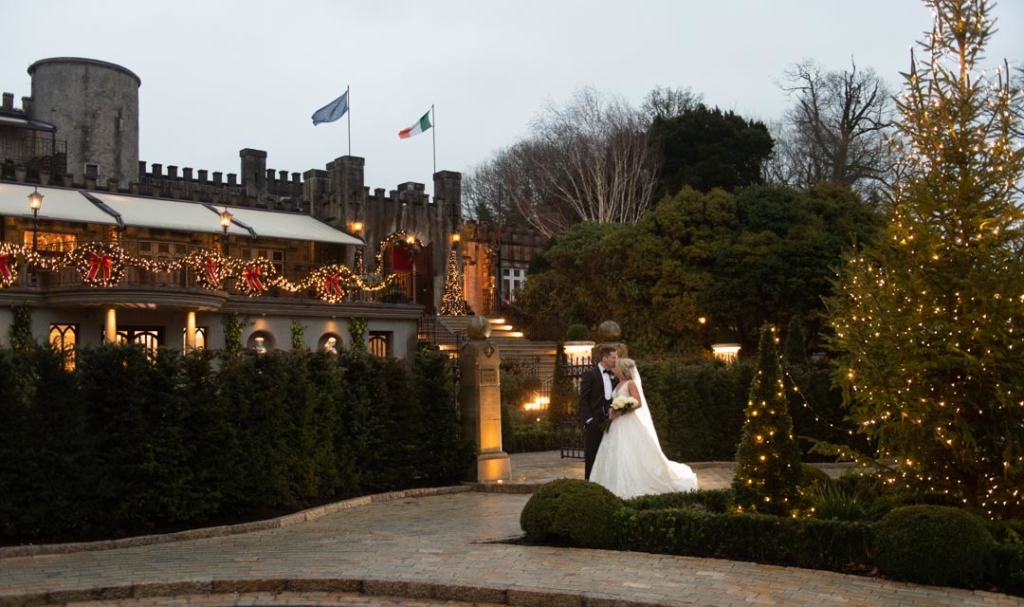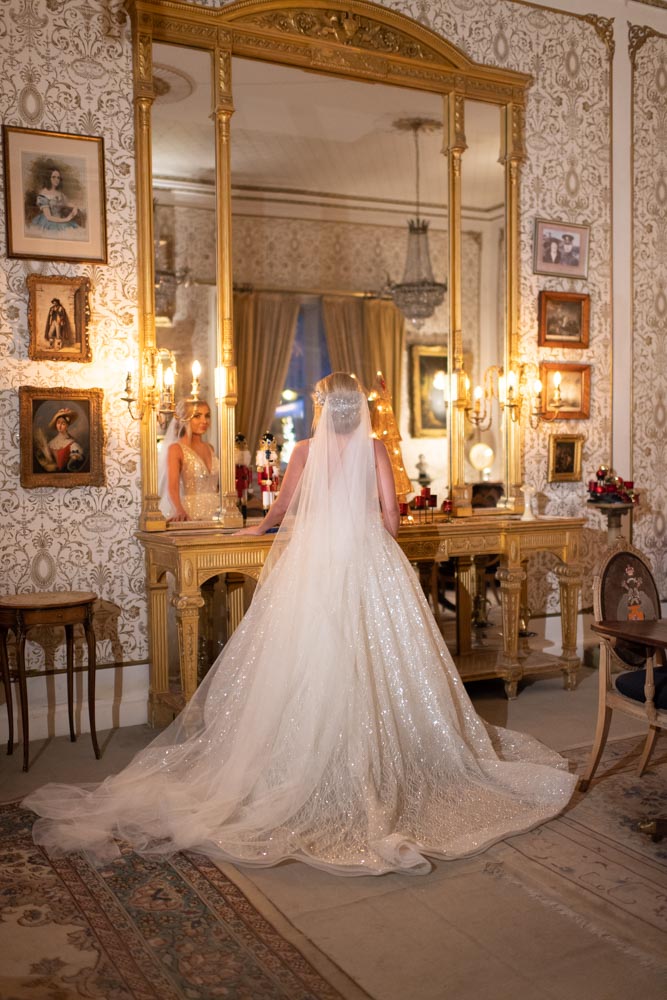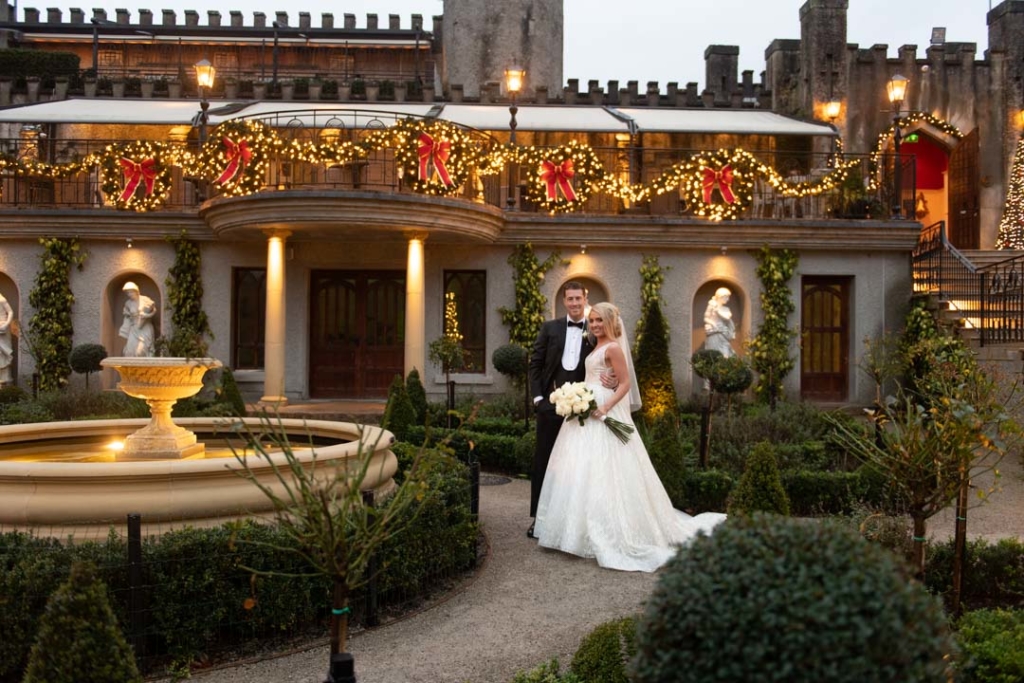 ---
Carton House
2020 was a big year for this 300 year old Kildare venue known as Carton House. It undertook a massive restoration and redesign of the venue. With its rolling hills on 1,100 private acres of Kildare parkland.
With its stone bridges, boathouse, and lake, there is ample opportunity for wedding photo locations. To the rear of the House is opportunity for the drinks reception to be either inside or out for your wedding guests.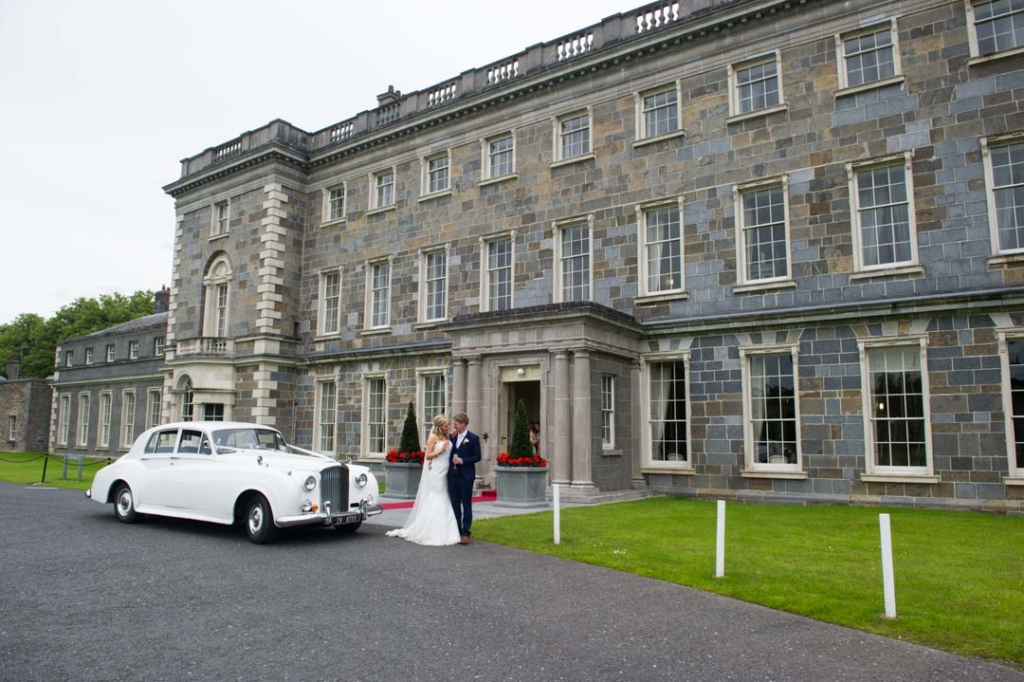 Carton House caters for up to 300 guests, and has their new Linden Tree banqueting hall overlooking the estate. It is another room option for your special day if you have smaller numbers.
We have photographed Carton House many times and it certainly is a beautiful location with a lot to offer. It rightfully earns its place on the top wedding venues in Ireland.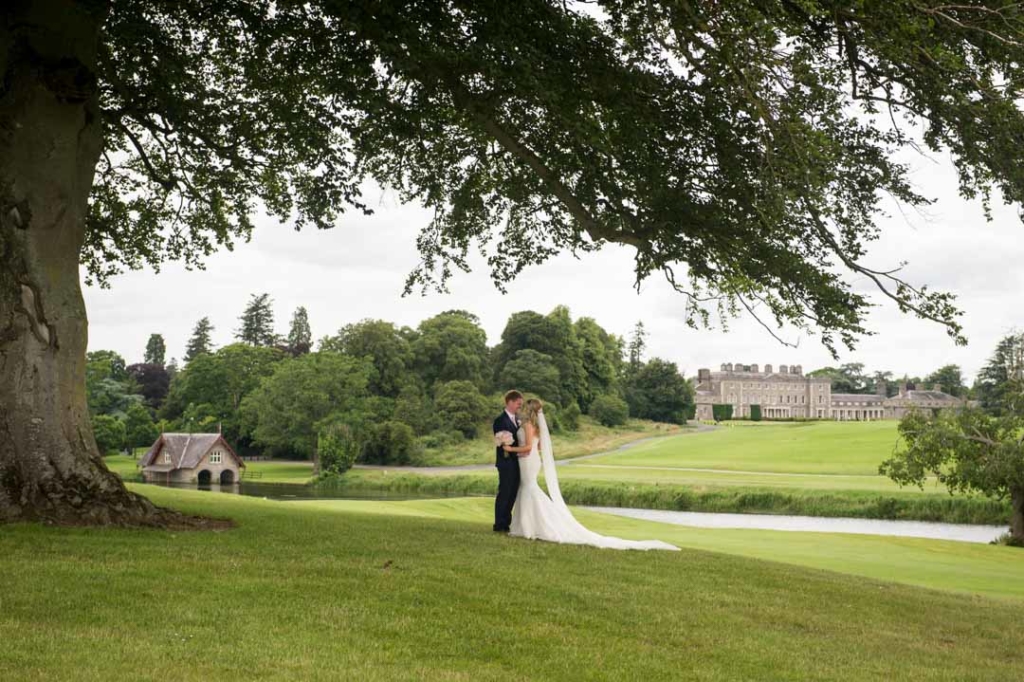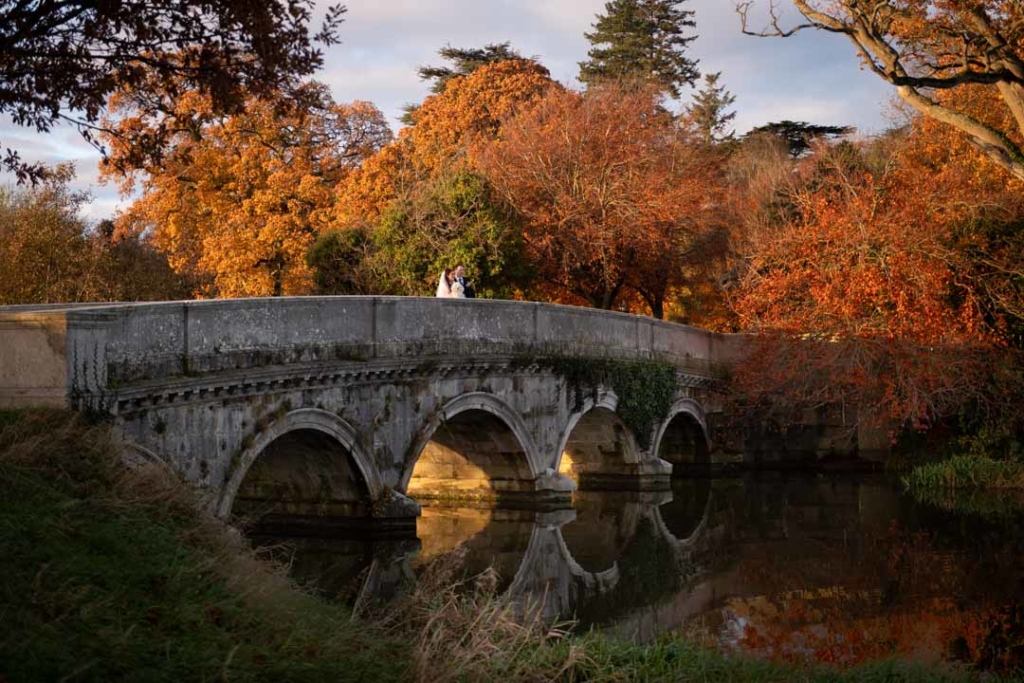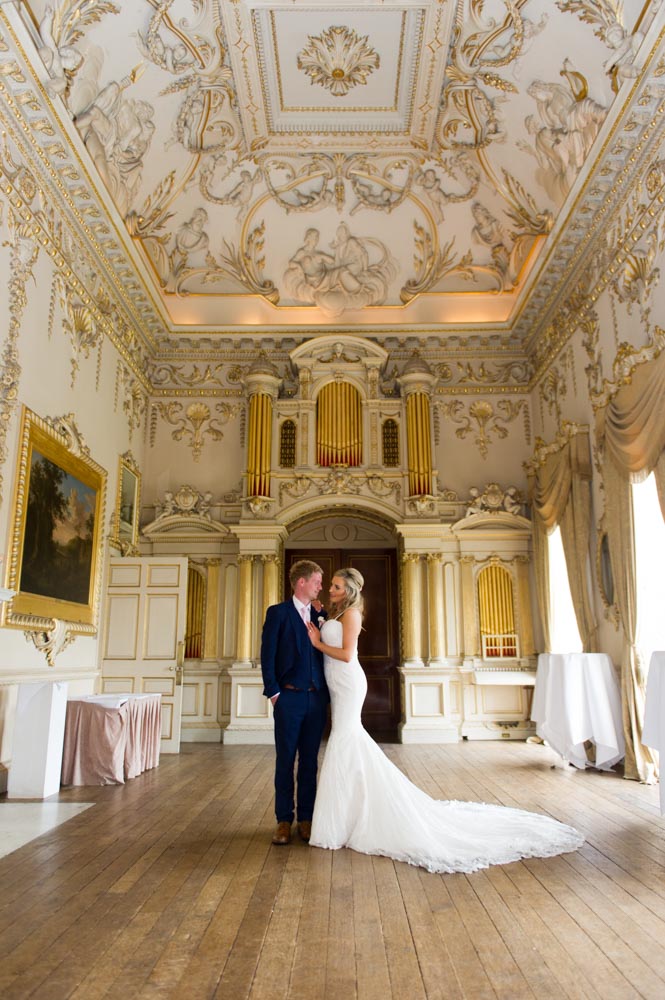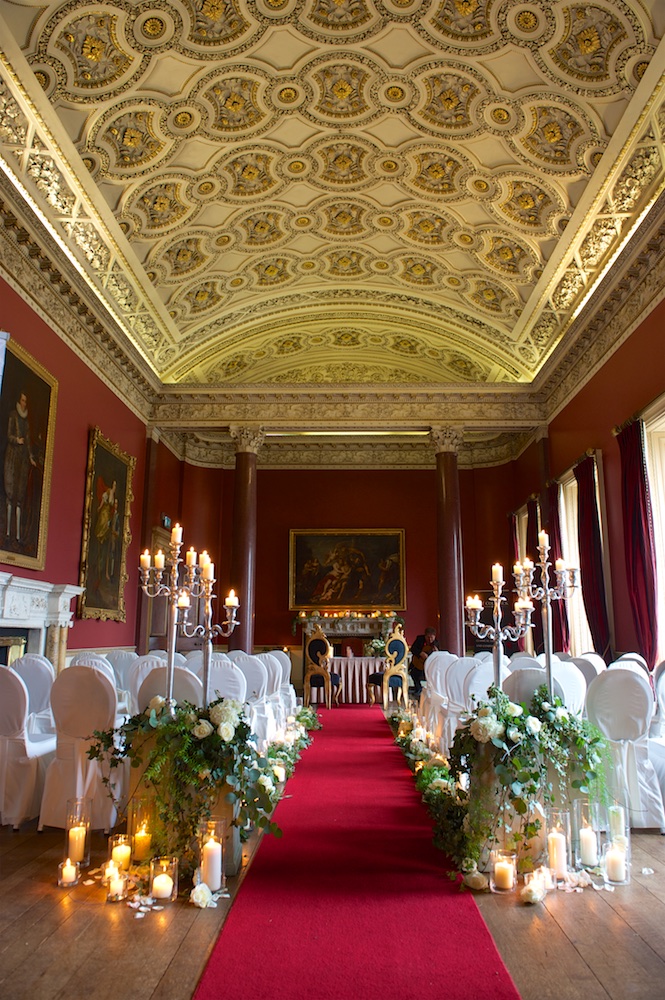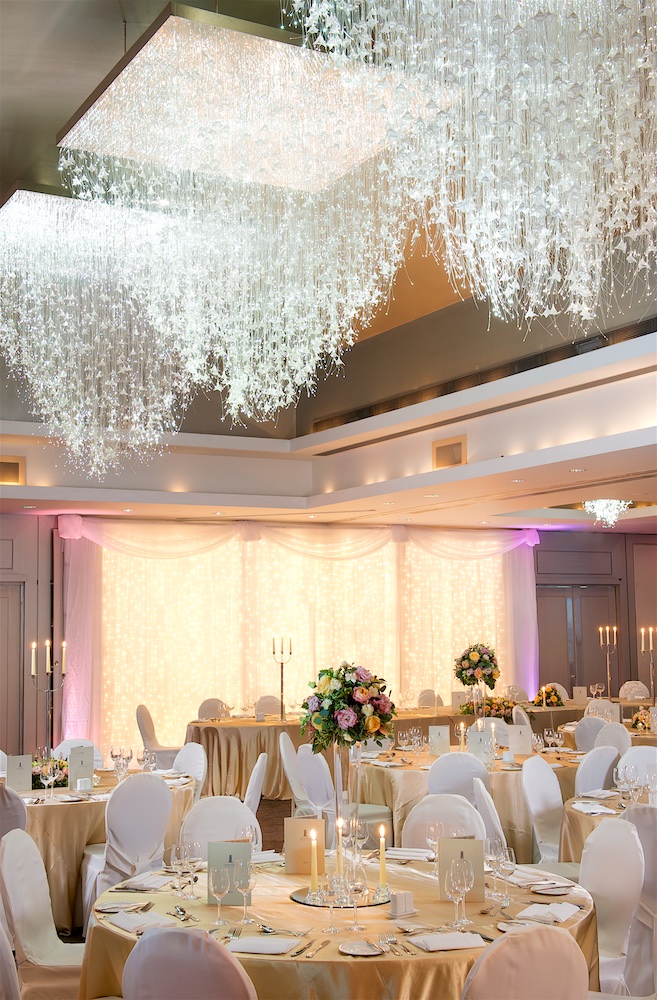 ---
Castle Durrow
Castle Durrow is an early 18th century Irish Castle with 50 acres of lawns, trees and orchards. The castle is located in Durrow, County Laois. It has beautiful grounds with every aspect being very scenic and ideal for wedding photos.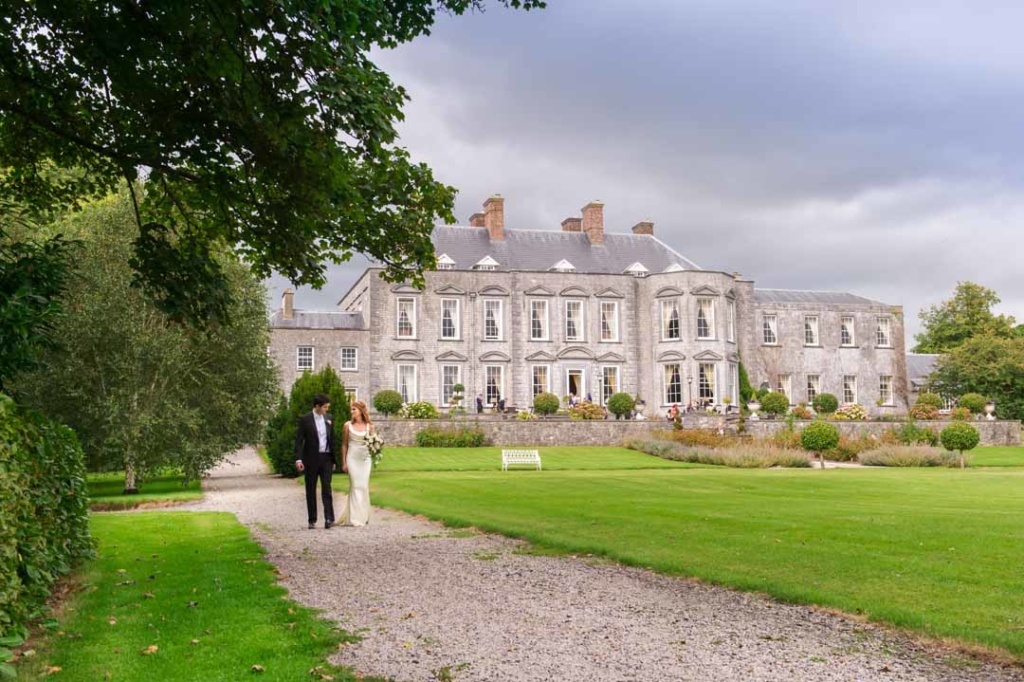 We have photographed many weddings here over the years and we certainly love going back. The grounds and driveway are beautiful as is the interior with its large staircase and stunning bridal suite over looking the lawns.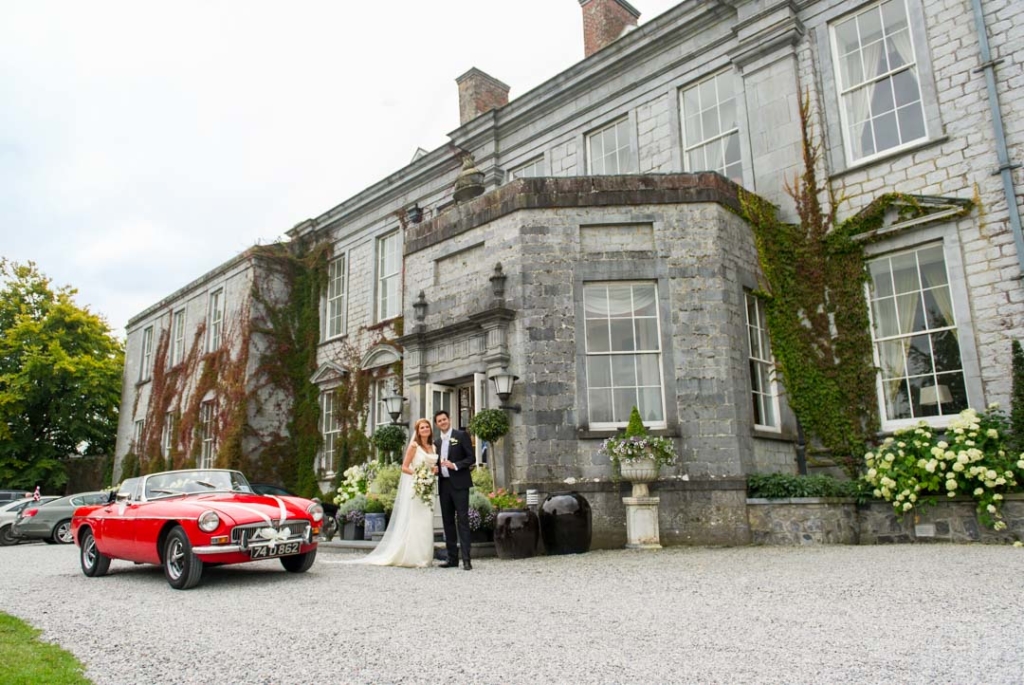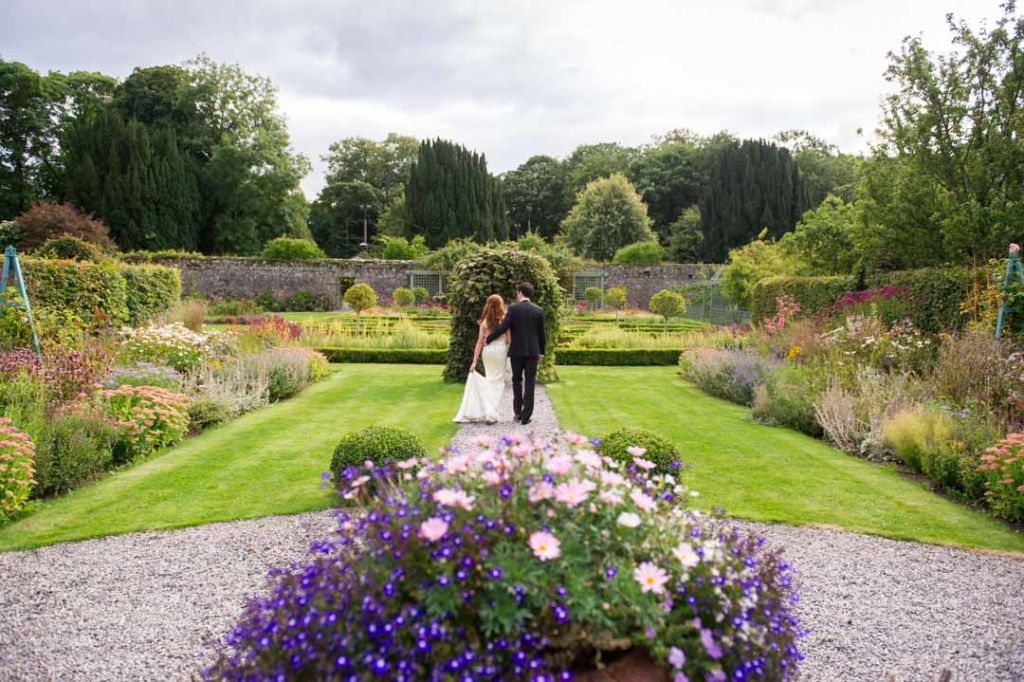 ---
Castle Leslie
A beautiful Irish Castle located in County Monaghan is the Castle Leslie Estate. It is stunning to photograph as it sits on 1,000 acres of Irish countryside. It has Glaslough Lake as its backdrop and the iconic and boardwalk onto the lake which is must for your wedding day photos.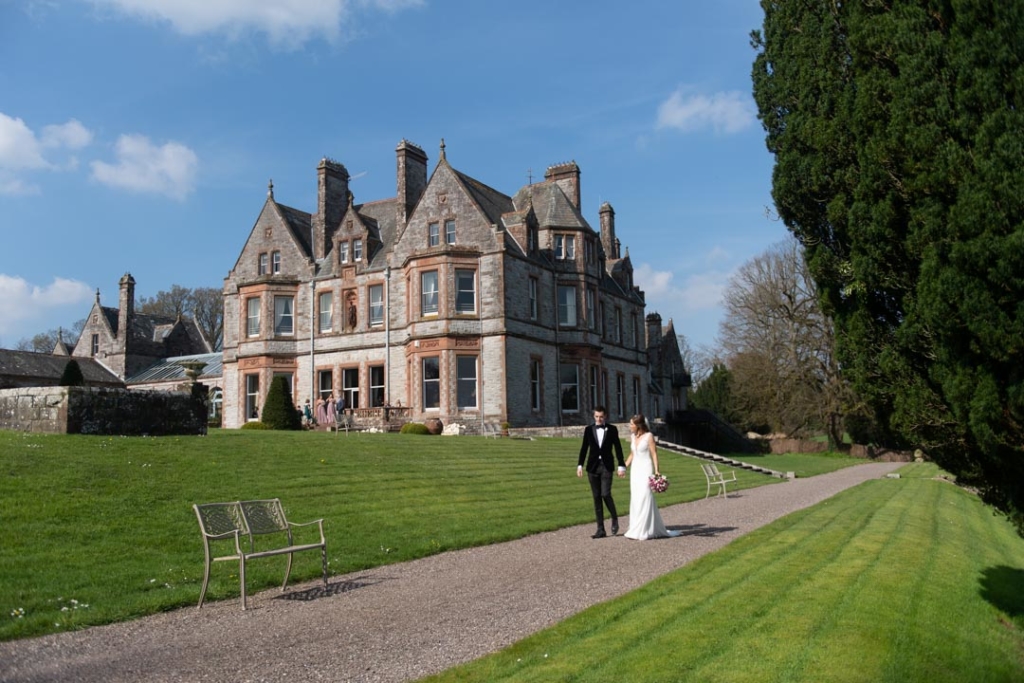 Castle Leslie is one of the last Irish Castle estates still owned by its founding family, the Leslie family. There are so many locations for photos and we can't stress enough how important it is to have a wedding photographer that knows the venue and its grounds well.
The Beatle's Sir Paul McCartny, got married here with his former wife Heather Mills at Castle Leslie in 2002.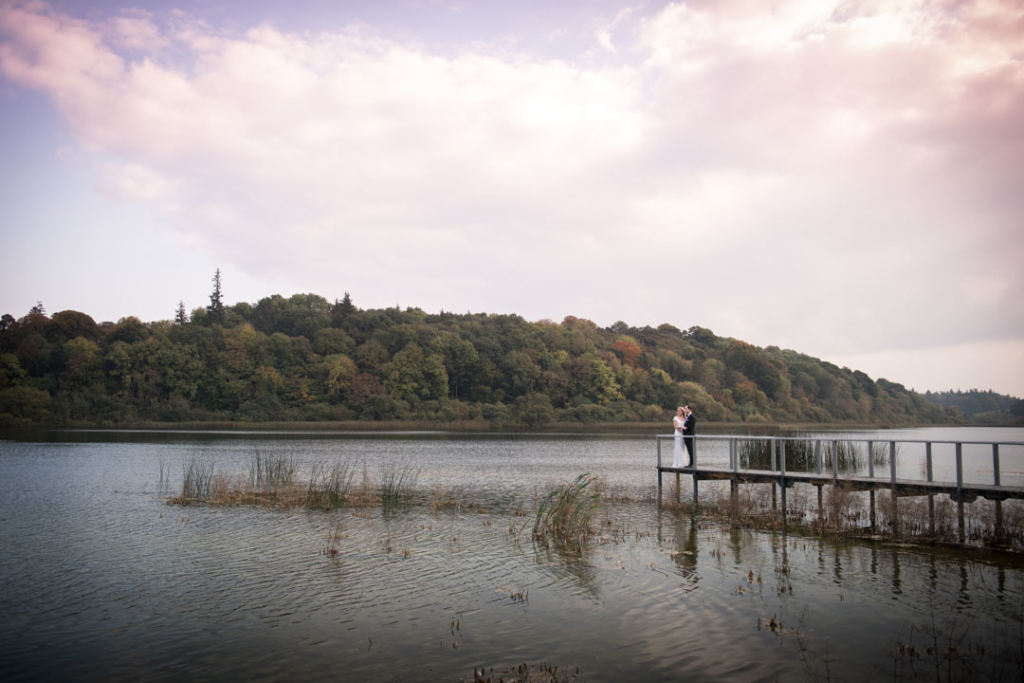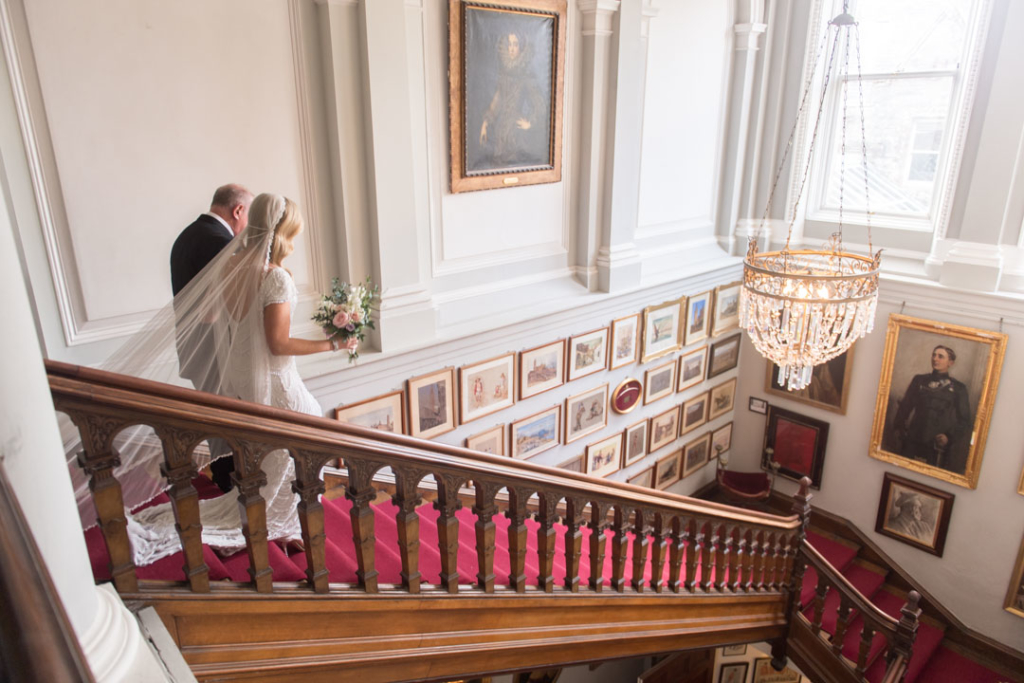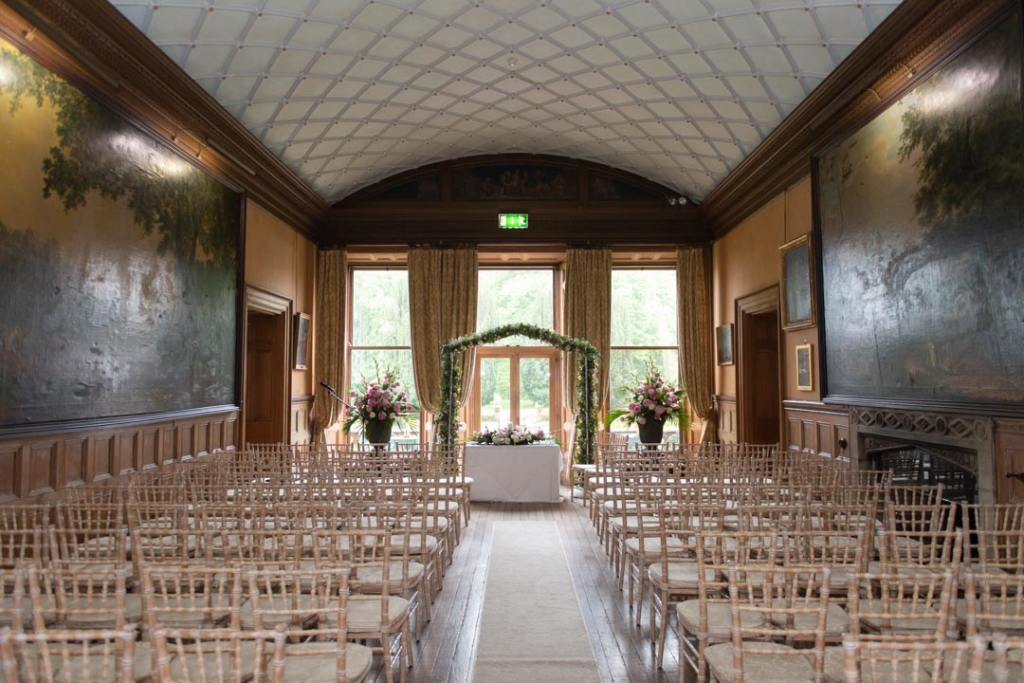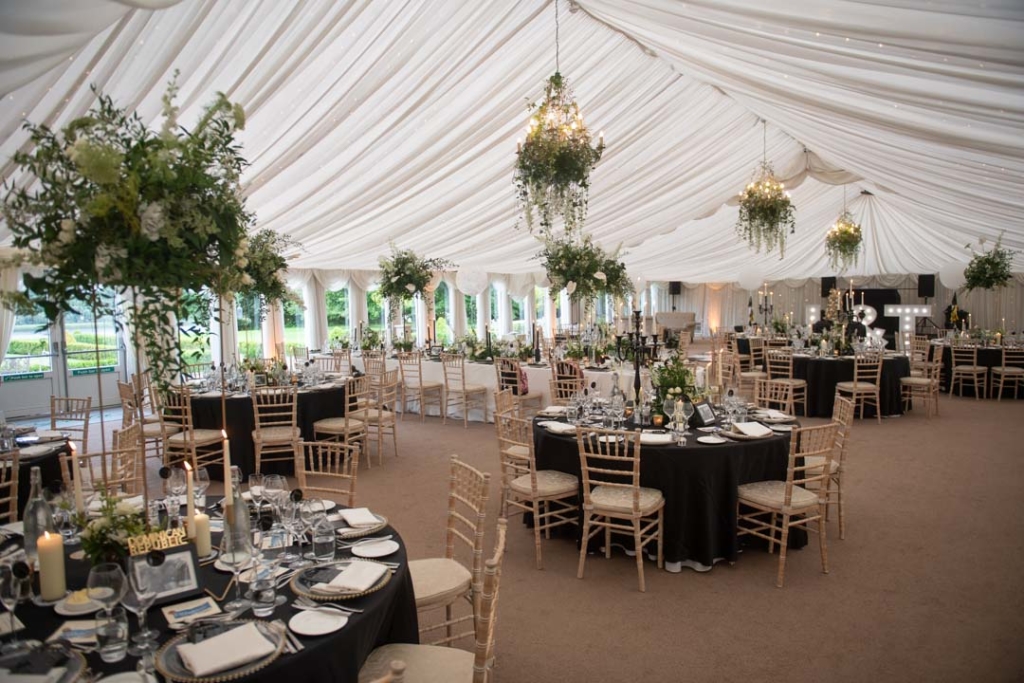 ---
Cliff at Lyons
A unique Kildare venue built in the 17th century is the Cliff at Lyons. It is located on the Grand Canal in Kildare and has its own village consisting of houses, a lake, a forge, a waterfall and a flour mill . A unique venue with its large round windows and features. For photo opportunities it has plenty, consisting of gardens and wooded areas all within the grounds of the estate.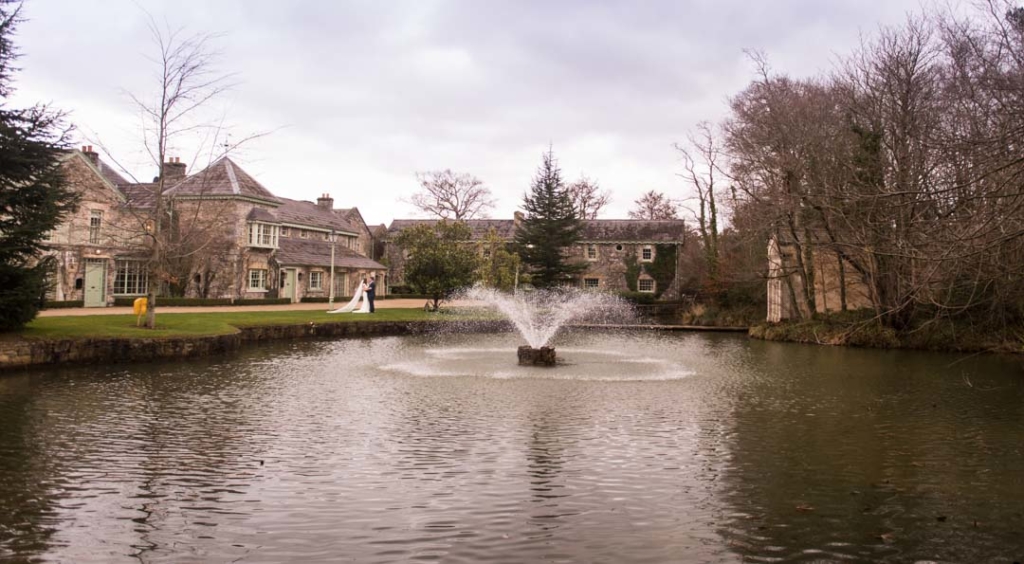 The beautiful design features of the interior of the Cliff At Lyons makes it stunning to photograph internally. A place with alot of character and hidden gems.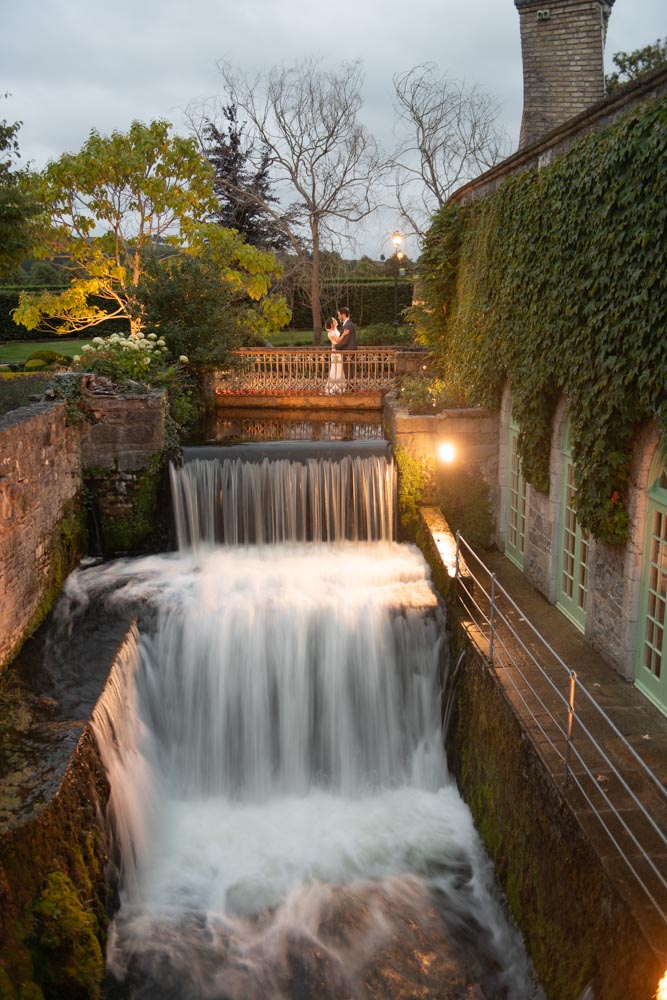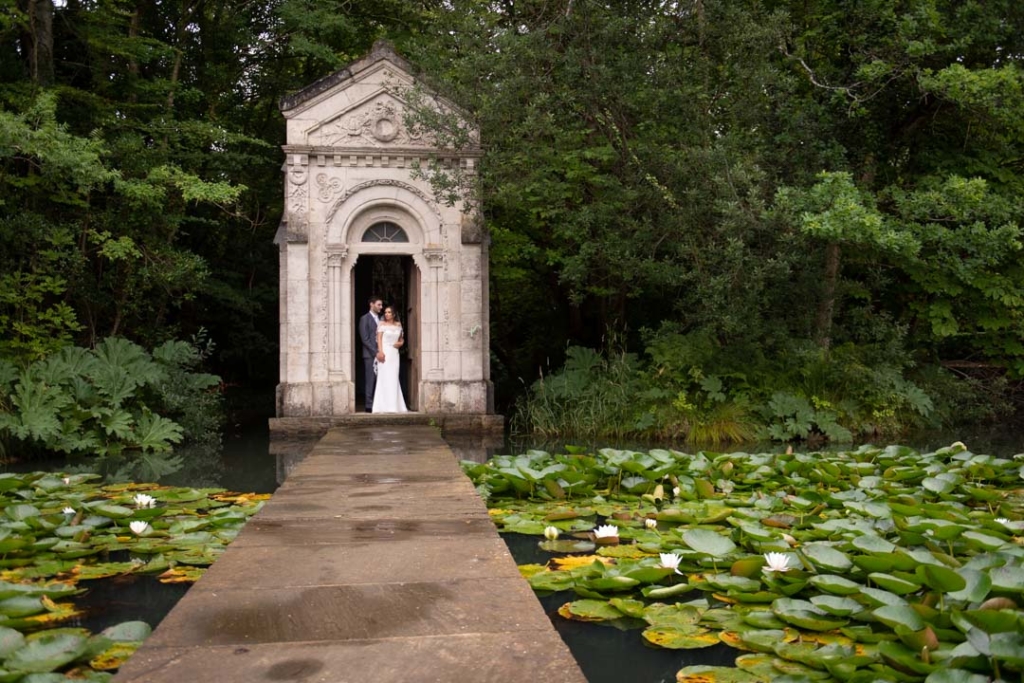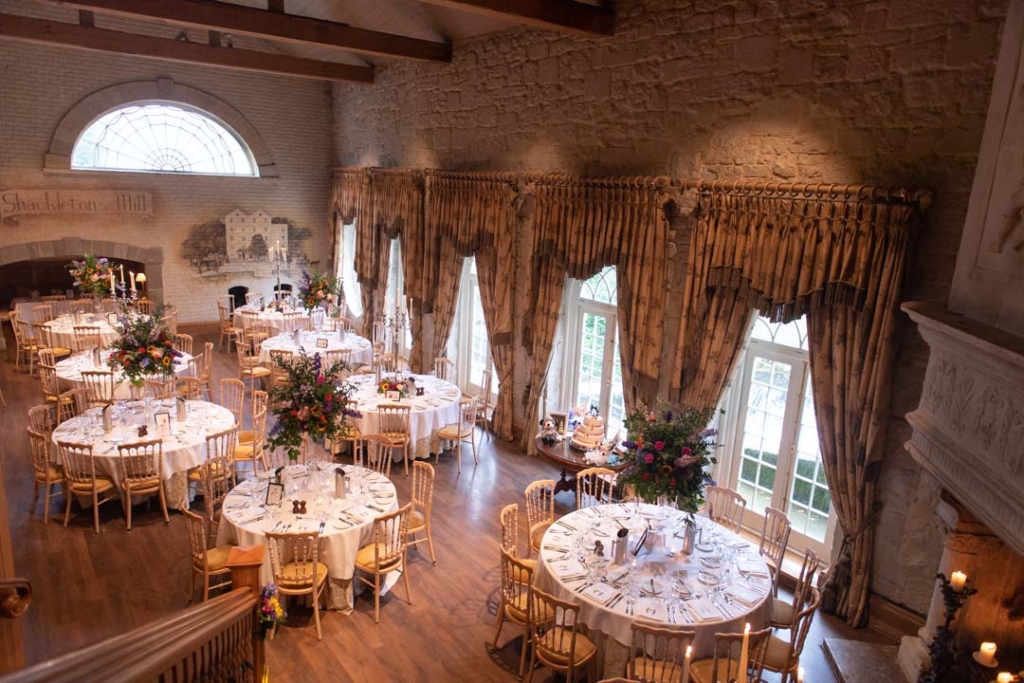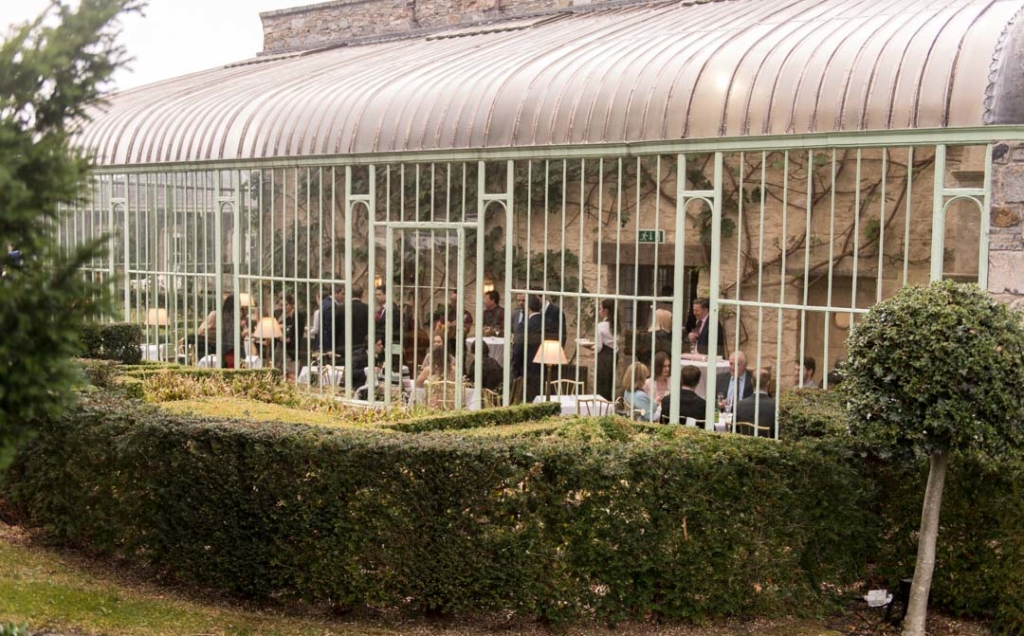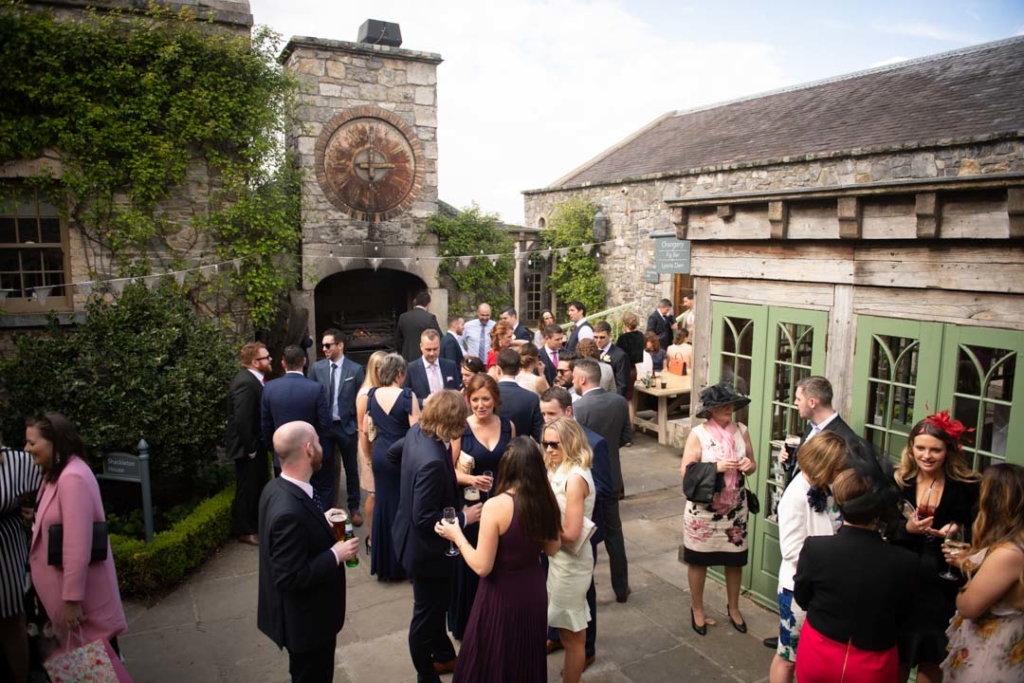 ---
---
Clonabreany House
Clonabreany House opened its doors in 2009 and is located in the Crossakiel, Kells, Co. Meath. This restored Georgian house and courtyard that can cater up to 220 guests with accommodation all on site. It has its own wedding marquee for the reception and also has its own purpose built ceremony room, woodlands area and pond. A beautiful exclusive venue in Meath.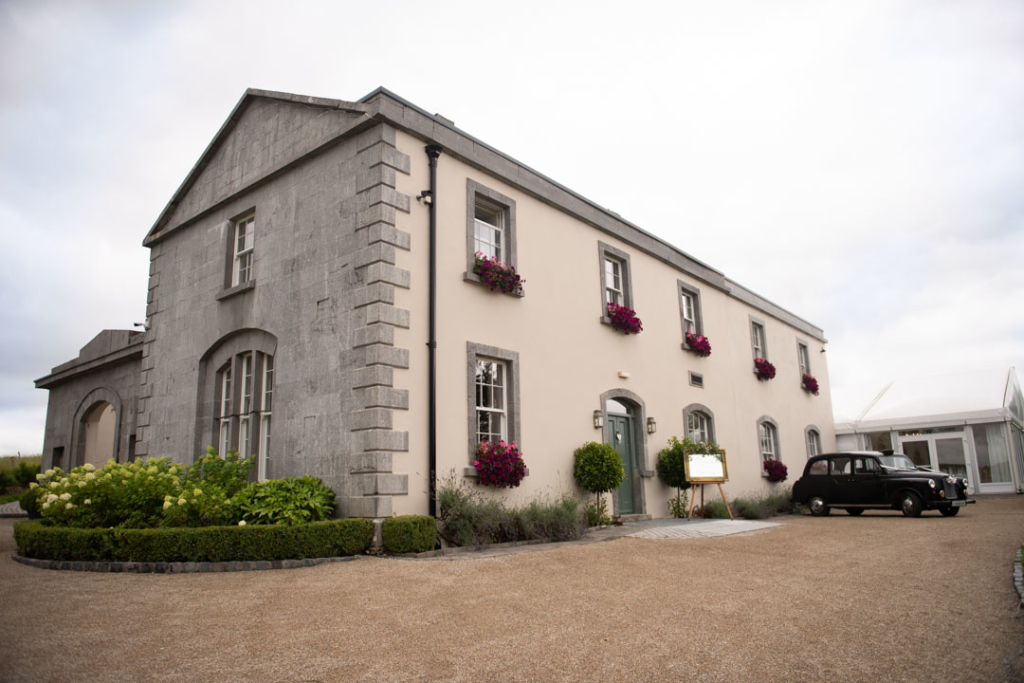 The stone arches and woodland host plenty of photography locations for beautiful outdoor photos. You can also have your wedding ceremony outdoor in their woods.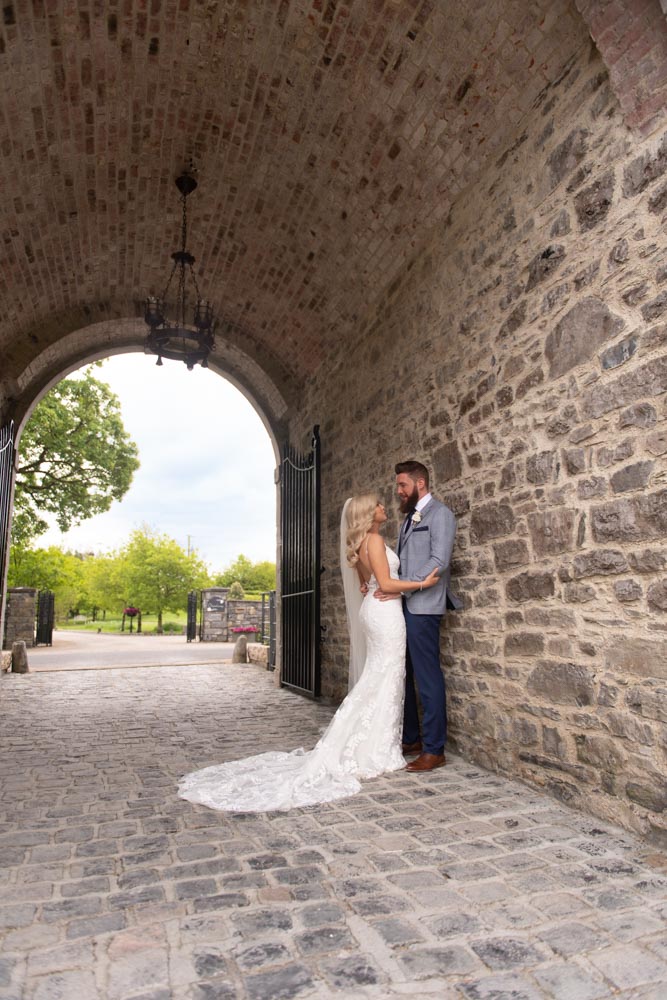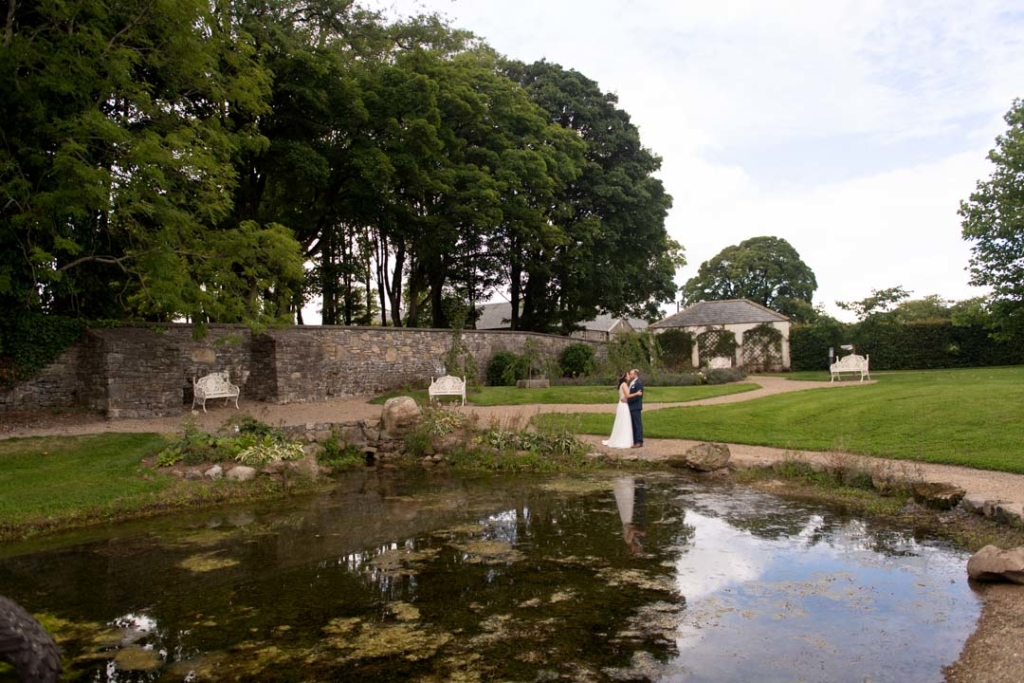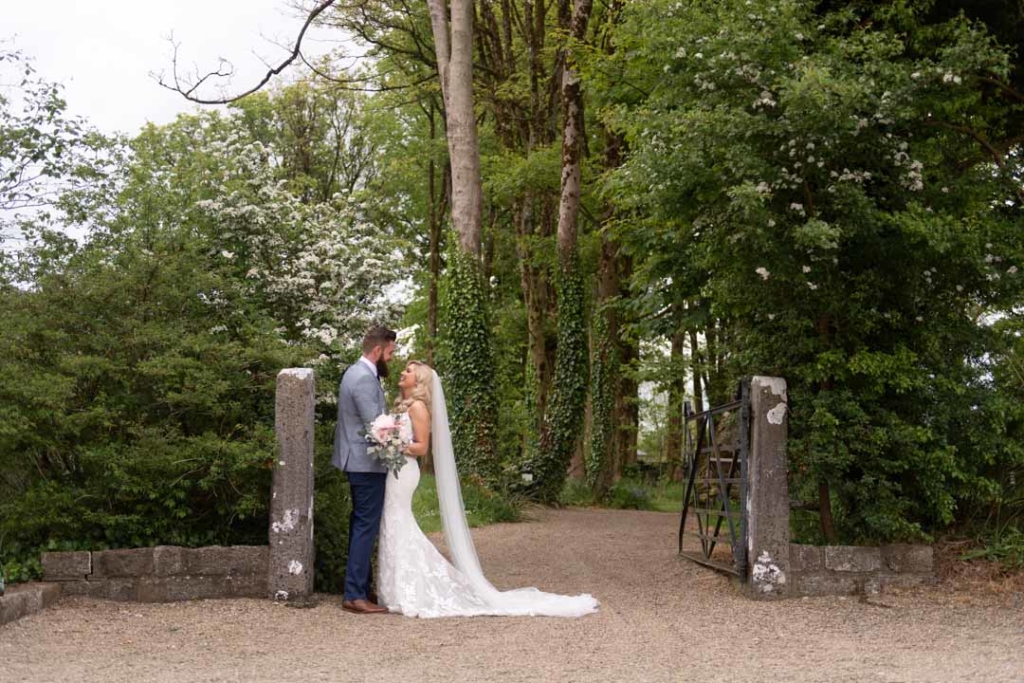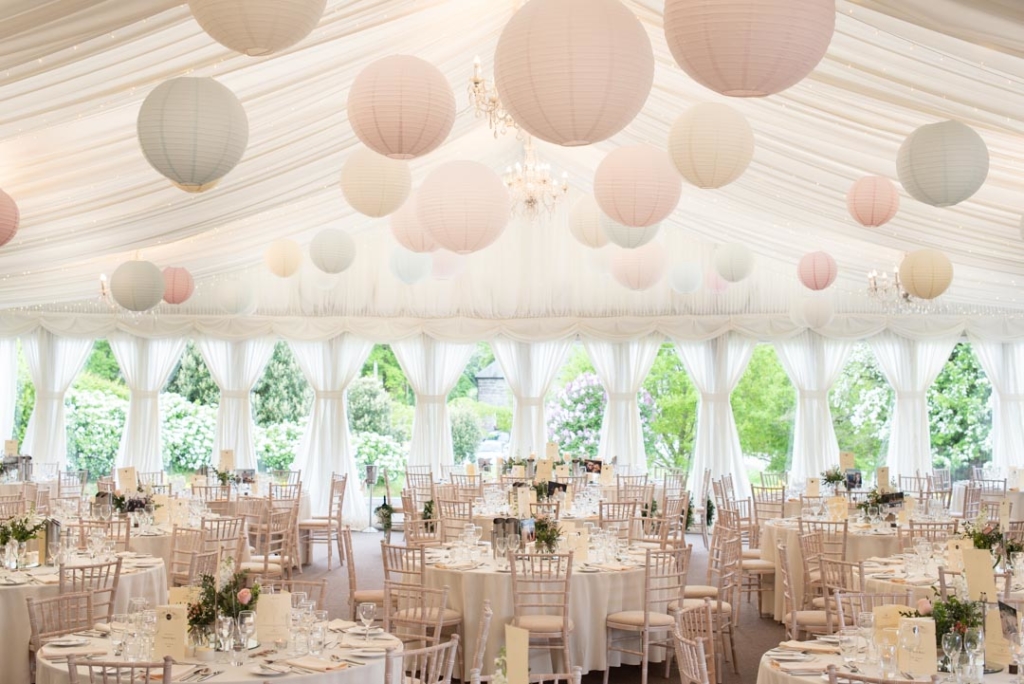 ---
Dromoland Castle
Dromoland Castle set on 450 acres is a stunning 16th century Irish castle. It is everything a castle of caliber should be. The royal staircase, walled gardens and lake area are all places to see and visit.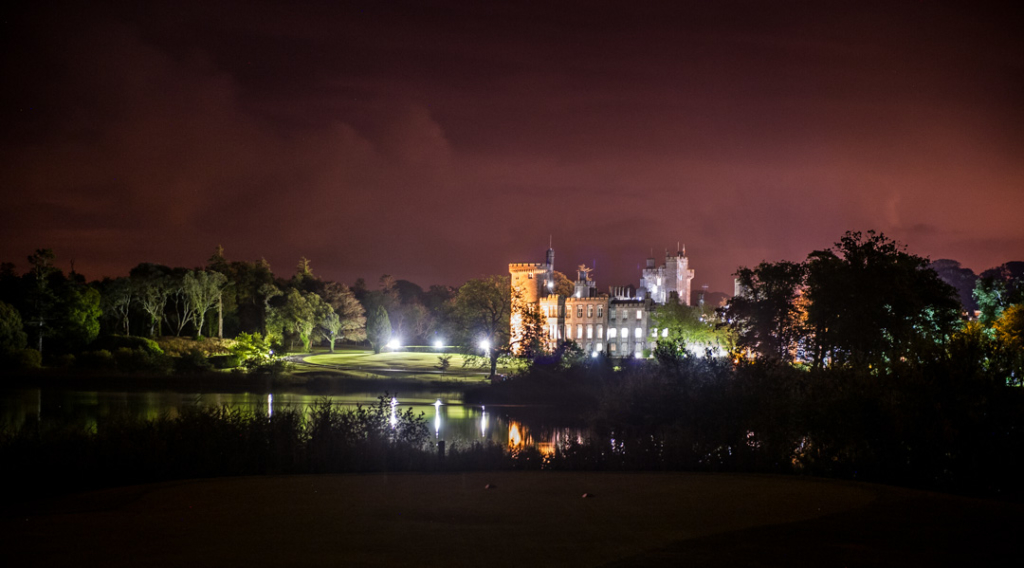 The main hall is just incredible for your wedding reception with ceilings four stories high. Dromoland Castle can be exclusively hired for your wedding day. We have photographed here many times.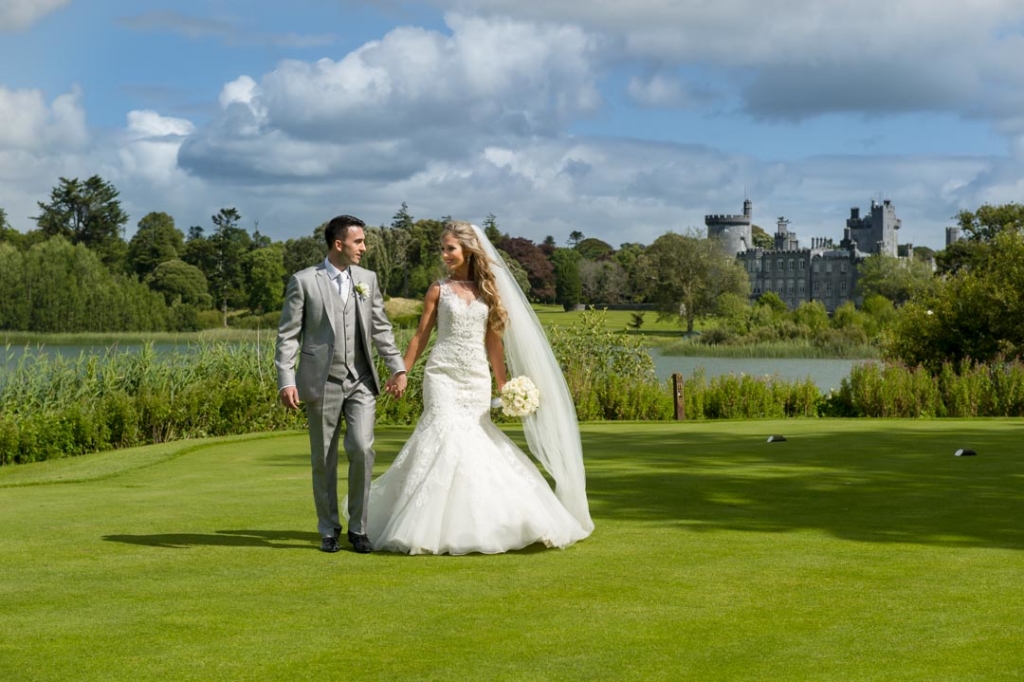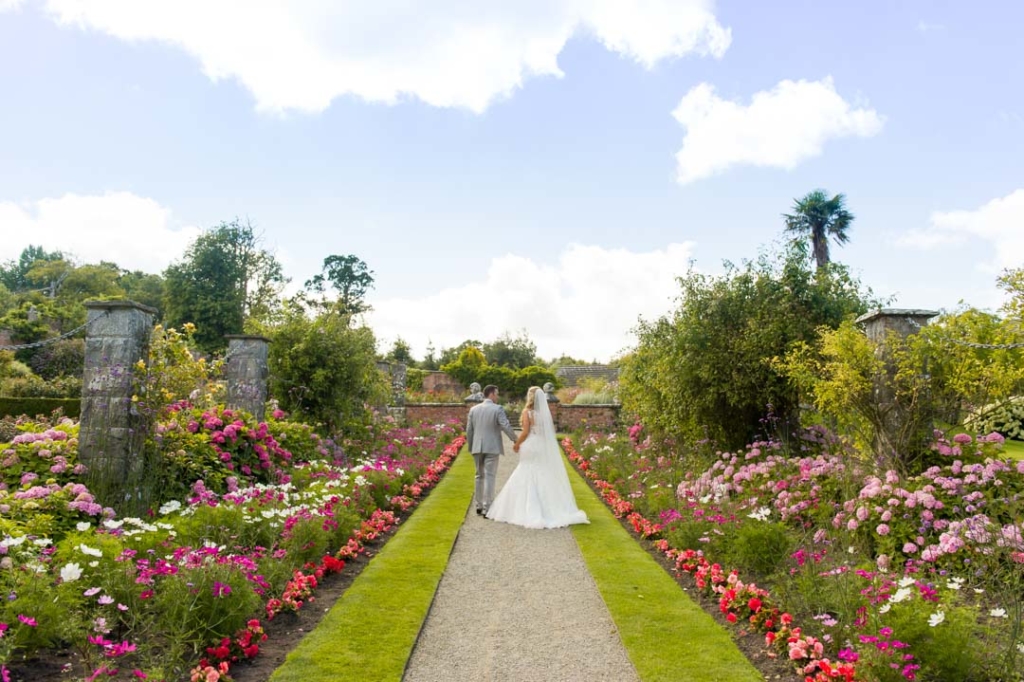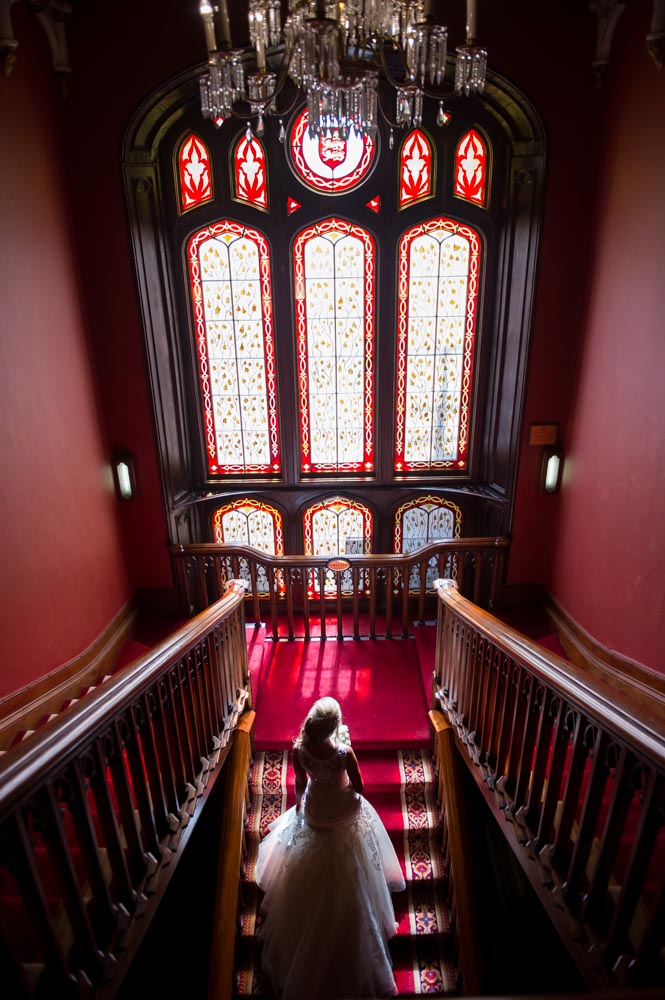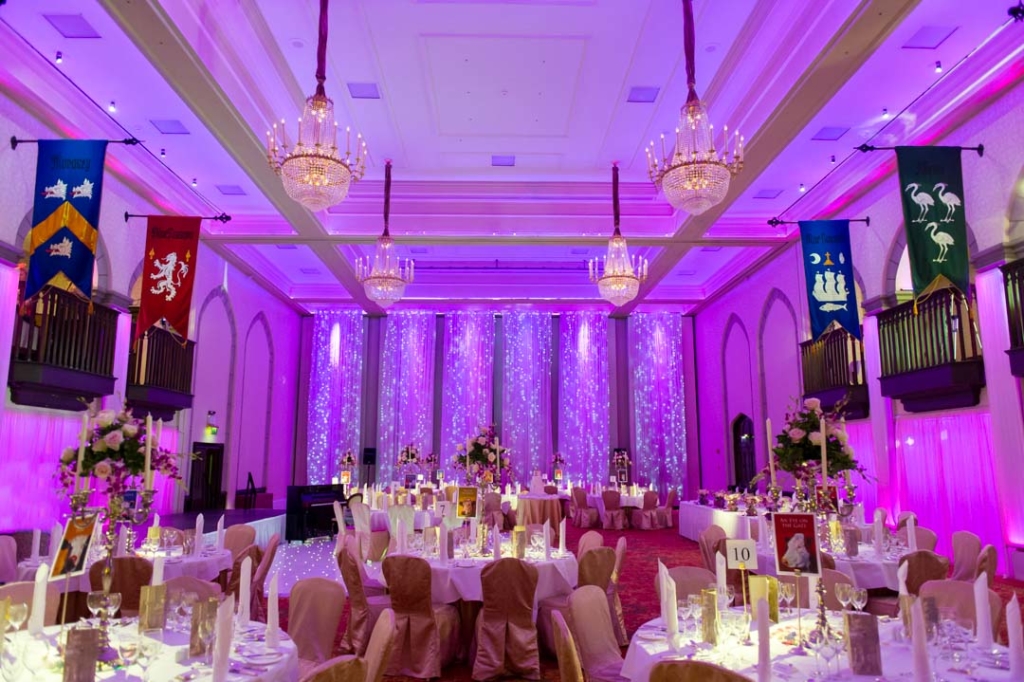 ---
Druids Glen
Druids Glen Hotel & Golf Resort is located in Wicklow on 360 acres of countryside between the Wicklow Mountains in an area called Newtownmountkennedy, Co. Wicklow. A big asset is the golf course which allows a couple to get beautiful outdoor photos by the stone bridge and gardens. A lovely venue for a wedding nestled in the heart of Wicklow.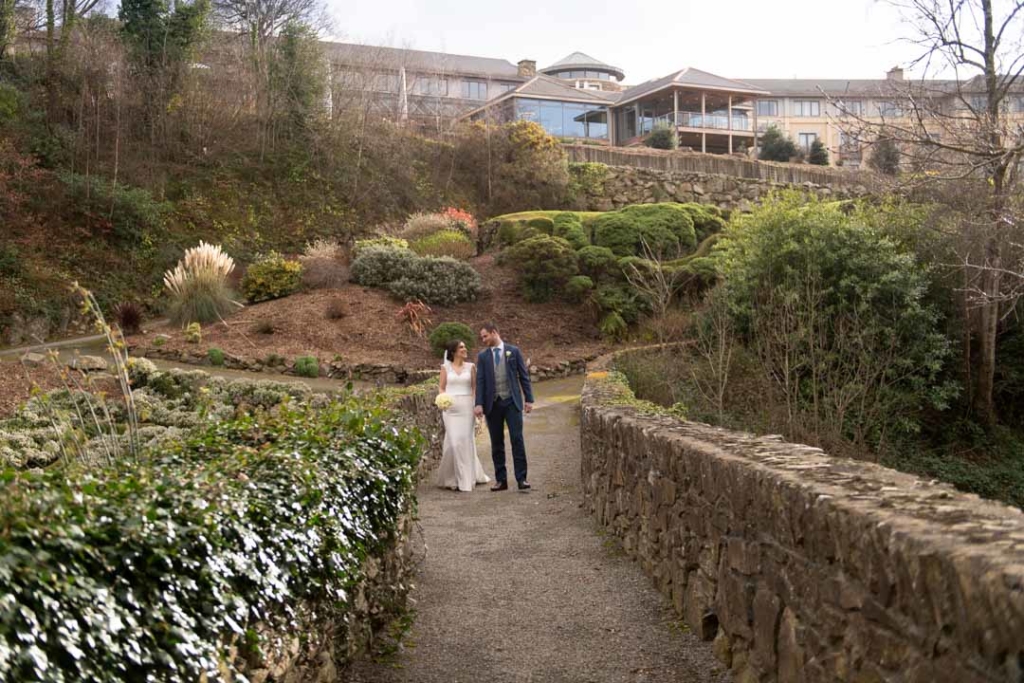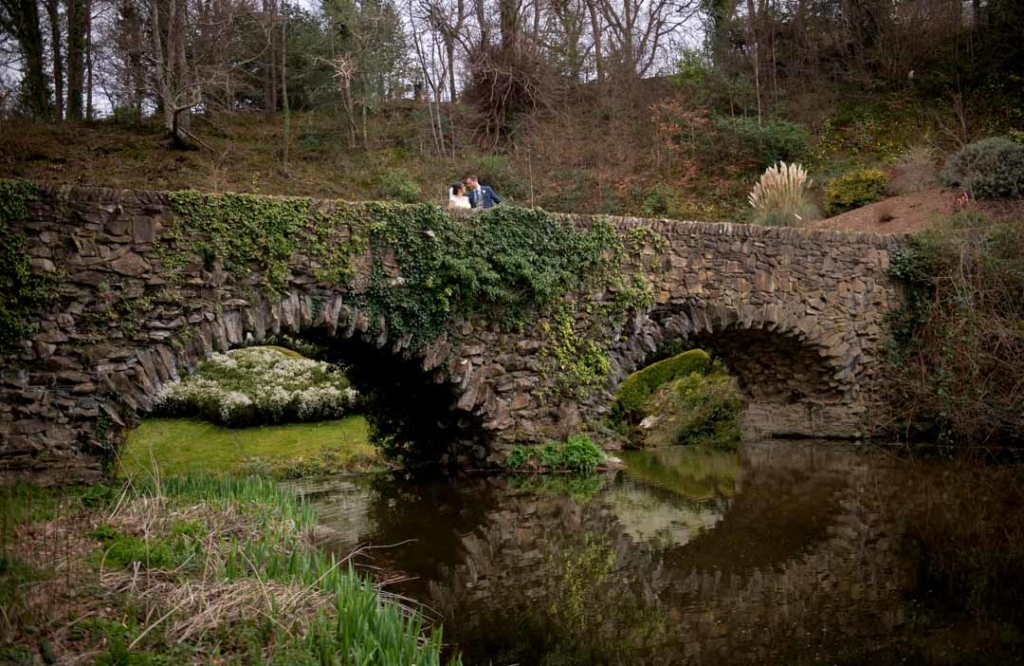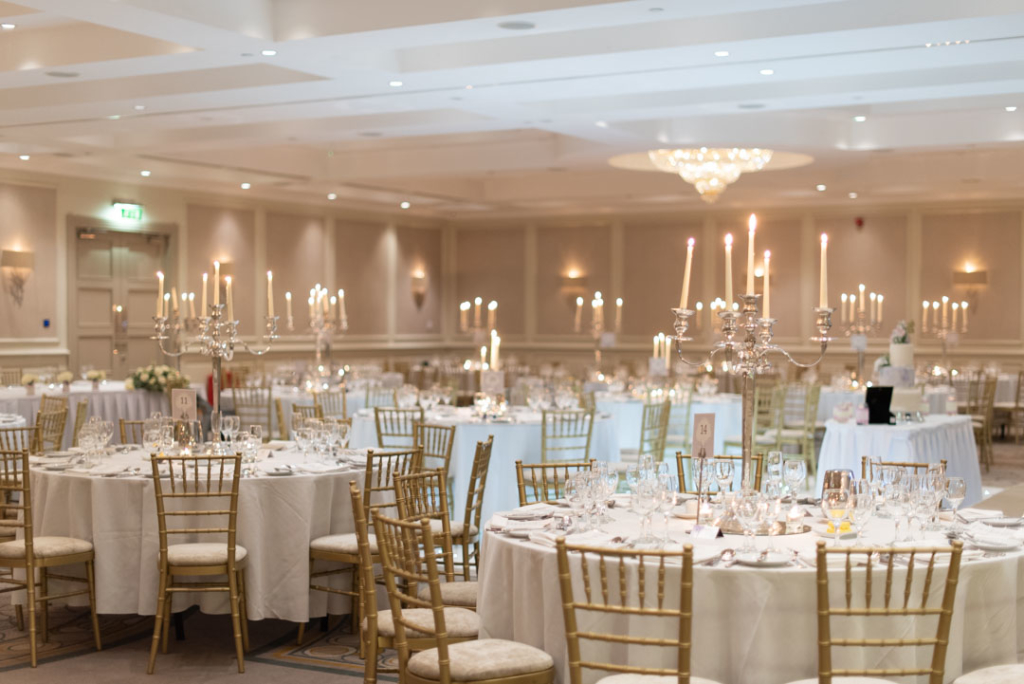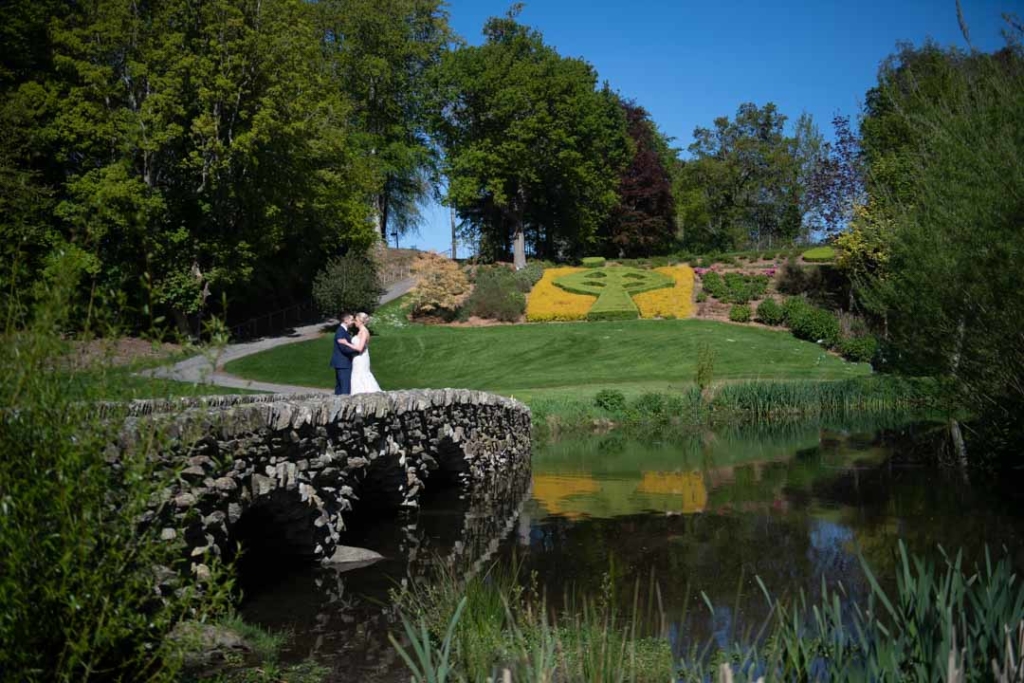 ---
The K Club
The world famous K Club Hotel & Resort in Kildare is Ireland's first AA 5 Red Star Hotel located in County of Kildare with the River Liffey flowing through its grounds. The K Club can cater up to 350 wedding guests with over 550 acres of countryside.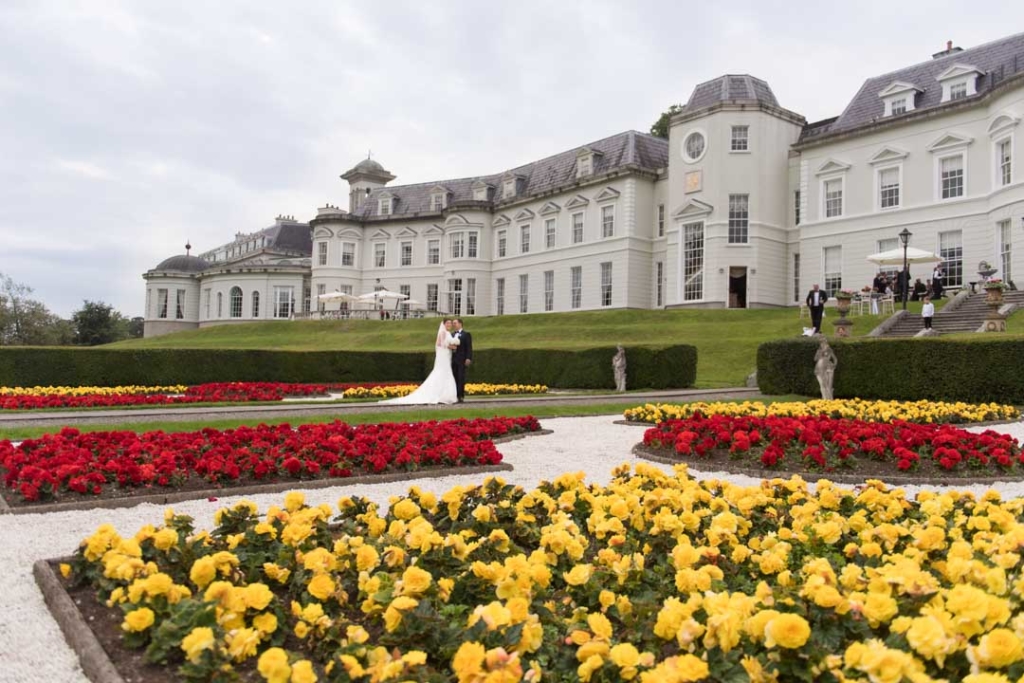 From a photography perspective it has plenty of opportunities all onsite to make use of for wedding photographs. The long walkway framed with evergreen trees leading to the River Liffey is a beautiful scene for photos. This pathway leads to the Legacy Suite which is one of the reception rooms at the K Club, where you can choose to have your wedding reception.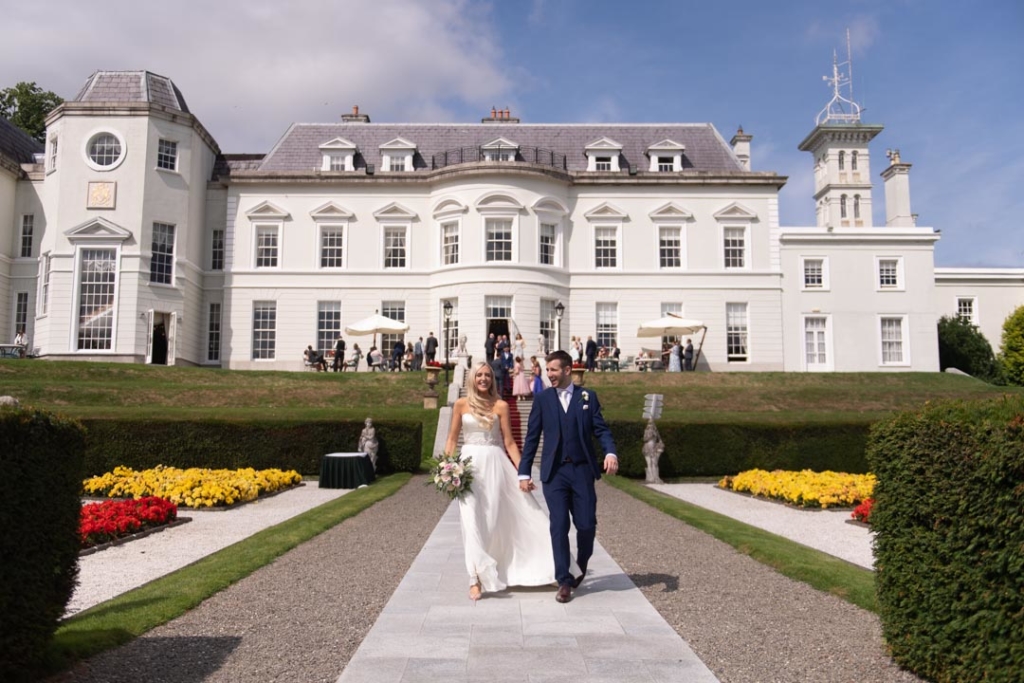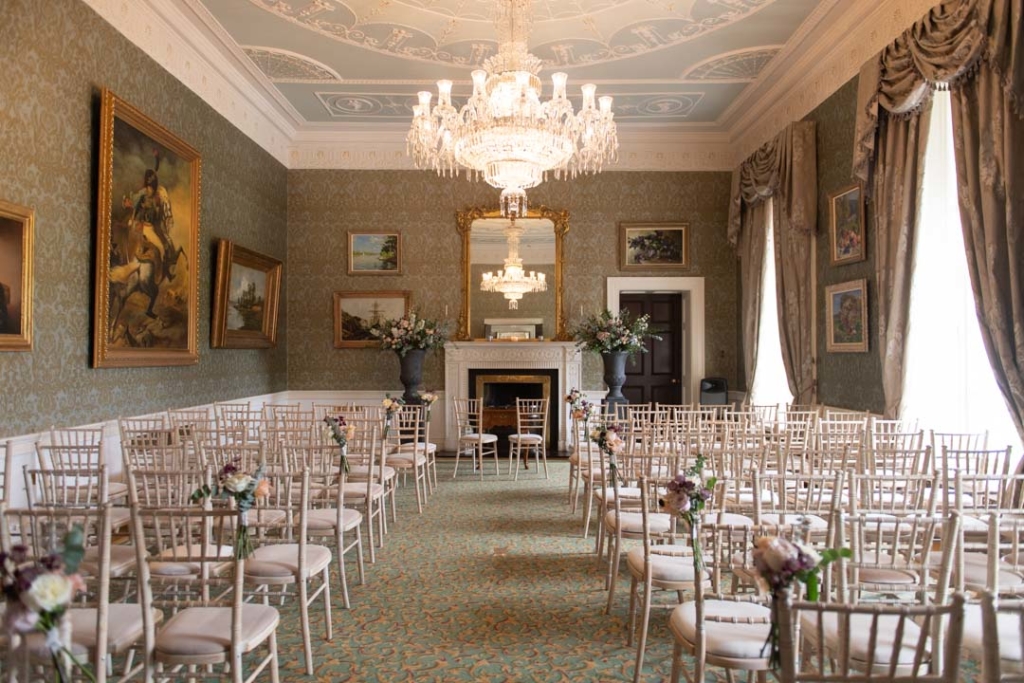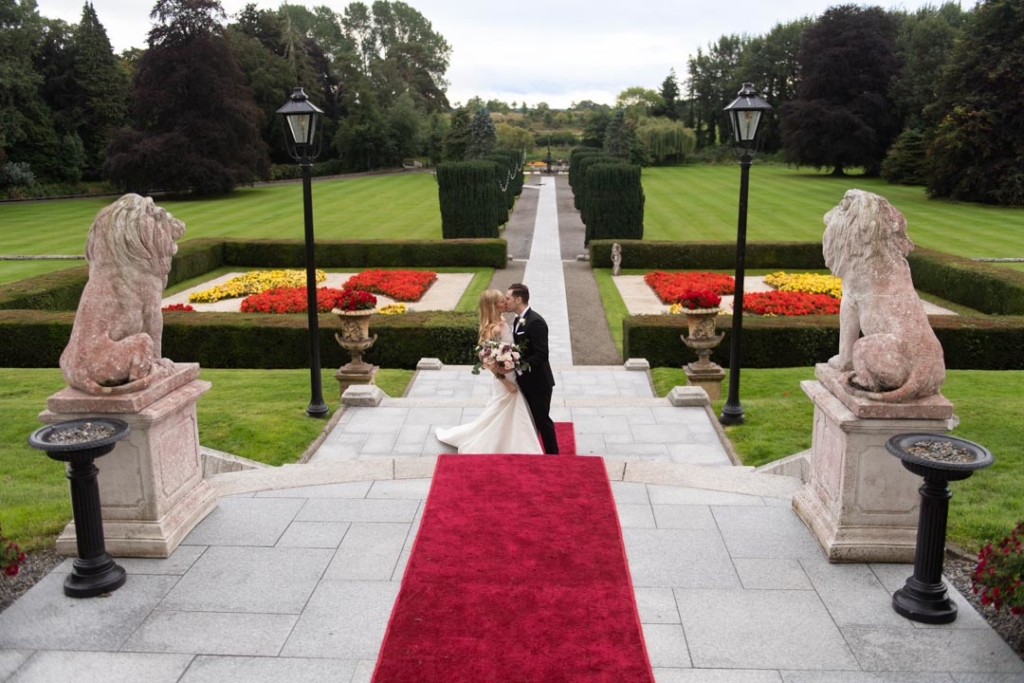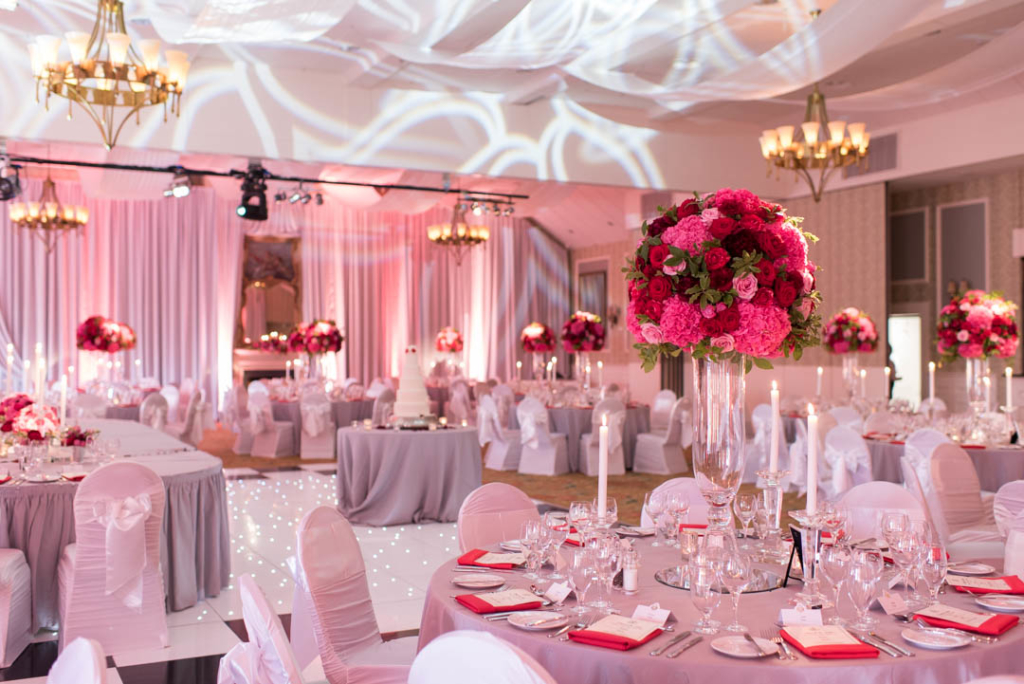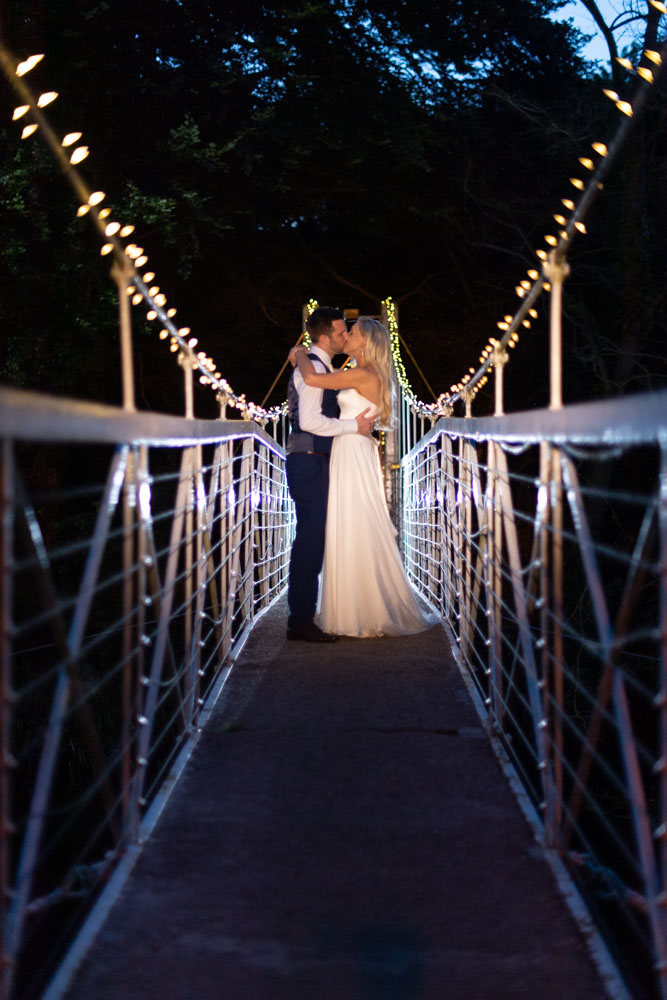 ---
Kilronan Castle
Located in County Roscommon and built in the 18th century. Kilronan Castle is a fantastic wedding venue. It caters for up to 350 guests. With 40 acres of woodland which is situated beside beside Lough Meelag, it is a great place with lots of photo opportunities.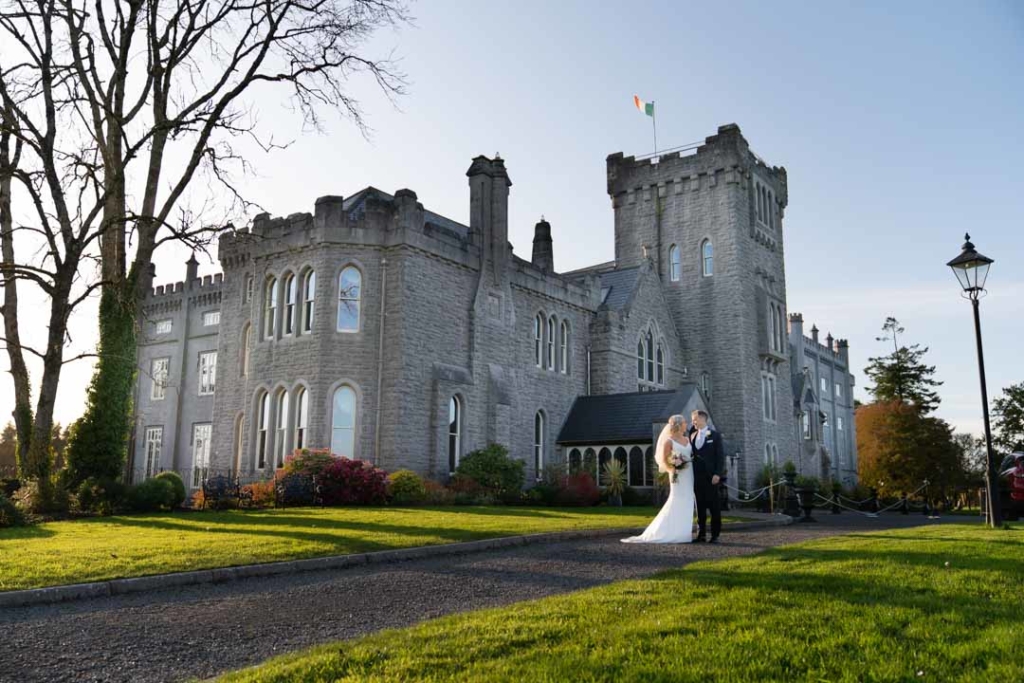 You enter the reception room through a long underground walkway which is usually candle lit. The room itself is a great size for larger weddings.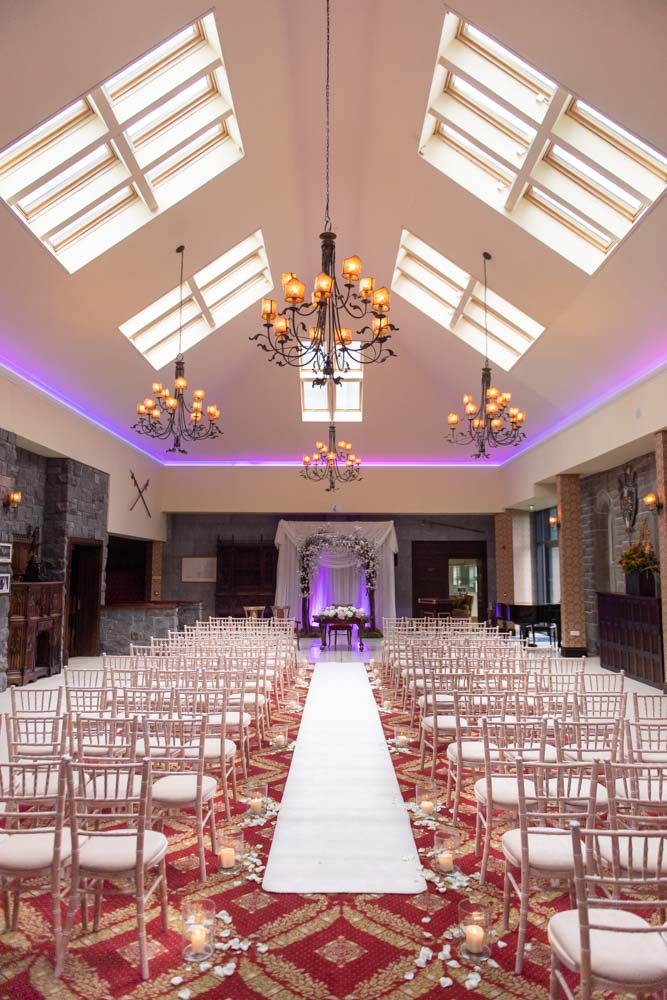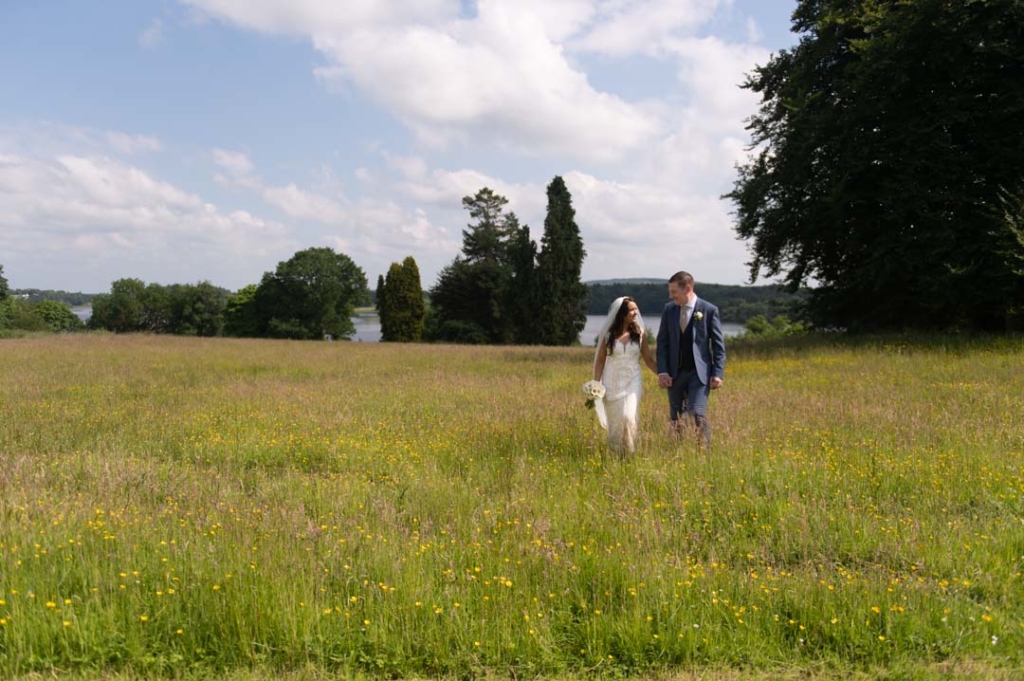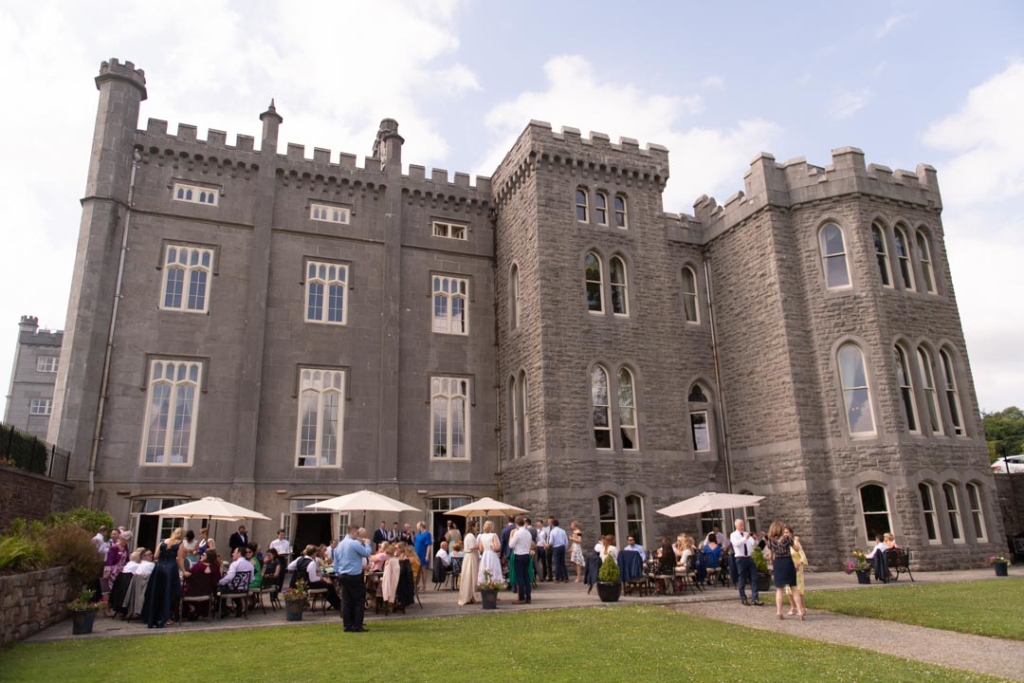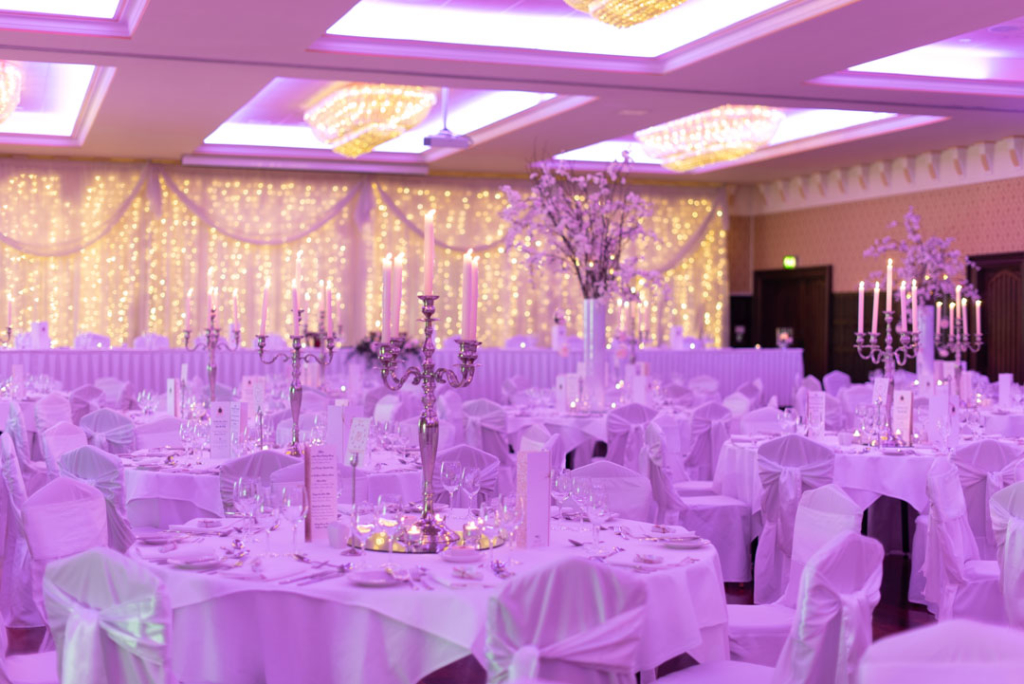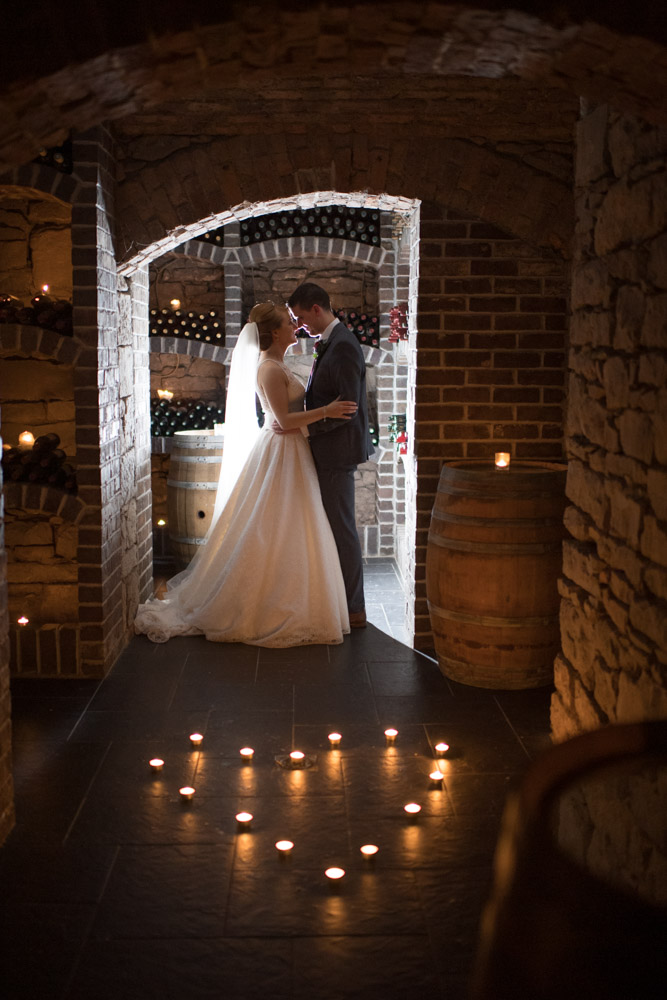 ---
Lough Rynn Castle
Lough Rynn is a 19th century castle located in County Leitrim with over 300 acres of land, including walled gardens and woodlands. This secluded Irish castle with views of Lough Rynn caters fro up 320 wedding guests and has lots of locations for photographs.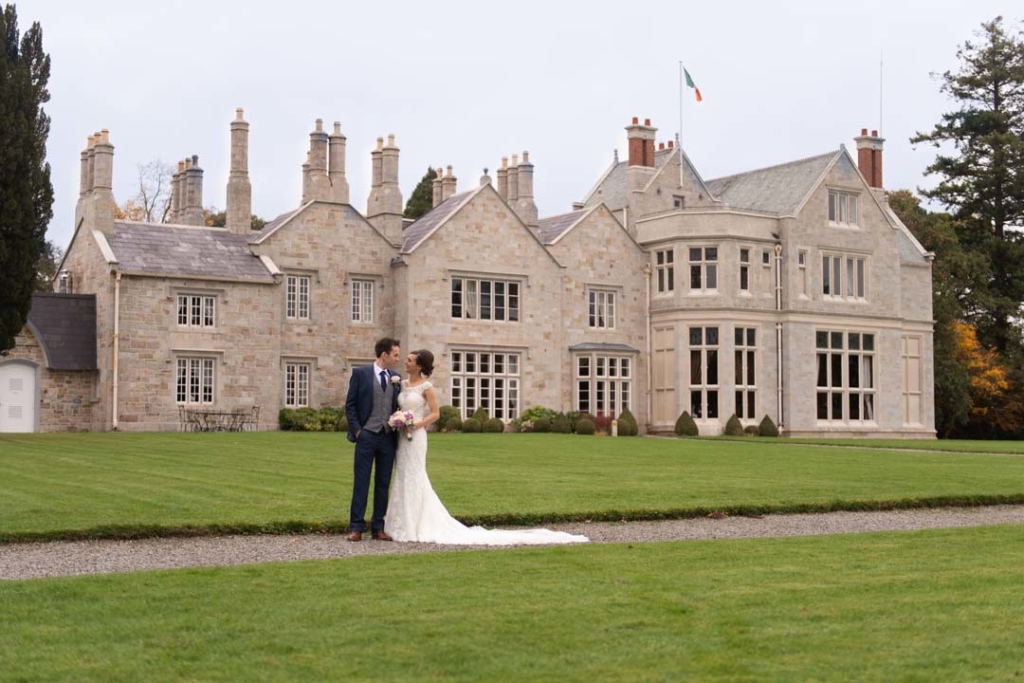 The lawns to the rear are beautiful with the walled gardens available via golf buggy. Our famous rain photo was taken here at lough Rynn.
Brian O'Driscoll wed actress and author Amy Huberman in the Lough Rynn Castle in County Leitrim back in 2010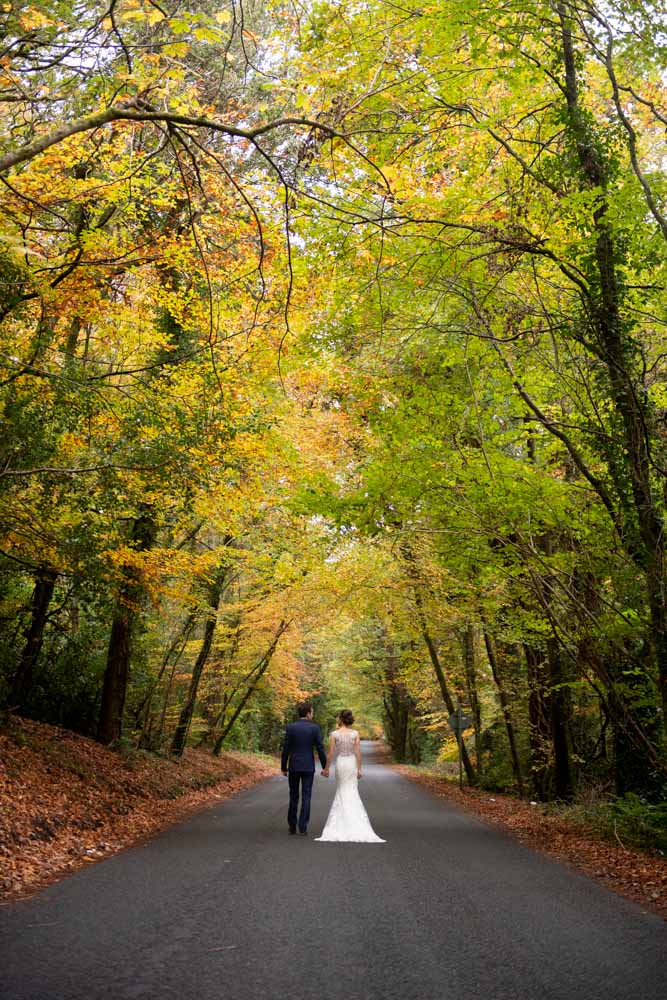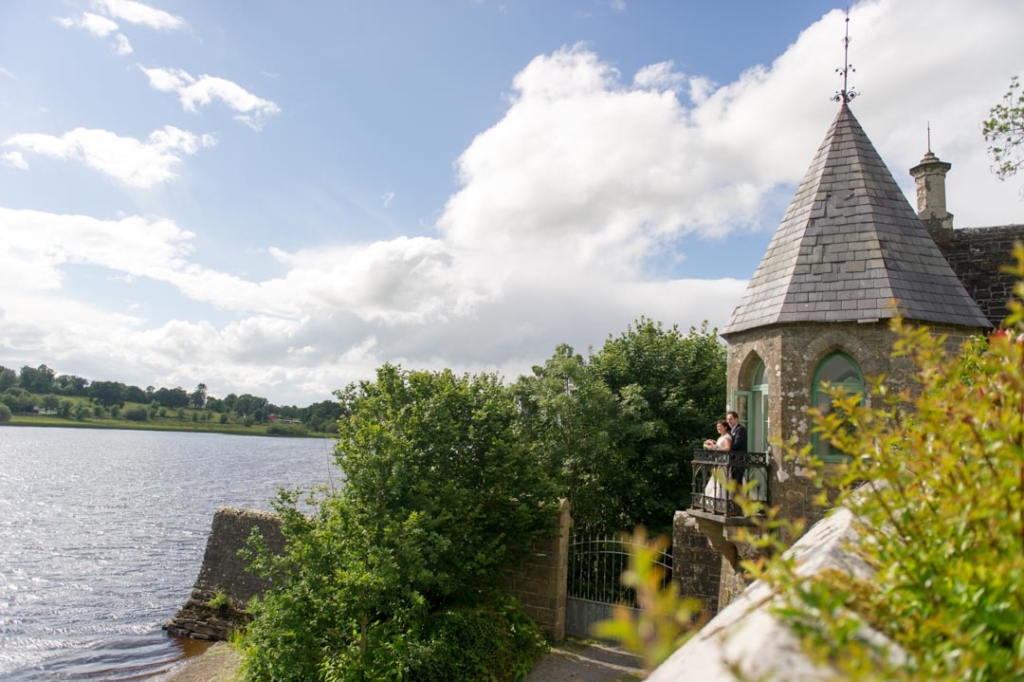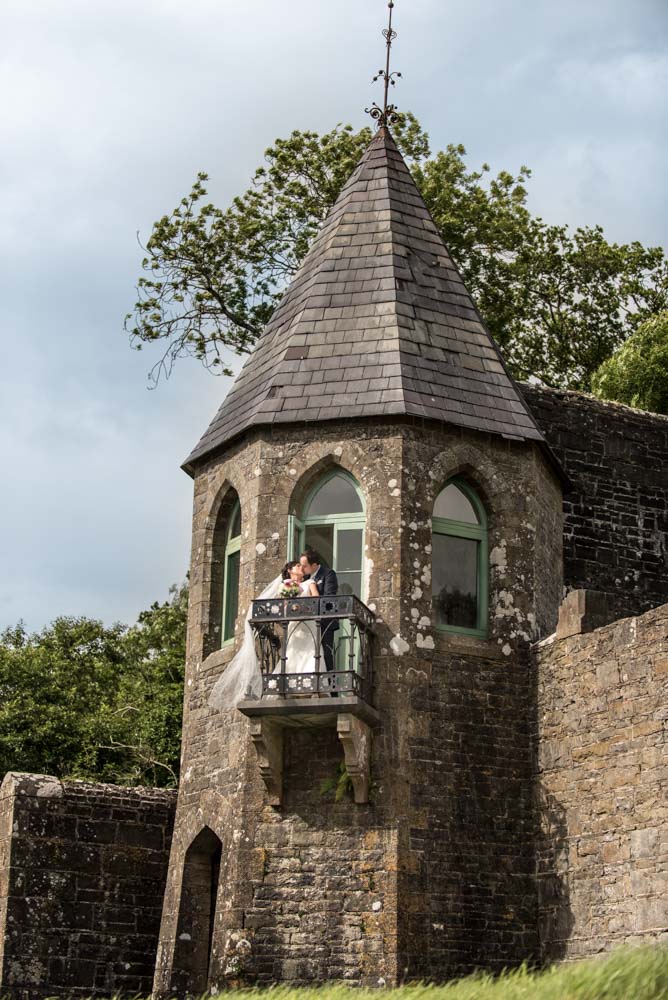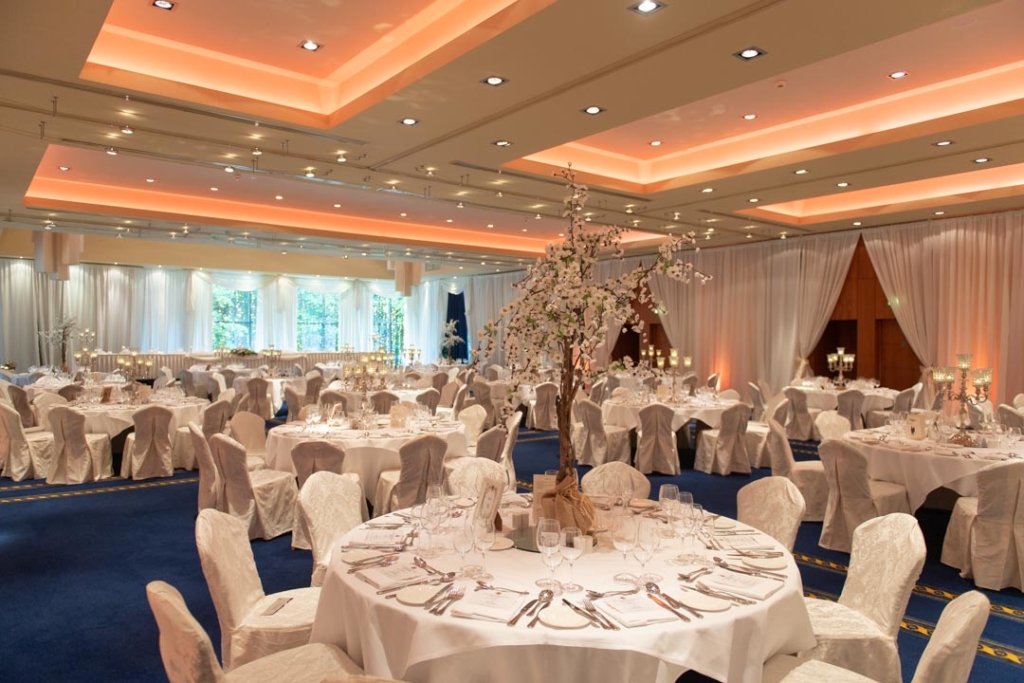 ---
Luttrellstown Castle
The world famous 15th century castle known as Luttrellstown Castle based in Castleknock, Dublin 15, is situated on 567 acres of manicured private parkland. This exclusive private wedding venue is one of our favourites. Spectacular scenery and beautiful interiors make it one to visit.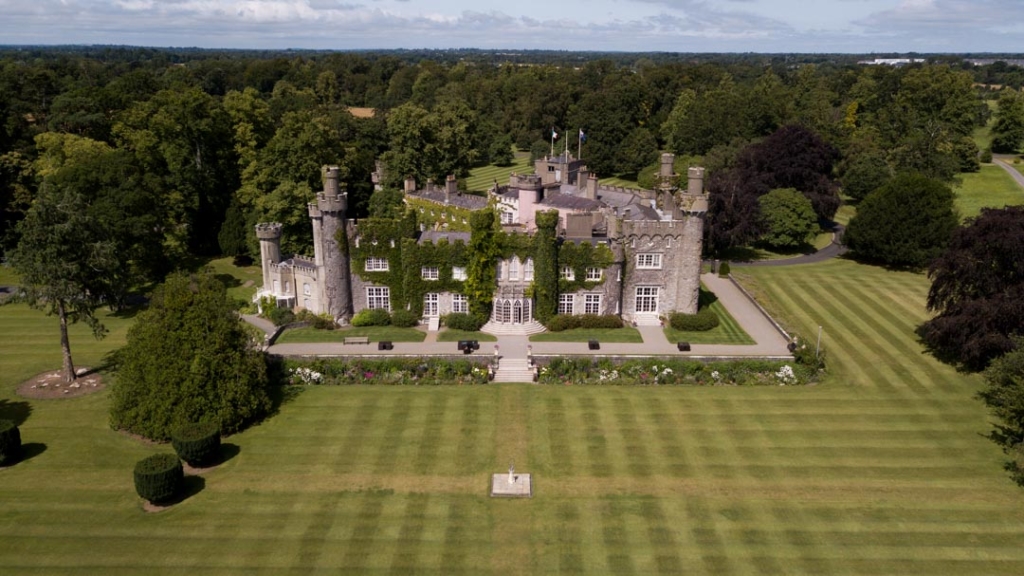 The venue is completely private and can cater for small to large weddings, indoors or outdoors. With many internal and external locations for beautiful wedding photos. The staircase, the library, the bridal suite, the banquet hall, are all incredible. It is most definitely one of the best wedding venues in Ireland and one we adore.
Many well known faces have gotten married here including Posh and Bex. Actors Sarah Roberts and James Stewart married in Luttrellstown in 2019 and we had the pleasure of photographing their wedding.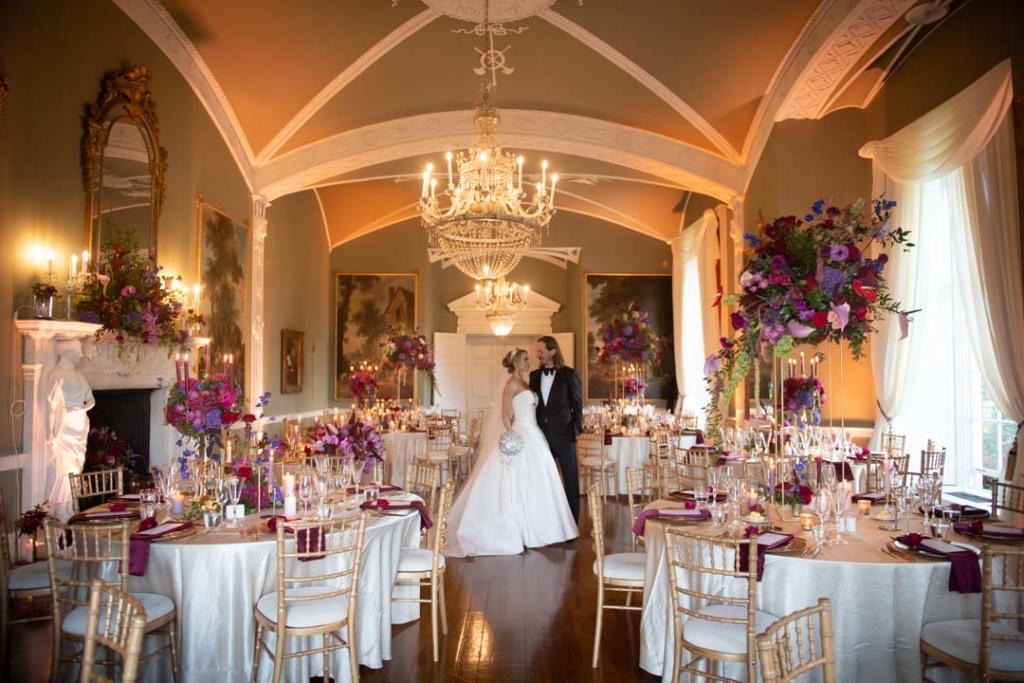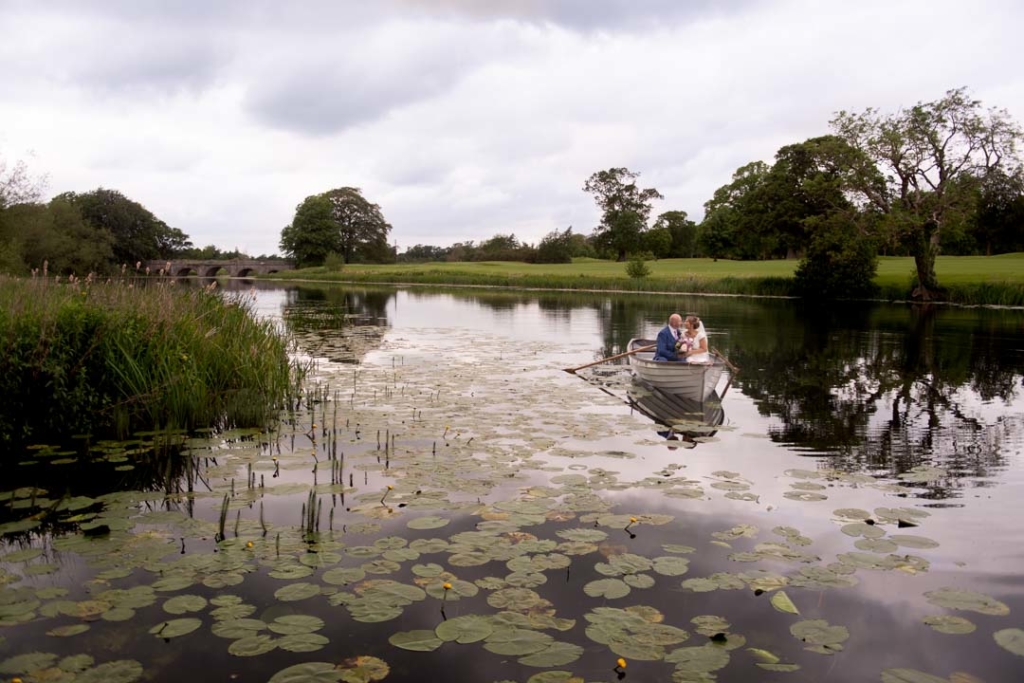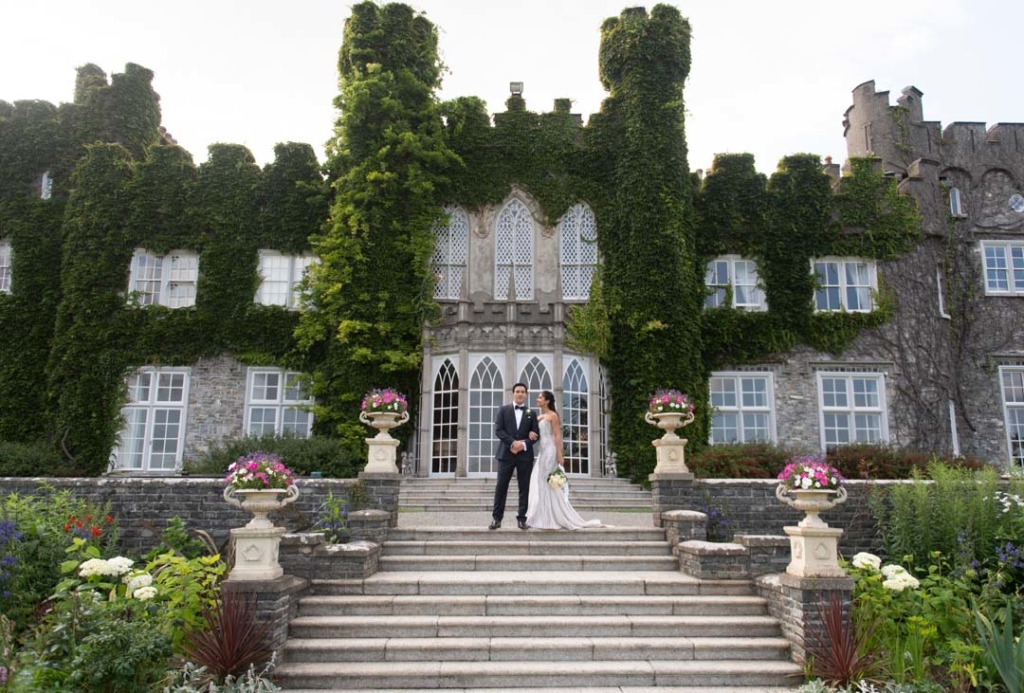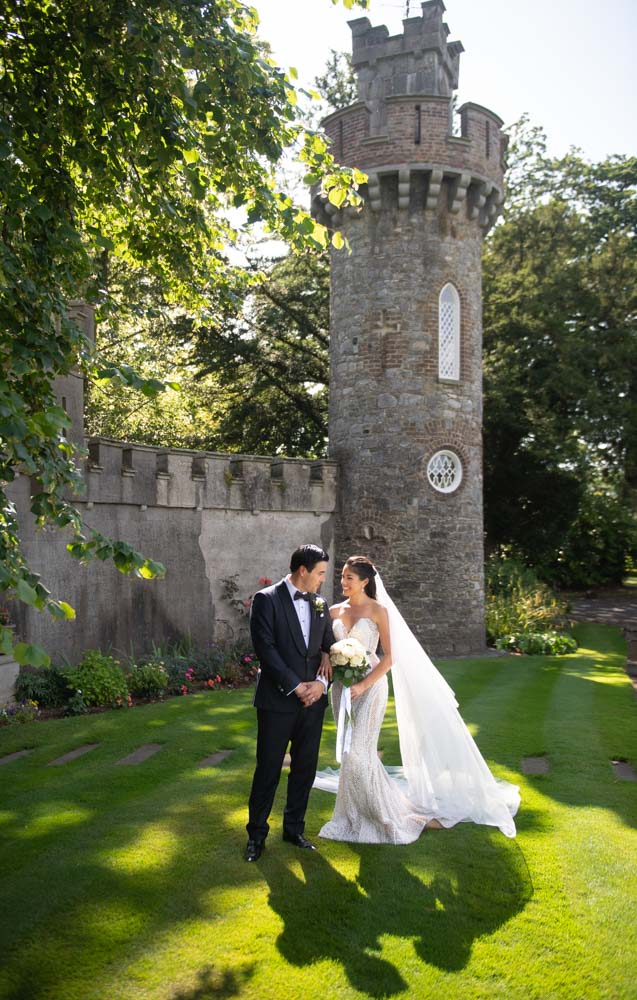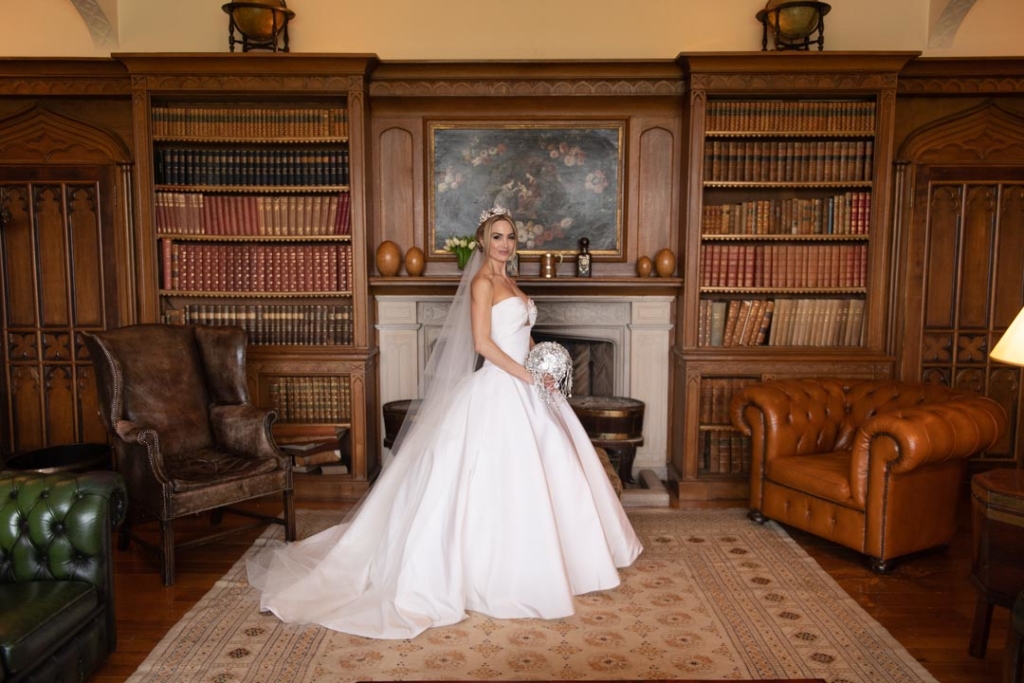 ---
Lyrath Estate
The Lyrath Estate is a 17th Century Manor House with 170 acres of parkland and a hidden lake. It has plenty of character with its stone dam and waterfalls hidden in a forest which can be found all onsite. The Lyrath certainly deserves its place on one of the top wedding venues in Ireland.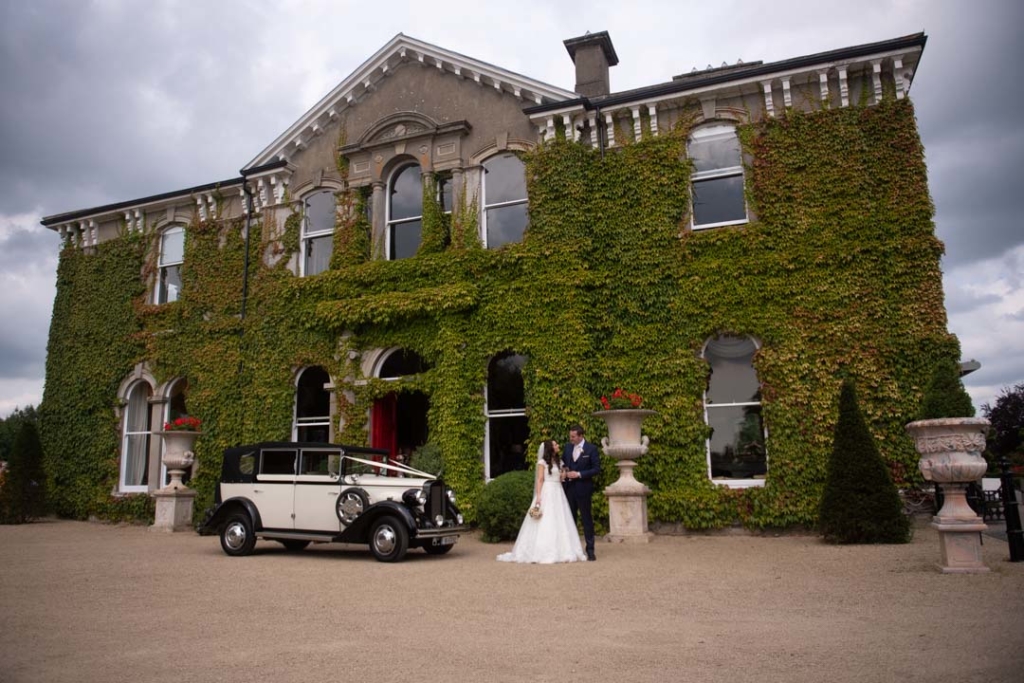 The large reception room has a golf course to its rear and the house itself is covered in ivy which changes colour in Autumn to a beautiful red colour. The Lyrath is a beautiful venue with stunning surroundings.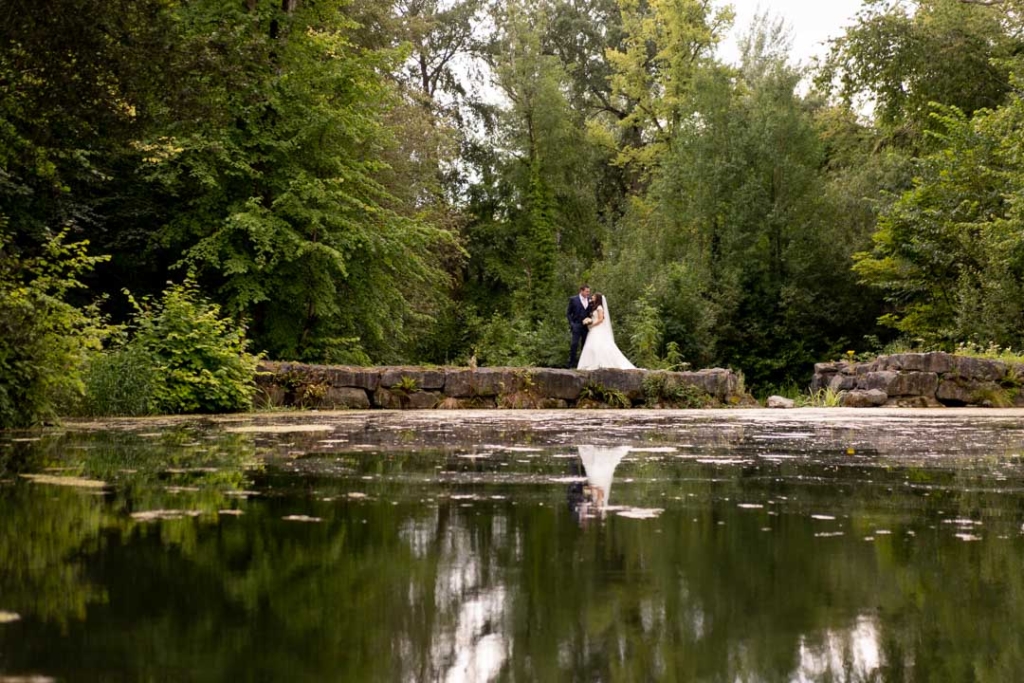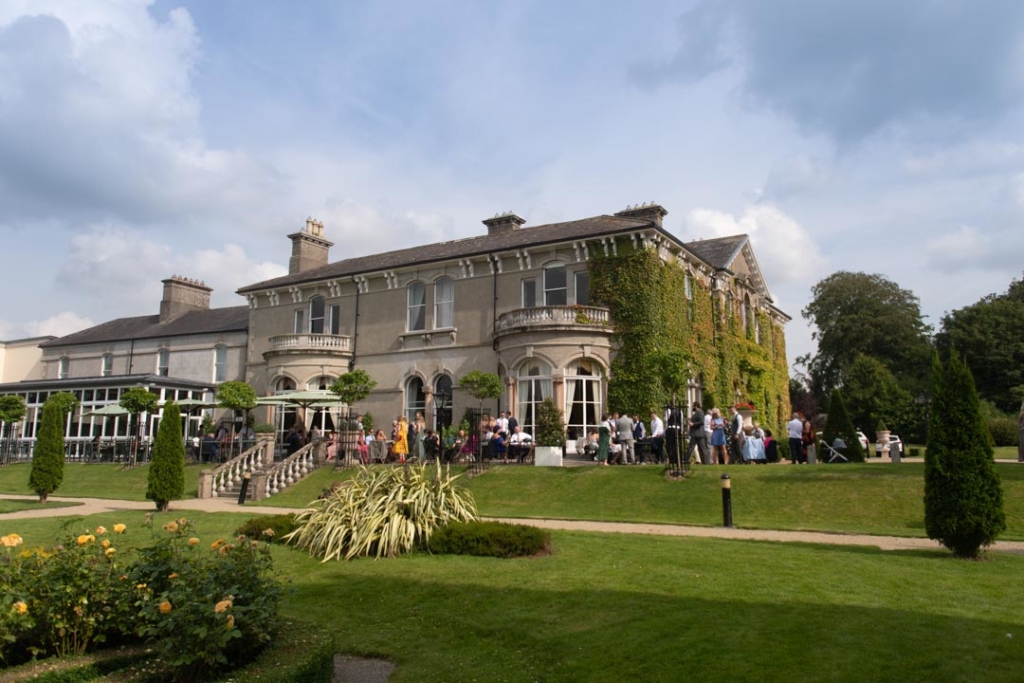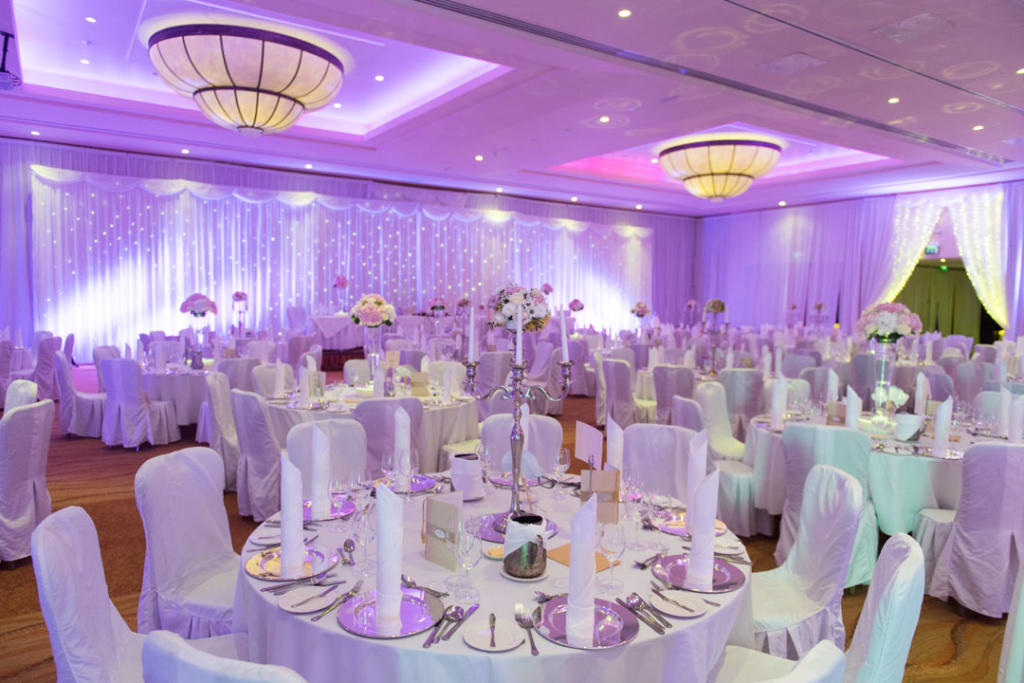 ---
Mount Druid
In County Westmeath, you will find the alternative wedding venue called Mount Druid. It is located in the village of Castletown Geoghegan, County Westmeath. Mount Druid is a unique private wedding venue containing a parkland of 100 acres.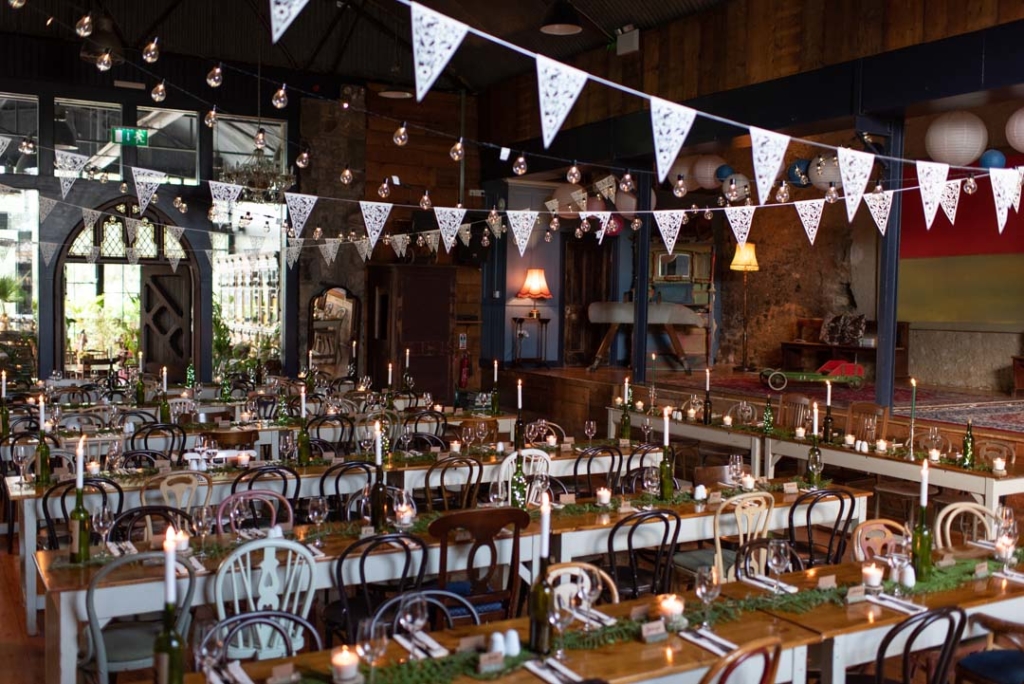 Mount Druid is such a quirky wedding venue. With a purpose built Tin Chapel, Boathouse, Barn and custom made accommodation. One room is an actual double decker Bus which is fully fitted as accommodation.
There are lots of photographic opportunities and it is quite unique from any other venue in Ireland. If you are looking for a venue that is fun and different, Mount Druid will be sure to tick all those box's.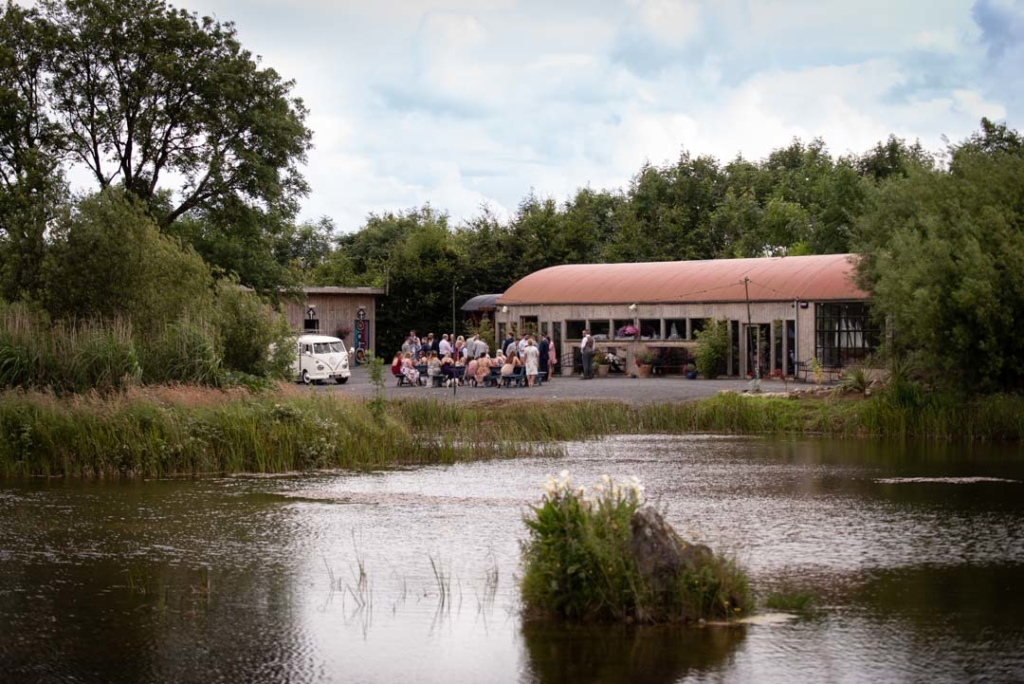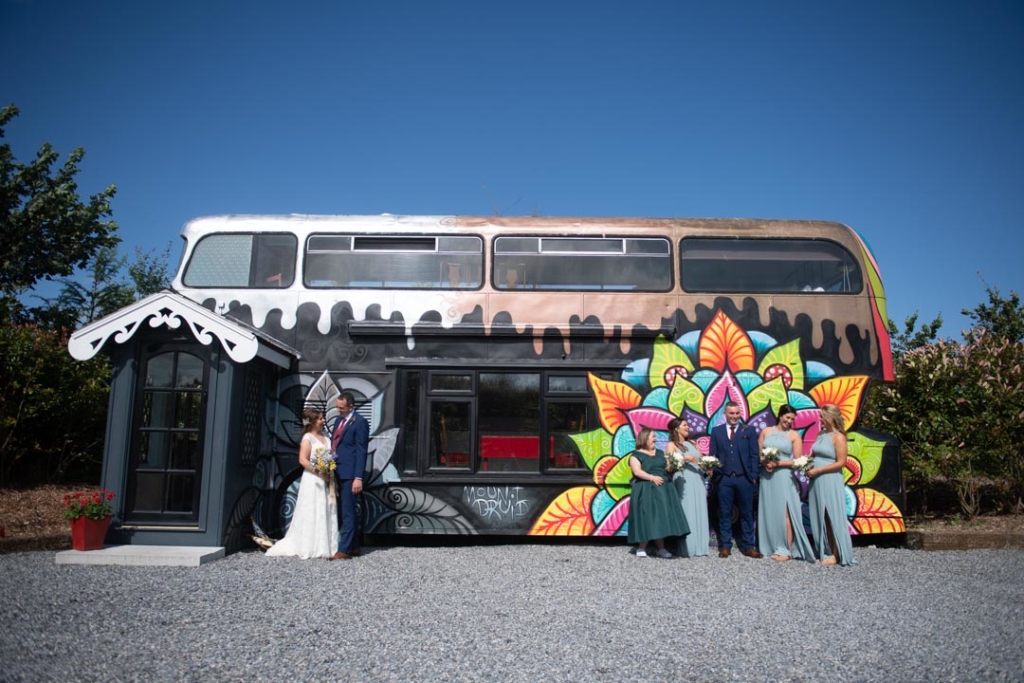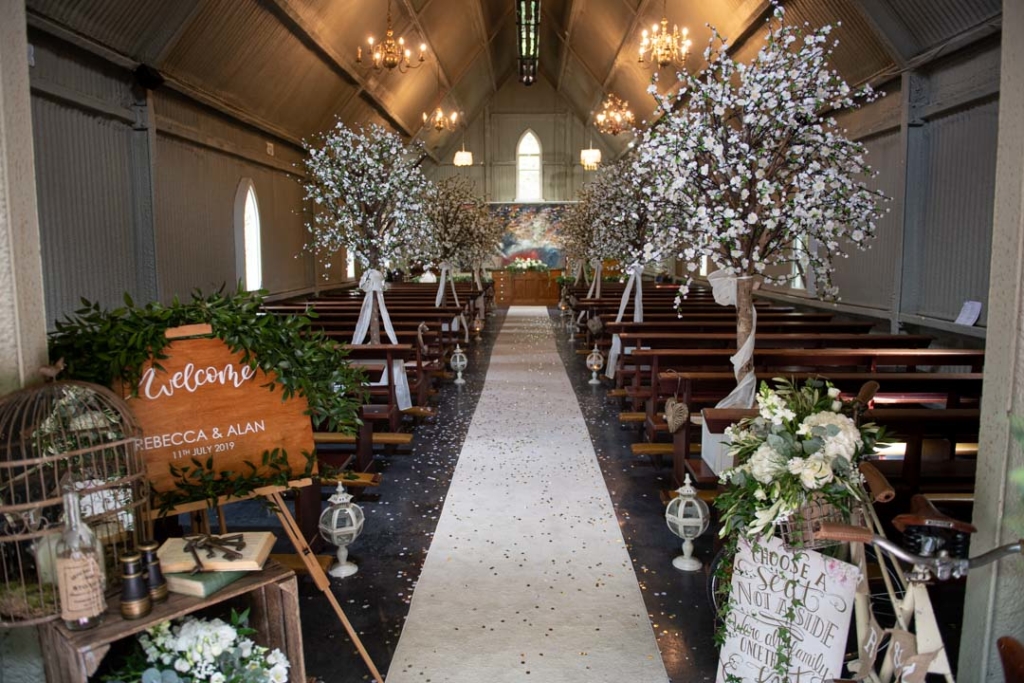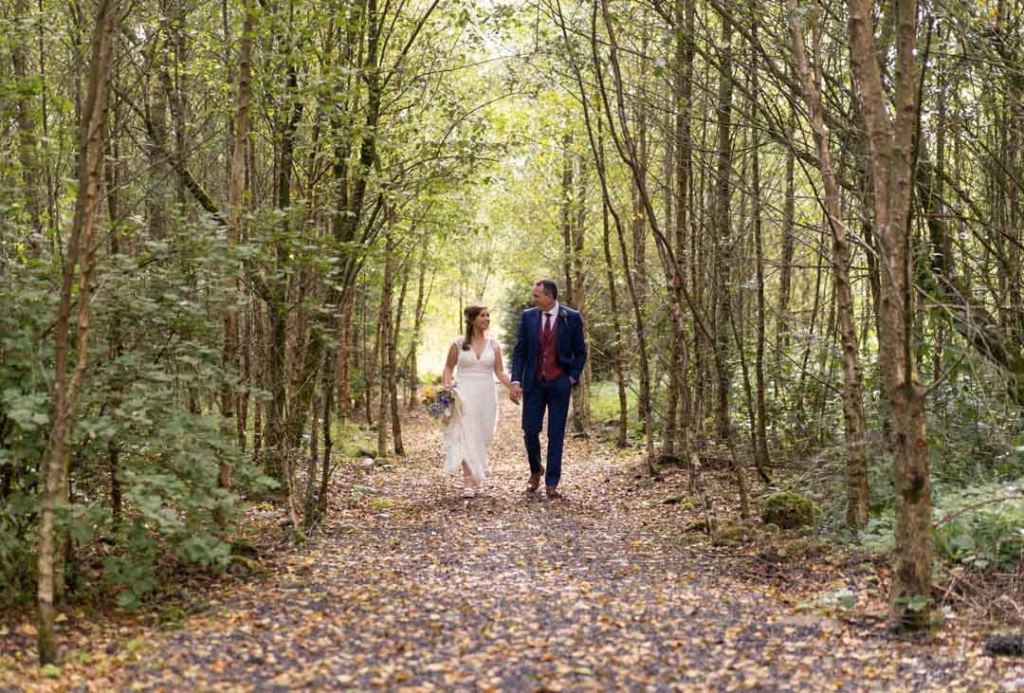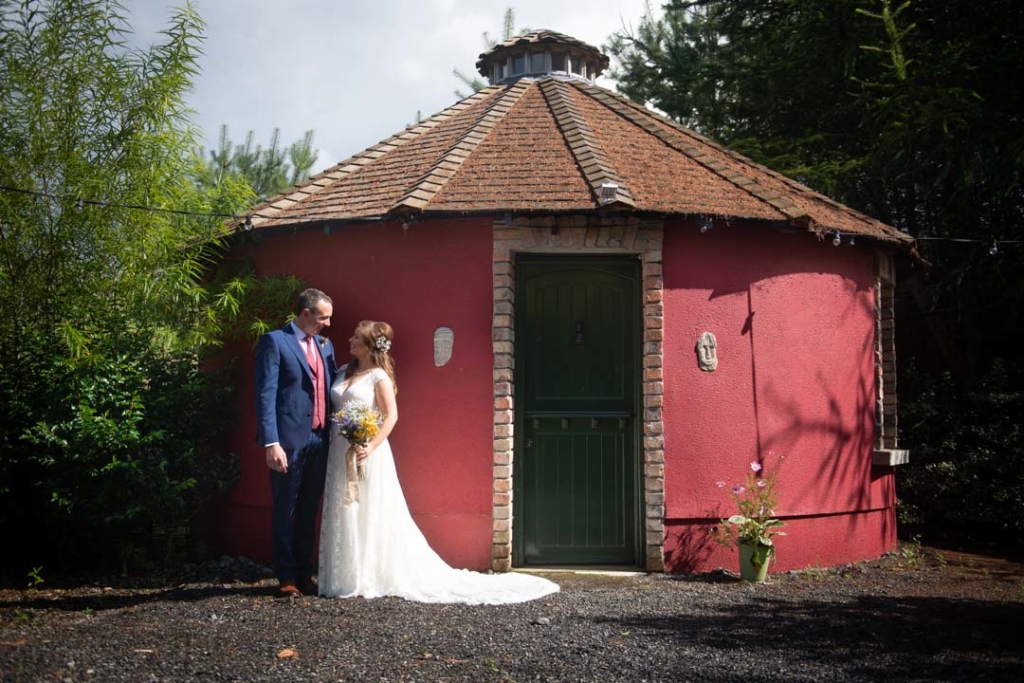 ---
Powerscourt Hotel
Powerscourt Hotel is located on the grounds of Powerscourt Estate, Co. Wicklow. It is surrounded by woodlands with the Sugar Loaf Mountain as its backdrop. It hosts a beautiful view of the mountains, a spacious banquet hall, with a beautiful secret garden for your drinks reception.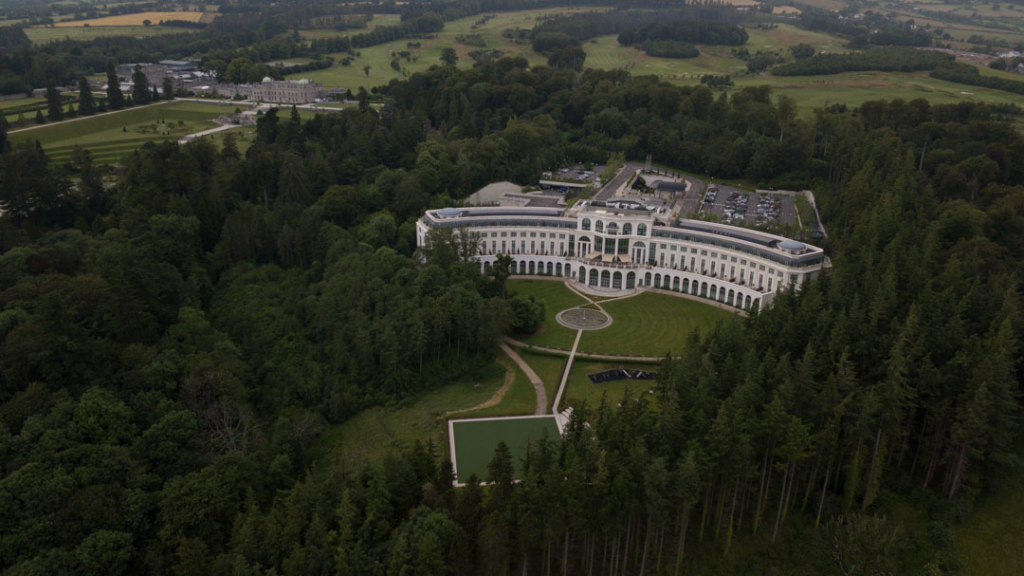 A stunning venue with a foyer entrance that gives a hint of the style and 5 star standard throughout. It is located in the garden of Ireland and definitely earns its place as one of the top wedding venues in Ireland.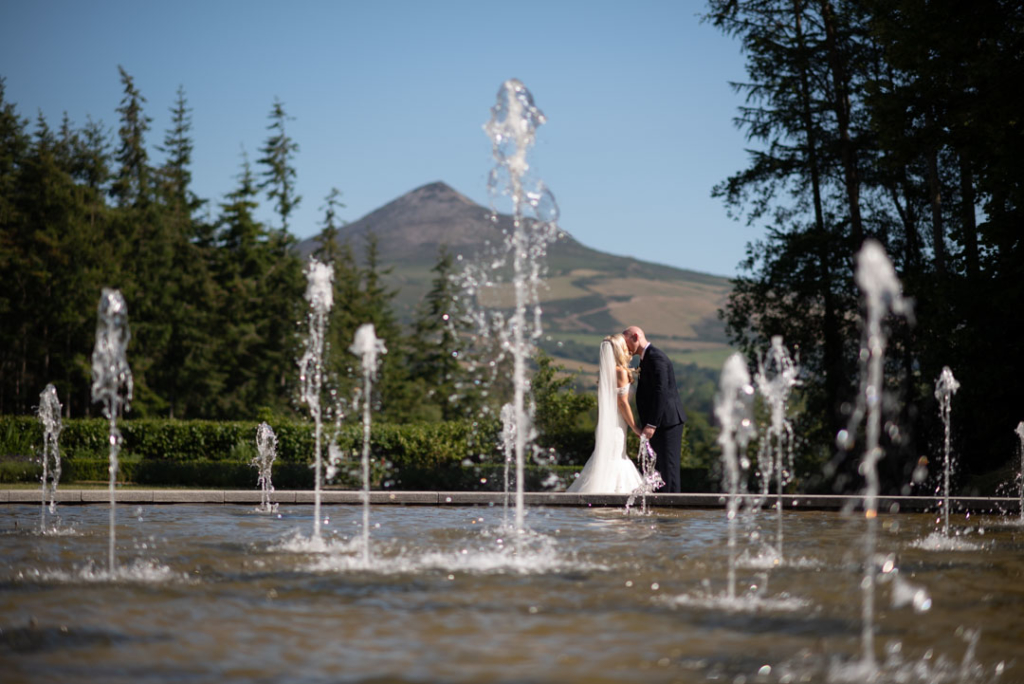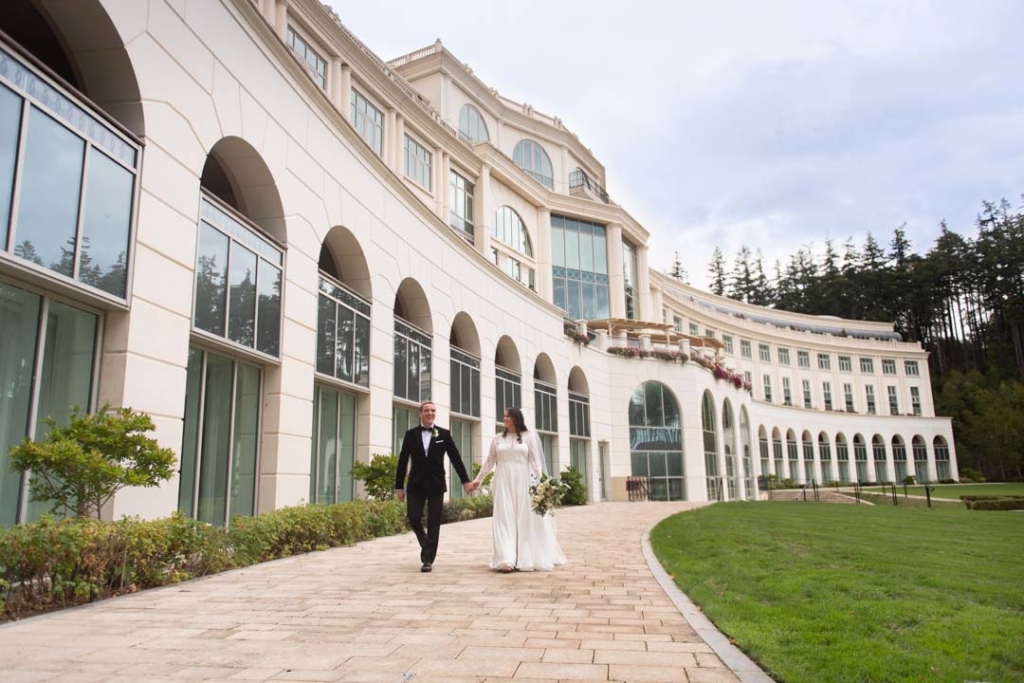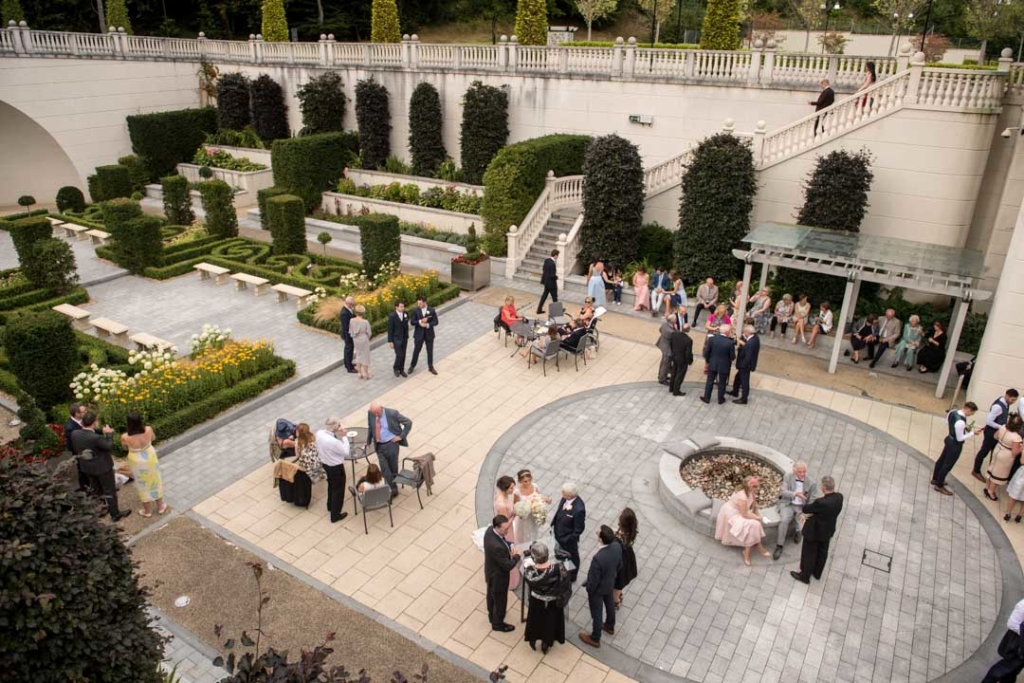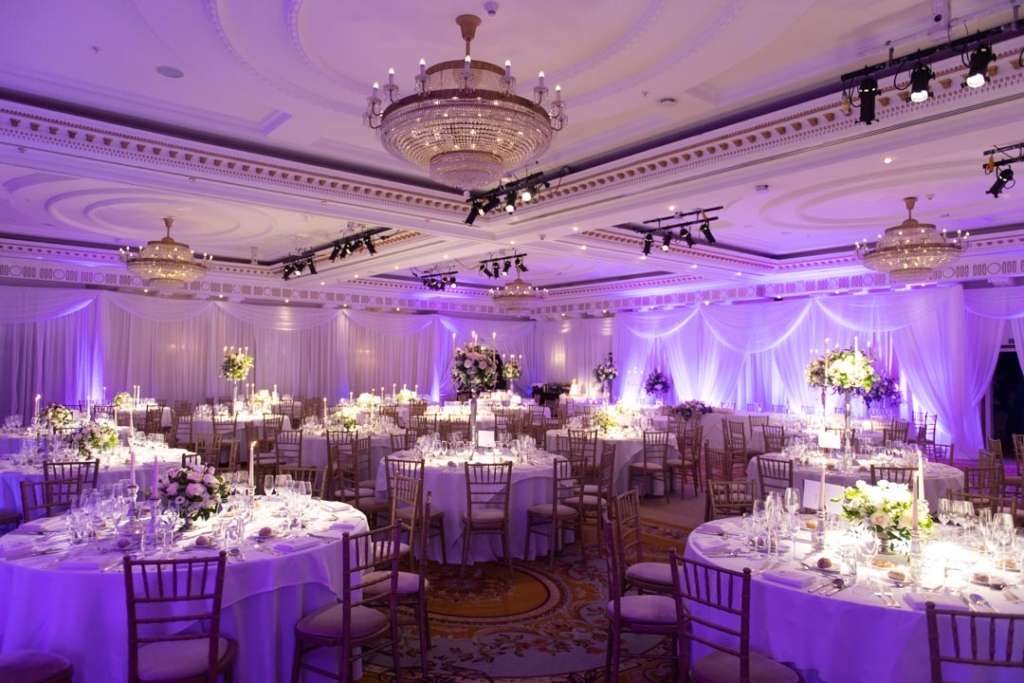 ---
Rathsallagh House
Rathsallagh House was converted from the original Queen Anne stables in 1798. As it is an exclusive venue for your wedding day, privacy is catered for brilliantly.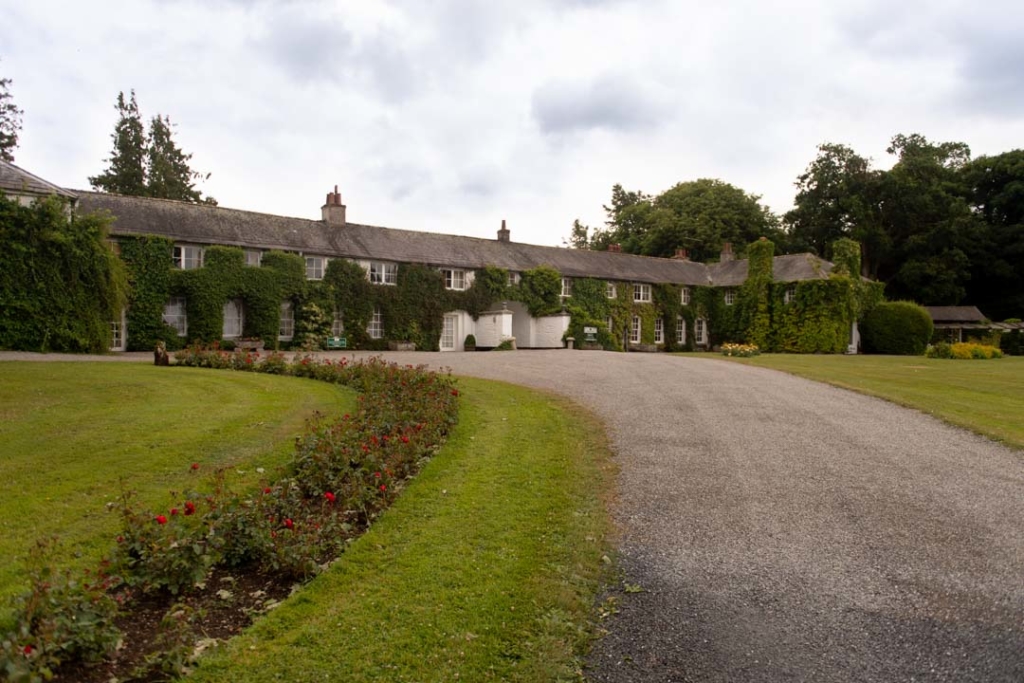 We love the 300 year old walled gardens and park lands for photos. Lots of character inside the venue too. Its a beautiful wedding venue and is located in Wicklow.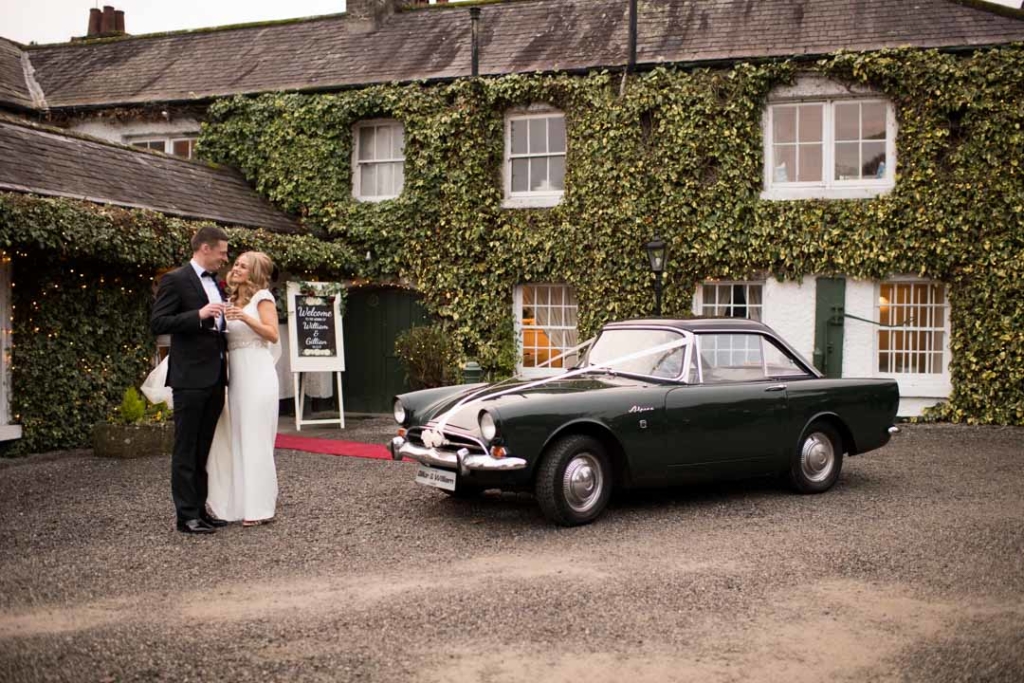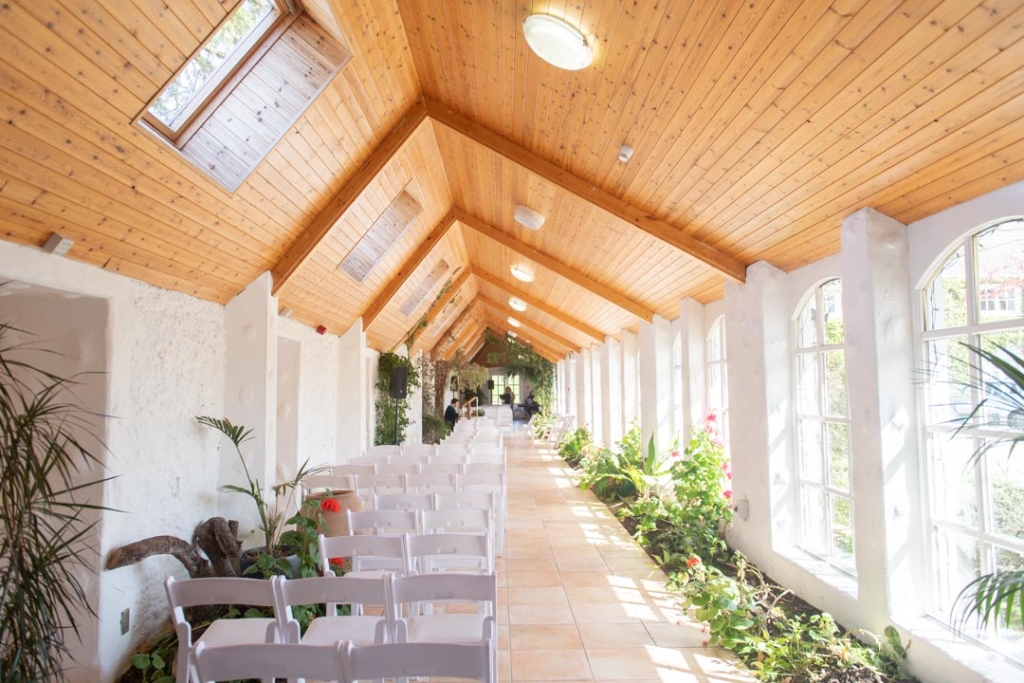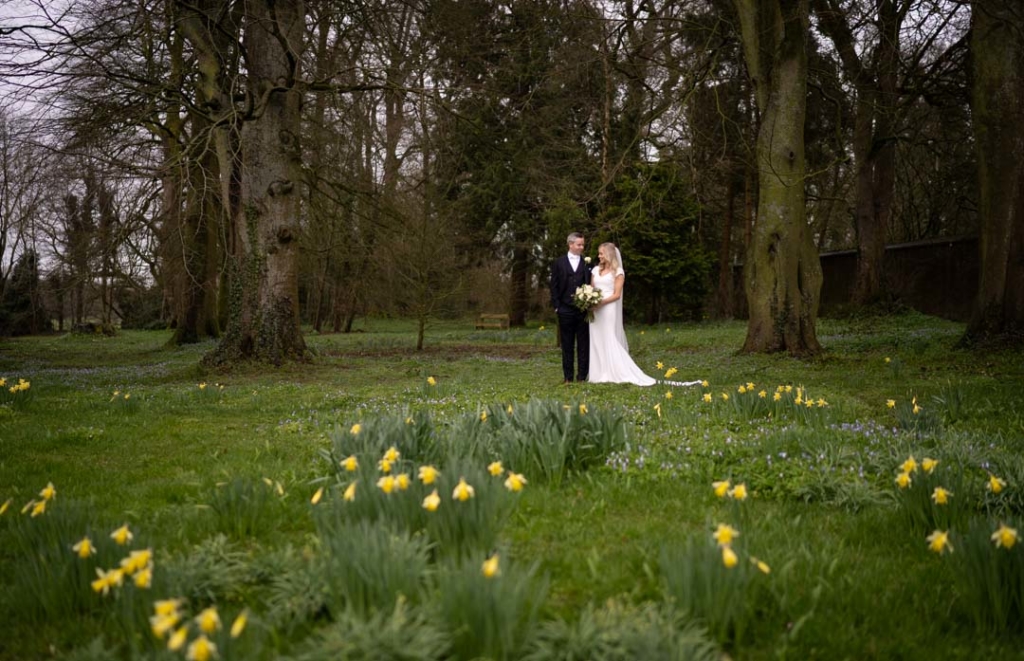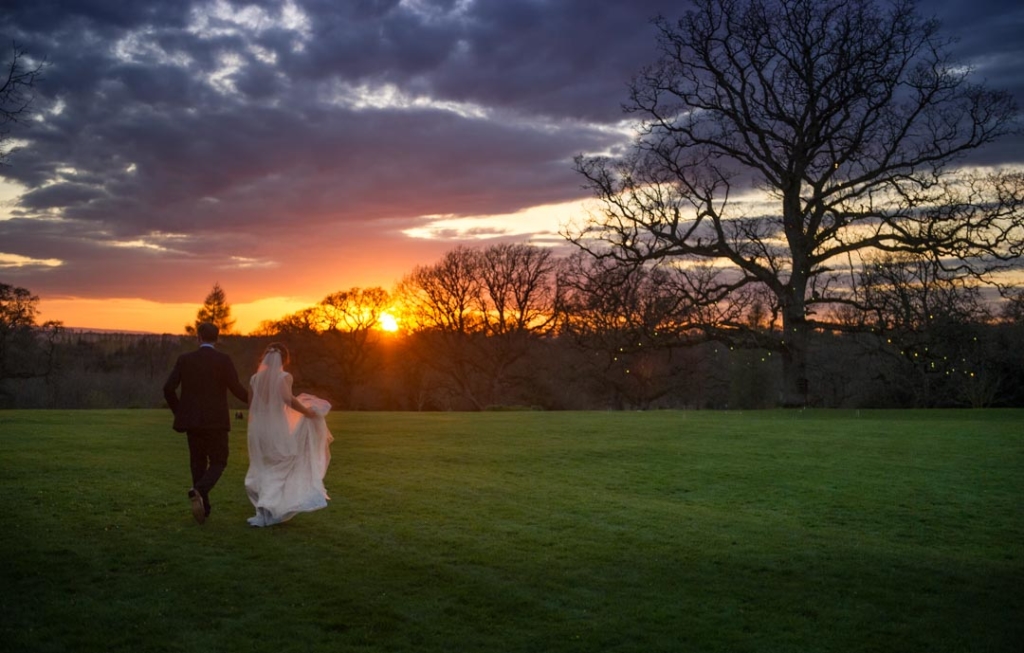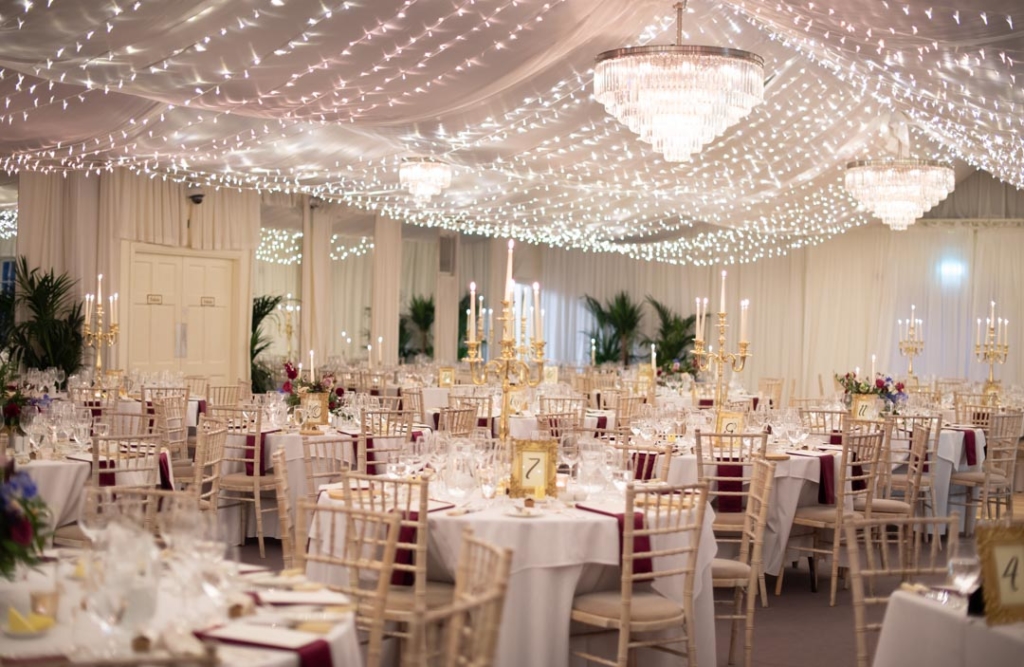 ---
Tankardstown House
Tankardstown House is based in the Boyne Valley, Co. Meath. It is an 18th Century Manor House with its own Orangery. Surrounded by 80 acres with woods, courtyards, and a gorgeous walled garden. The old red stone walls and iron gates are just one of the many focal points for your wedding photos.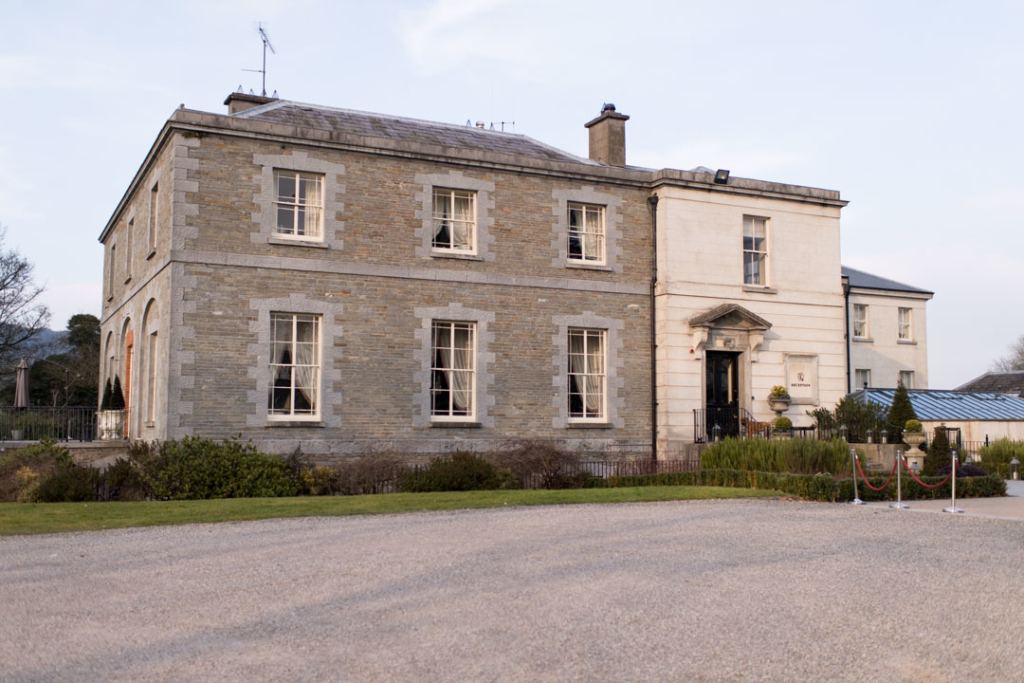 The long driveway is a lovely welcome and a nice location for a photo with the trees framing the scene.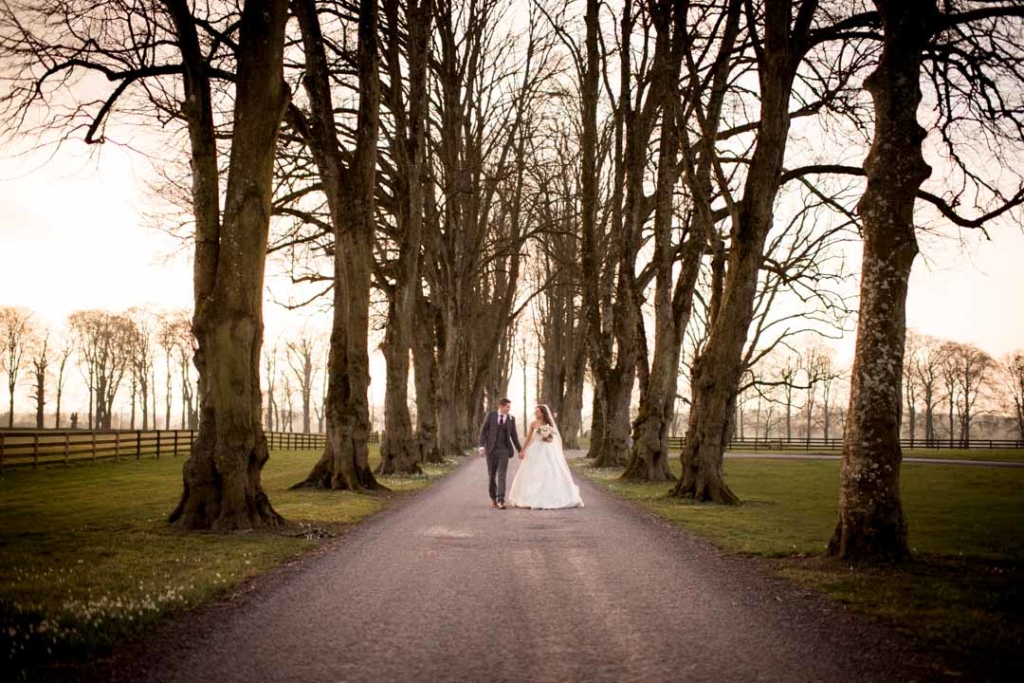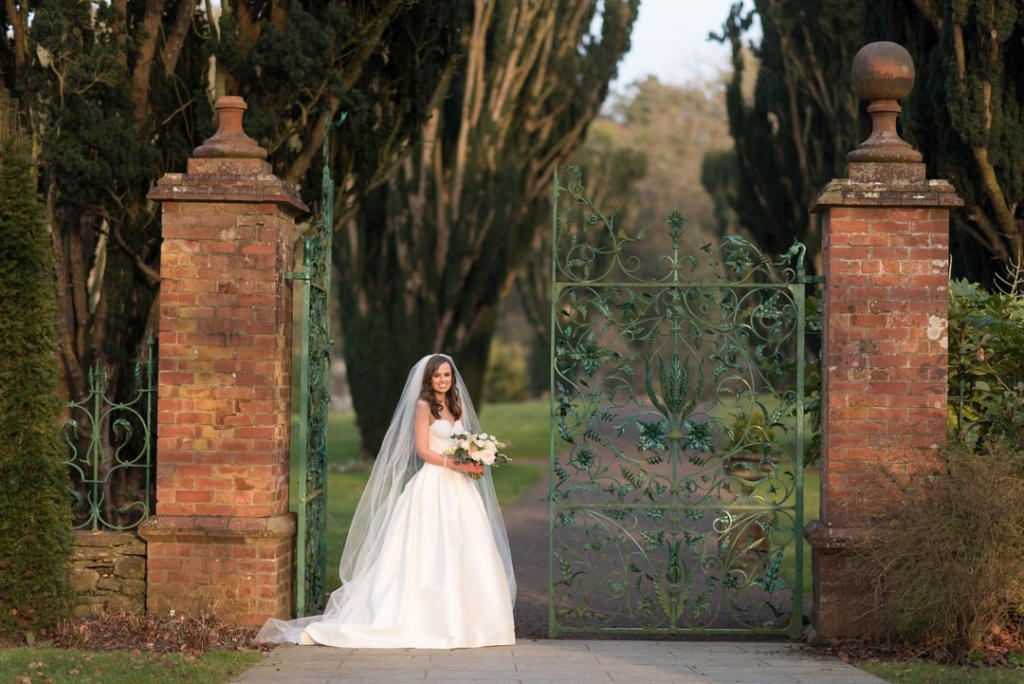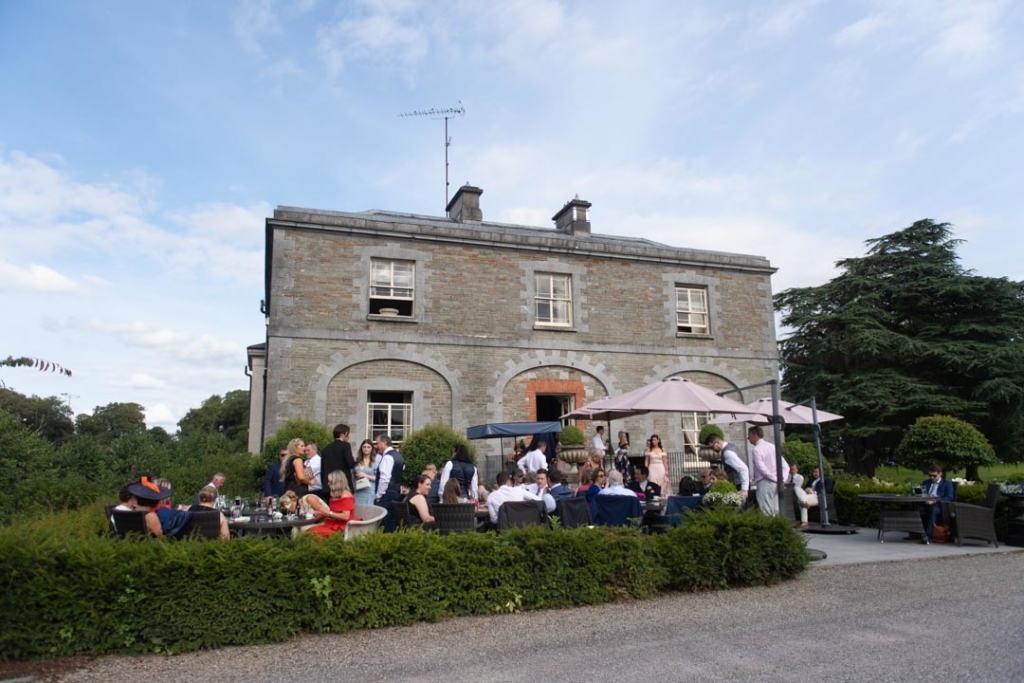 ---
The Merrion Hotel
Over 250 years ago, the first foundation stones were laid of The Merrion Hotel. This Georgian building is located in the heart of Dublin city. The 5 Star hotel Merrion has a separate entrance with a marbled hallway, and Georgian architecture. A stunning wedding location with beautiful 19th and 20th century art dressing the walls.
The Merrion hotel has the capability to host your wedding ceremony as well as your wedding reception.Their private landscaped gardens and terraces are perfect for your drinks reception and wedding photographs. The Merrion Hotel has been recognised by the Condé Nast Brides Team as one of the Top 100 venues in the world 2018. The Merrion is most definitely a beautiful venue and the service is exemplary.
---
The Mill House
The Mill House is a Georgian Manor House and old Mill that sits on the banks of the River Boyne in Slane, Co. Meath. It first opened in 1766 when it was originally a corn mill that was powered by two water wheels. It is now a really unique and private wedding venue.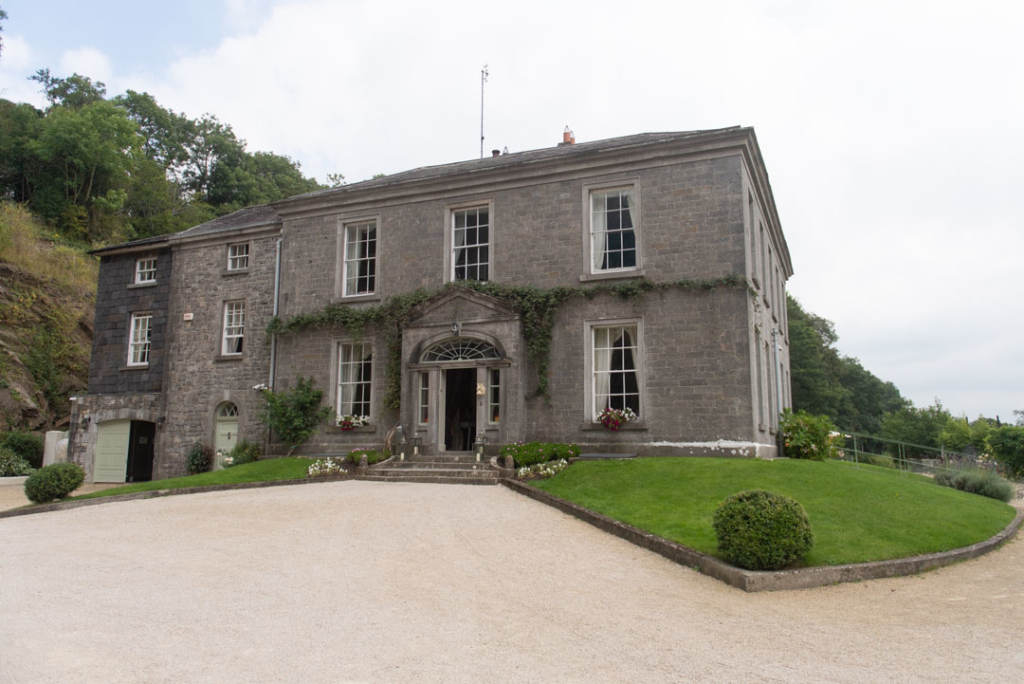 It has a very rustic feel to it and plenty of options for wedding photos. The main reception room is adjoining the house in a purpose built marquee. The ceremony room is located in the old mill house which is beautifully unique.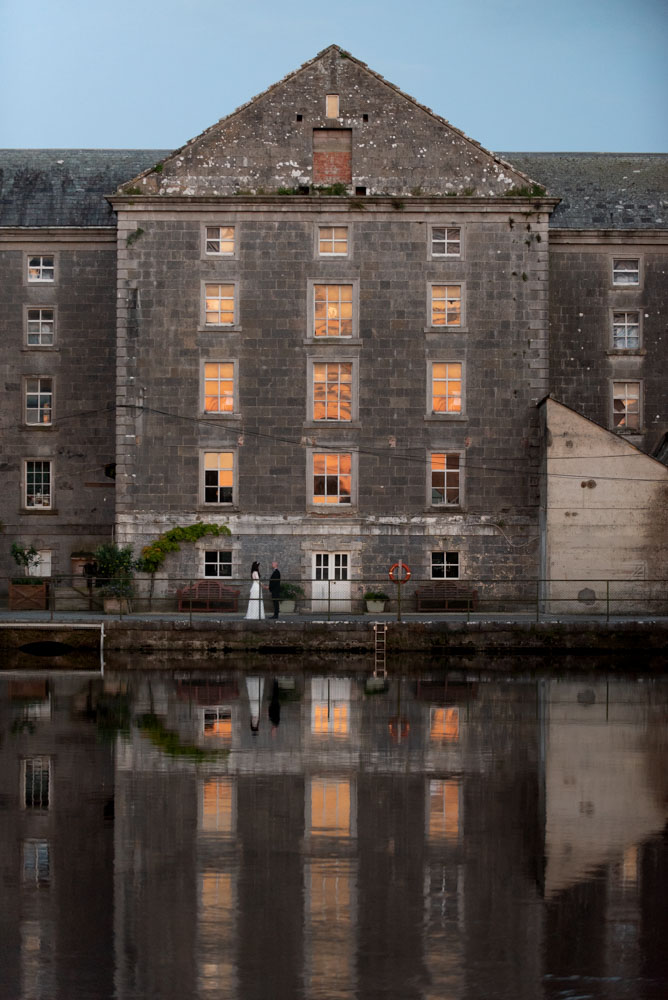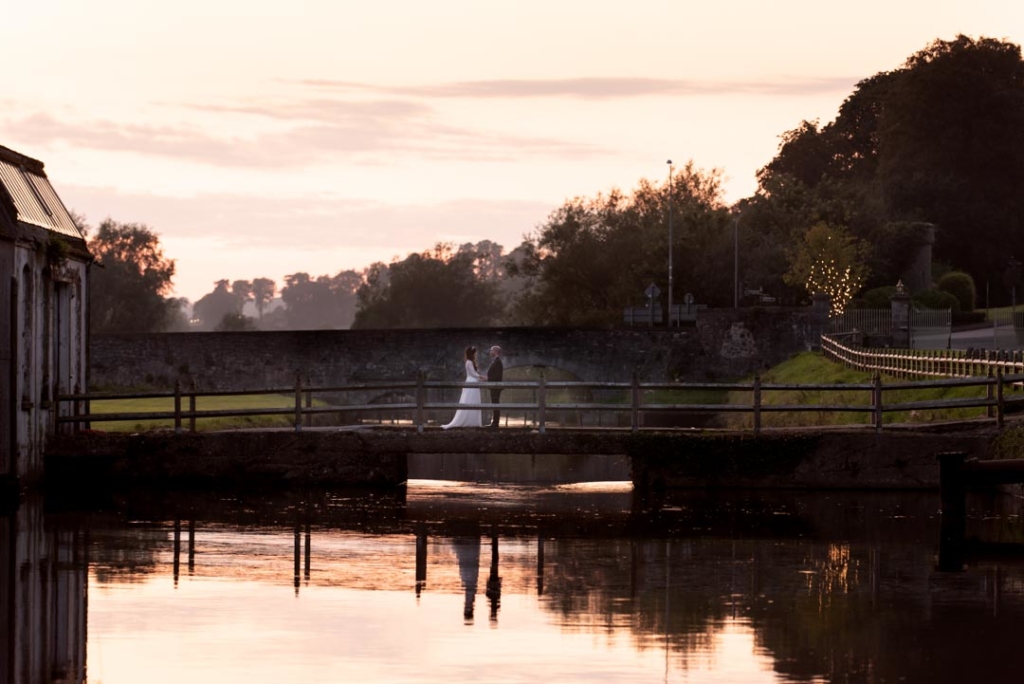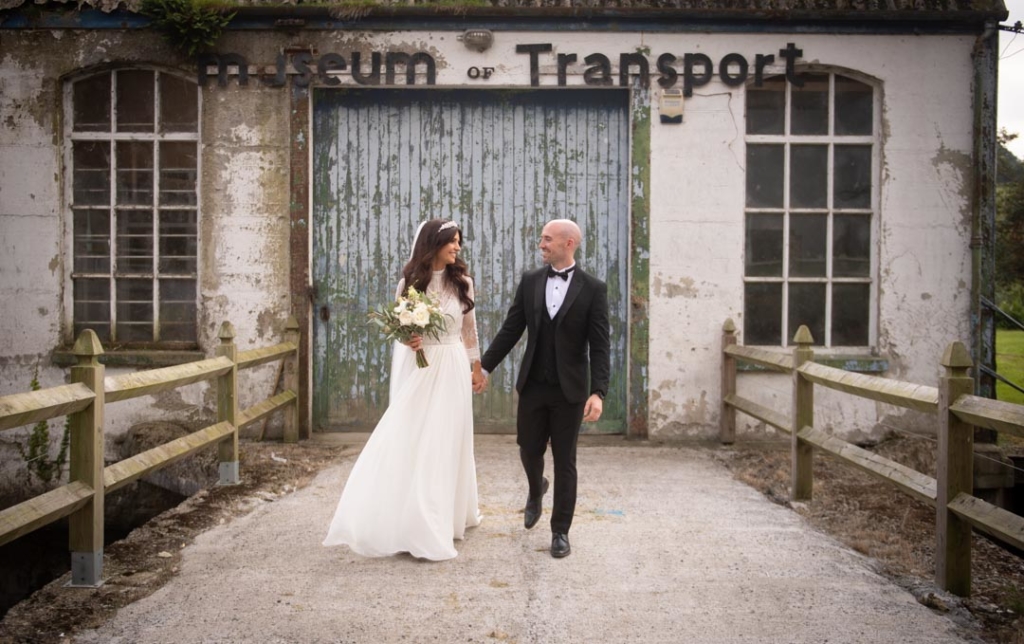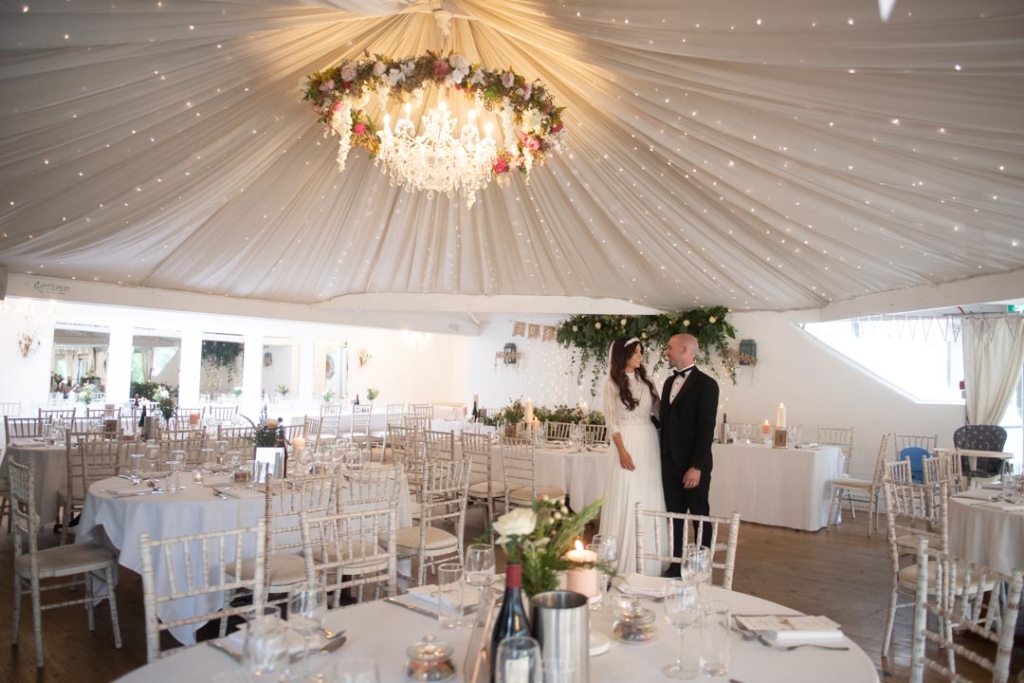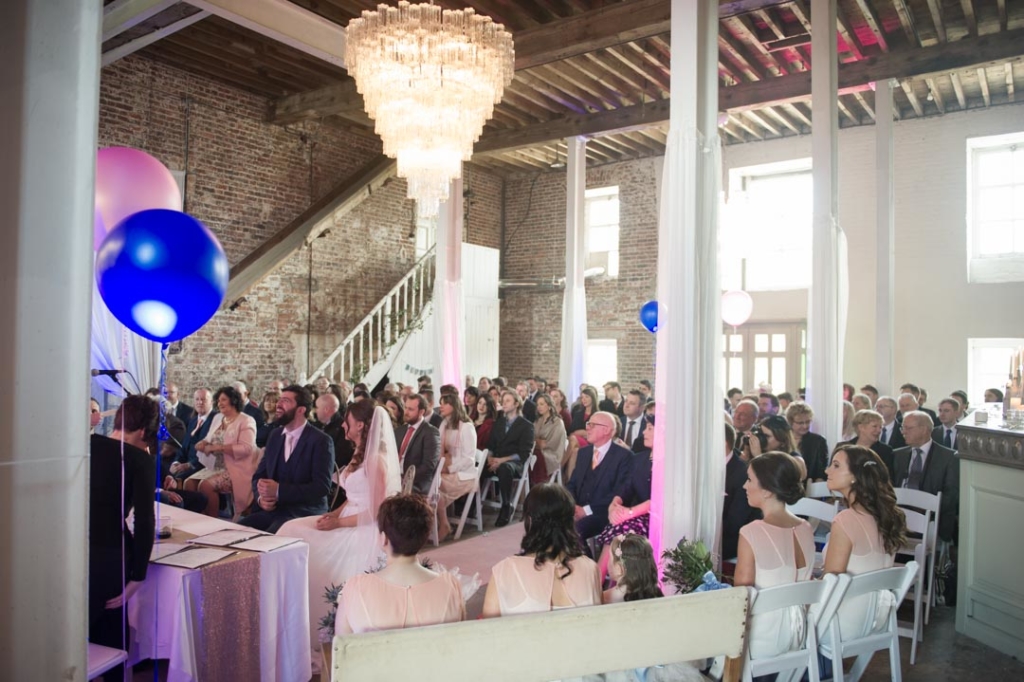 ---
The Shelbourne Hotel
The Shelbourne Hotel is located in the centre of Dublin City. The entrance hall alone is a beautiful spot for photos with the marble floors and stunning high ceilings. The Shelbourne is another one of our favourite venues to photograph and one that will no doubt impress you and your guests.
Overlooking St. Stephen's Green, The Shelbourne is perfectly positioned in the heart of Ireland's capital. The iconic Shelbourne Hotel is well known for its food, service, and style. The location beside the St. Stephen's Green is perfect for photos in the park, or perhaps a photo on Grafton Street.
---
Tinakilly House
Tinakilly House sits on 14 acres of landscaped gardens and woods. It overlooks the Irish Sea and is located in Rathnew, County Wicklow. What a beautiful venue and one that will certainly be on any list of top wedding venues in Ireland.
The reception room called The Pavilion's, has glass walls and doors which makes it feel like you are in the woods with a view of the Irish Sea and surrounded by trees that are hundreds of years old. One unique thing we love about Tinakilly is that you can have your your first dance in the woods.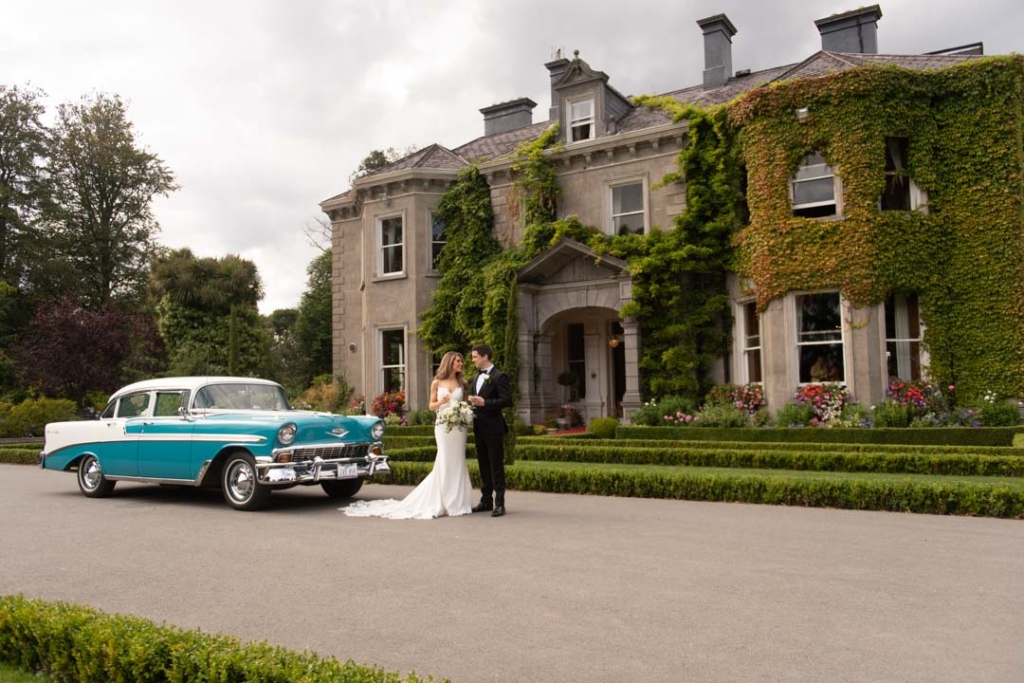 Under a canopy of trees at Tinakilly House, you and your guests can have your drinks reception on the grounds outside the house which makes it a beautiful venue with lots of charm.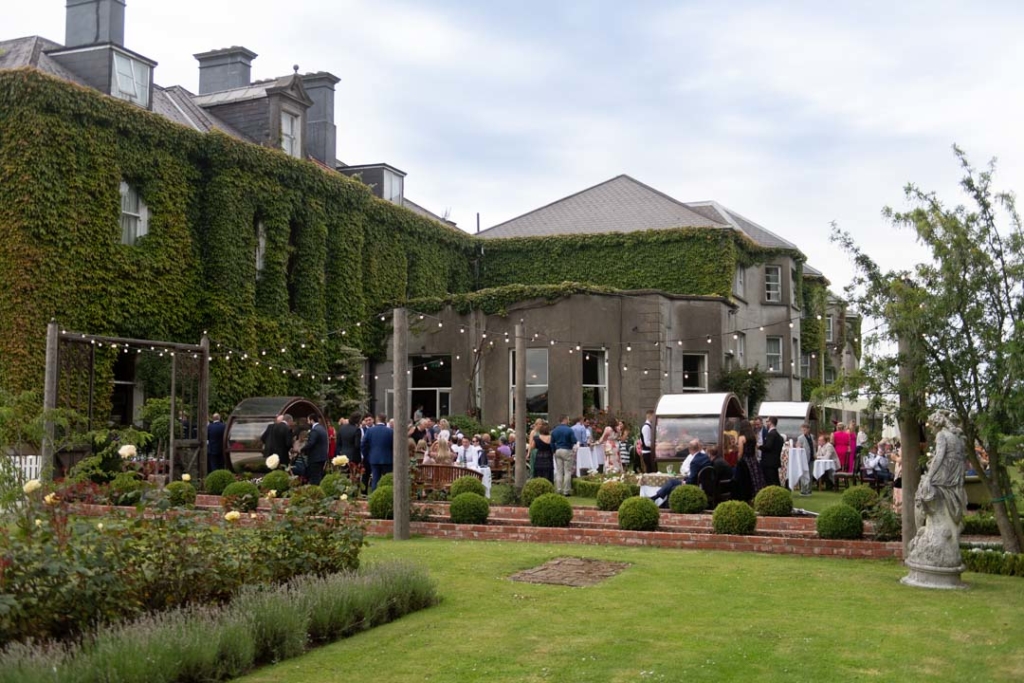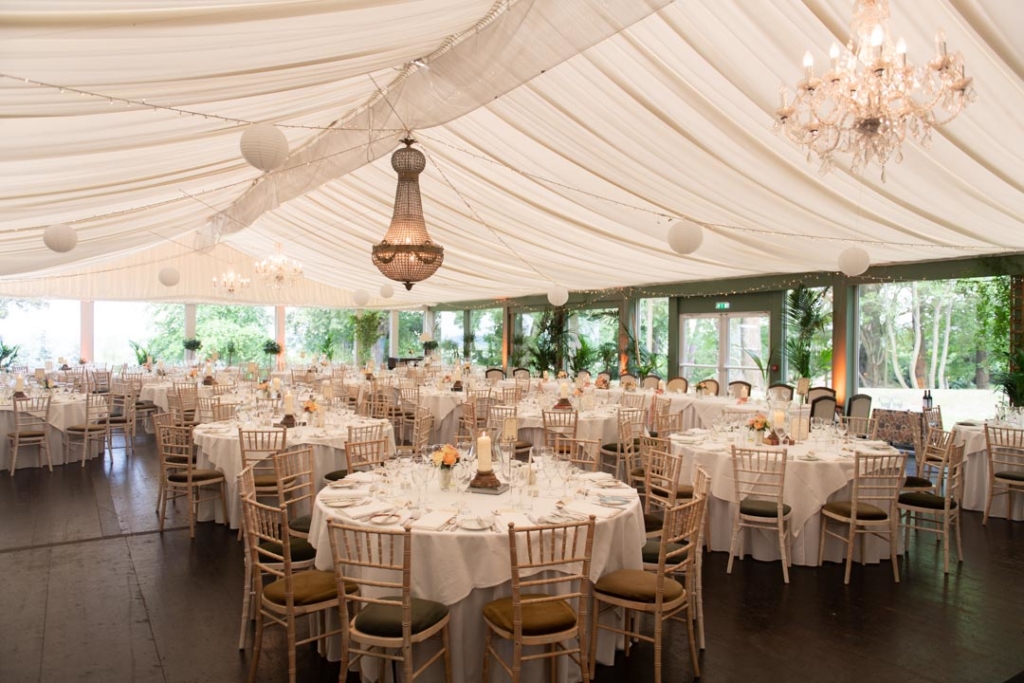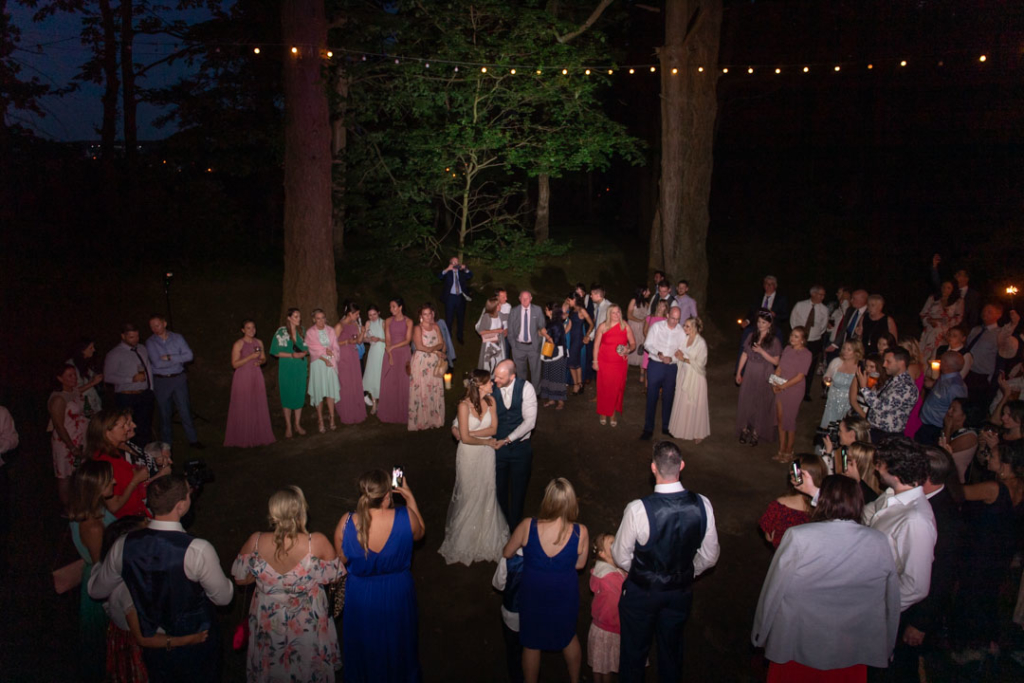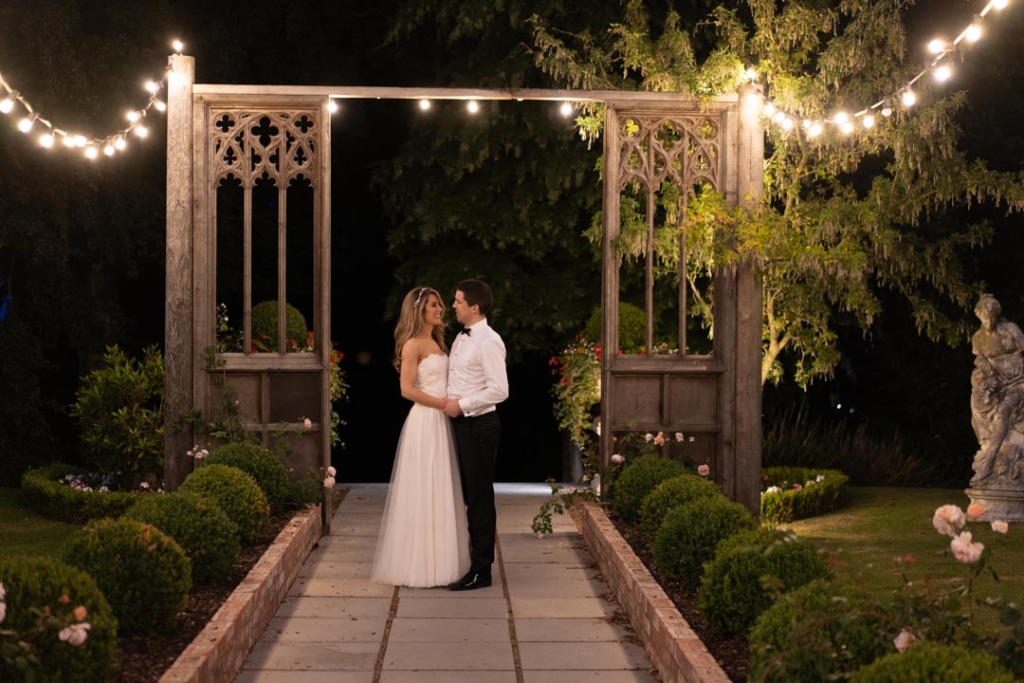 ---
Virginia Park Lodge
Virginia Park Lodge has recently been acquired by Michelin starred chef Richard Corrigan. This is a huge benefit to a wonderful venue as Richard has created the wedding menu's with his expertise. Awarded two Michelin stars, quadruple winner of the great British menu, caterer to the Queen, the Obama's and the Concorde. The food is incredible and we've sampled it ourselves.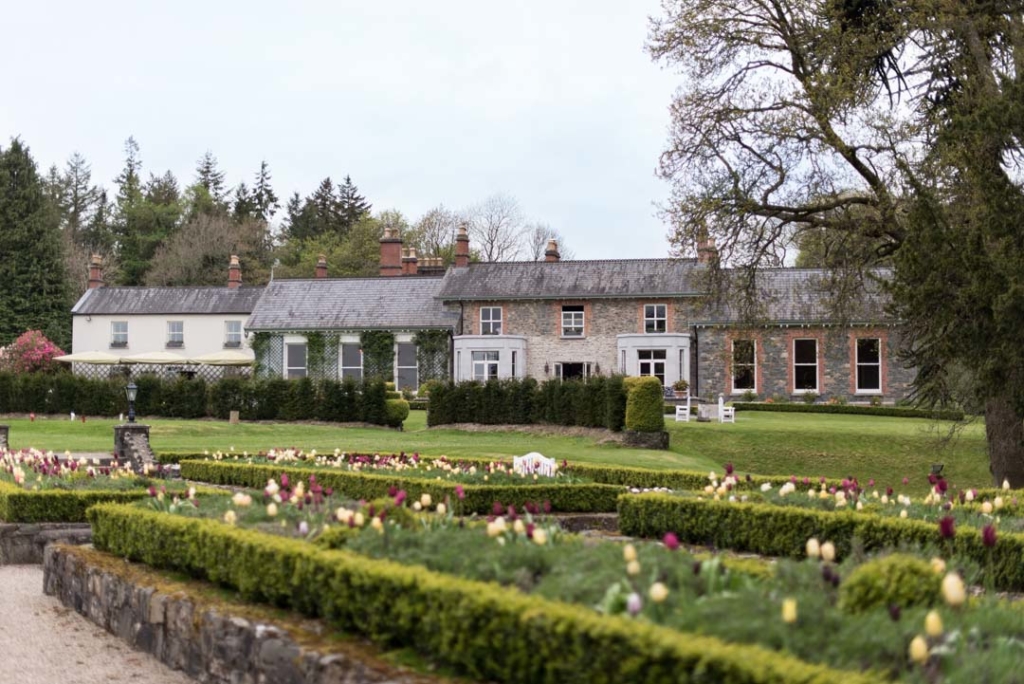 An 18th Century estate, with 100 acres of grounds with its own boathouse and lake to avail of. Lord Headfort who owned it in the early 1900's was a horticulturalist. He collected plants and trees from around the globe bringing them back to Virginia Park Lodge.
On the grounds of Virginia Park, you will find "The Pleasure Garden" which is home to its 200-300 year old Monkey Puzzles, Red Woods, Rhododendrons as well as the stunning Lime Tree Avenue. It certainly is one of our favourite wedding venues in Ireland.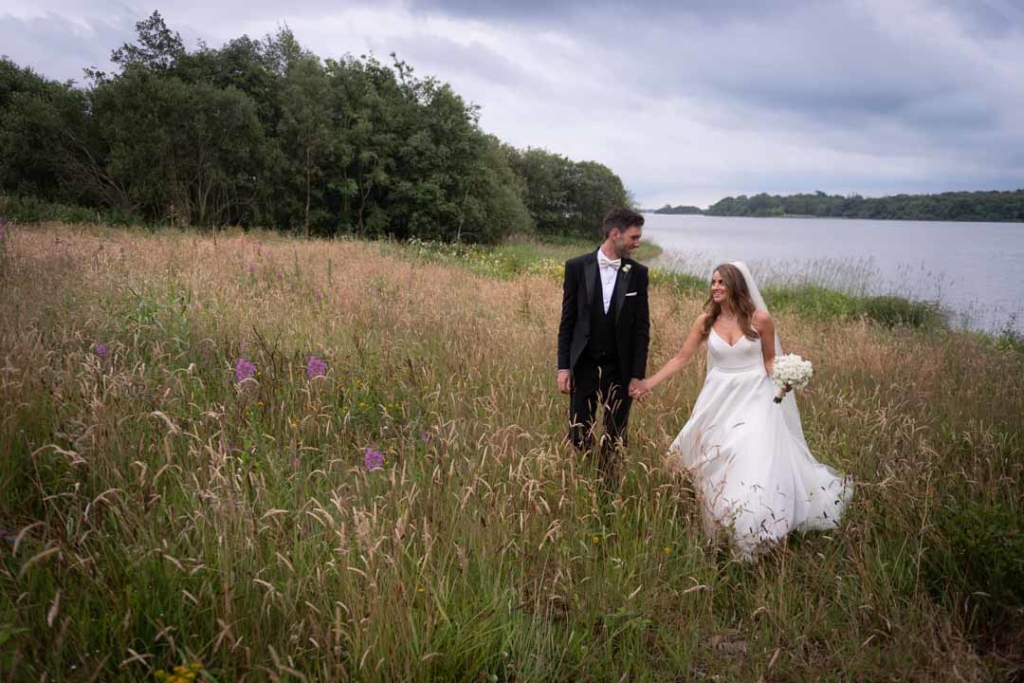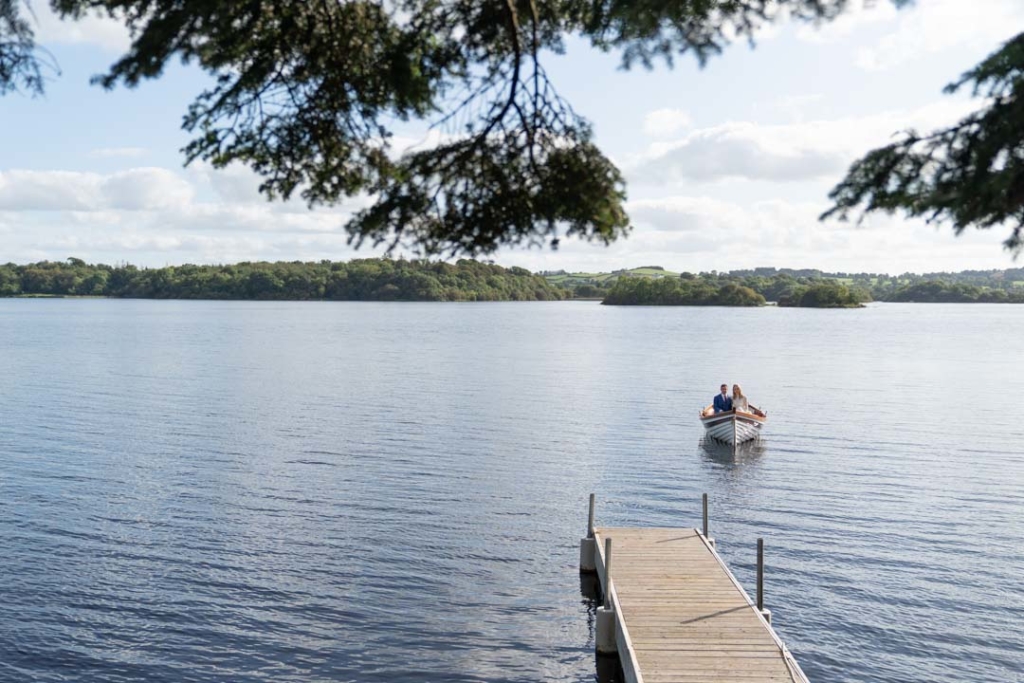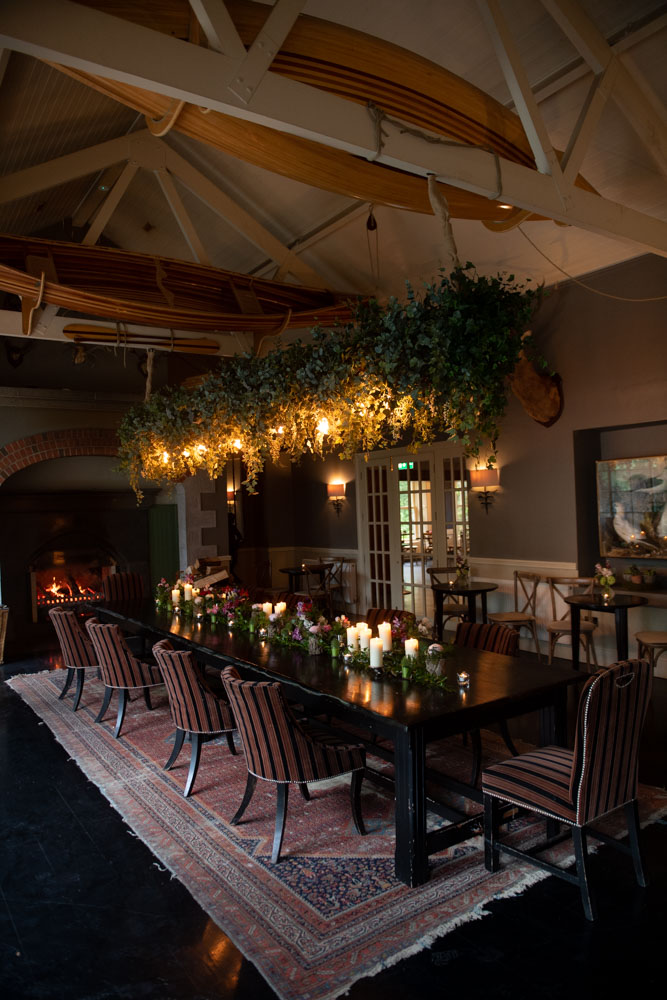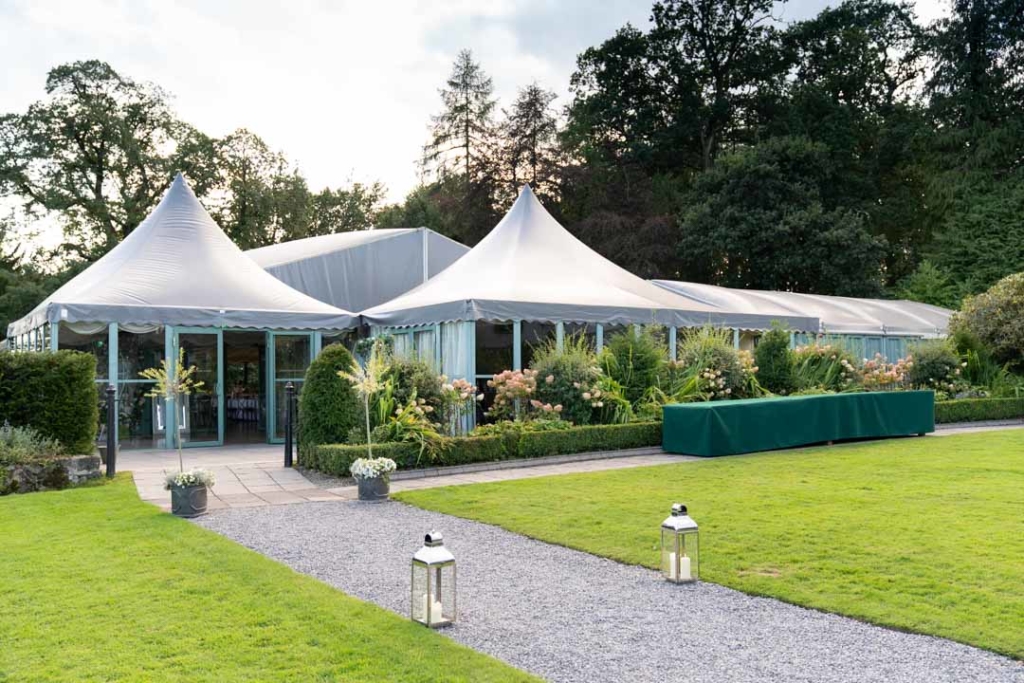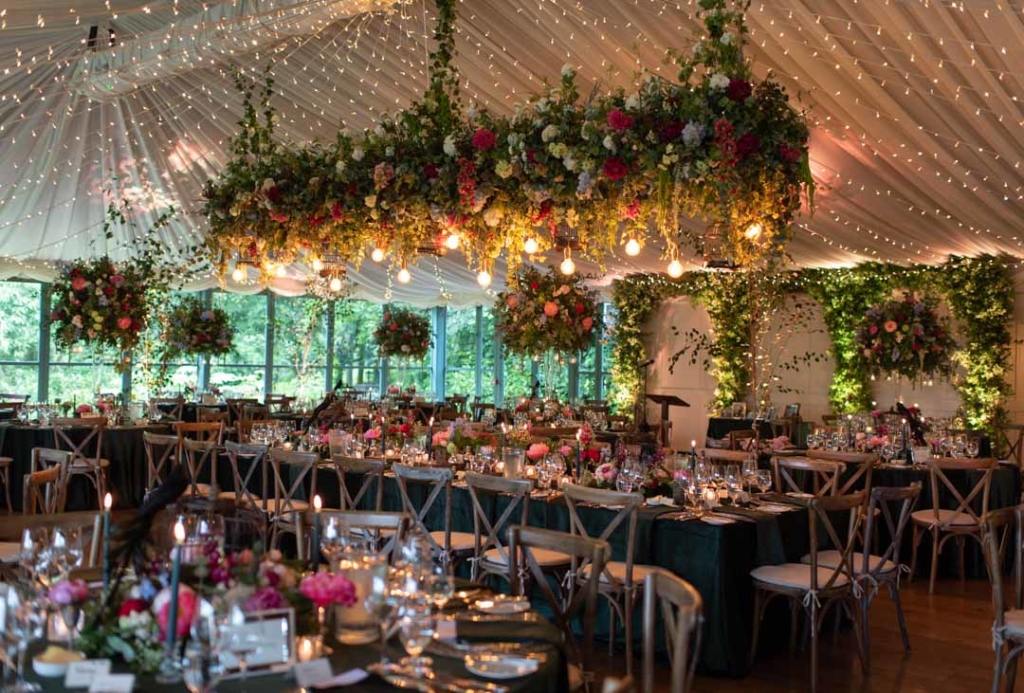 When we were asked to photograph Joeanna and Paul's wedding at Virginia Park Lodge we knew that the flowers were going to be outstanding. You can view more photos from their wedding.
---
We hope that you have enjoyed our list of the Top wedding venues in Ireland.
If you are looking for a photographer for your wedding we would love to chat, contact us.
---