The Cabra Castle wedding of Roisin and Liam was a wedding to remember. From the stunning wedding dress that sparkled in the light, the room decor that had every detail. This wedding was a delight to capture and Roisin and Liam are two of the nicest people you could meet. I'll let Roisin take it from here in her own words of how her magical Cabra Castle wedding all came about.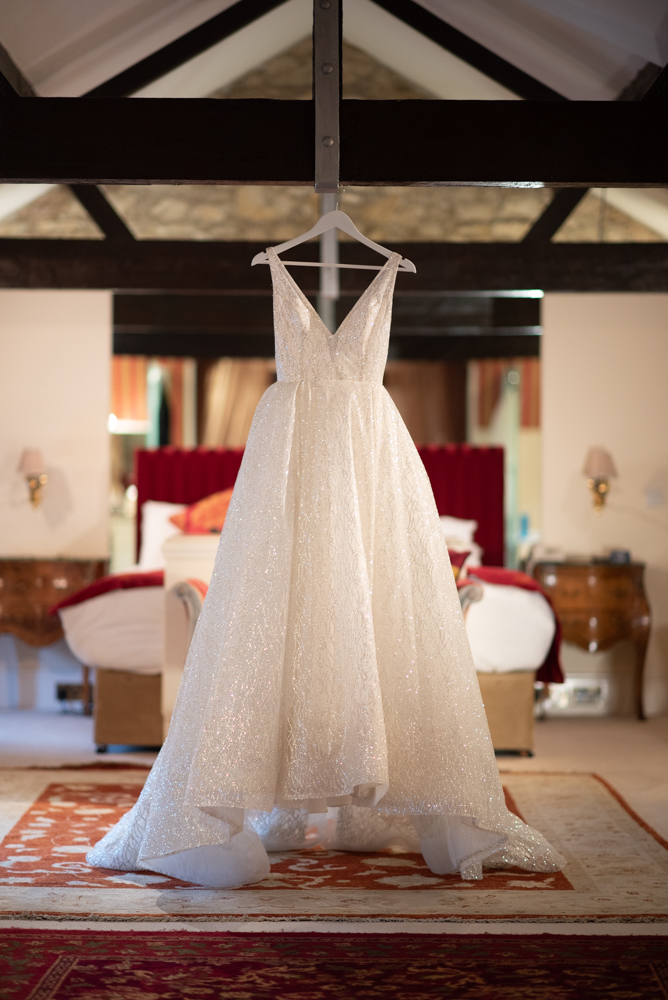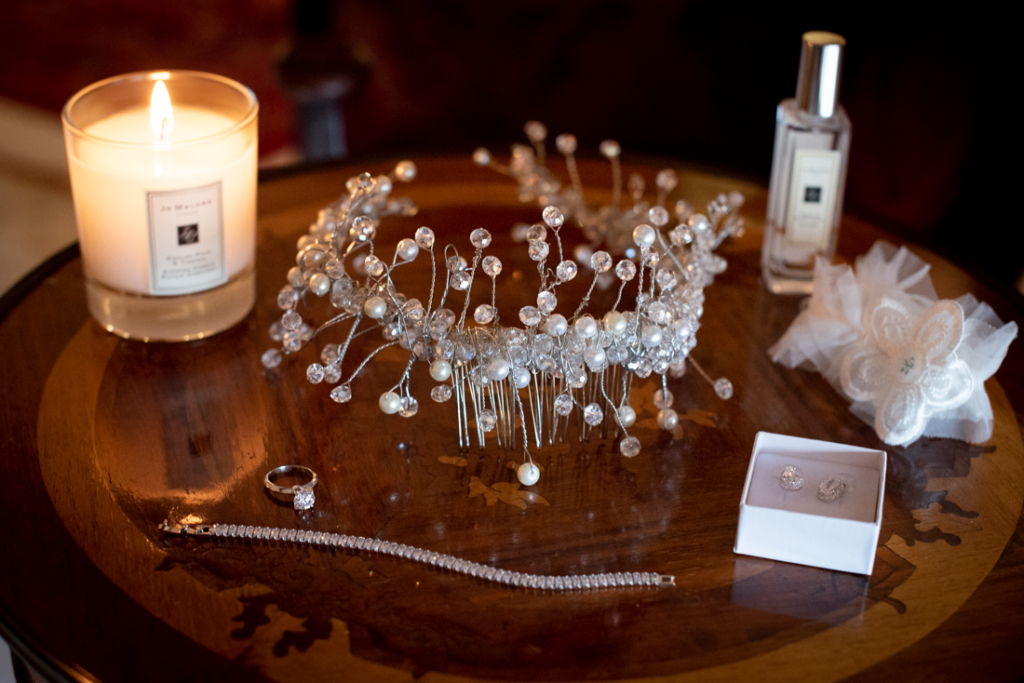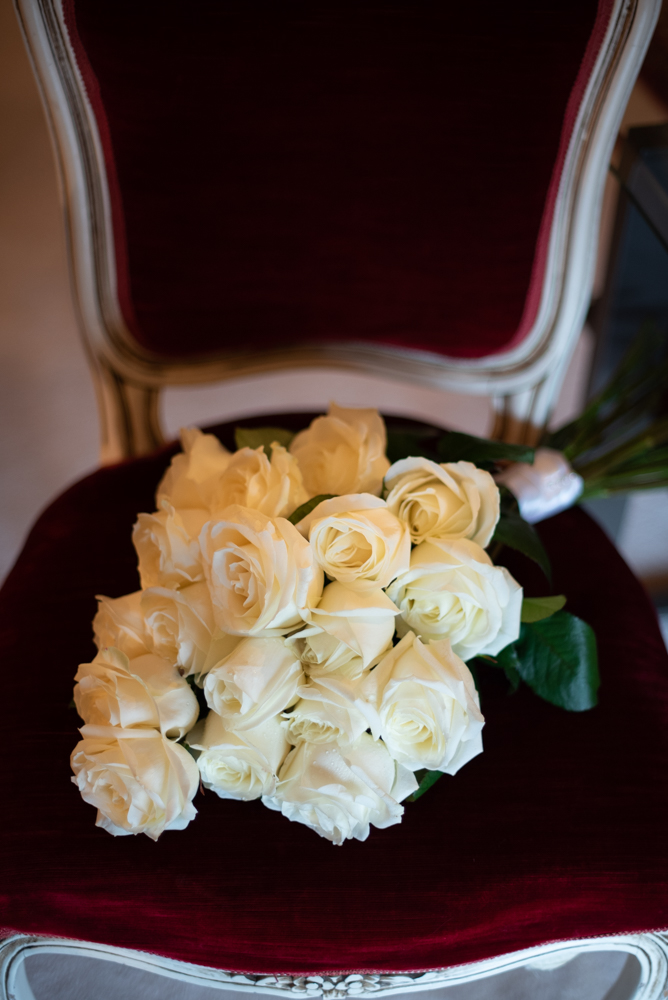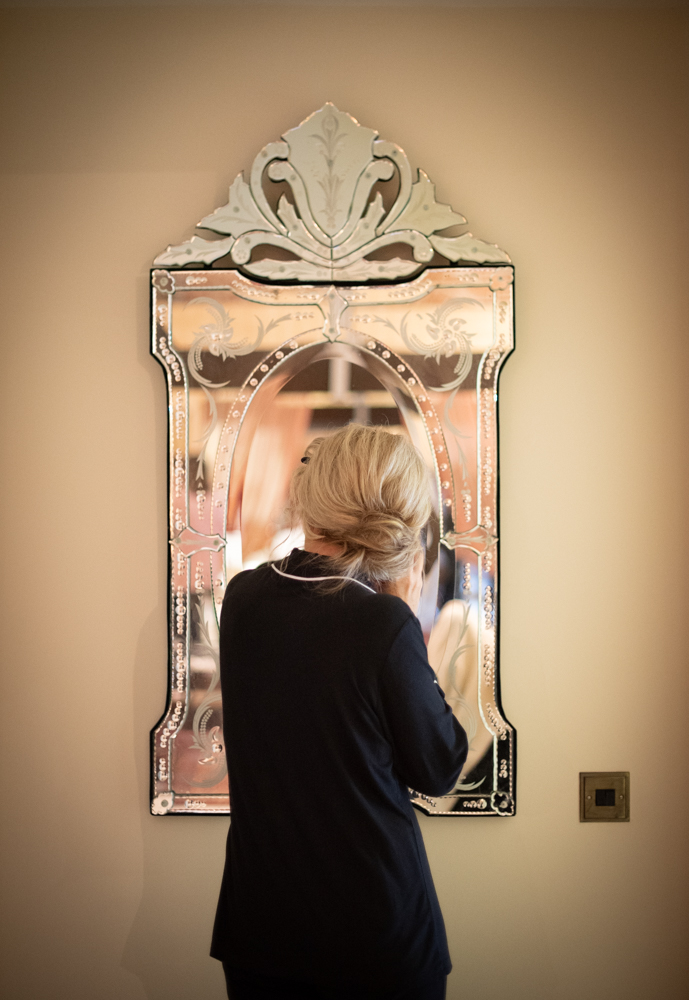 The proposal…
We got engaged in Prague at Christmas time, we were on our way home from Doha and stopped off in Prague for a few days.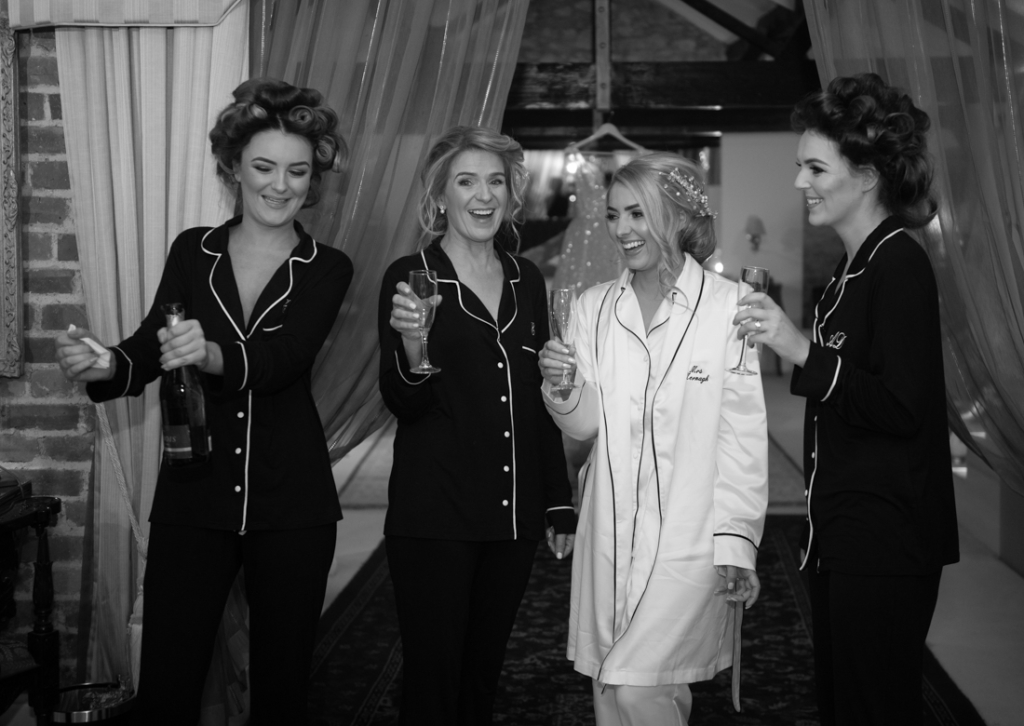 The Planning…
We live in Doha so it was difficult to plan our Cabra Castle wedding from abroad. I used Instagram for all of my ideas and tortured my mummy and sisters. Luckily we are both teachers and get lots of holidays throughout the year so in the year leading up to it we travelled home a lot to get lots sorted.
The fact that we had limited time at home gave us a push to get things done. Steven from Frog Prince helped so much, I had him tortured! He was fantastic and had so many amazing ideas.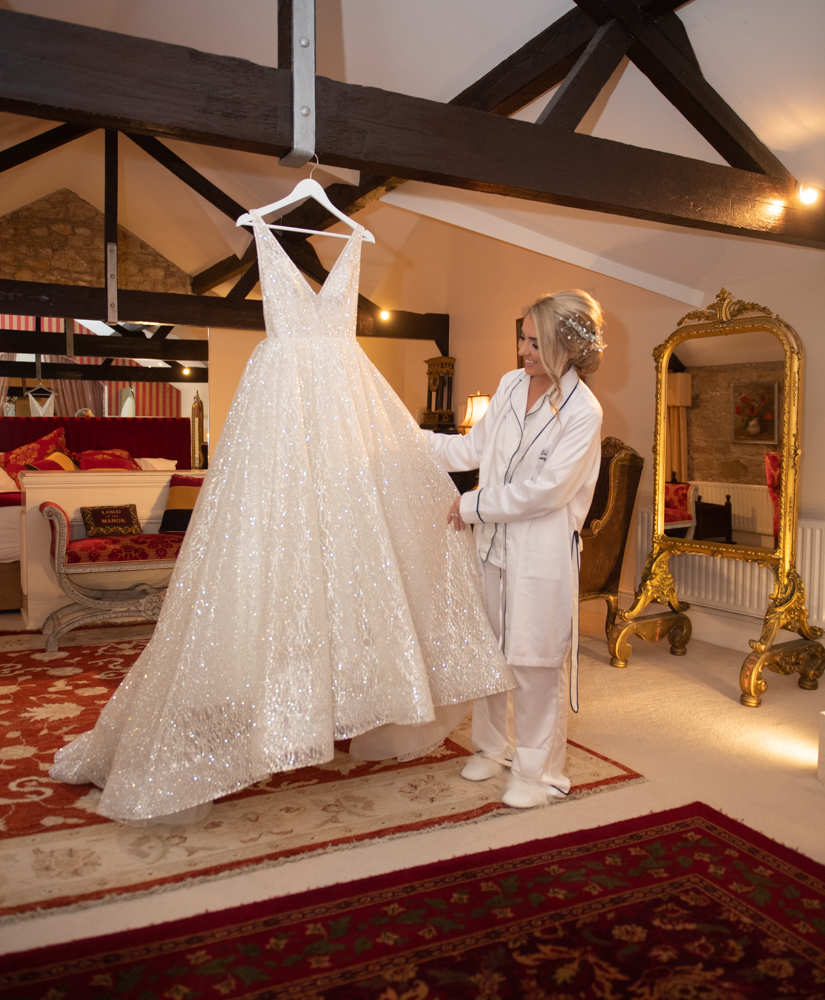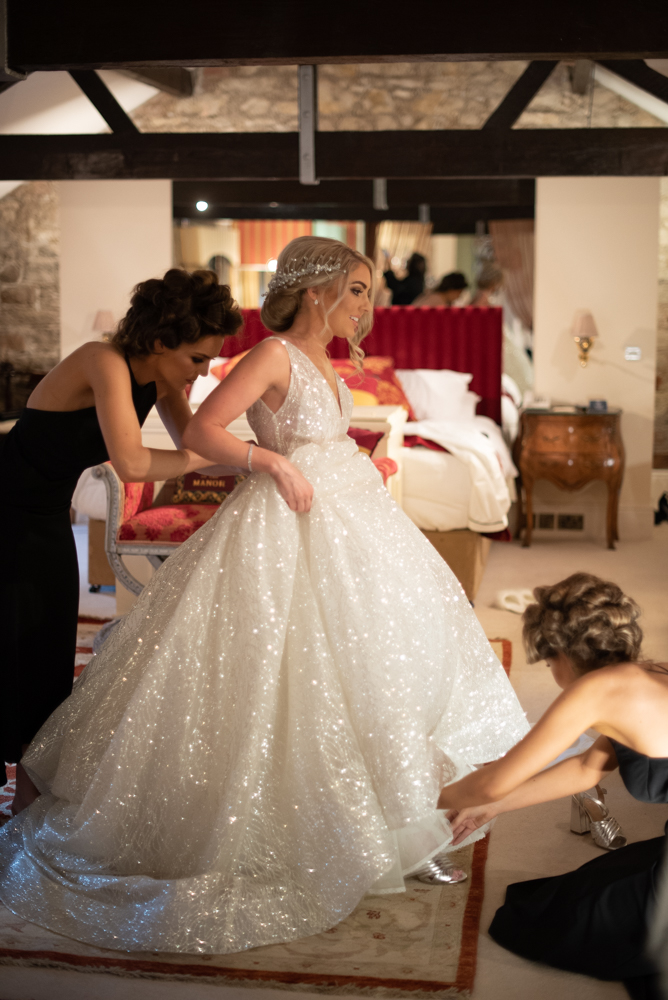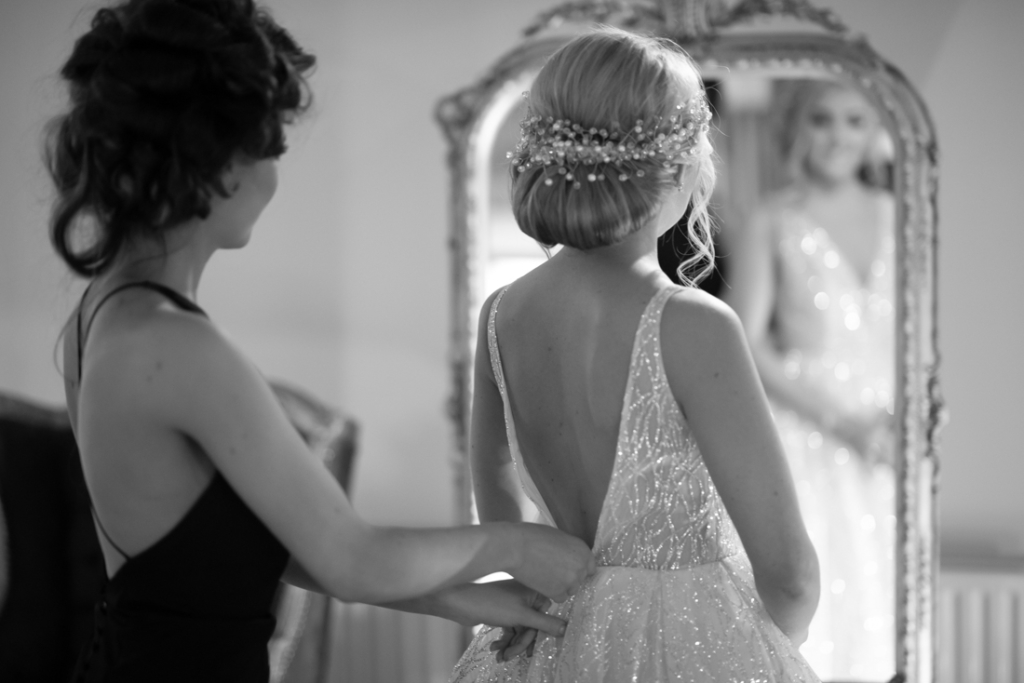 My dress…
Looking back at our wedding day there are quite a few things I would change… but the one thing I would never change is the dress. Oh my god, it was my absolute dream dress. I had went around quite a few shops up home and tried on lots of styles but then I spotted 'the one' online and looked on the website to see if any local shops stocked that brand.
That's when I found the amazing Patricia at Padanee Bridal in Carrick on Shannon. Trish was amazing, we spent about 4 hours in her shop, even though I had decided on THE DRESS about 5 mins after wearing it. She treated me and my mummy to dinner after which was such a lovely gesture.
It was named 'The Cinderella Dress' by Lazaro and it sparkled from head to toe and I thought it would be absolutely perfect for our Christmas Cabra Castle wedding. My mummy and sisters fell in love with it too.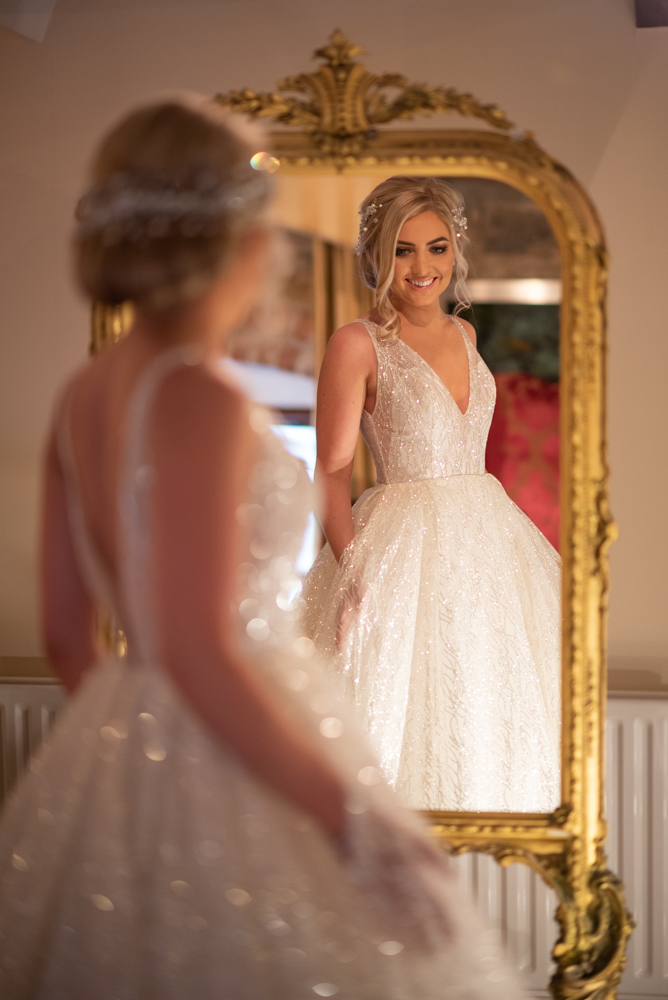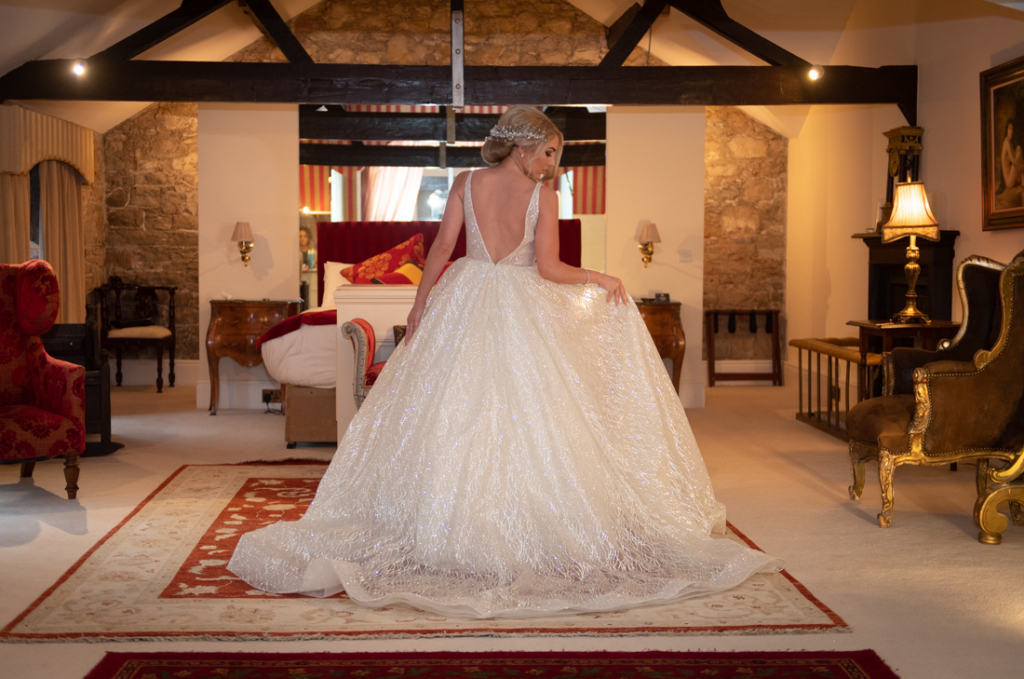 Hair and make up…
My make-up artist was one of the first people I booked!! And I was so shocked she was even available. I had been following Michelle Regazzoli-Stone on Instagram for years and love her make up looks, plus she came across as someone who was good craic and very down-to-earth and when I met her she was exactly that. She was amazing on the day, we were all so happy with our make-up and it lasted all day.
Because I have lived away from home for so long I had no idea who to book for my hair so I asked Michelle and she recommended Jane Walsh from Red Velvet, who also was fabulous on the day. She was the best craic that morning and made us all feel so relaxed. She also stayed that evening to take my hair down for me and put up some of my friends hairs who had just flown into Ireland for our wedding. I love that I had two different hair styles for the day!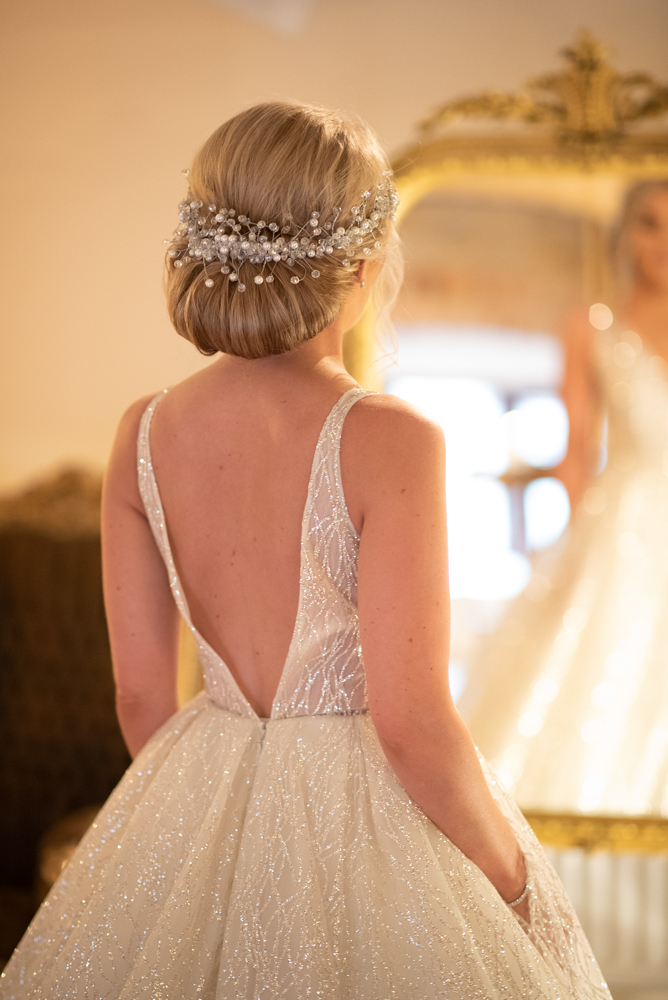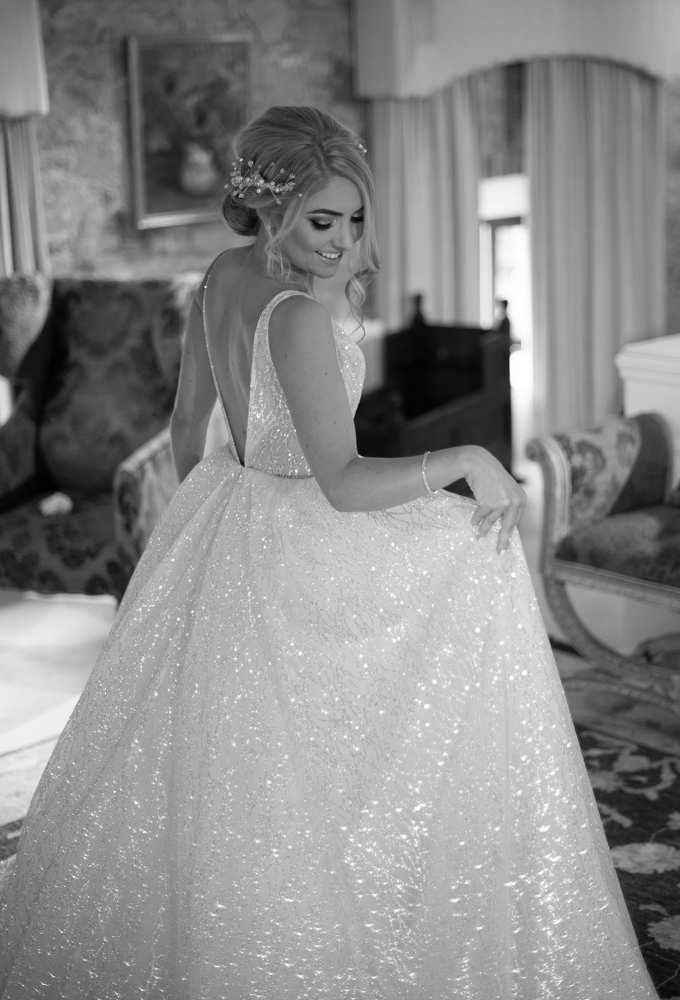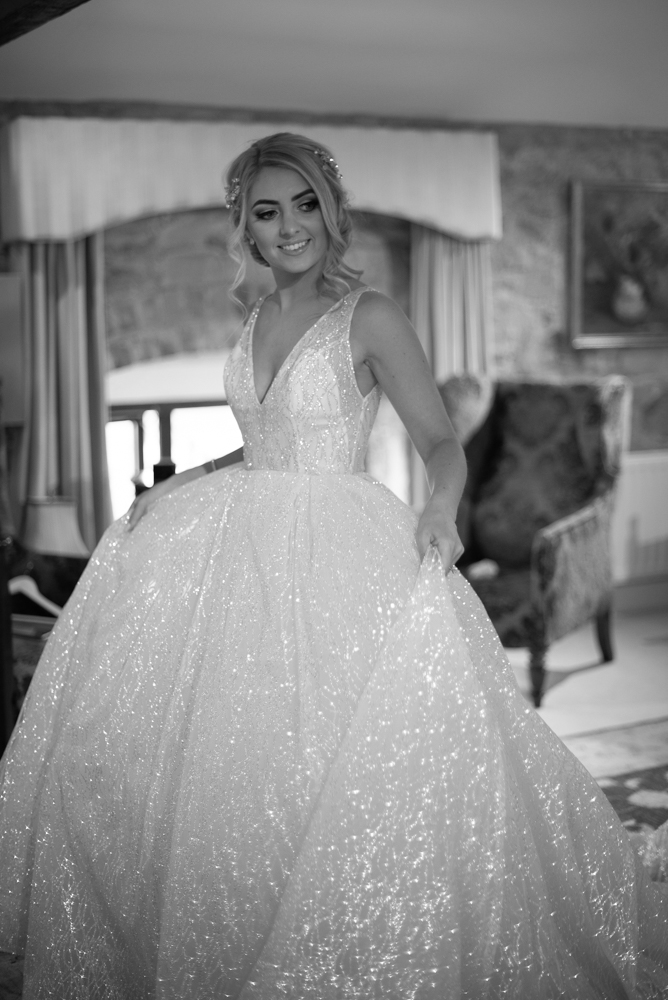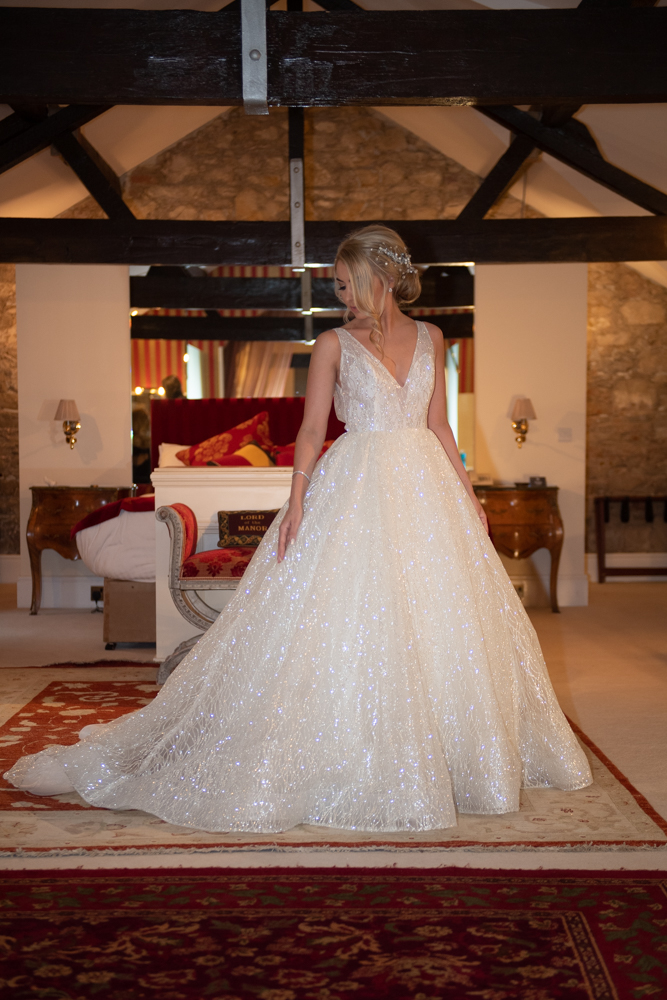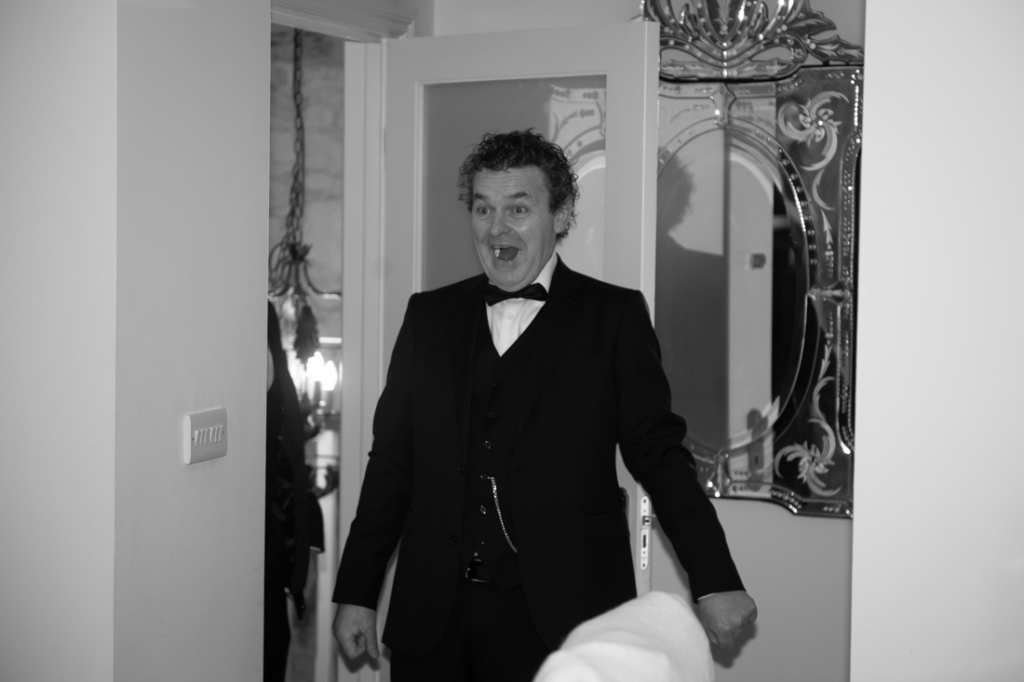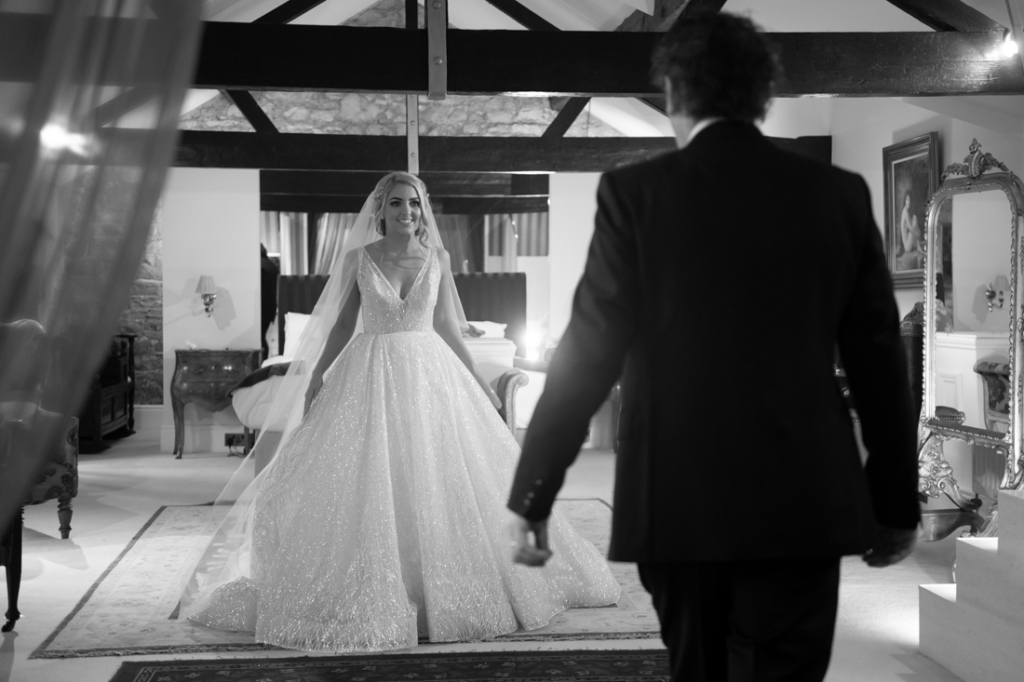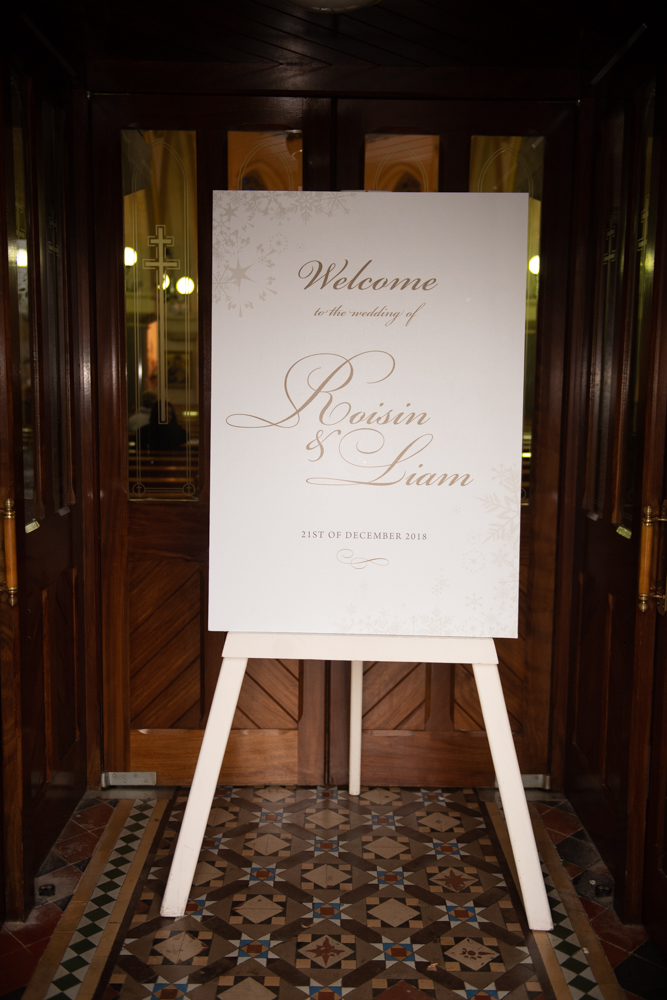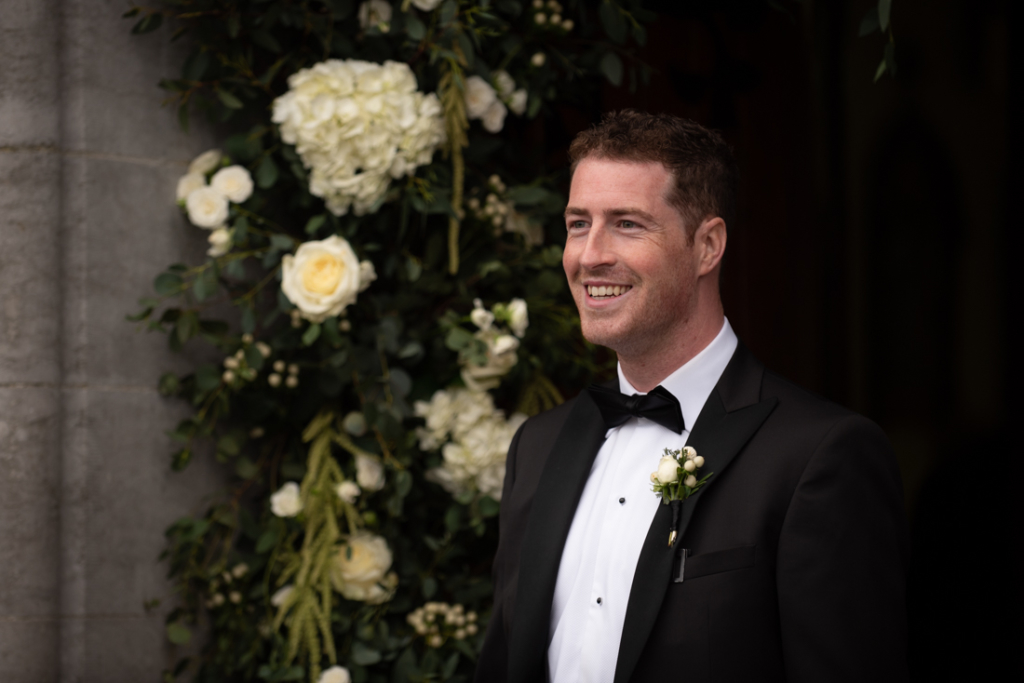 His suit…
We shopped around a little at home and then we were recommended Louis Copelands in Dublin, which was a fantastic choice. The men working there know their stuff and they were so nice to chat to, even if they did give me awful stick about Tyrone, who they had just beaten in the final… They also kitted Liam out with white braces for the evening do, which we both loved and it was nice for him to have a little change for the evening do.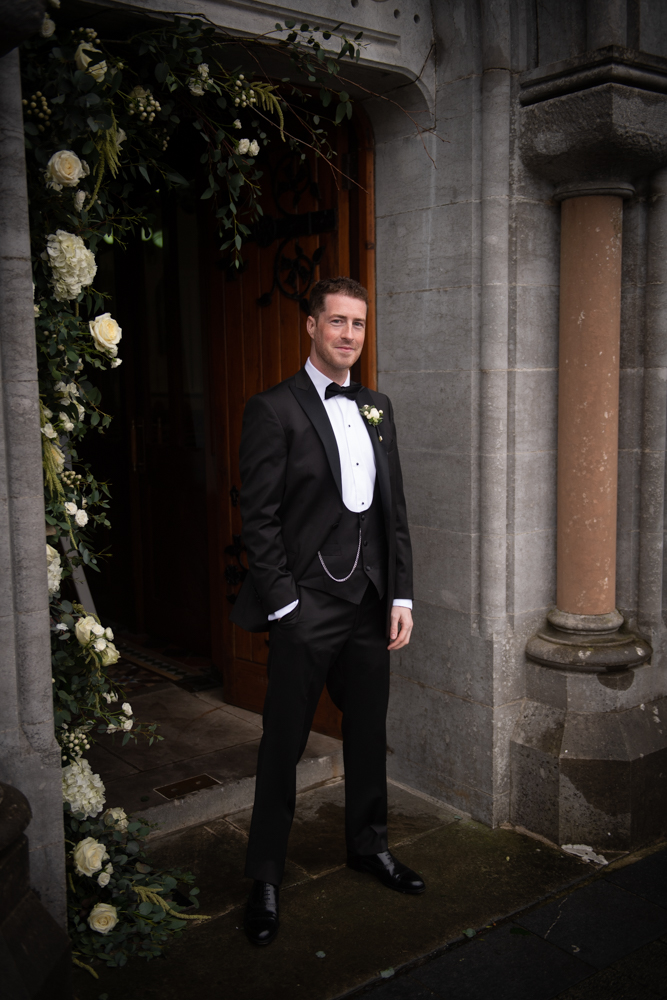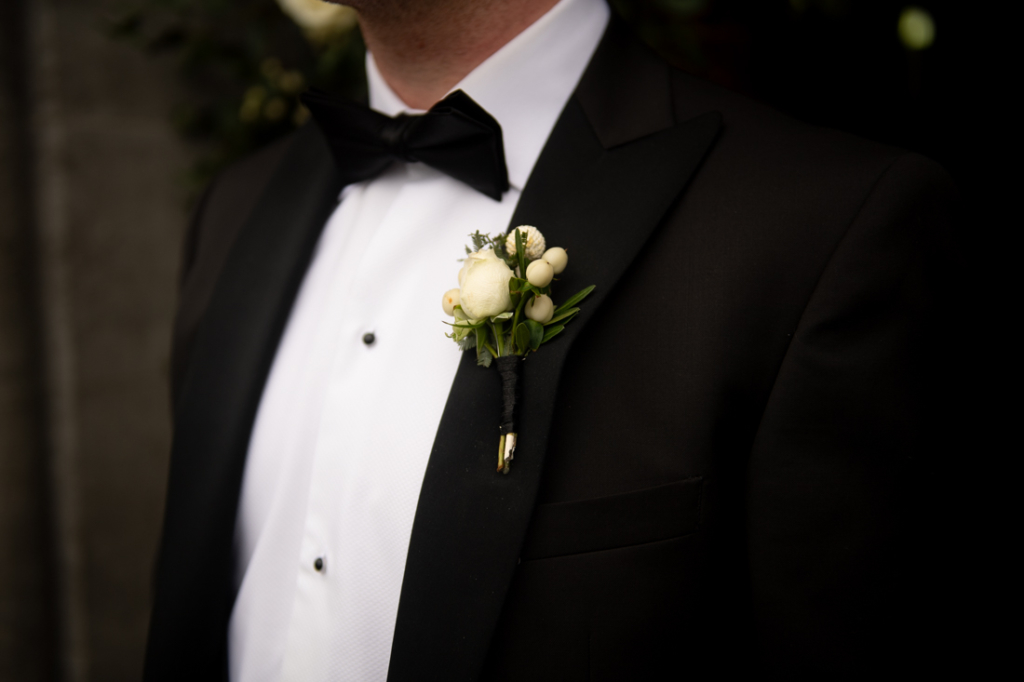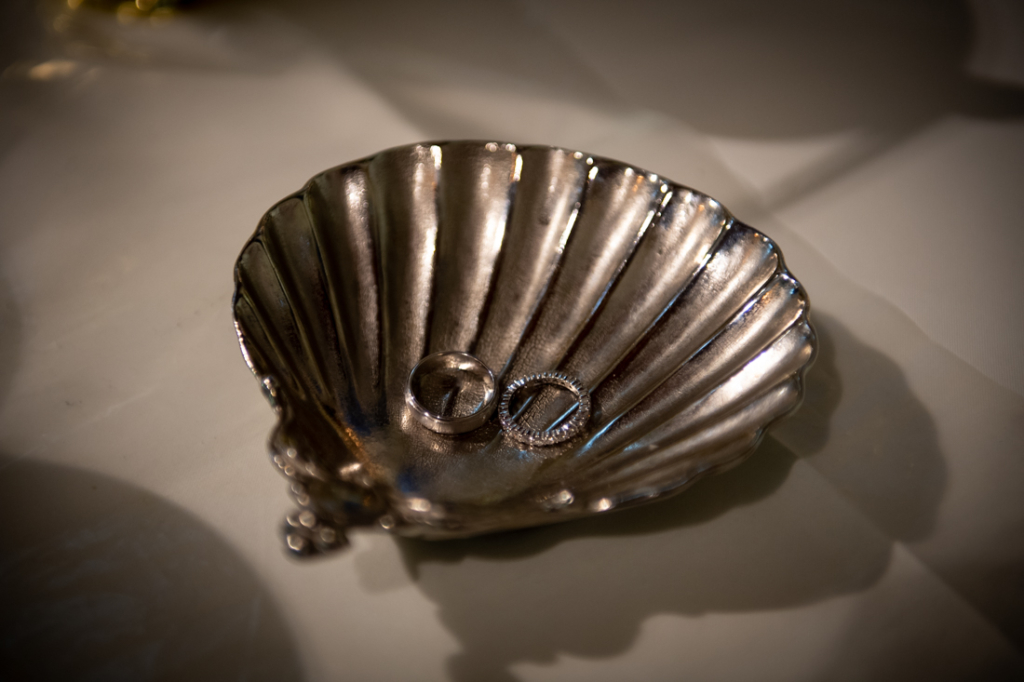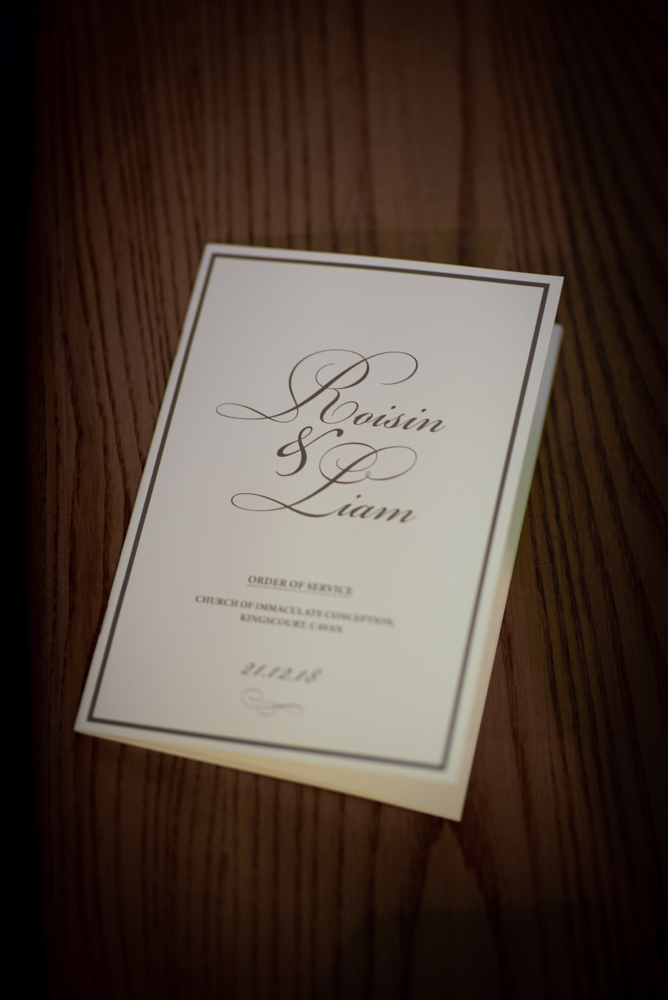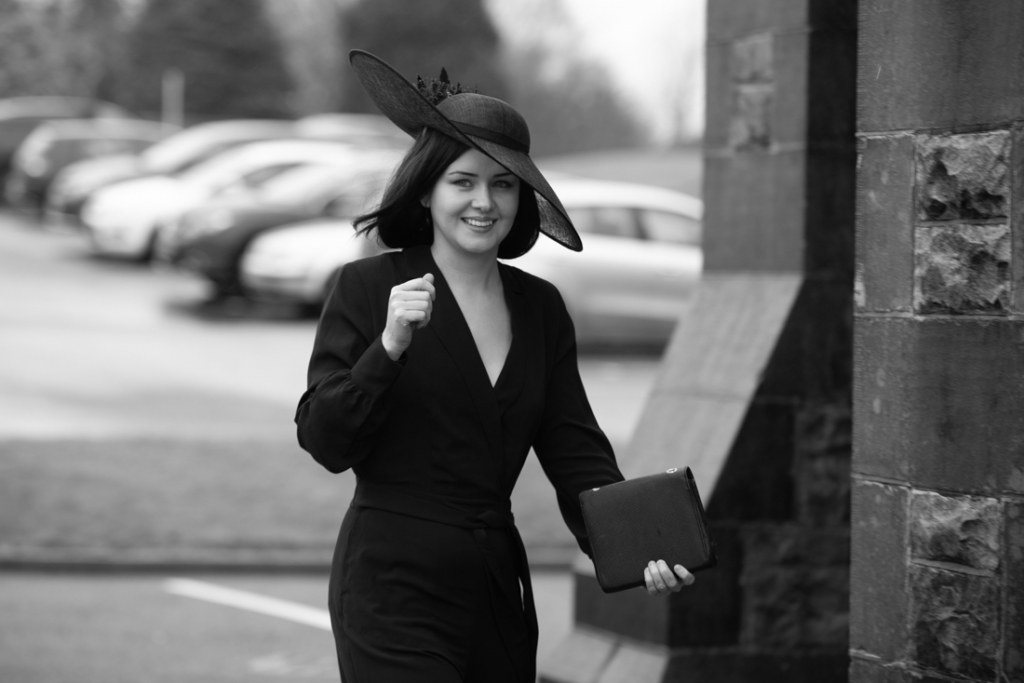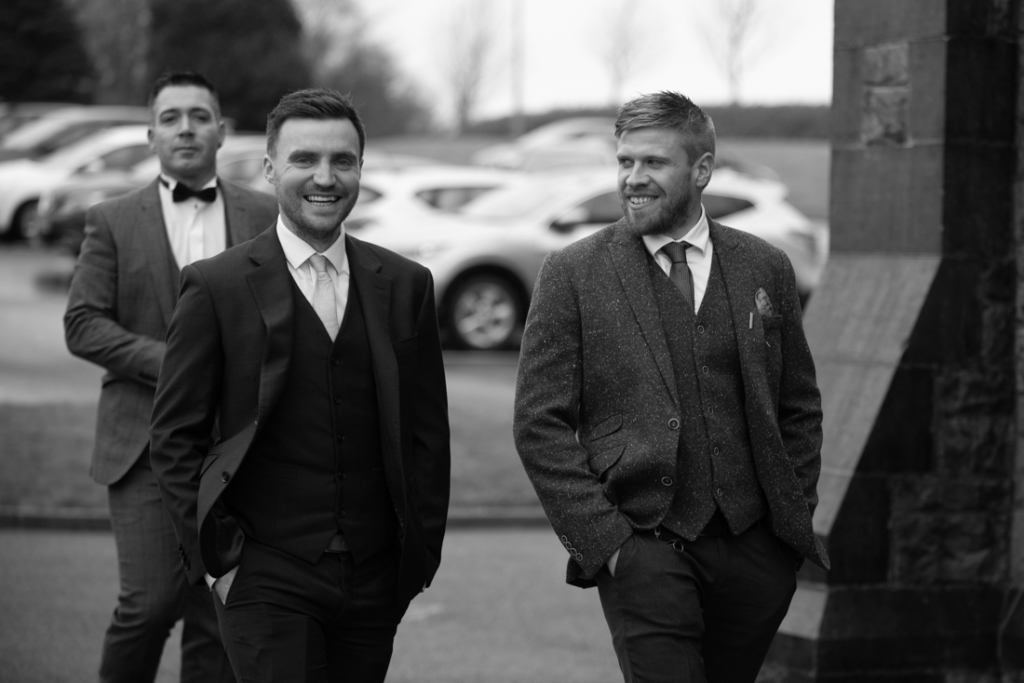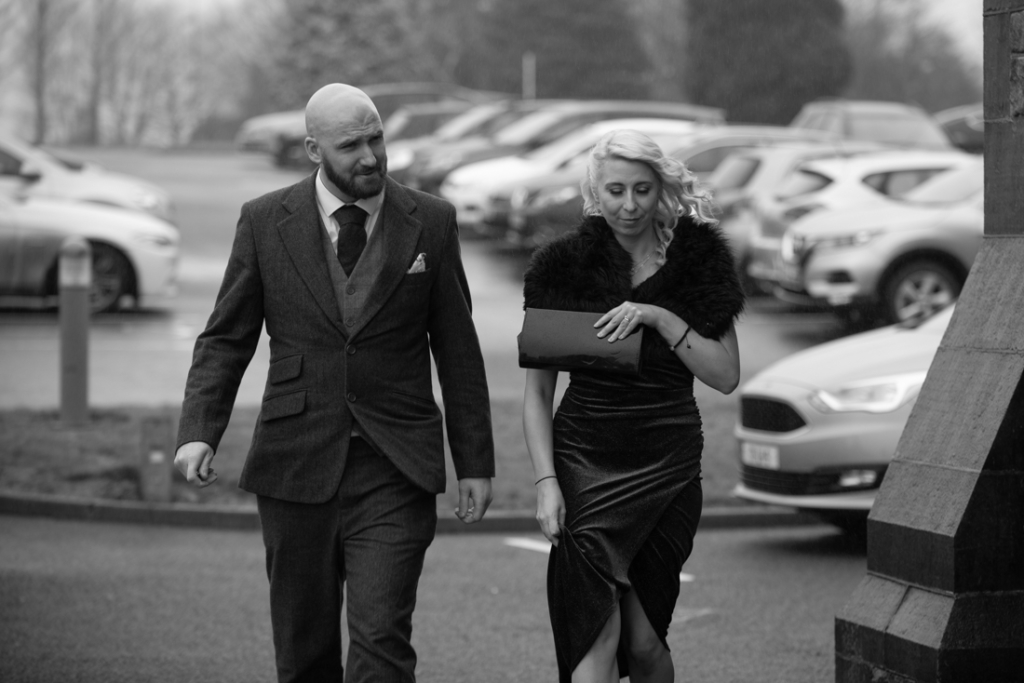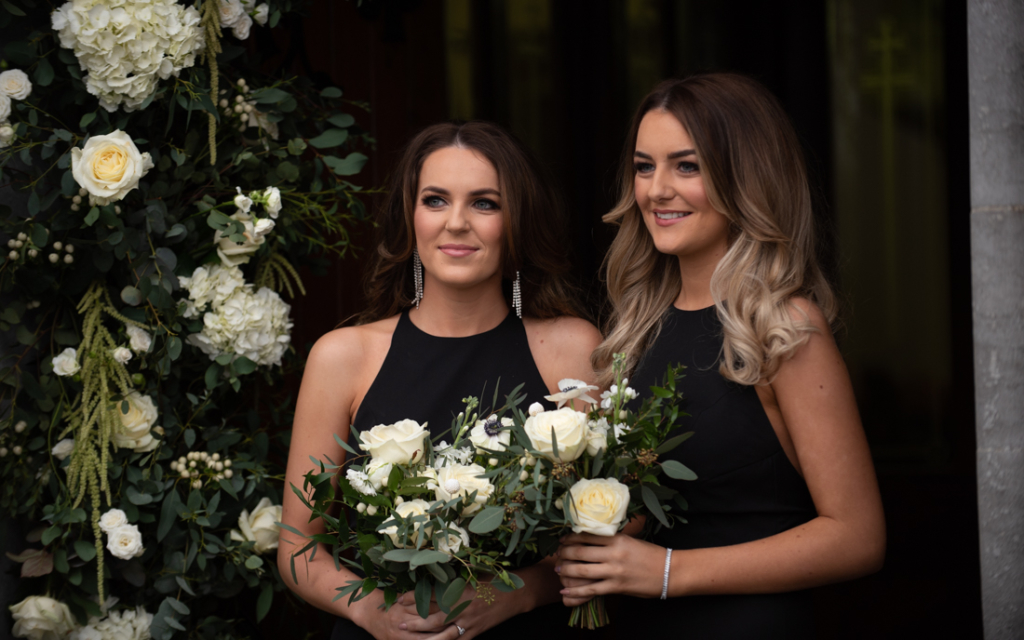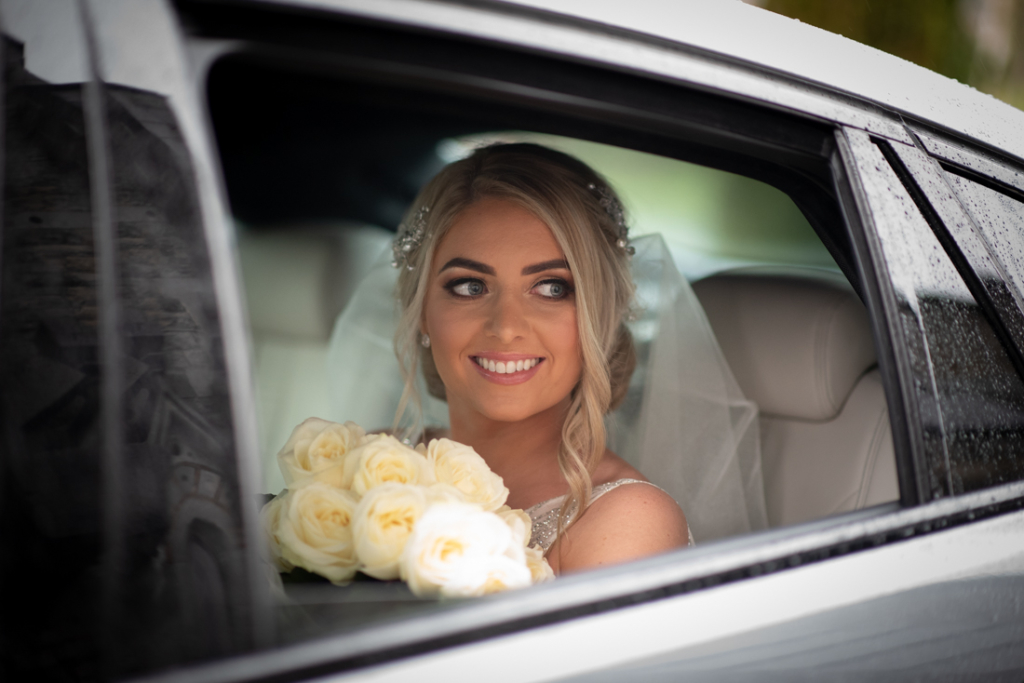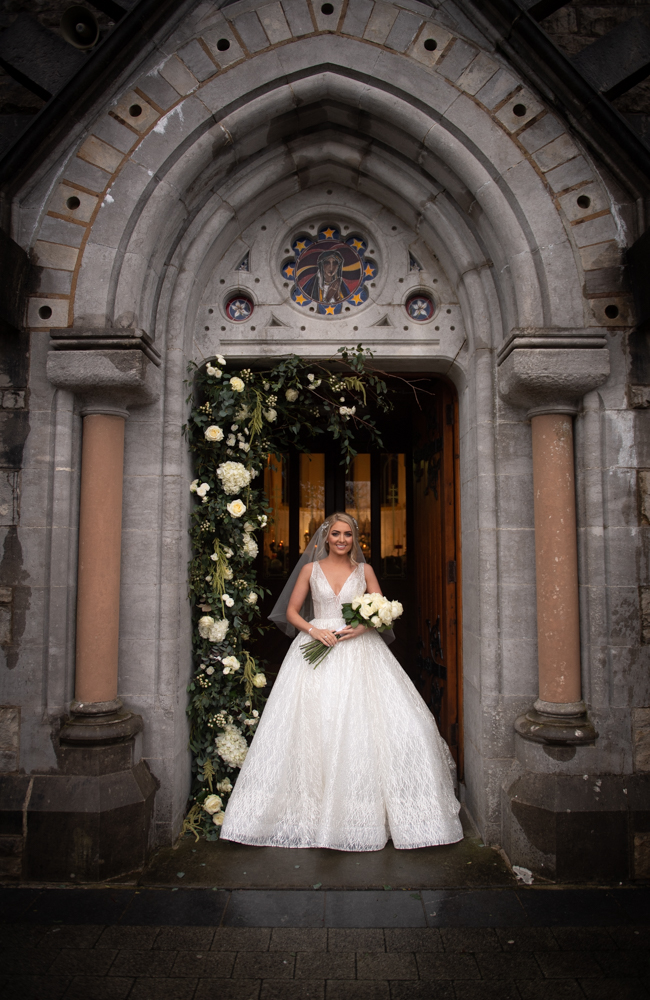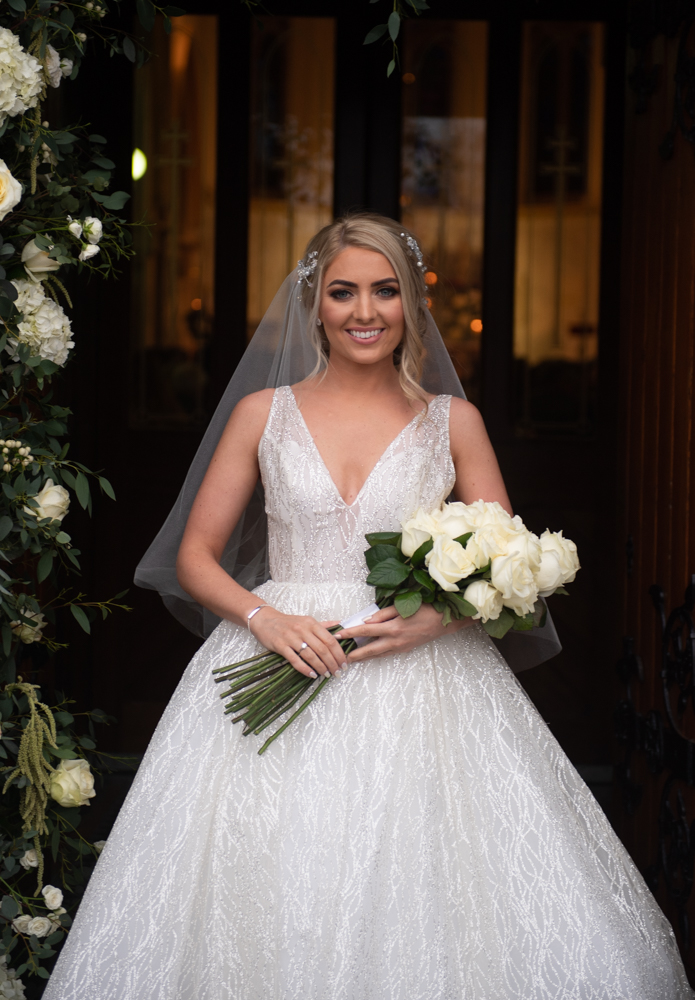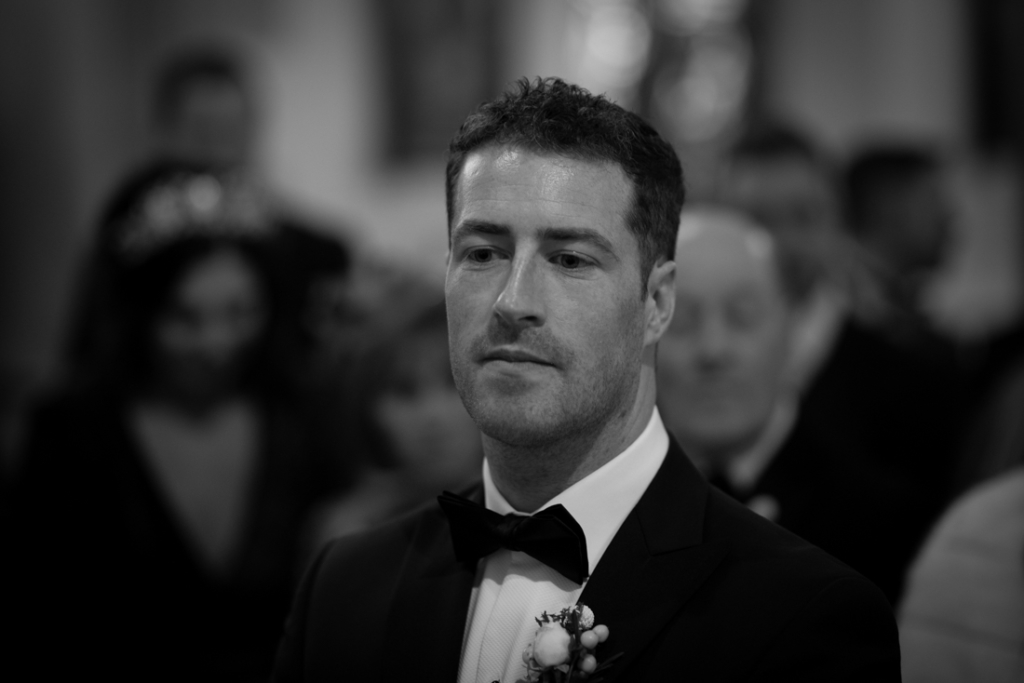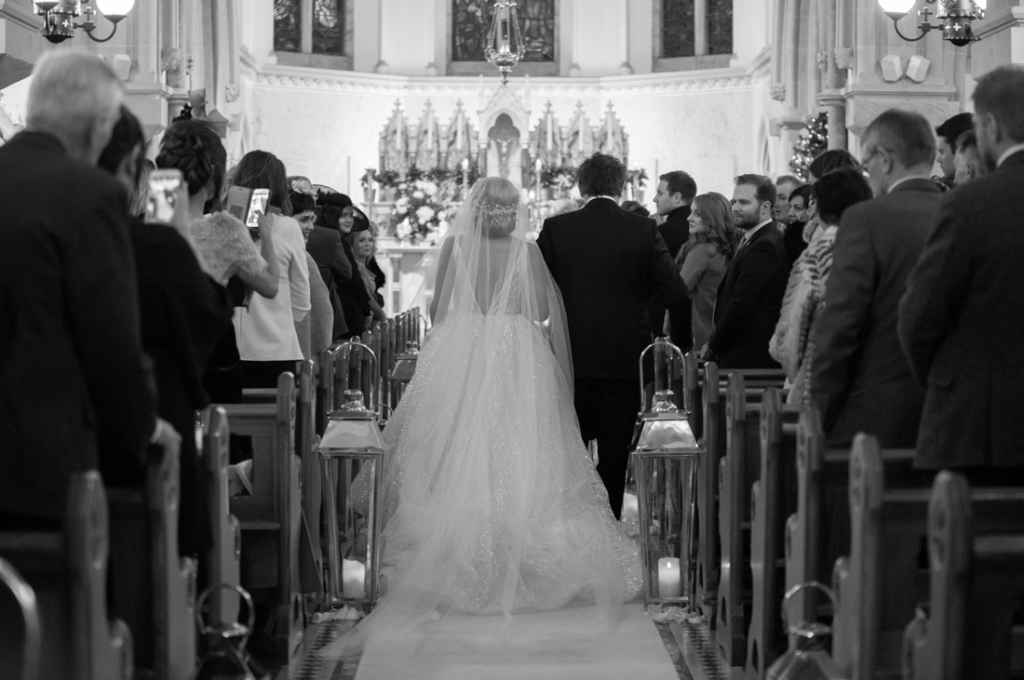 Our ceremony…
We were married in the Church of Immaculate Conception in Kingscourt, by Liam's Parish Priest and family friend, Father Pat McEnroe. Our Church singer was the amazing Niamh McElduff, her voice was stunning. And I was so happy for someone from Tyrone to be involved finally!
---
You may also like to see this gorgeous wedding at Adare Manor
---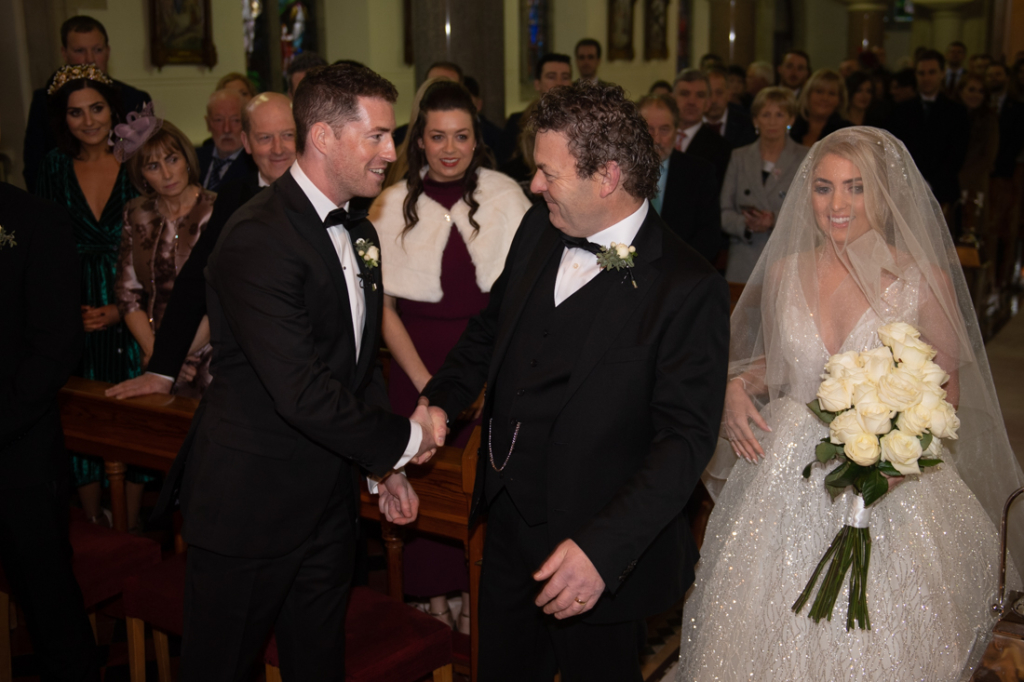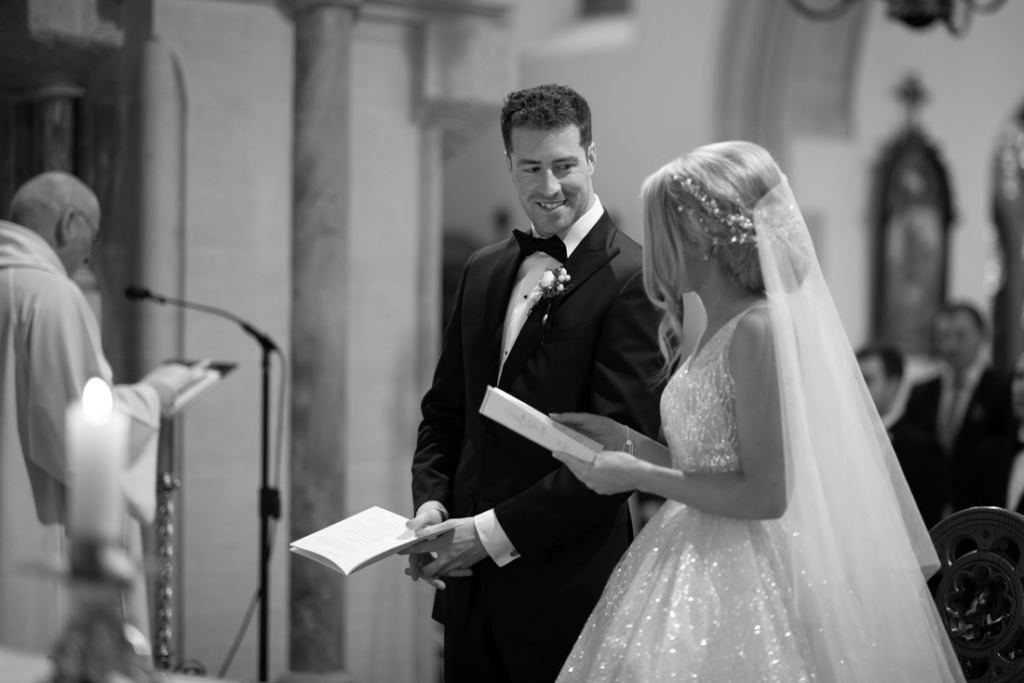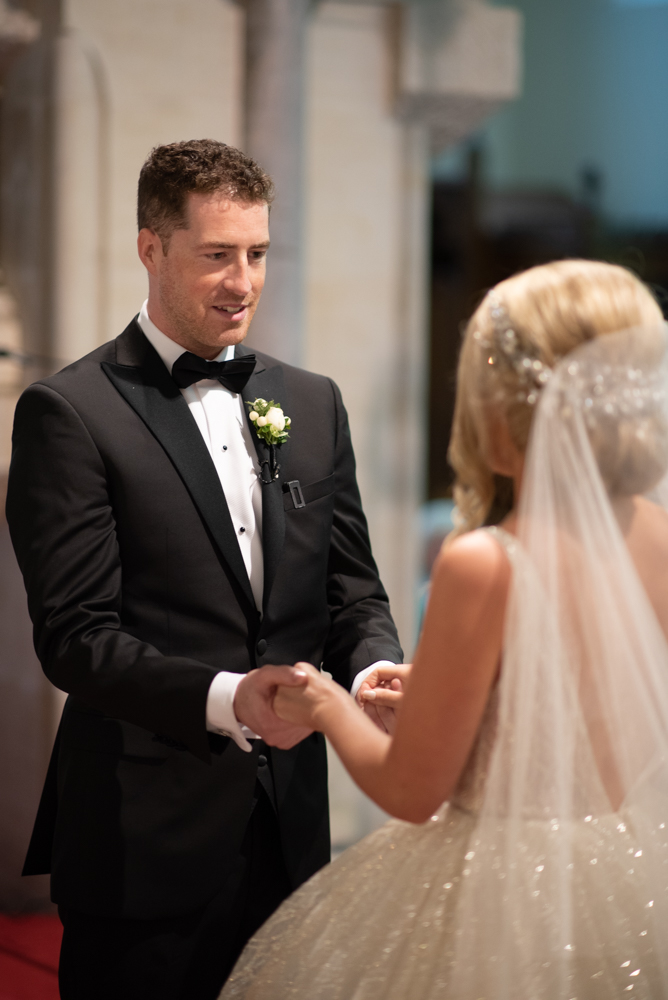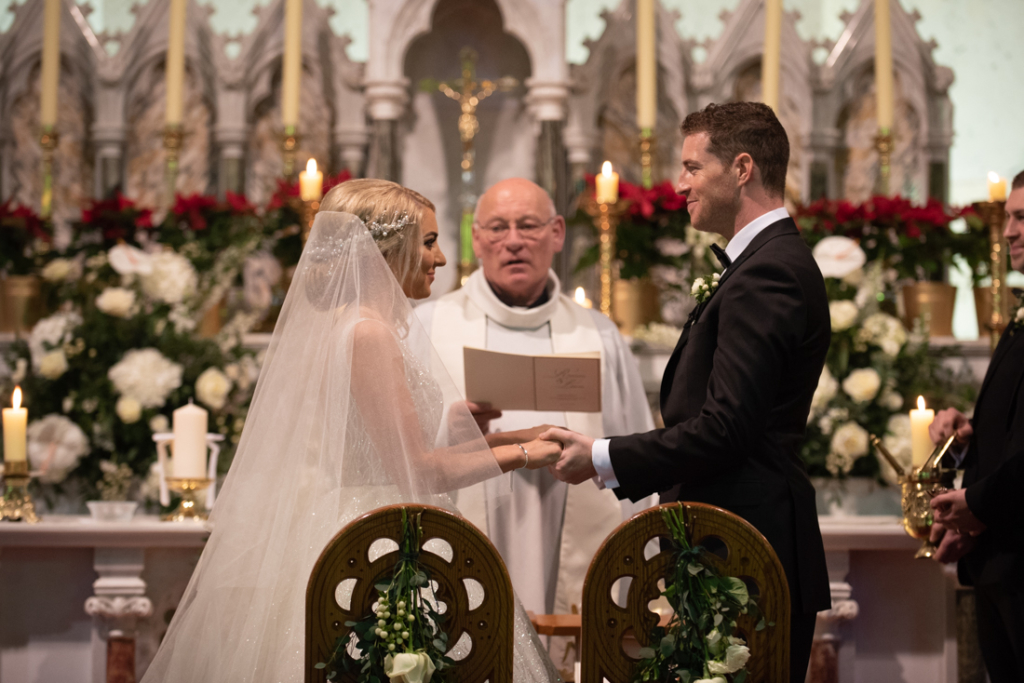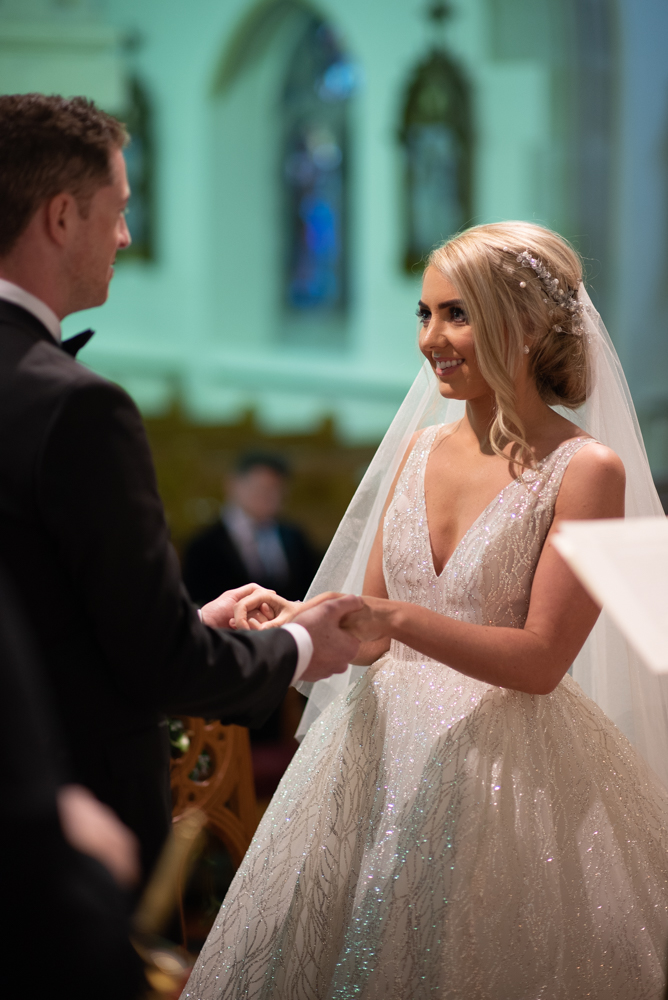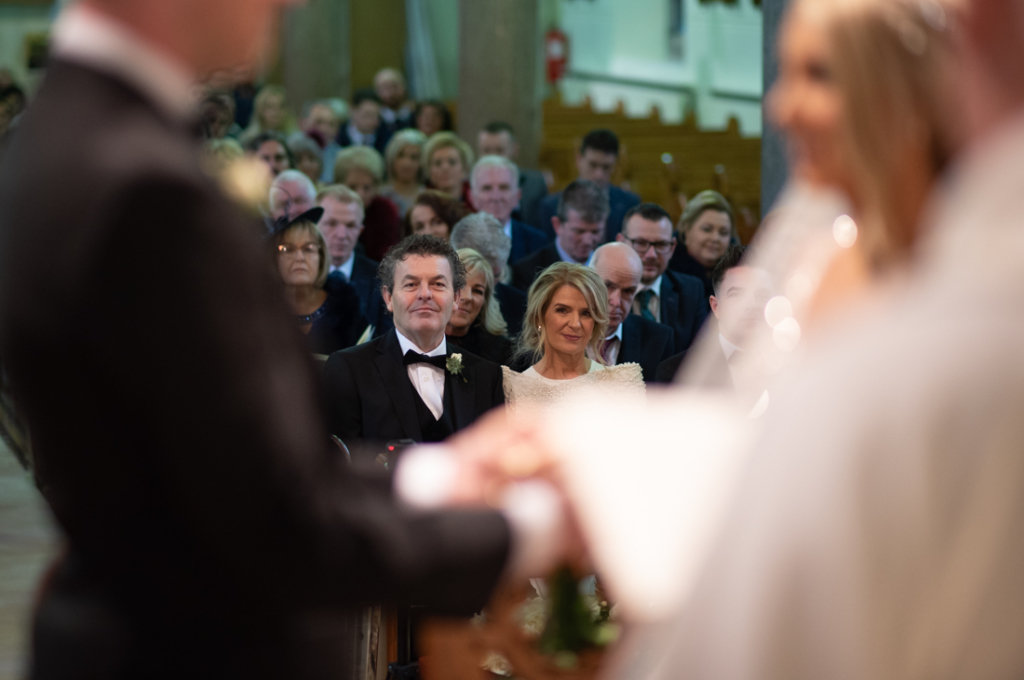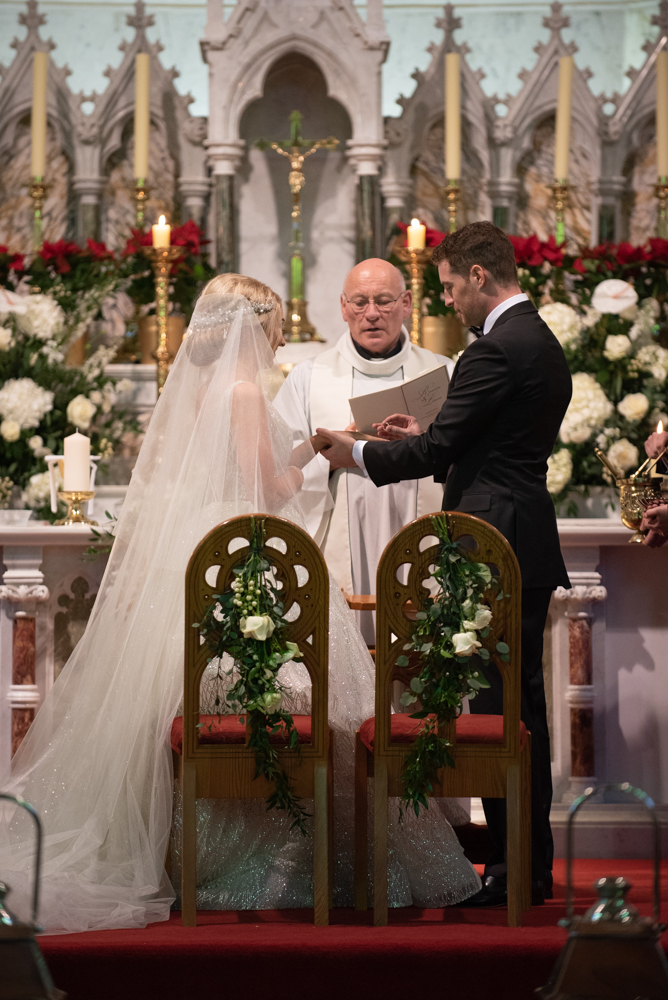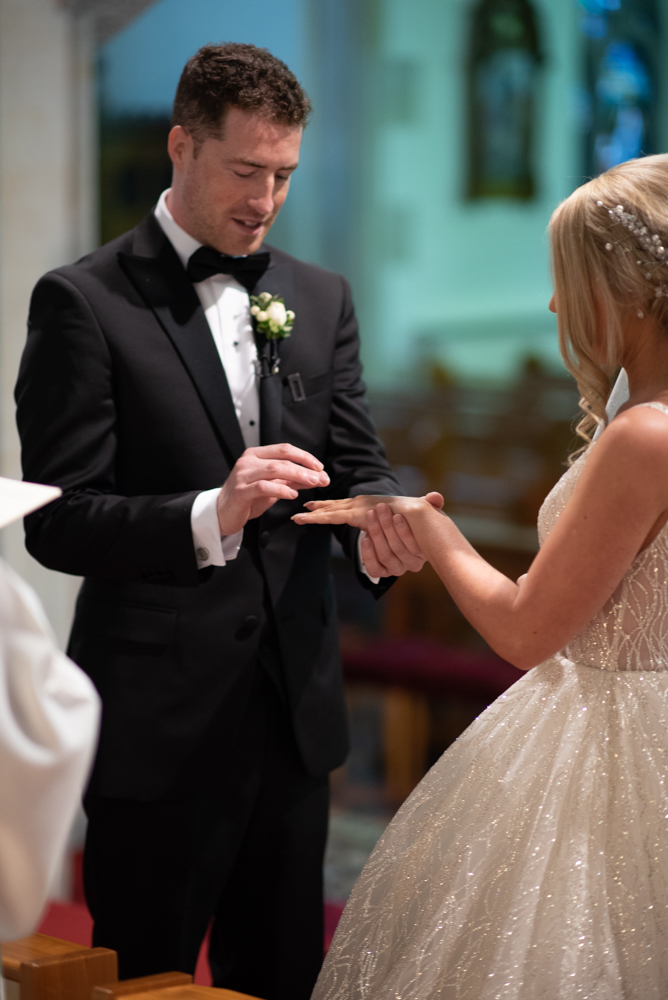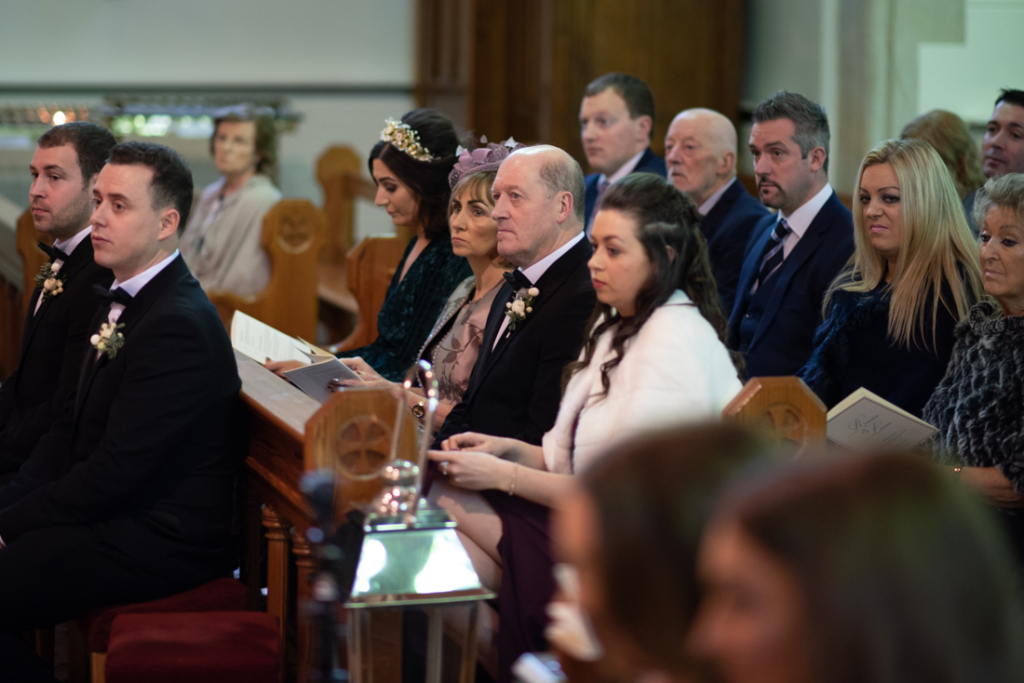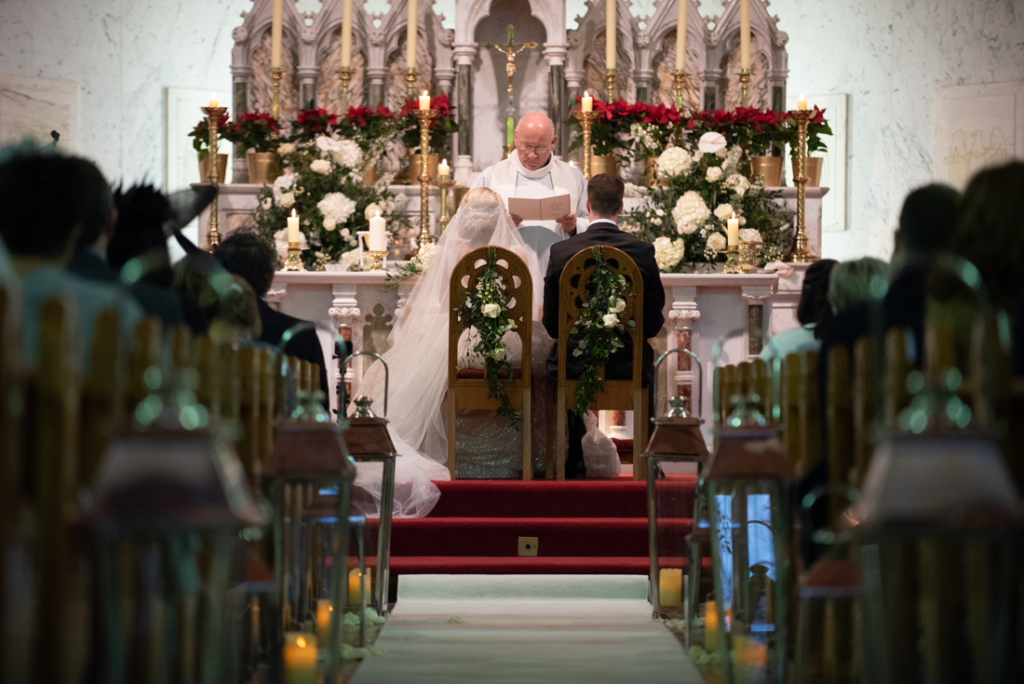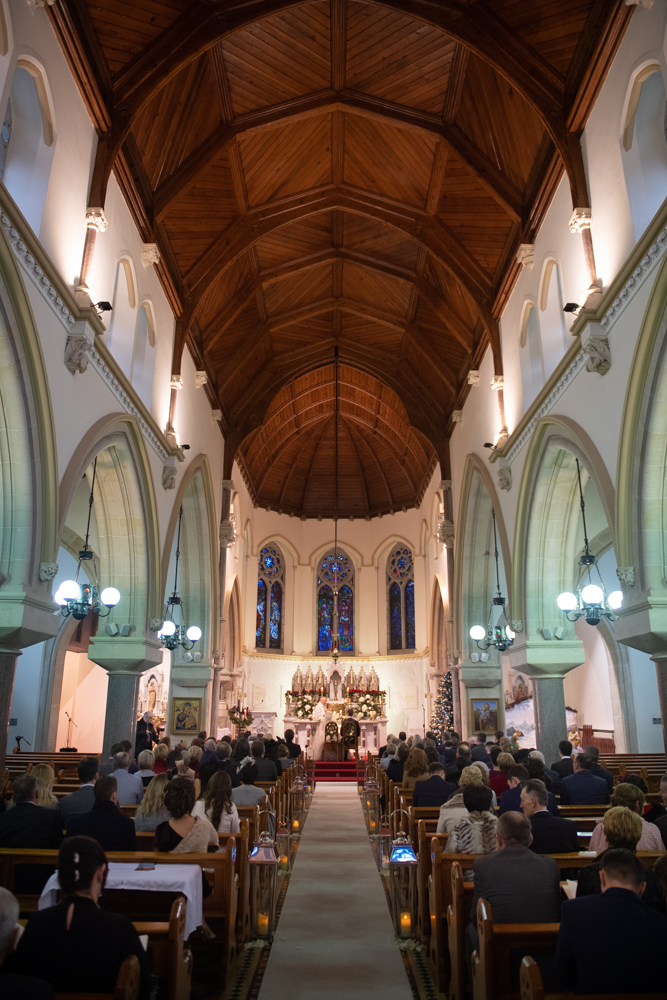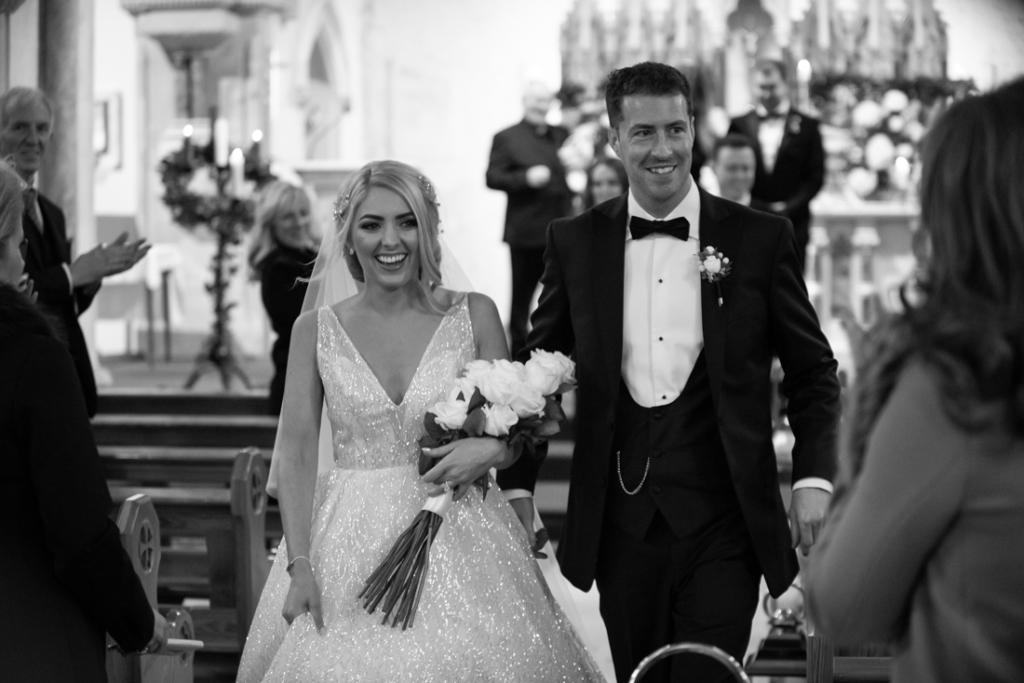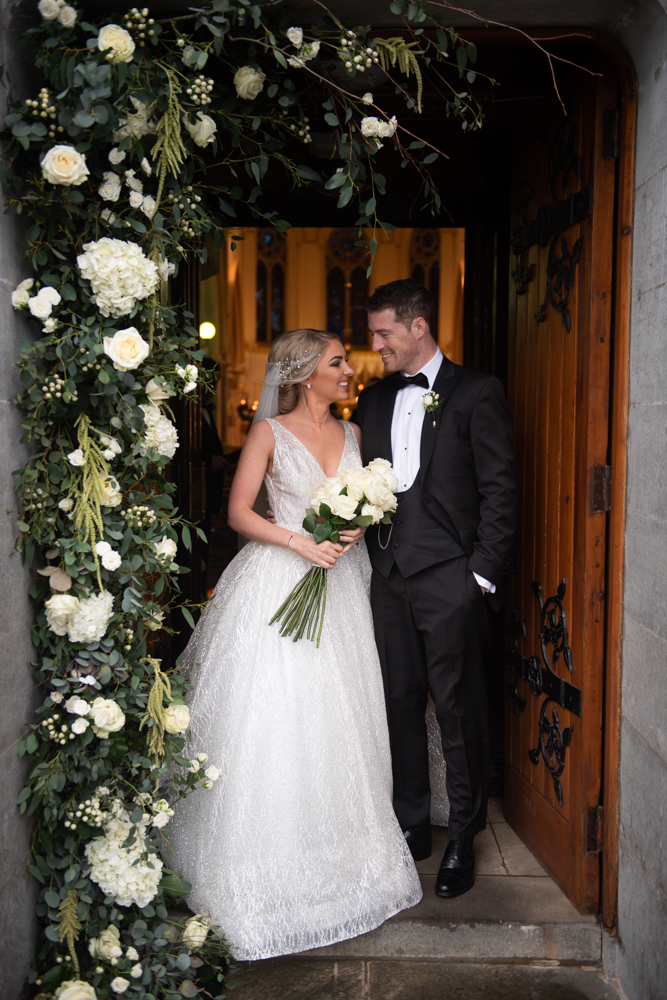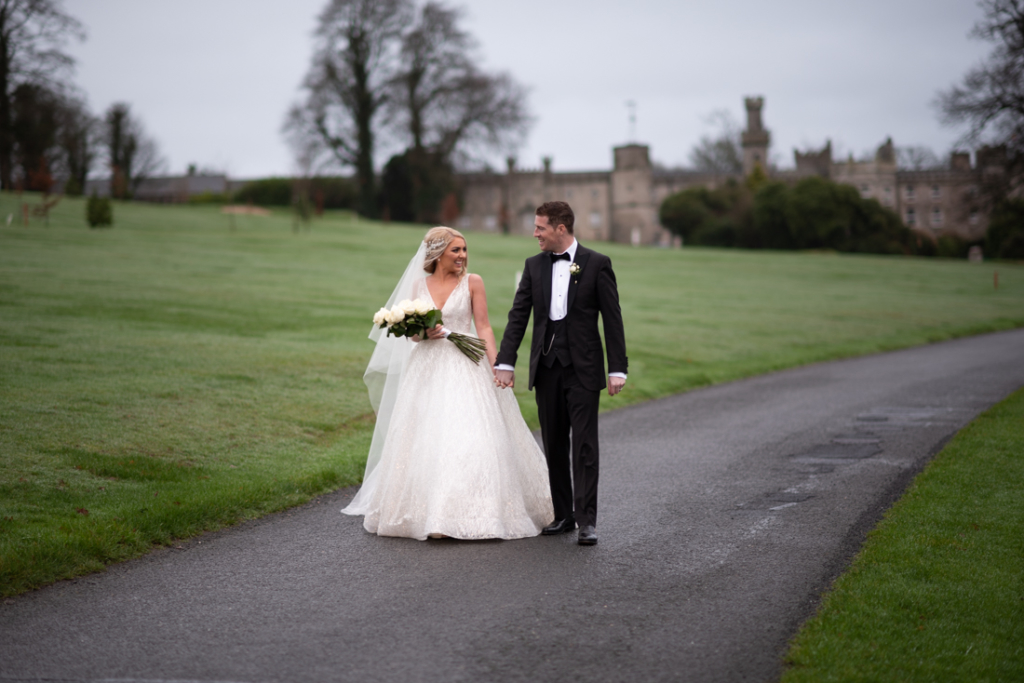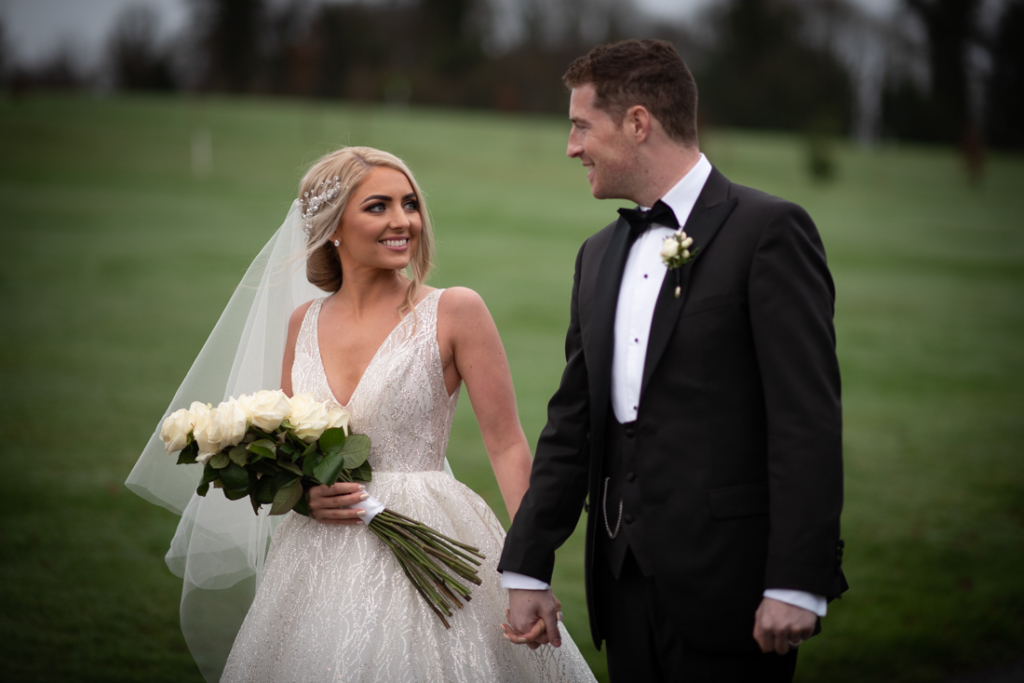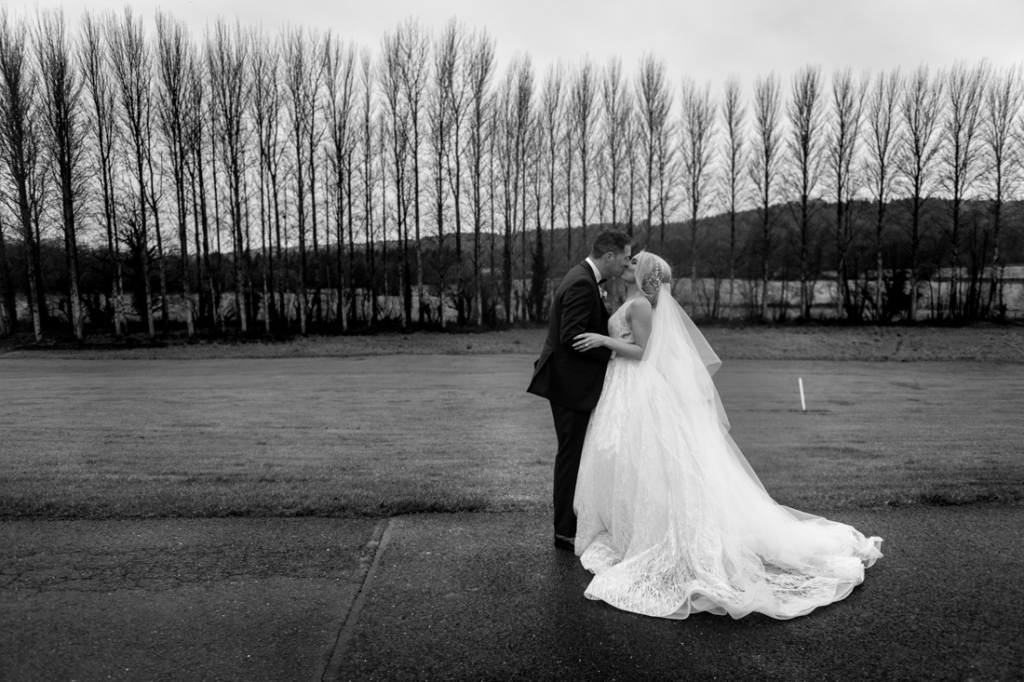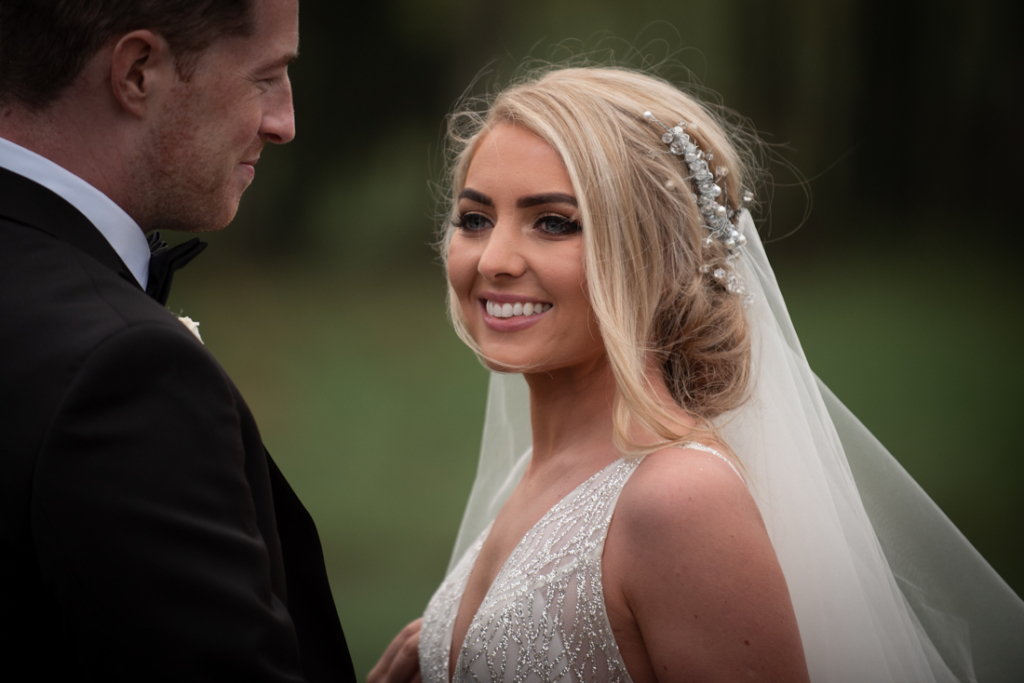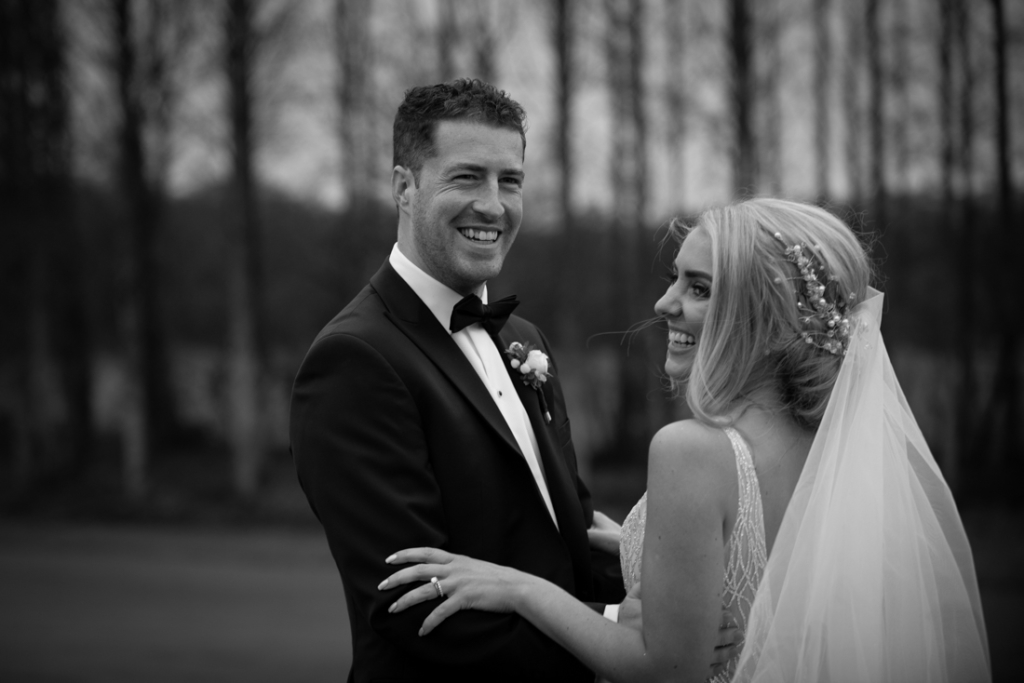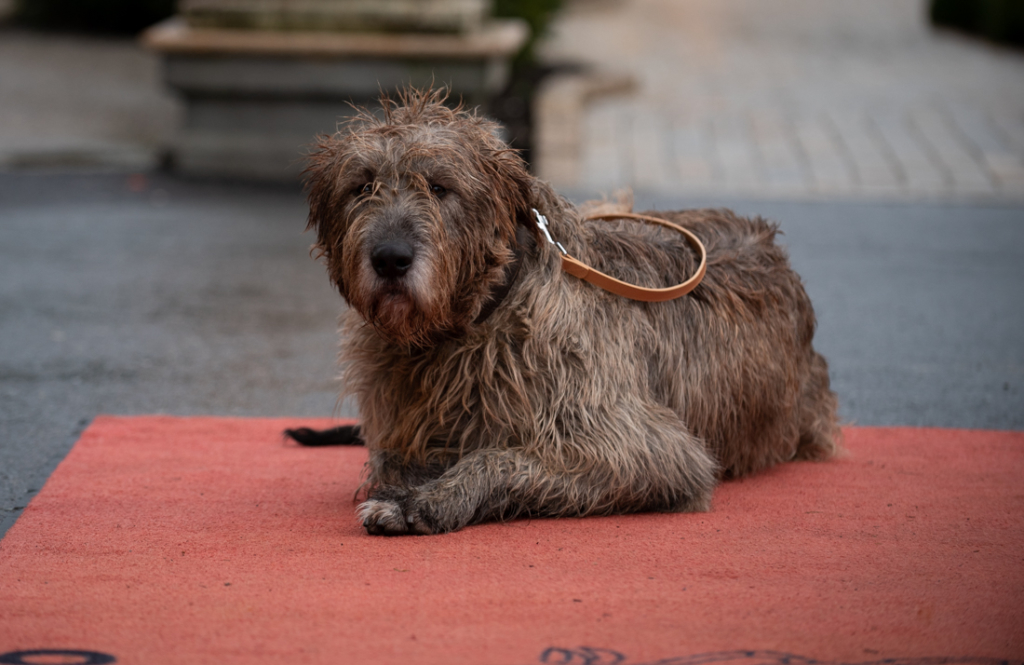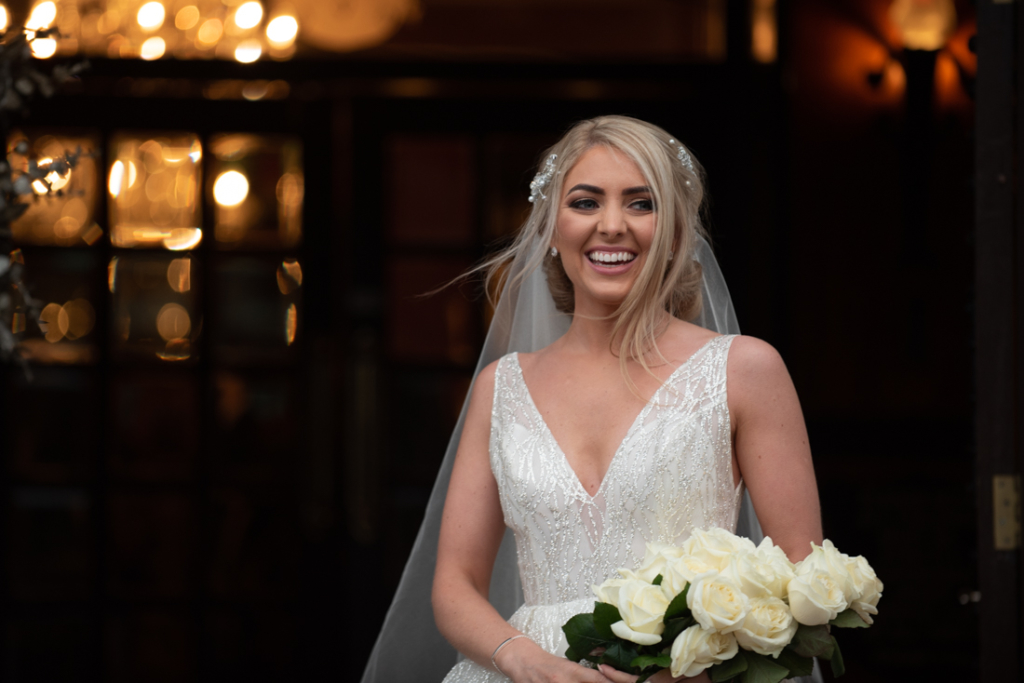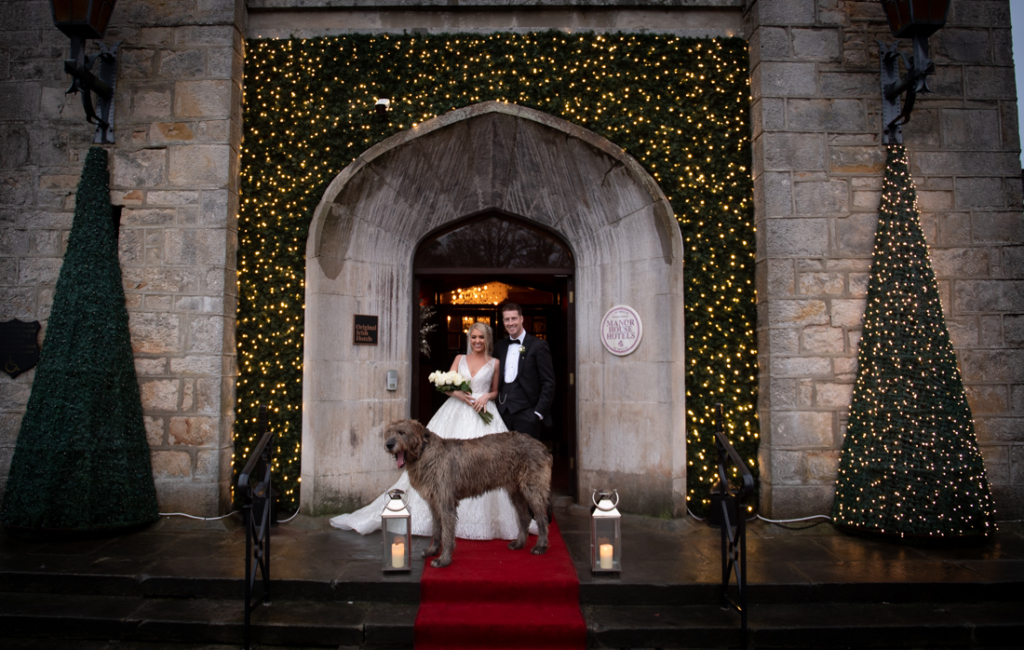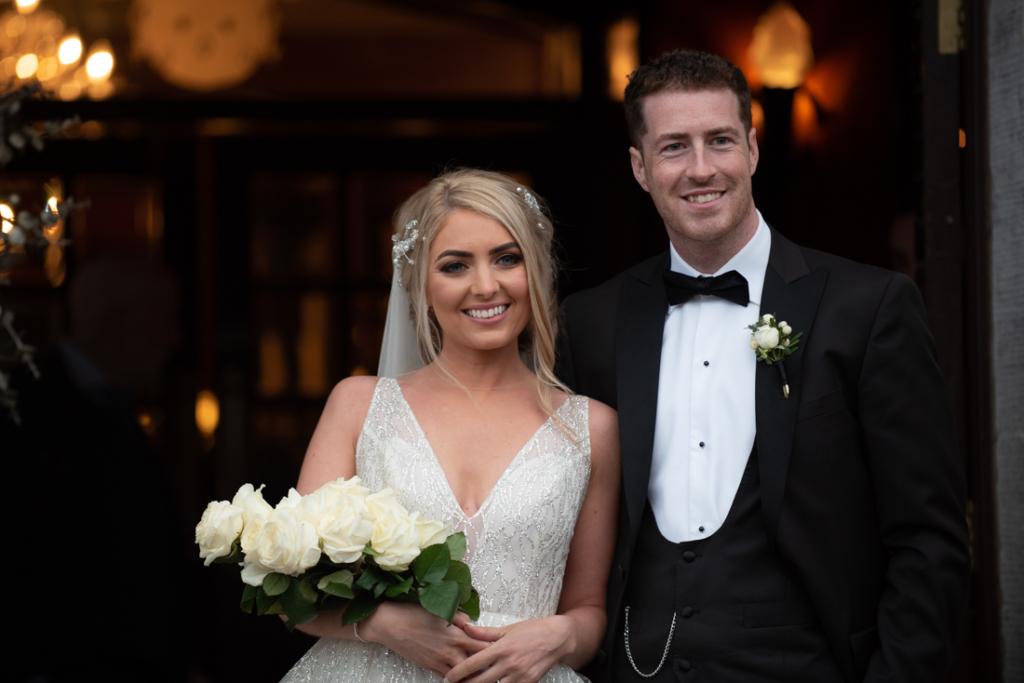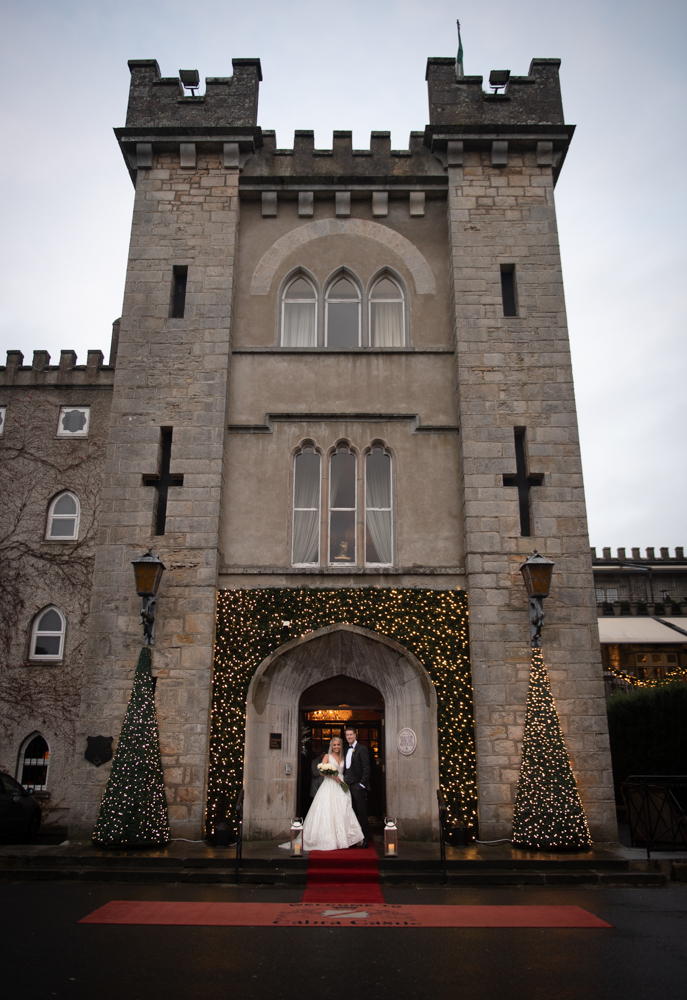 What our bridal party wore…
This was very last minute actually. I did threaten my sisters a few times with frumpy, puffy dresses, especially when they weren't replying to my thousands of wedding messages…
One night on Instagram the designer of my dress, Lazaro Perez was doing a Q & A so I asked him what he thought would suit the Cinderella dress for a winter wedding. He replied saying definitely black as it would be so elegant and chic. If Lazaro Perez says black, then black it is and now I cannot imagine them in any other colour.
They tried on heaps of black dresses and in the end we decided on two plain black Jarlo dresses from ASOS. They looked amazing on the day but I think my mummy stole all of our thunder. She wore a dress made for her by a brand called LouLou and imagine the cheek of her, it was WHITE! LOL A lot of people were shocked that she wore white but I didn't even think twice about our decision, she looked so beautiful.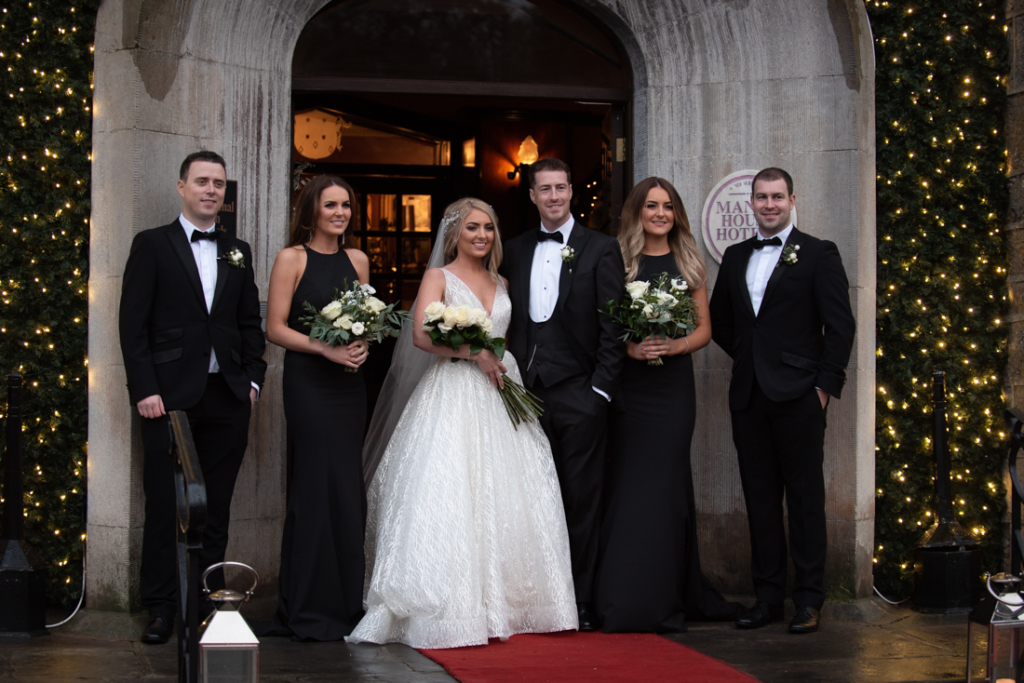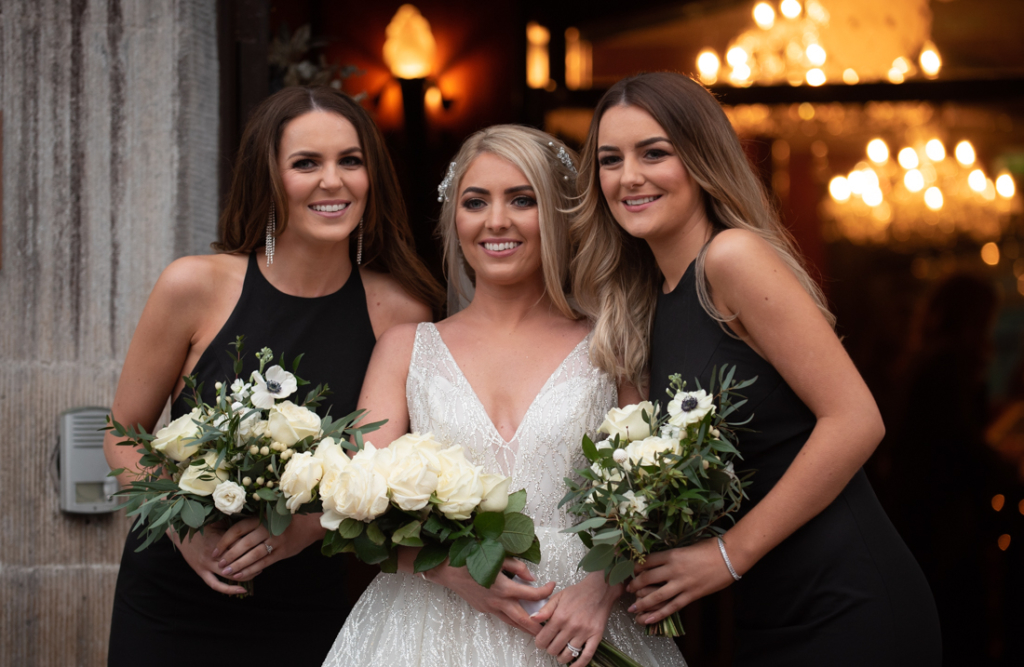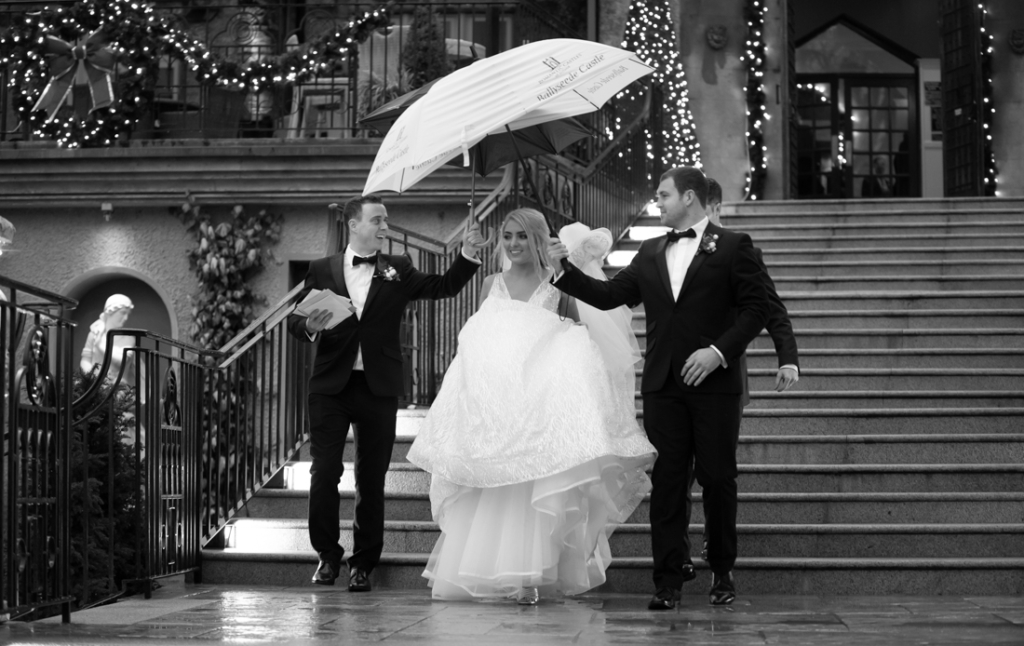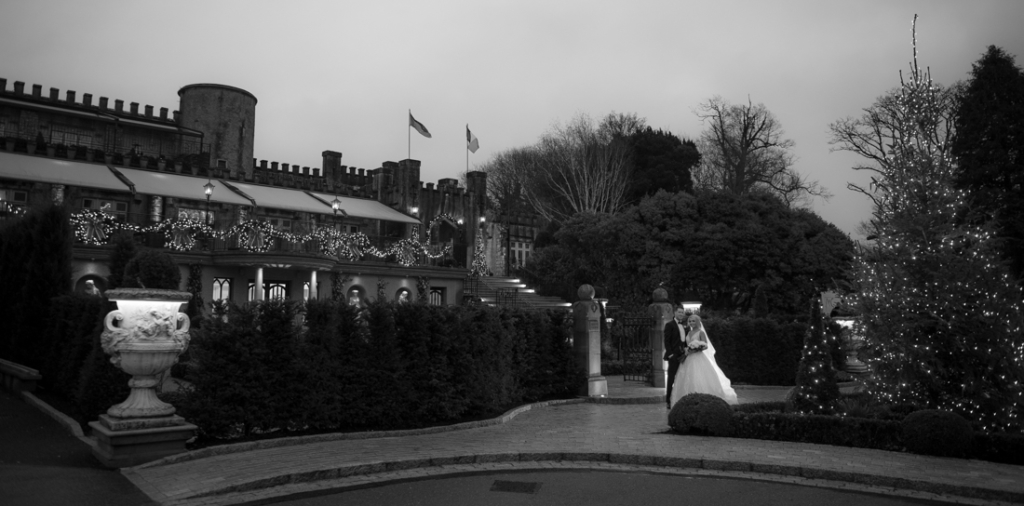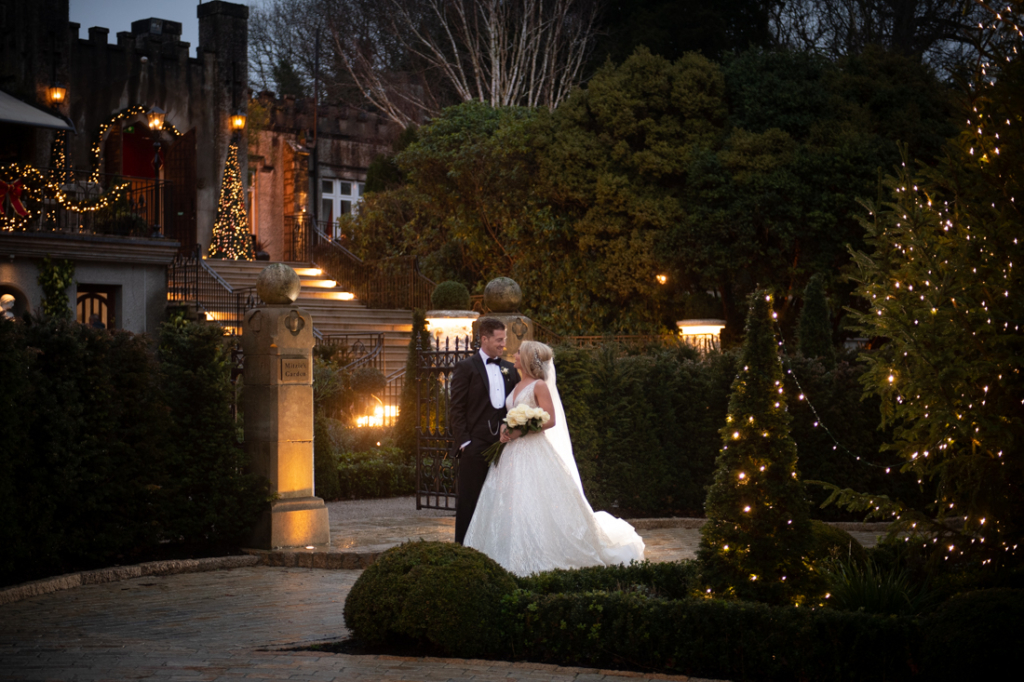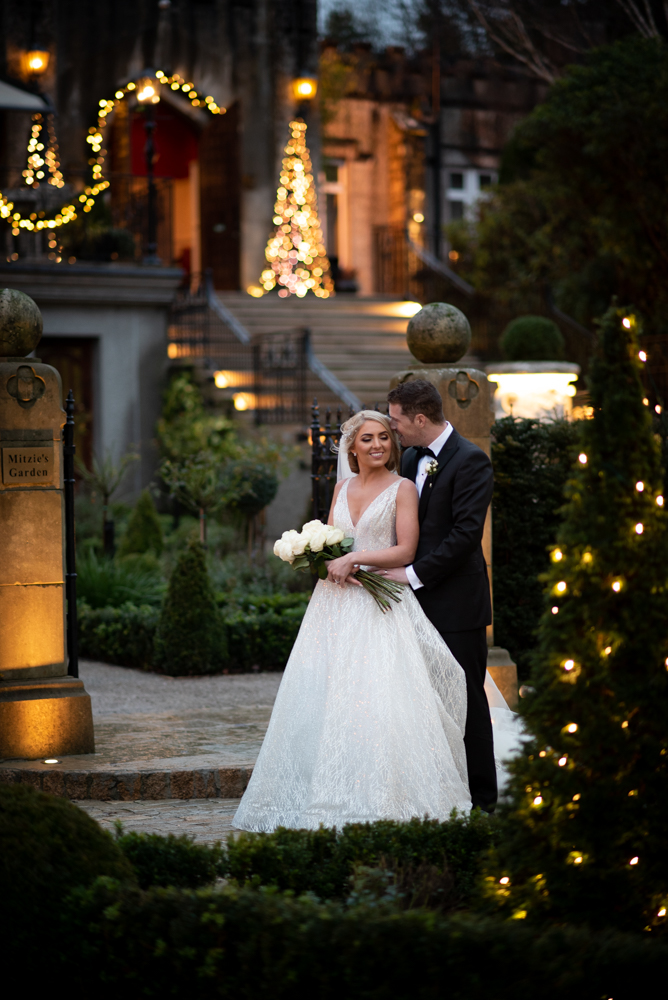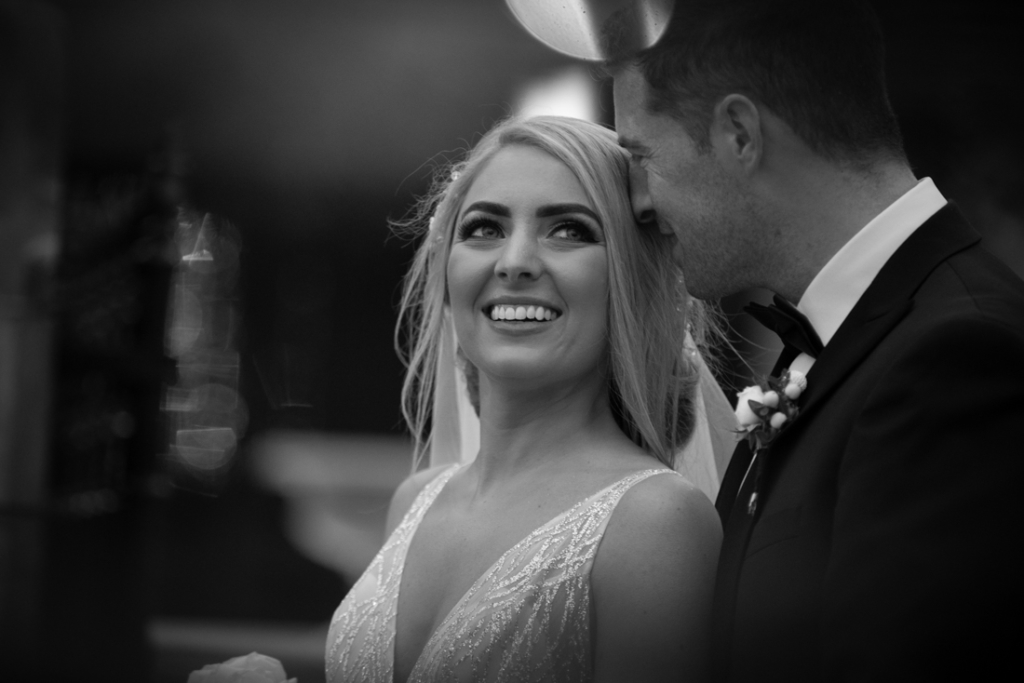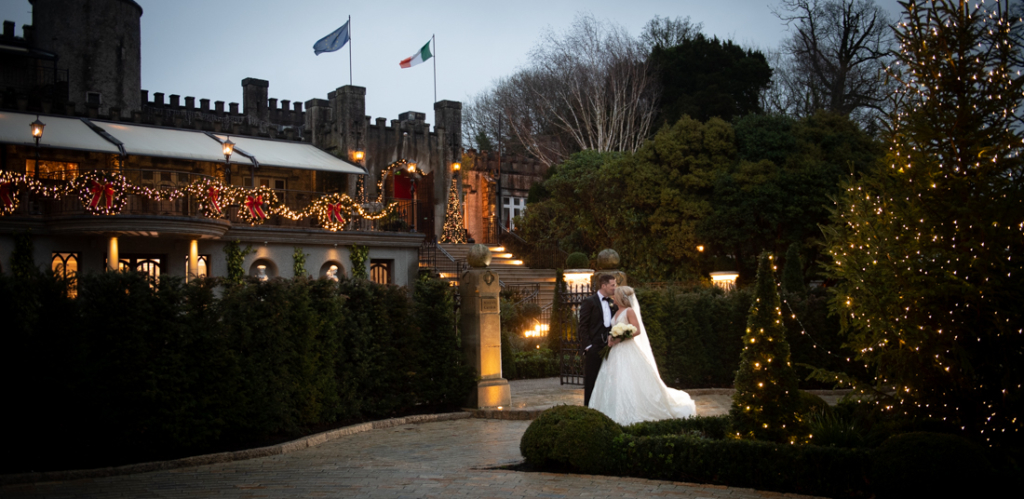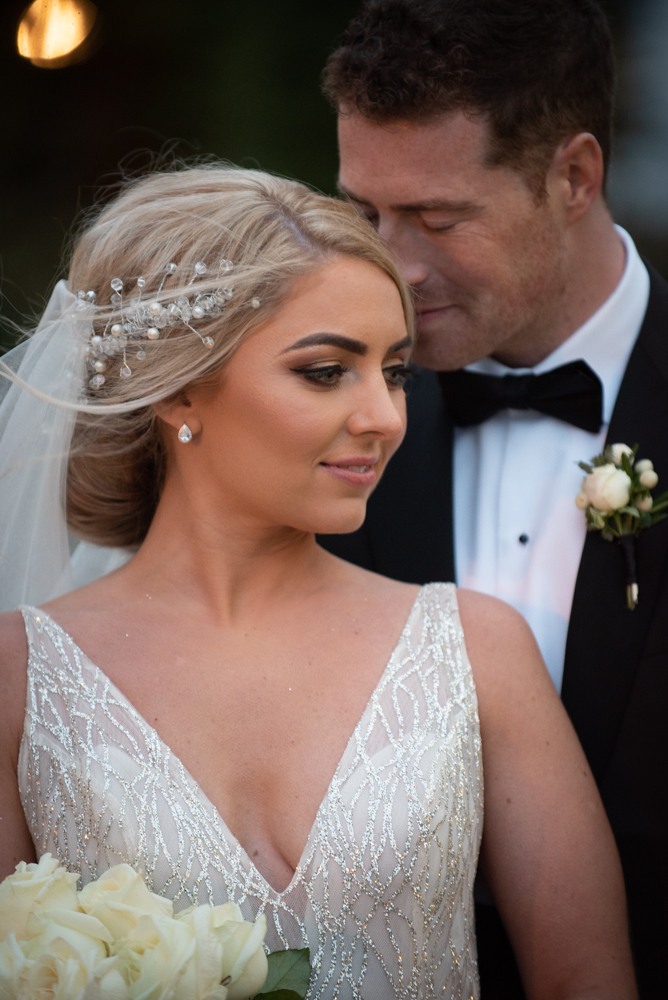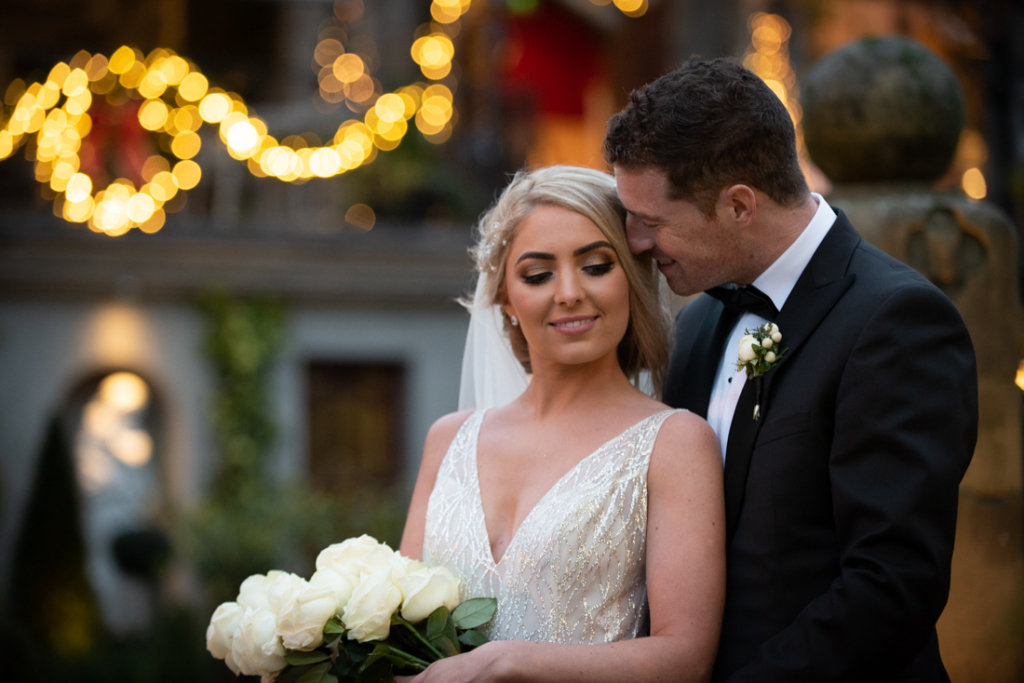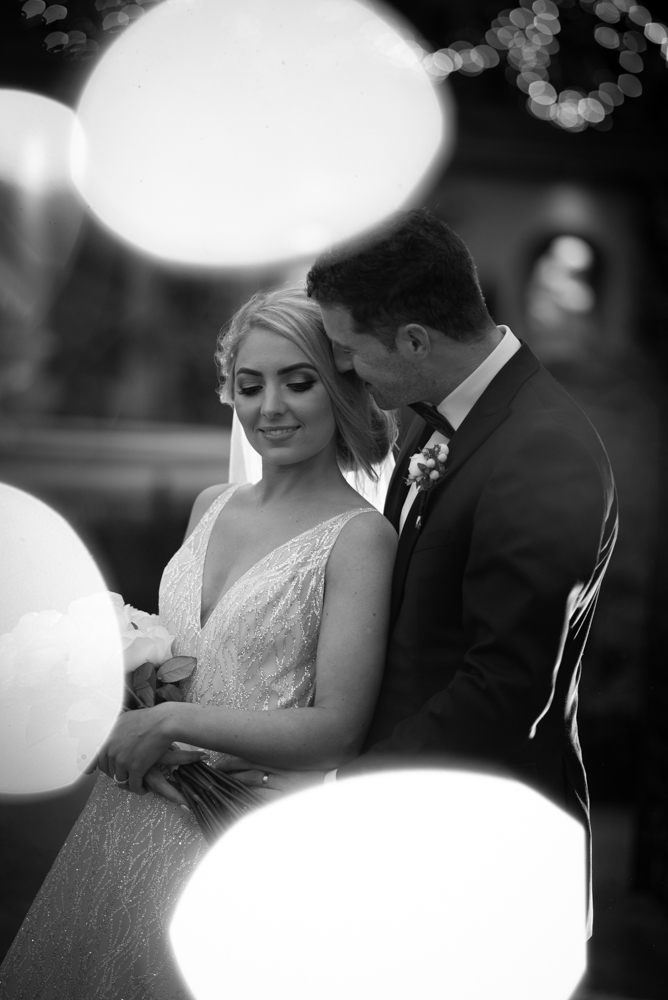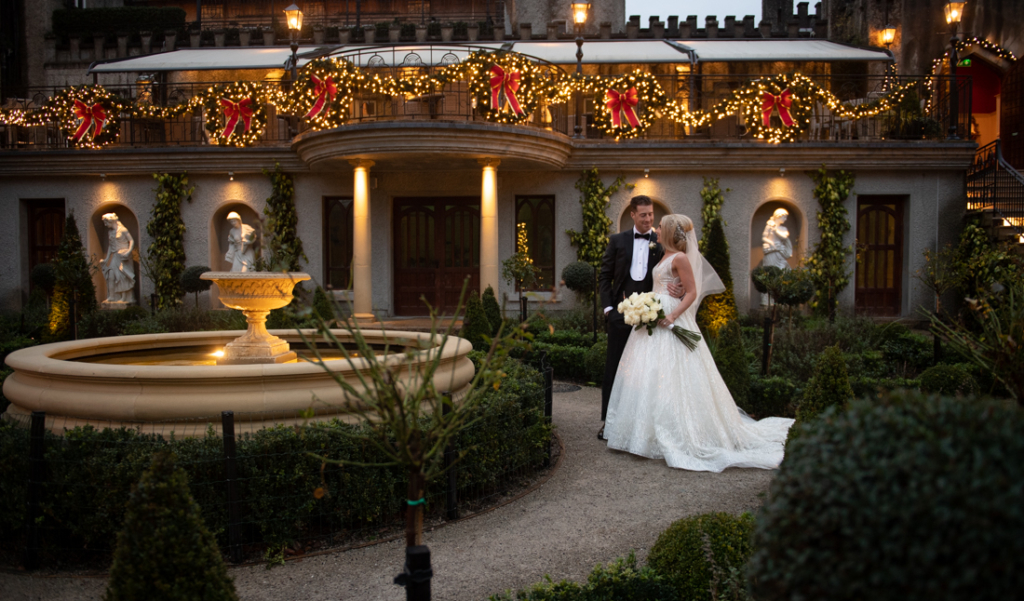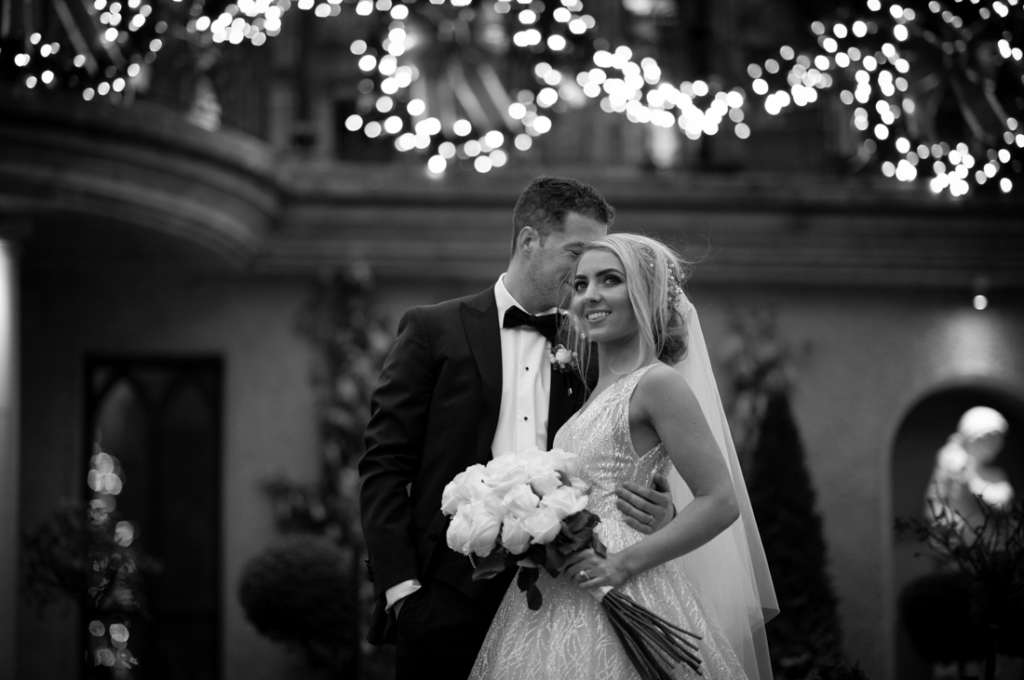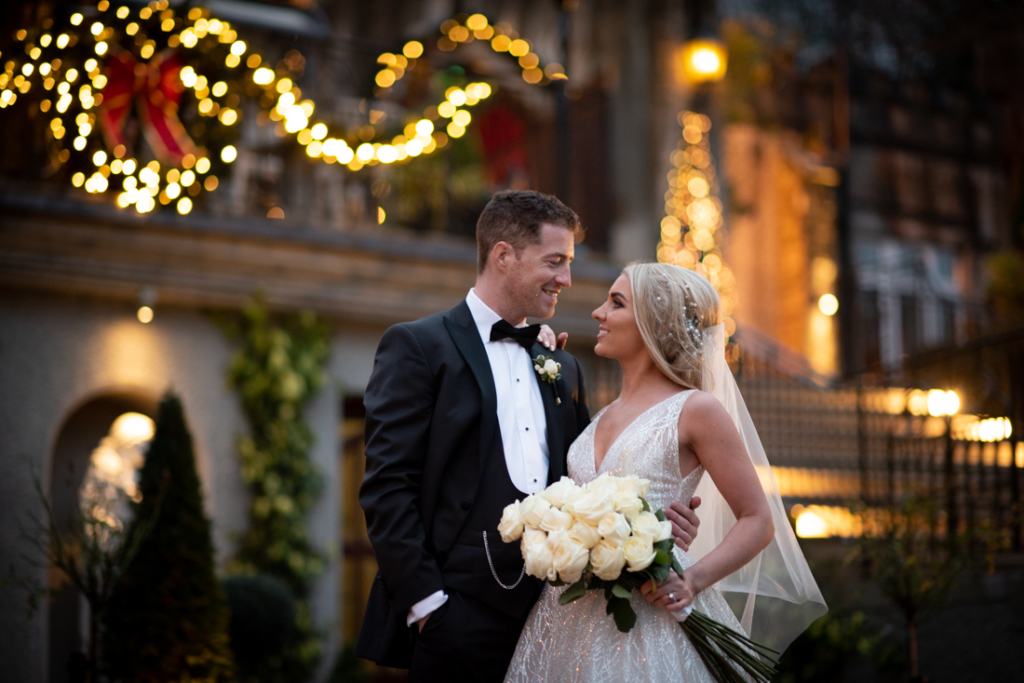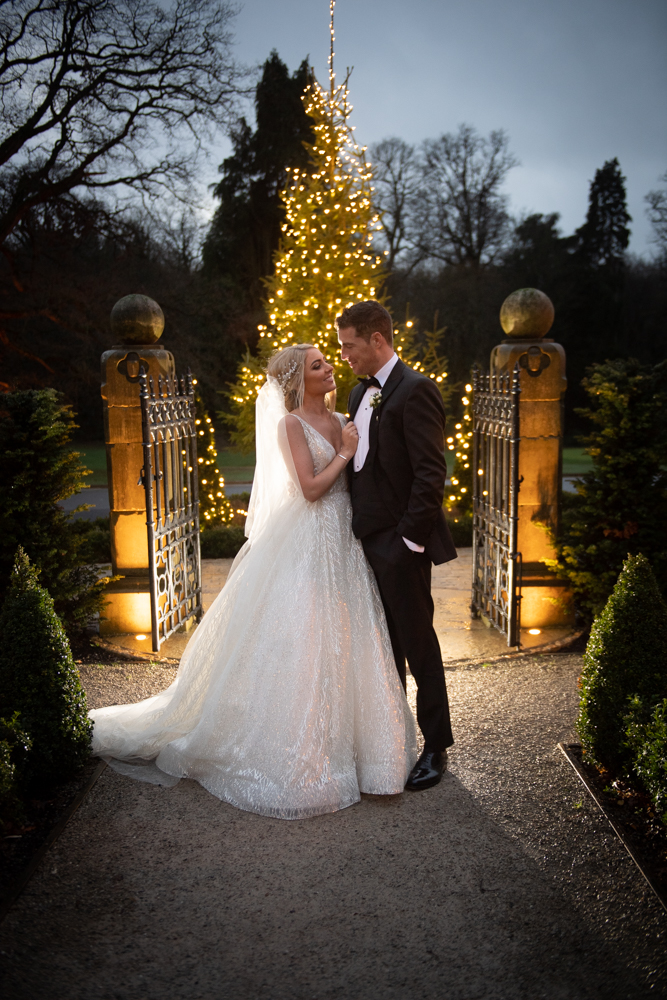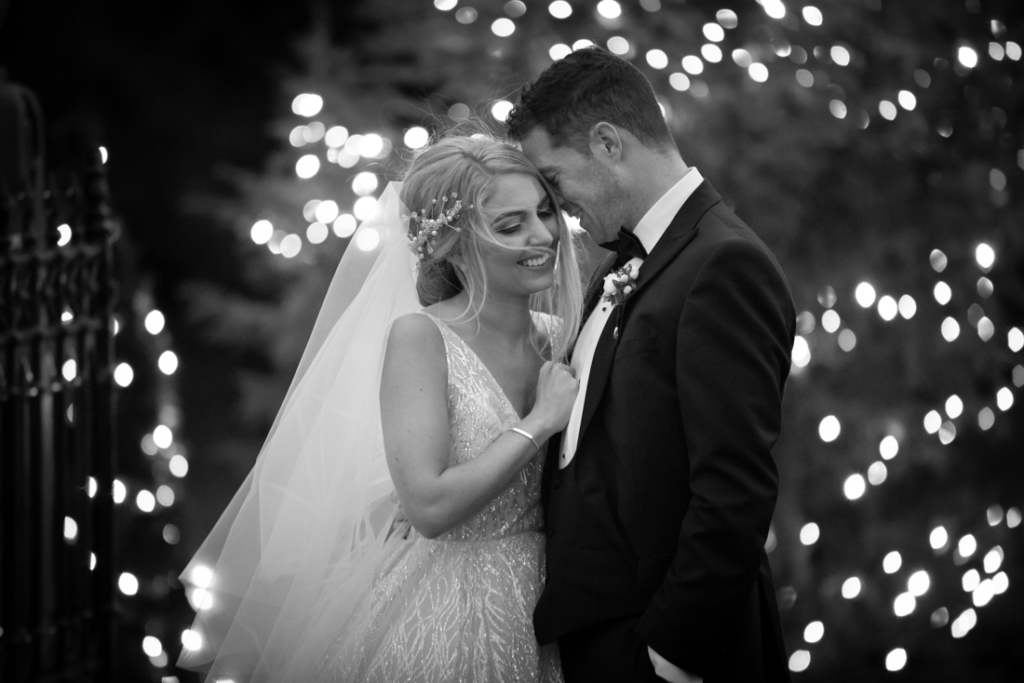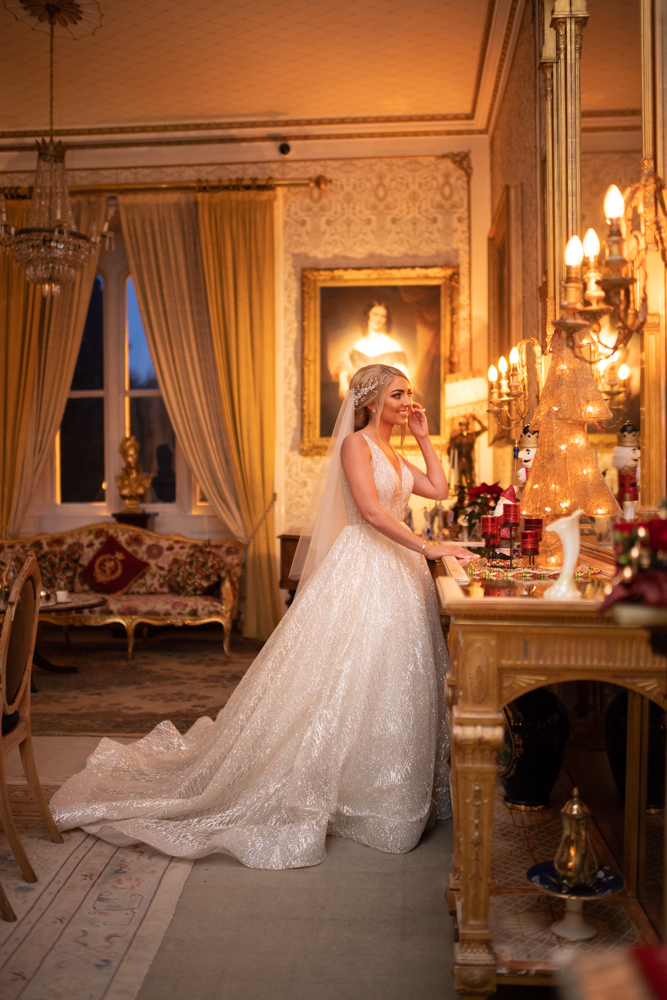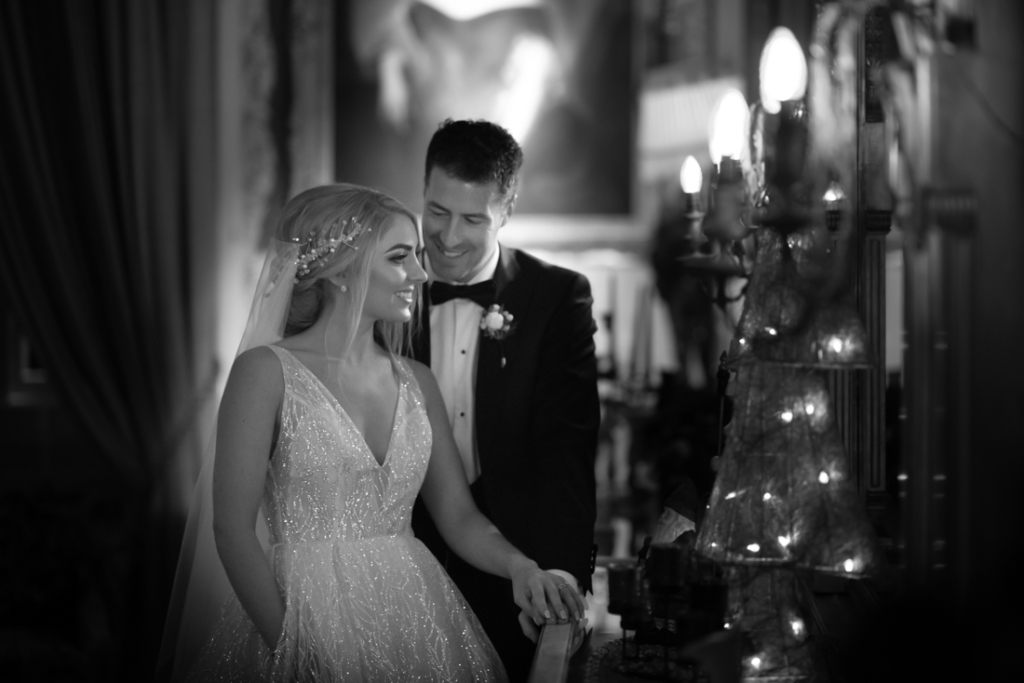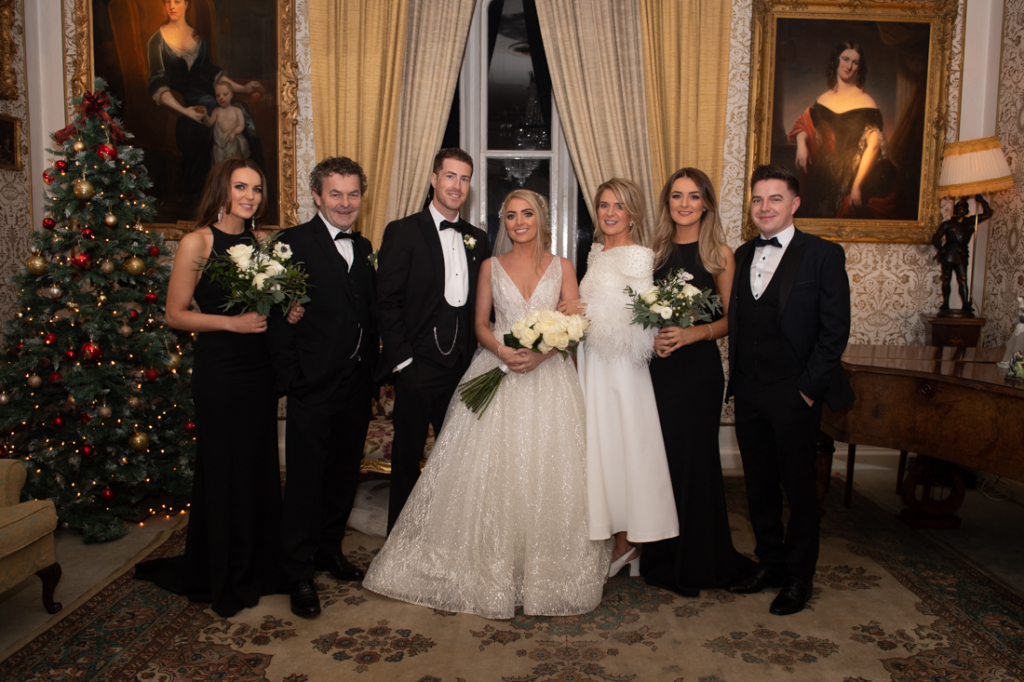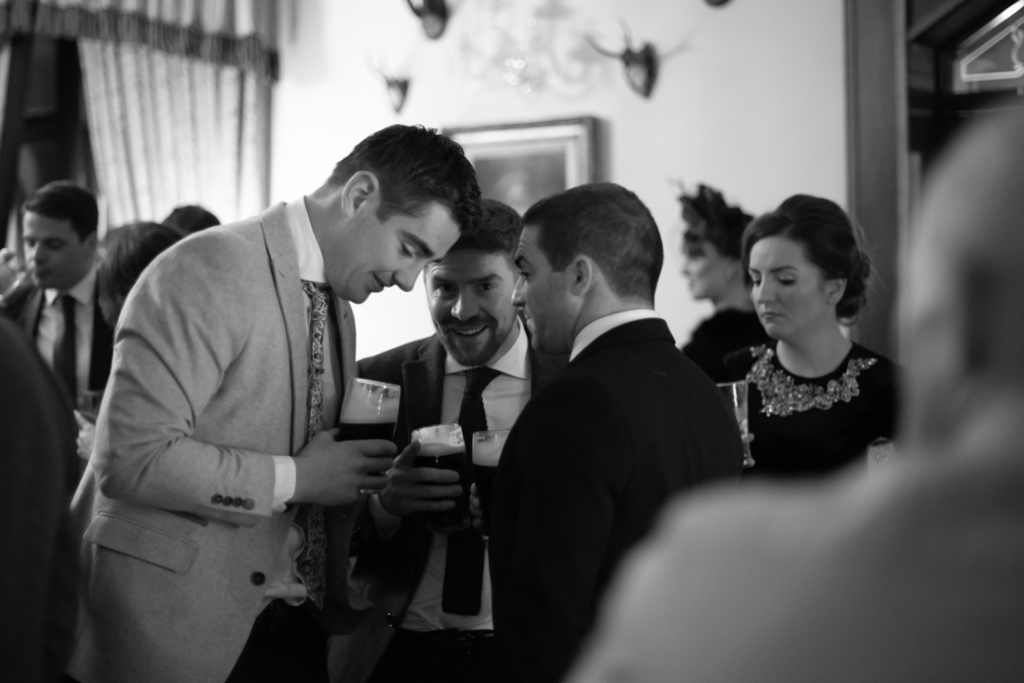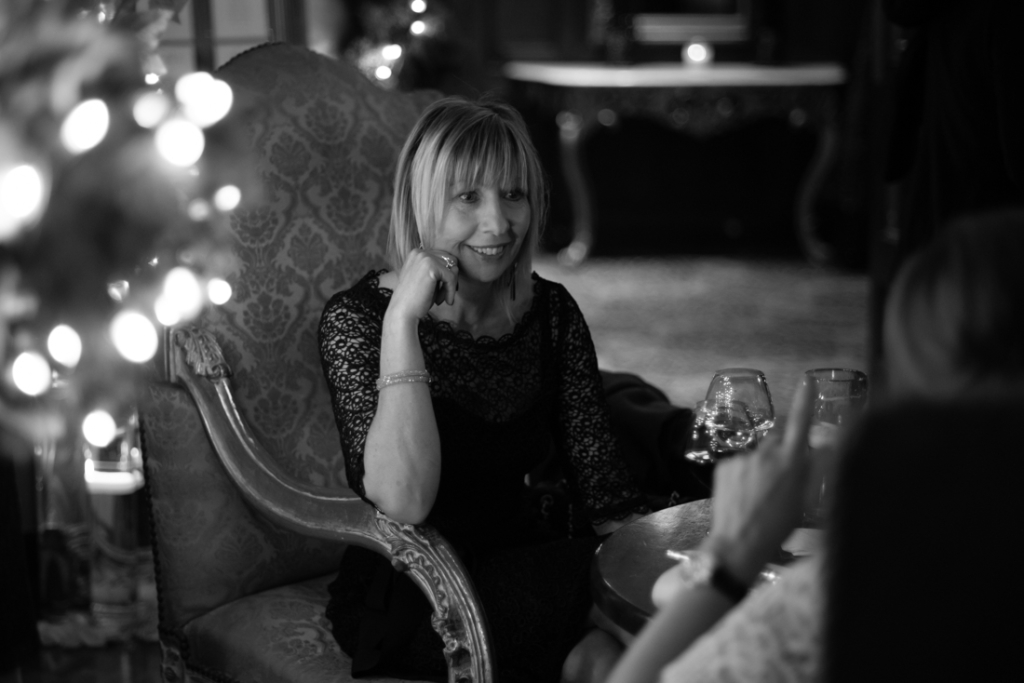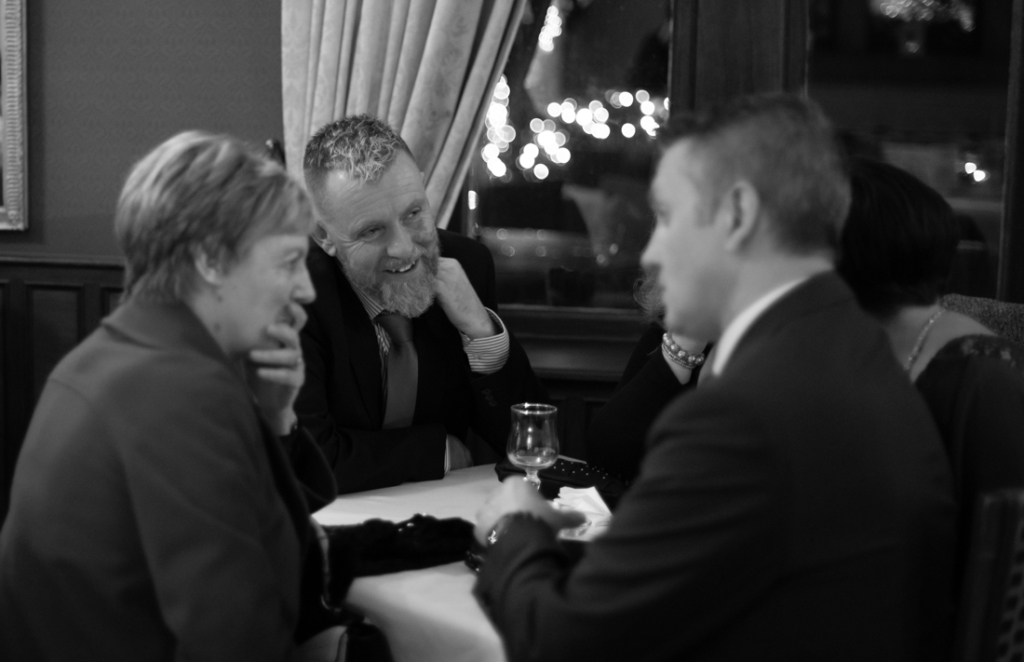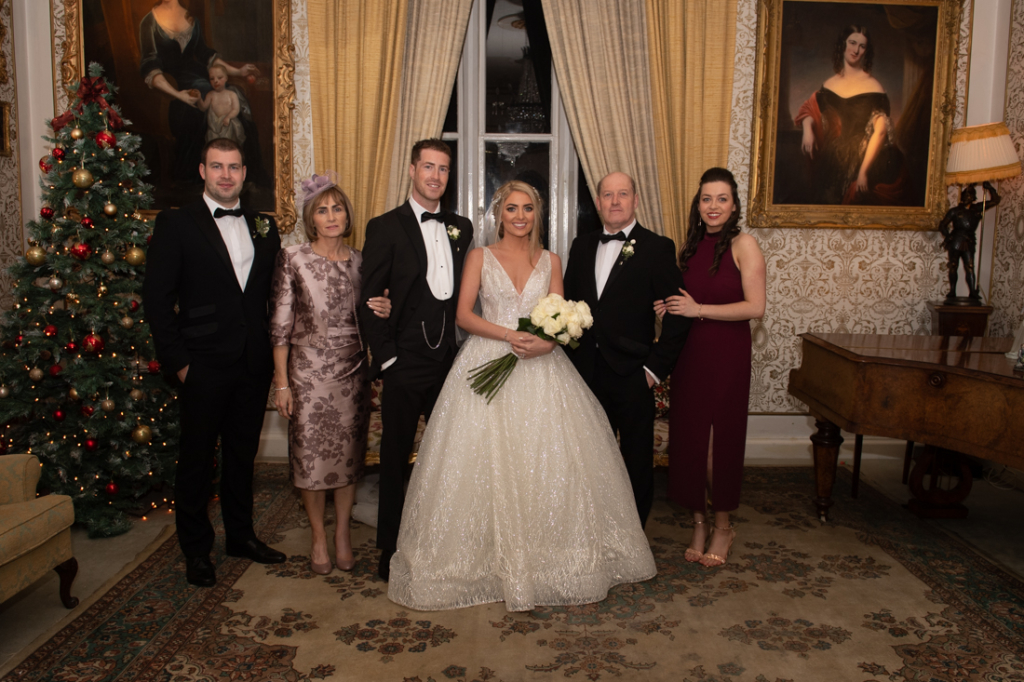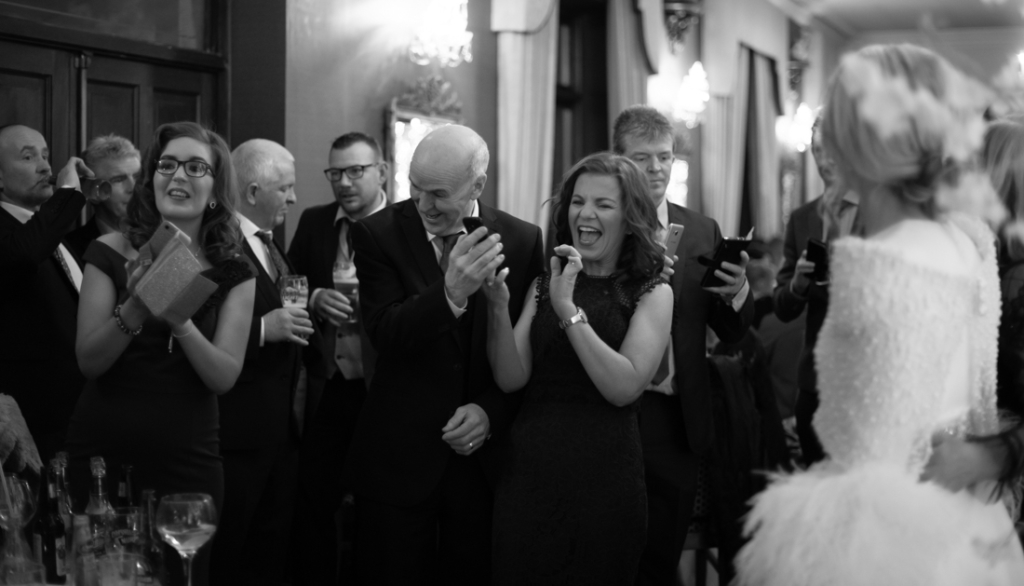 The Venue and how was it decorated…
Originally I wanted to go abroad to get married but Liam had his heart set on getting married at home. Liam's best friend was getting married in Cabra Castle and they highly recommended it. We went to visit a few venues when we went home but when we arrived in Cabra we loved it. They had 2 dates left it was either 31st August or 21st December and because Liam and I both LOVE Christmas we decided to go with that.
Decorating the venue was difficult because Cabra is a very old castle and it already has its own unique style, however I really wanted a more modern styling. I didn't really think about that when we chose Cabra Castle but we hired Frog Prince to do our flowers and styling and they sorted everything.
One of my favourite moments from the day was walking into the ballroom and seeing the transformation. From all of our conversations I was so excited to see it all put together but I never could have imagined how spectacular it had turned out. Our jaws dropped when we walked in.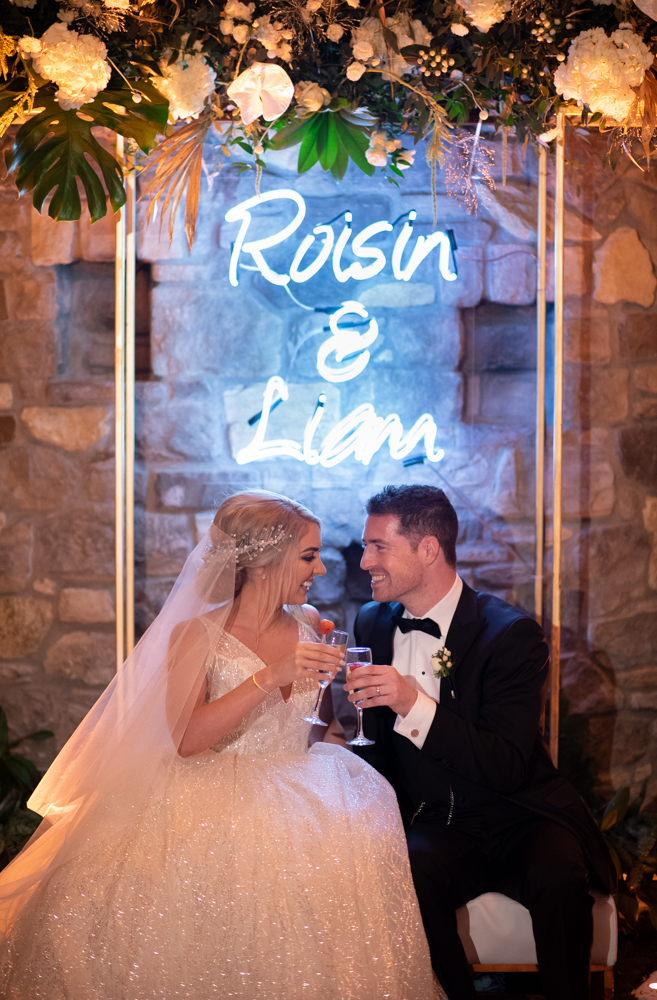 Our wedding theme/colours…
We went with ivories and golds for our colours. I love gold and wanted it to be very warm and Christmassy. One of my favourite pieces was the beautiful neon sign installation created by Frog Prince where our guests could sit for photos and I absolutely loved our centre pieces FP created with sprayed gold branches and hanging Christmas decorations. Our stationary was very simple ivory with gold letterpress writing in a classic style. Liam's friend is a Graphic Designer so he created most of our stationary.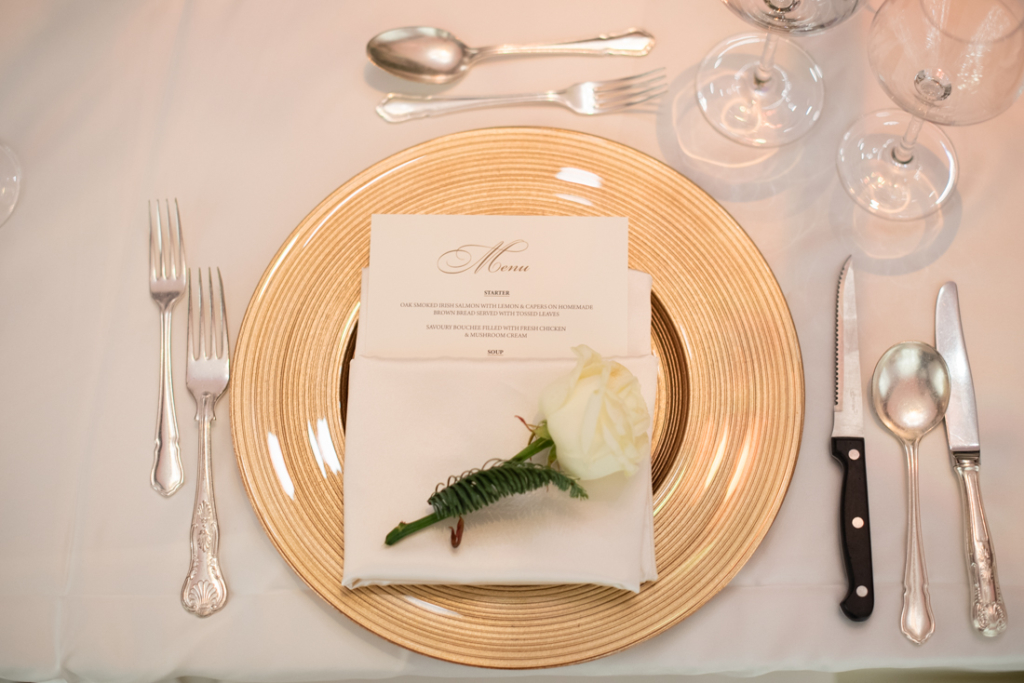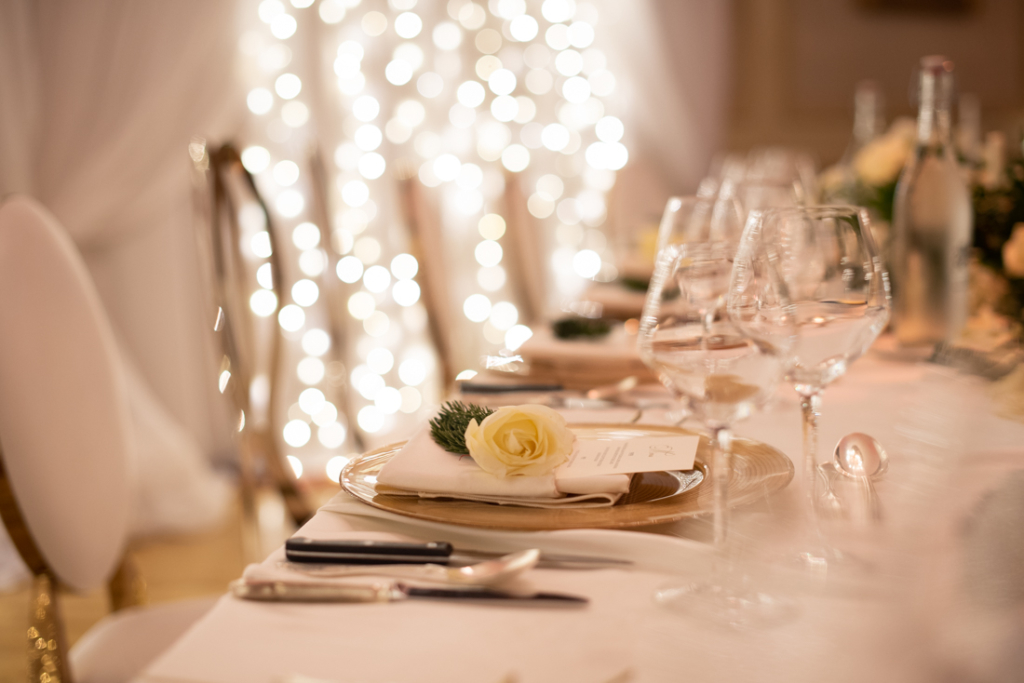 Our menu…
Our guests remarked how amazing the food was all night, and it was. They had choice between a fillet of beef, salmon or chicken. I knew the food would be amazing as we have eaten in Cabra Castle so many times before.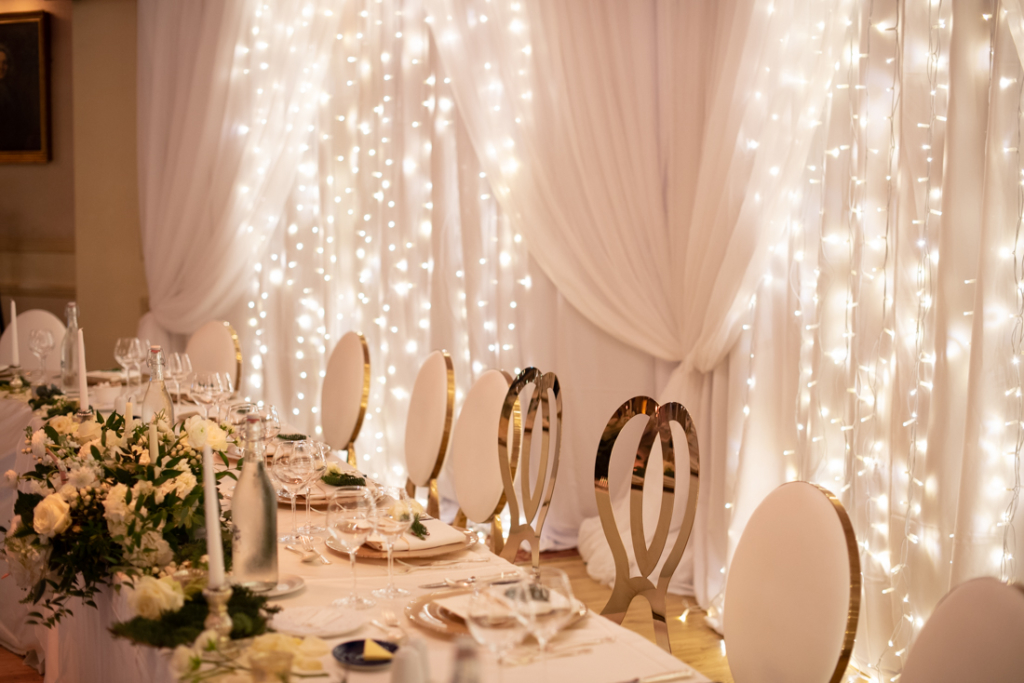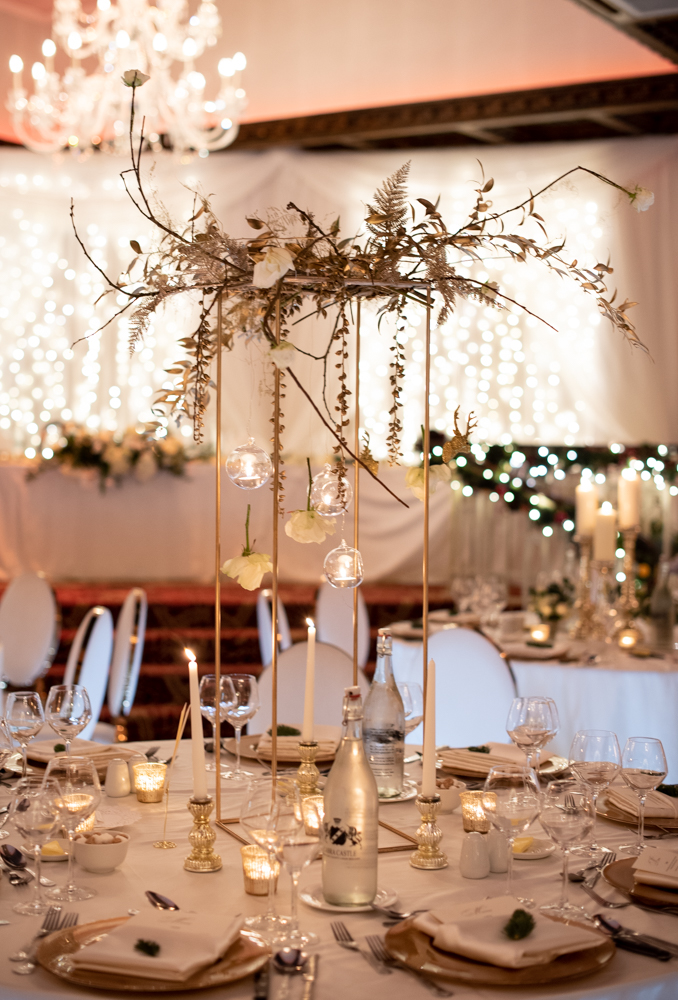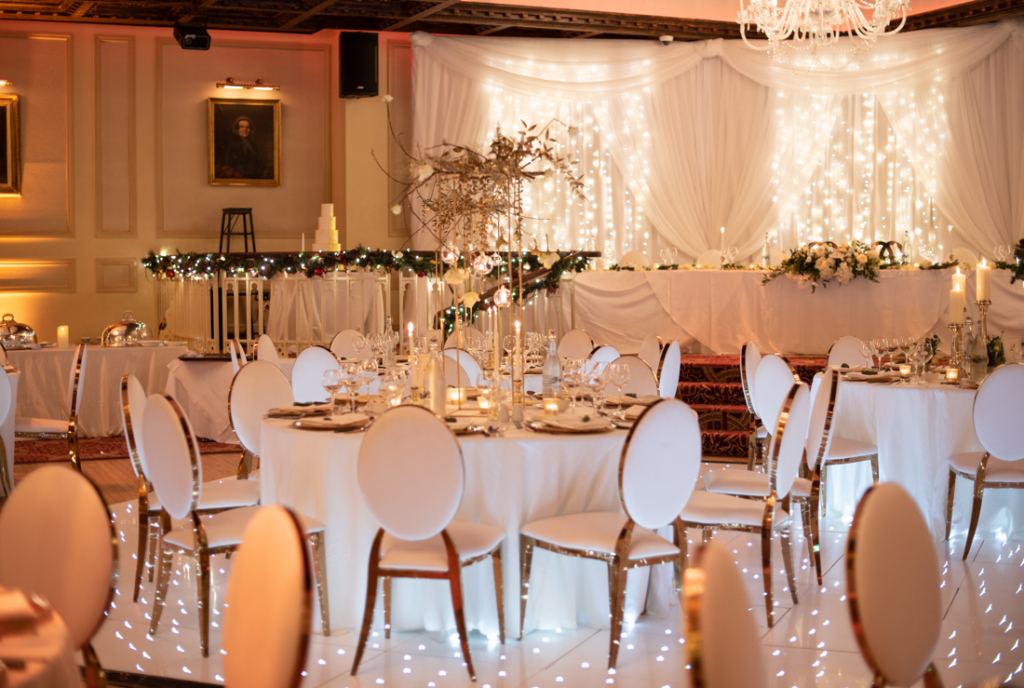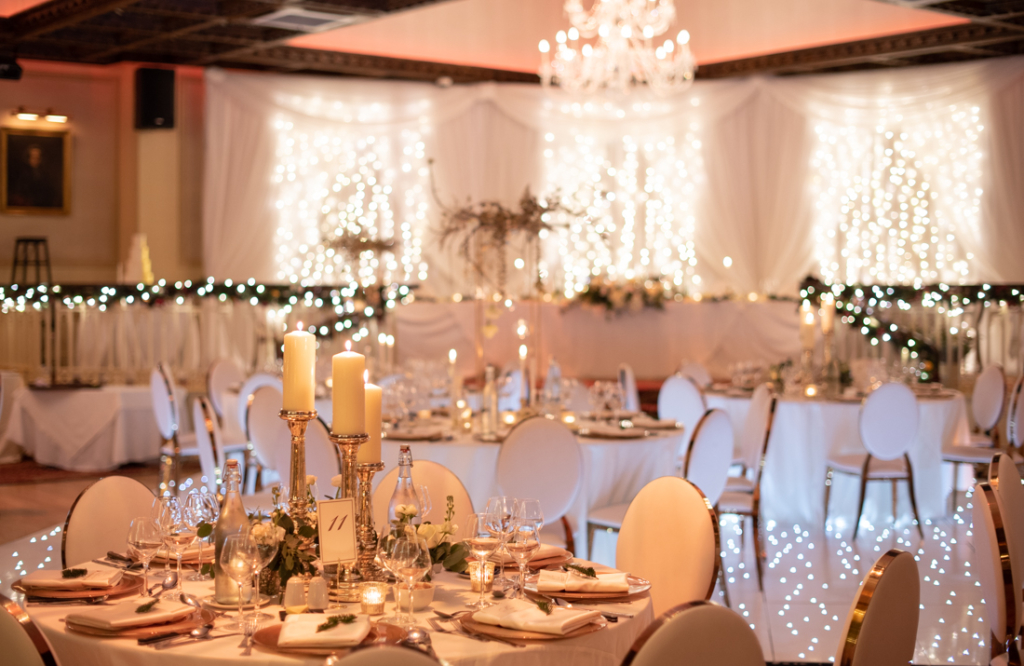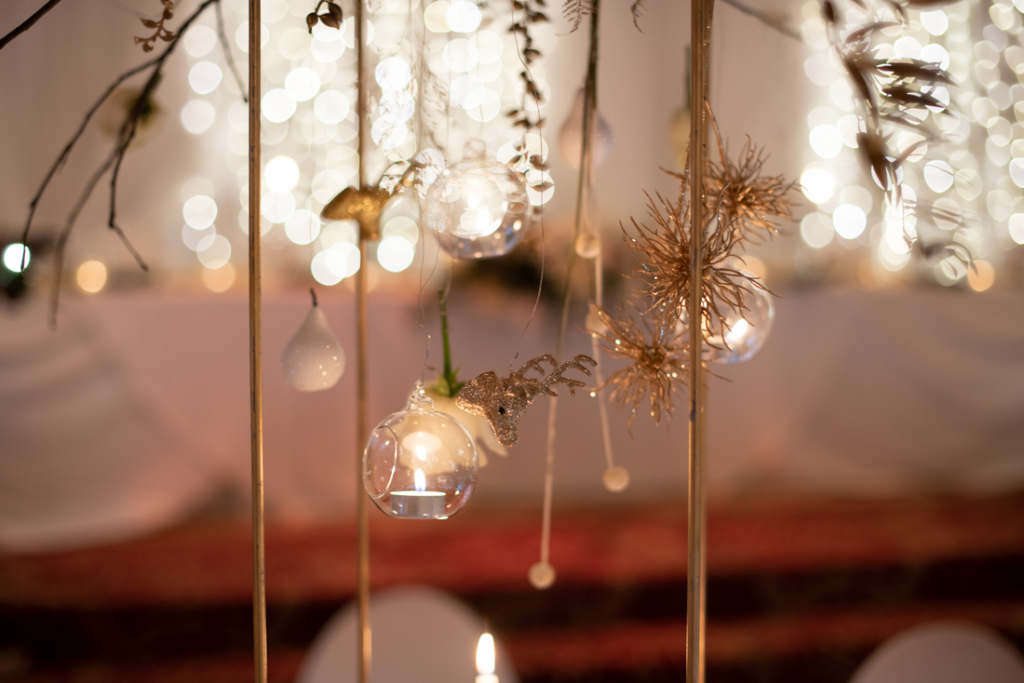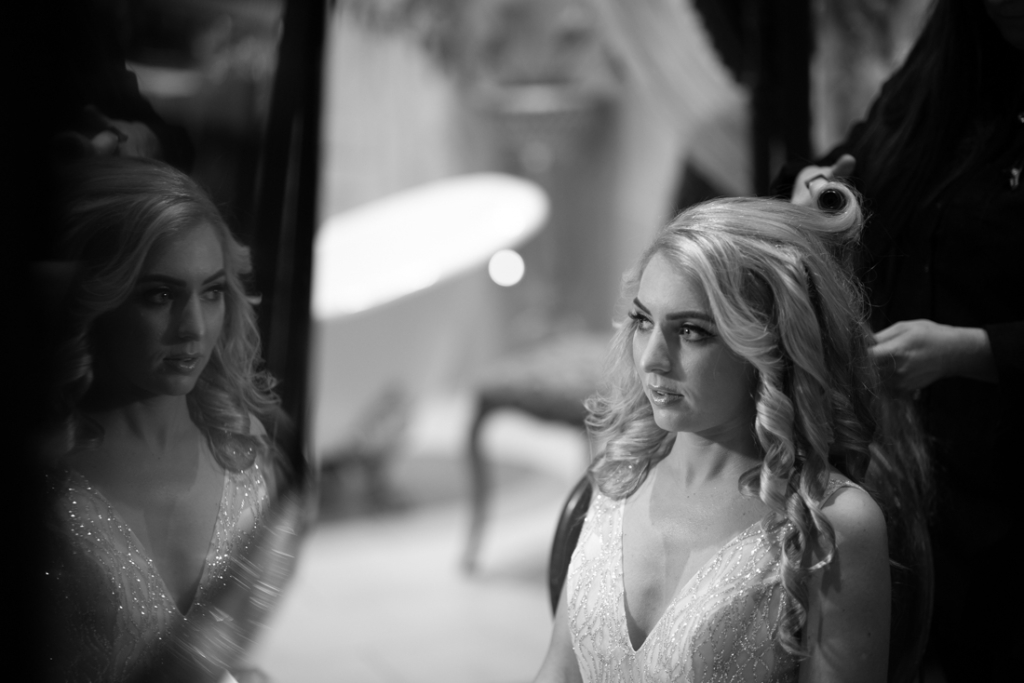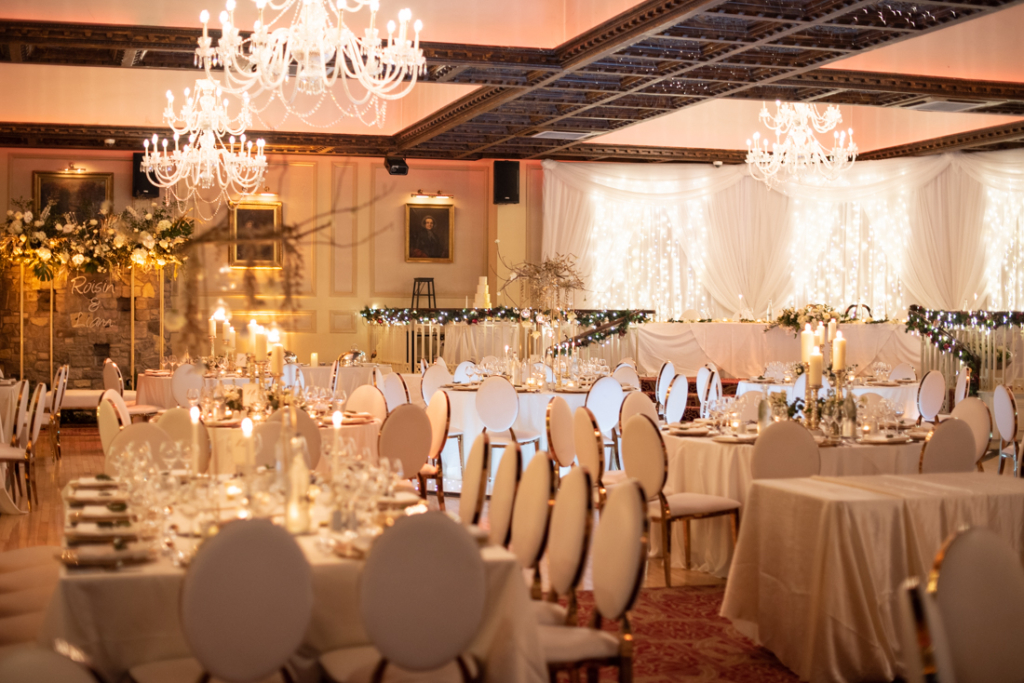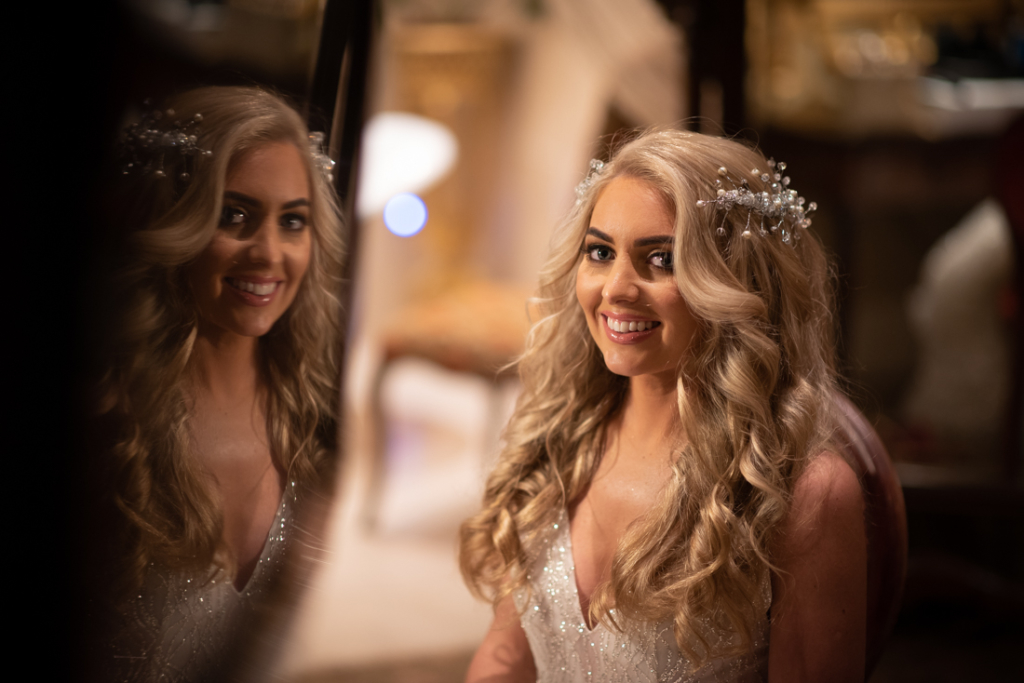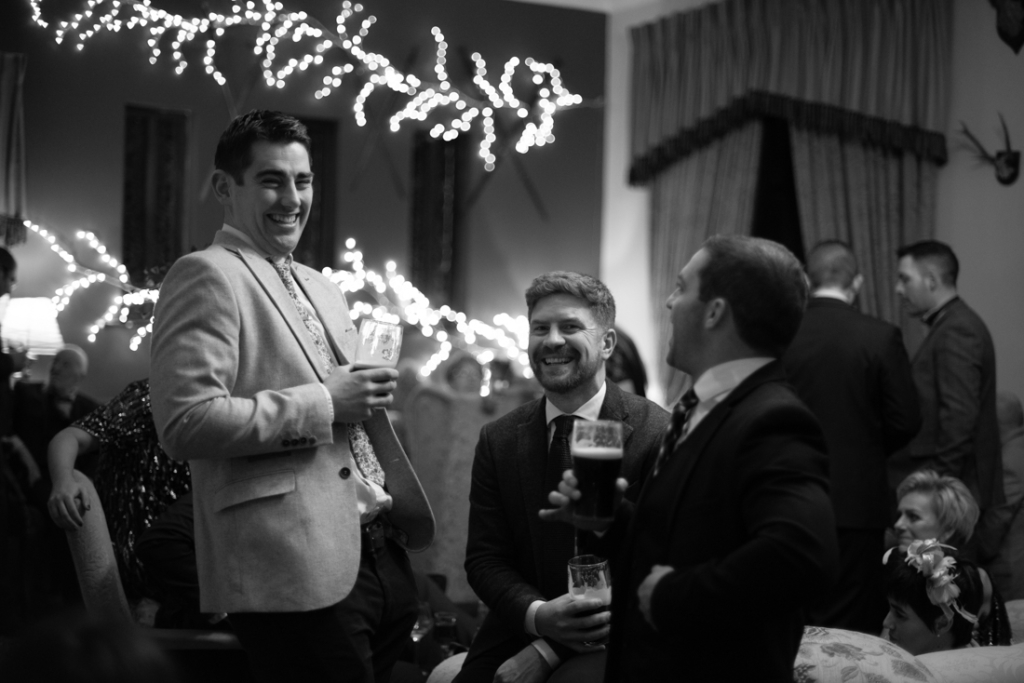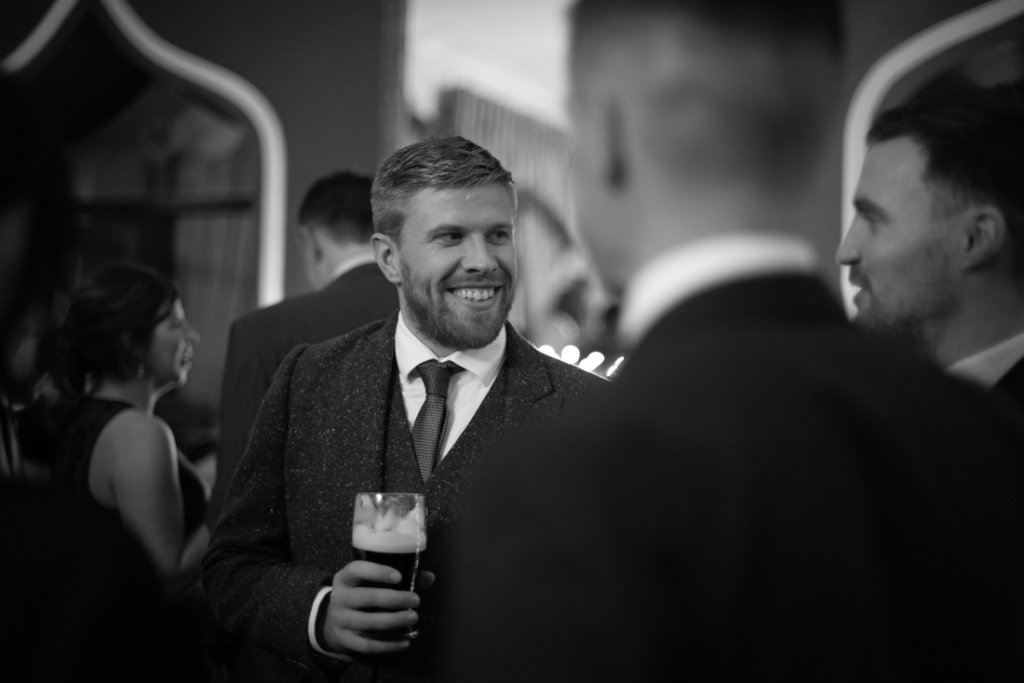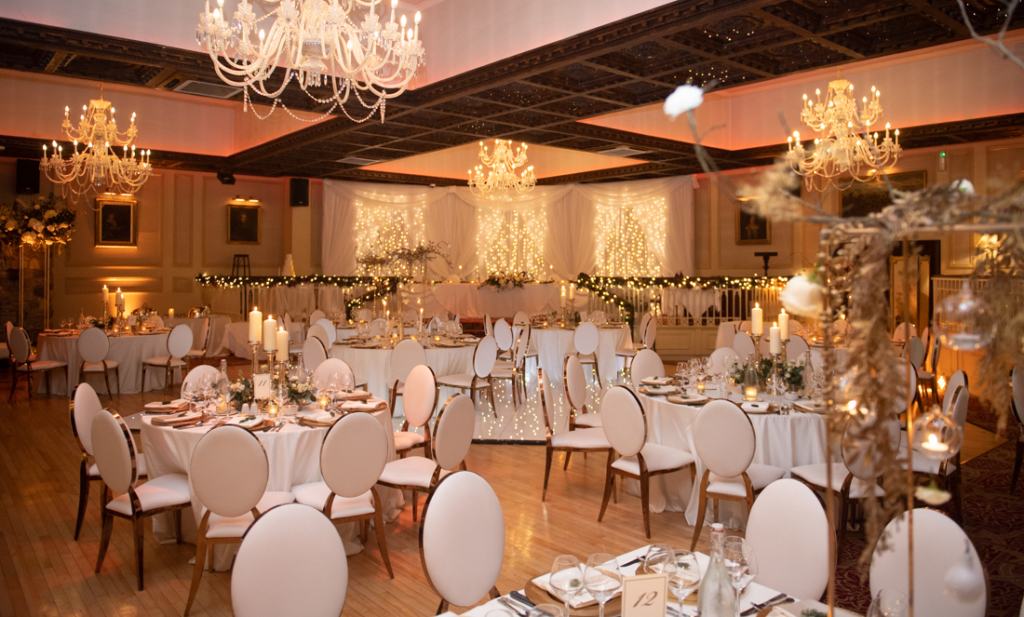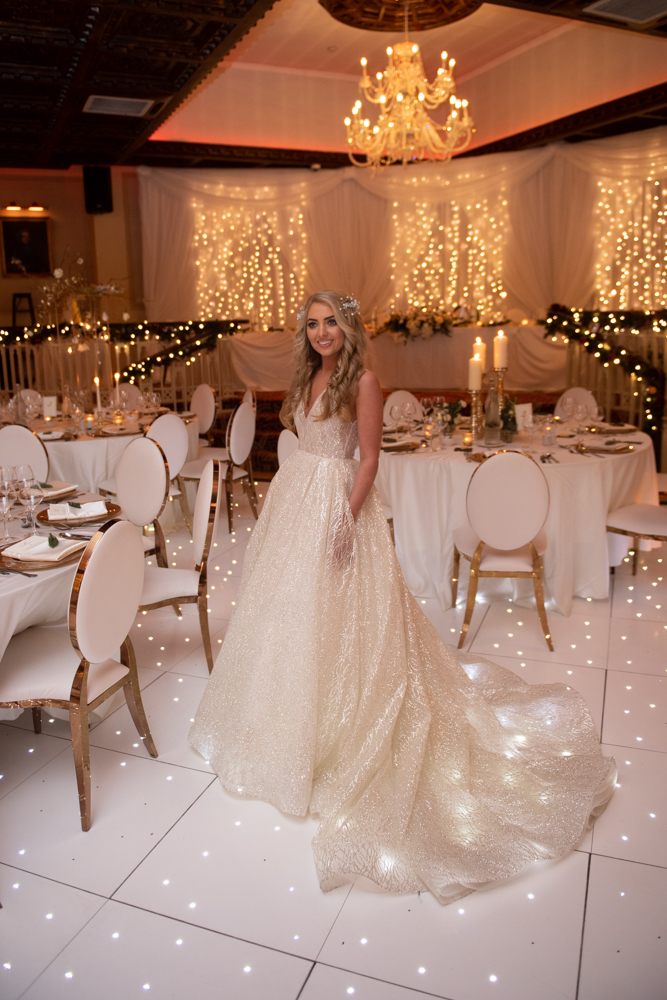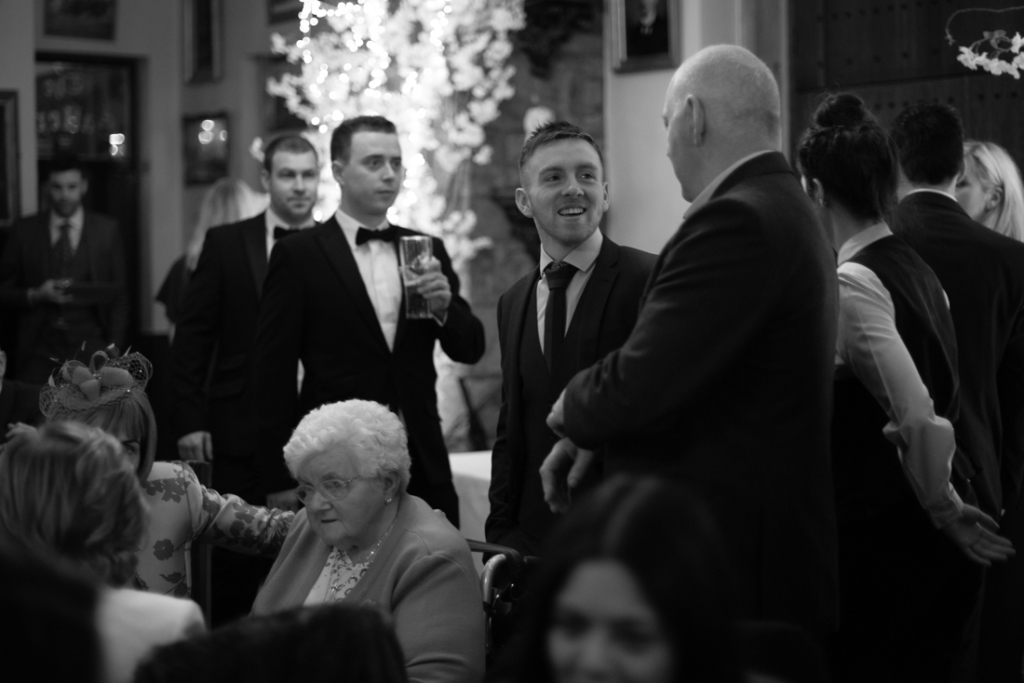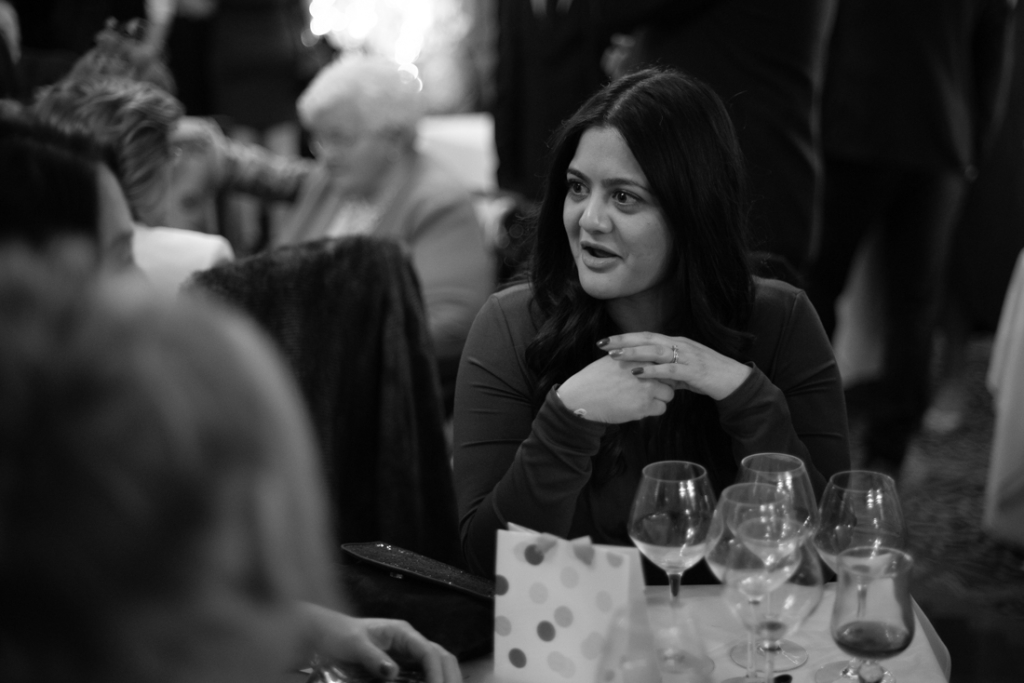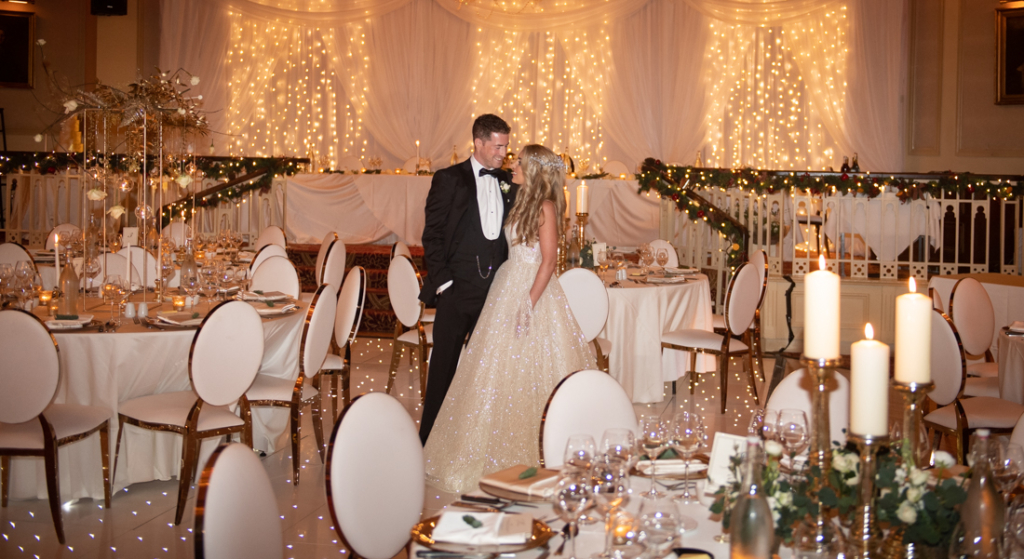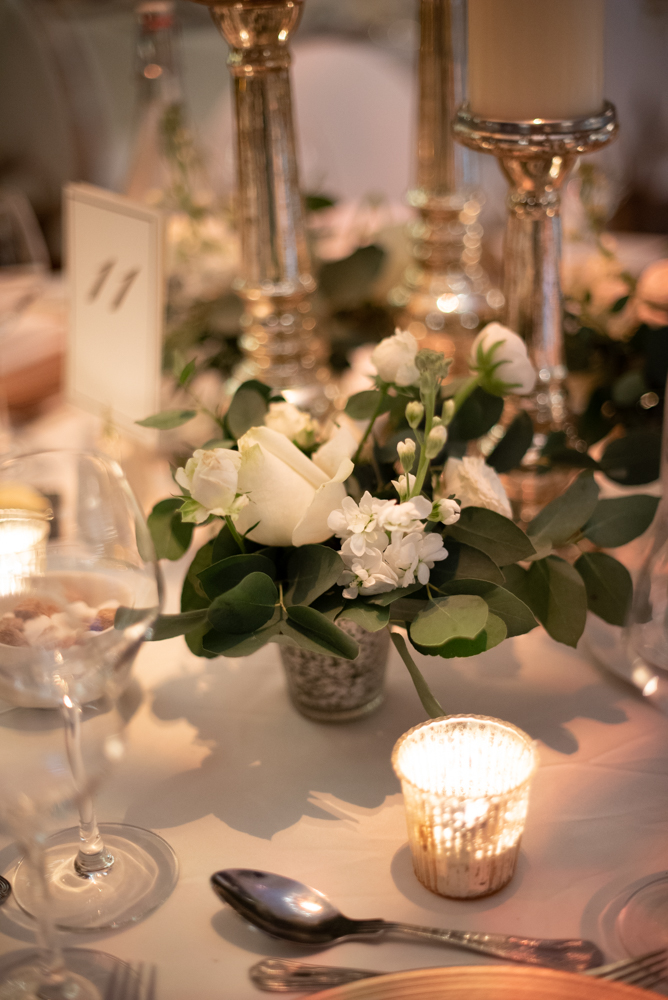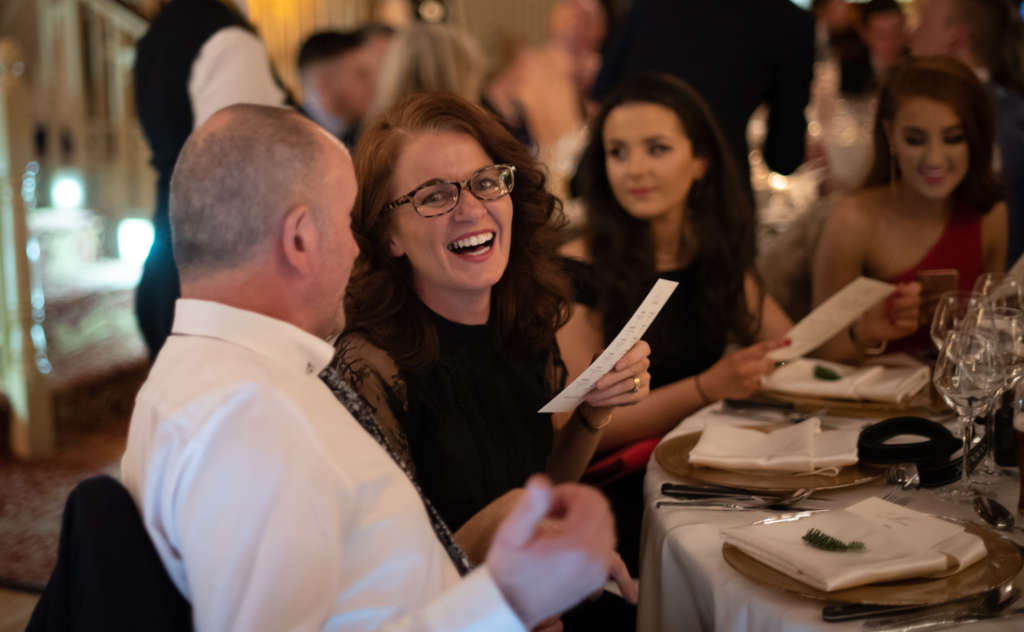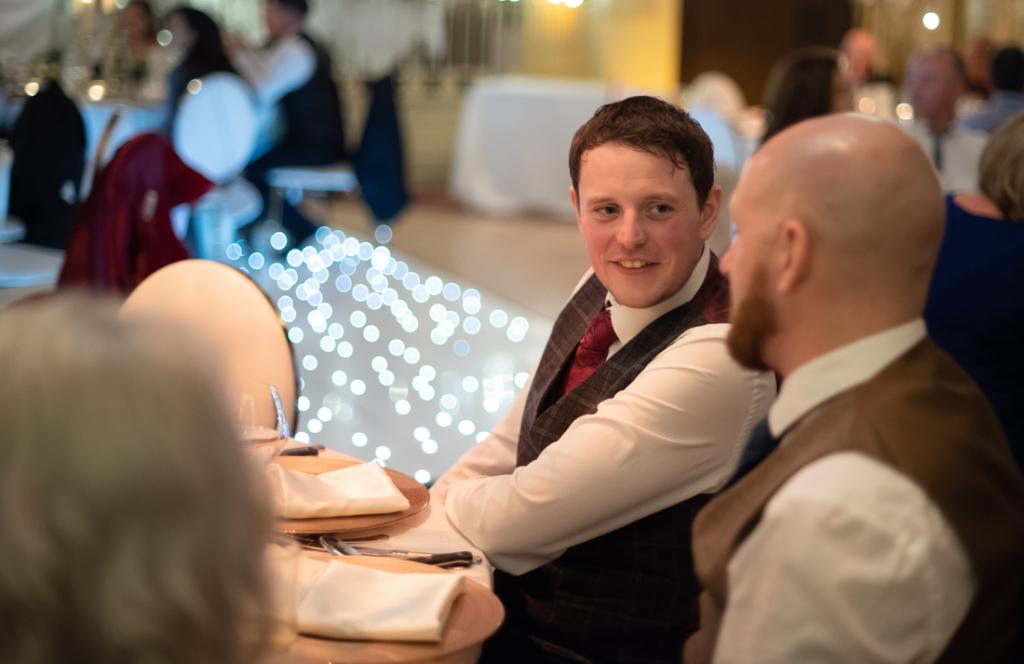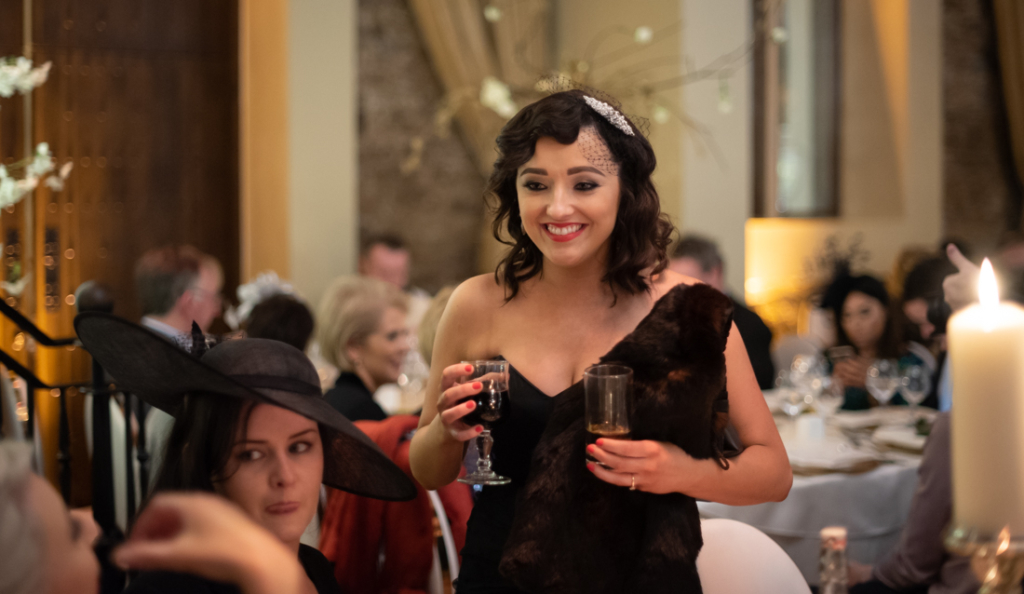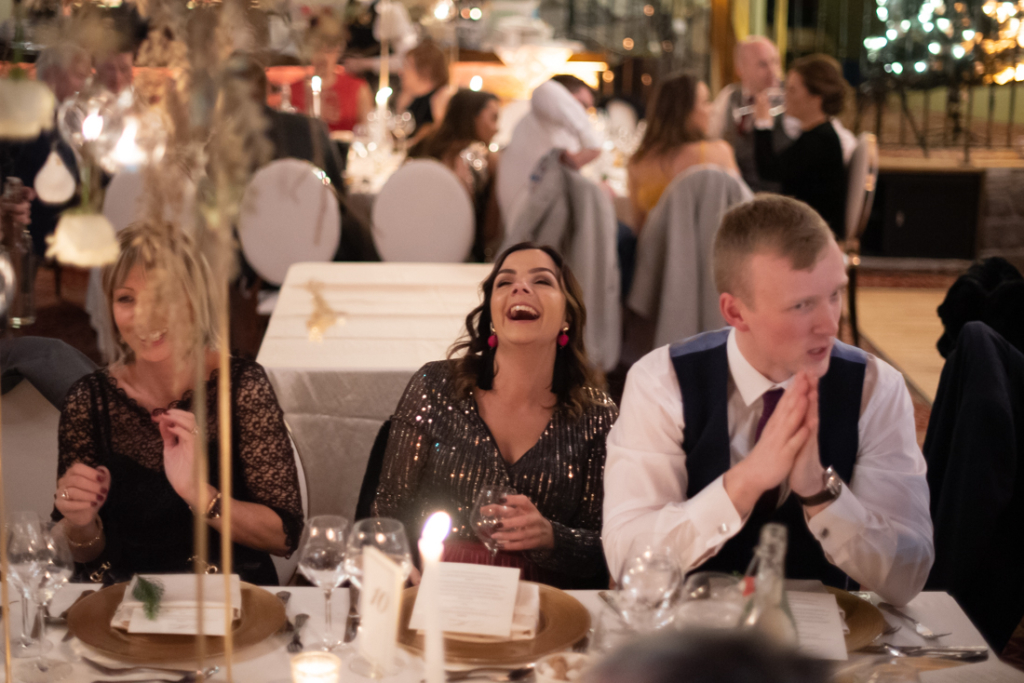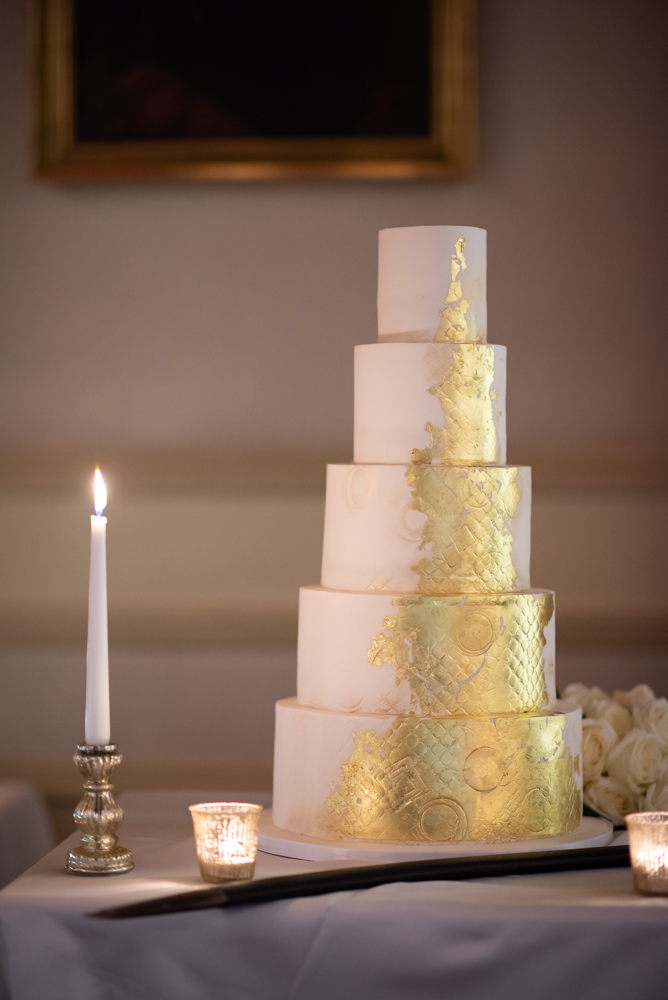 We chose our photographer because…
Liam and I argue over who gets the credit for this. We both did our research online and discovered Mark and Fiona on the weddingsonline.ie website and looked them up and saw amazing reviews and we both loved their work. Mark and Fiona were an absolute joy on the day. They were so much craic and literally coordinated our entire day.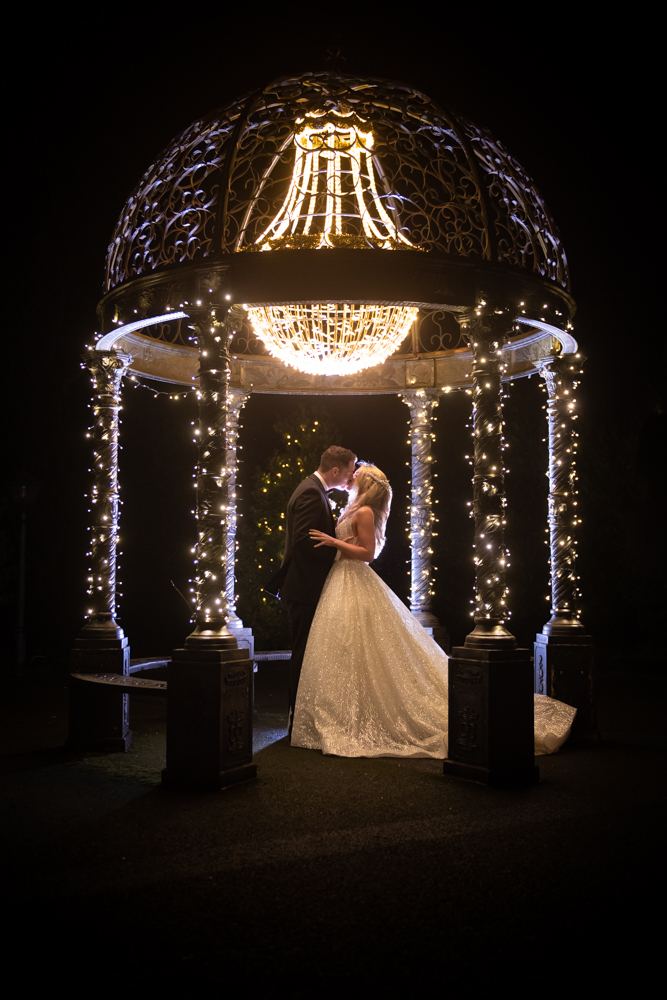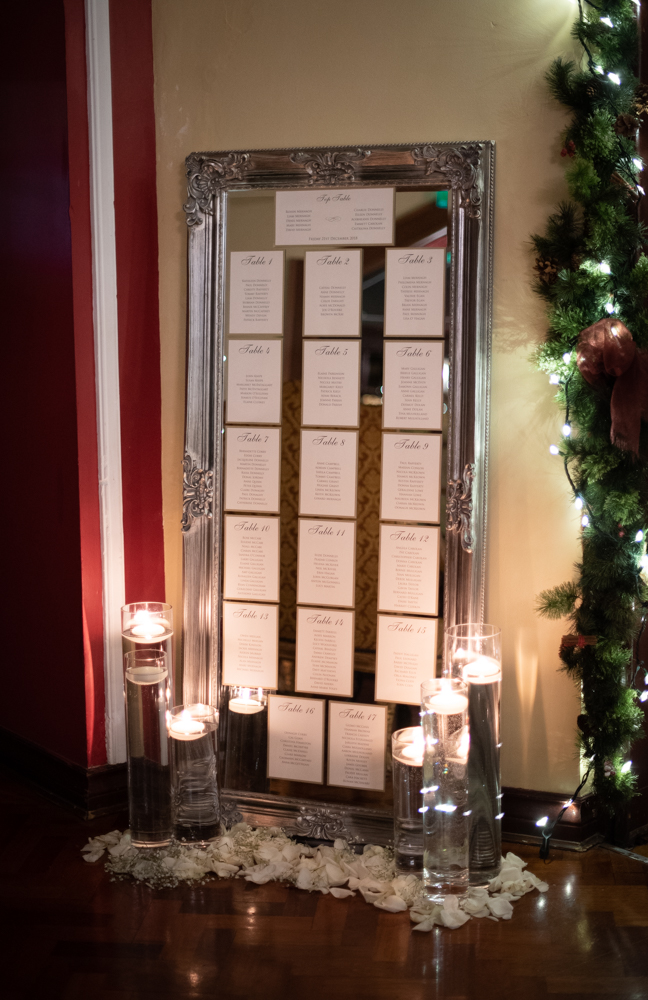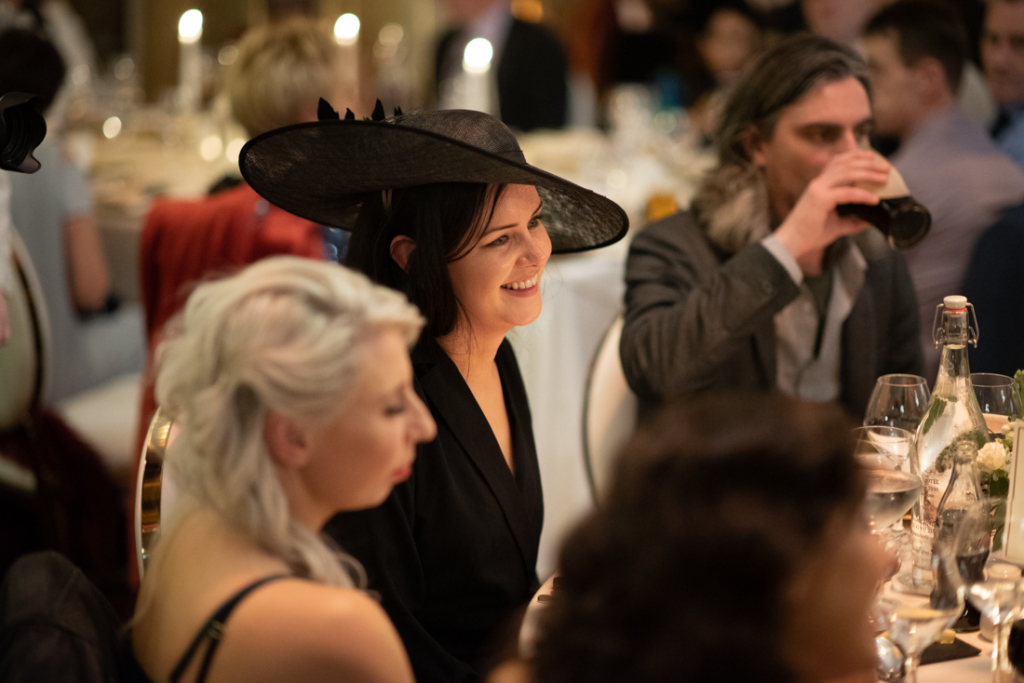 My favourite part of the wedding day…
I think for both of us it was when we walked into the ballroom to see all of our guests clapping and cheering us in. It was the first chance we got to be with them all and celebrate our day with friends and family.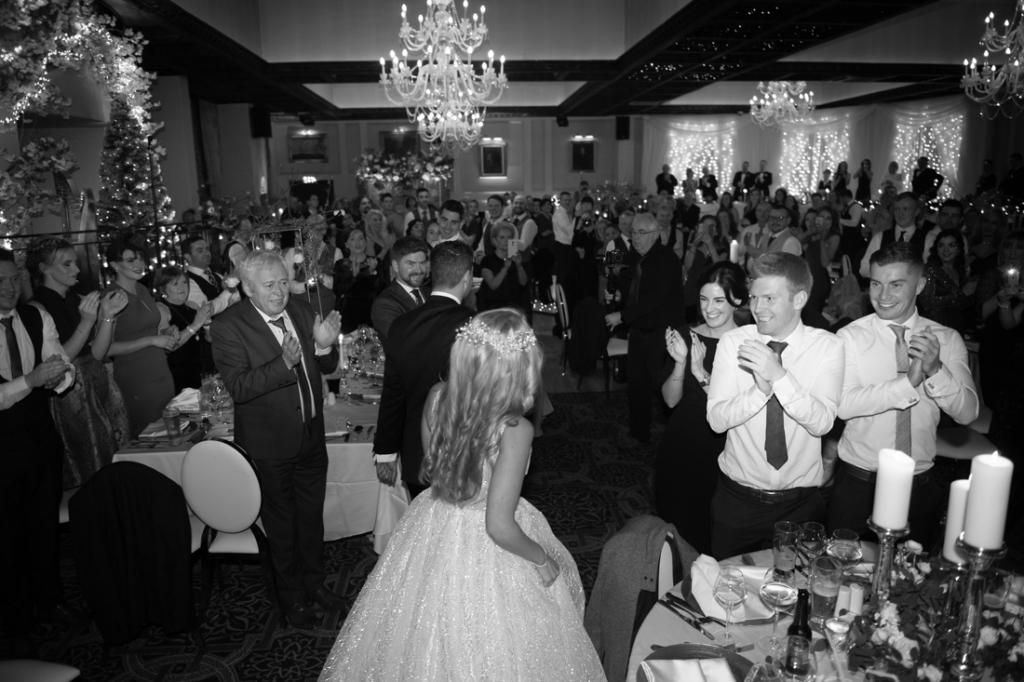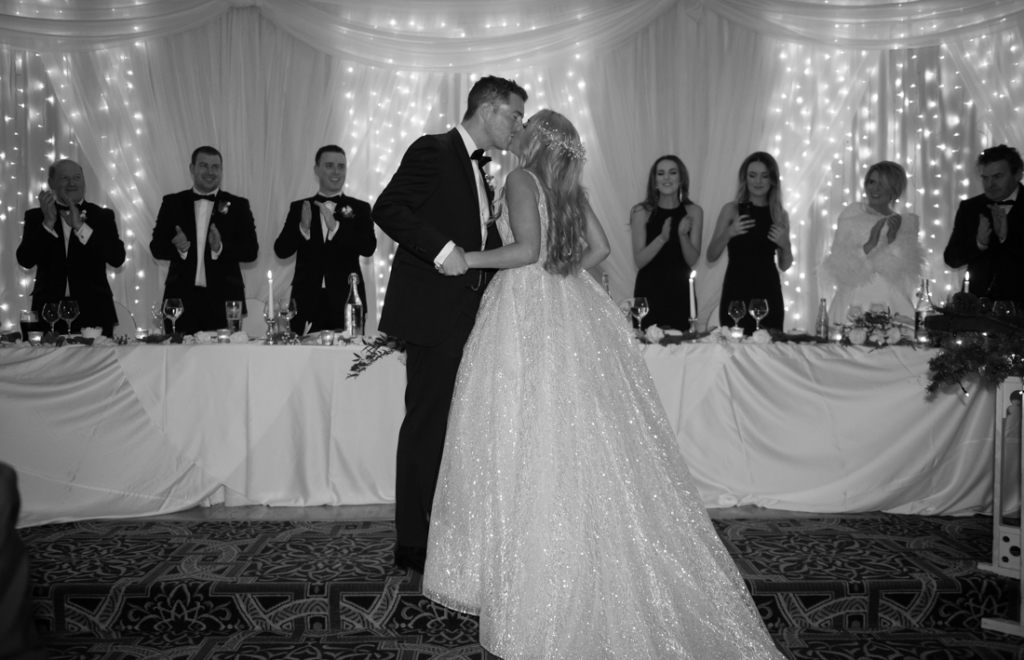 Our honeymoon…
Maldives! WOW! I highly recommend it for a honeymoon, I have never been so relaxed in my life. It was heaven on earth!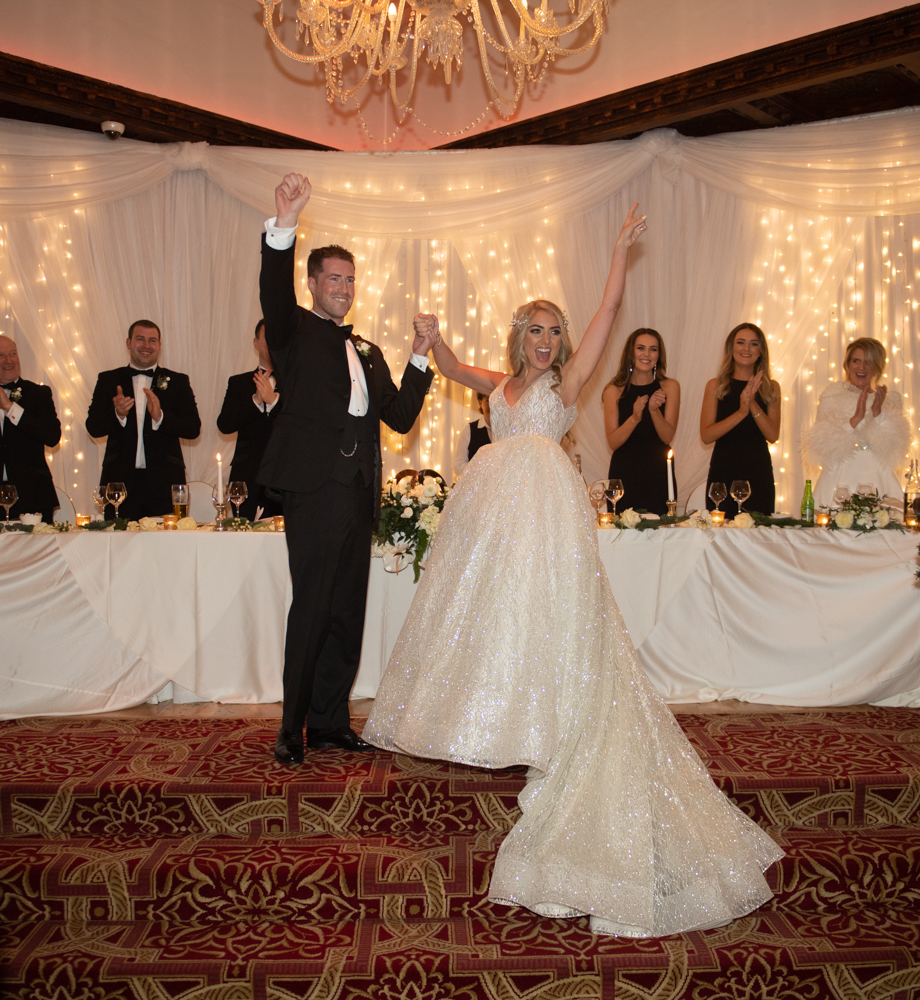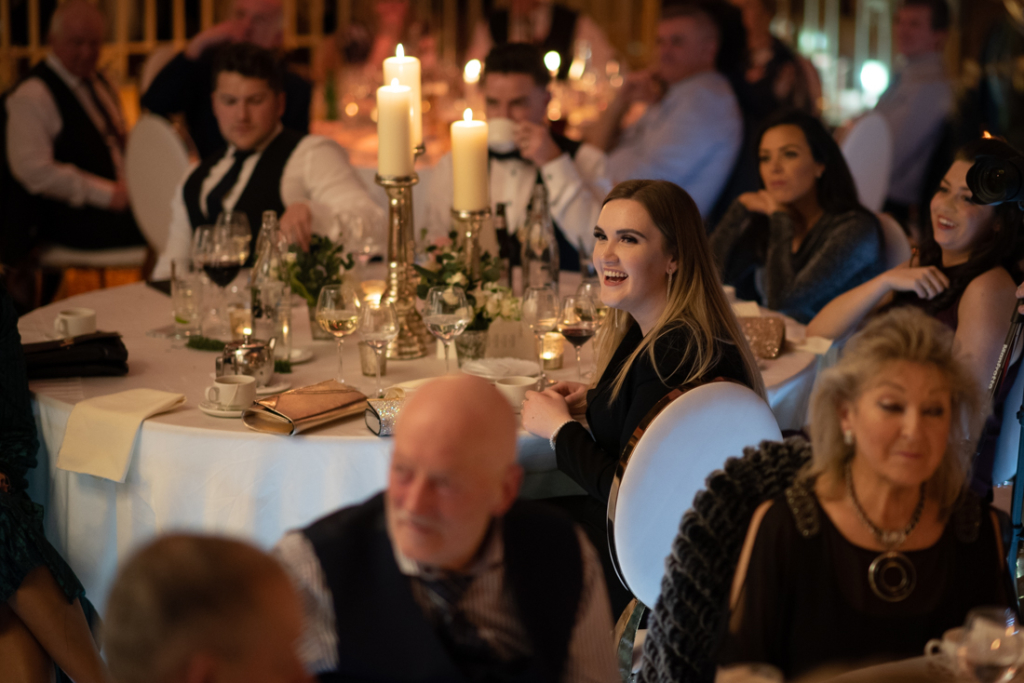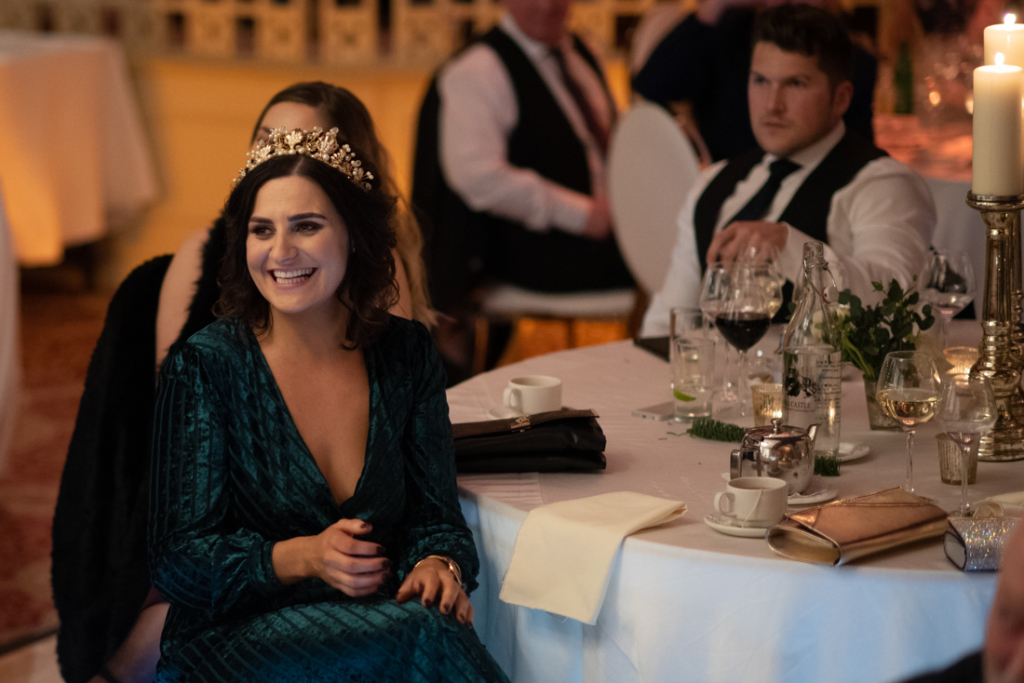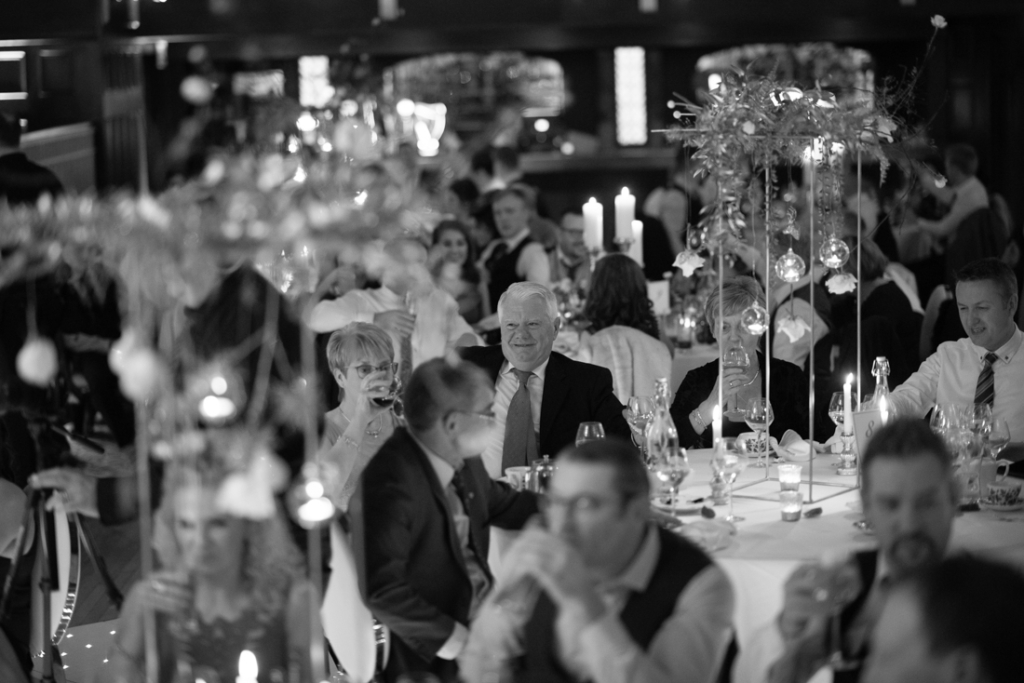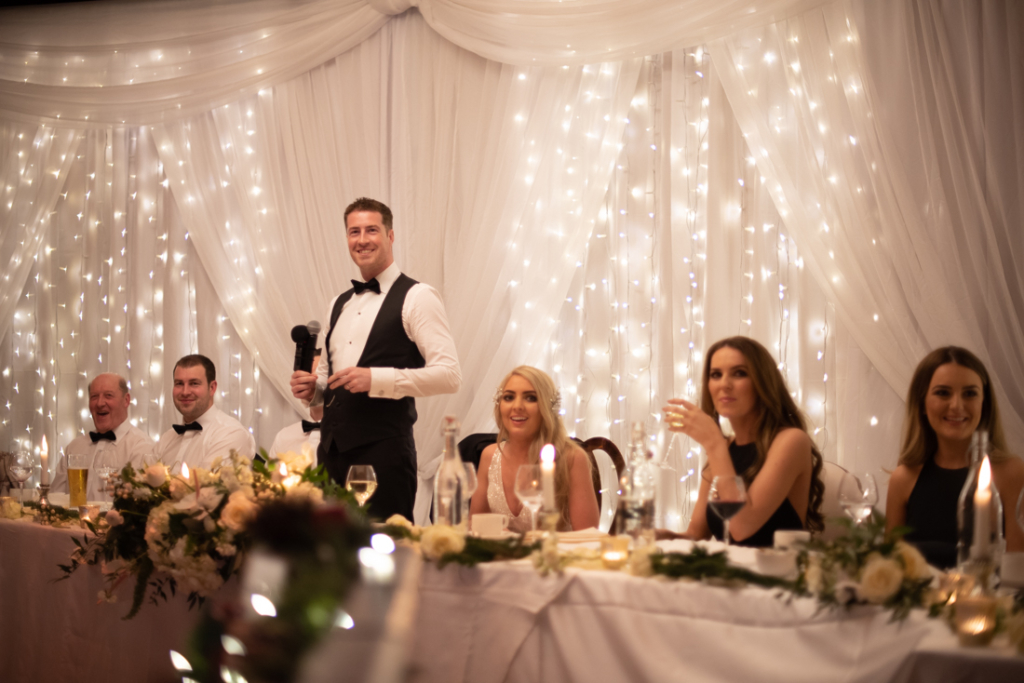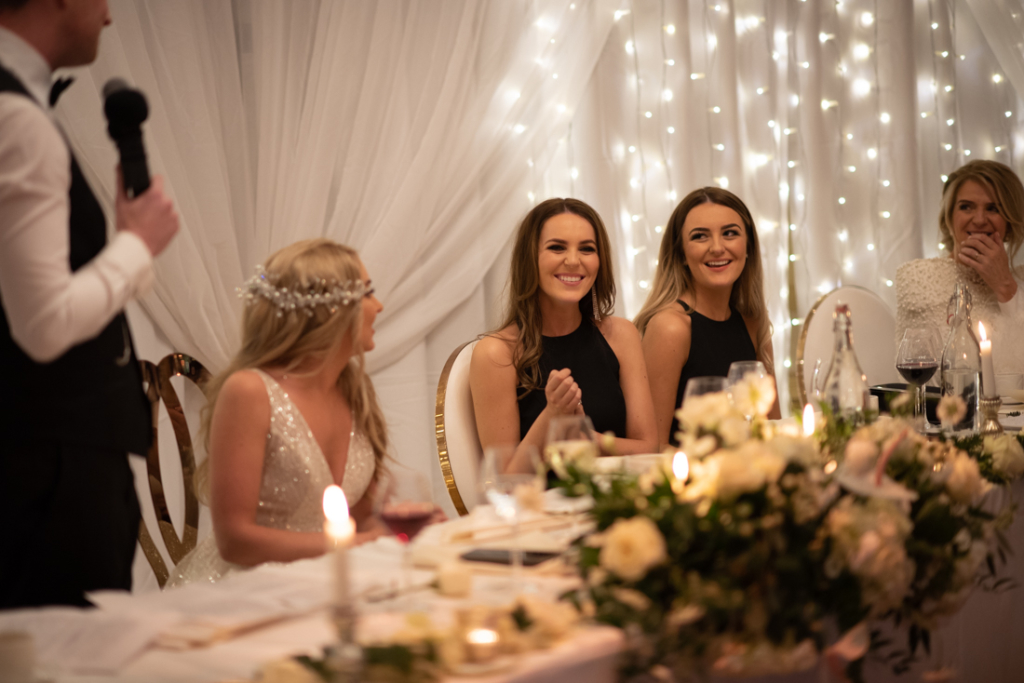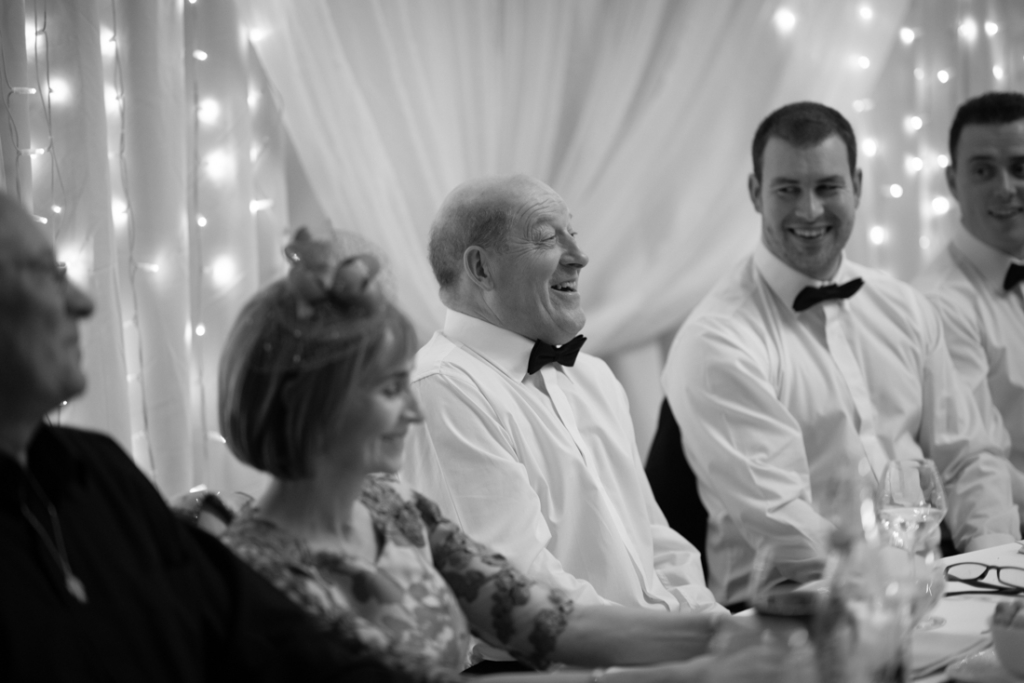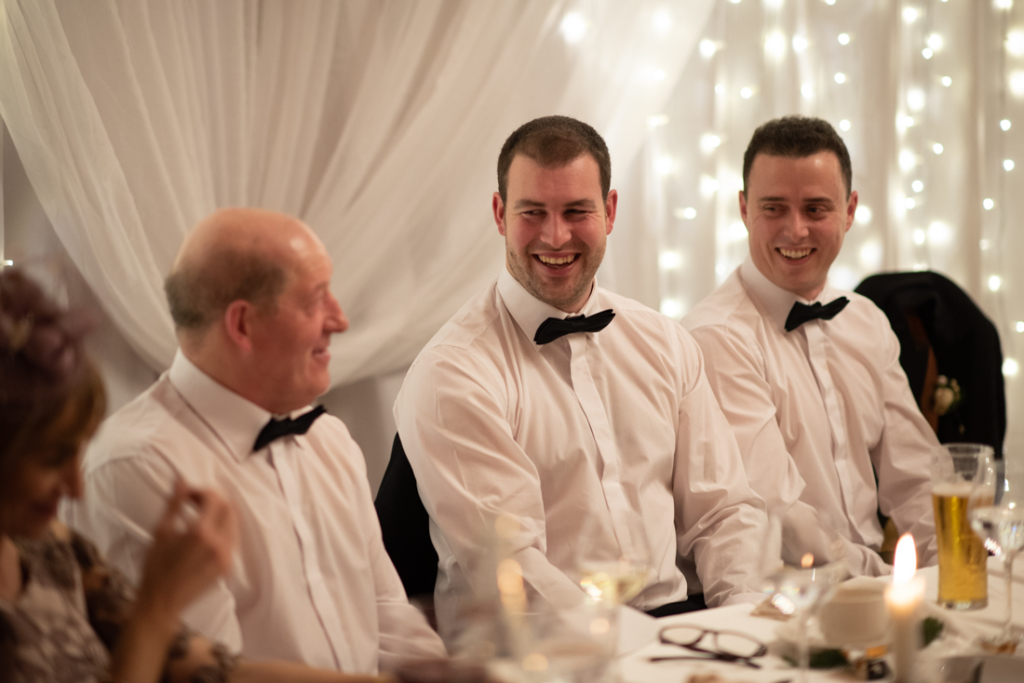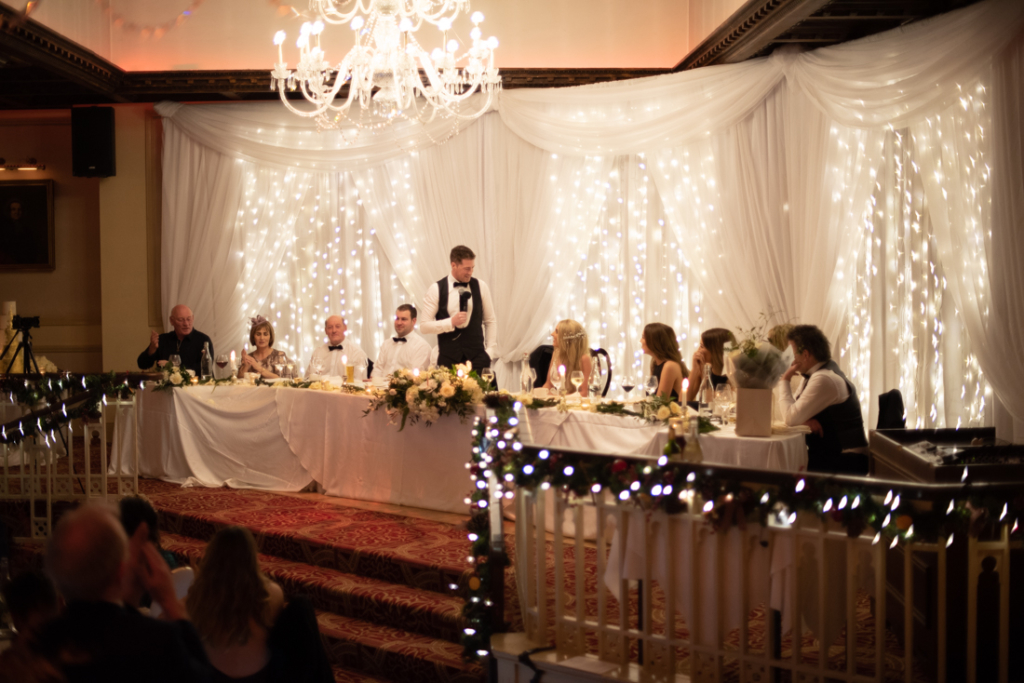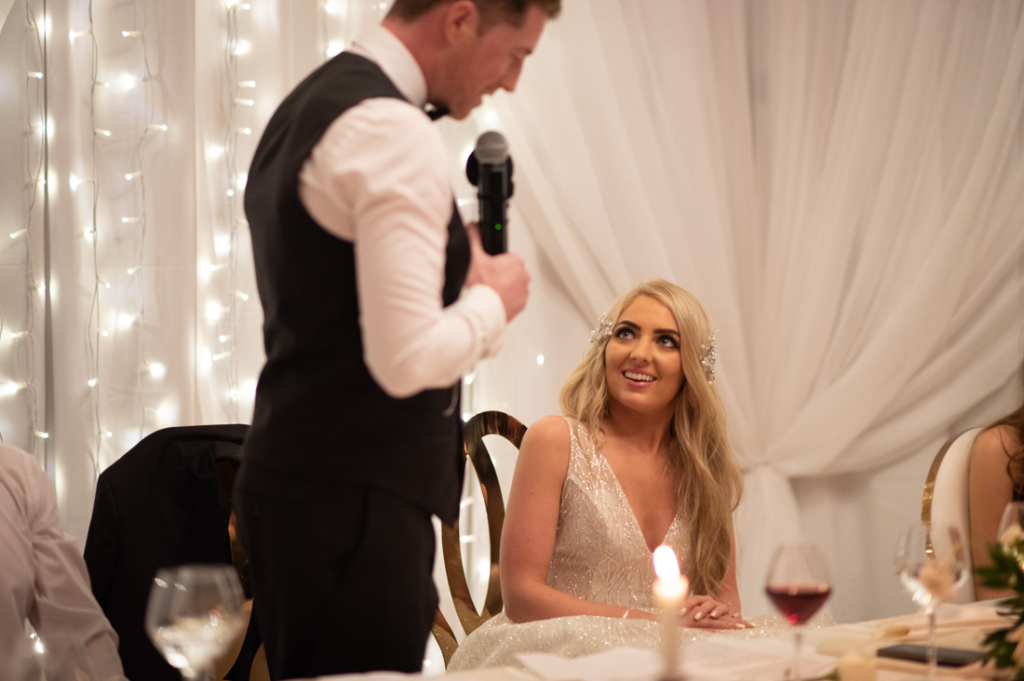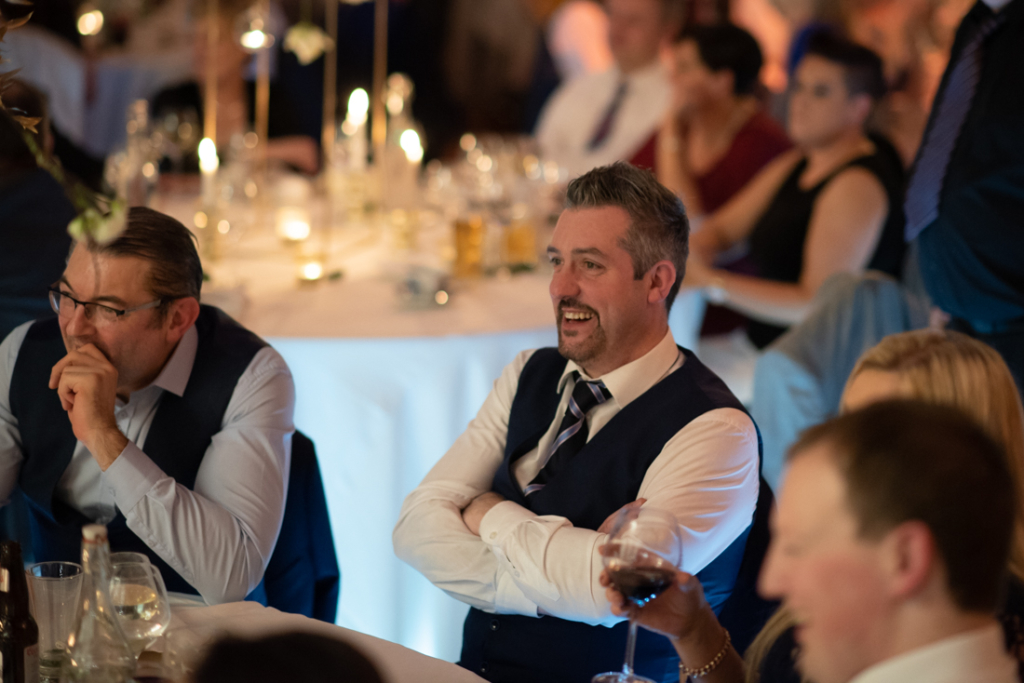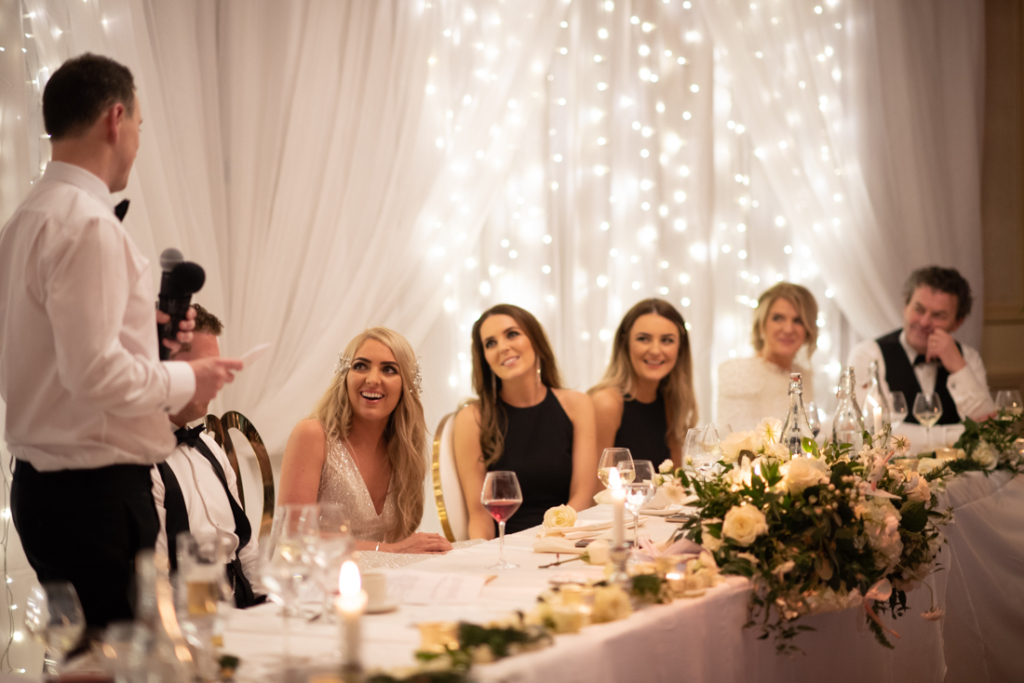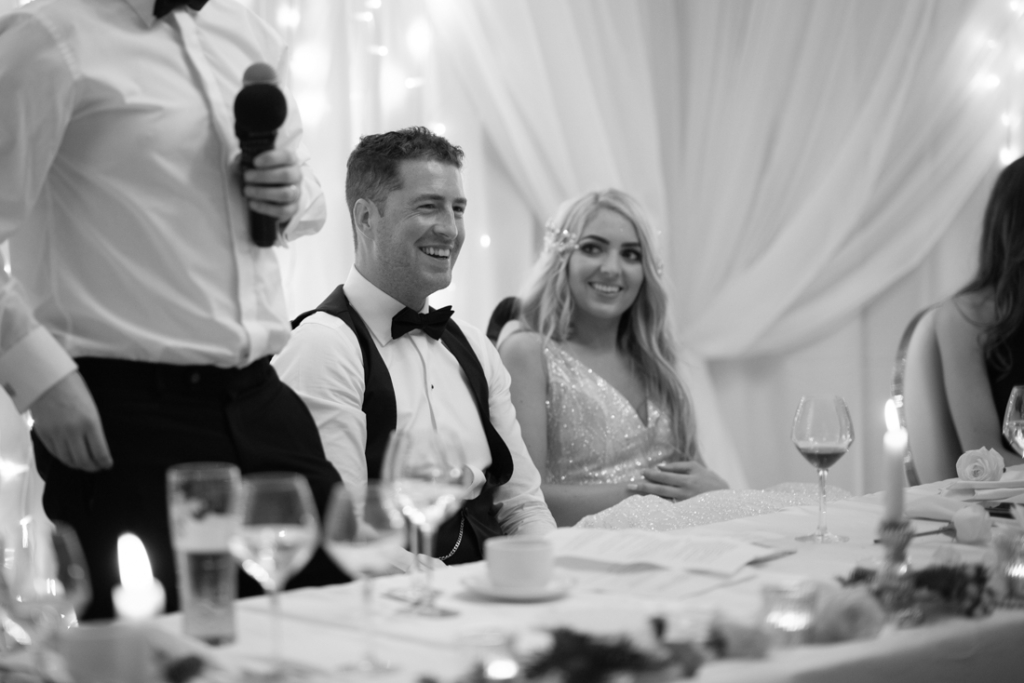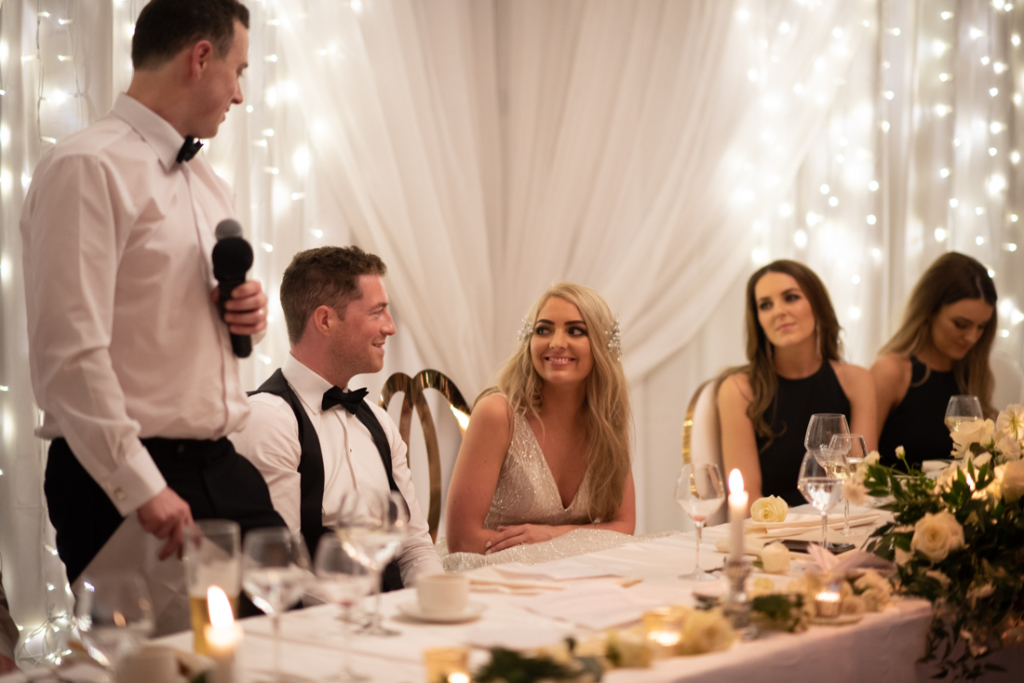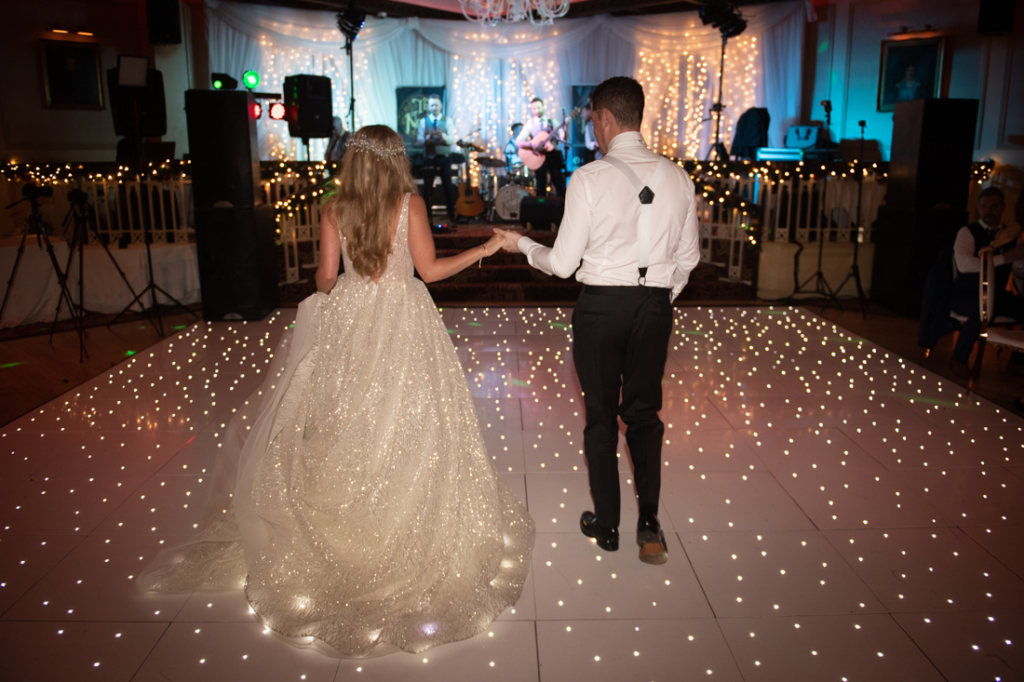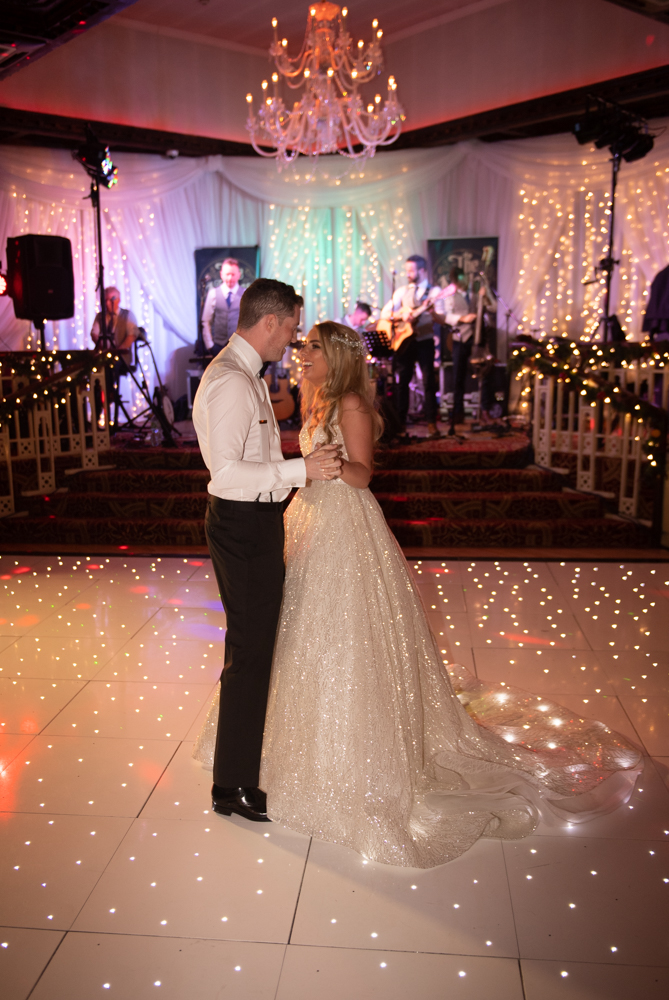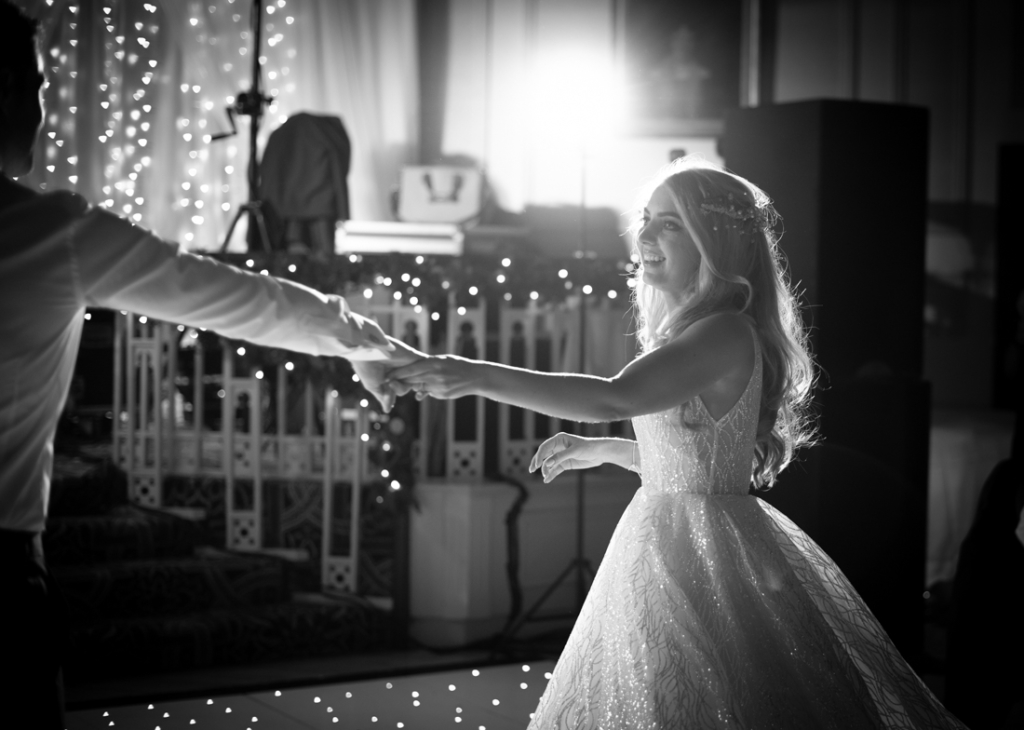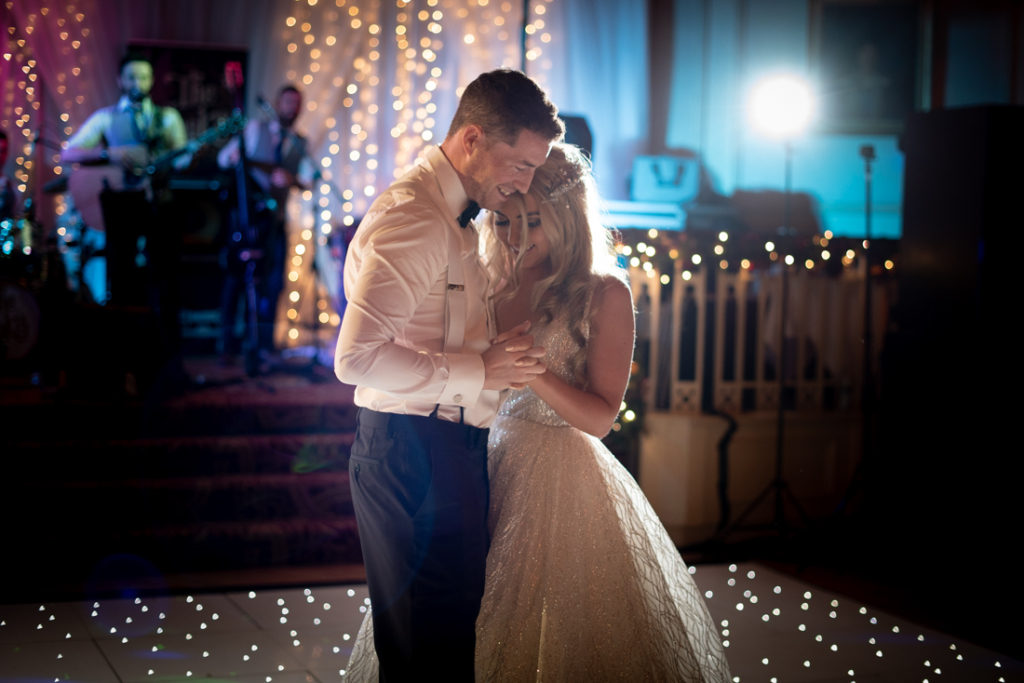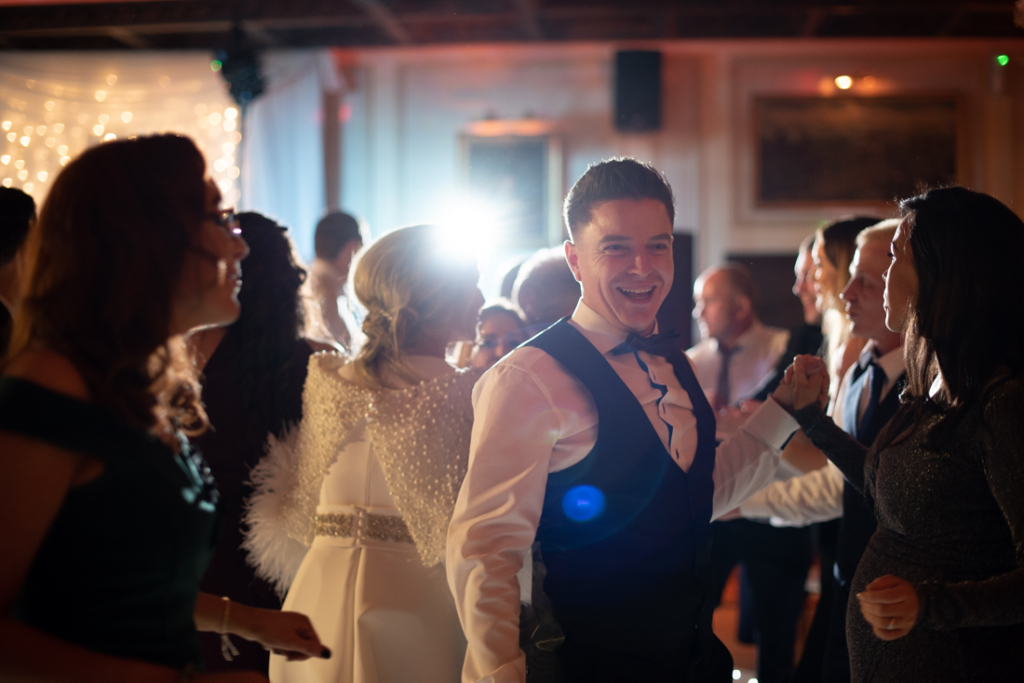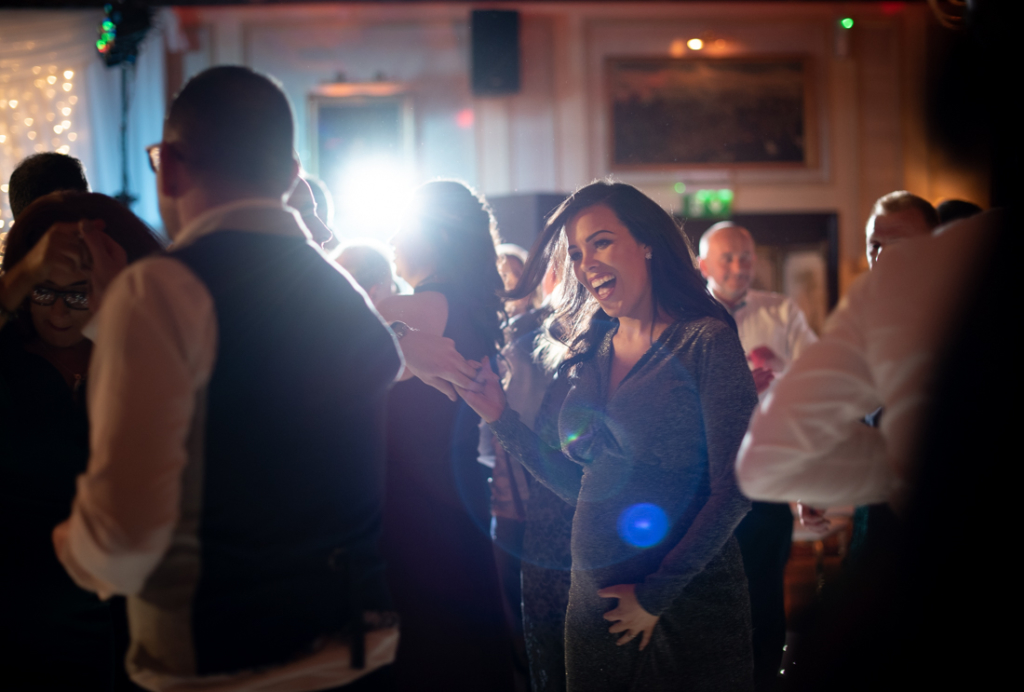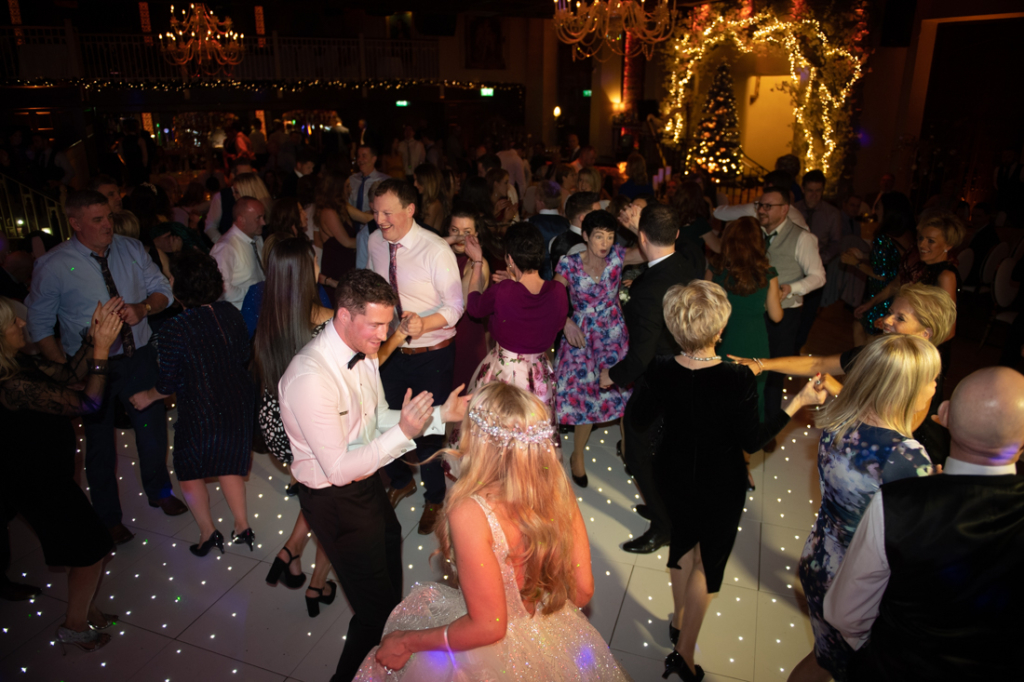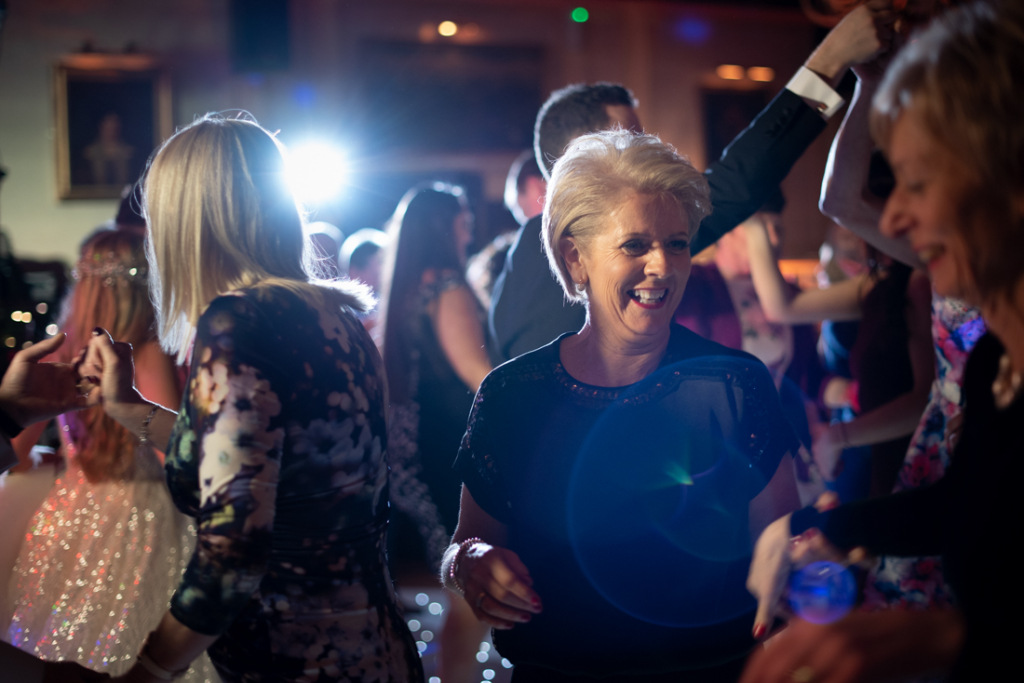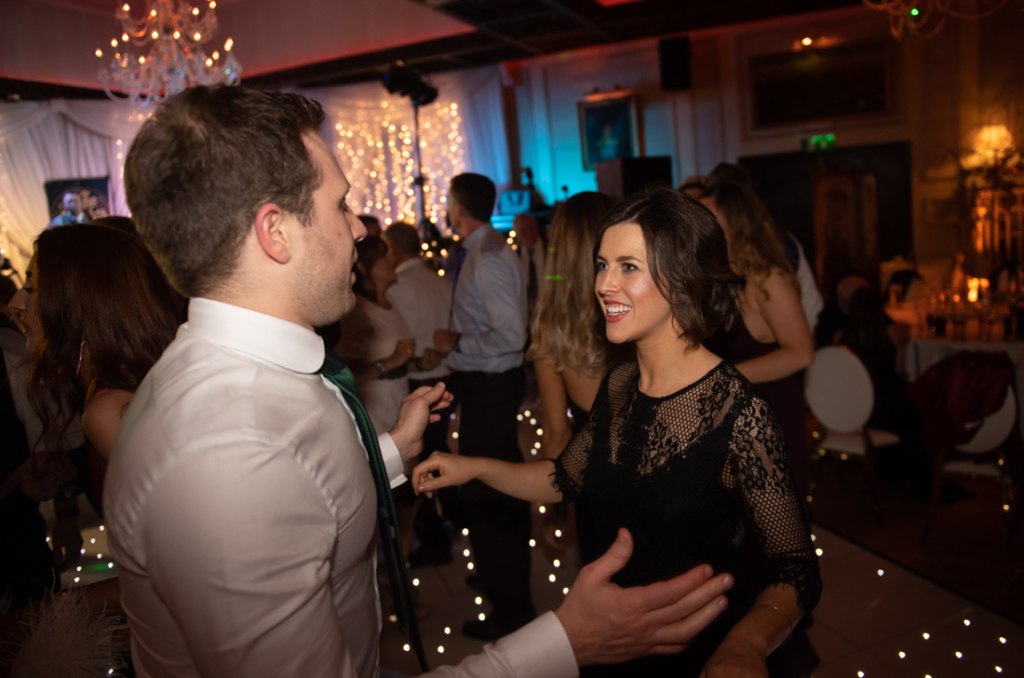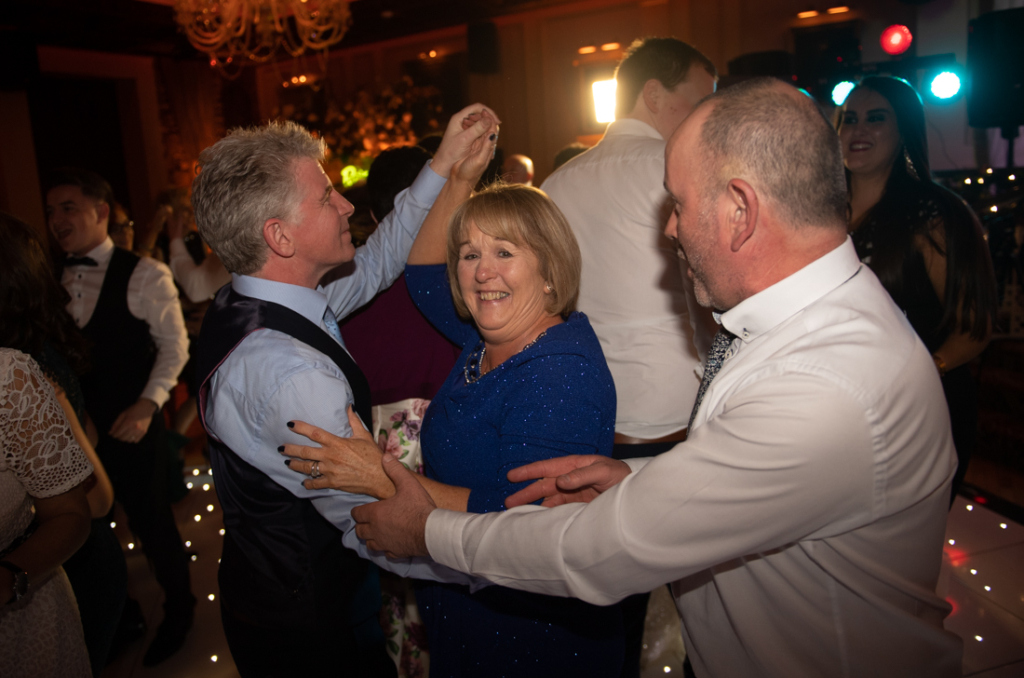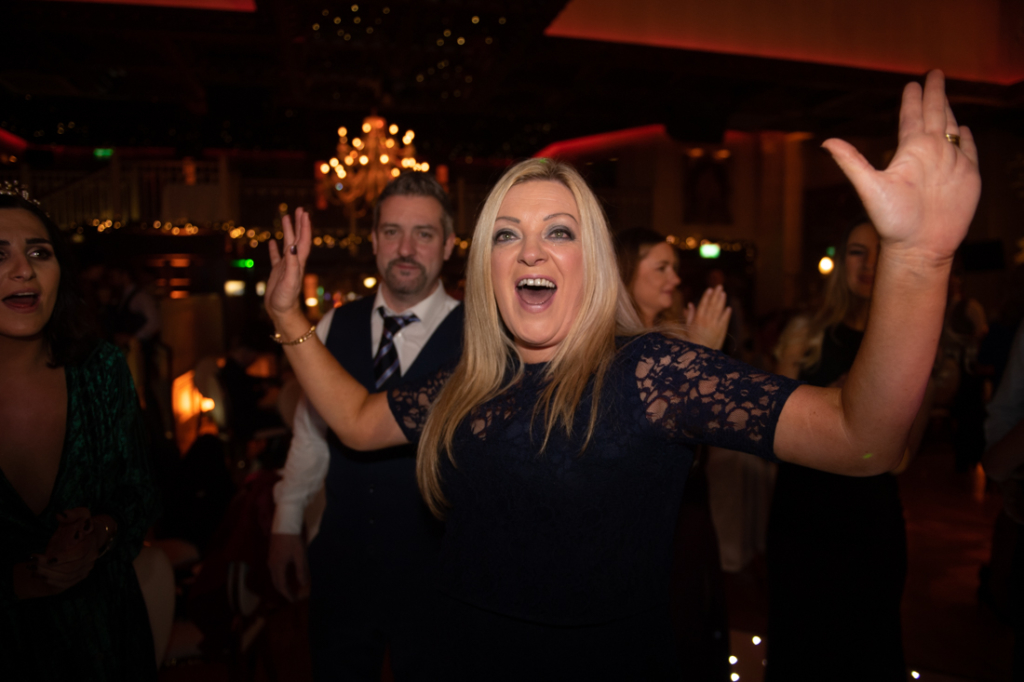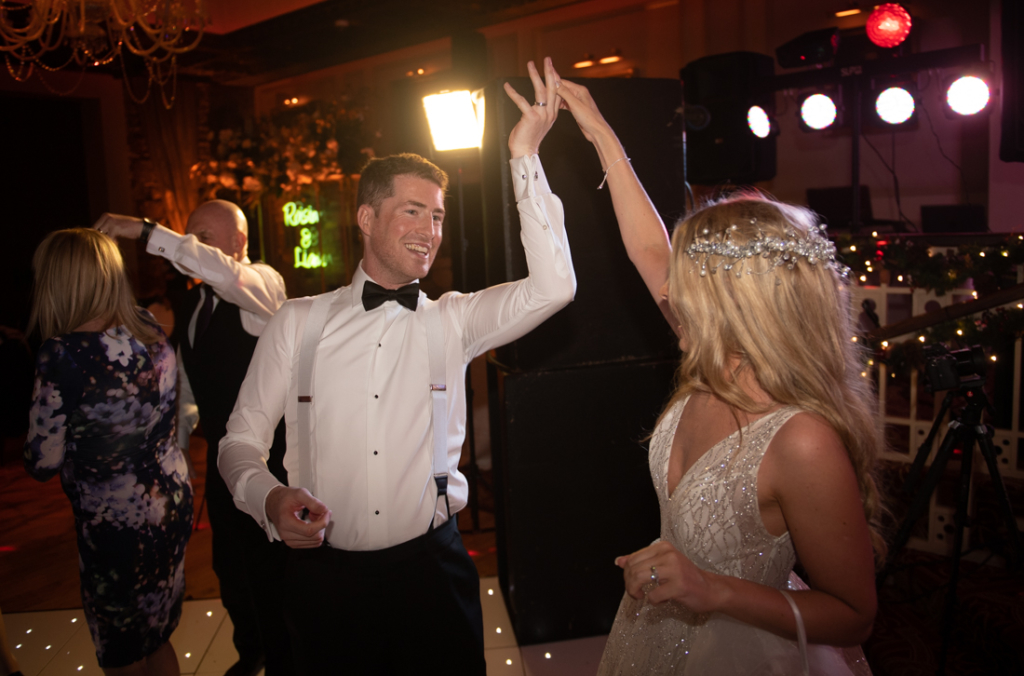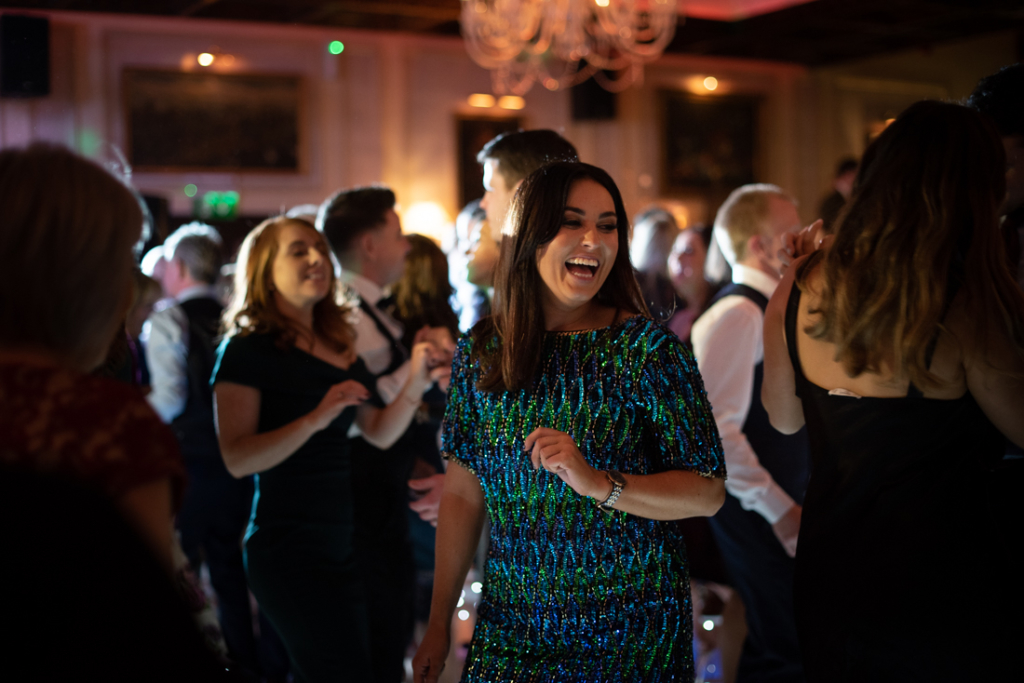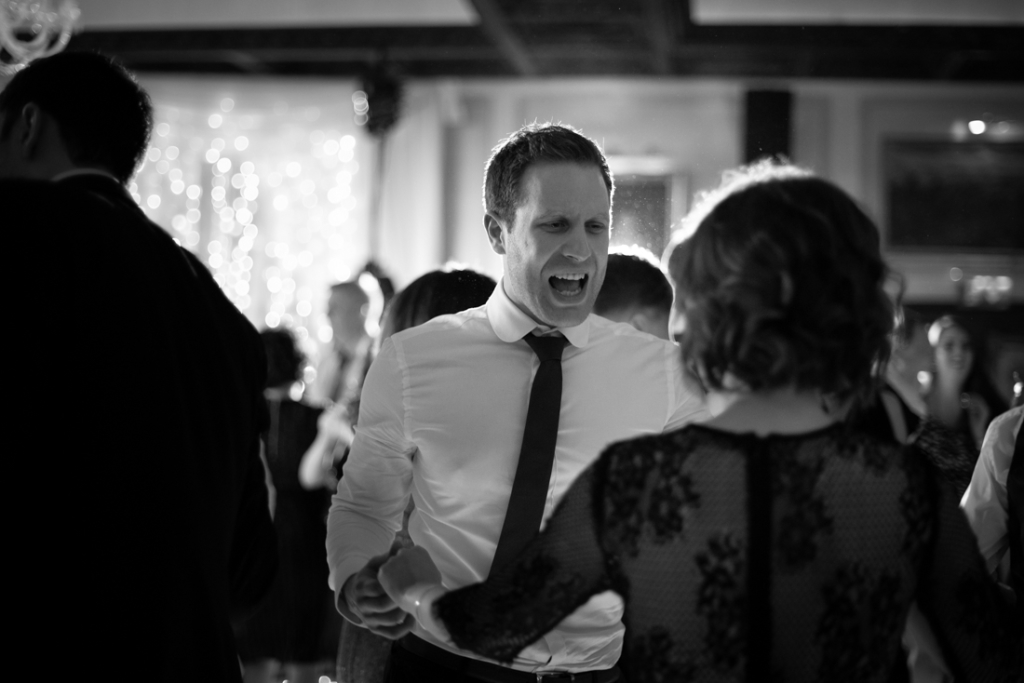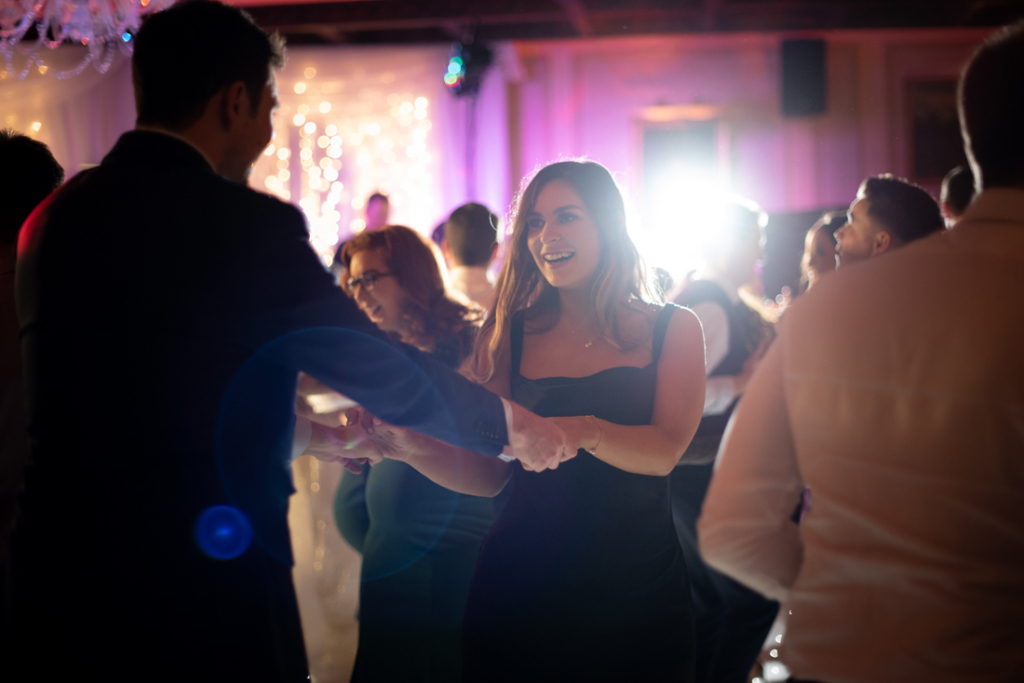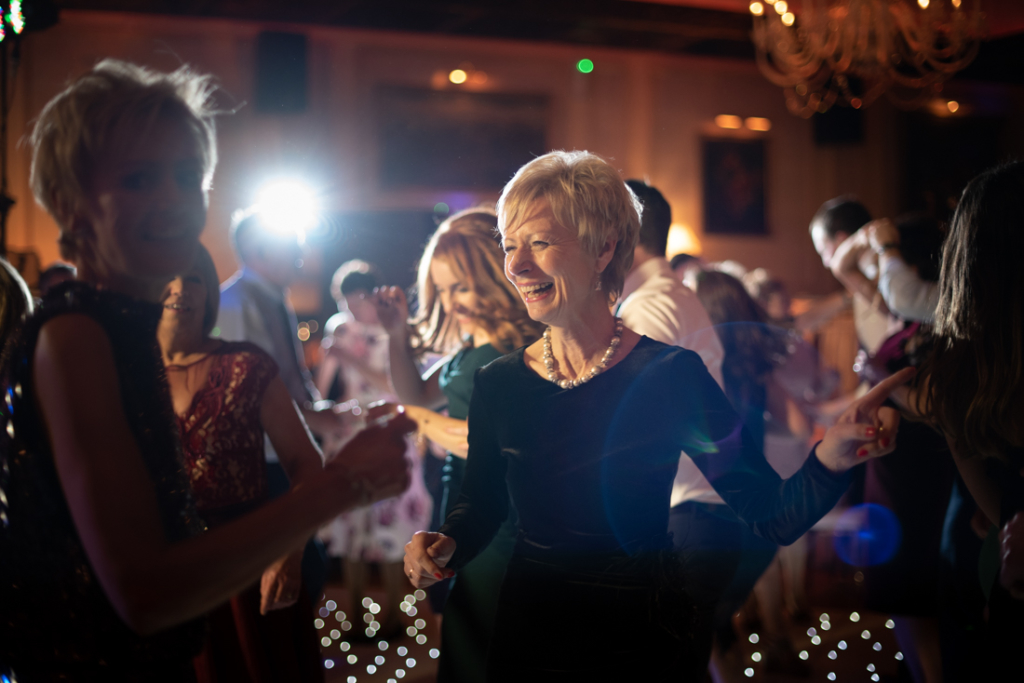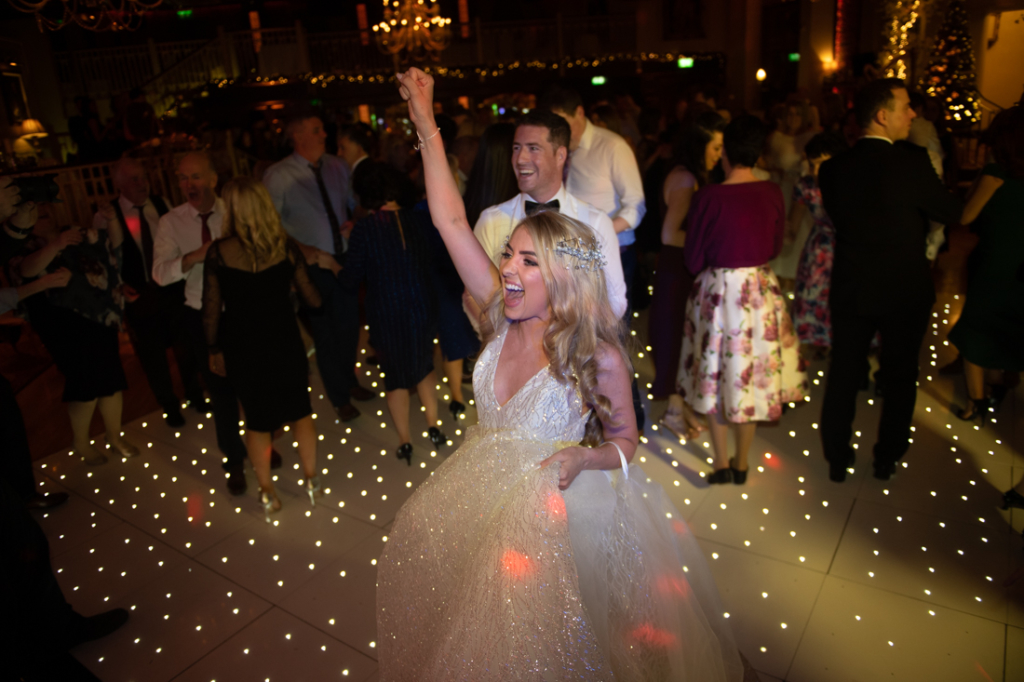 The Suppliers Of this beautiful Cabra Castle Wedding:
Photography: The Fennells
Videography: The Fennells
The Dress: Padanee Bridal, Carrick an Shannon, Cinderella Dress, style 3362 by Lazaro
Grooms' suit: Louis Copeland
Rings: Doha, Qatar
Bridesmaids' dresses: Jarlo, ASOS
Hair: Jane Walsh, Red Velvet
Make-up: MRS Makeup
Venue: Cabra Castle
Ceremony: Church of Immaculate Conception, Kingscourt
Music: Niamh McElduff (church singer) The Nooks, (Reception band)
Flowers & Styling: Frog Prince
Cake: Helen Quinn, thecakeryni
Invites: Magva Design & Letterpress
Headpiece: Lori Muldoon Millinery