The Home and Away Wedding at Luttrellstown Castle by The Fennells
The Home and Away wedding of Sarah Roberts and James Stewart happened in Luttrellstown Castle in Ireland. We had the honour of being their official wedding photographers and wedding videographers.
Sarah Roberts and James Stewart reached out and booked us to be their wedding photographers and film team. Almost everyone in Ireland remembers growing up with Home and Away on their screens.
What a fantastic wedding day it was, they are two of the nicest people you could ever meet who are so in love.
Their story of how they met and all the details plus their official unseen wedding photographs are all here.
A massive thank you to Sarah and James for allowing us to share with the world these photos and for choosing us to be their Luttrellstown wedding photographers. Keep on reading and I'll hand it over to Sarah from here for the full story of how they planned their day.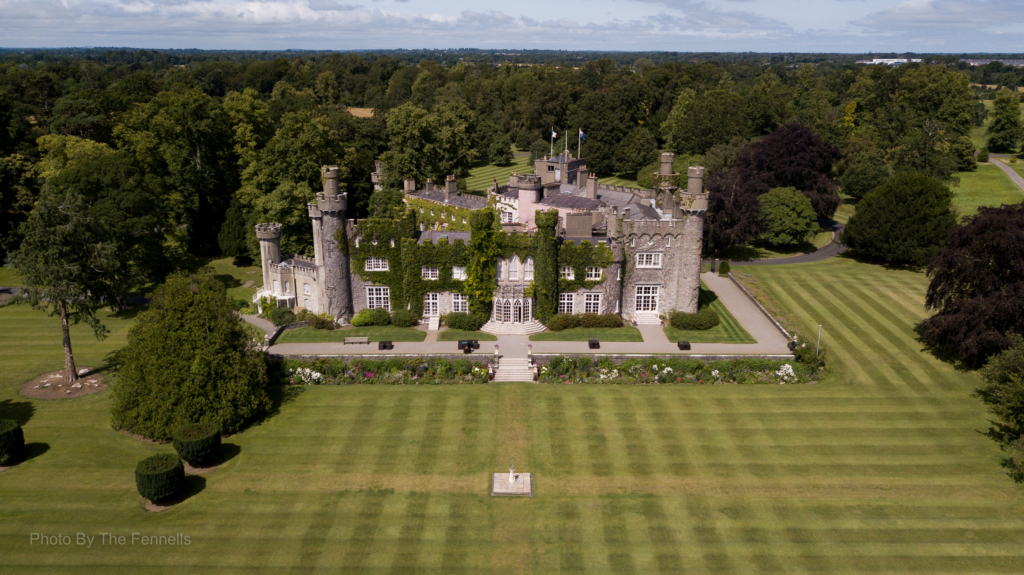 ---
How did Home and Away stars Sarah Roberts and James Stewart meet…
Auditioning for Home & Away was how we actually met. Who would have guessed.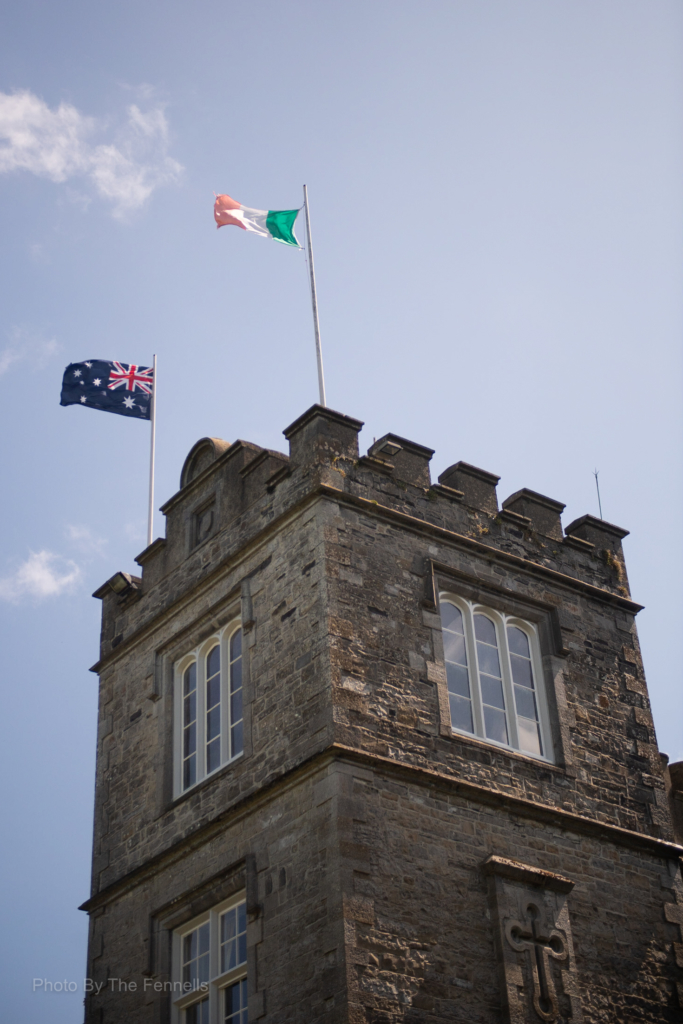 ---
How did James Stewart propose…
Jamie proposed to me at our favourite Italian restaurant in Bondi where we had one of our very first dates.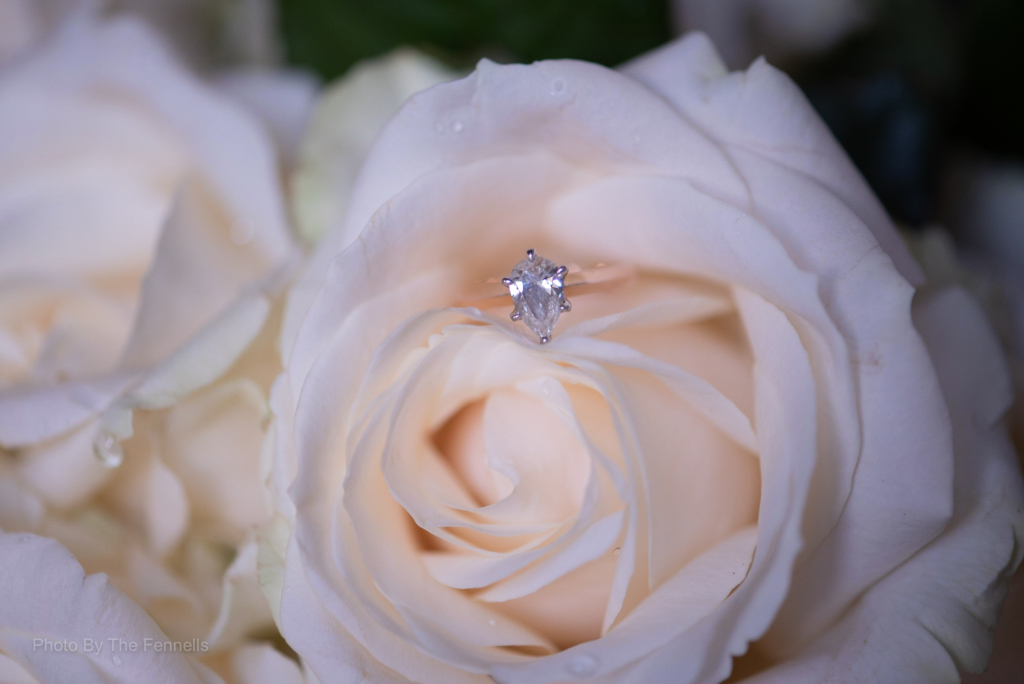 ---
The Engagement…
Our engagement was 8 months long. As soon as we got engaged, we just wanted to get married ASAP.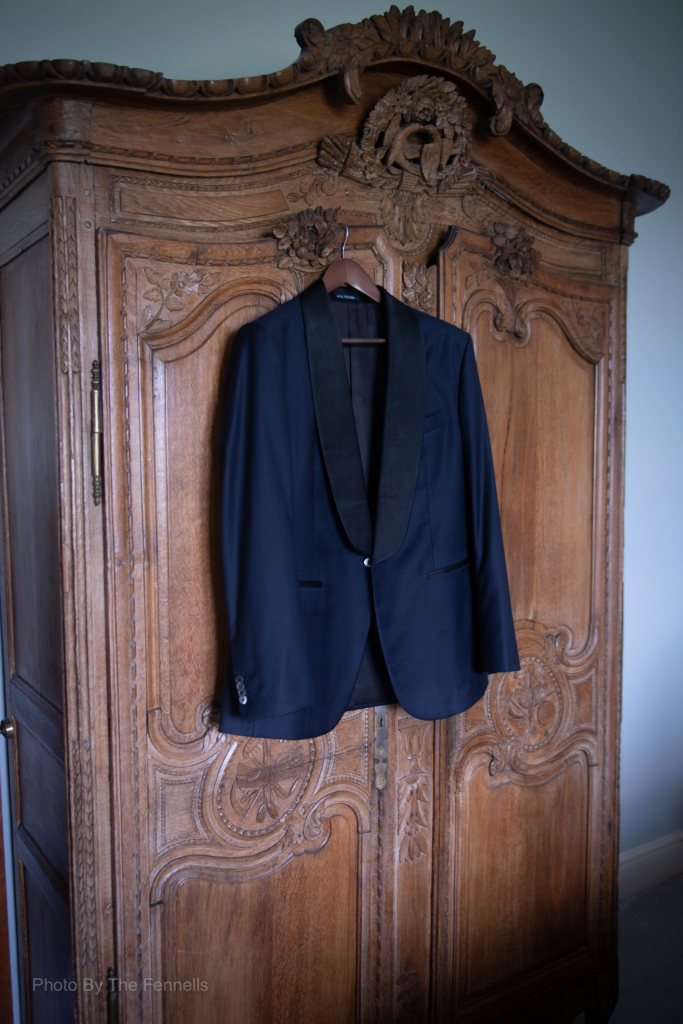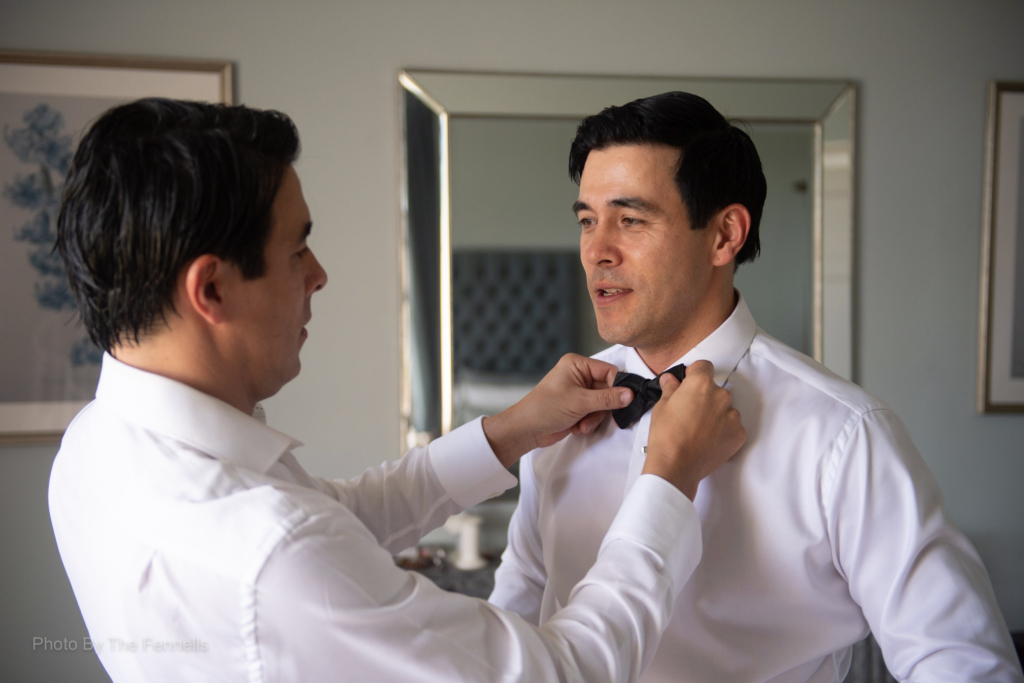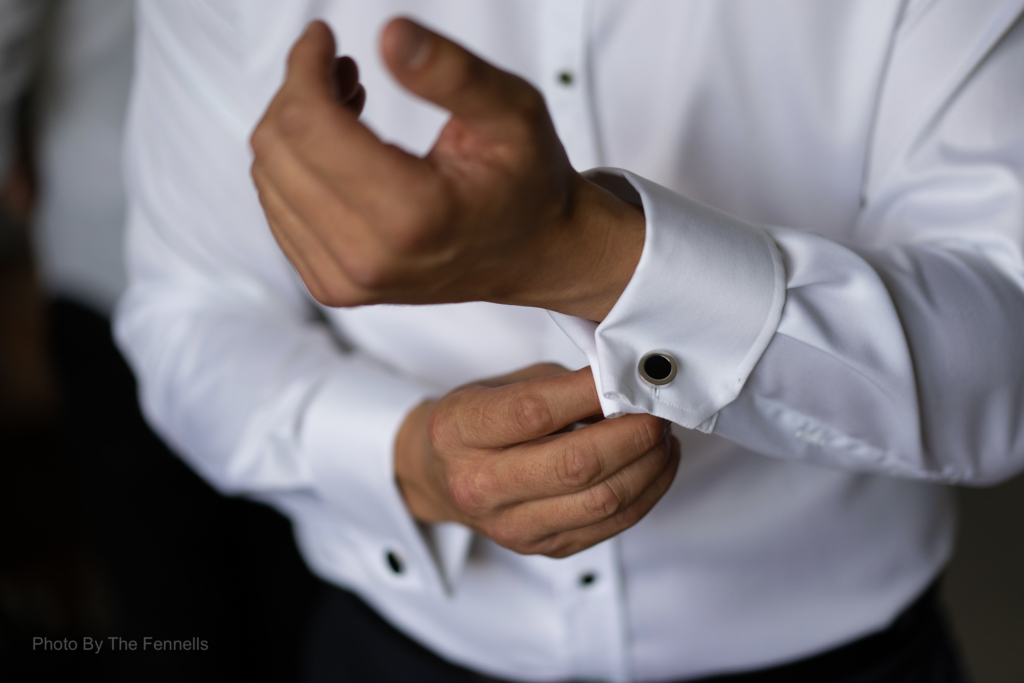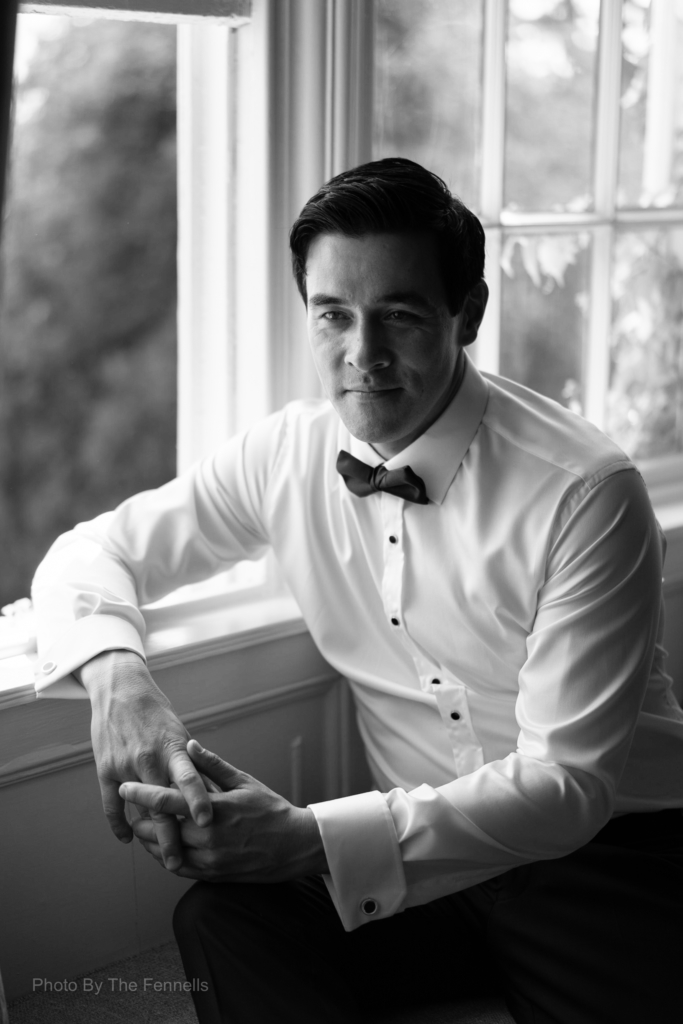 ---
How did you plan your wedding date while filming Home and Away…
Only two months prior to our wedding date was when we decided that this was going to be the date! It was hard to plan because we were working on set of Home and Away and planning it from Australia. The time difference along with some other variables made it hard, but we wanted to be relaxed about it and enjoy our engagement and wedding time.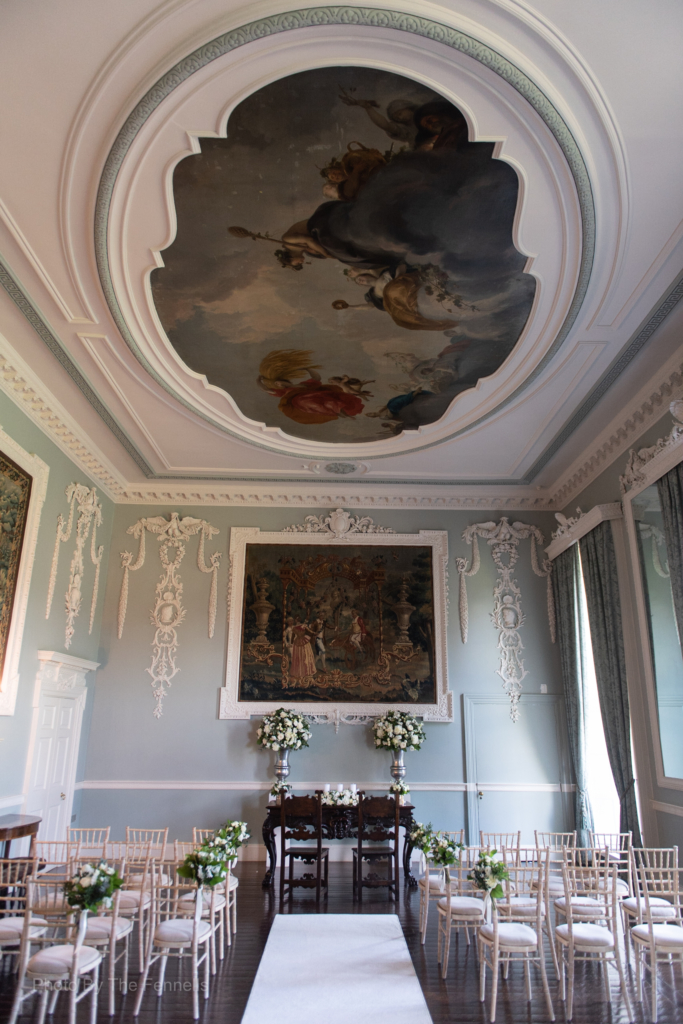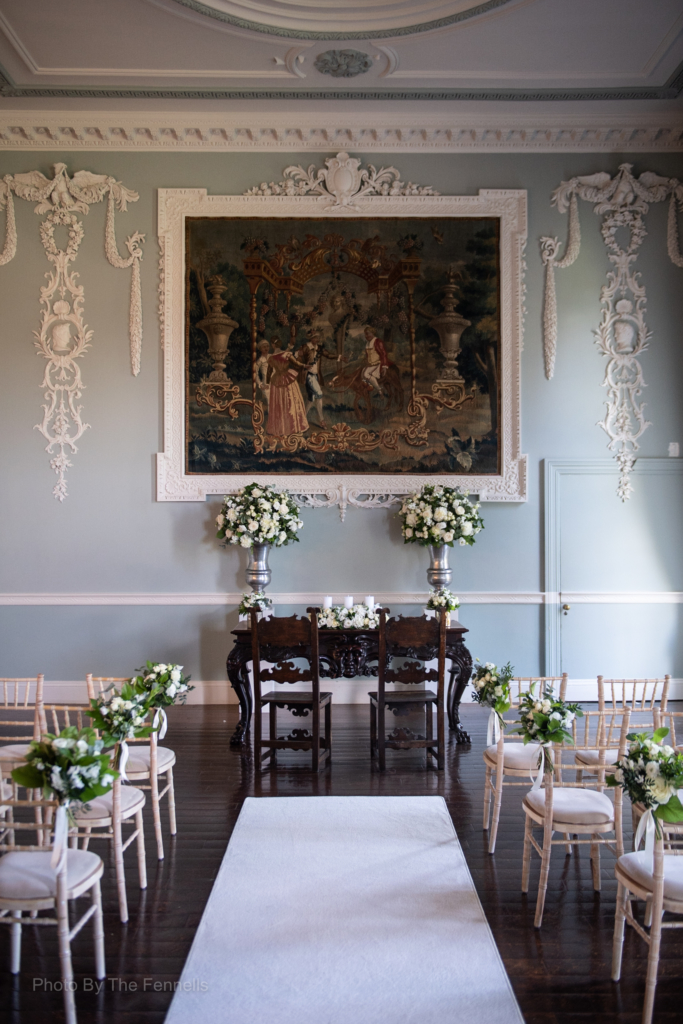 ---
What did you choose for wedding colours…
The wedding colours that we went with were all white. Simple. No drama.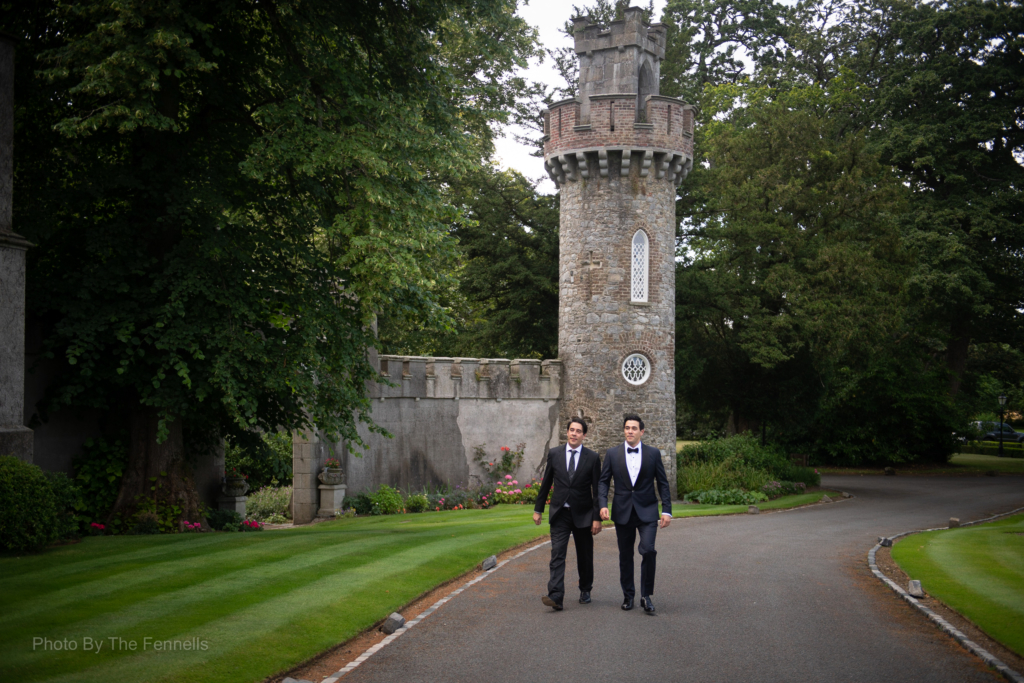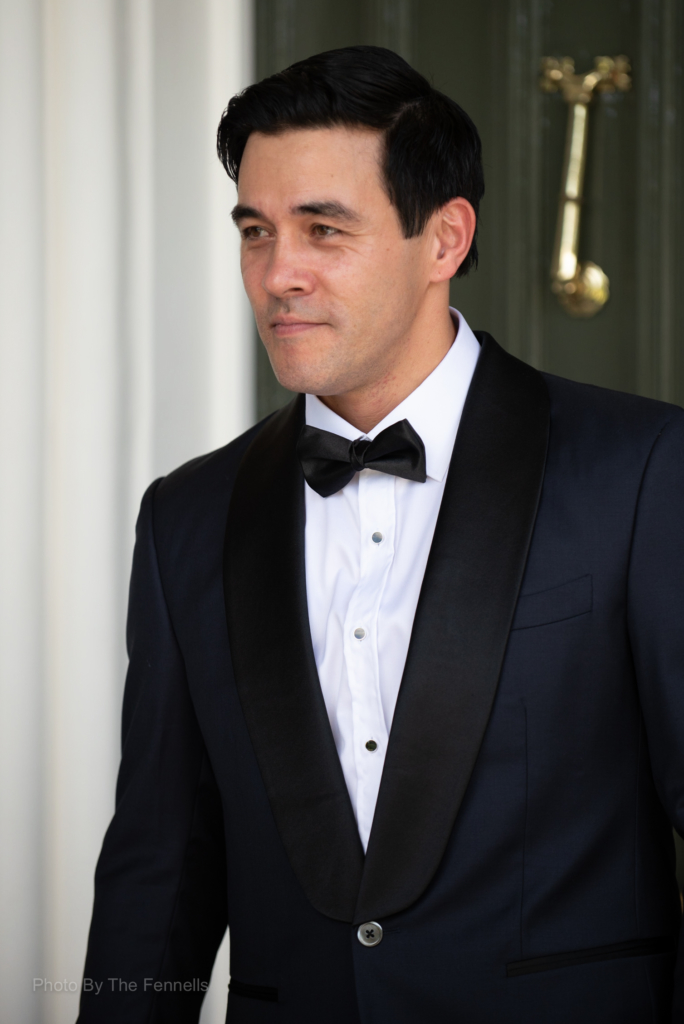 ---
James Stewart's suit was by…
James went with a Wil Valor suit and it was very handsome.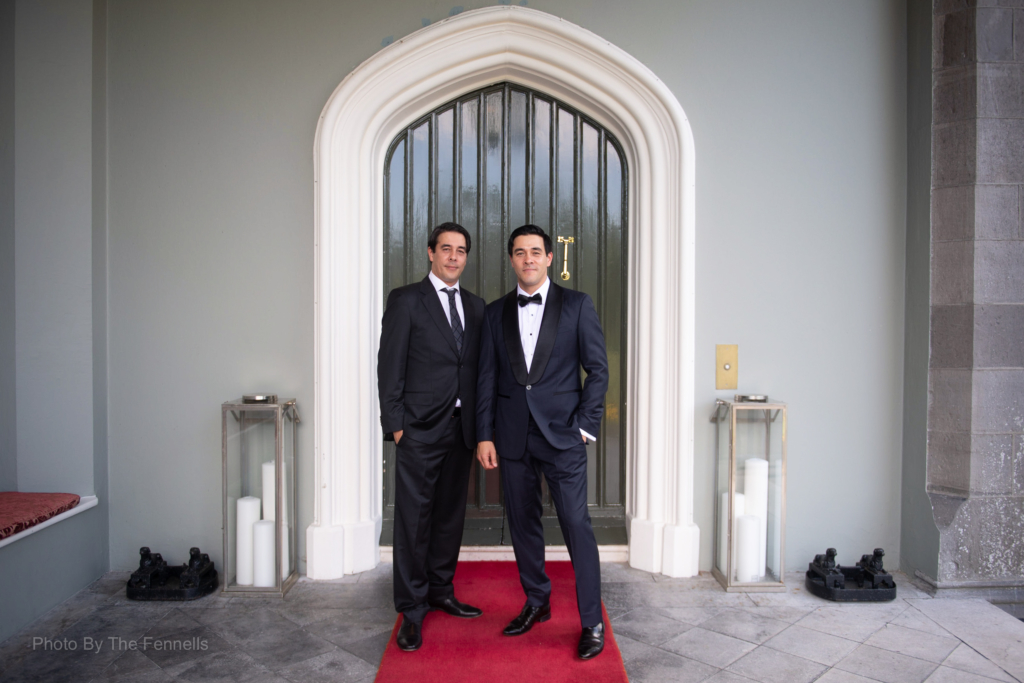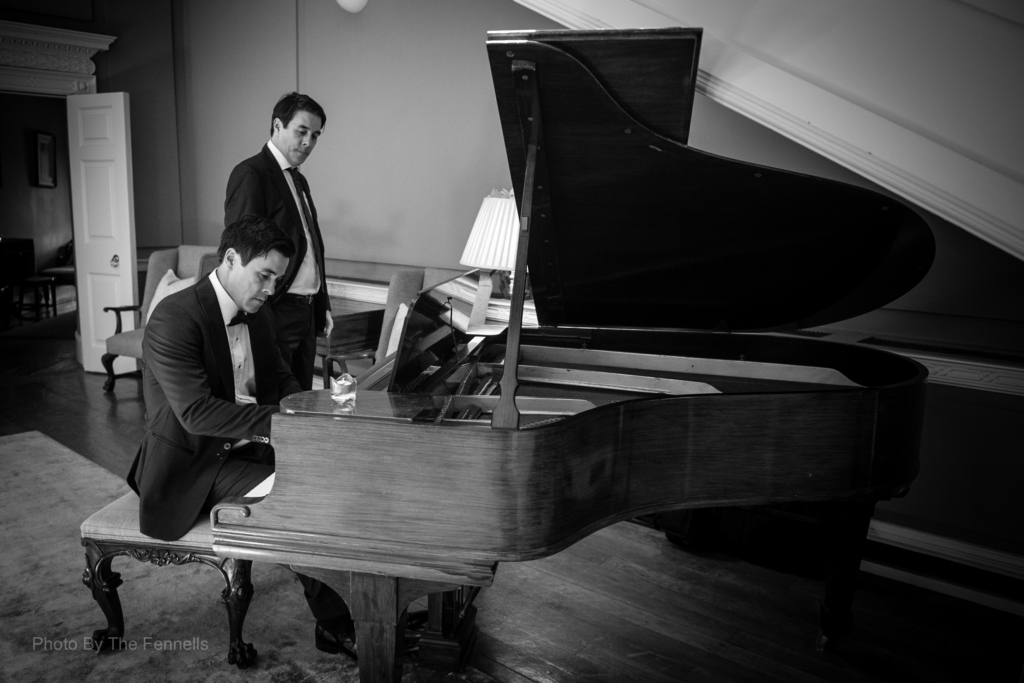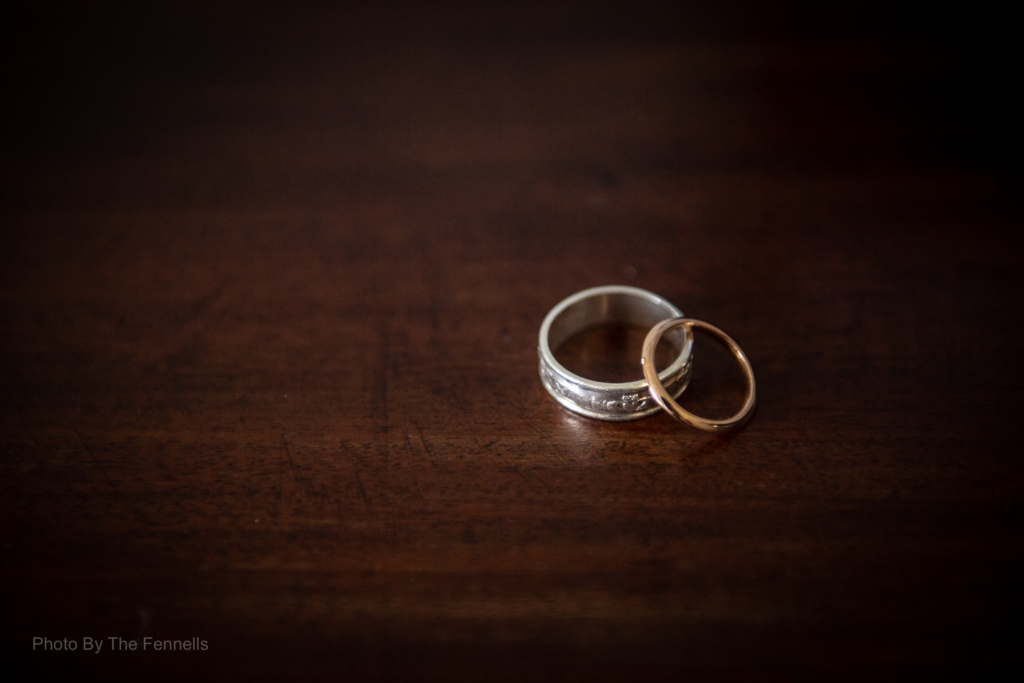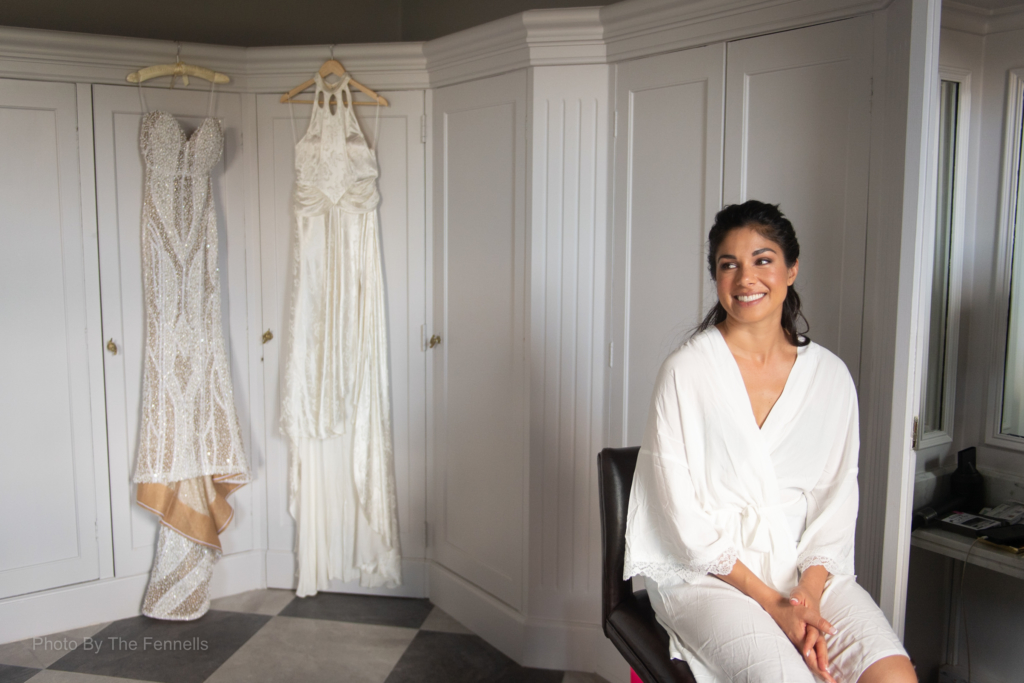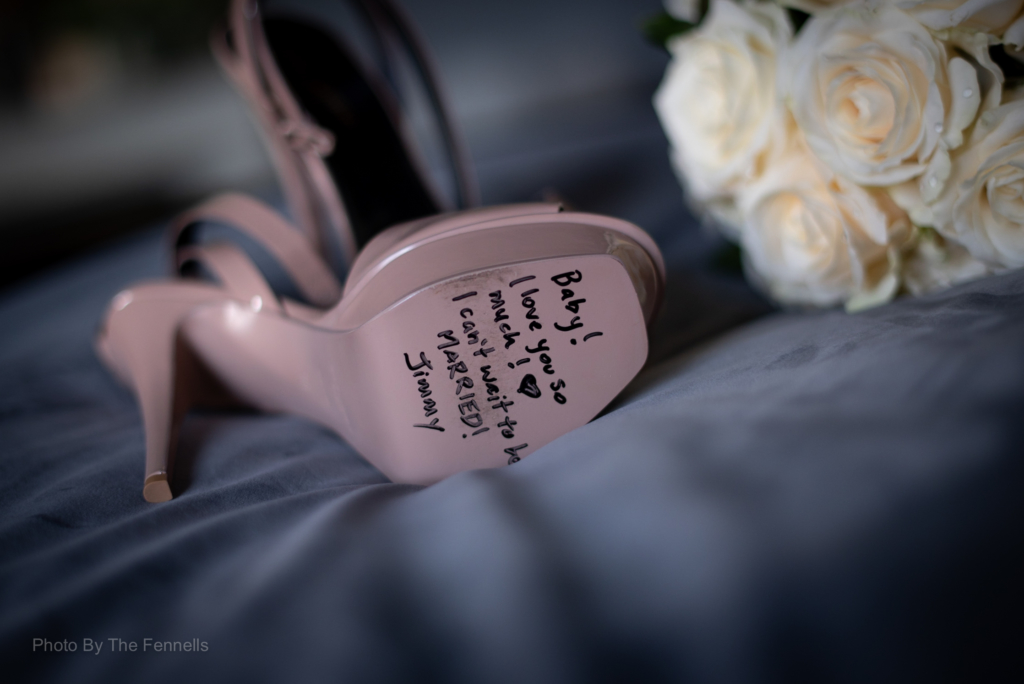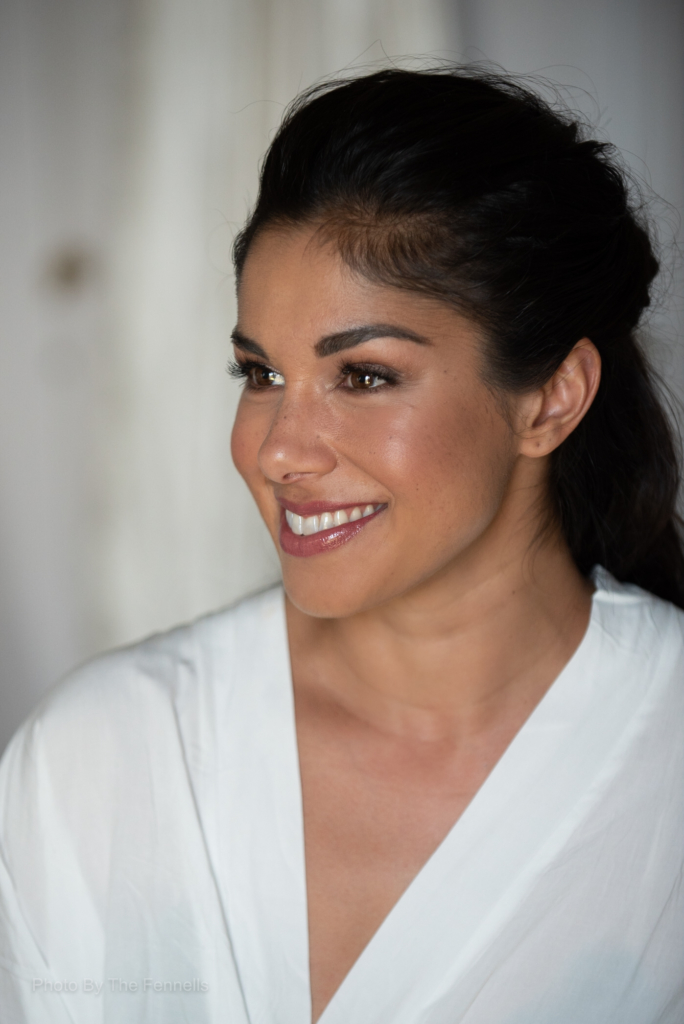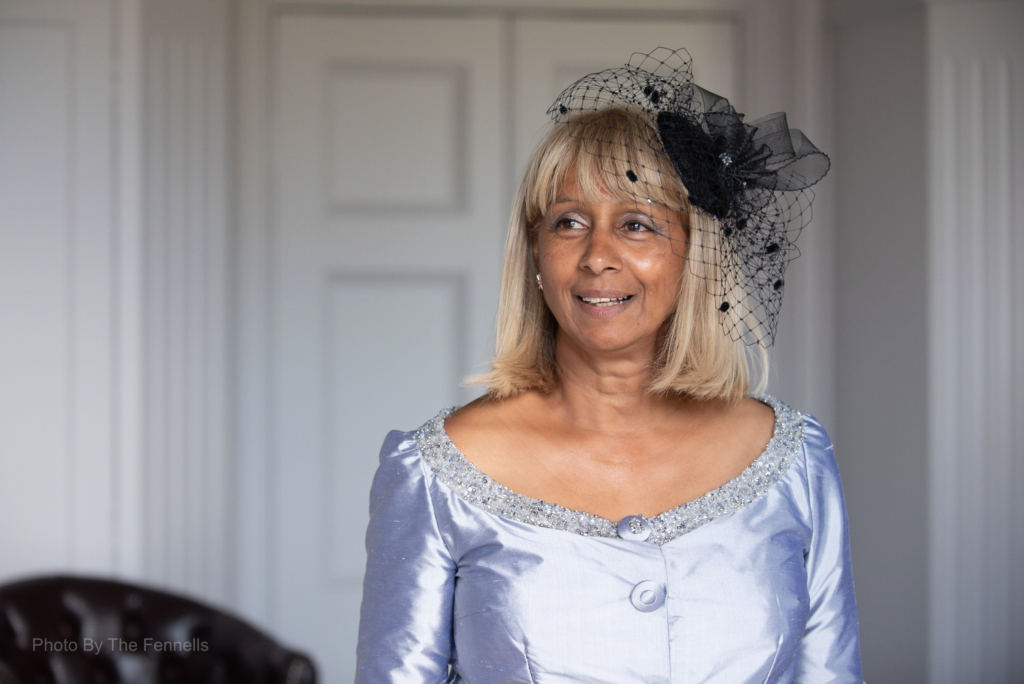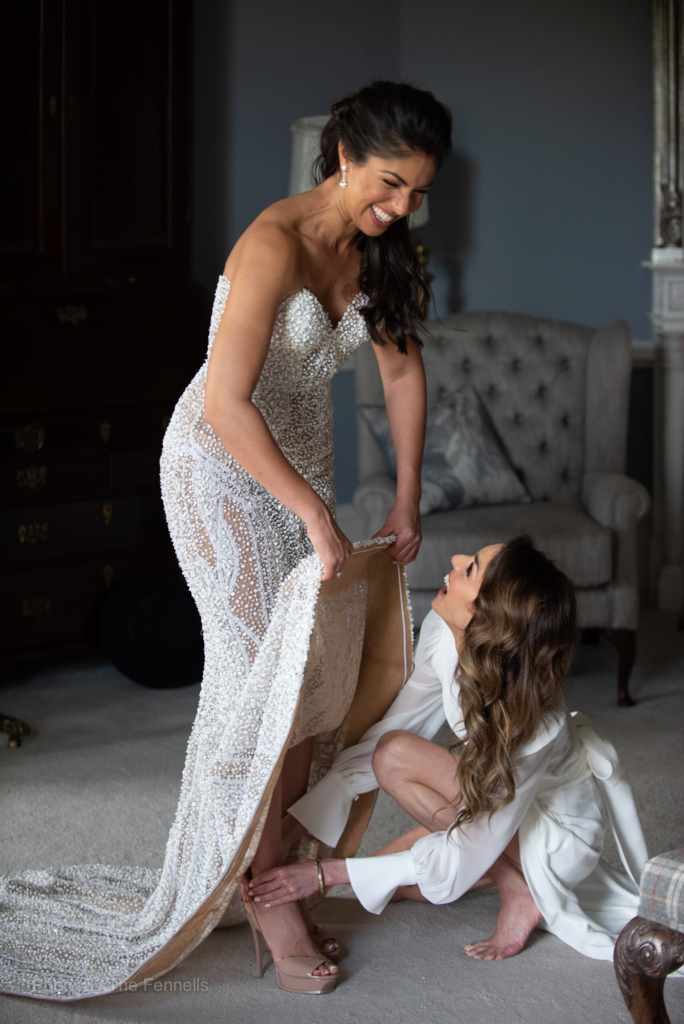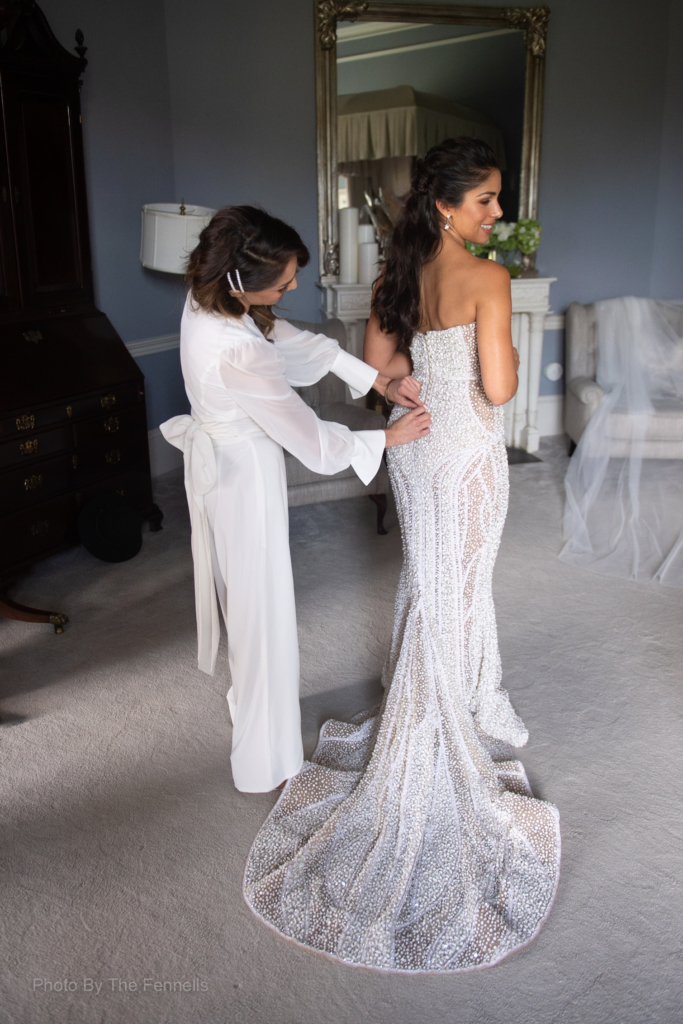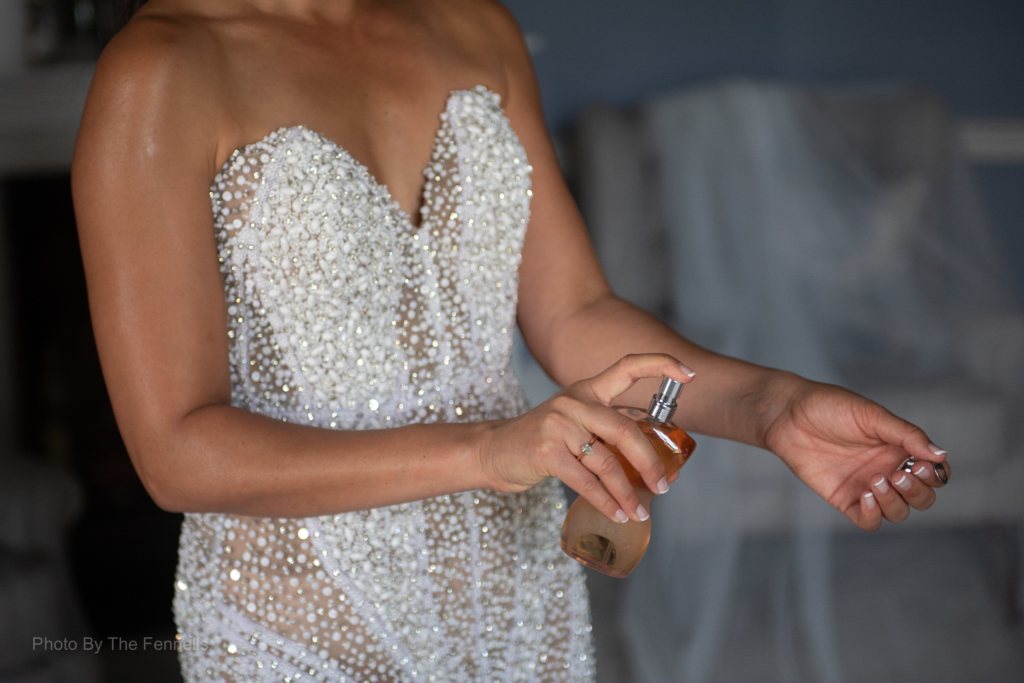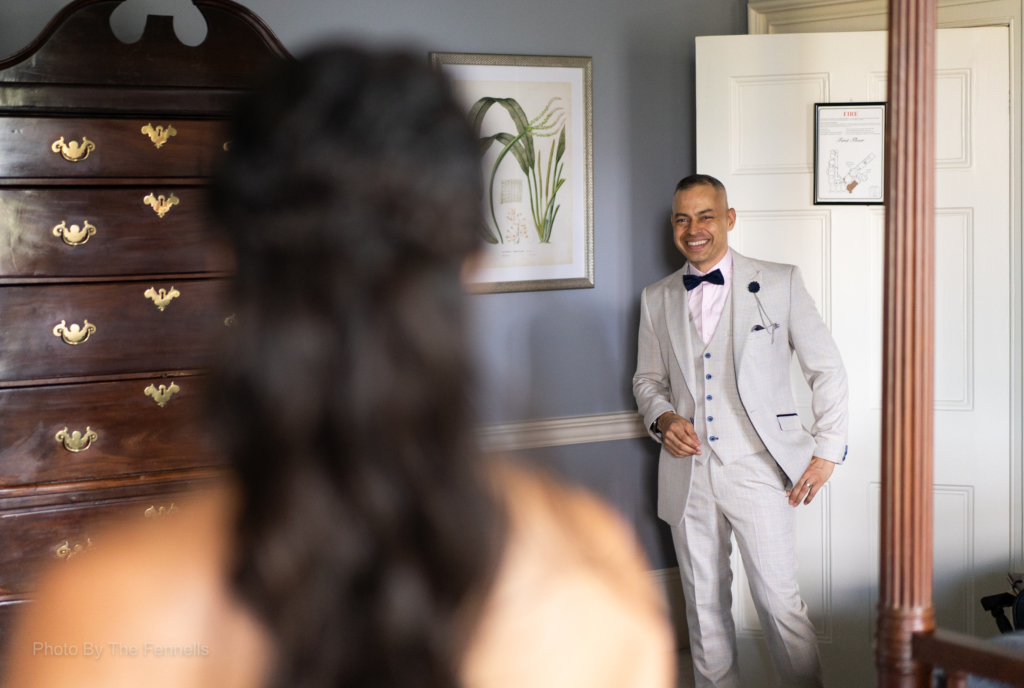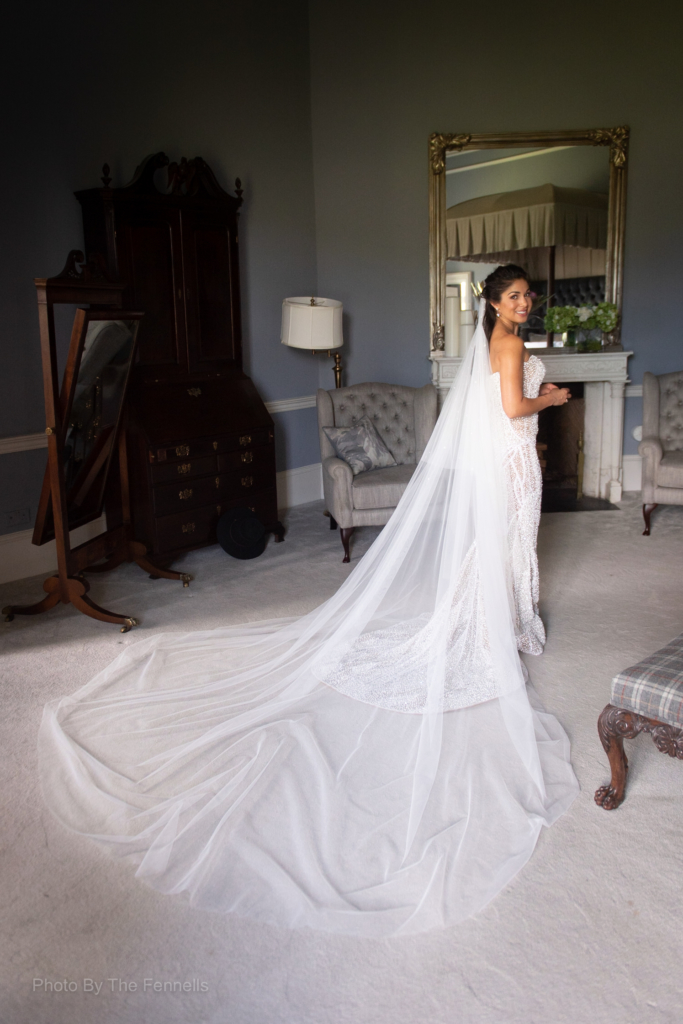 ---
Who did your hair and make up…
Michaela Macrae, she is wonderful. She was my hair and makeup artist on Home & Away but lives in the UK.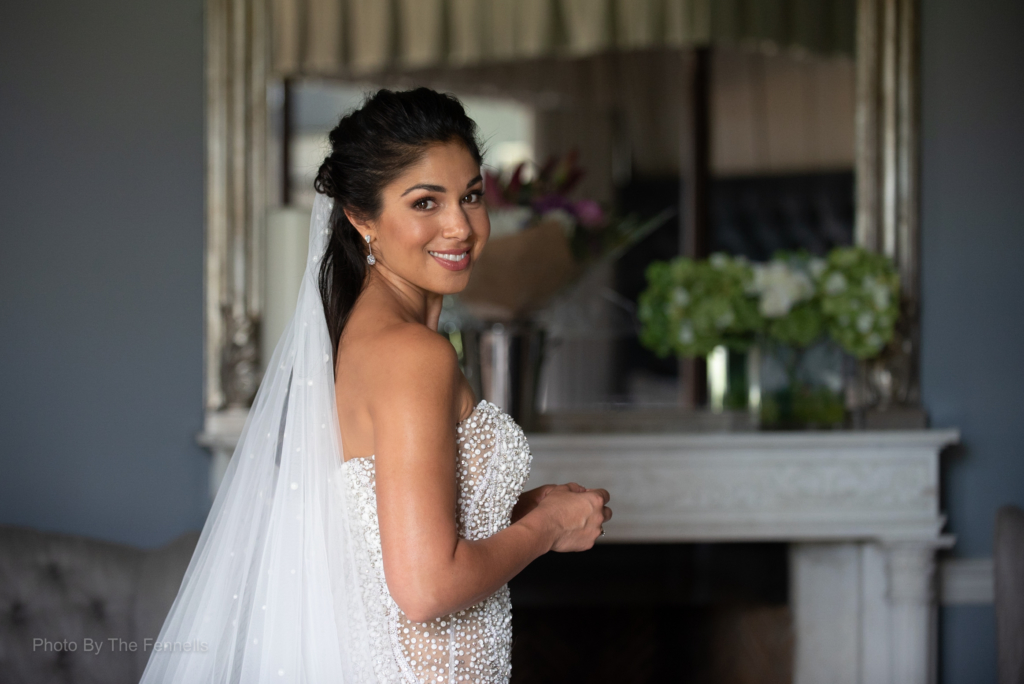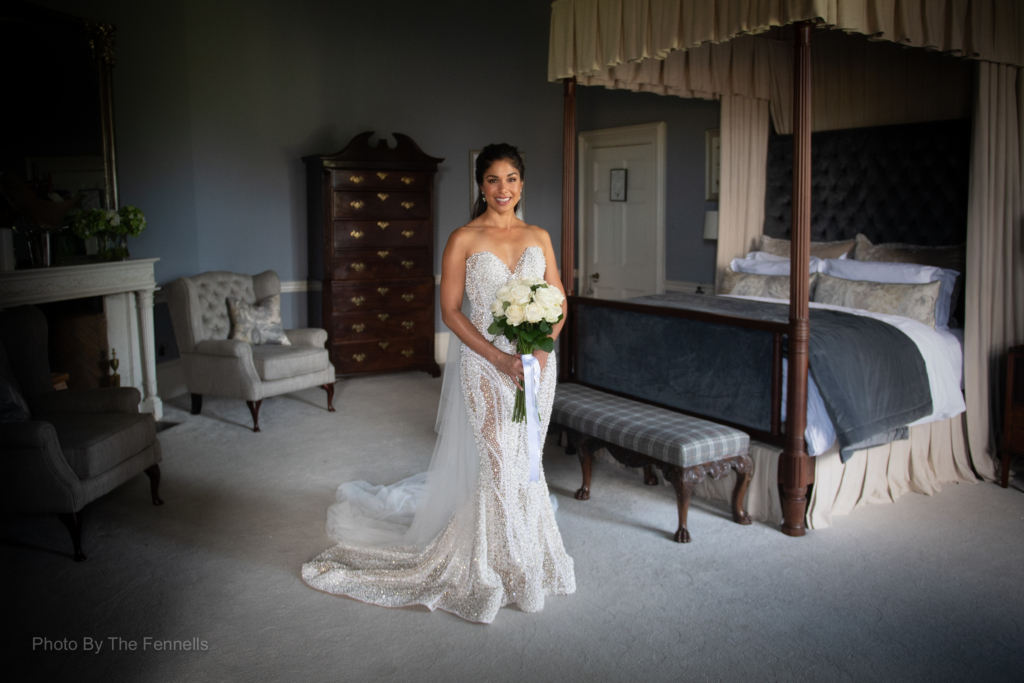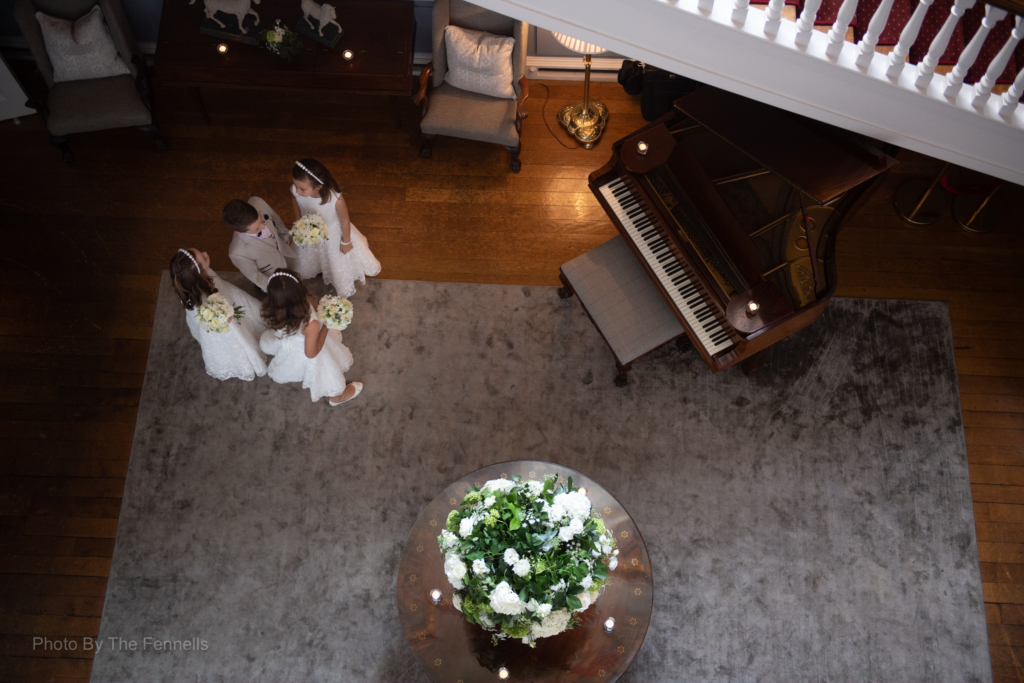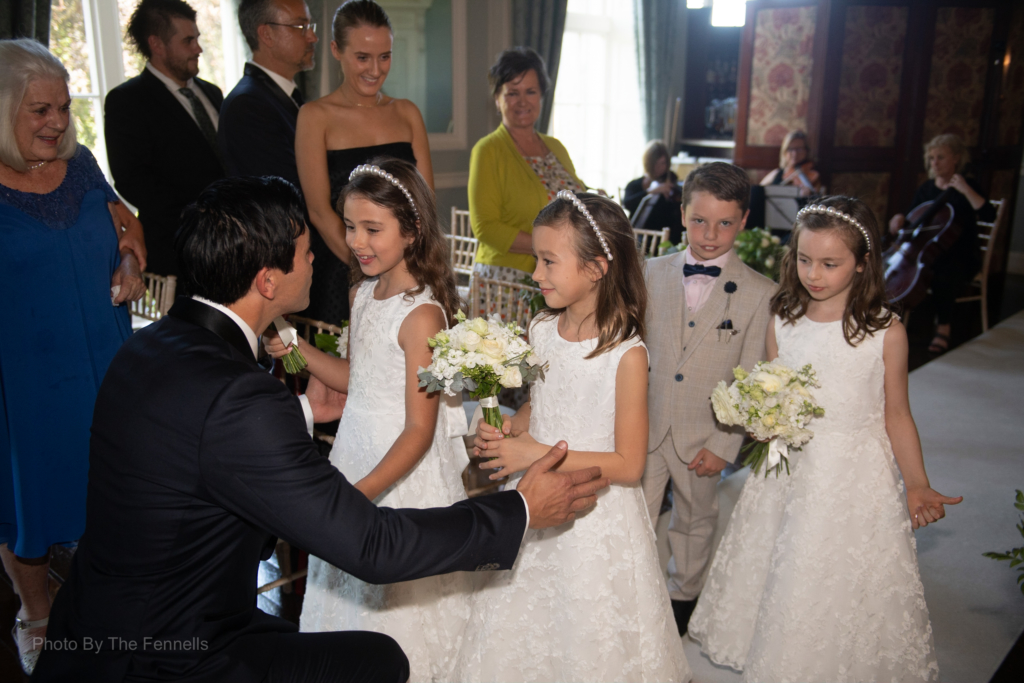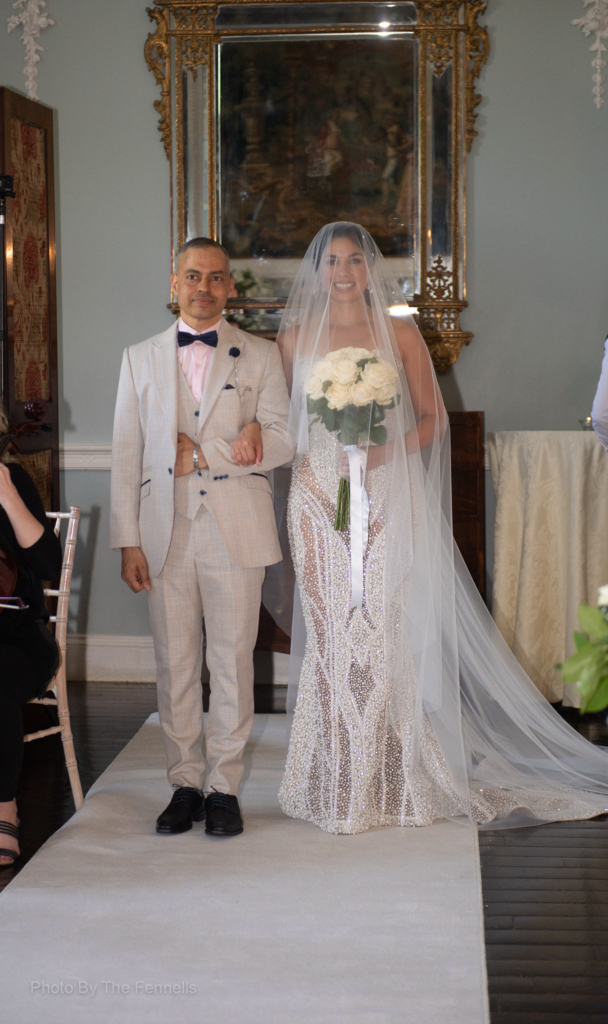 ---
Sarah Roberts looking beautiful as she walked down the aisle linking her brother as James Stewart waited at the top of the aisle.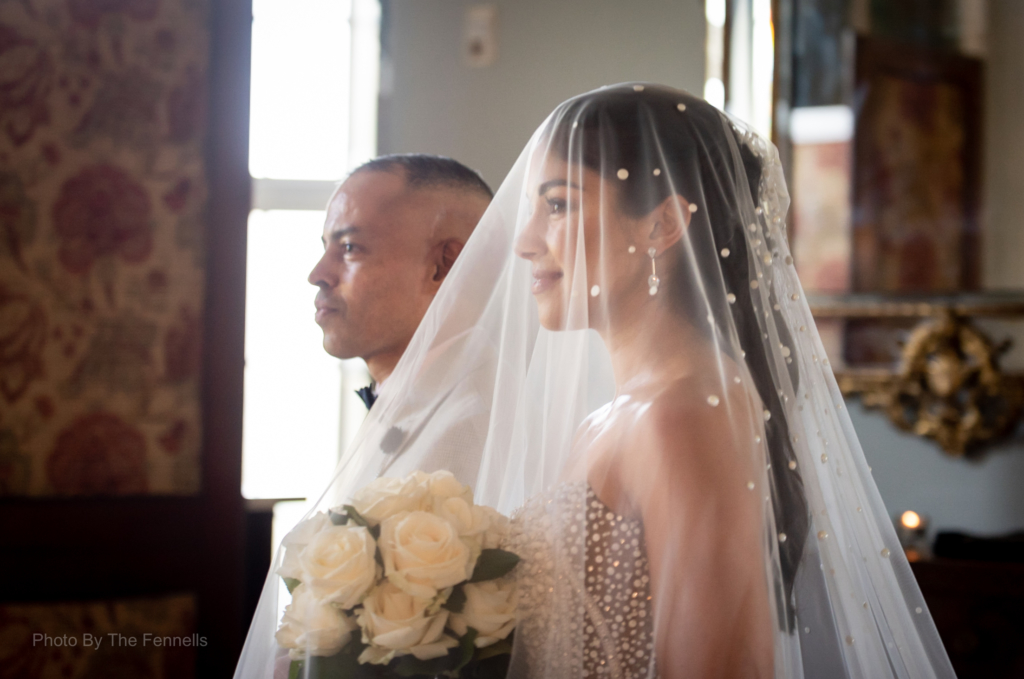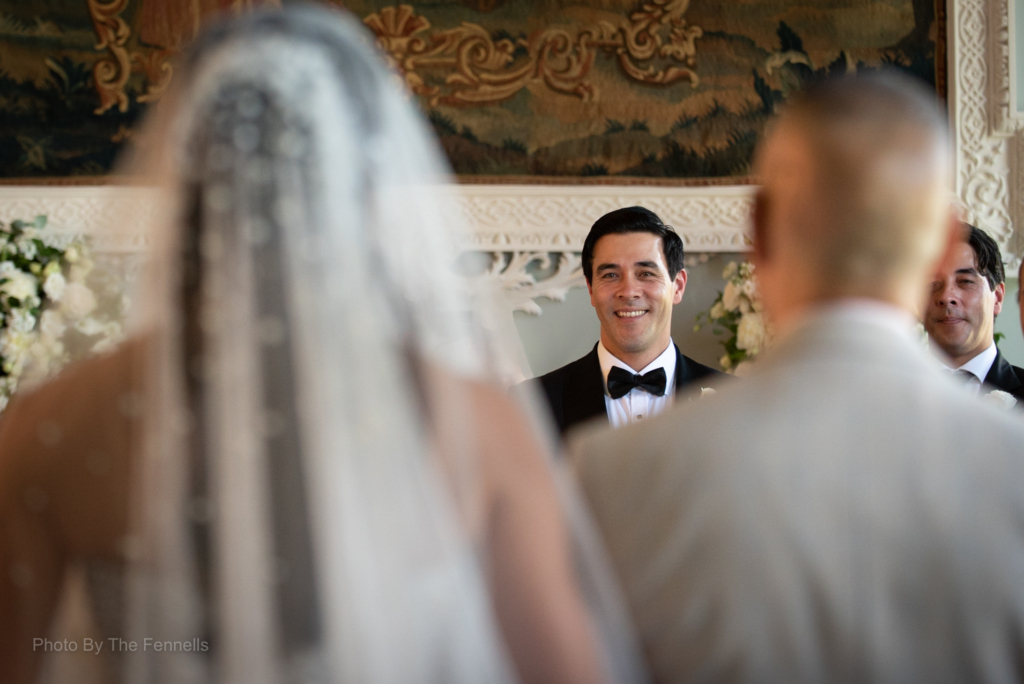 ---
When two stars from Home and Away meet on set at an audition and then fall in love.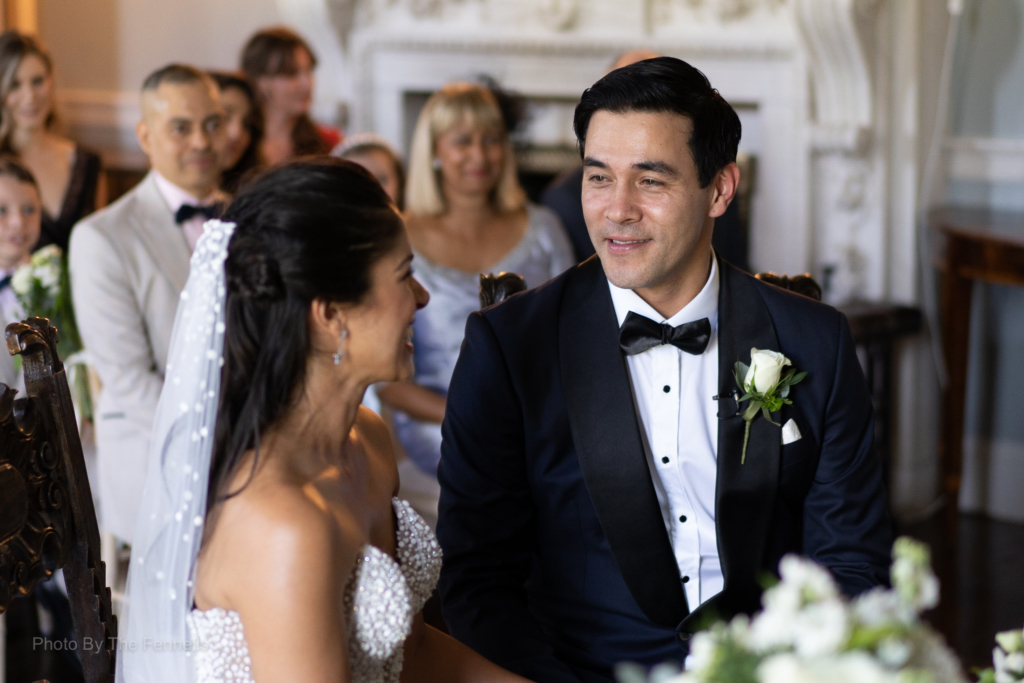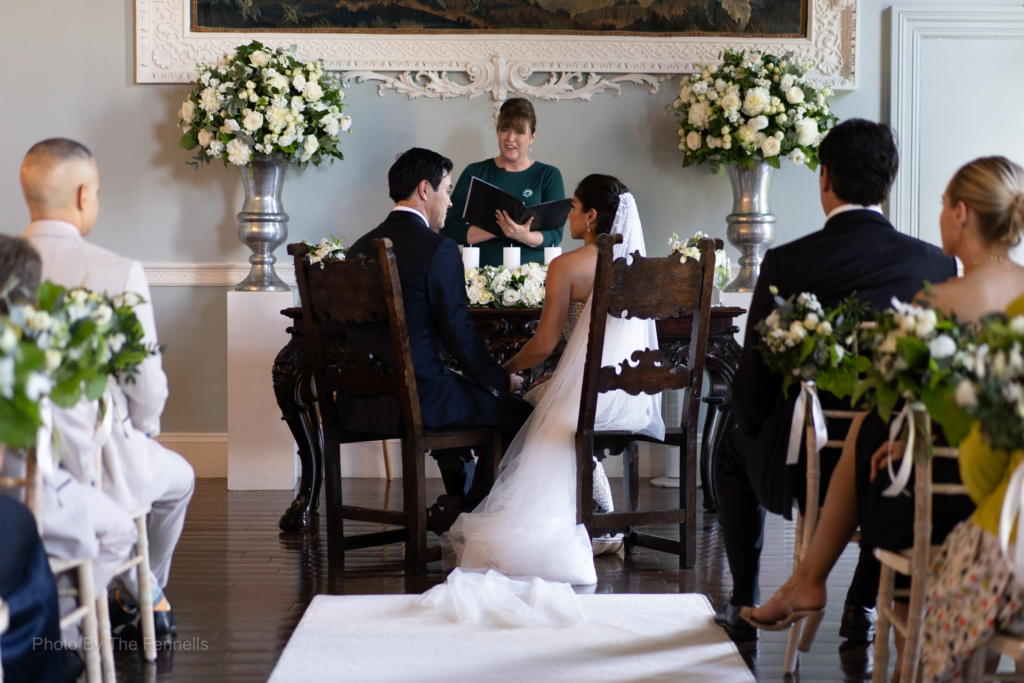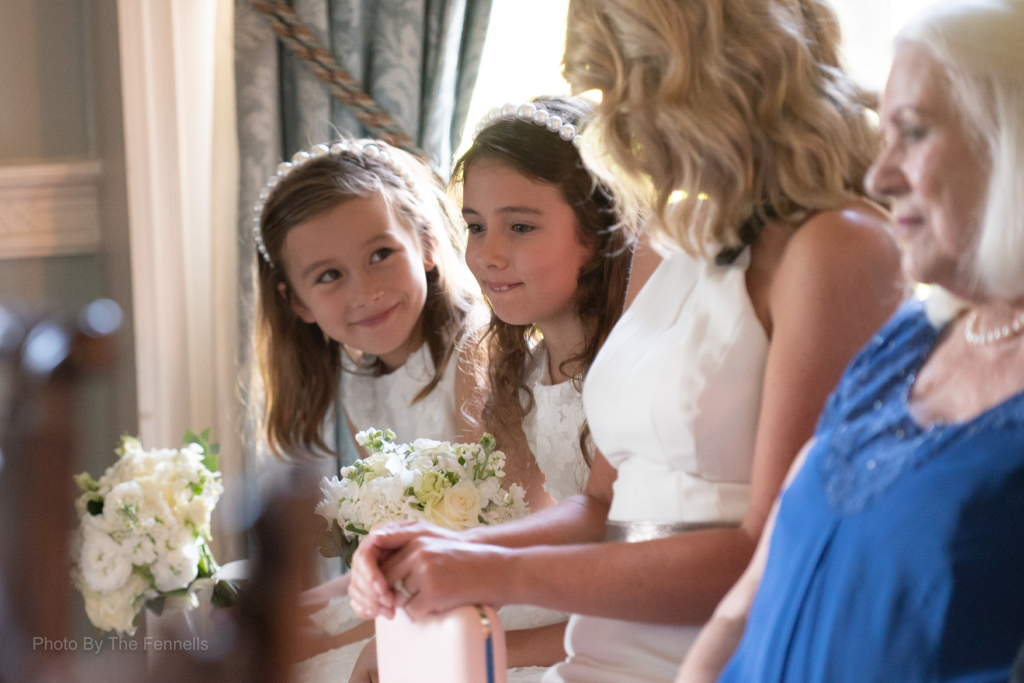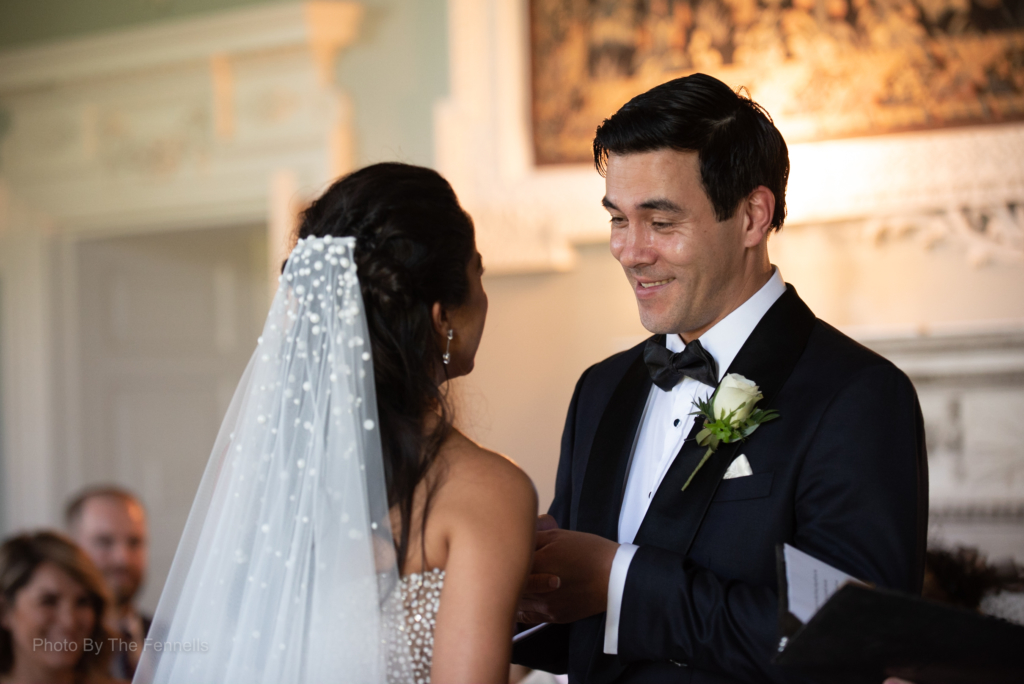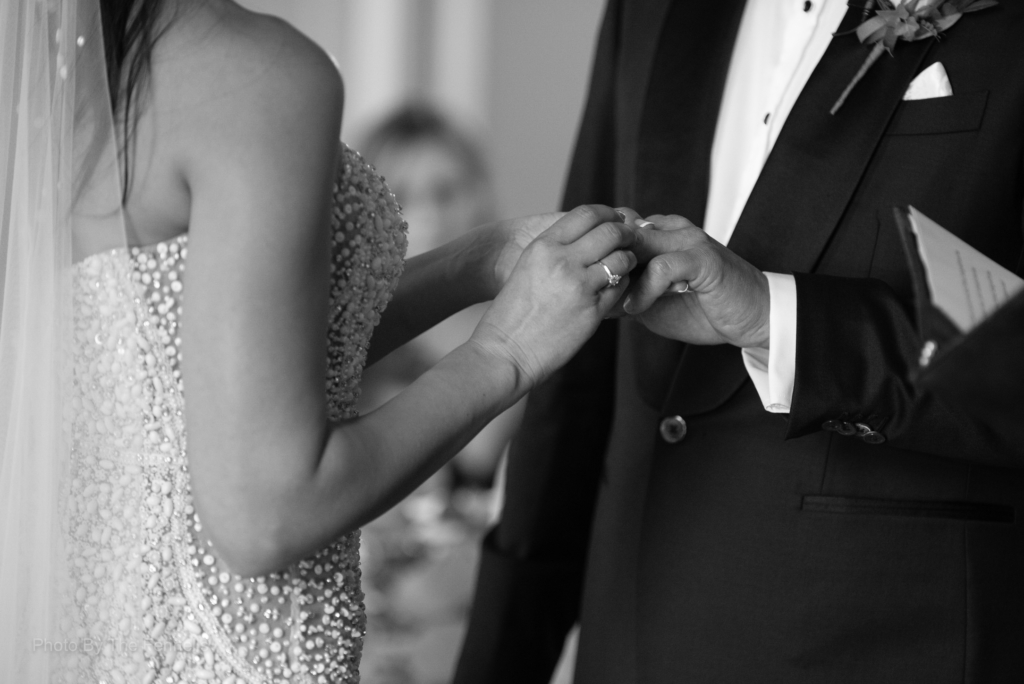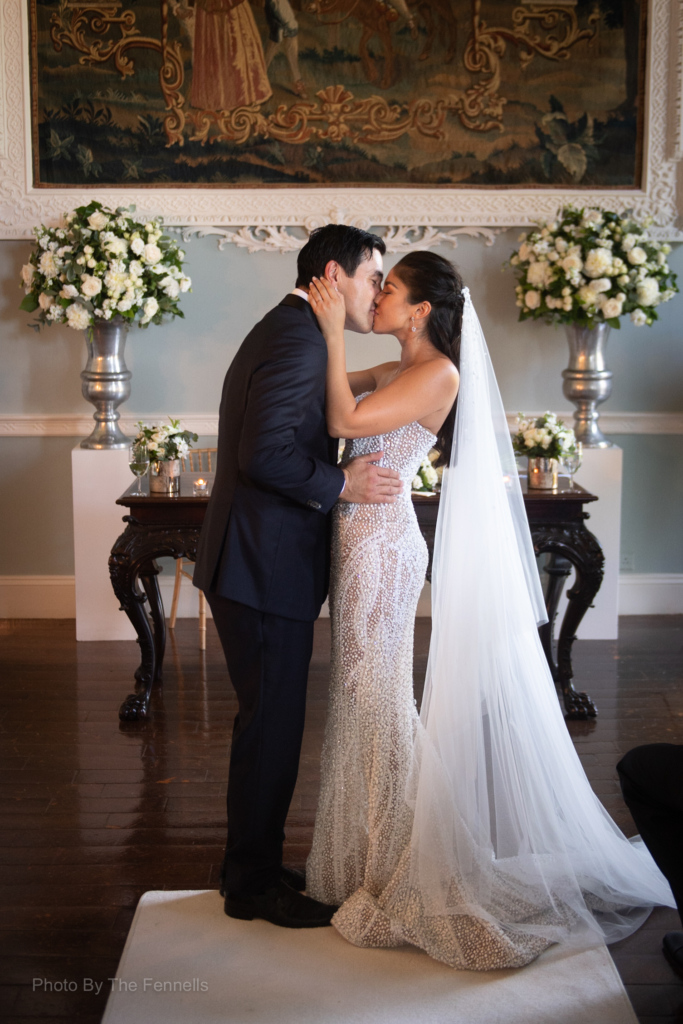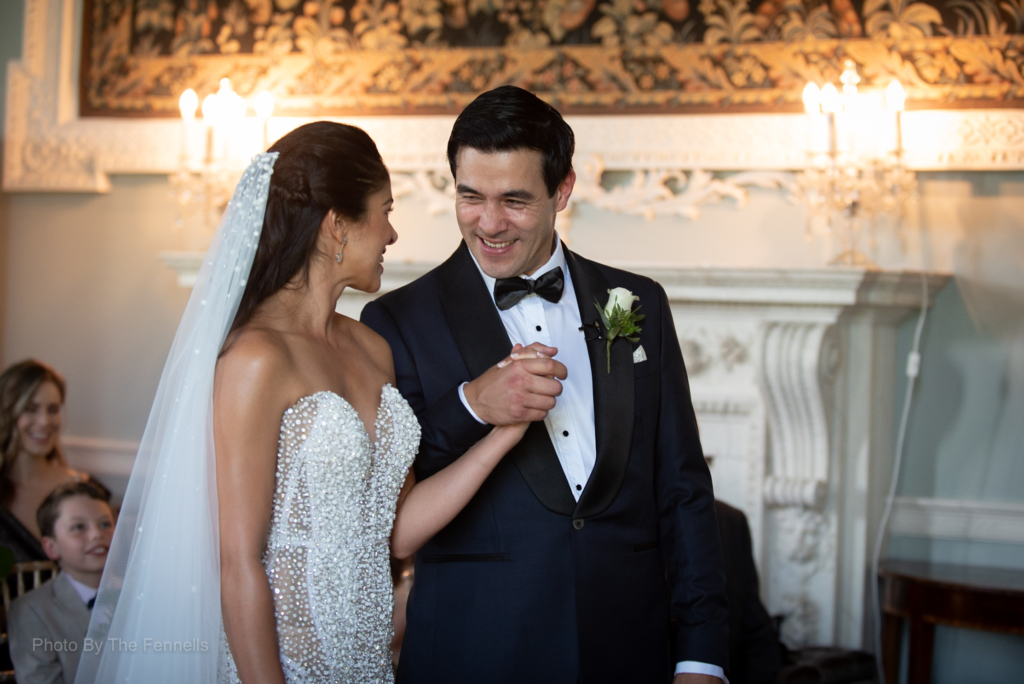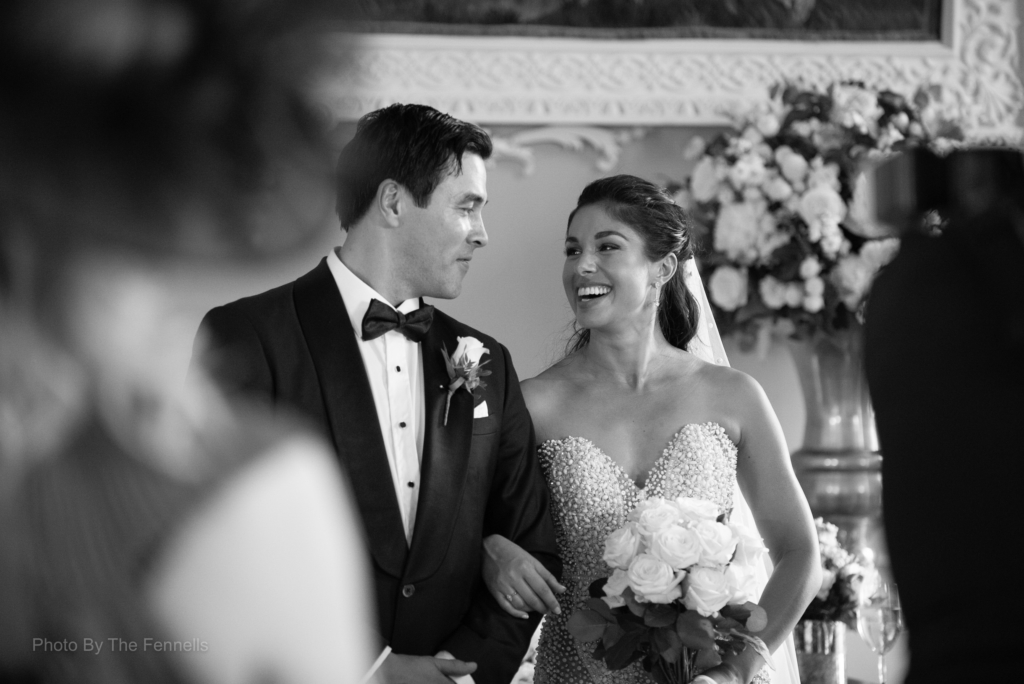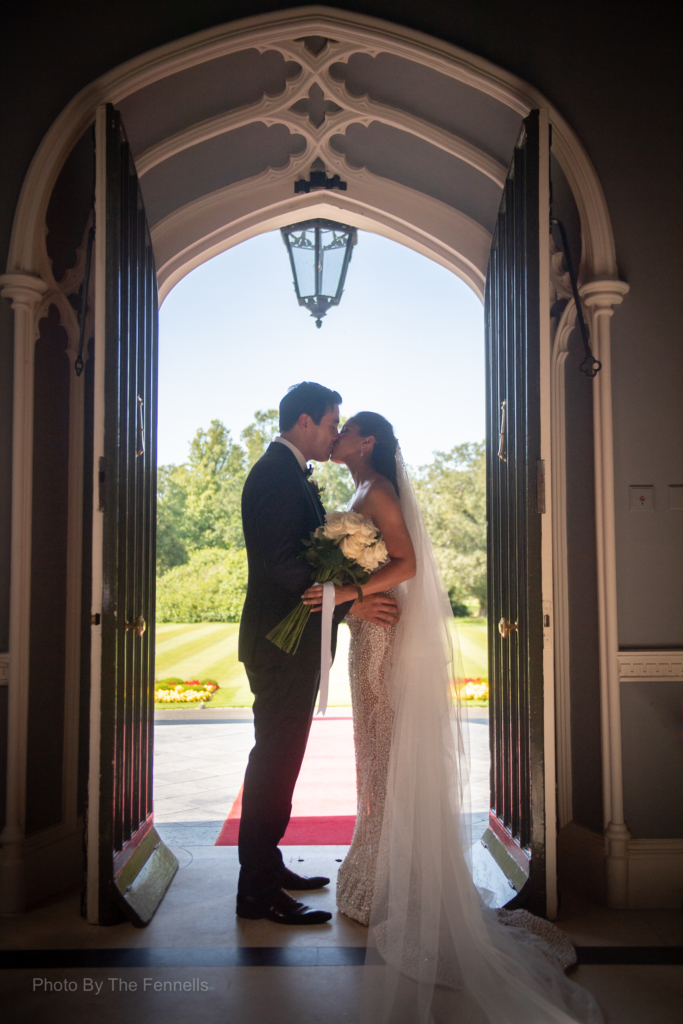 ---
What was your ceremony like…
It was beautiful, intimate & sentimental to us. The celebrant was Miriam Fitzgerald.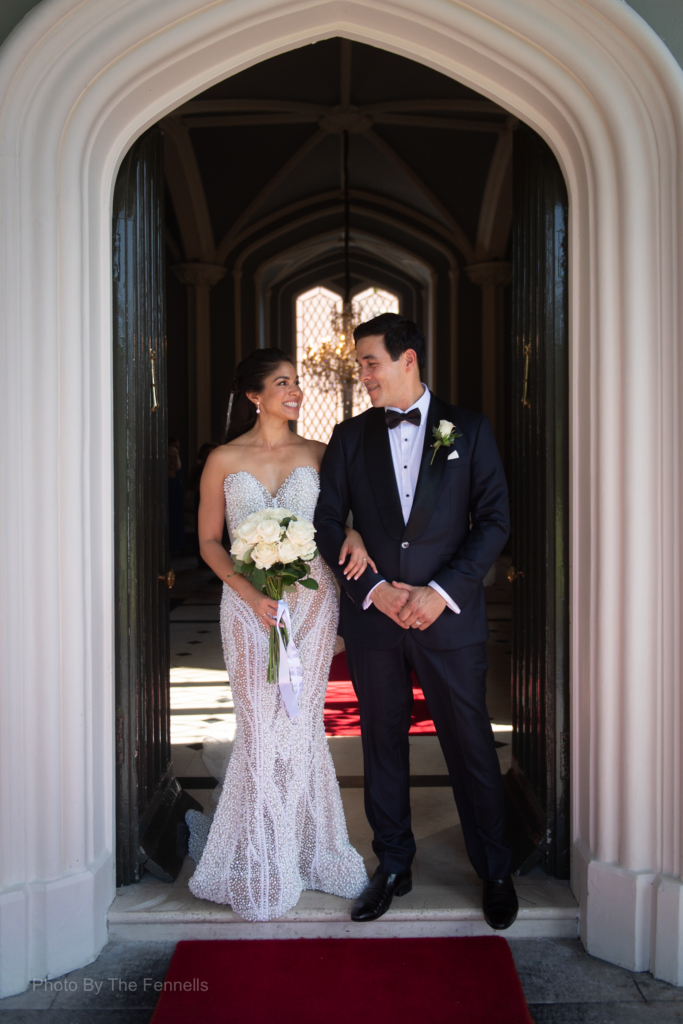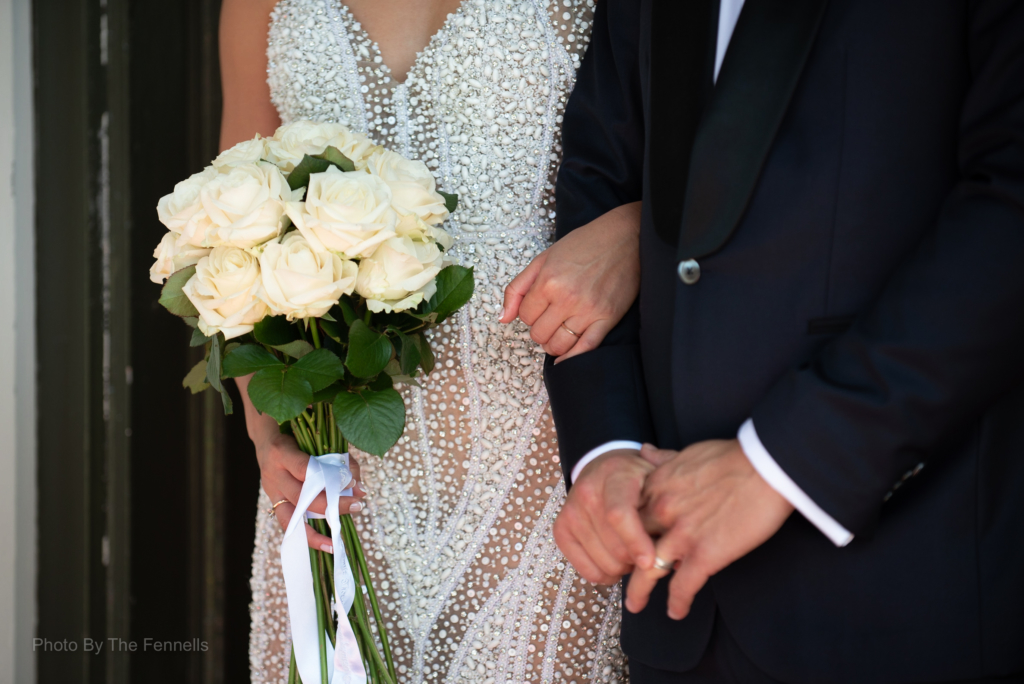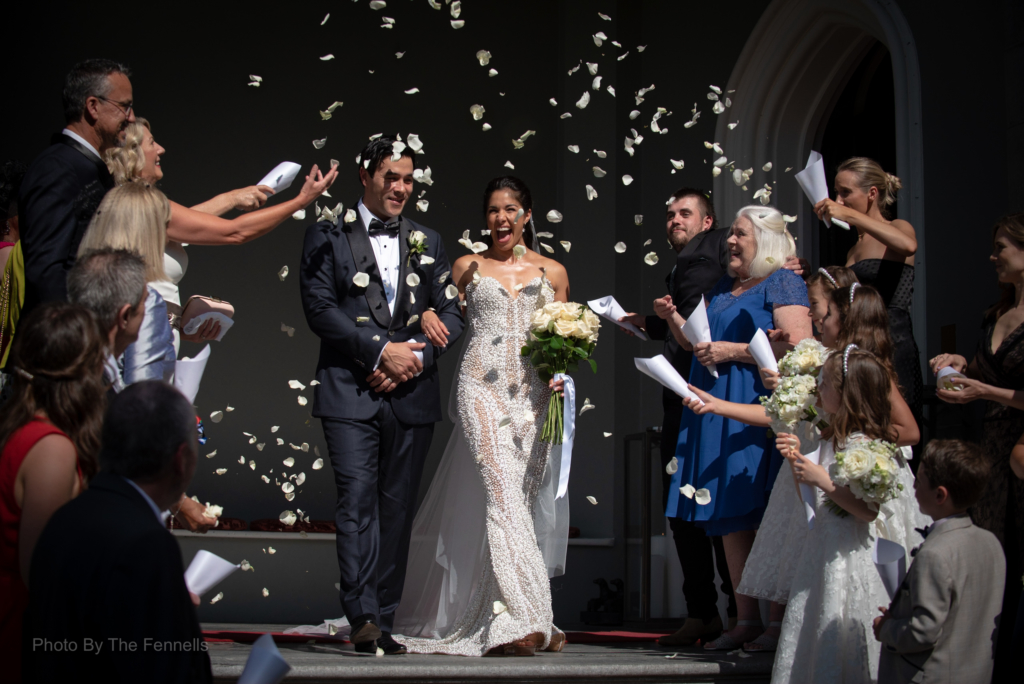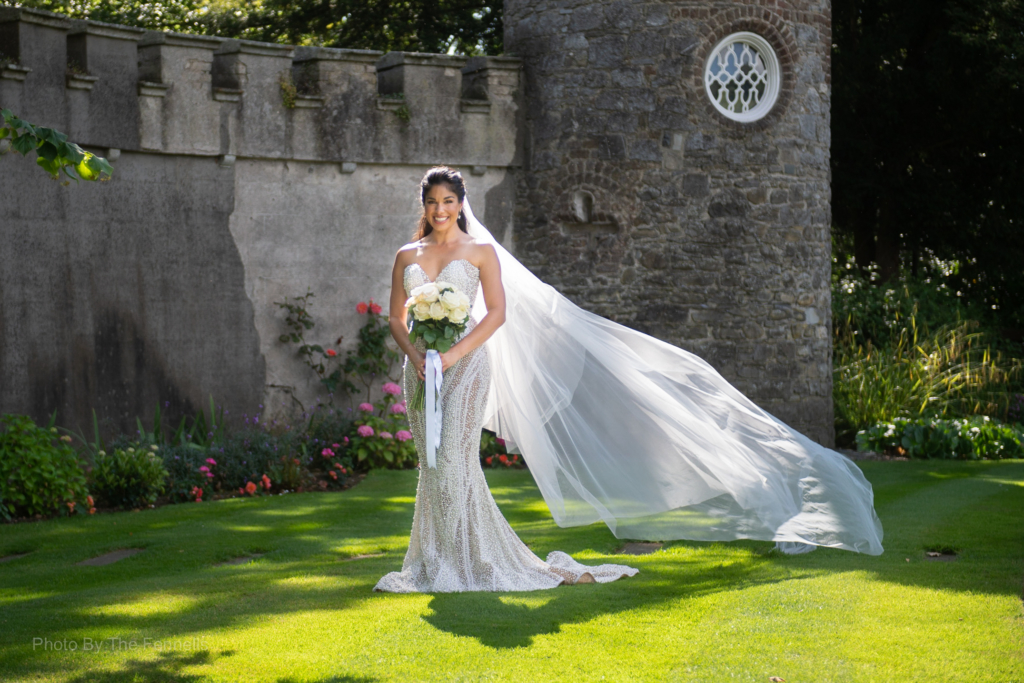 ---
Sarah Roberts wedding dress…
I went for a white beaded gown by Alin Le Kal with Swarovski crystals for the ceremony & my grandmother's wedding dress for our reception (I had some alterations made to it by Philippa Galasso to make it more modern).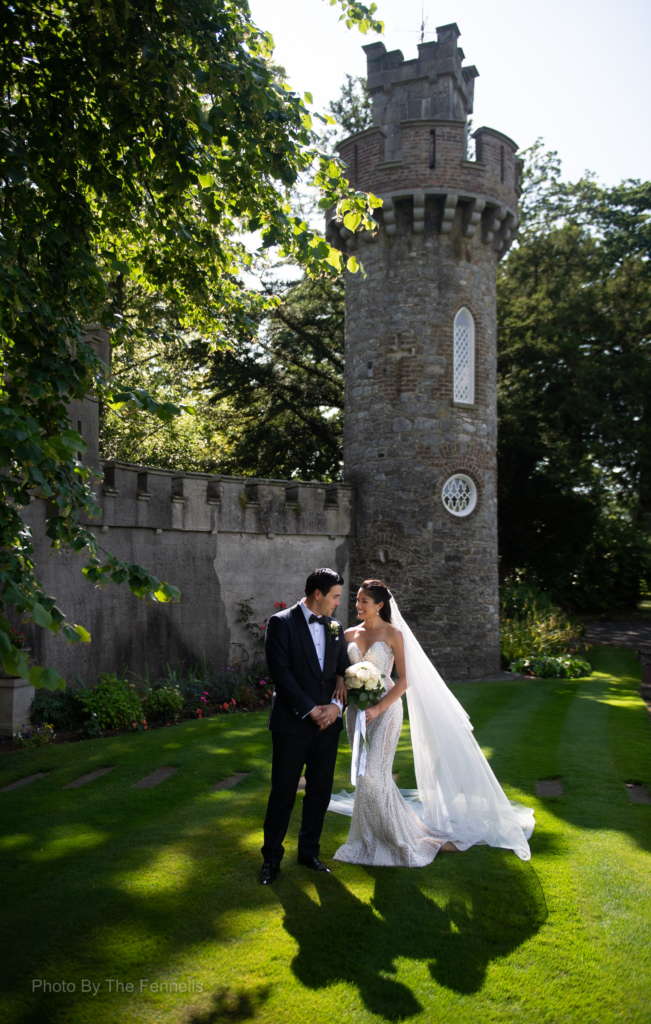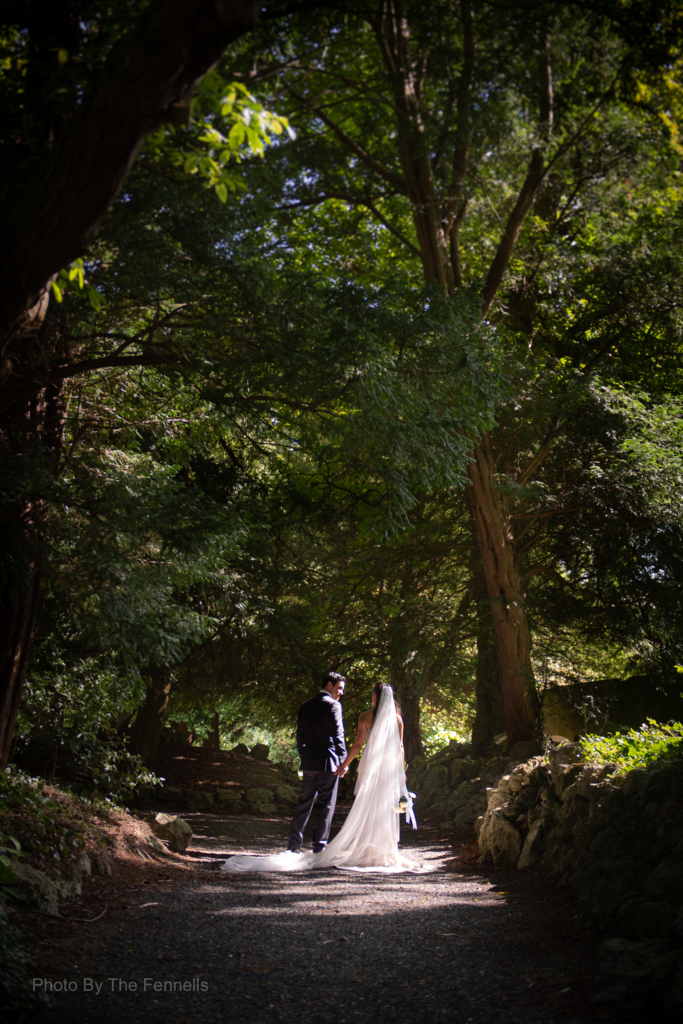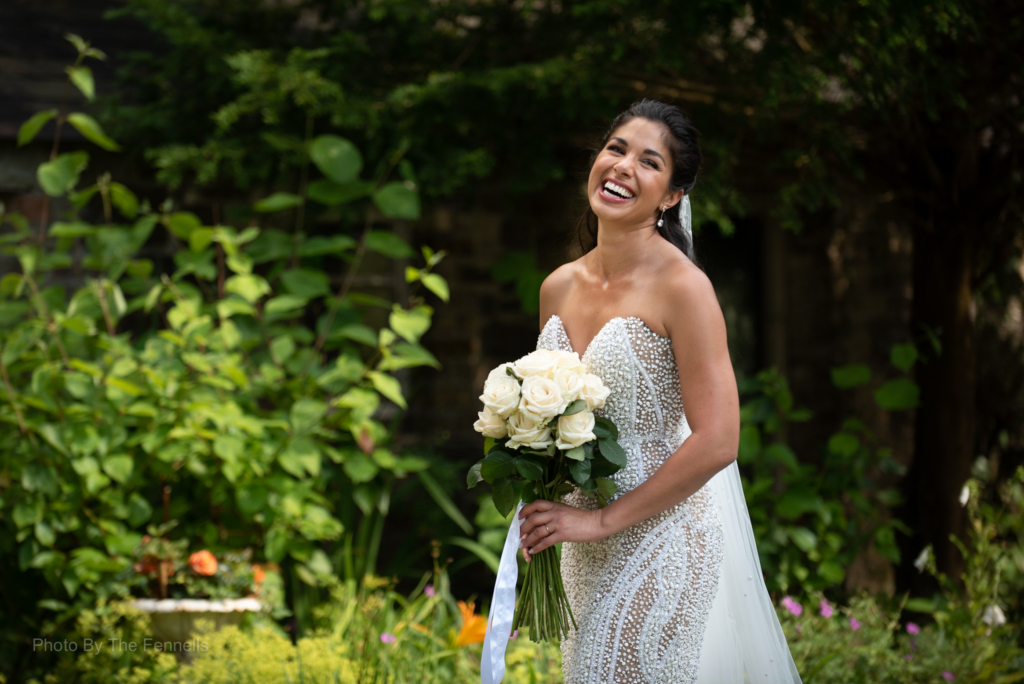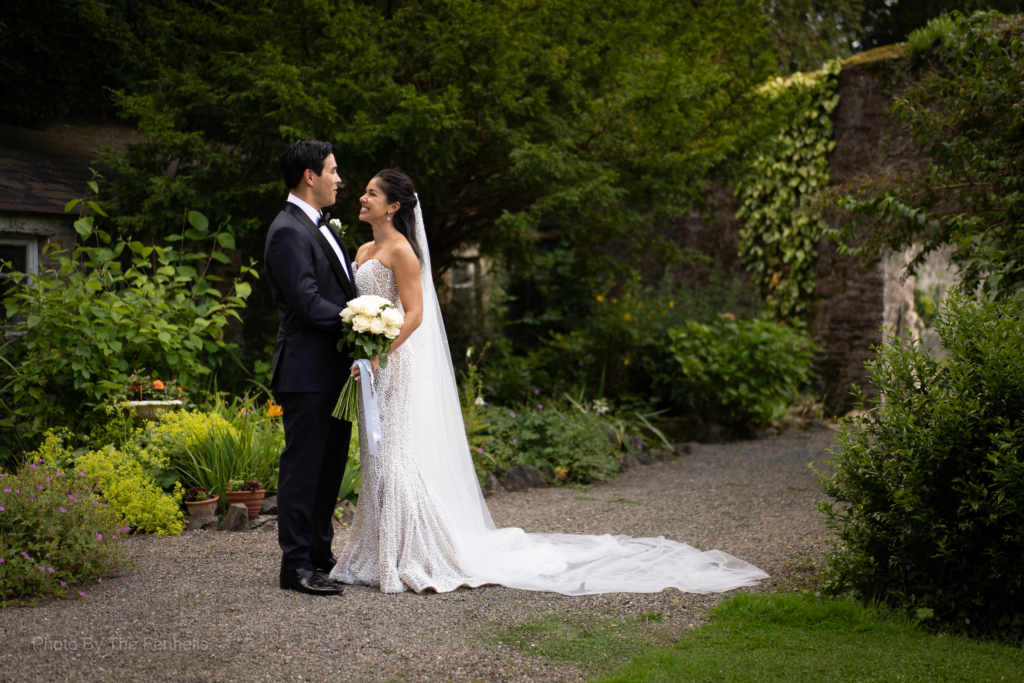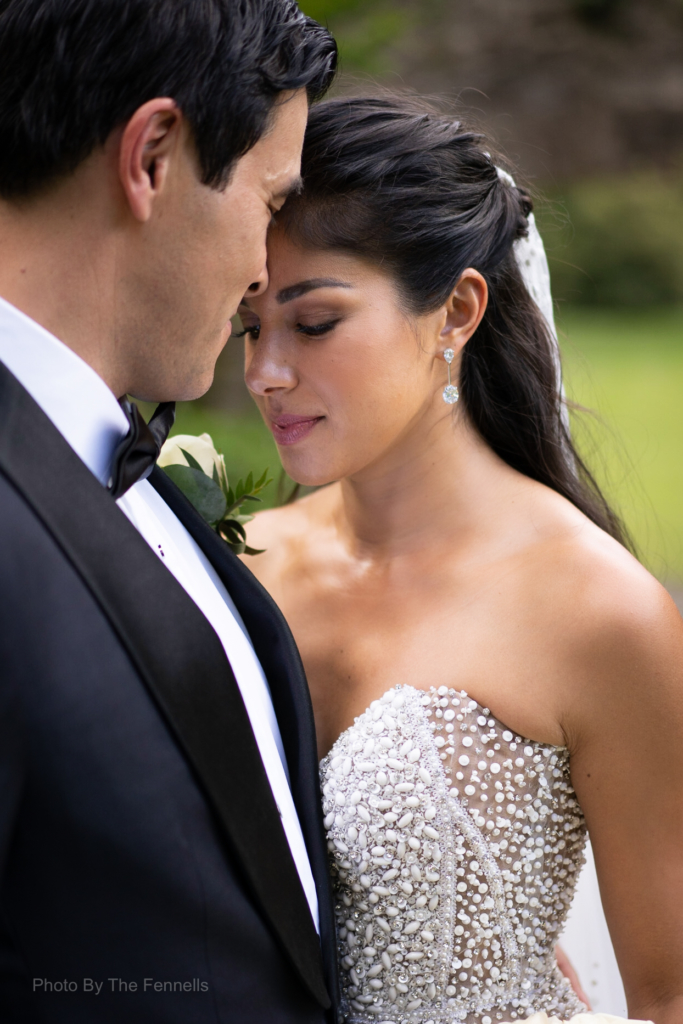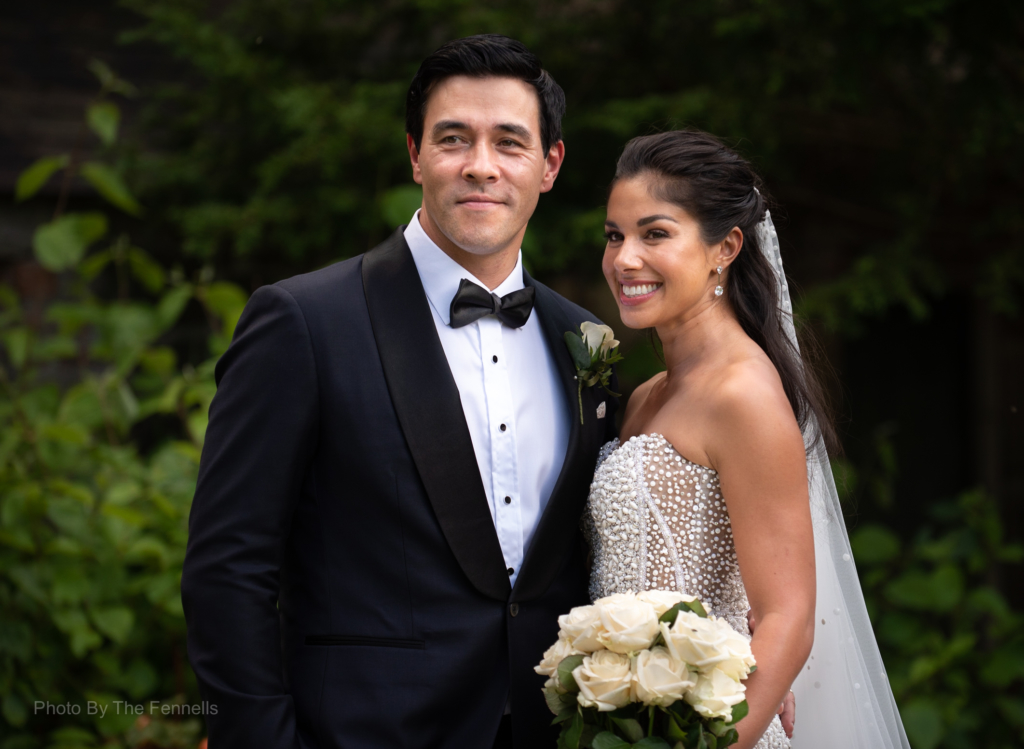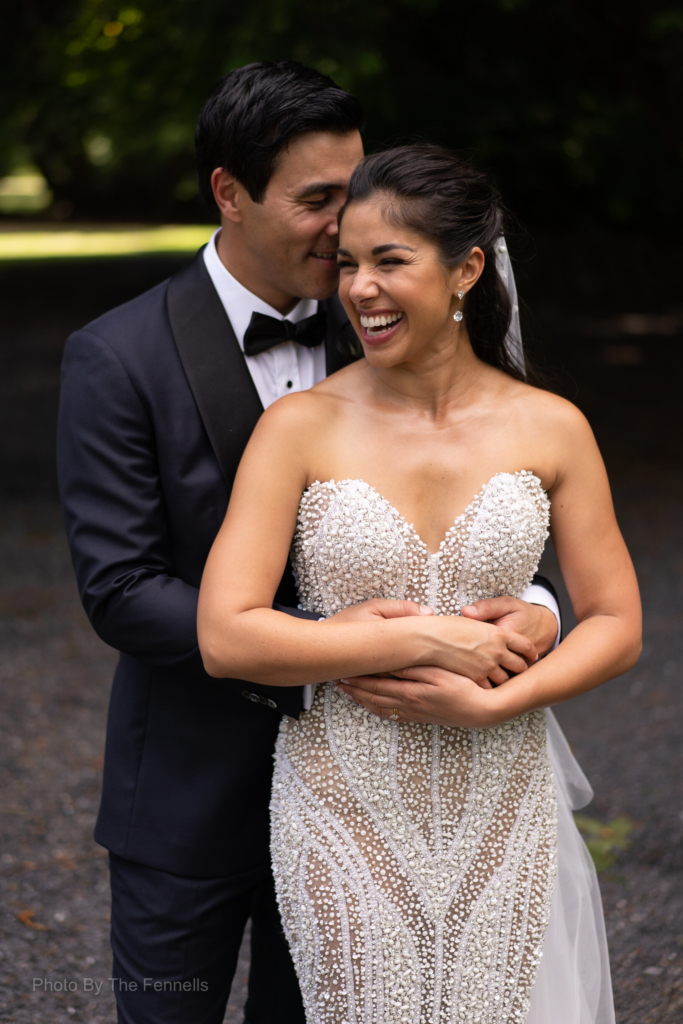 ---
How did you choose your photographer…
The Fennells are the best in the biz & we really loved their photography work and all the communication we had with them.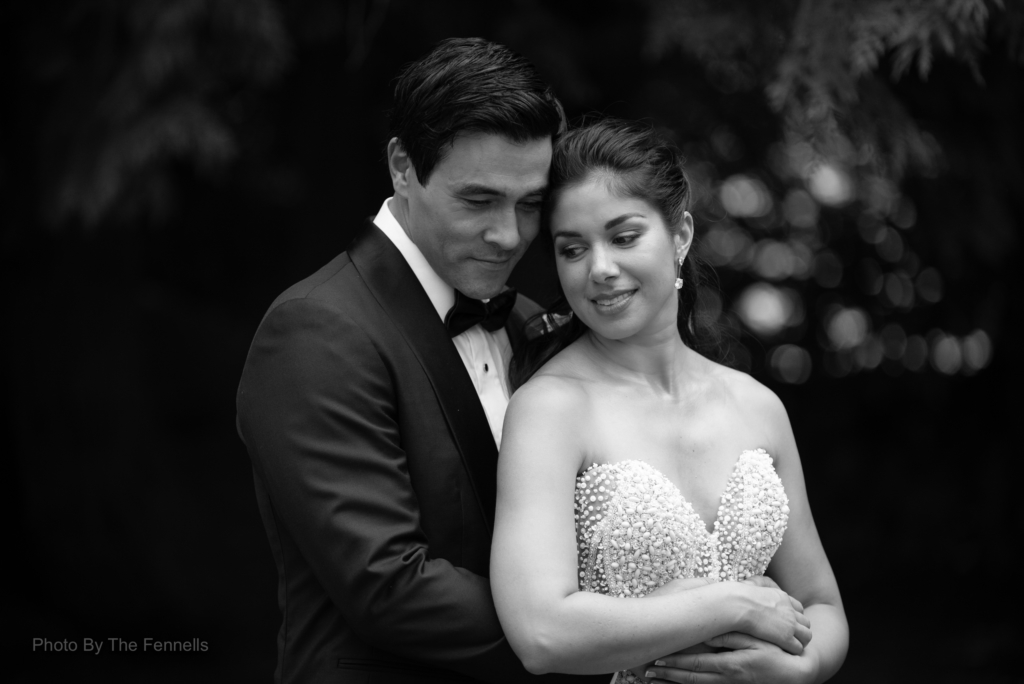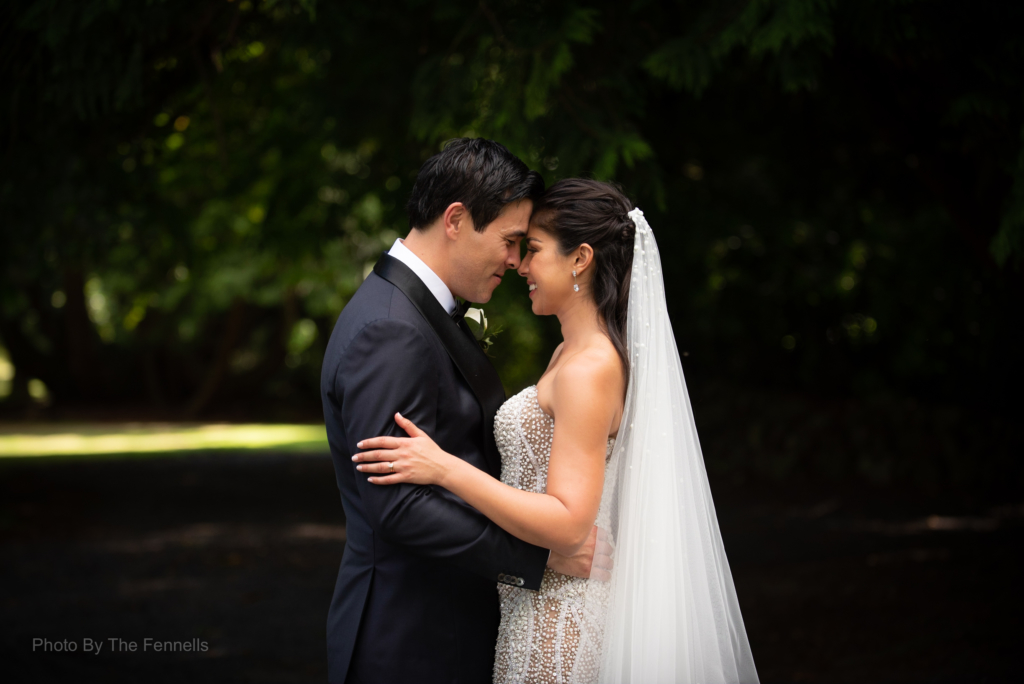 ---
This was such a nice moment when James started softly singing "I'm so in love with you", and then started to dance with Sarah. It's the unrehearsed, unplanned moments like these that are so special.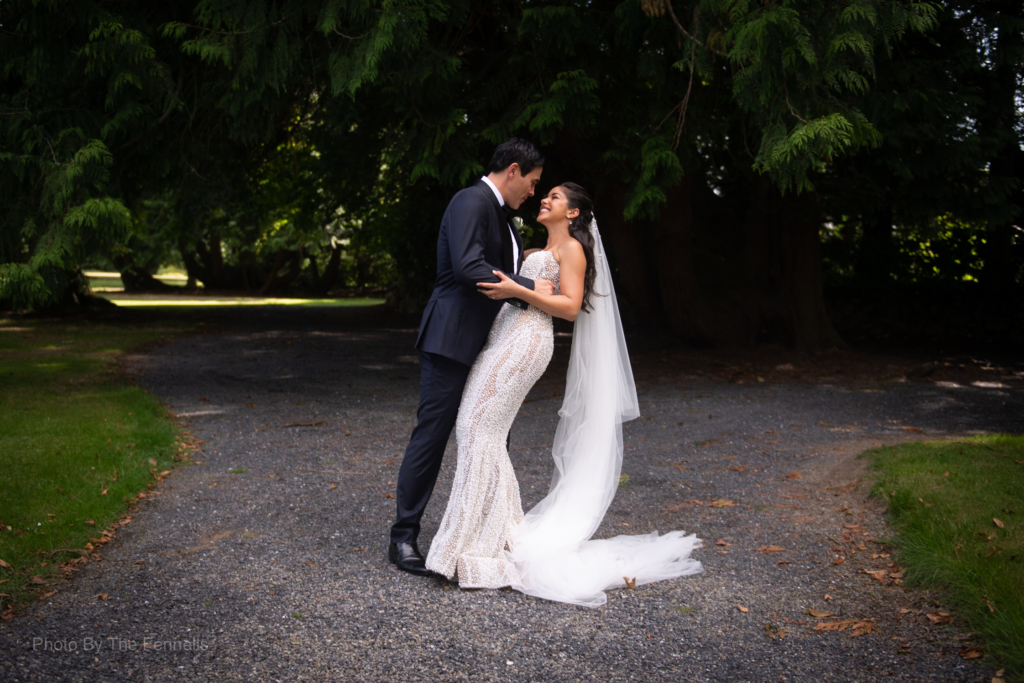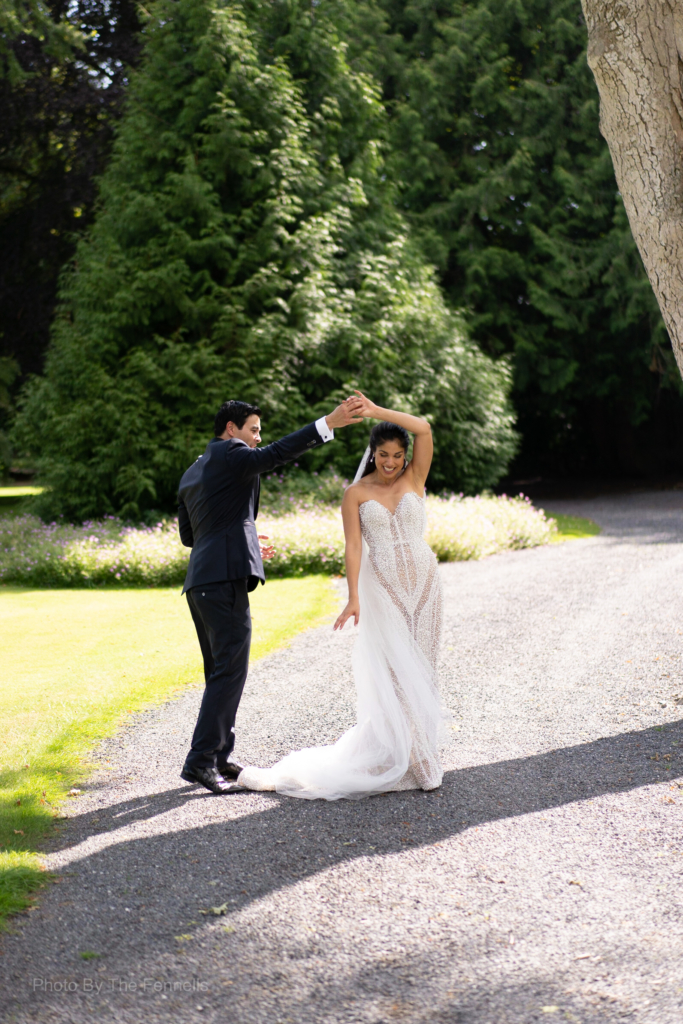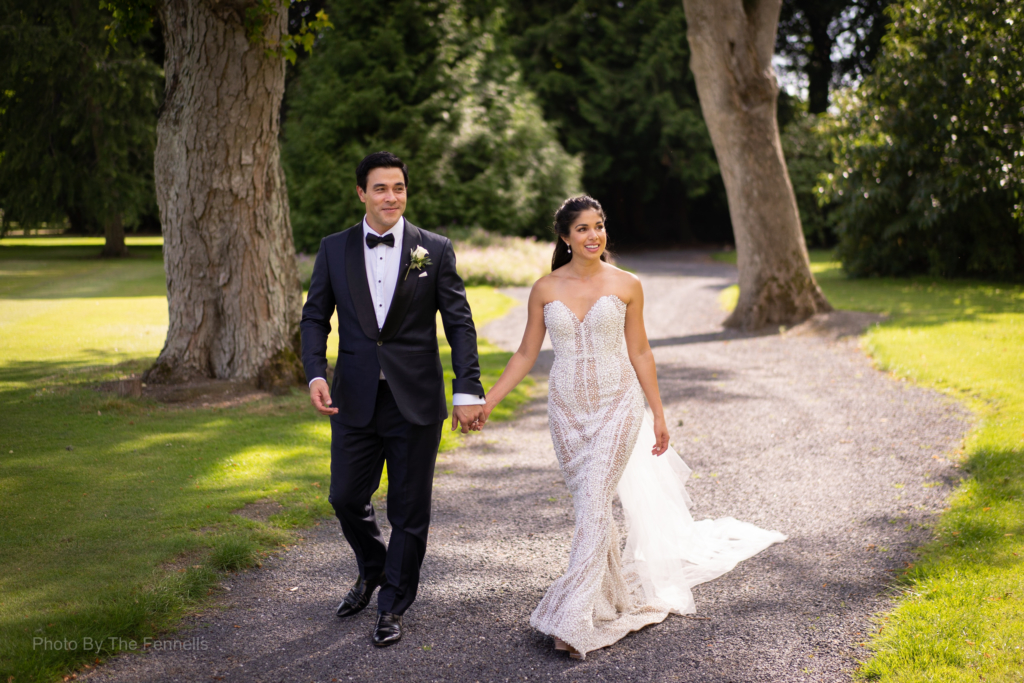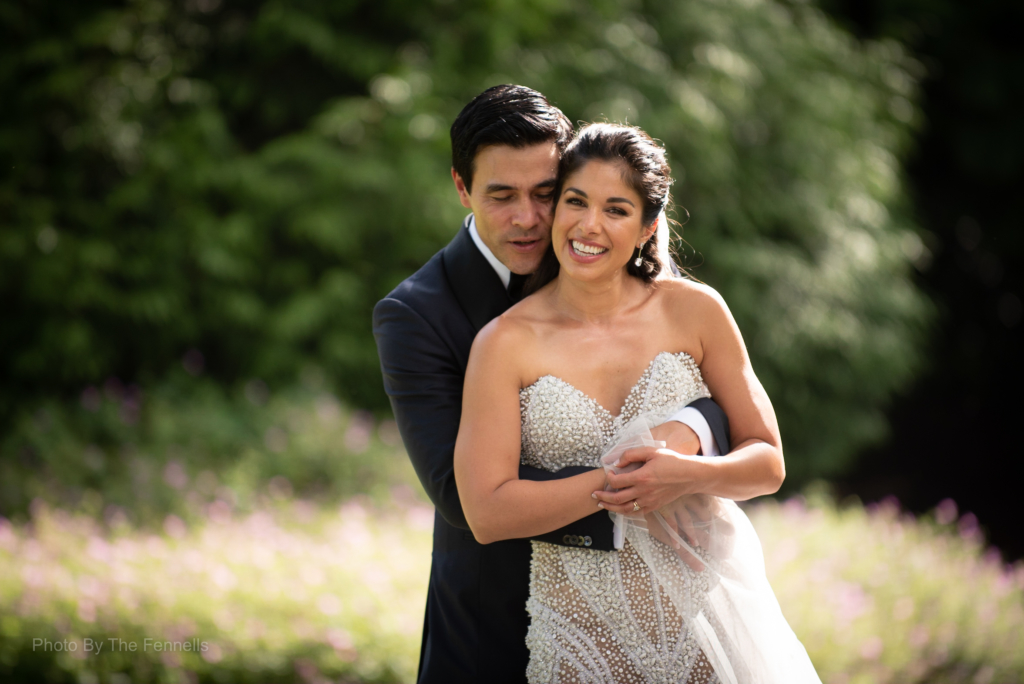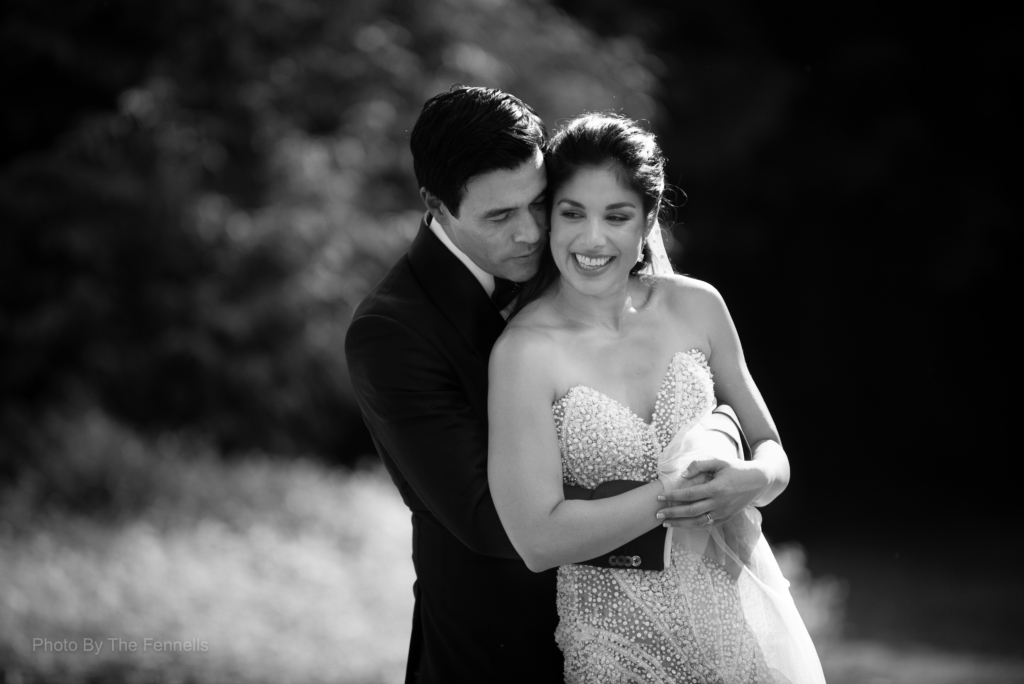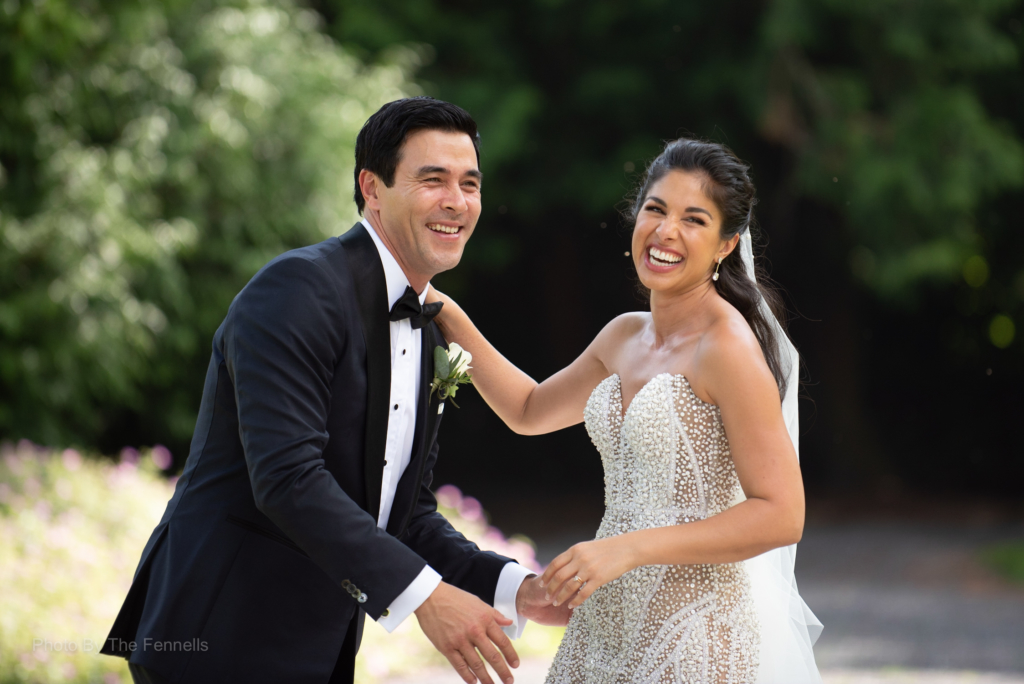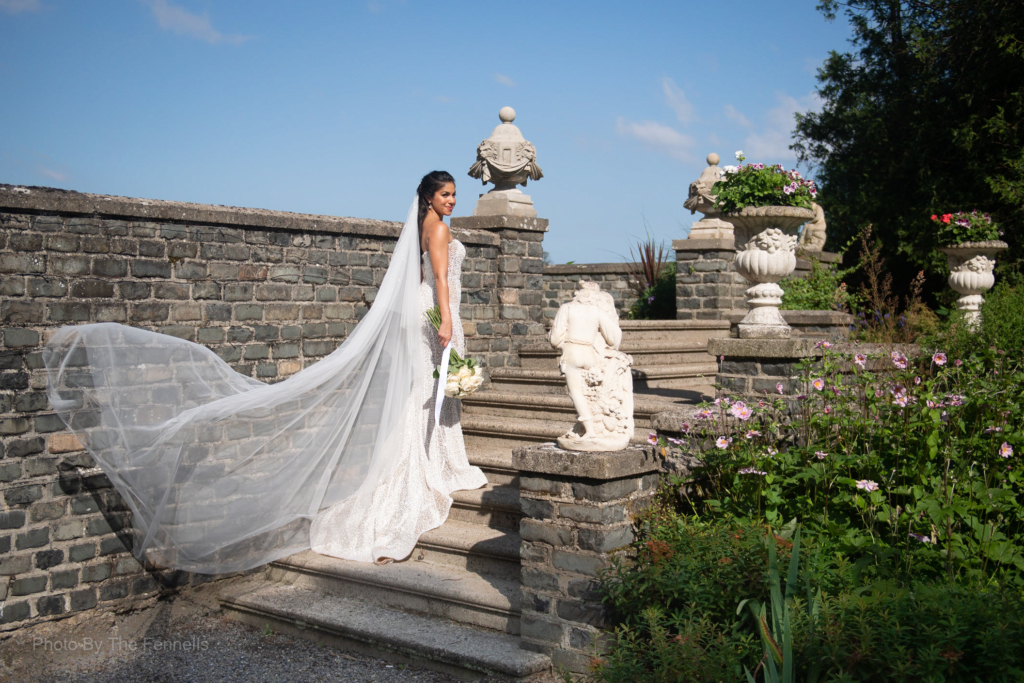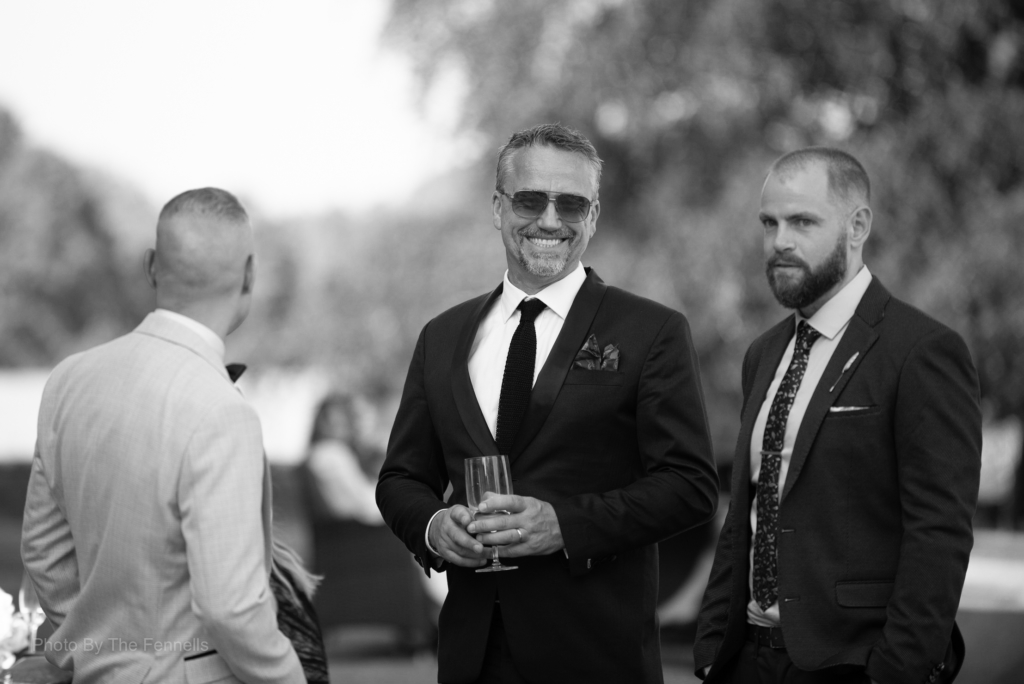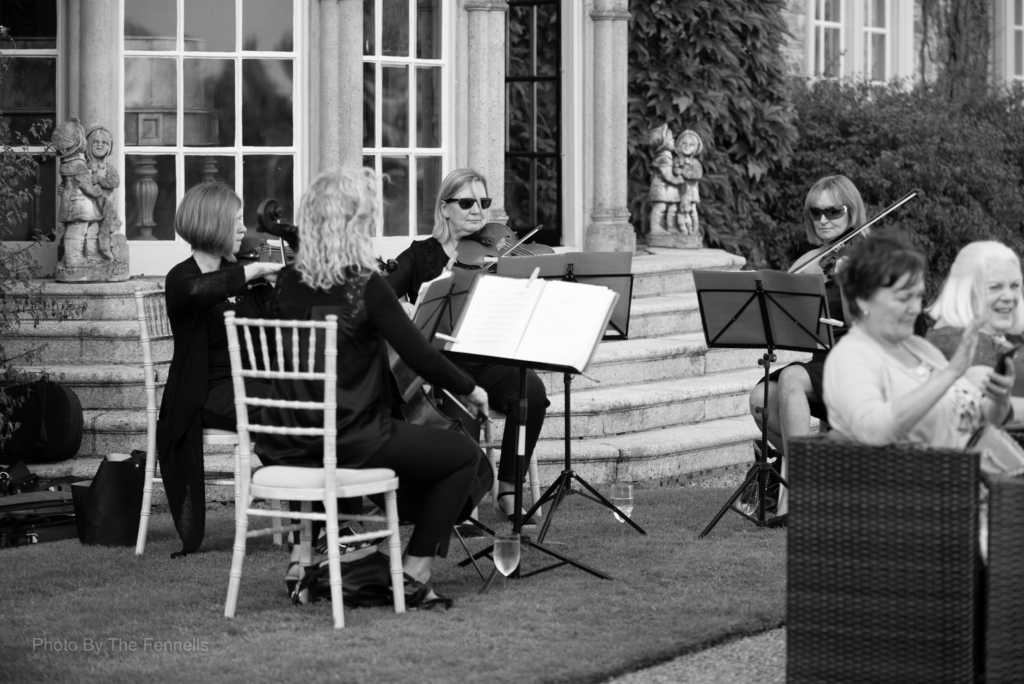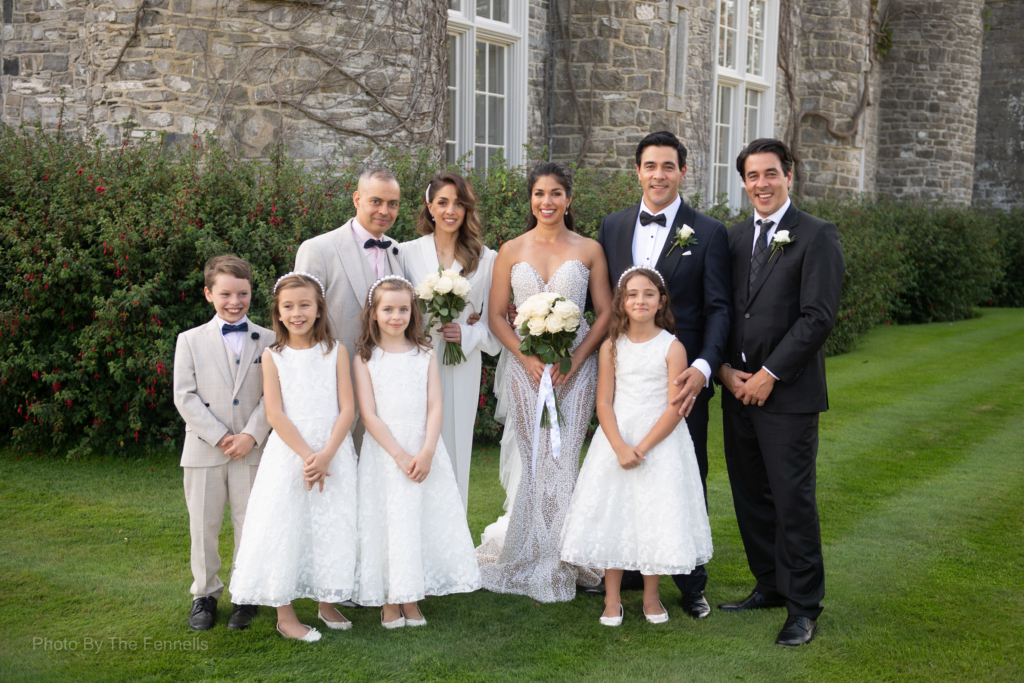 ---
What did your bridal party wear…
My sister was my only bridesmaid & she wore an all white jumpsuit. My brother walked me down the aisle with my nephew (wearing custom "Stylish Guy"). The flower girls wore dresses from Myer or David Jones…I forget which?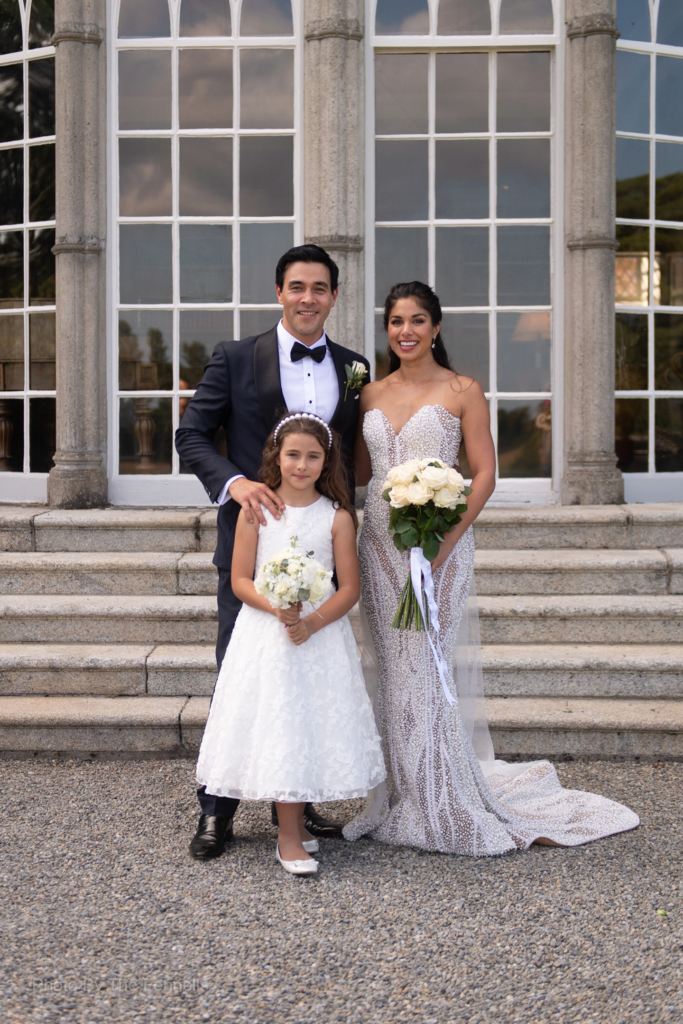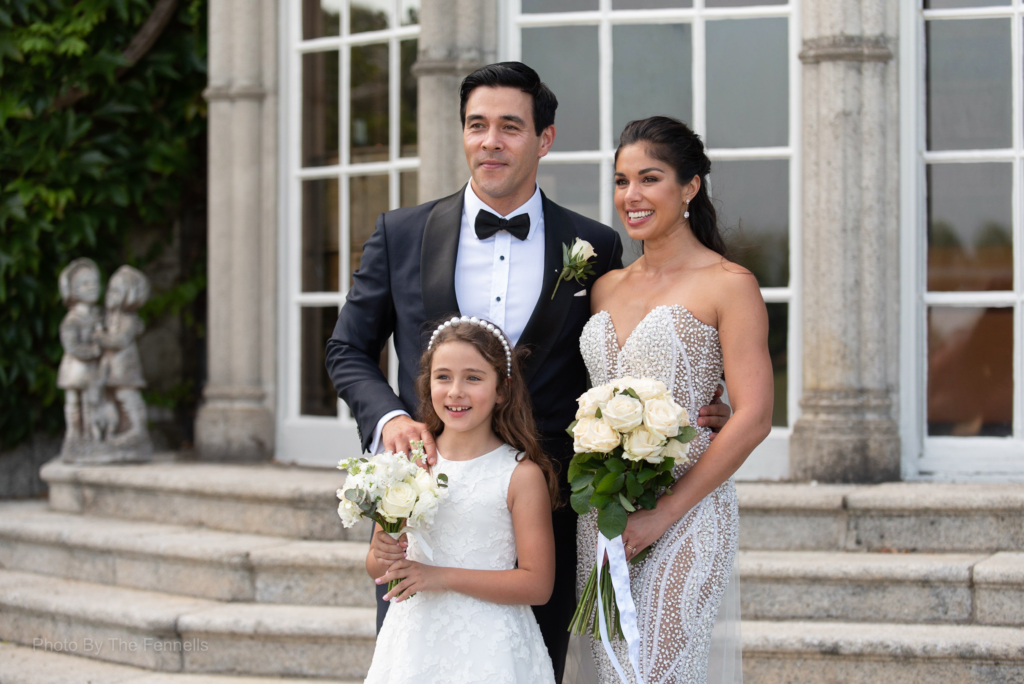 ---
What decor did you choose for Luttrellstown Castle…
The castle spoke for itself so we decided to keep decorating minimal. We chose all white when it came to flowers & one large banquet table for our 25 guests of close family & friends.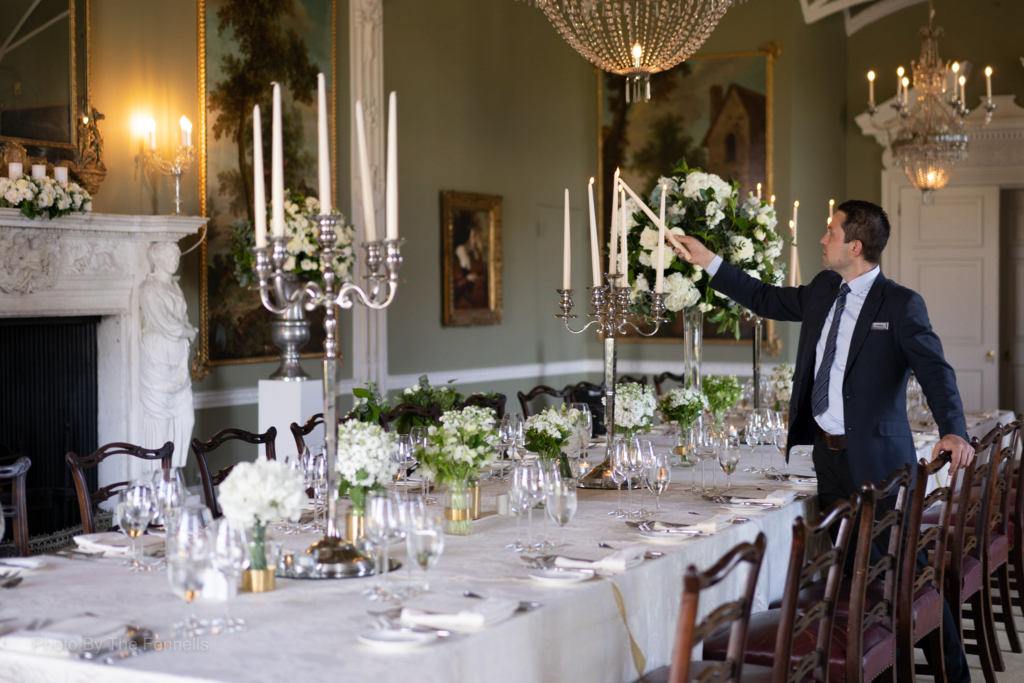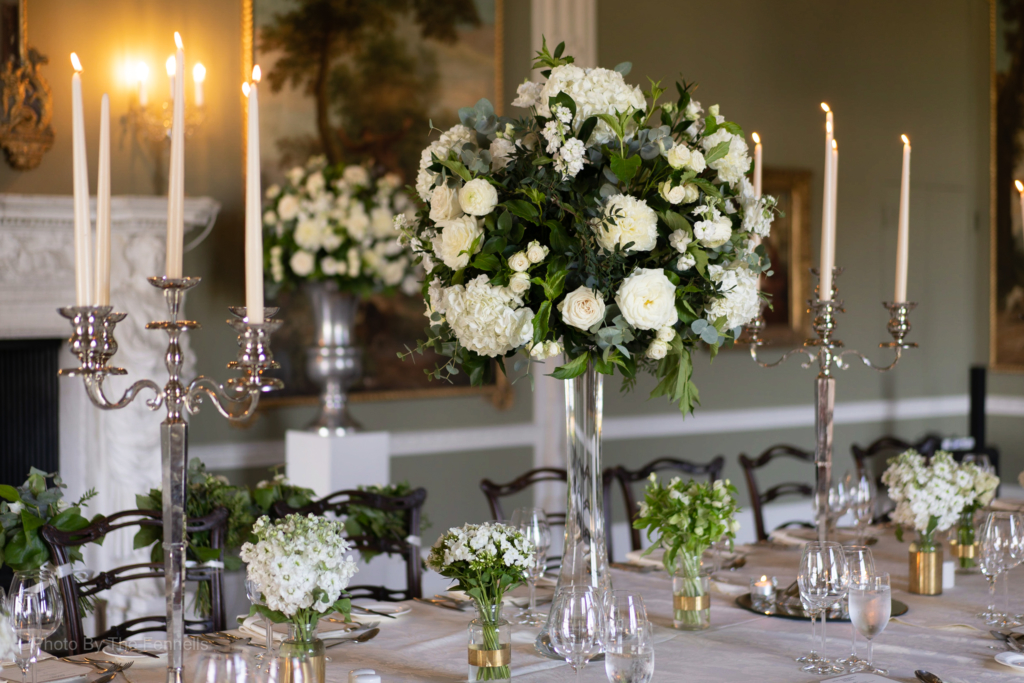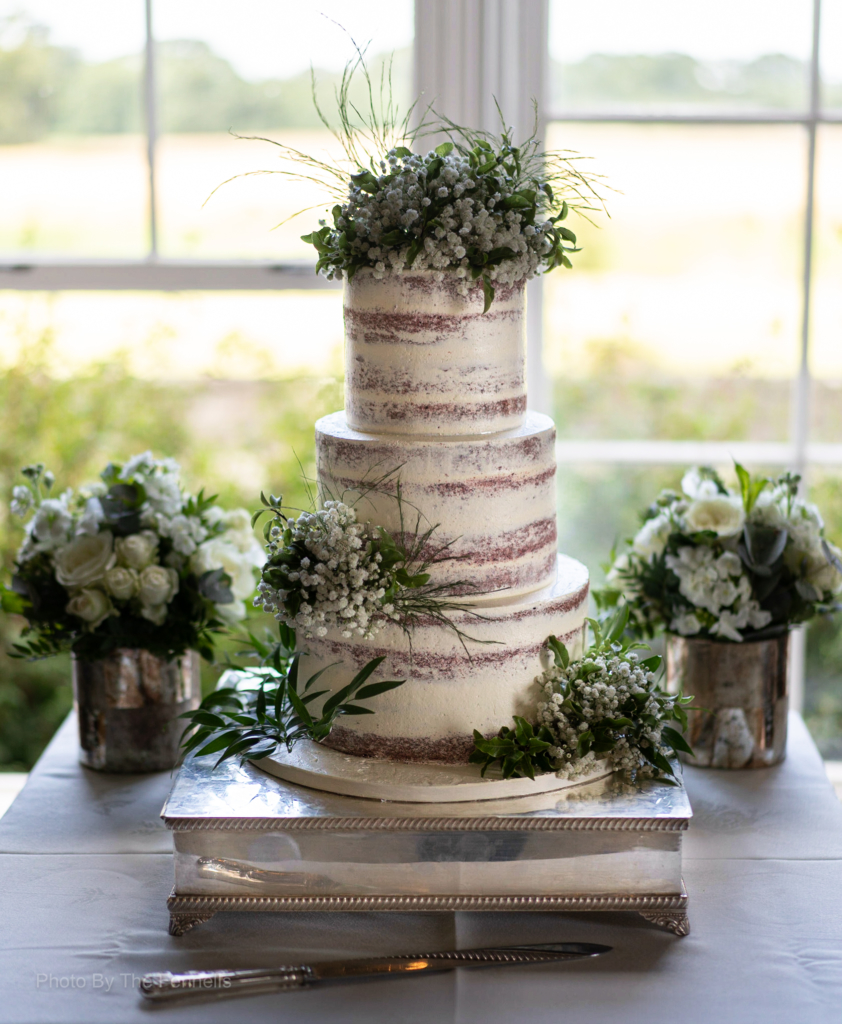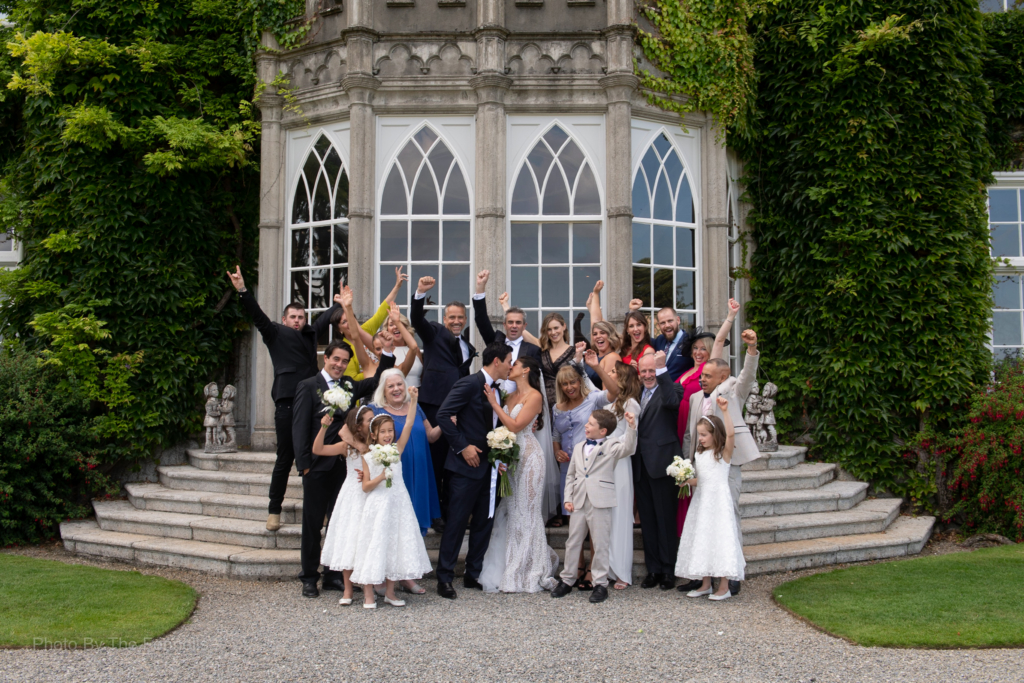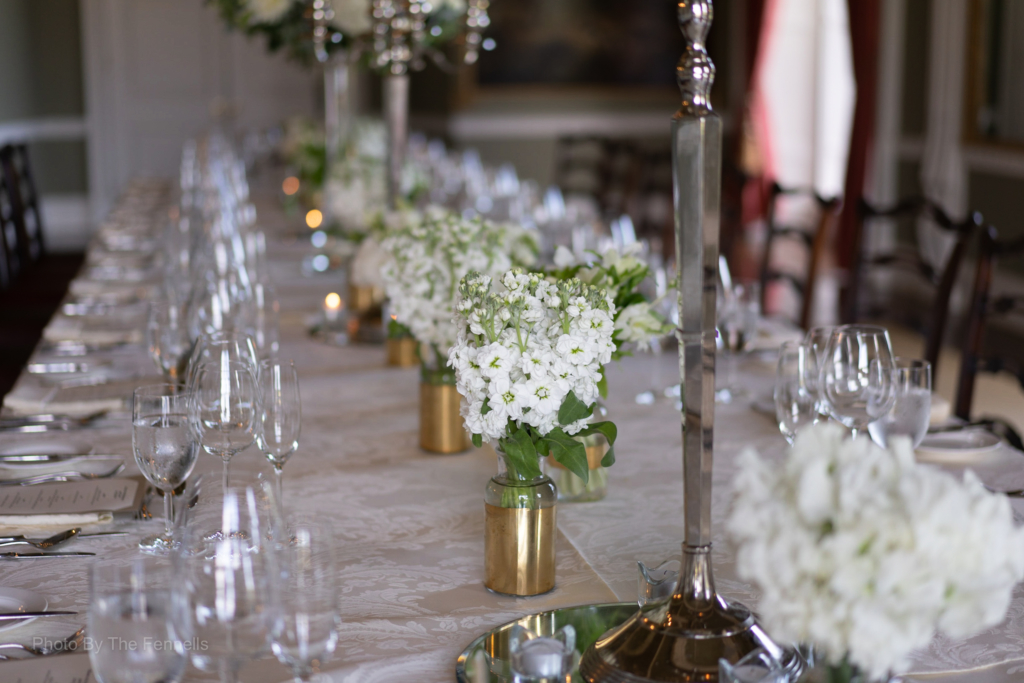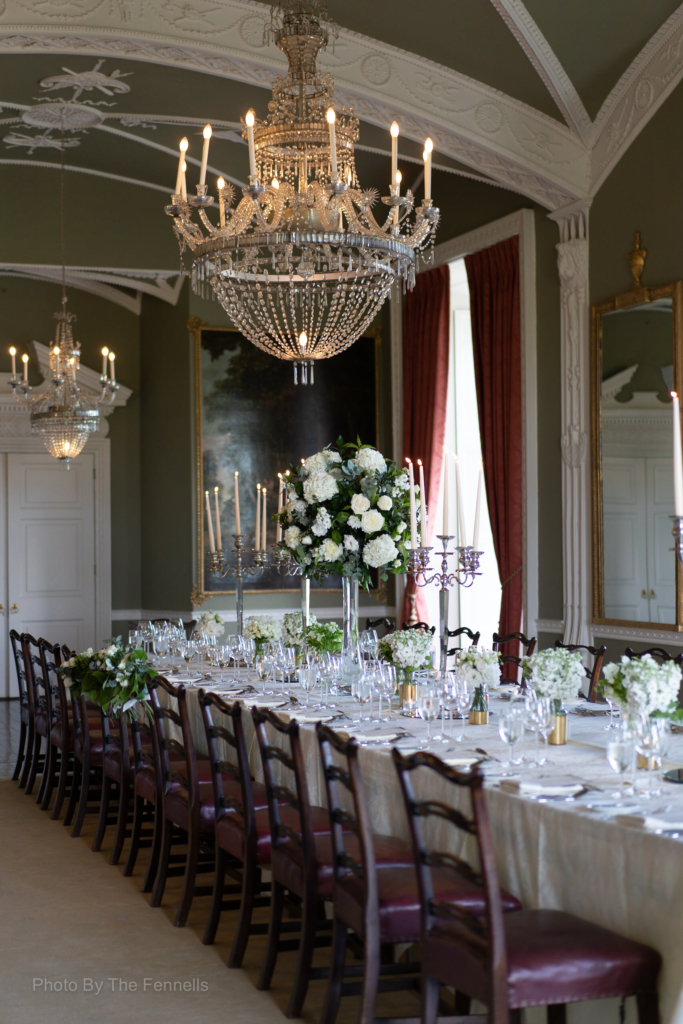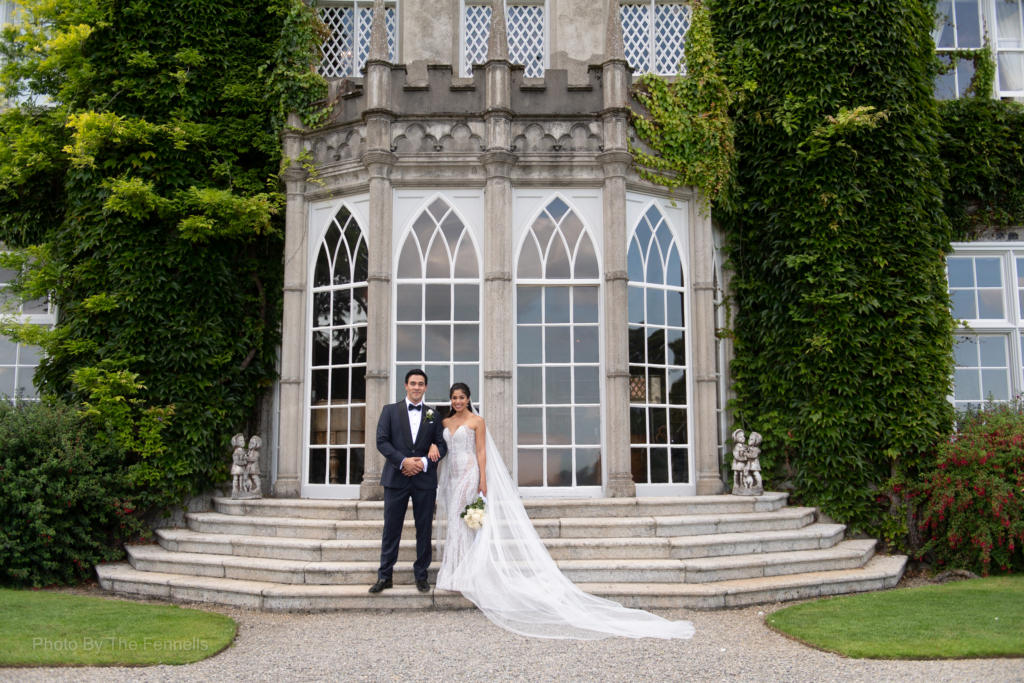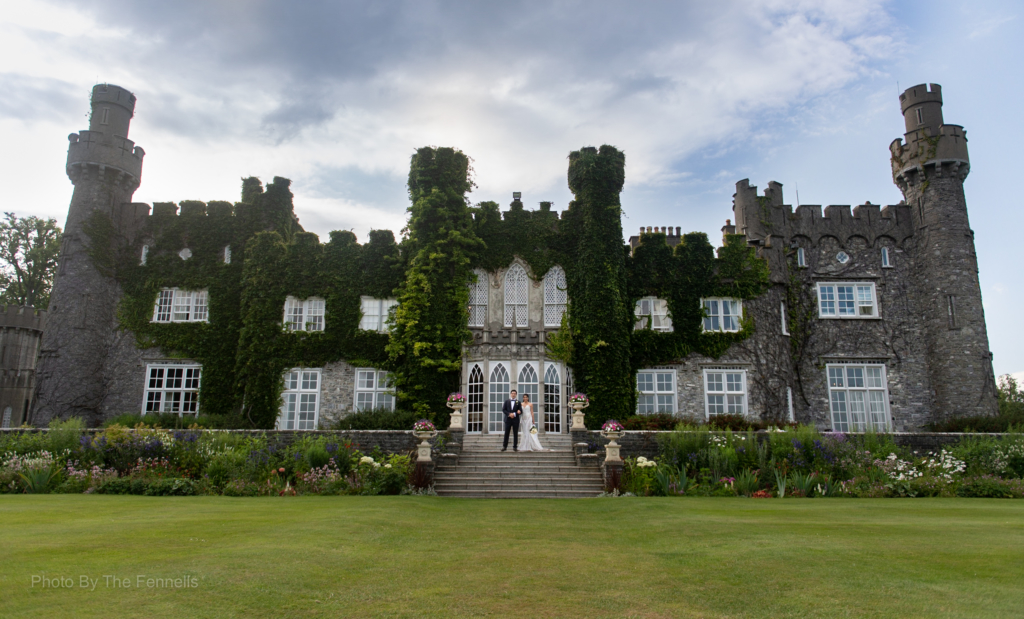 ---
How did you choose your venue…
Who doesn't want to get married in a Castle? It was an easy choice.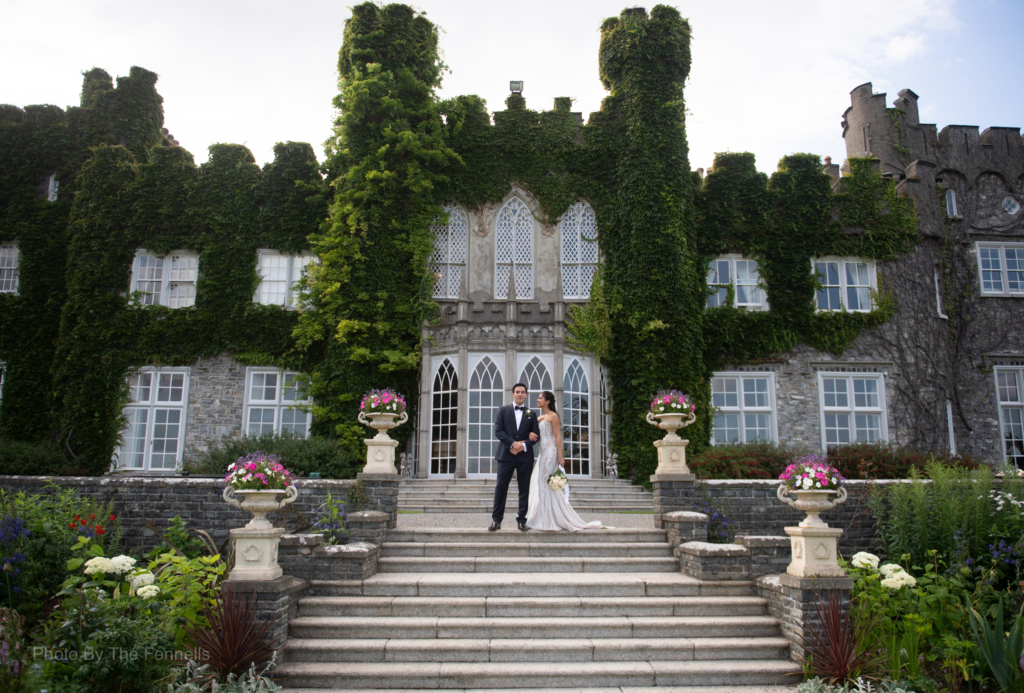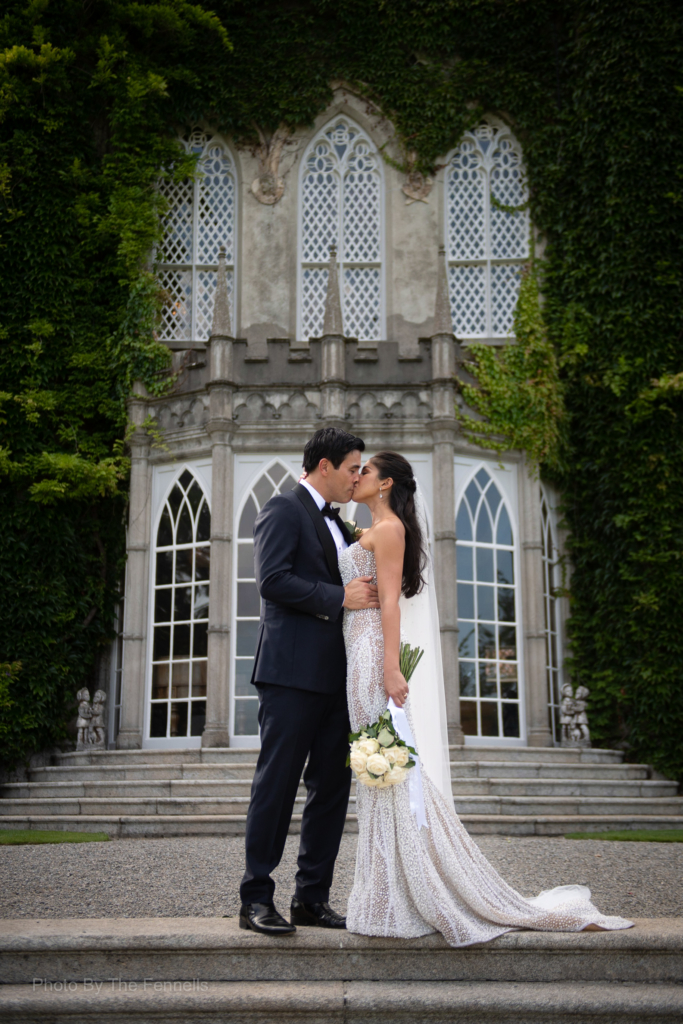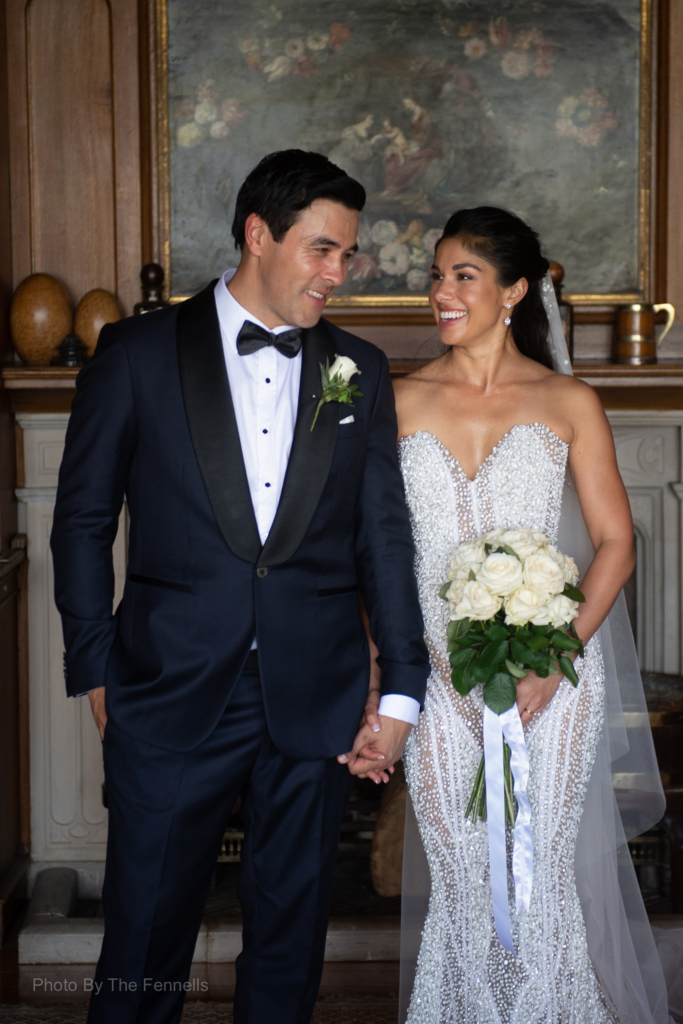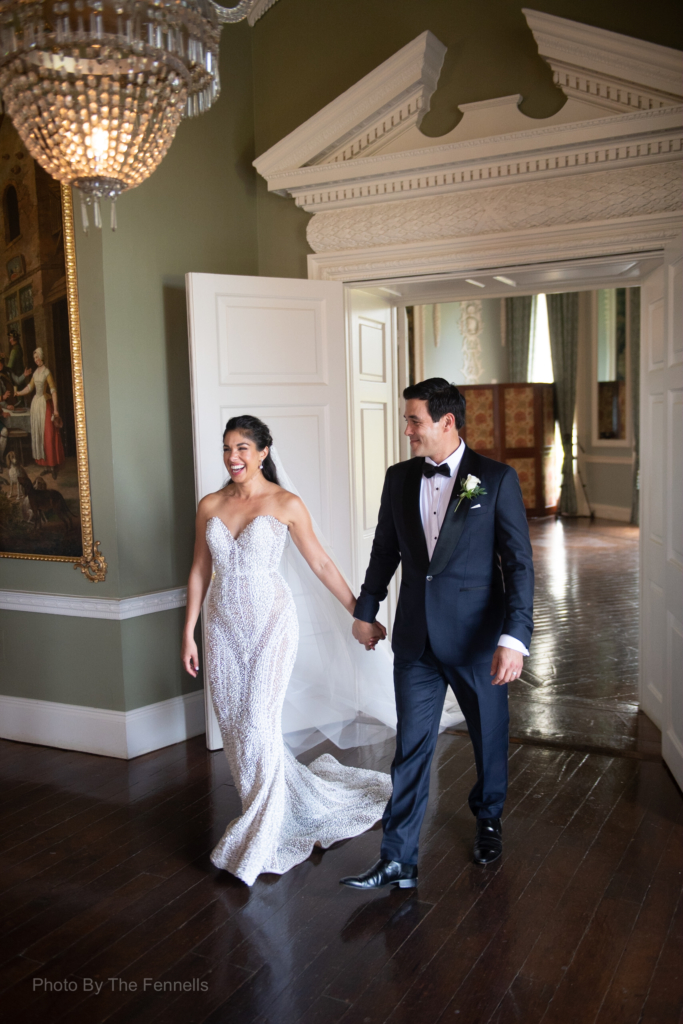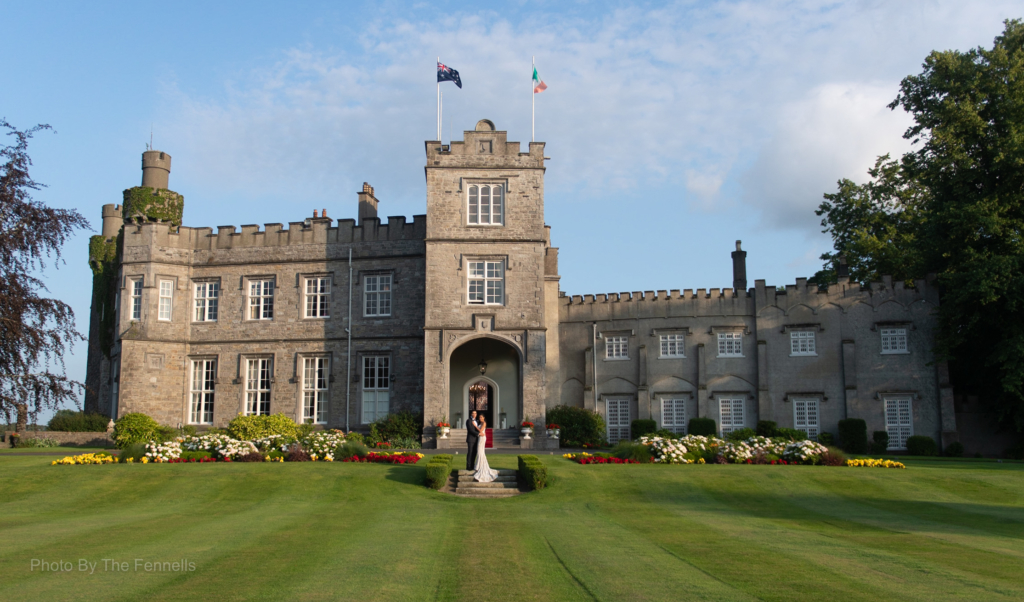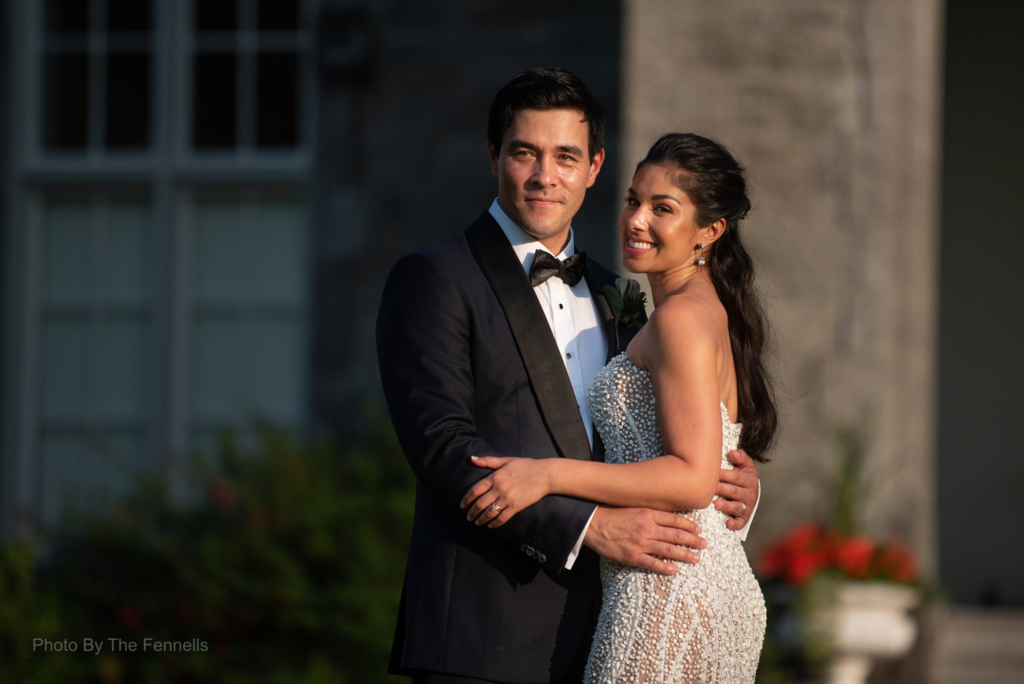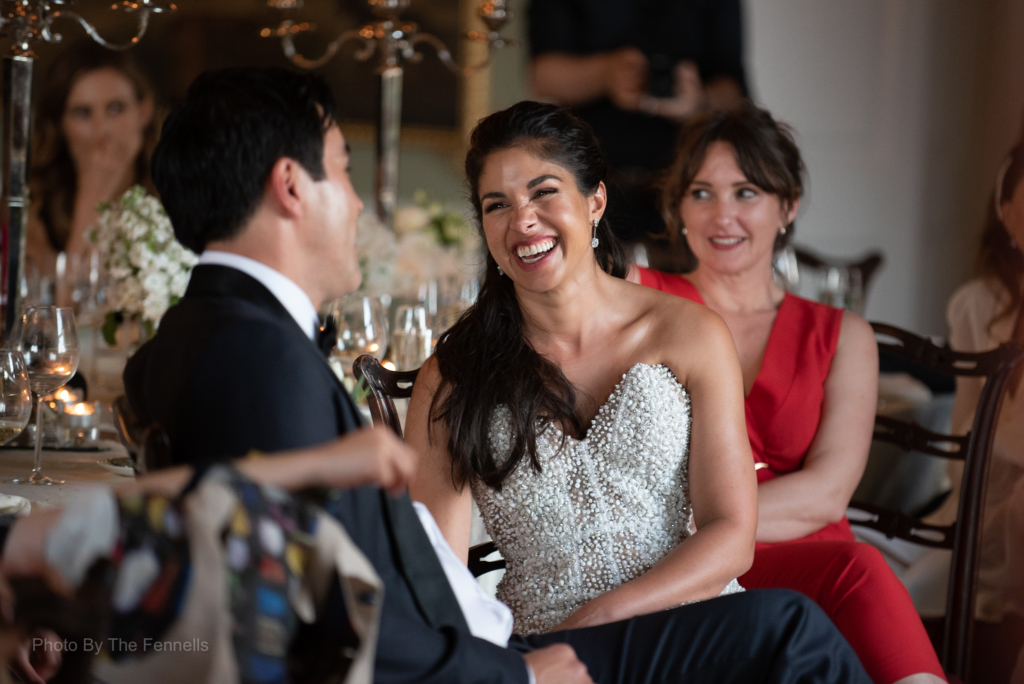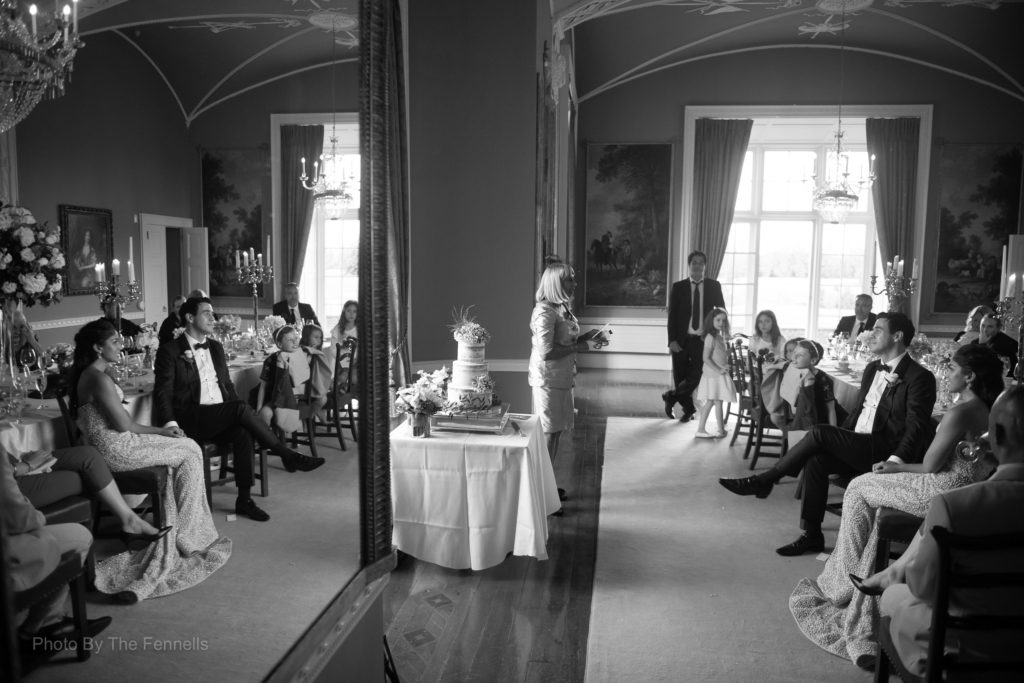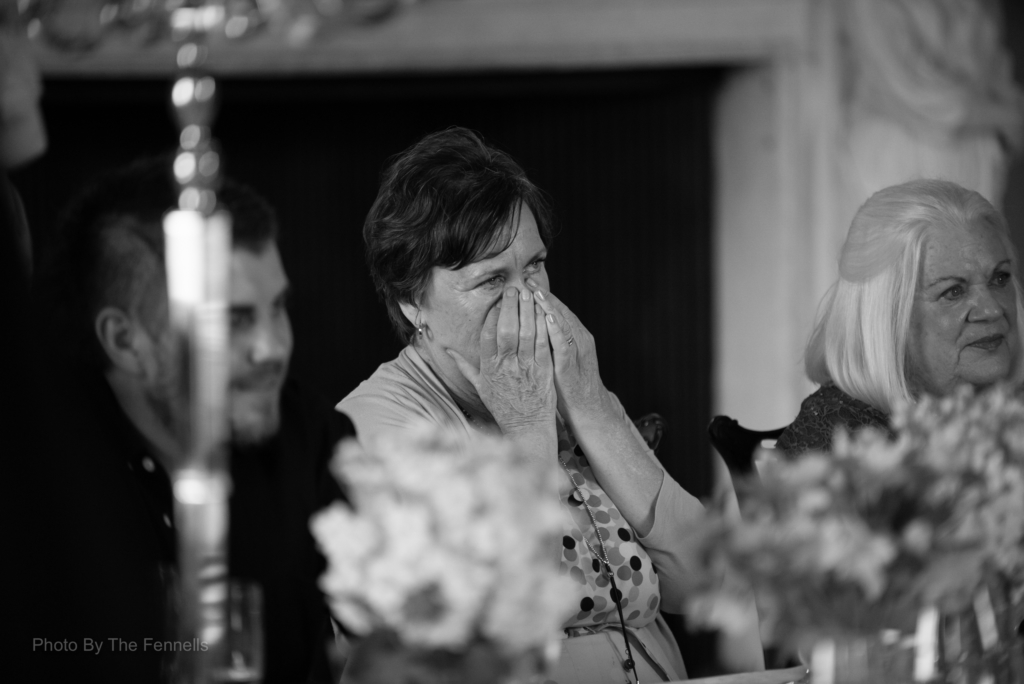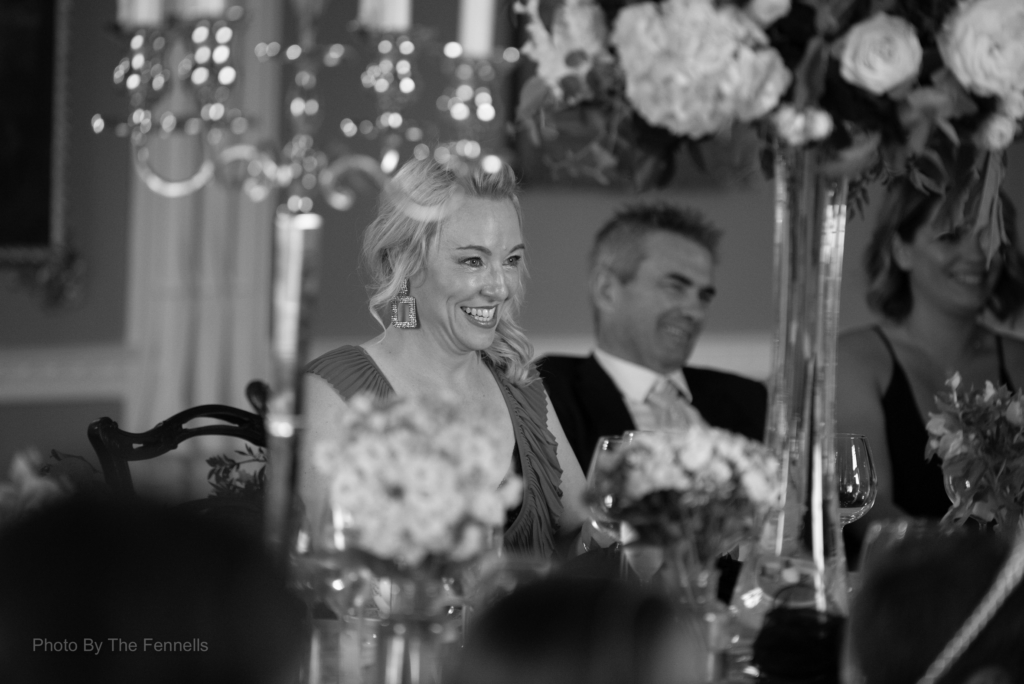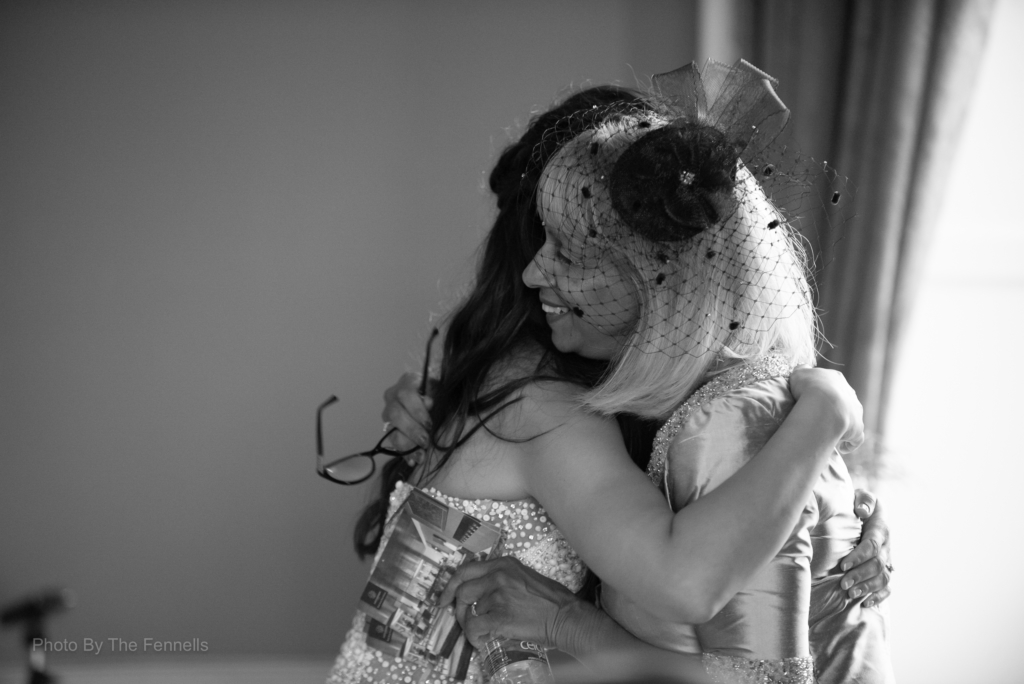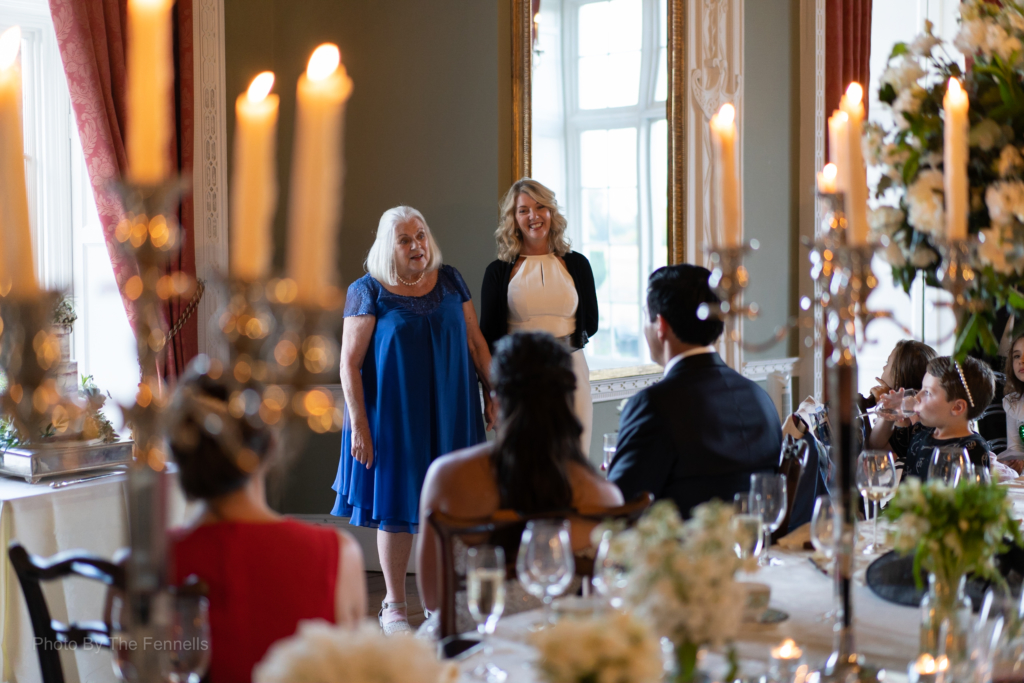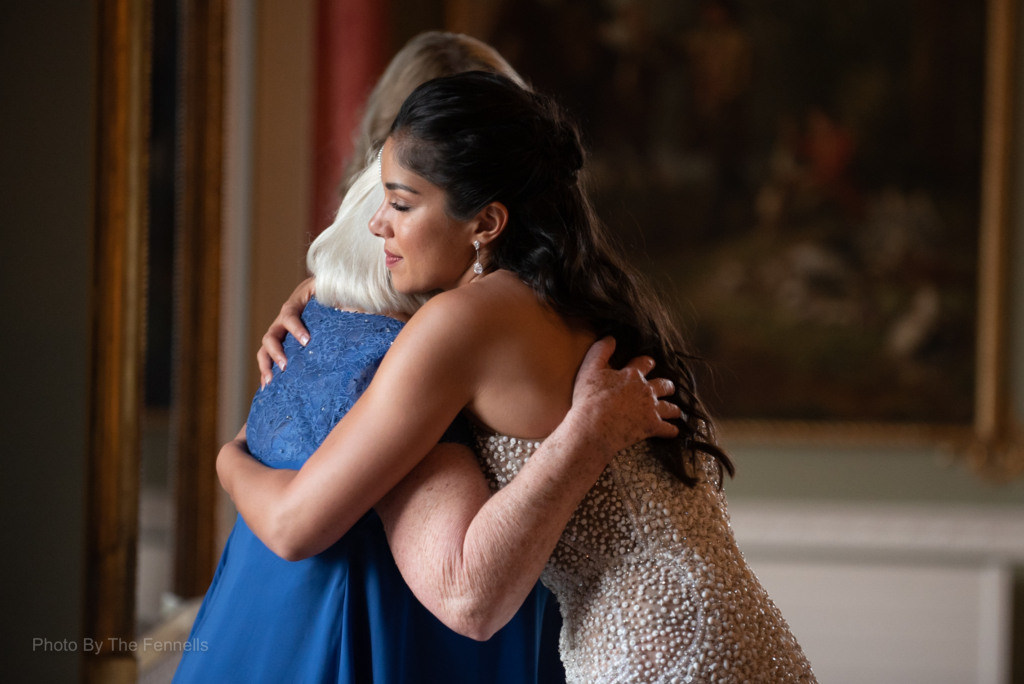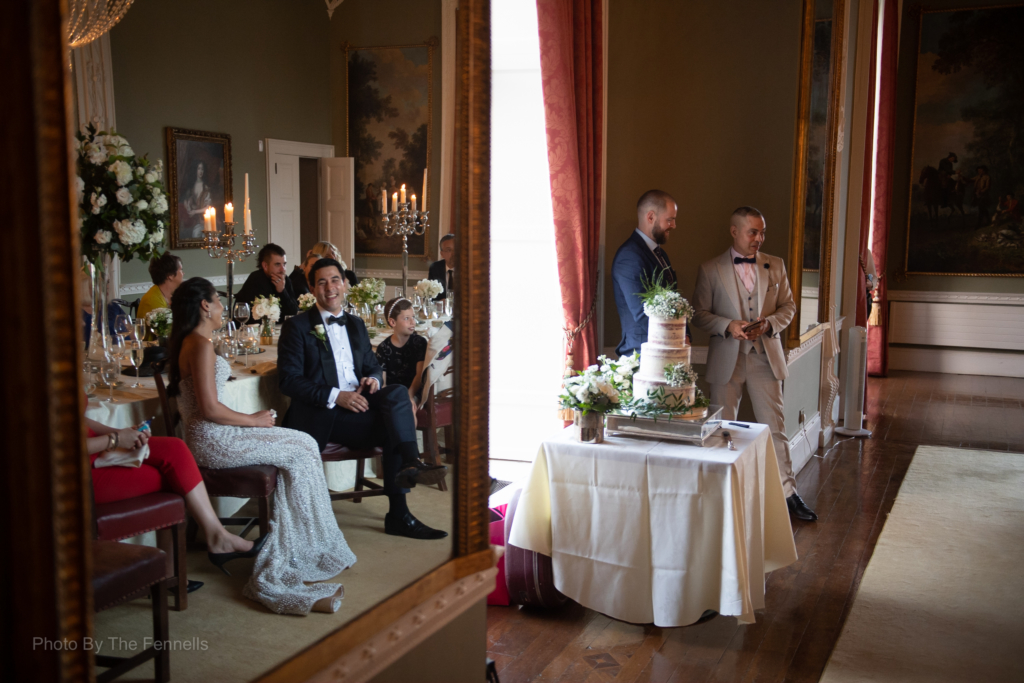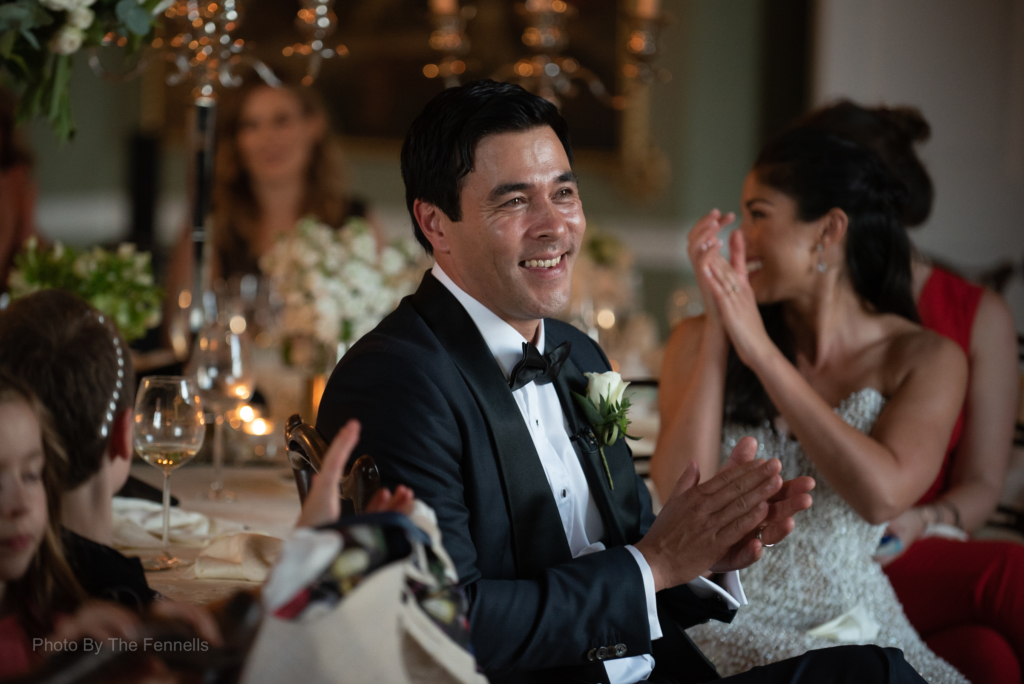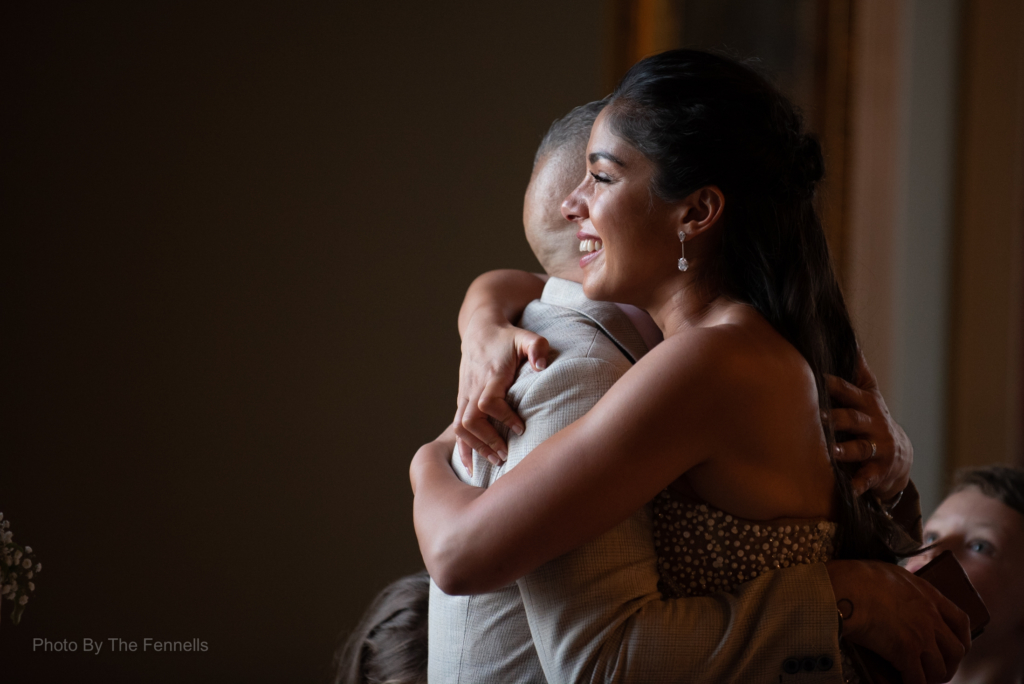 ---
What did you choose for your menu…
It wasn't too fussy! We wanted everyone to feel comfortable so we had fish & beef & some veggo options & a delicious cake!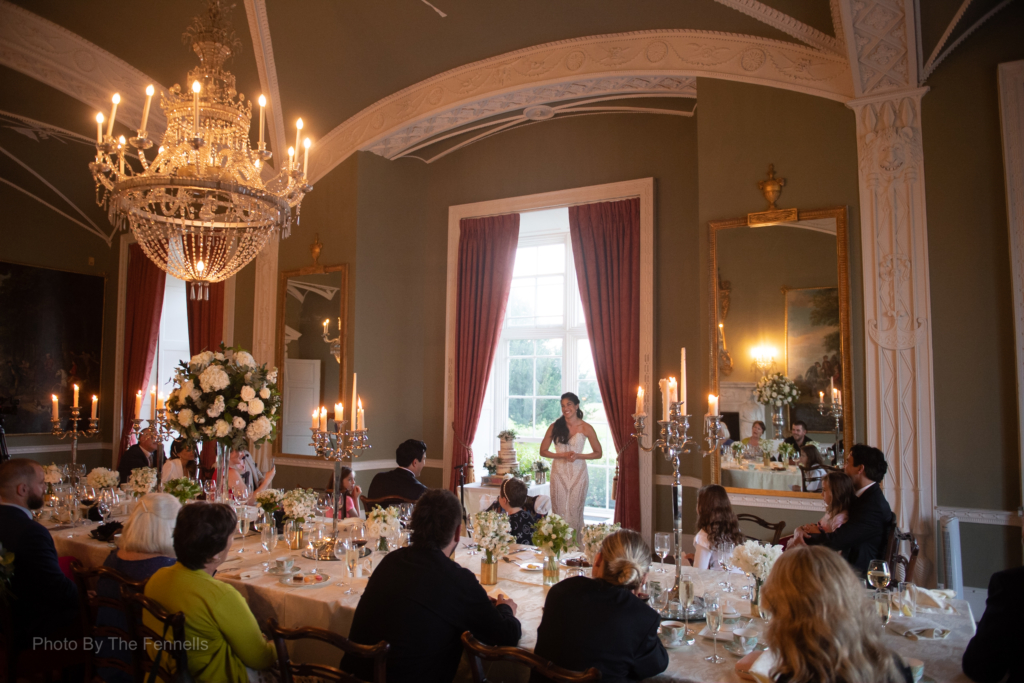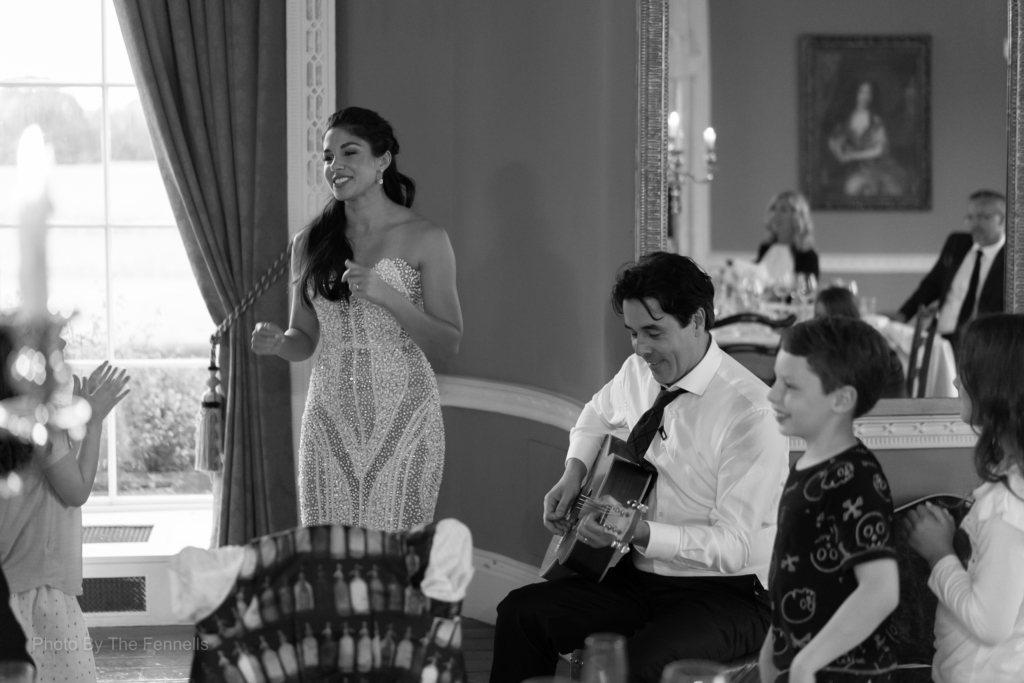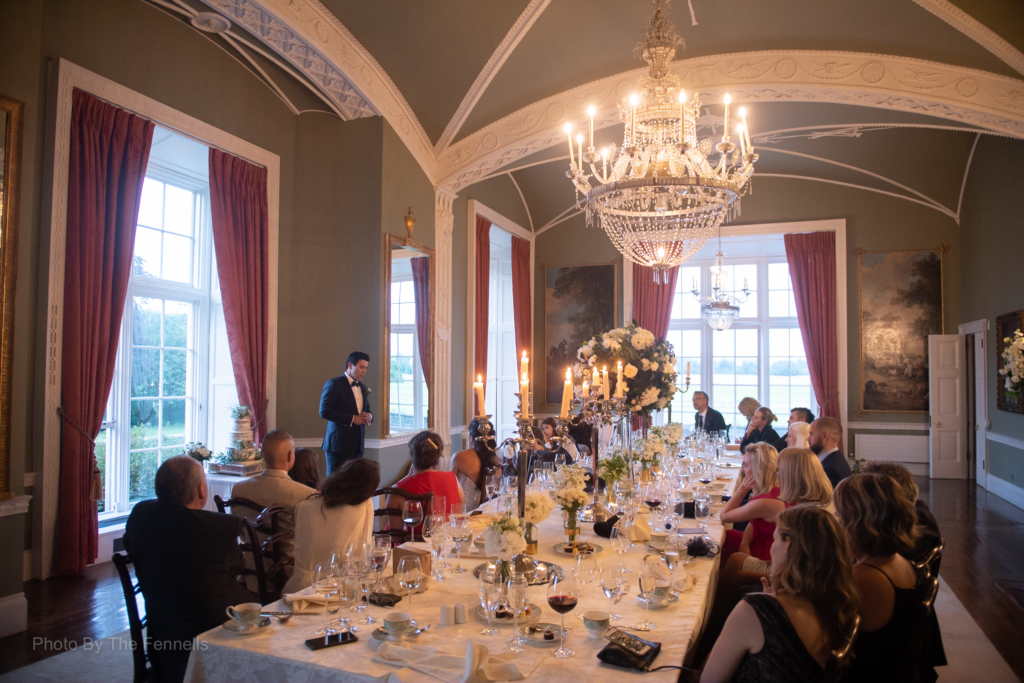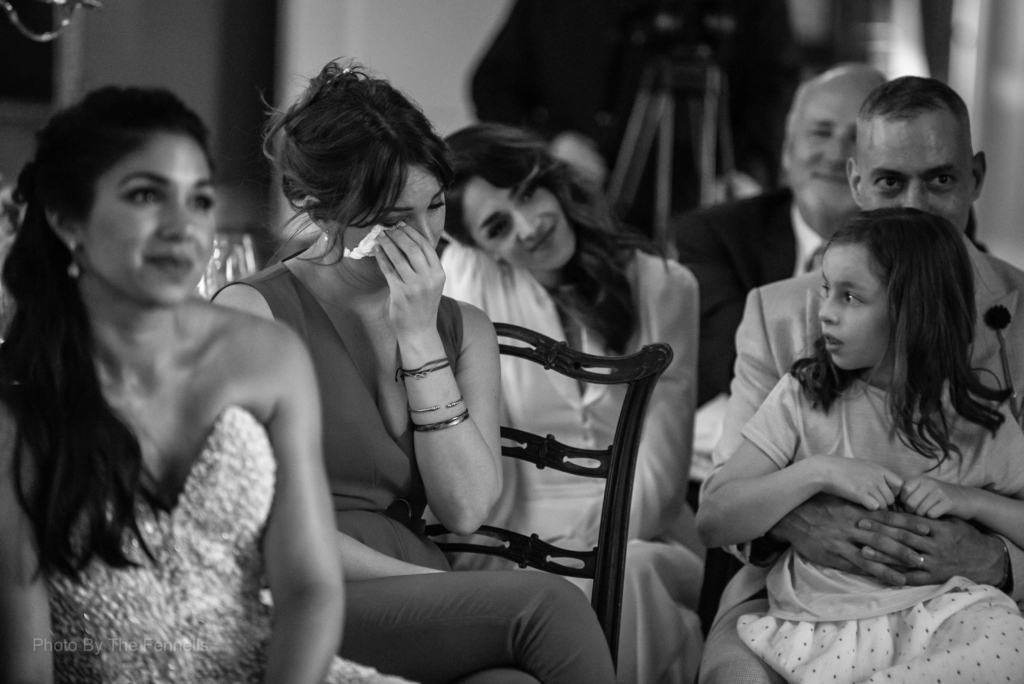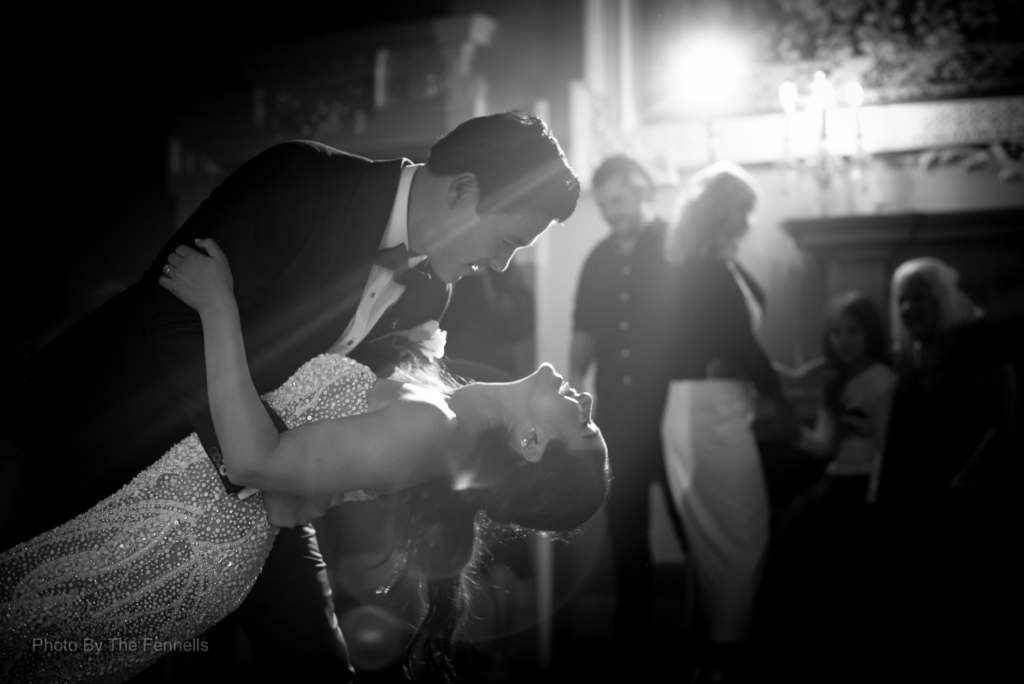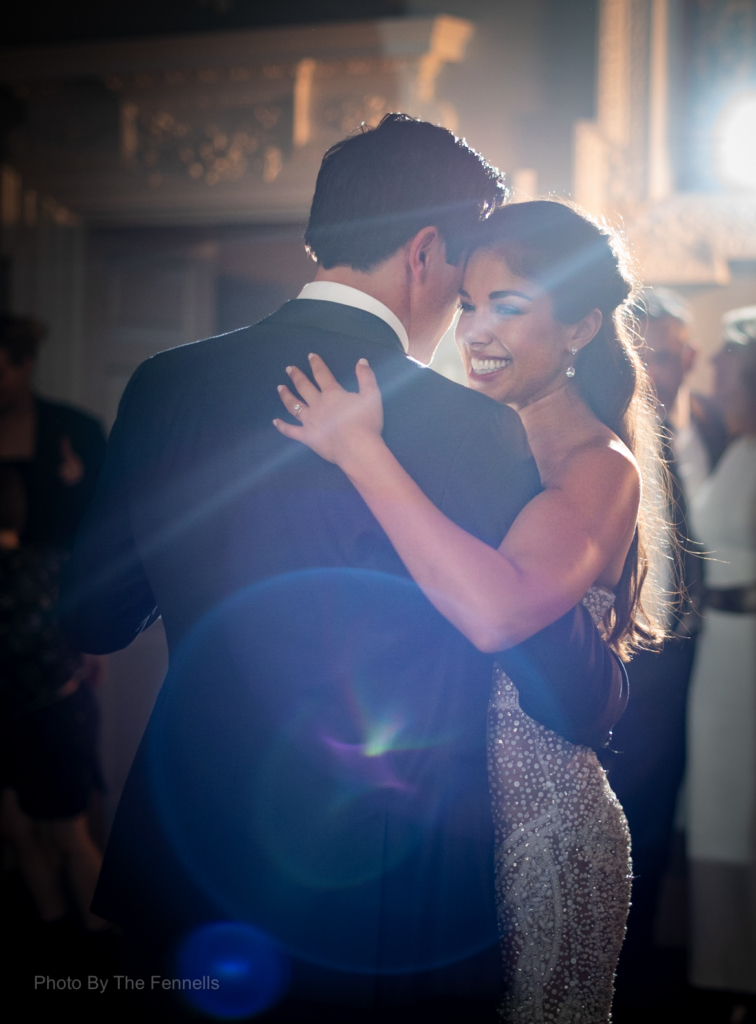 ---
What was your favourite part of your wedding day…
Simply hanging out with my husband with all our friends & family under the one roof in the same country!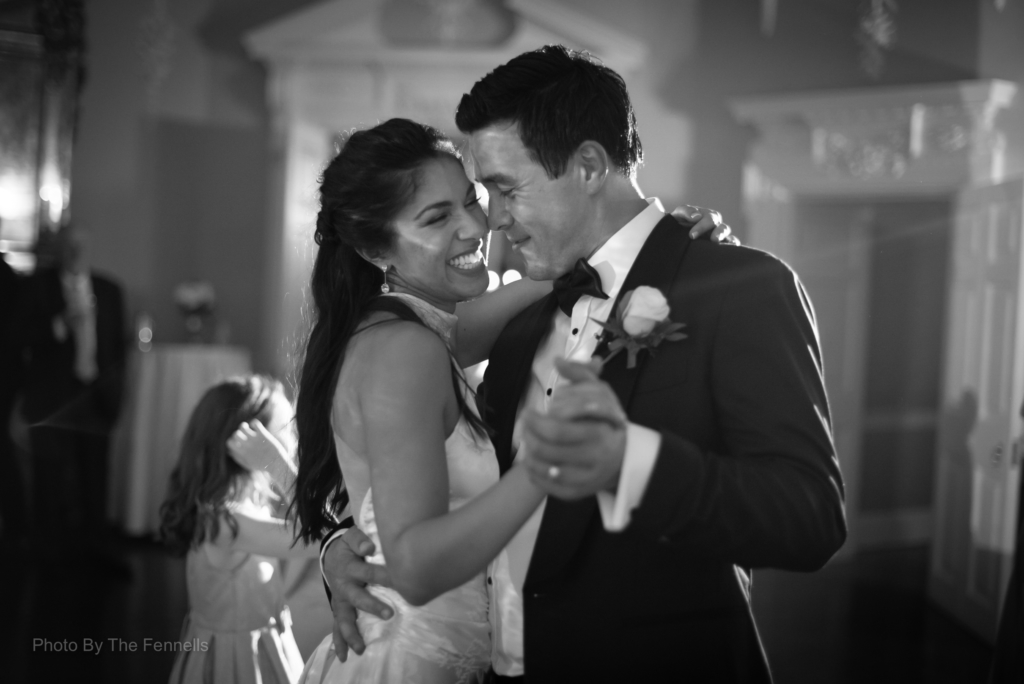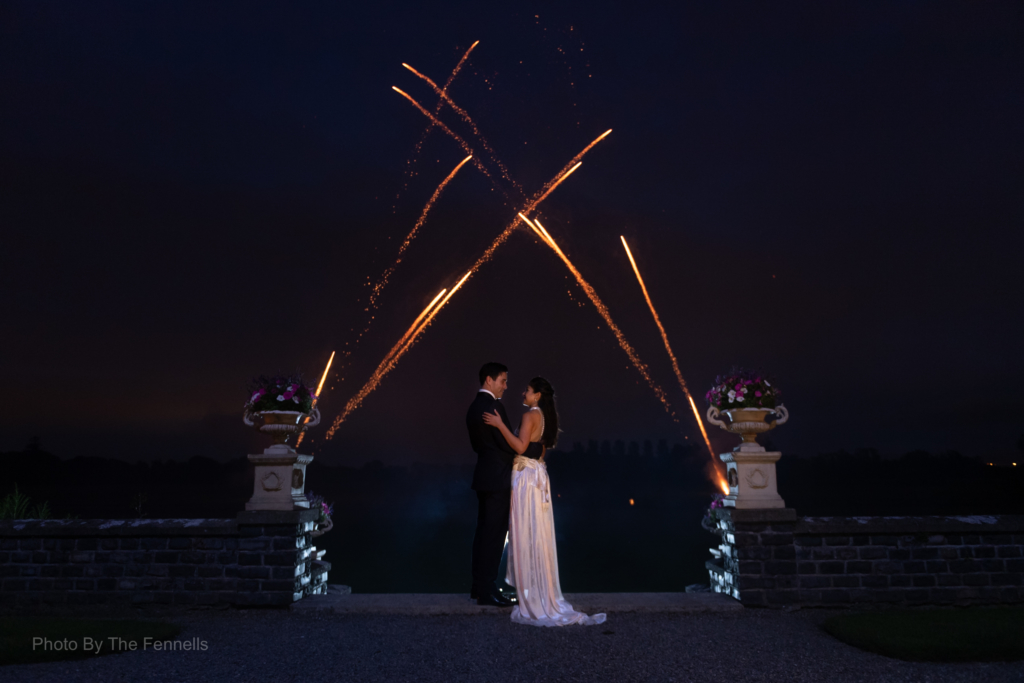 ---
What advice would you give brides to be…
Relax, breathe, it will be what it will be & you will never get this time again so take it all in.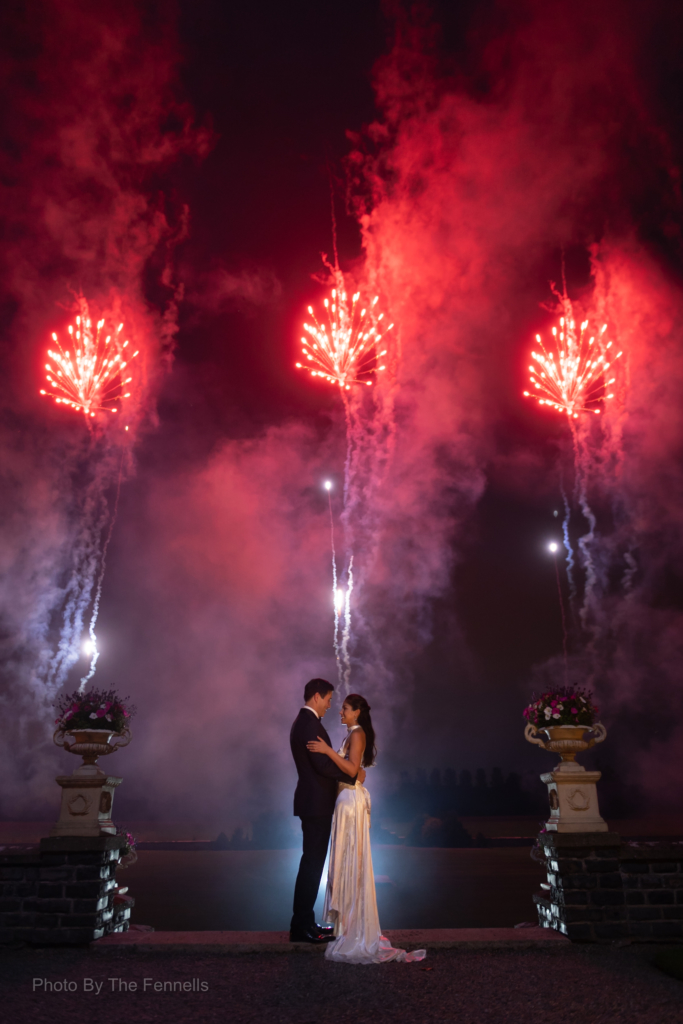 ---
Thank you to Sarah Roberts and James Stewart for choosing us to be their wedding photographers. It was an absolute honour.
The Wedding Suppliers…
---
All photographs from this Home and Away wedding blog are copyright of The Fennells Photography and Film. No unauthorised use of these photographs is permitted online or otherwise without written permission from Mark Fennell of The Fennells Photography and Film.