A bride had some good advice for me. She said
"Mark it would be great if you put up the fact you won so many awards."
I always feel a little self conscious of shouting about awards, as I am so honoured and humbled to receive them, but here are some of what we won for those of you who are interested. As two wedding photographers we do love our job and awards are the cherry on top. Awards are amazing and they bring enormous job satisfaction.
To date over 100 of our wedding photographs have won awards which we are exceptionally proud of achieving. Our website has won an award which was a nice little surprise.
The Photographer Of The Year is one of my favourites because it is not only based off your photographs, but also you must have a standard in excellence in every aspect of your wedding photography business and is so hard to win, but we did in 2019, and for that we are thrilled. For wedding photographers it would be the top award.
Photographer Of The Year 2019 (WOL)
Photographer Of The Year
Best Wedding Photographs Ireland 2019
Most 5 star reviews by couples online
Best Wedding Photography Customer Care
Professional in all areas
European Federation Of Professional Photographers
Award for European Wedding Photography
Irish Professional Photographers Association (IPPA)
Documentary Wedding Photography Winner (4 Times)
Traditional Style Wedding Photography Winner (3 Times)
Contemporary Style Wedding Photography Winner (3 Times)
Certificate of Excellence in Wedding Photography in the National Awards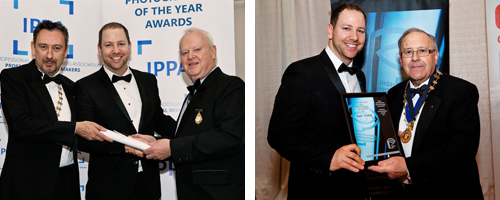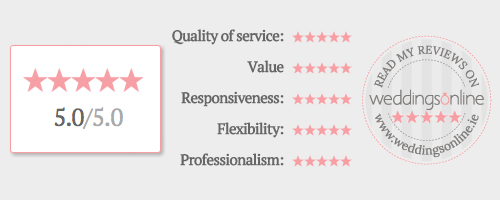 WeddingsOnline.ie
Voted best wedding photographer Winner (3 times)
First photographer to achieve and maintain a full house of all reviews being 5 out of 5 star reviews in all 5 areas.
Confetti Magazine
Reportage Style Wedding Photography Winner (twice)
Wedding Journal Magazine
Wedding Photography Winner (3 times)
Wedding Videographer Winner (twice)