A K Club Wedding by The Fennells
Aiveen and Mark had their wedding in the fabulous K Club in Kildare. We asked them to share the details of their wedding and how they managed to organise their wedding in Ireland while living in Singapore.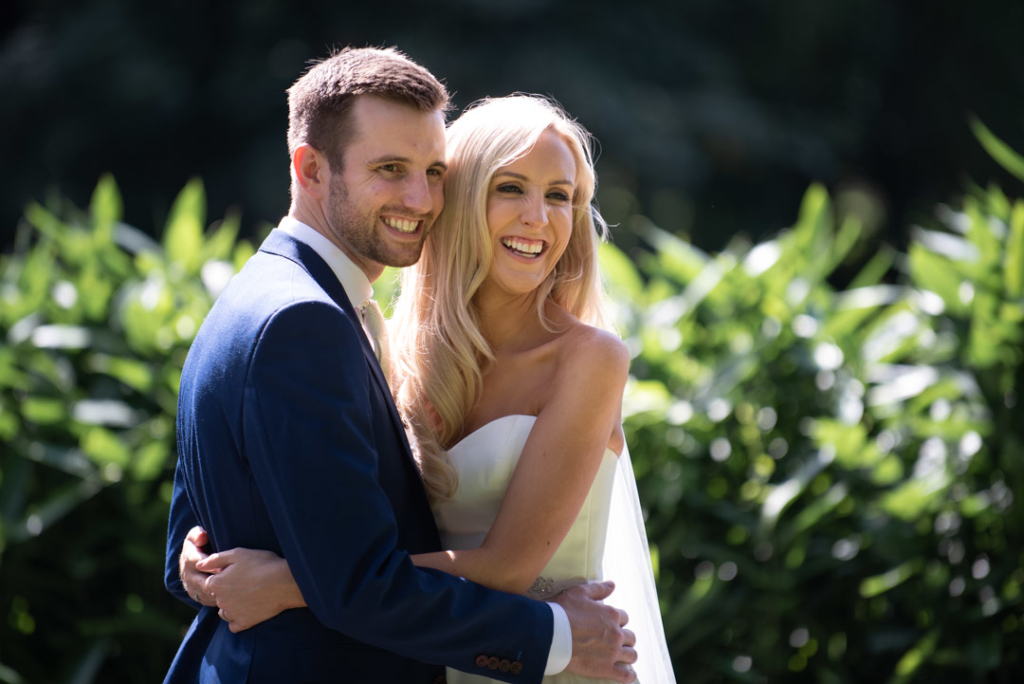 Tell us how did you both meet?
We met at the Michael Smurfit Graduate Business School where we studied International Business. As we were in the same class, we ended up in a lot of project groups together. We got to know each other quite well as friends and got together about six months after we first met.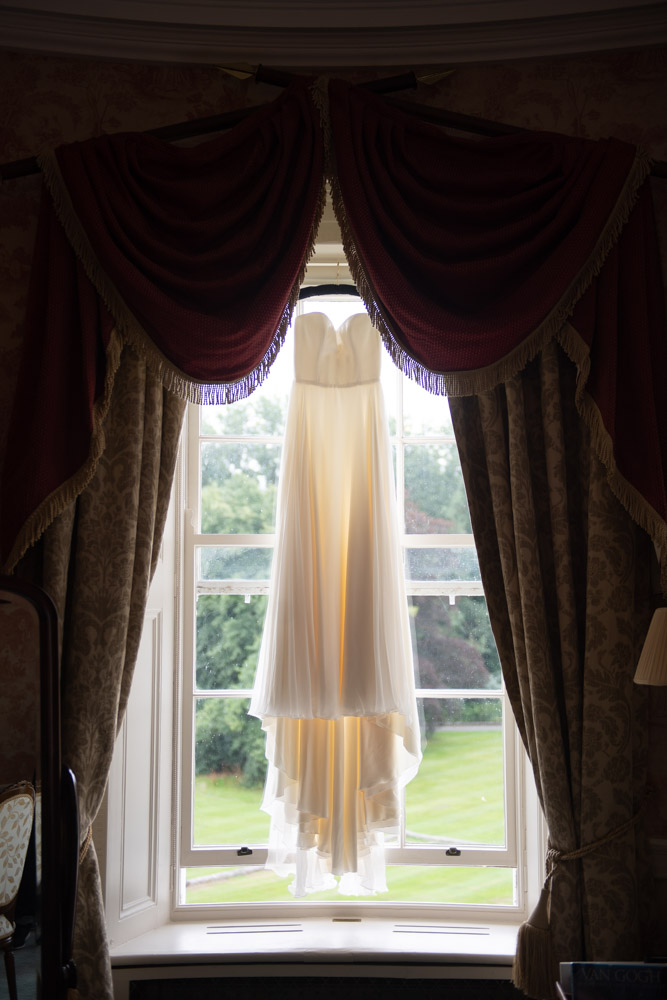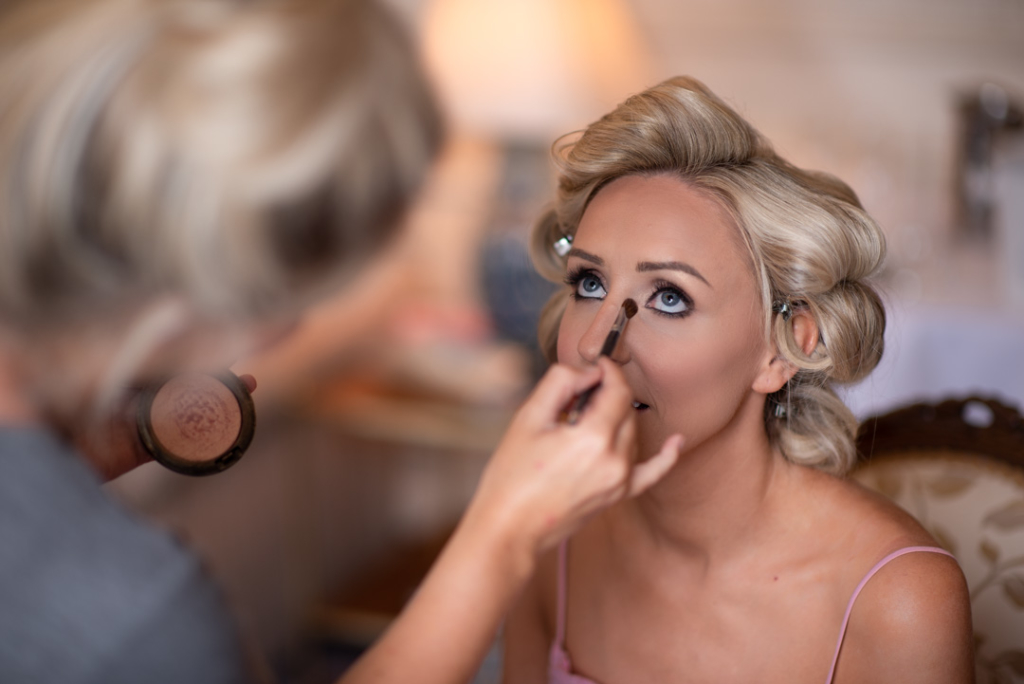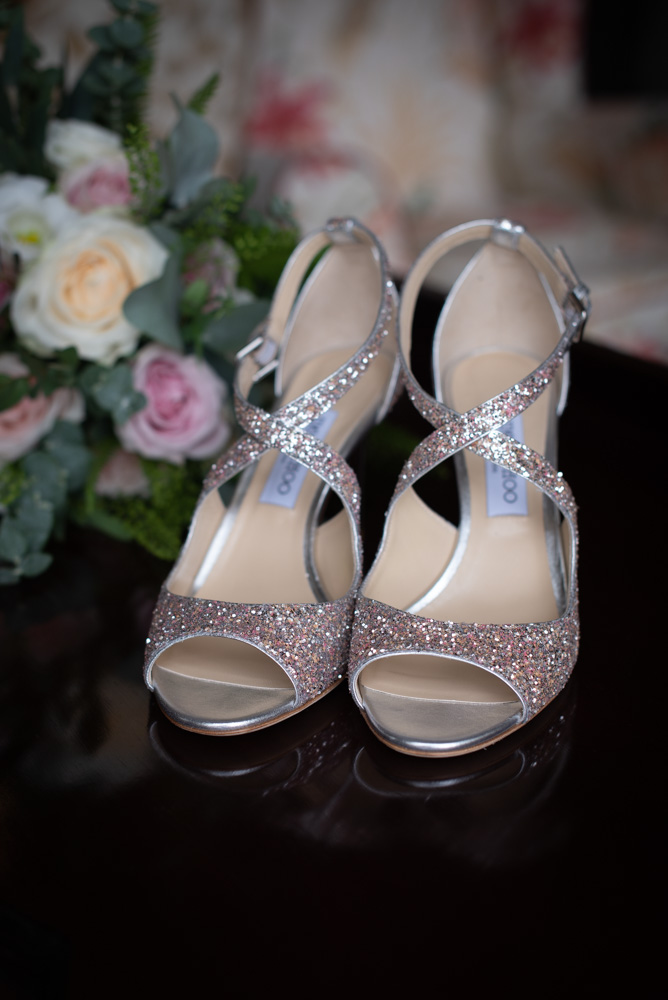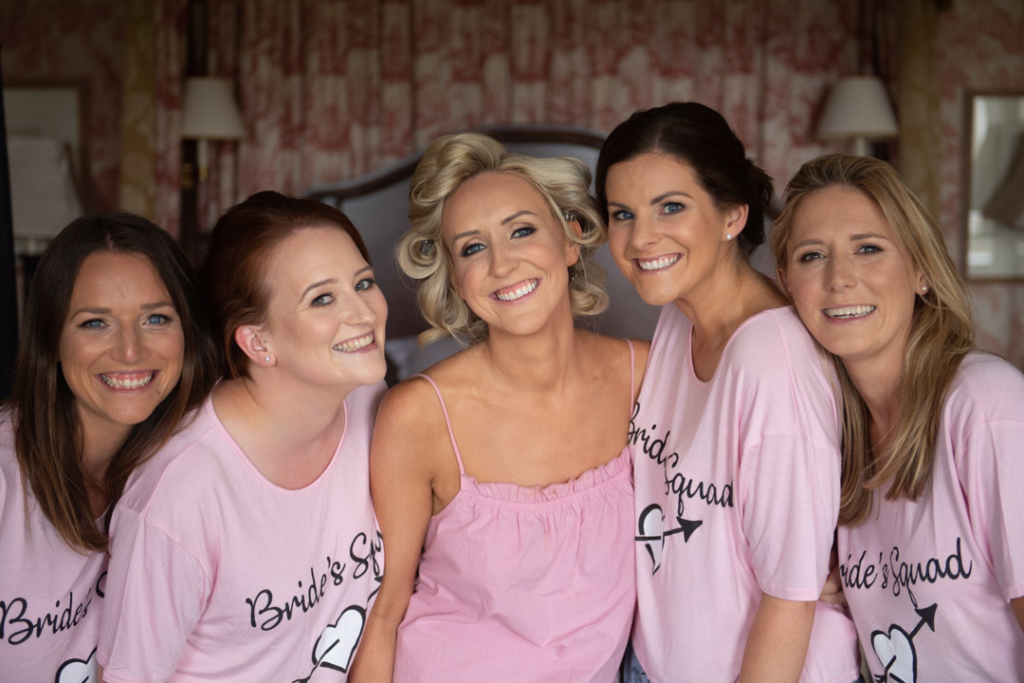 Tell us about the proposal!
The engagement happened in the Marina Bay Sands hotel in Singapore. We were there on a staycation shortly before we were due to fly home to spend Christmas in Ireland.
We finished a swim in the roof top pool and we were getting ready for dinner when the proposal happened. As it was Christmas, Mark got me several small gifts which each representing a year we had been together. Each gift was linked to a year of our relationship.
Mark gave each of the presents to me in turn with the second to last present, being an engraved dog tag for our dog, Penny, who we got shortly after moving to Singapore. On the front was Penny's name and then when I turned it over, it said 'Will you marry me?' on the back. As soon as I read it, Mark got down on one knee and I immediately said Yes, after which we spent a frantic couple of hours calling our family and friends back home to tell them the good news.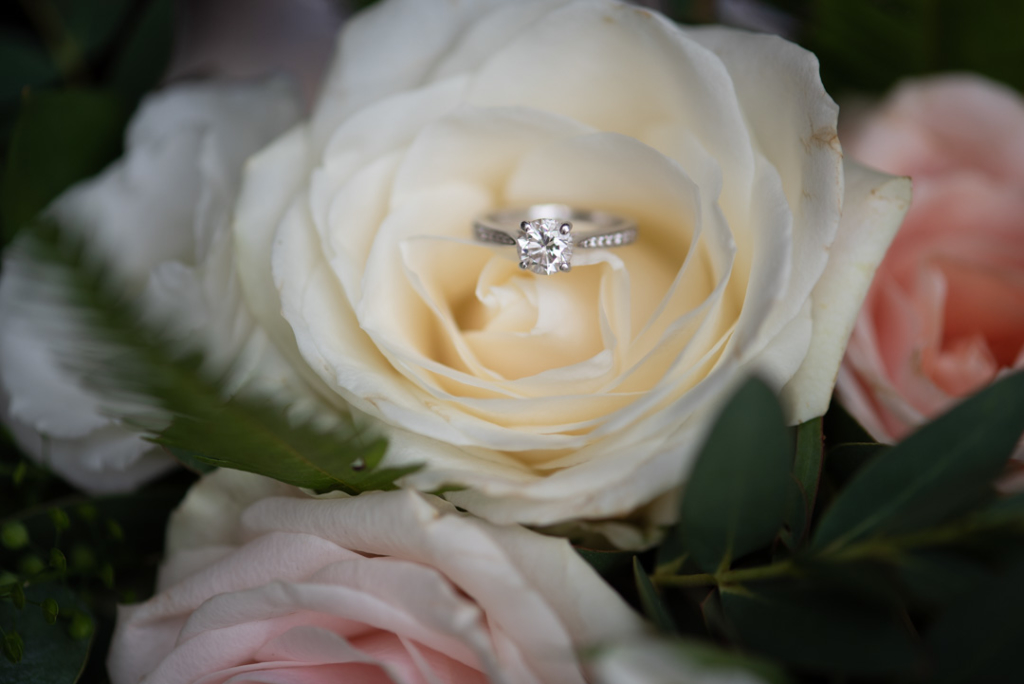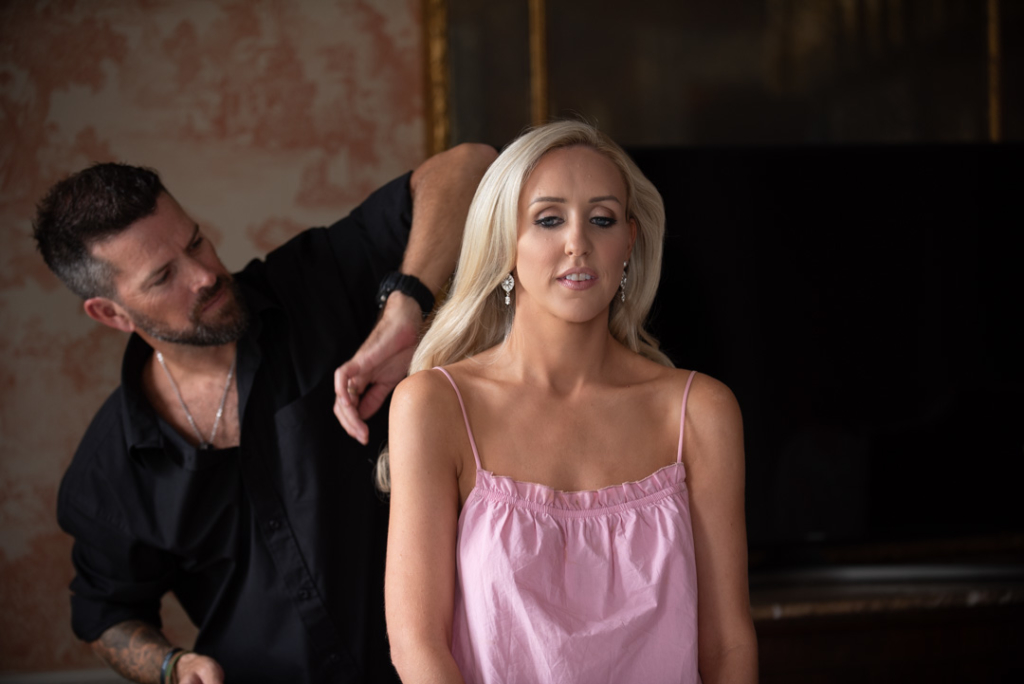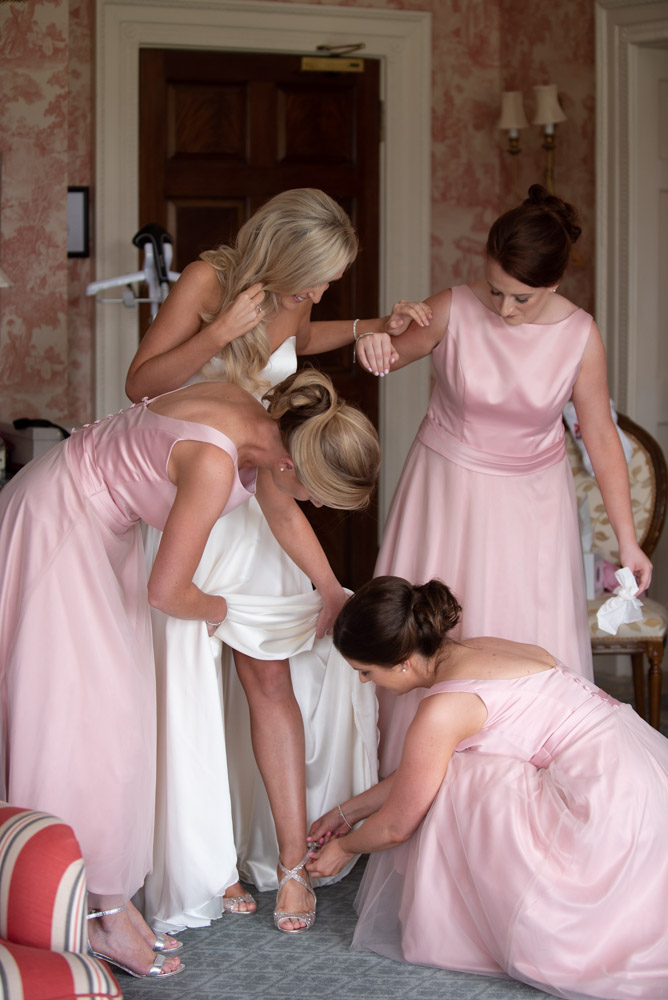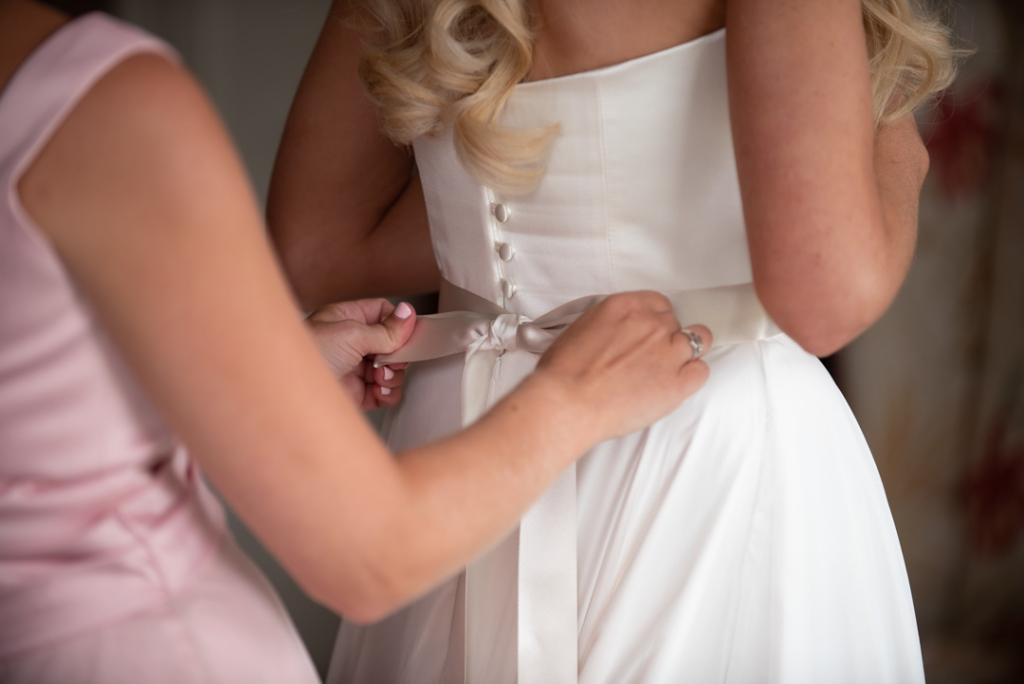 How long where you engaged?
Our engagement period lasted 20 months, it was really enjoyable. As we're based abroad, we took a lot of trips back home to Ireland to plan everything which gave us the chance to see our families and celebrate the build up to the wedding with them.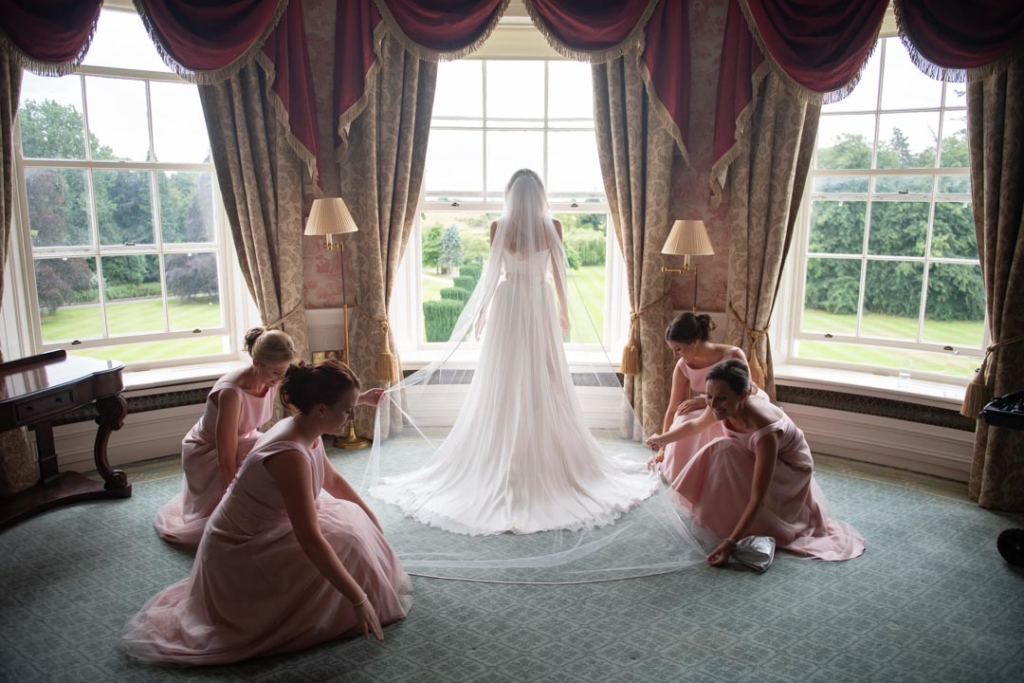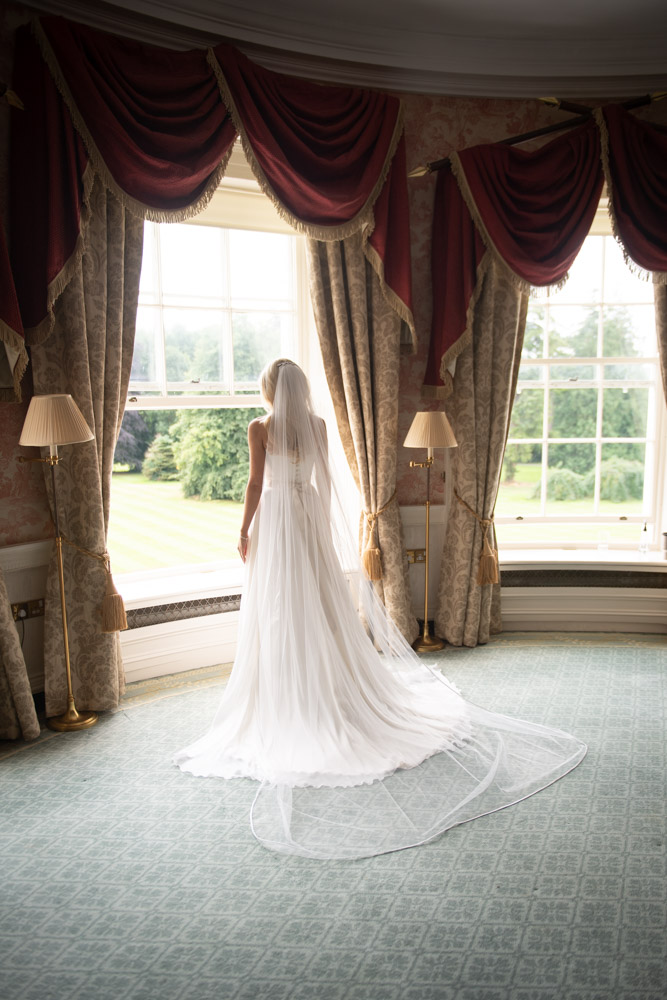 Where was your wedding dress from?
I bought my dress in Myrtle Ivory and it was designed by Stephanie Allin. Before looking here, I had a couple of others in mind but as soon as I saw my dress I knew it was the one. Living abroad made doing the fittings a bit challenging but Myrtle Ivory had a lot of experience dealing with brides who aren't living in Ireland and they were very accommodating with the fittings.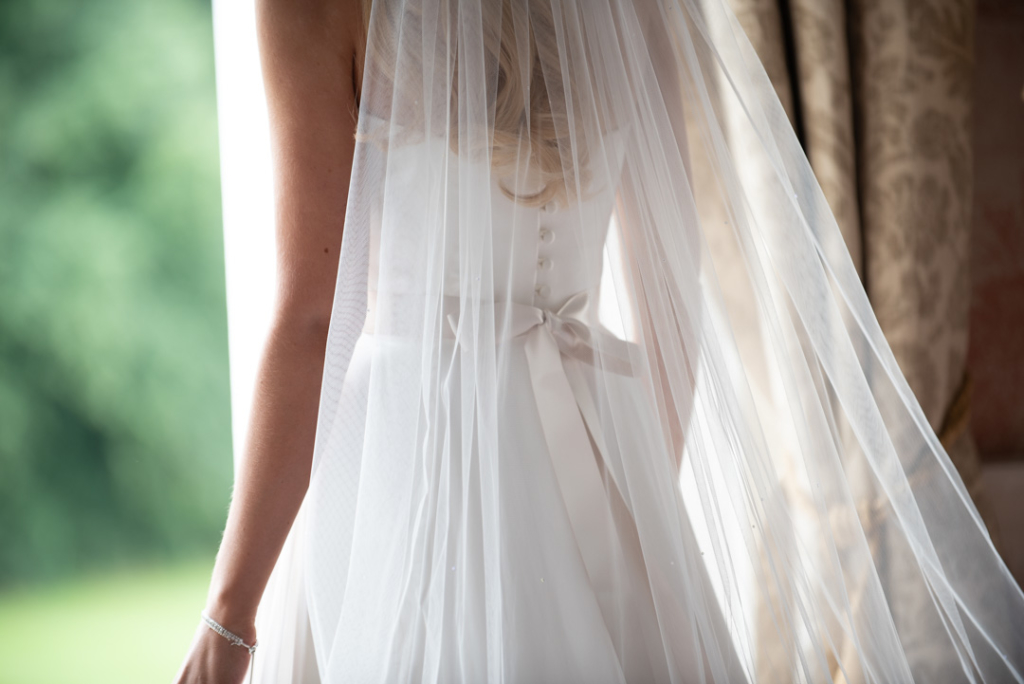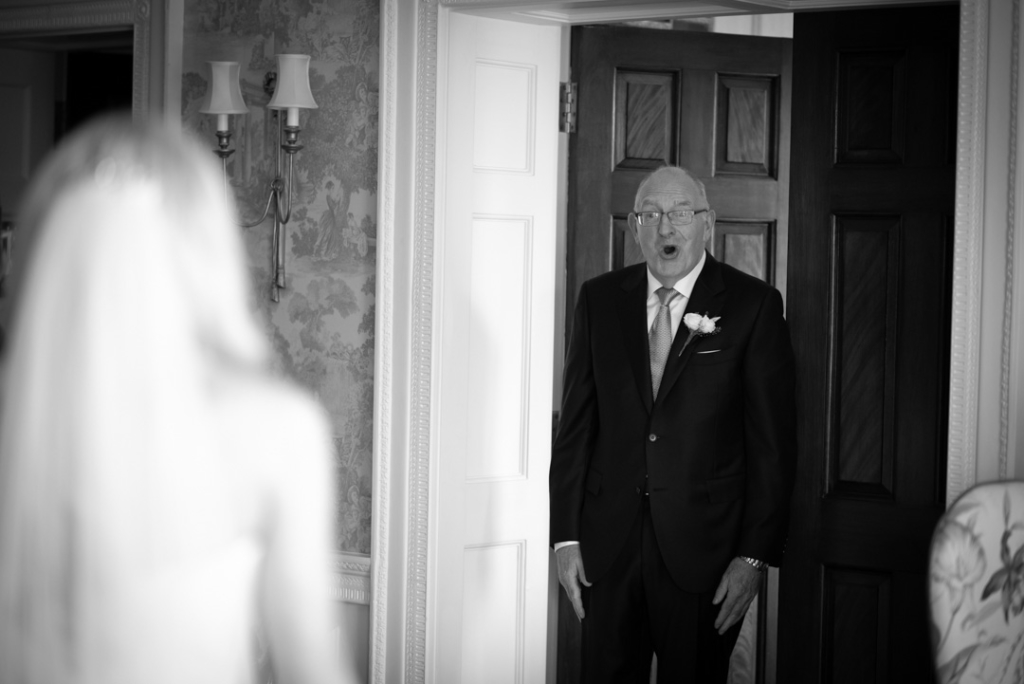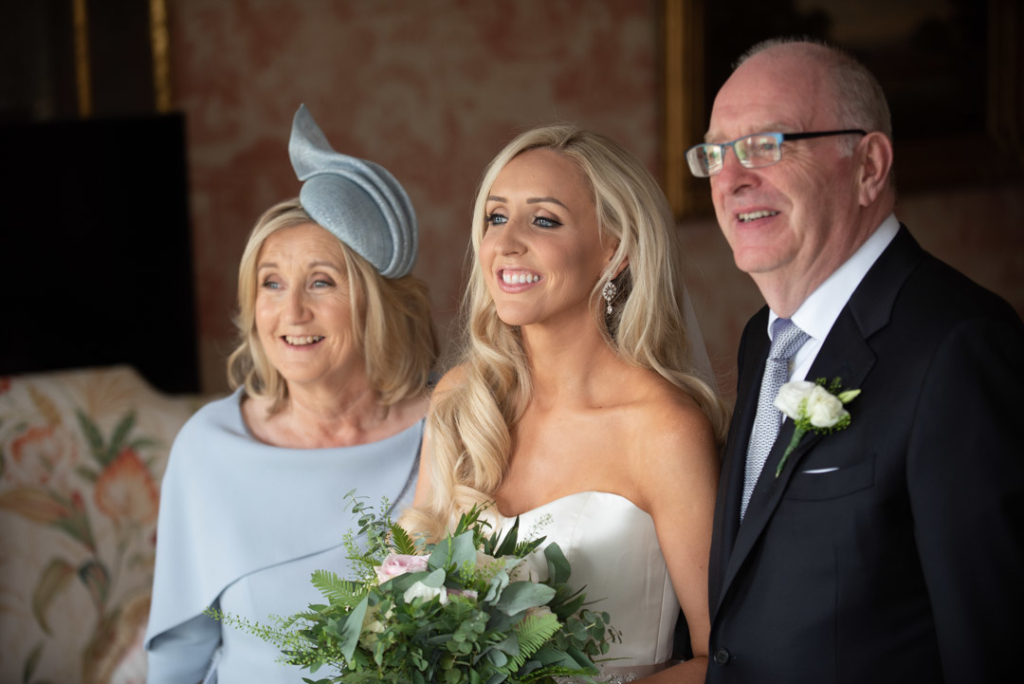 Who did your hair and makeup?
Declan Chapple did my hair and he really did an amazing job with both myself and the bridesmaids. He perfected the Hollywood wave and was truly such a pleasure to have the morning of the wedding. Kate Hennebry did my makeup and I loved it.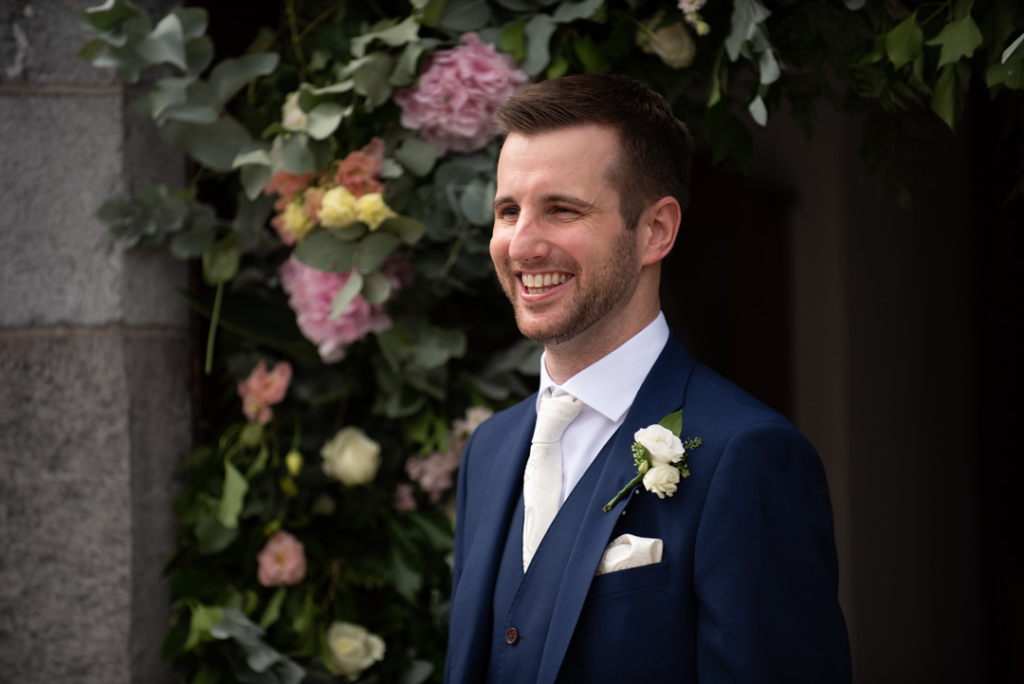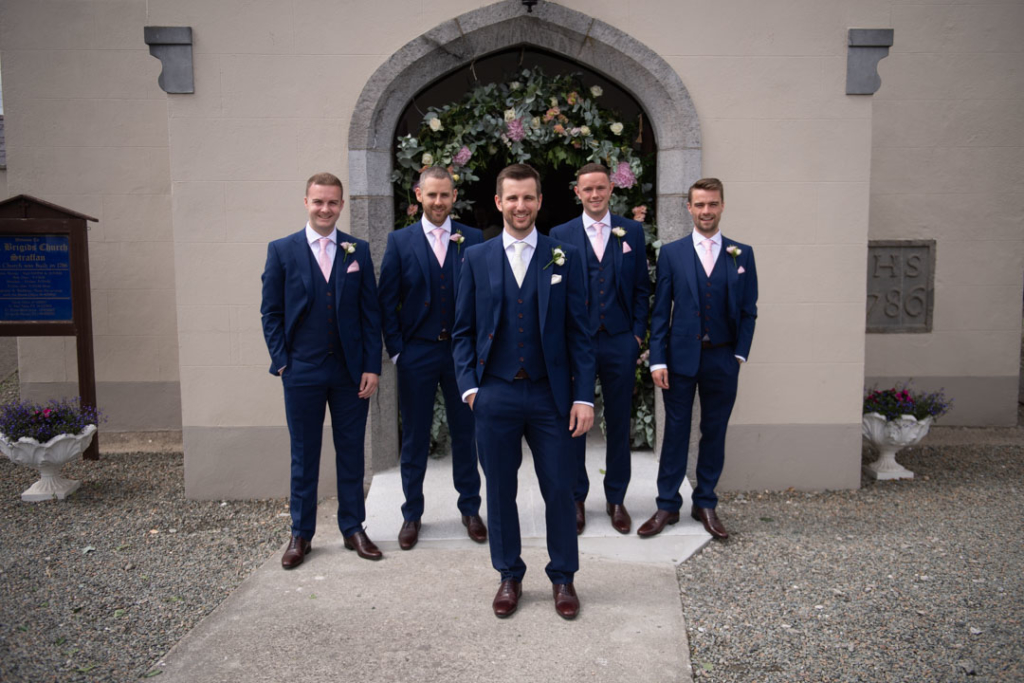 Where did Mark get his suit from?
Mark and his groomsmen got their suits in Protocol Menswear in Dublin and the whole thing seemed to go very smoothly. He had no complaints and said the team there were brilliant to deal with, he couldn't recommend them highly enough.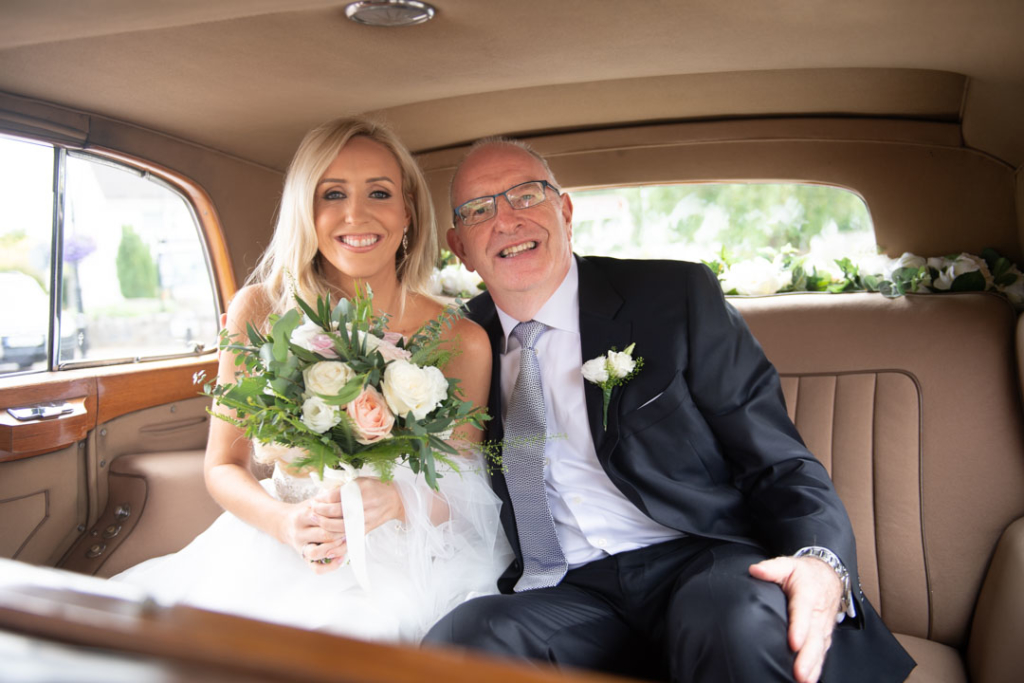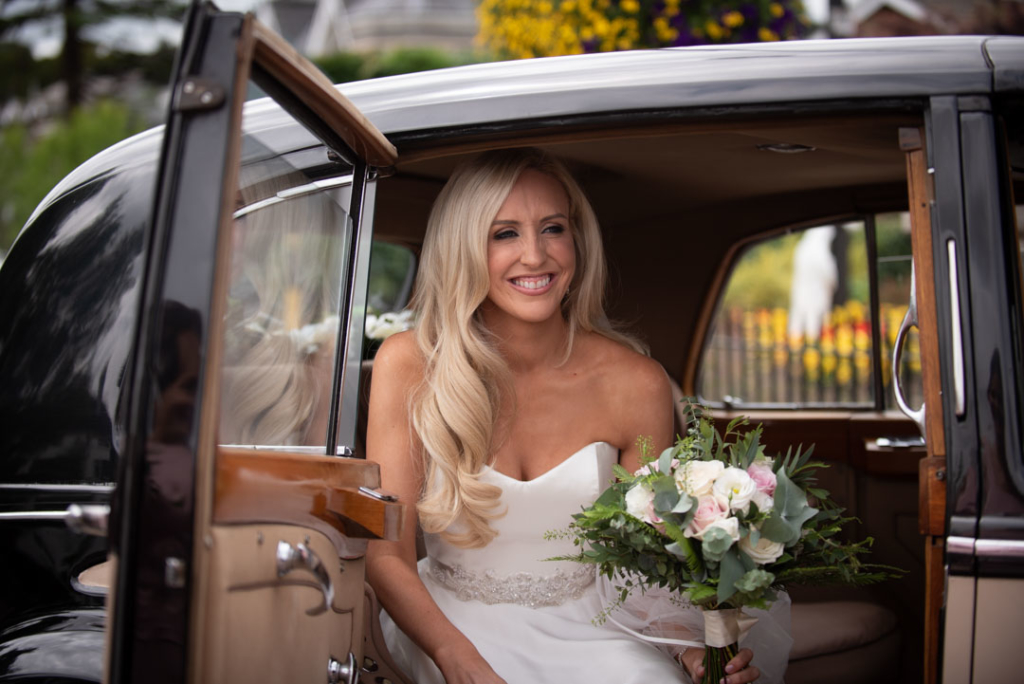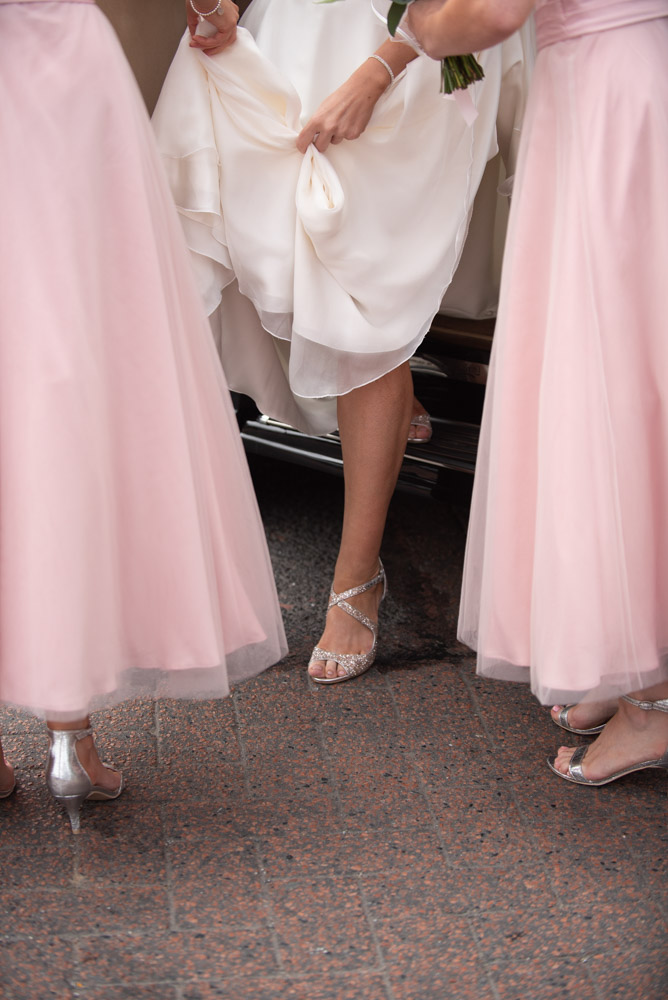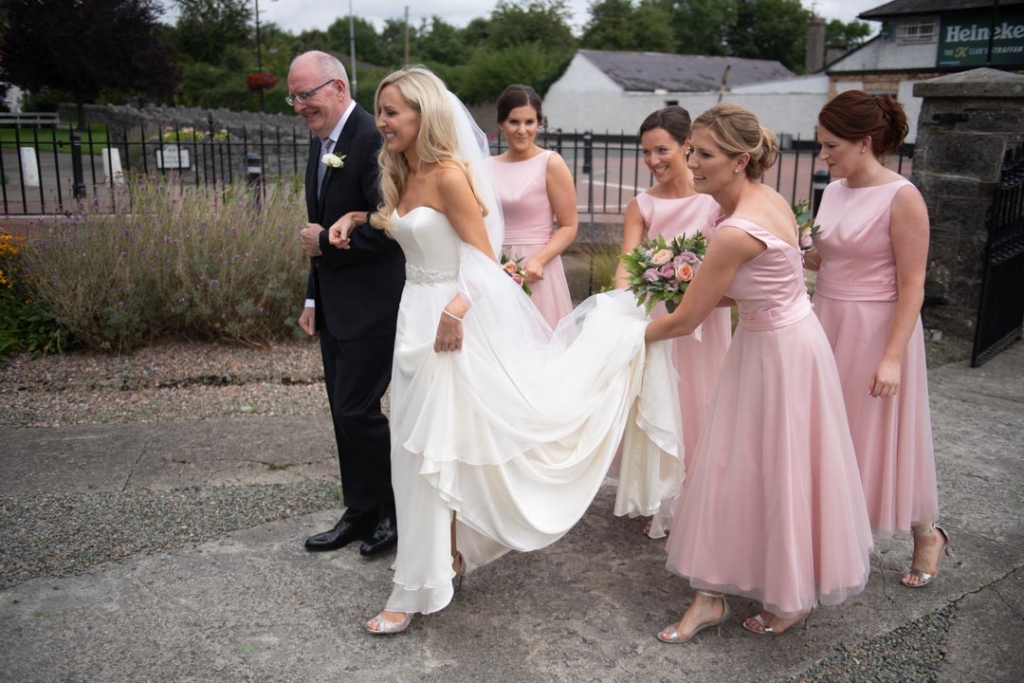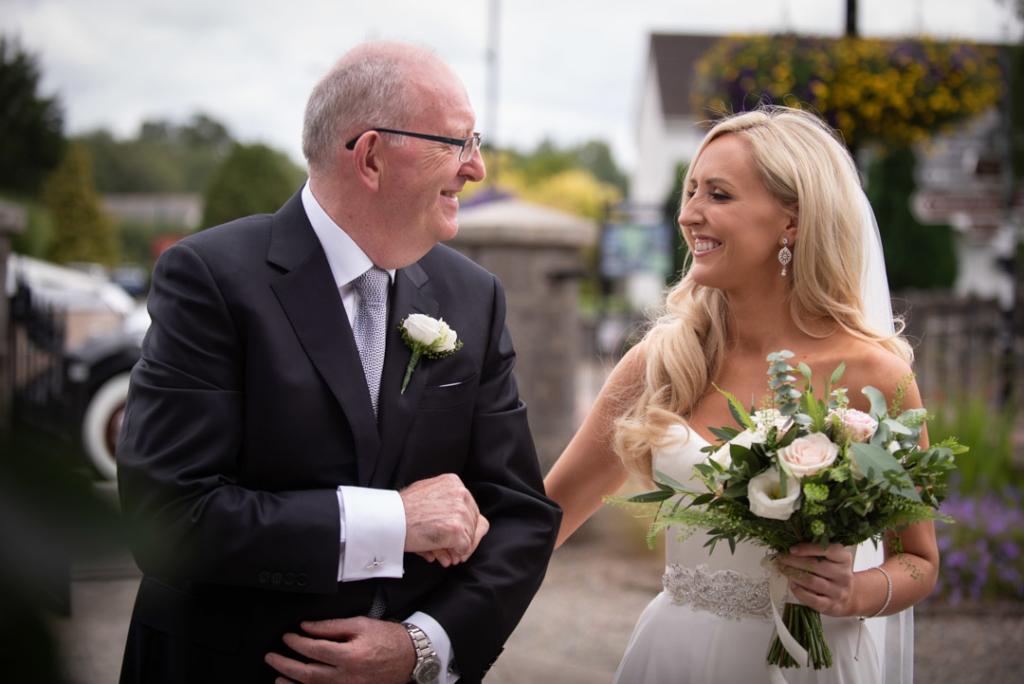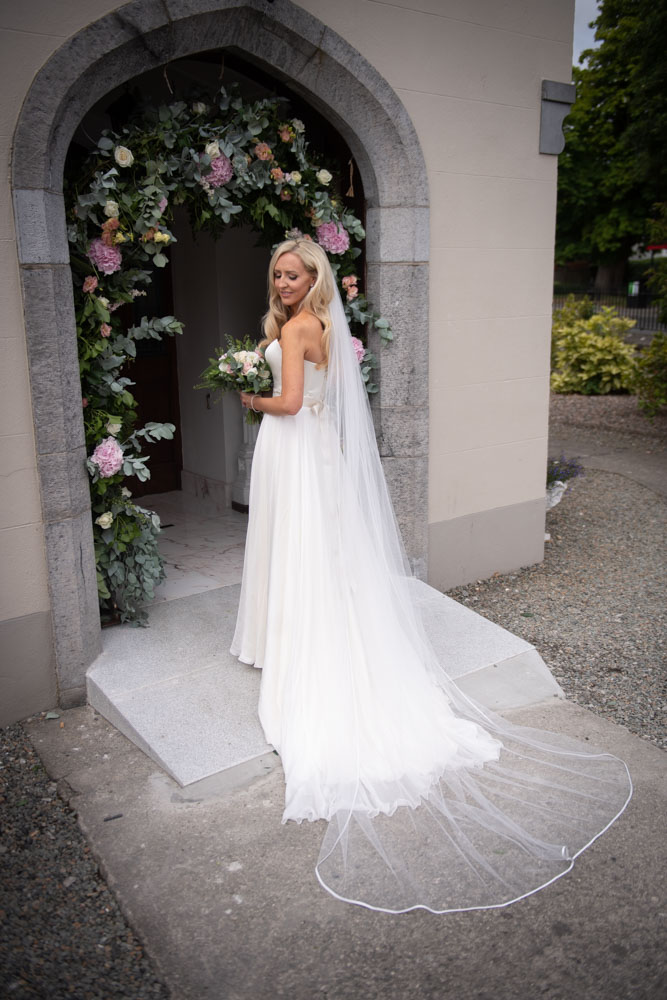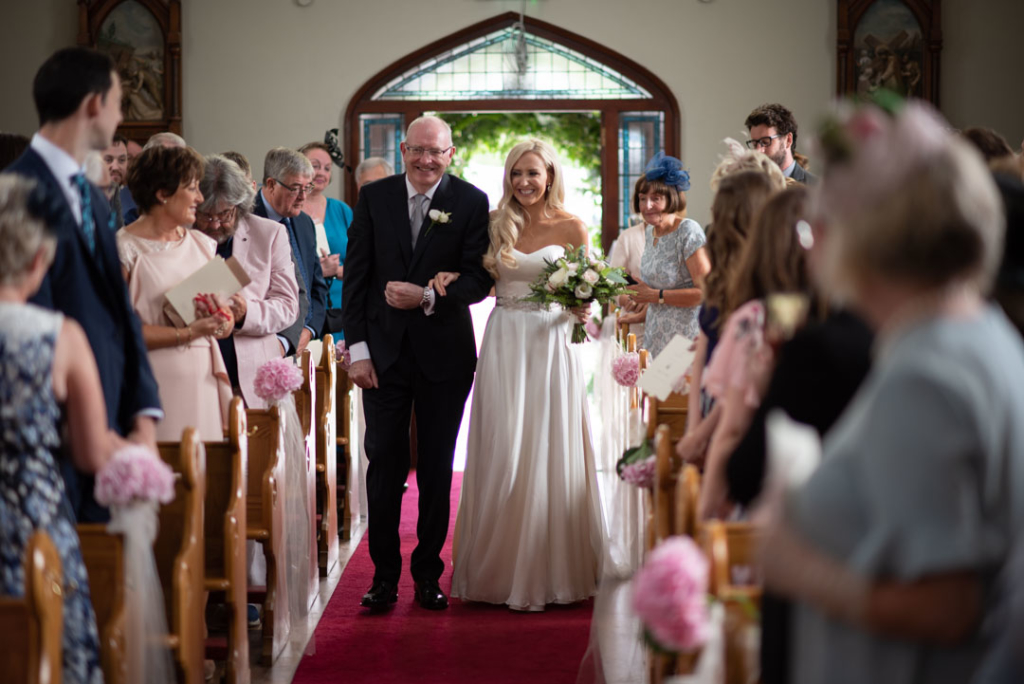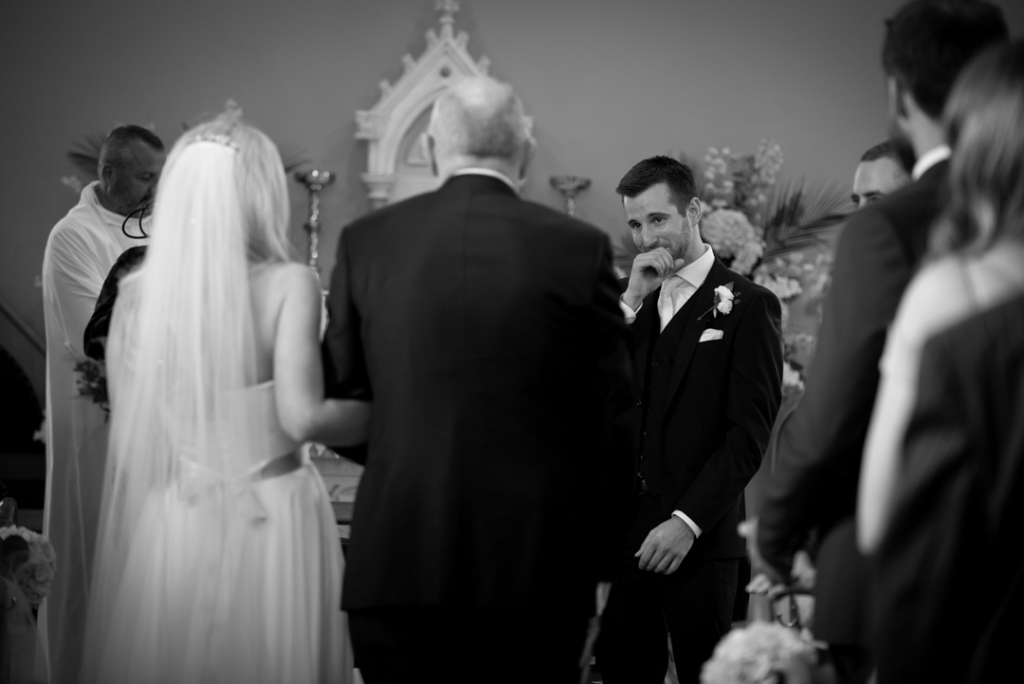 What was your favourite part of the day?
My favourite part of the day was seeing my fiancé at the alter with a big smile on his face.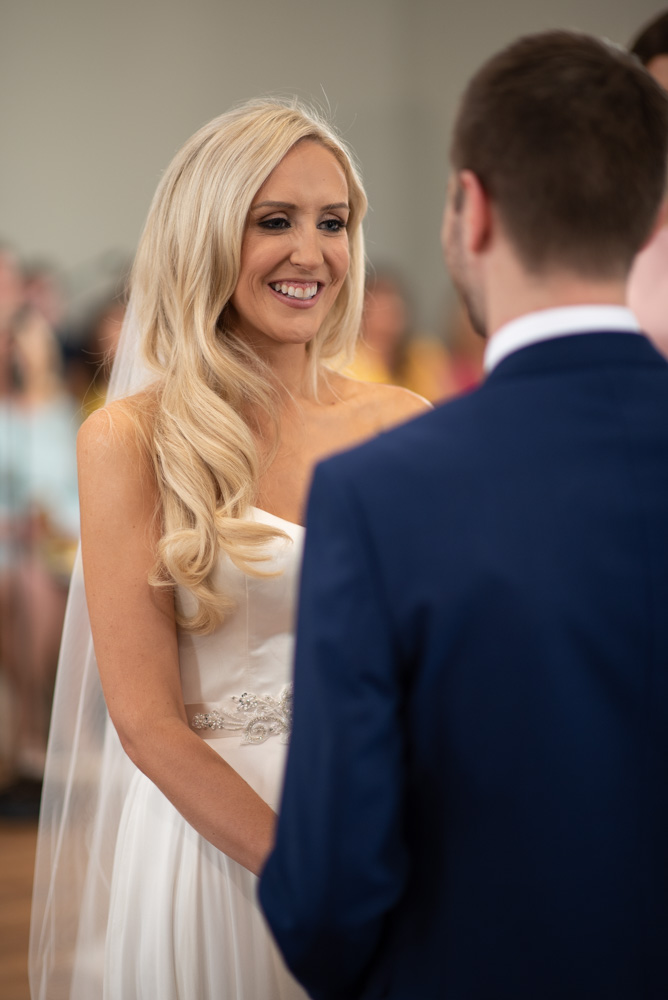 Where did you have your wedding ceremony?
Our ceremony was in St. Brigid's church, Straffan. The church was renovated as a result of some flood damage and it looked fantastic. The priest was brilliant and gave the mass a really personal touch. Our florist also did an amazing job with the flowers in the church.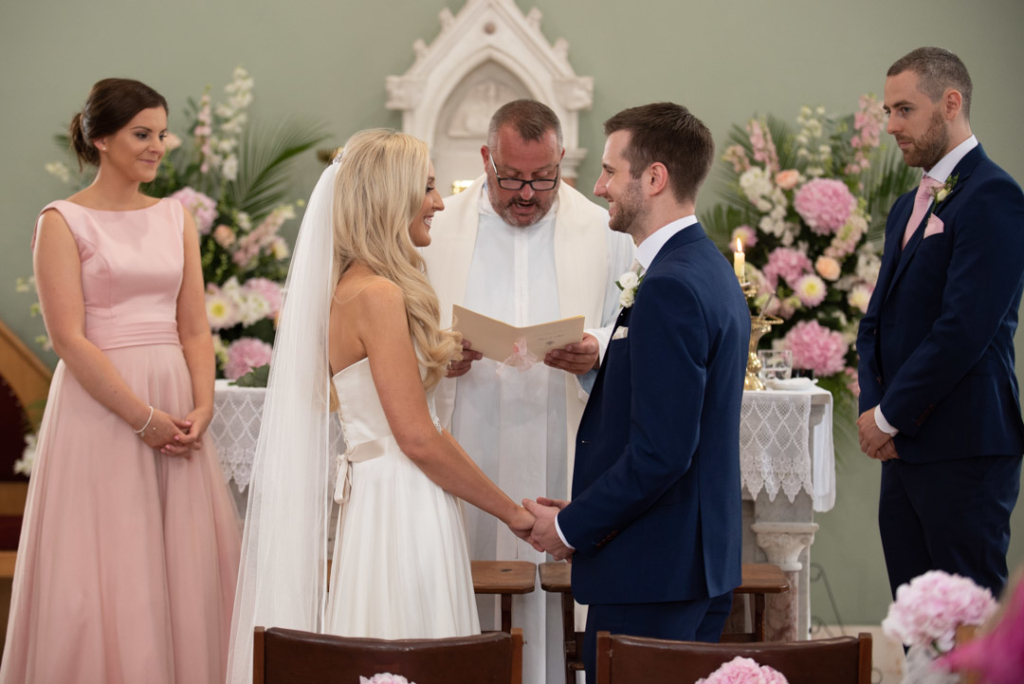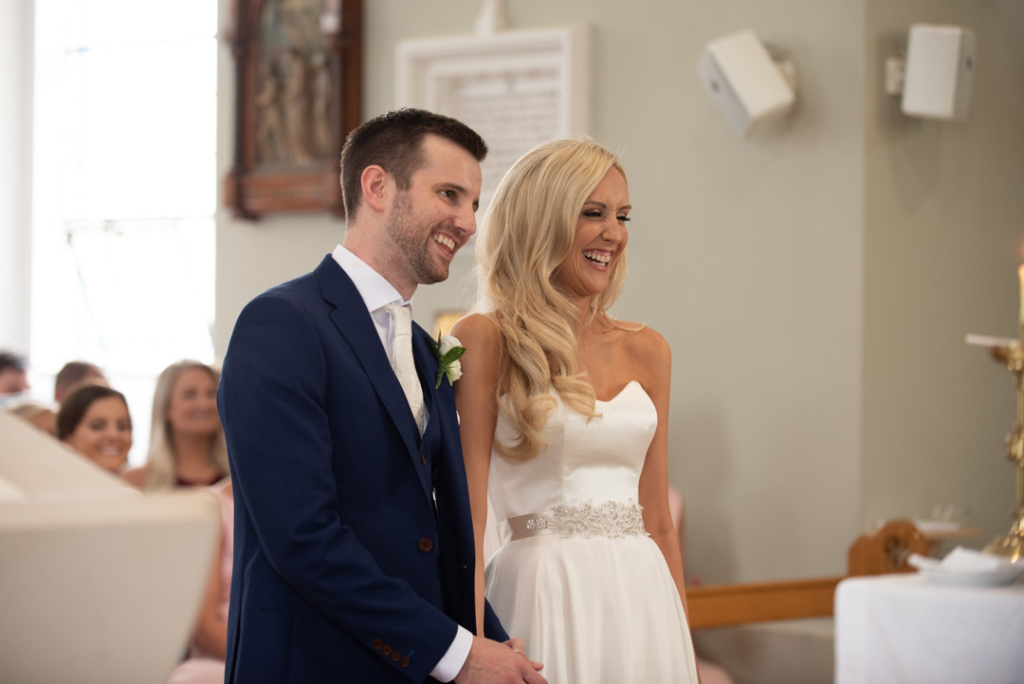 How was it planning your K Club Wedding from Singapore?
We really enjoyed the planning phase, it was really enjoyable. Being organised was key because we were living in Singapore. We had Skype calls with most of our vendors who were all terrific, as was the venue. We also took a lot of trips back home over the course of our engagement to get everything sorted.
This was really nice, and it meant we got to involve our family quite a lot in the wedding planning. We were also extremely fortunate in that our families were incredibly supportive and helpful throughout the entire planning process and that really helped to ensure everything went smoothly.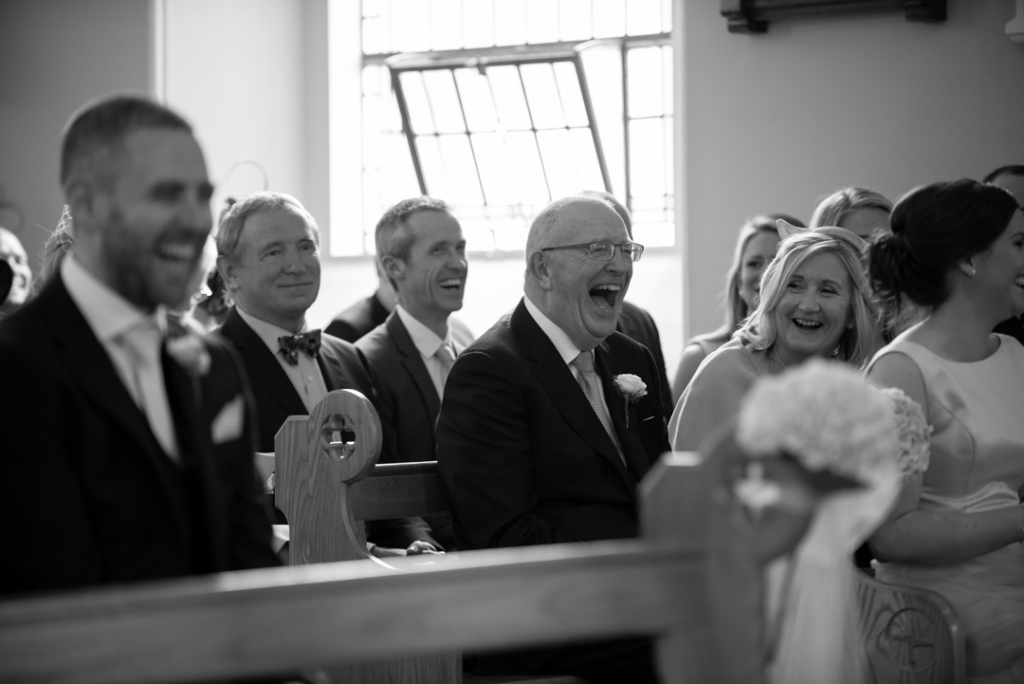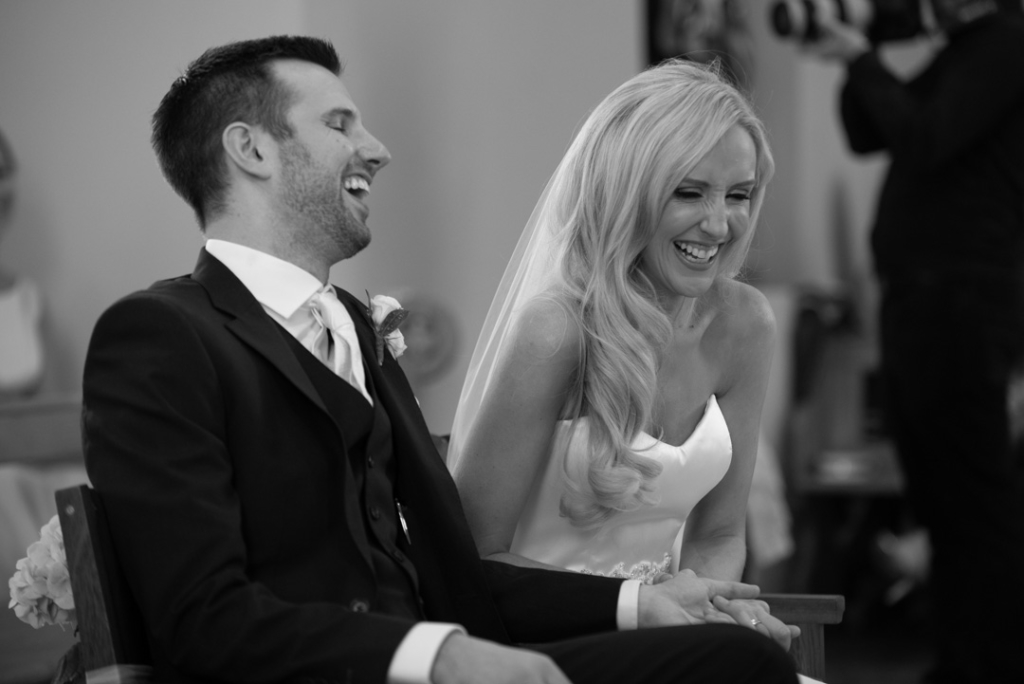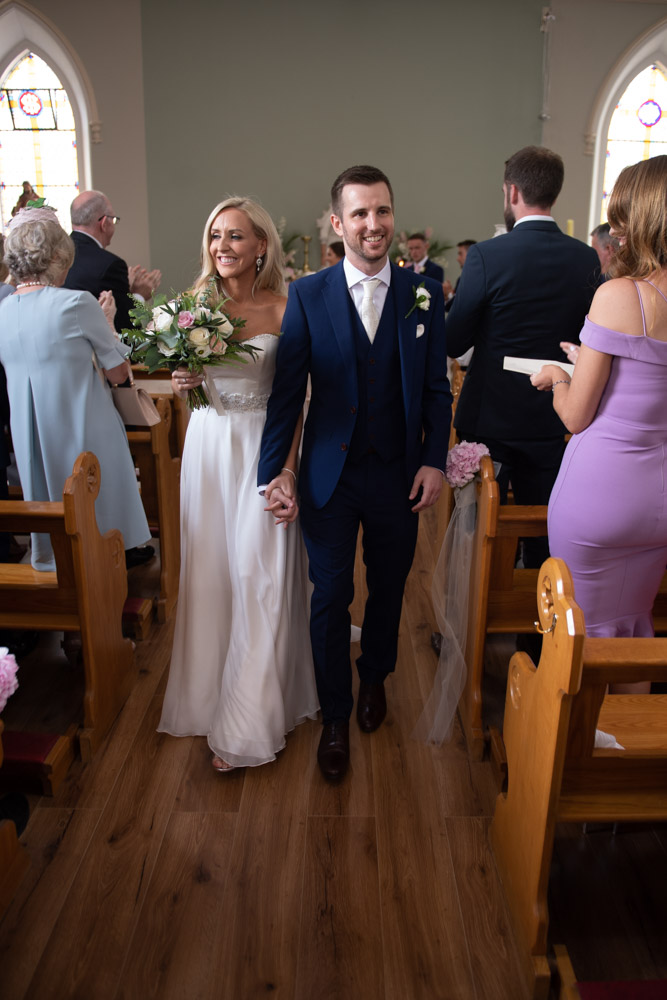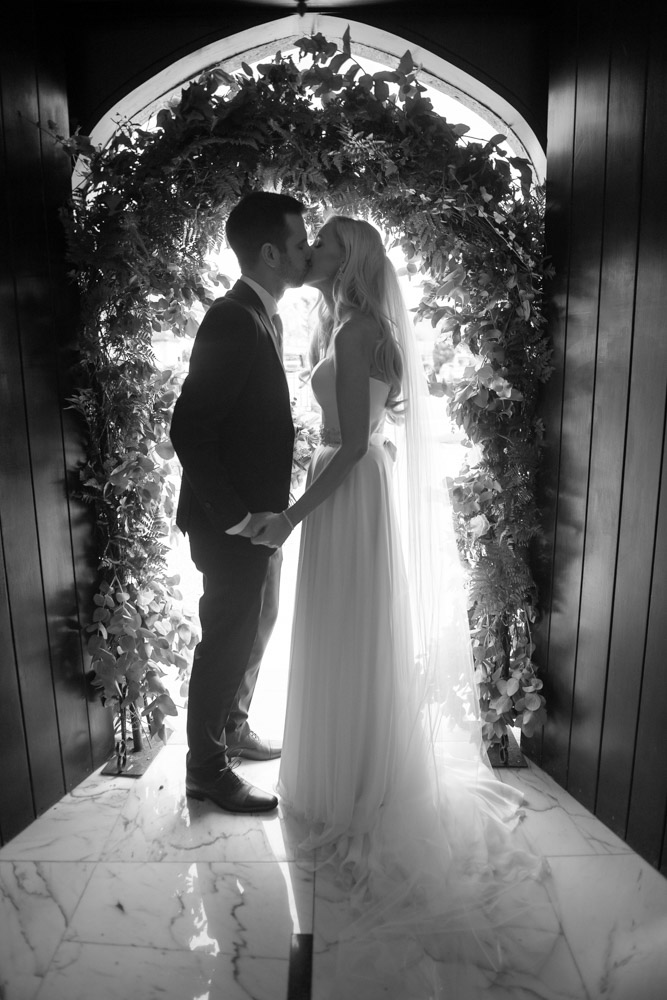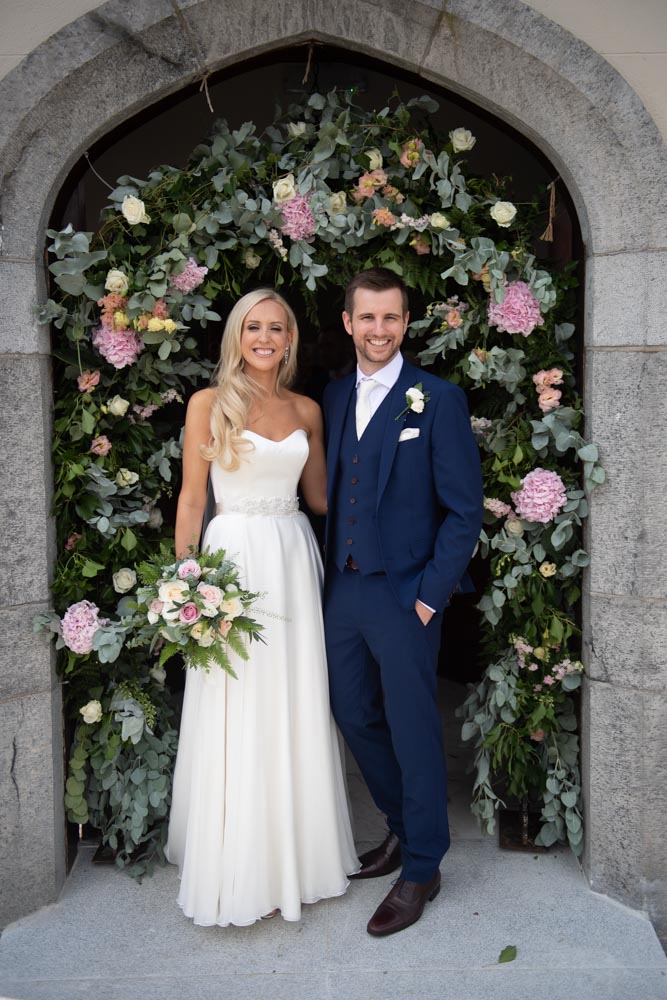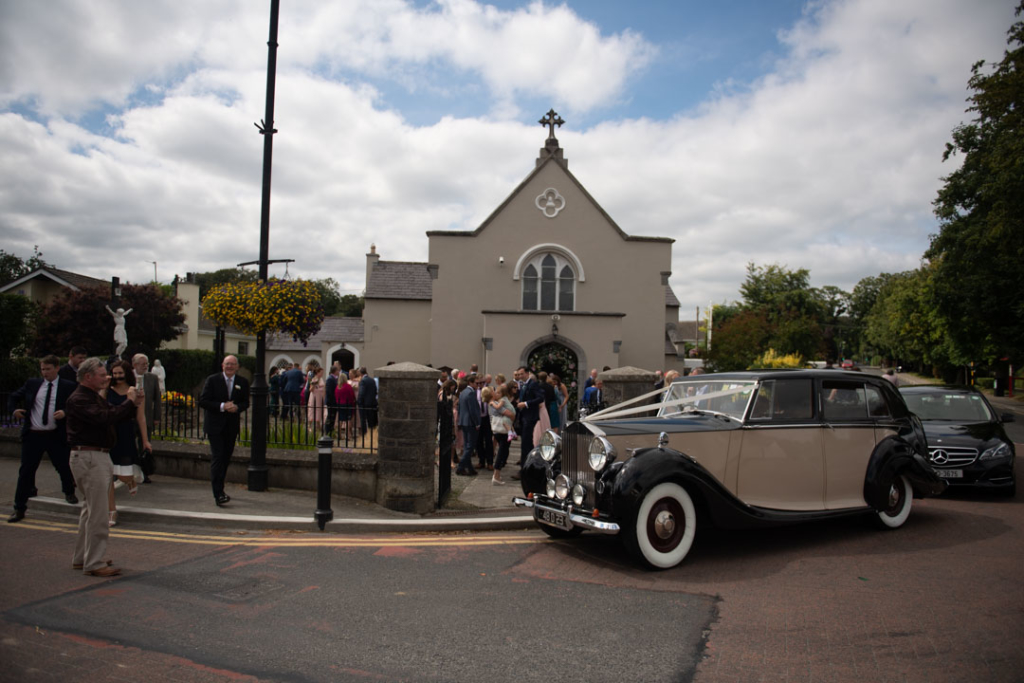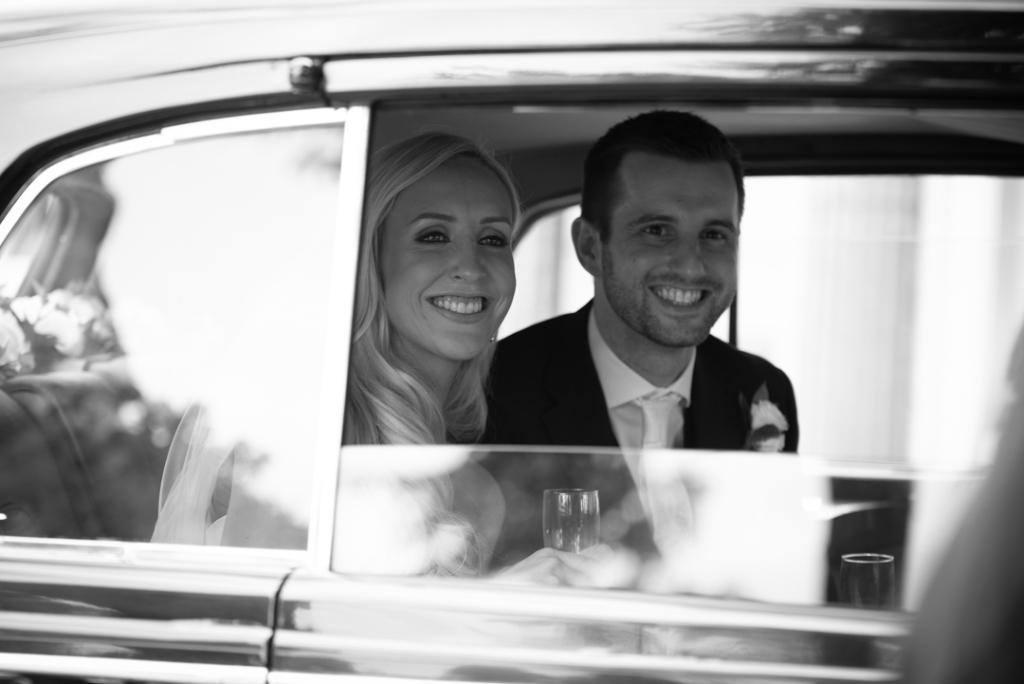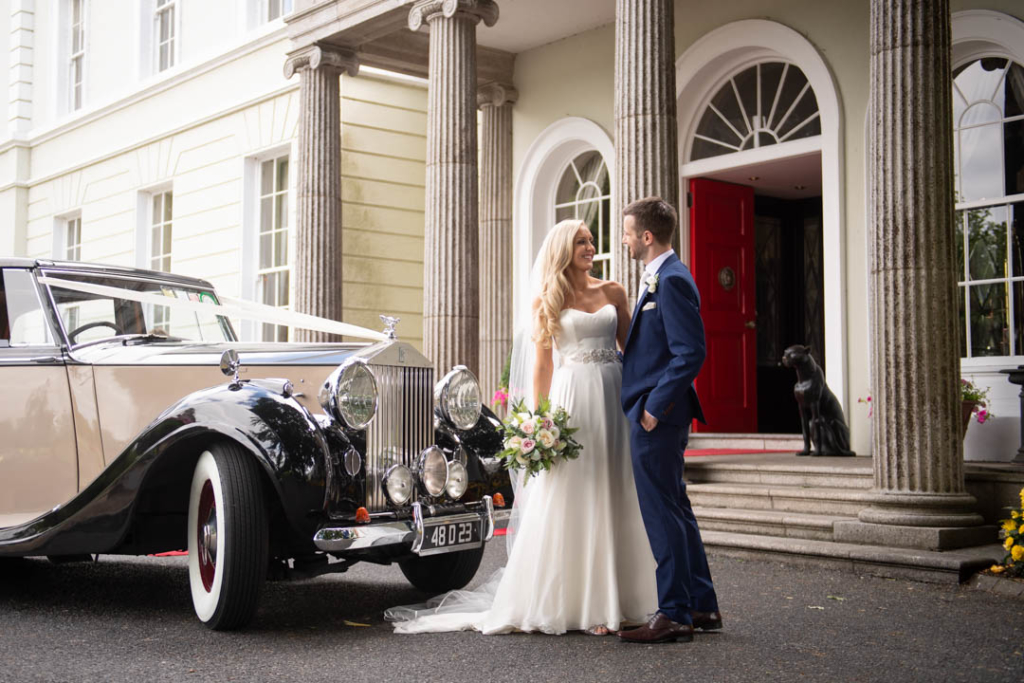 What made you want to have a K Club wedding?
We picked out our venue shortly after our engagement when we were back home in Ireland at Christmas time. We checked out a couple of venues and nothing really caught our eye until we the saw the K Club which we fell in love with straight away. It just ticked every box for us.
The setting was beautiful, the architecture is really stylish, and the staff were so warm and friendly. After meeting Alina, the K Club wedding planner, that sealed the deal as from the first meeting, we knew we were going to be in good hands. She helped us to organise so much and had some great recommendations and ideas for the décor. We don't know what we would have done with out her.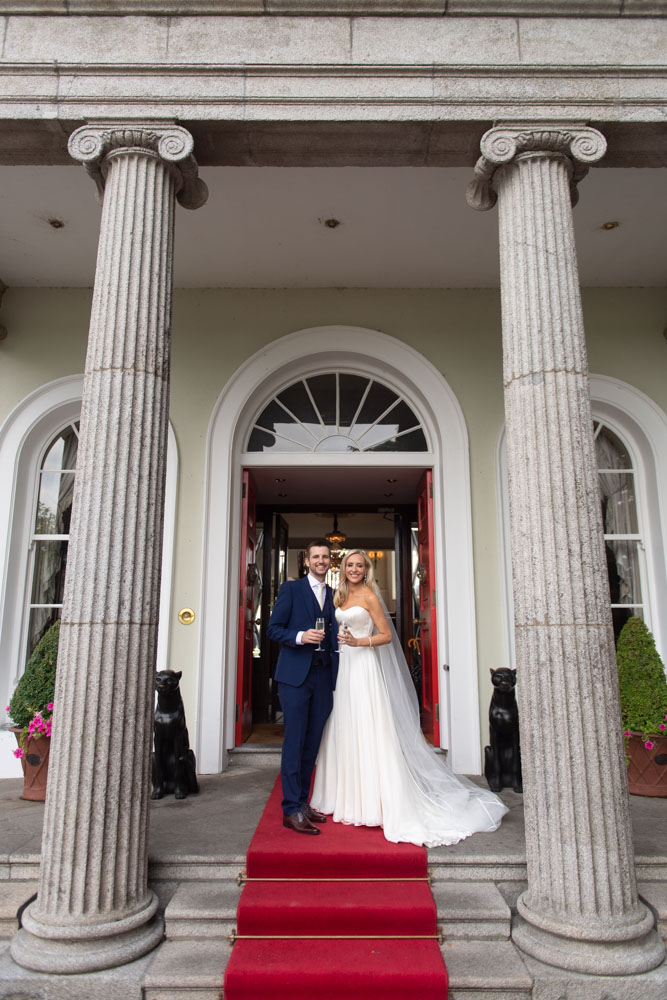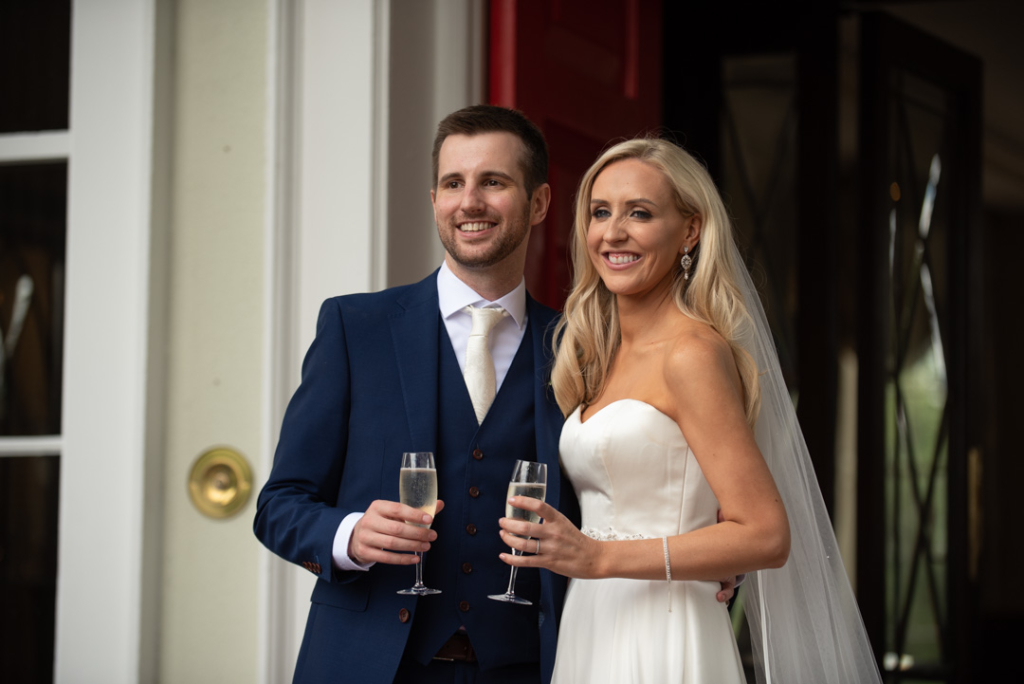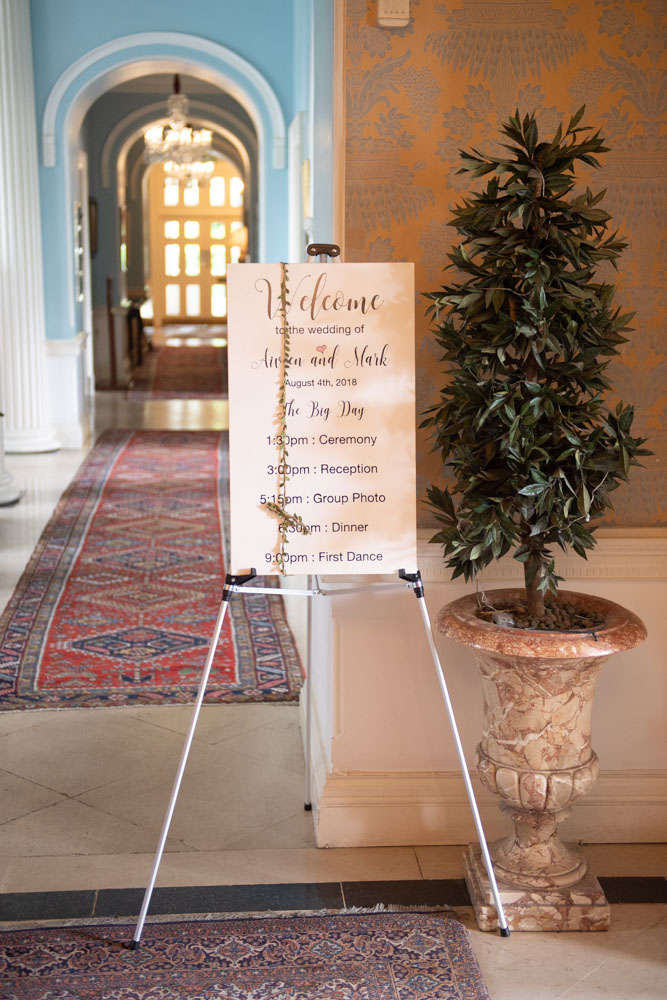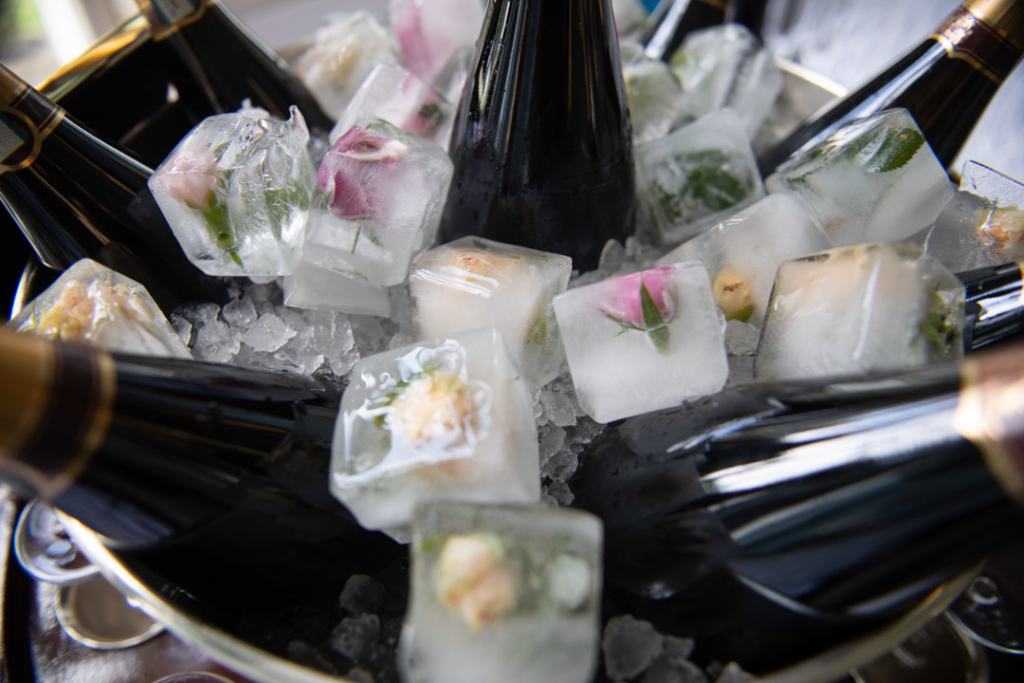 What were the colours and theme for your wedding?
Our colour scheme was pastel pink which was perfect for summer, we incorporated this in a number of ways. The flowers, the bridesmaids dresses, the groomsmen's ties, the invitations, the ribbon on the mass booklets, the sashes on the back of the chairs in the dining room, the napkins at the meal and the envelopes for the party favours. We even had strawberry and vanilla ice-cream as a refreshment for the walk to the dinner venue and also had pink and white cupcakes at the drinks reception.
Incorporating the theme of travel into the wedding was important to us. As we're based abroad, we thought this would be a good choice. We managed this by including Singapore Slings at the drinks reception, having a country themed table plan and incorporating some signage and decoration relating to Singapore.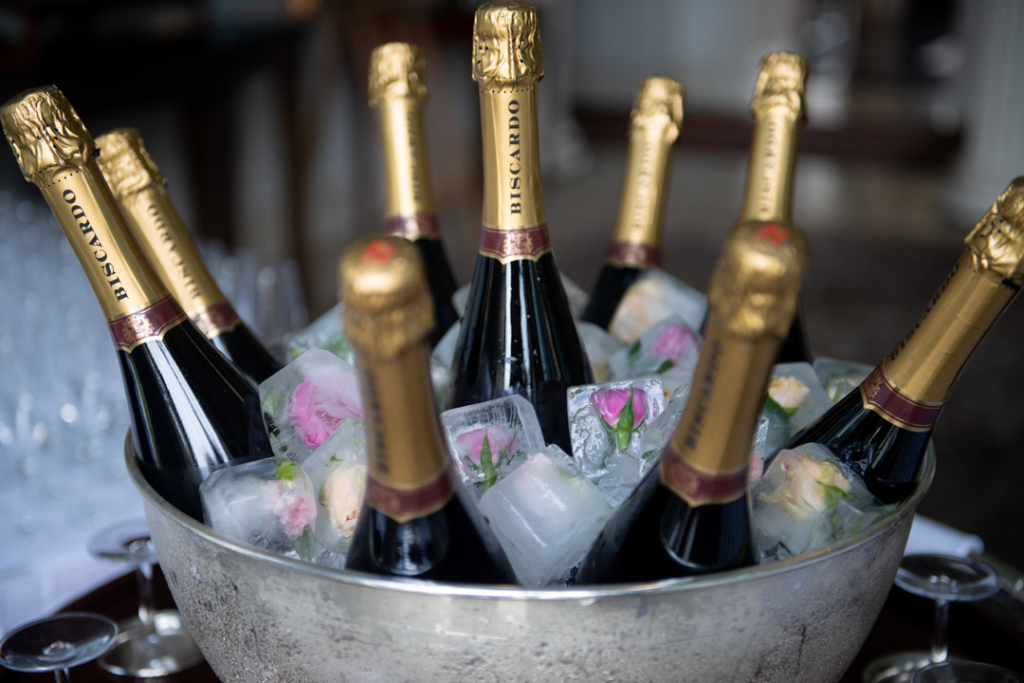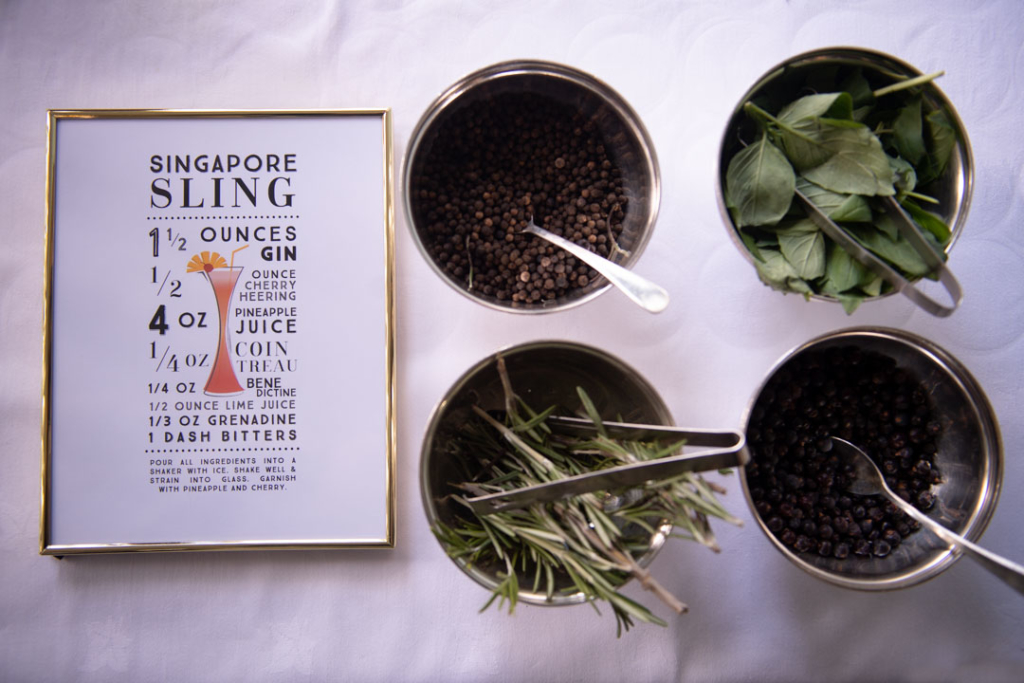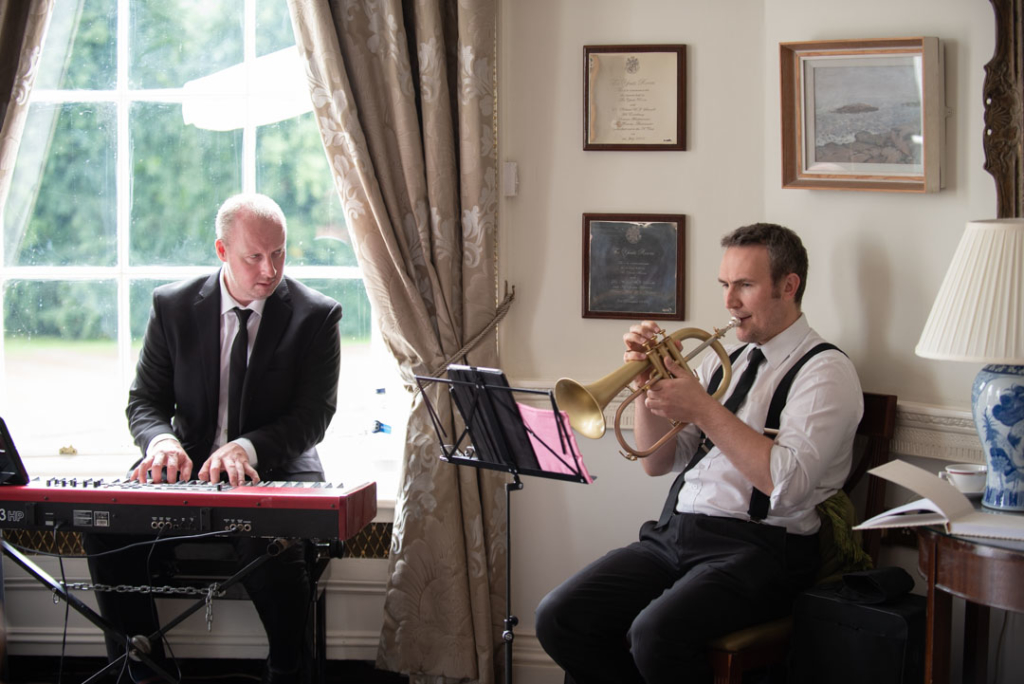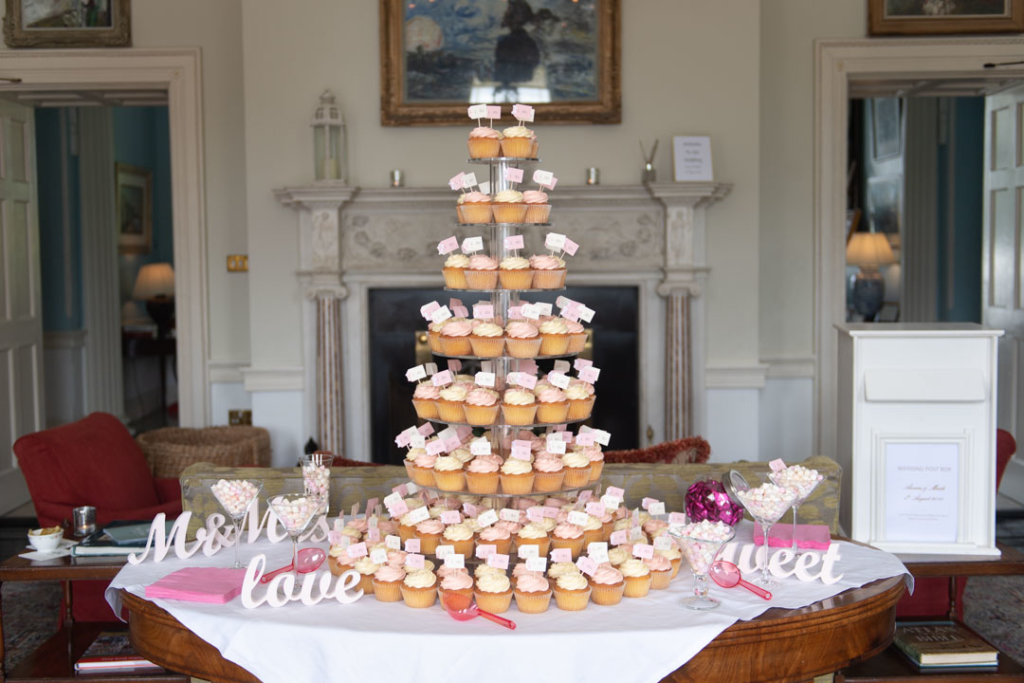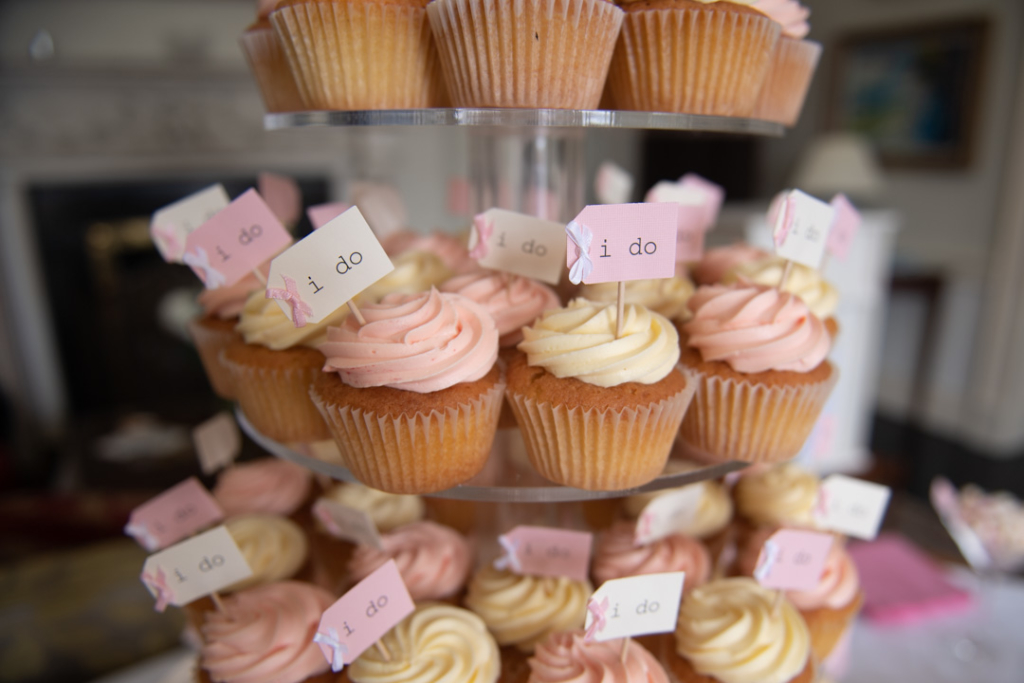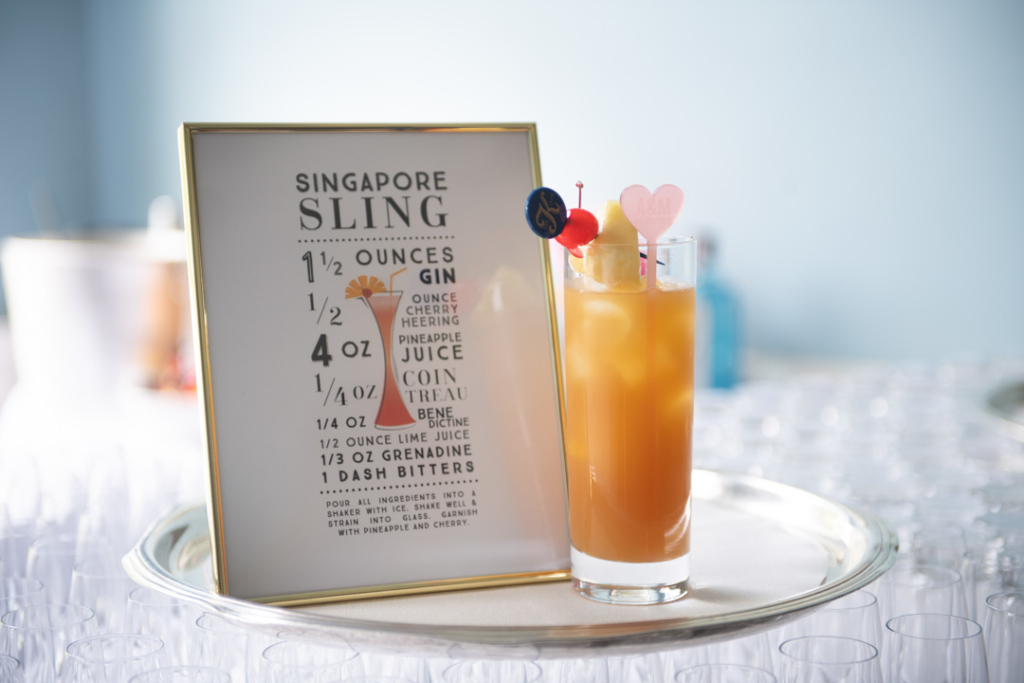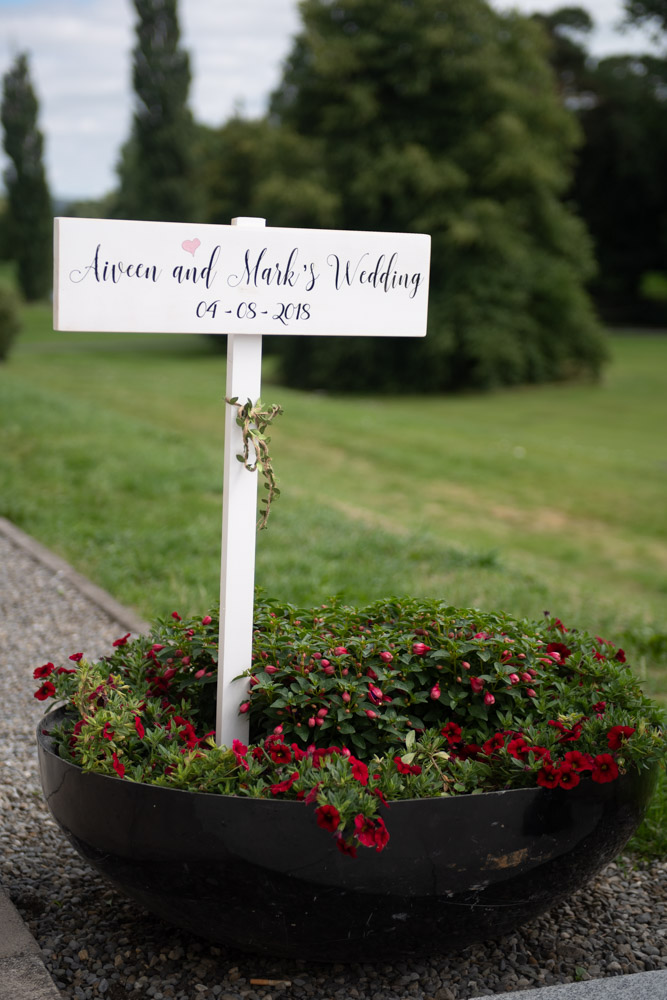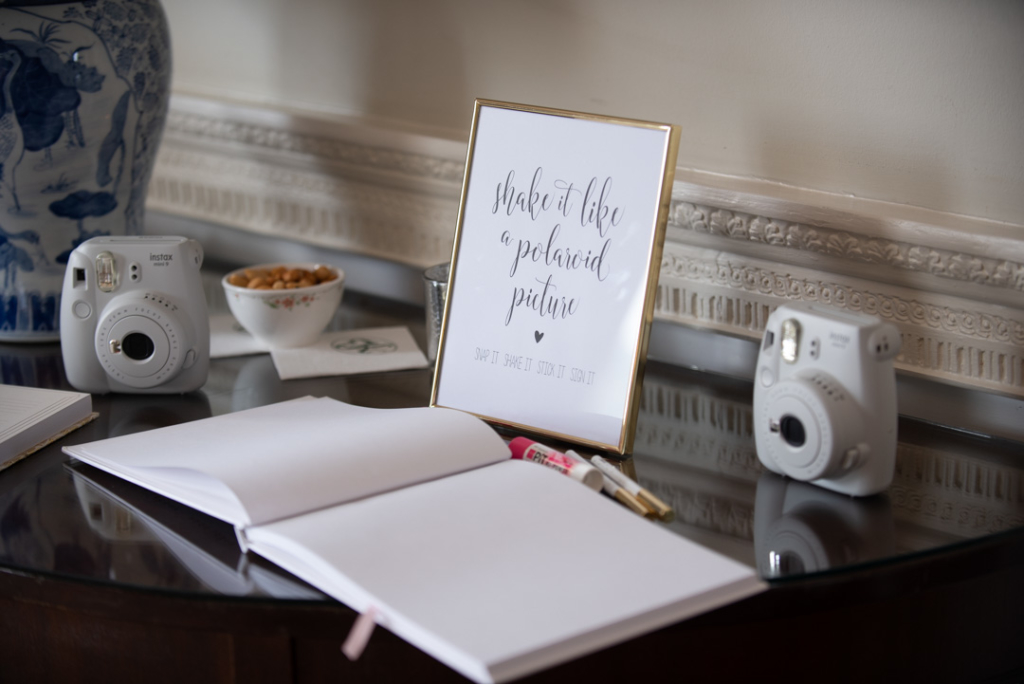 ---
You might also like this wedding that we photographed at the KClub
---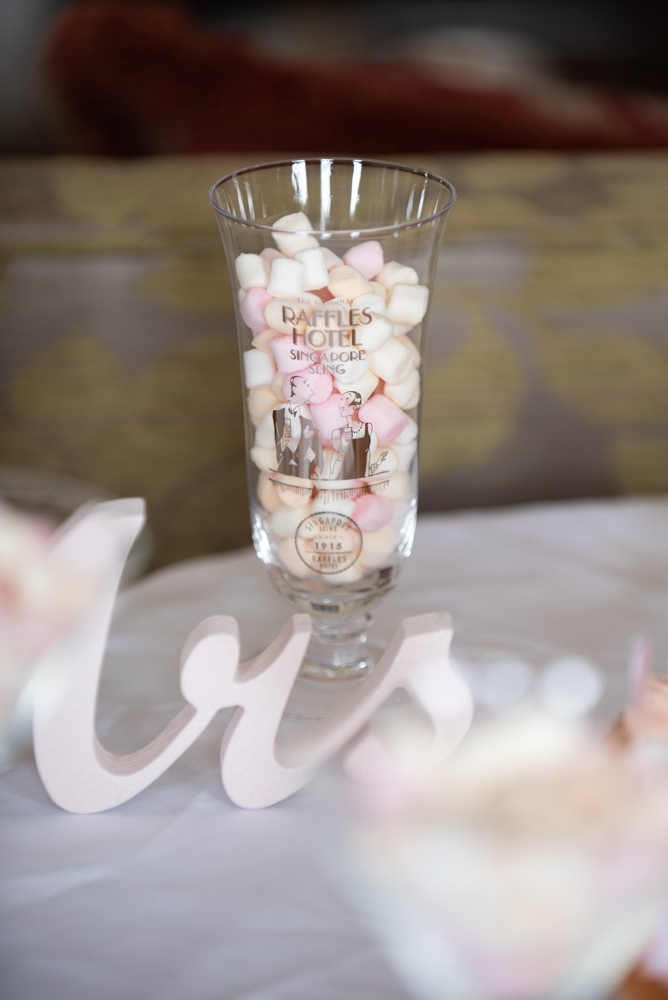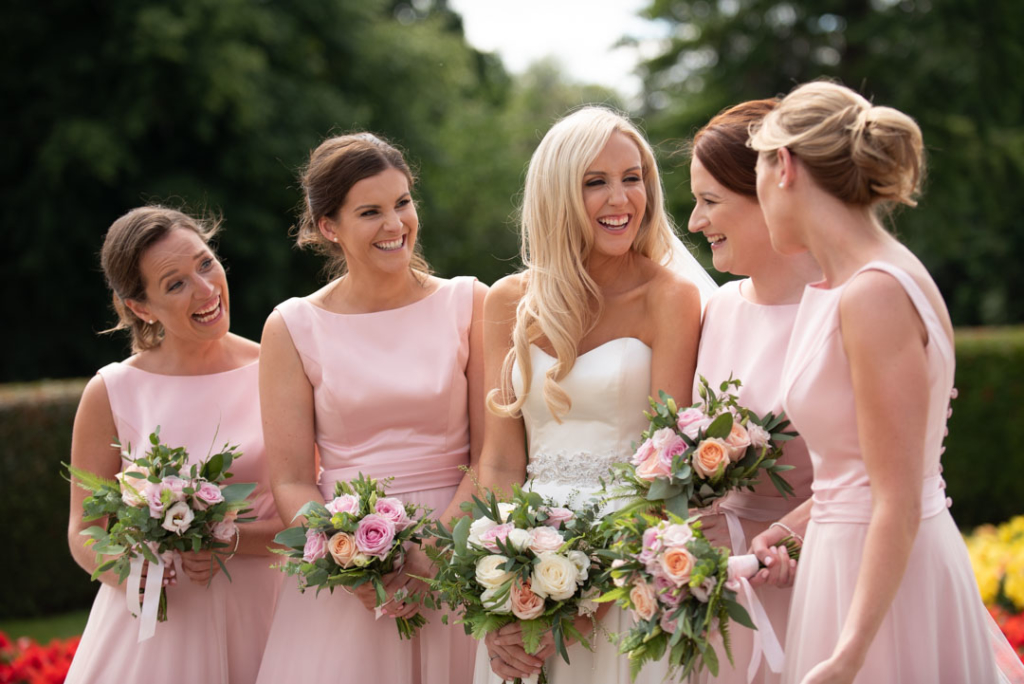 What did your bridesmaids wear?
My bridesmaids' dresses were designed and made by Bridal by Tamem Michael. I picked out a colour and from there they were able to design the bridesmaids dresses. I couldn't have been happier with the results. The girls looked amazing on the day and Tamem Michael were really flexible with fittings and adjustments and anything else that needed to be done.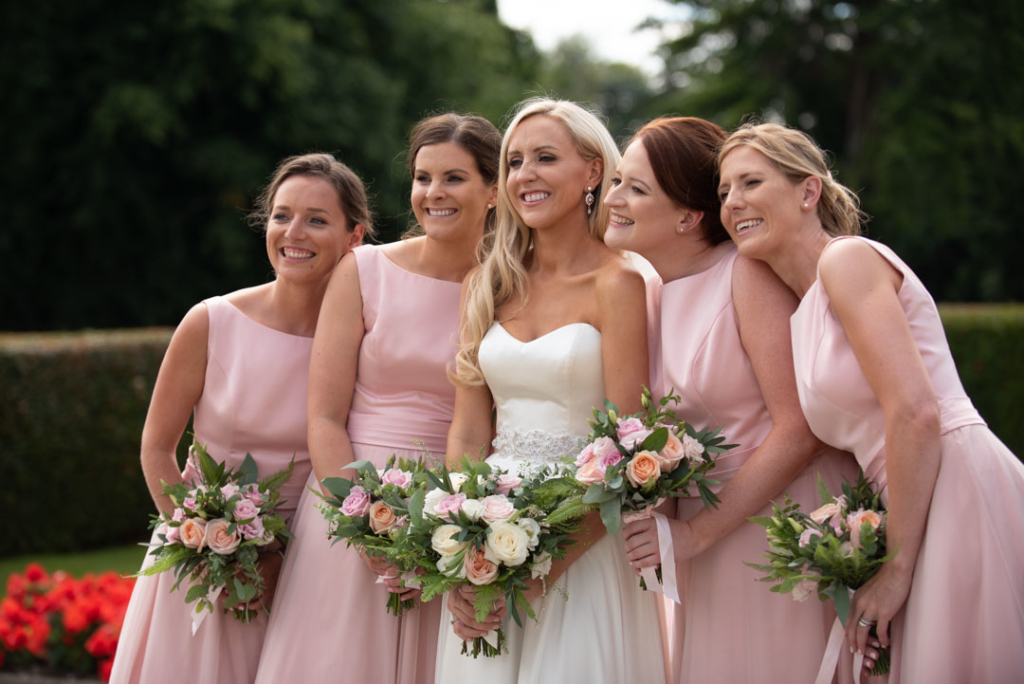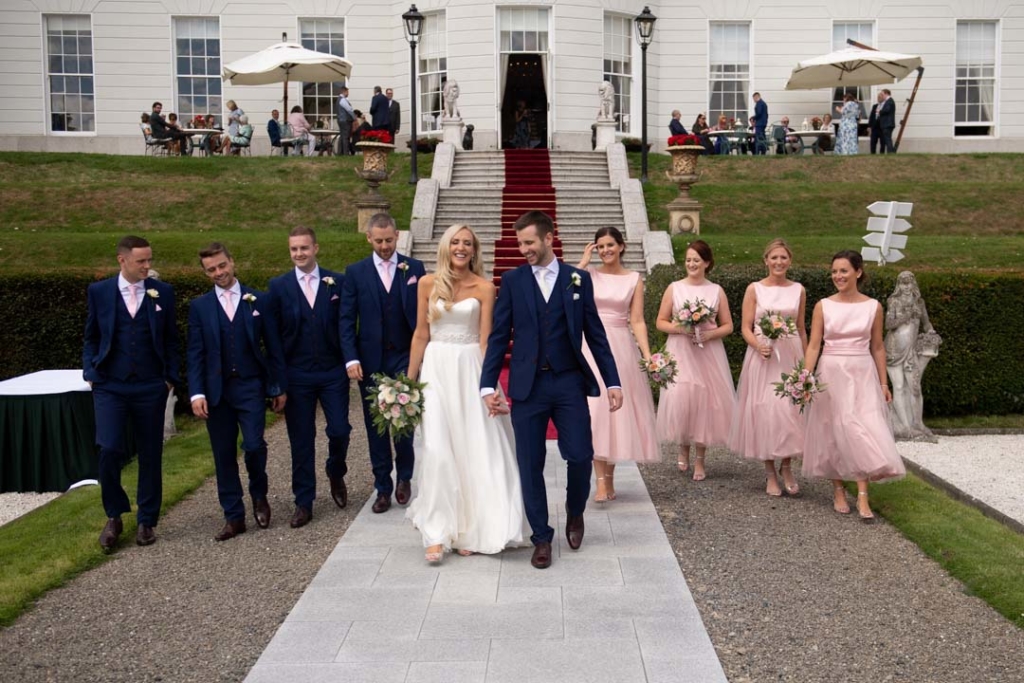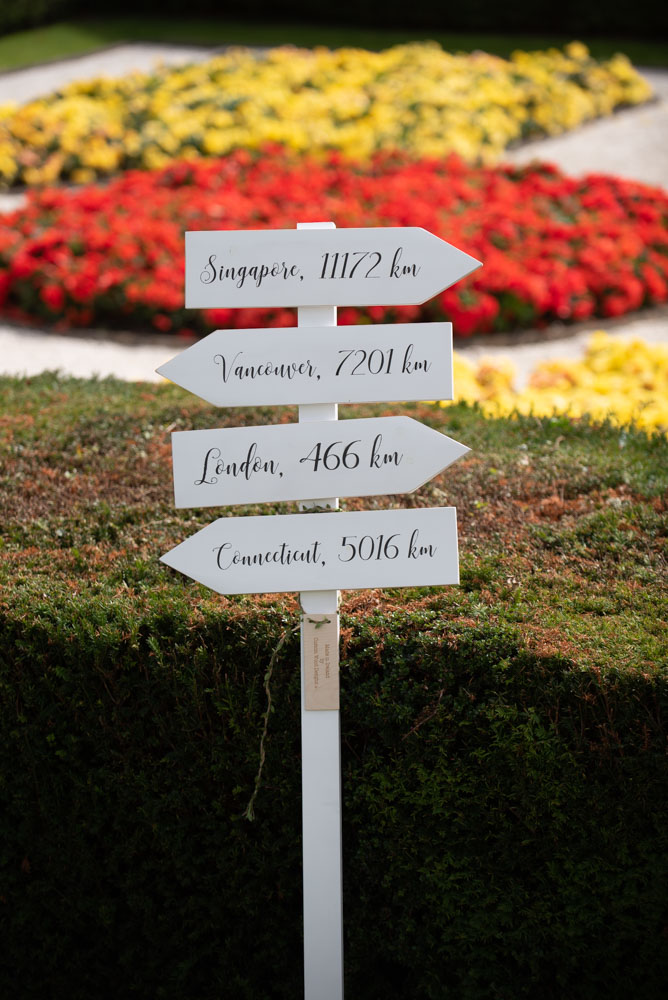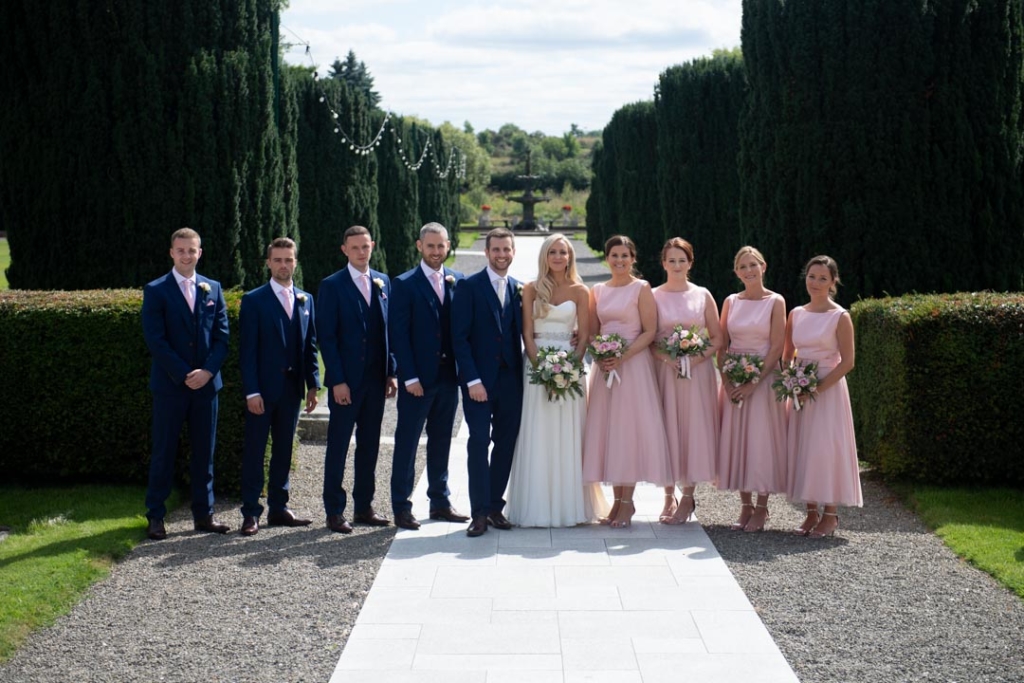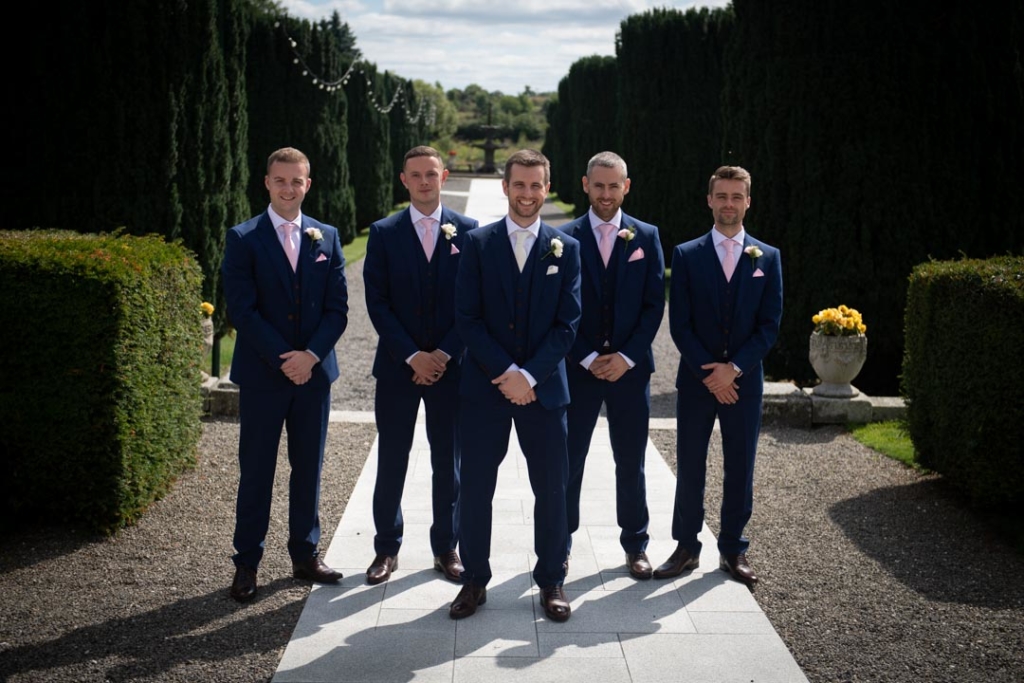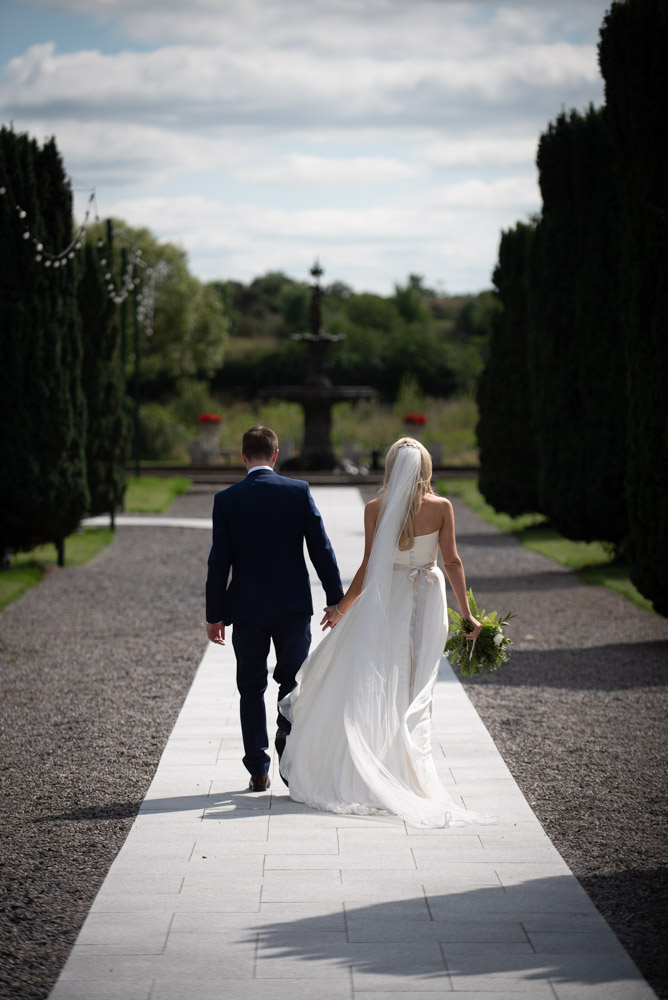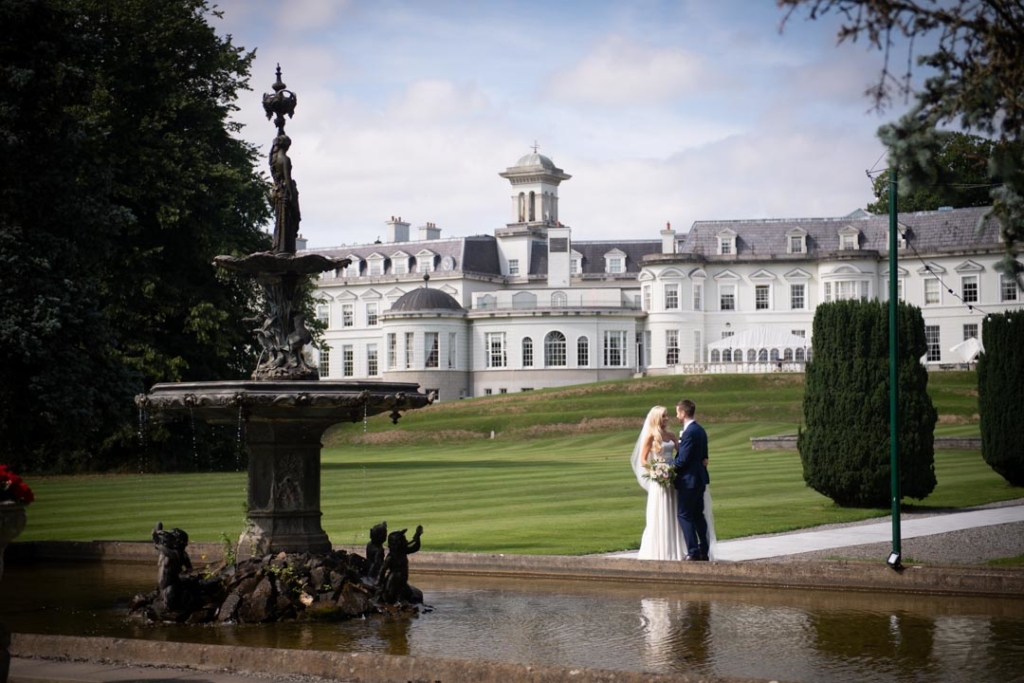 How did you choose a photographer for your K Club Wedding?
We chose our photographer because they came highly recommended. We reached out to them and set up a Skype call and we knew pretty quickly that they were who we wanted to go with. Mark and Fiona were both so nice and friendly and really put us at ease so picking them was an easy choice. We also loved the sample images which they showed us.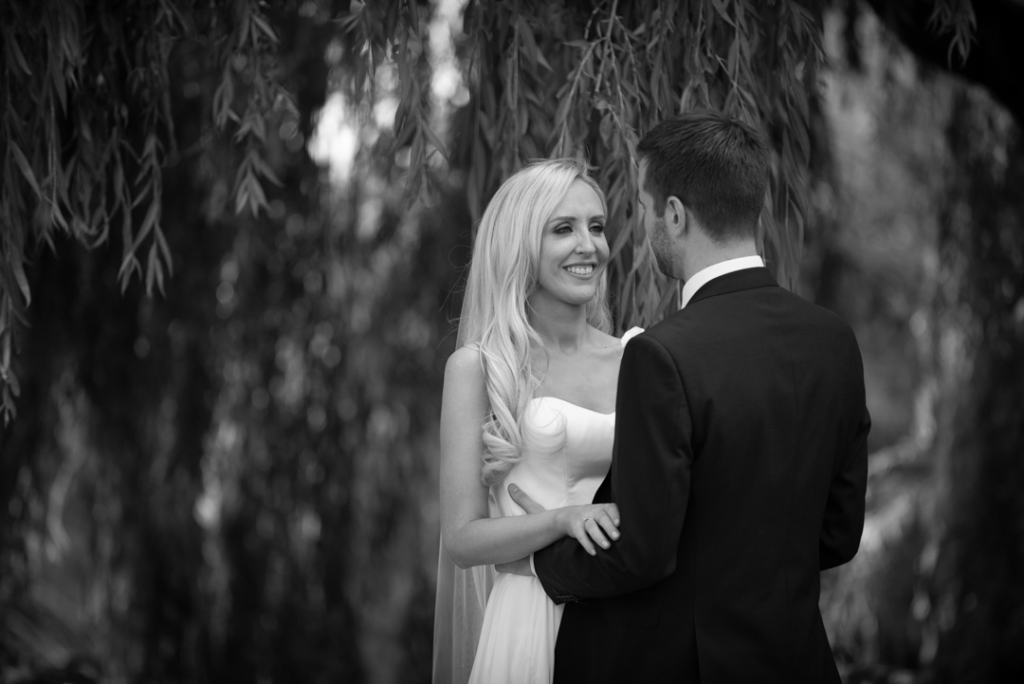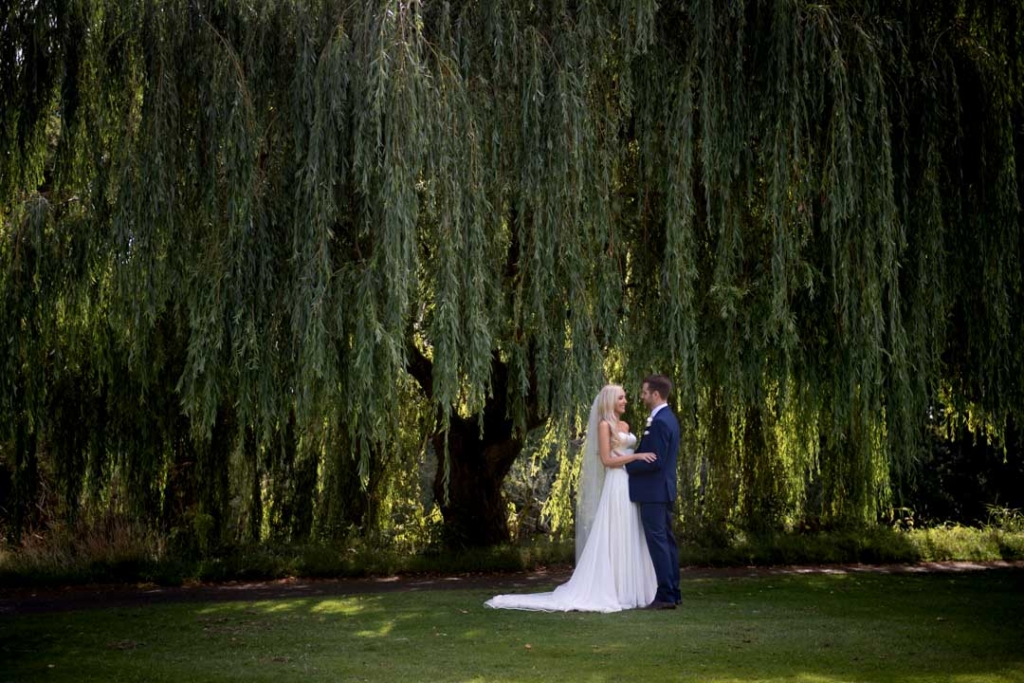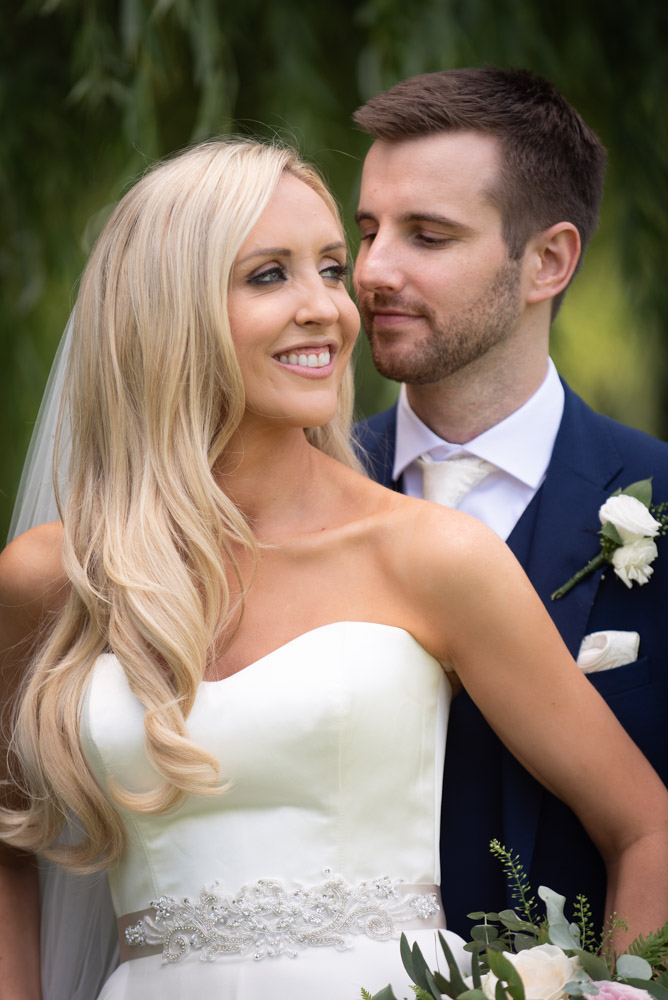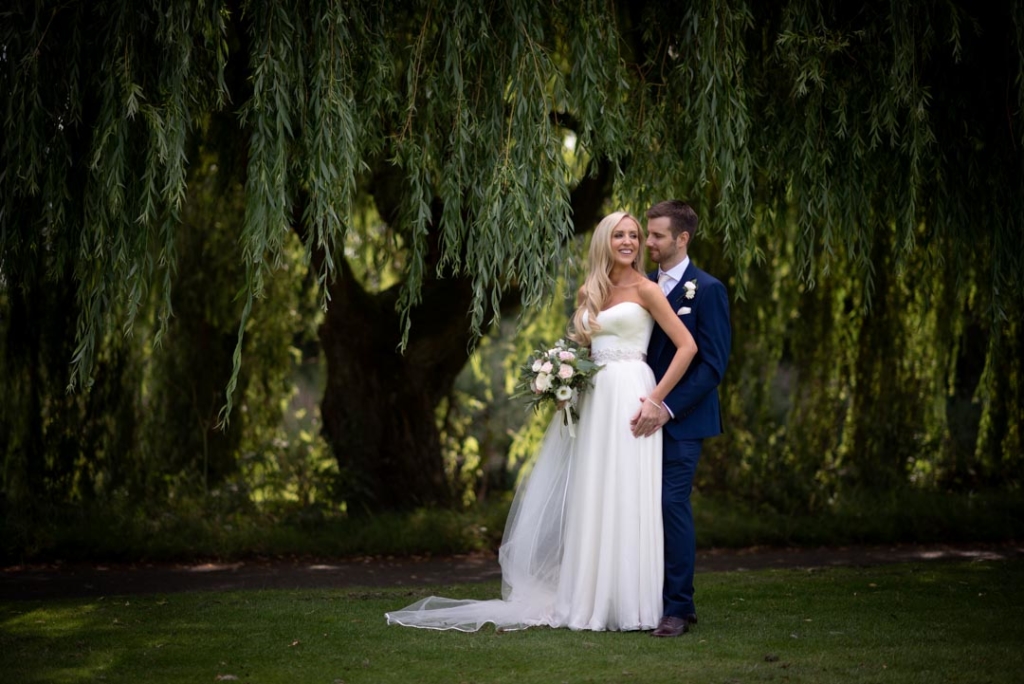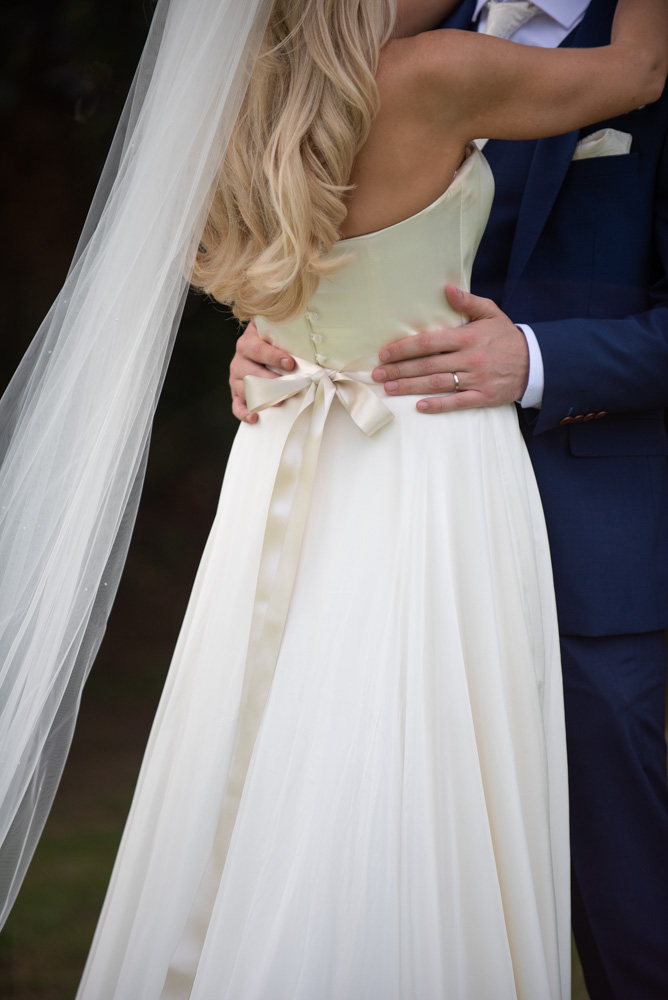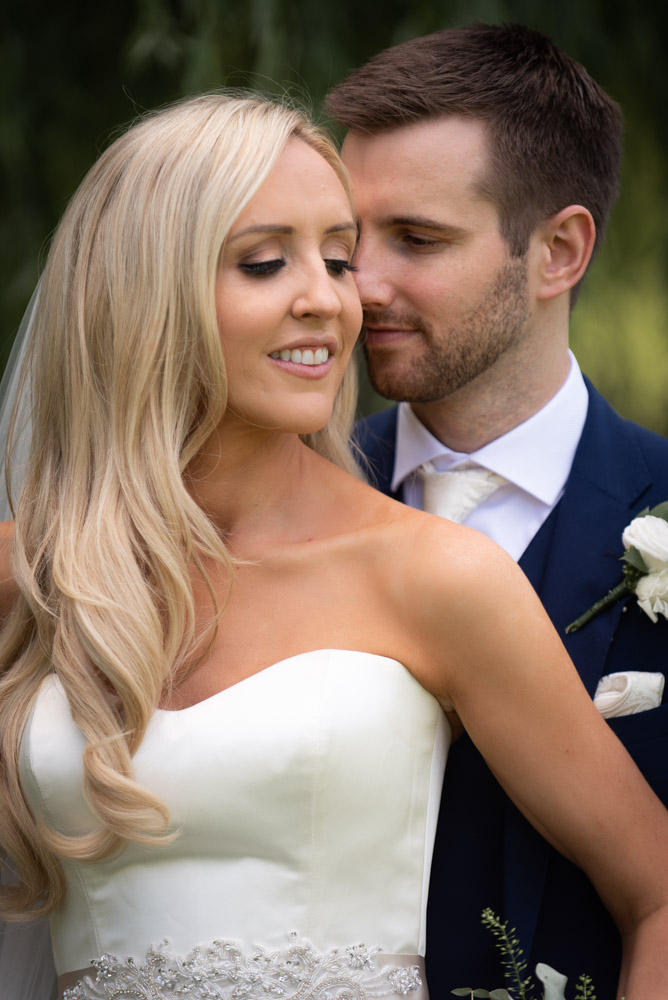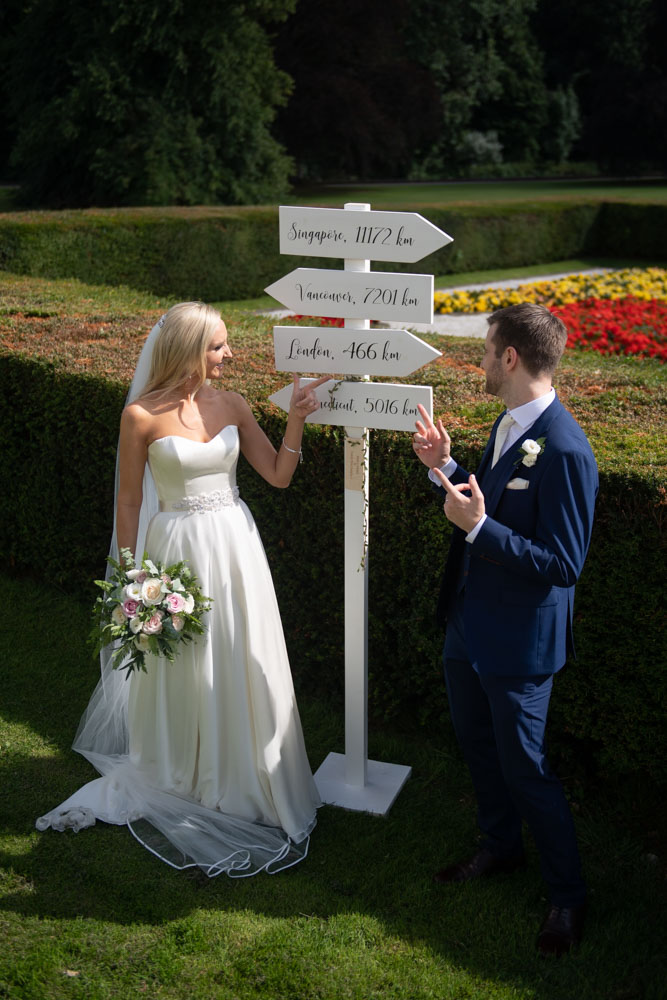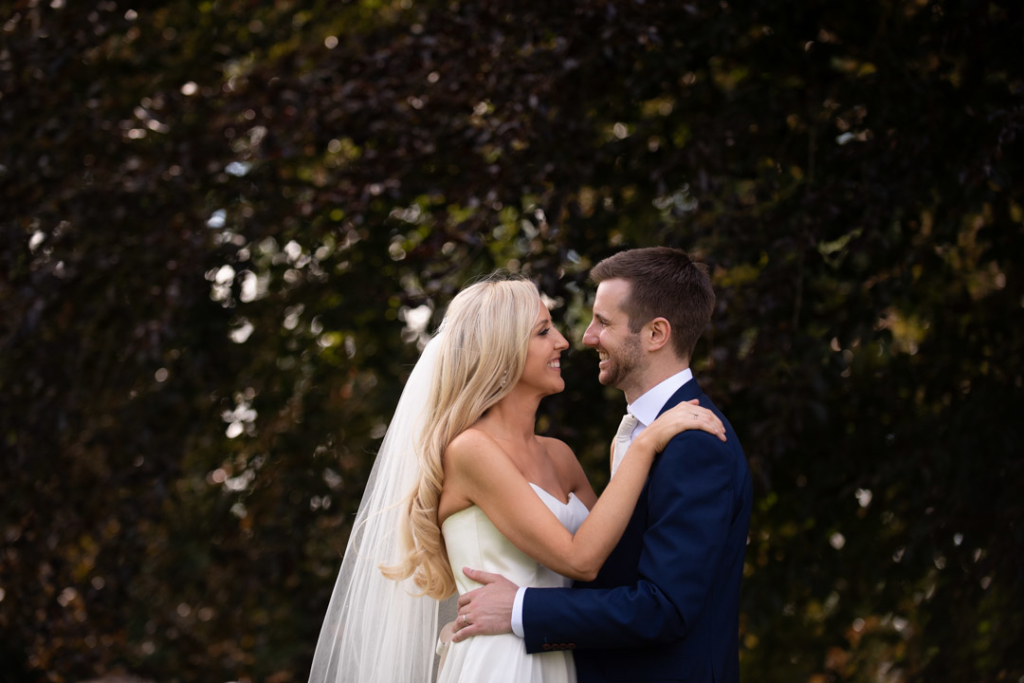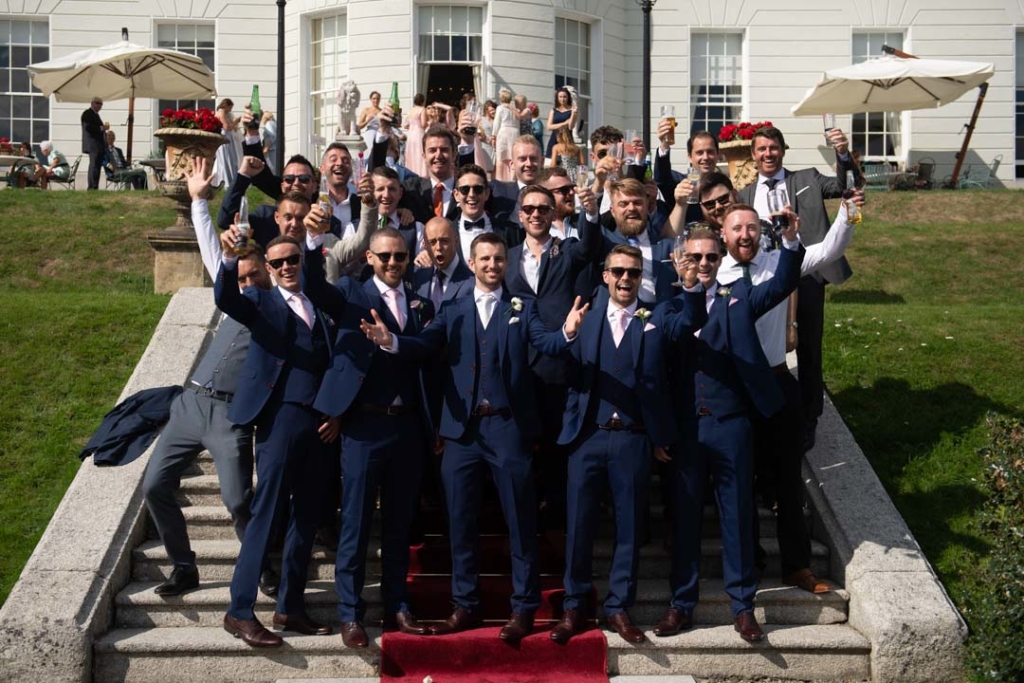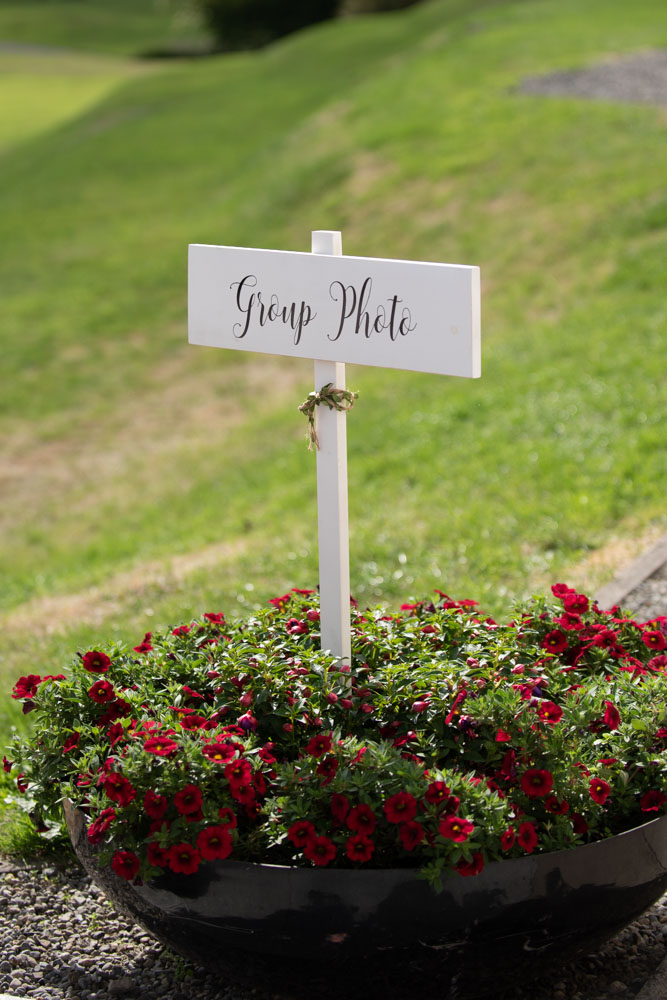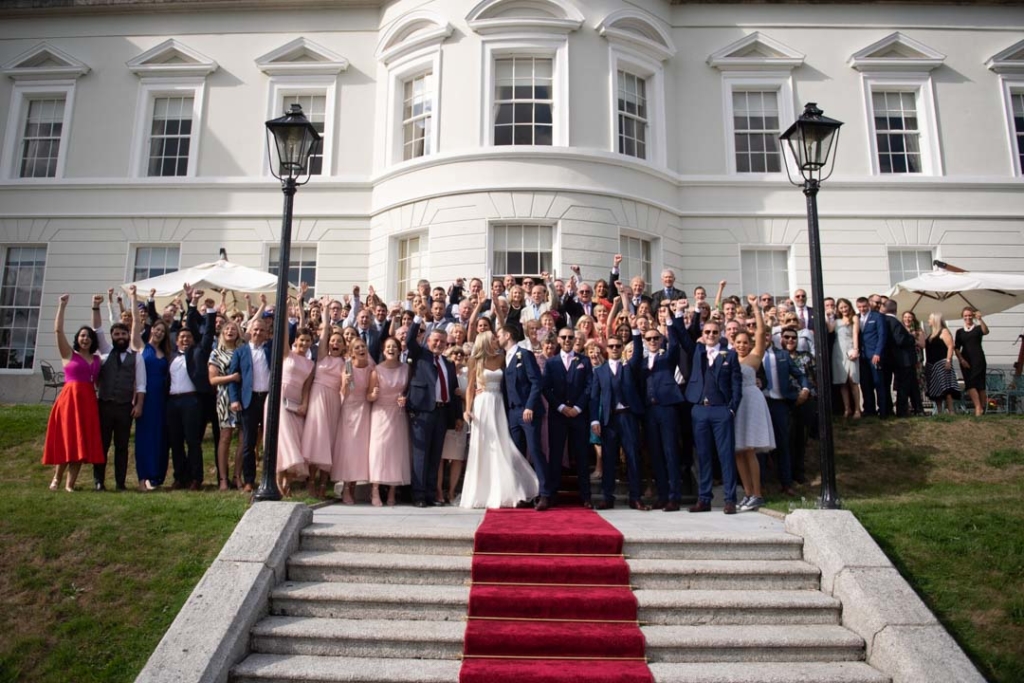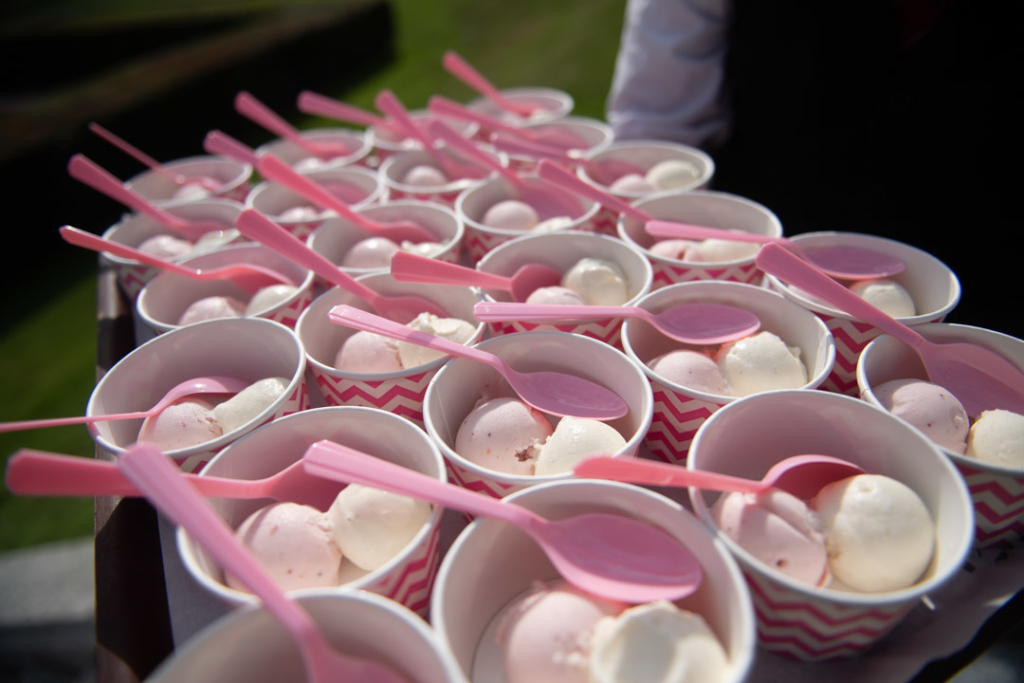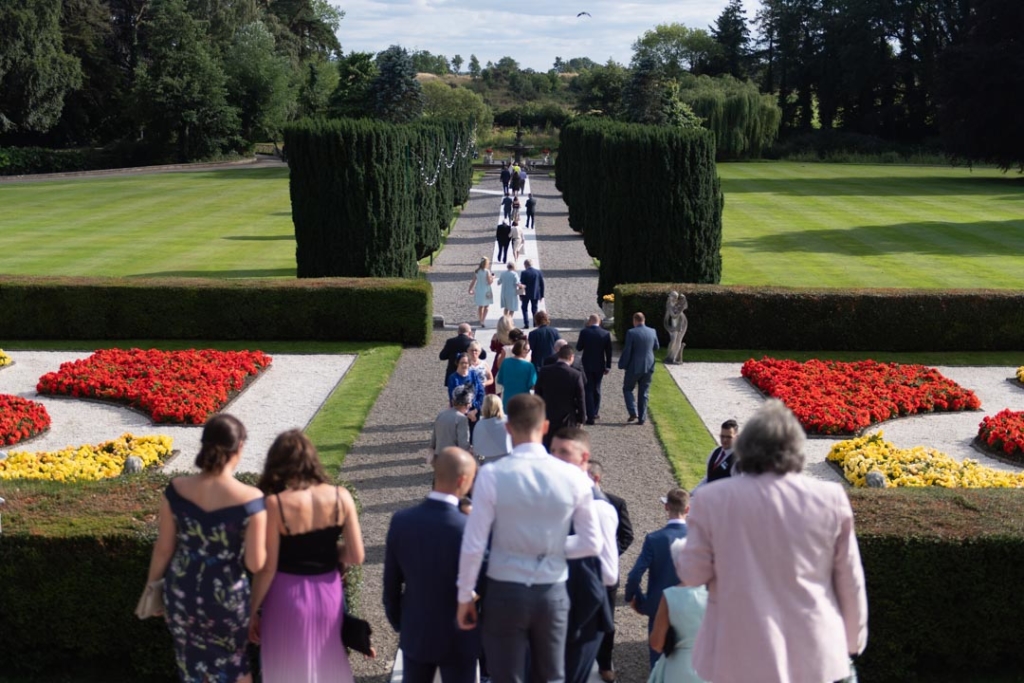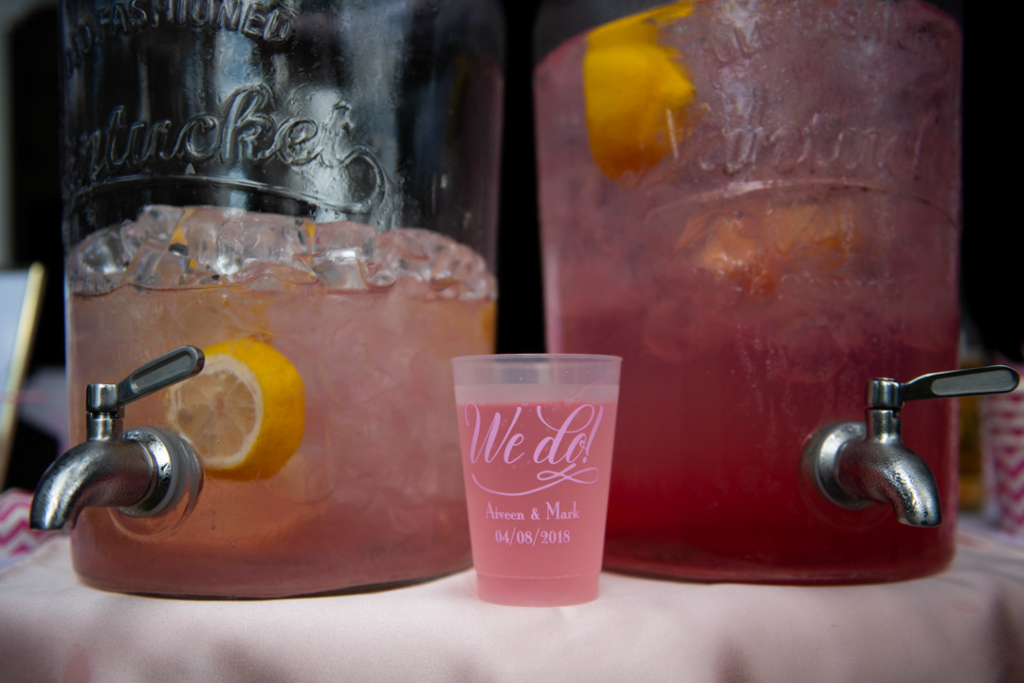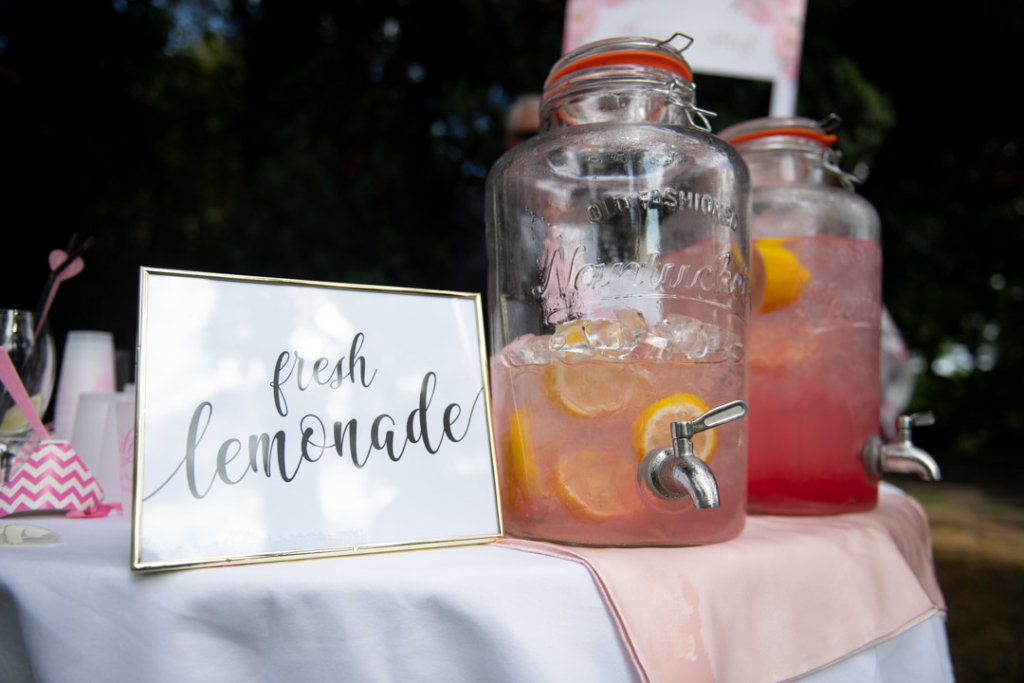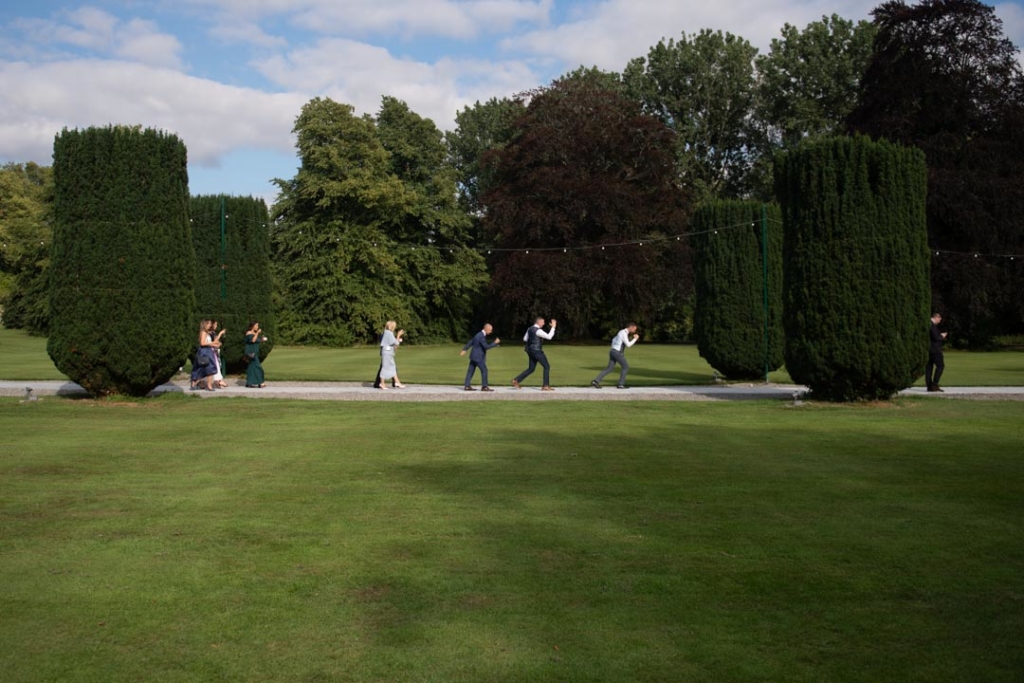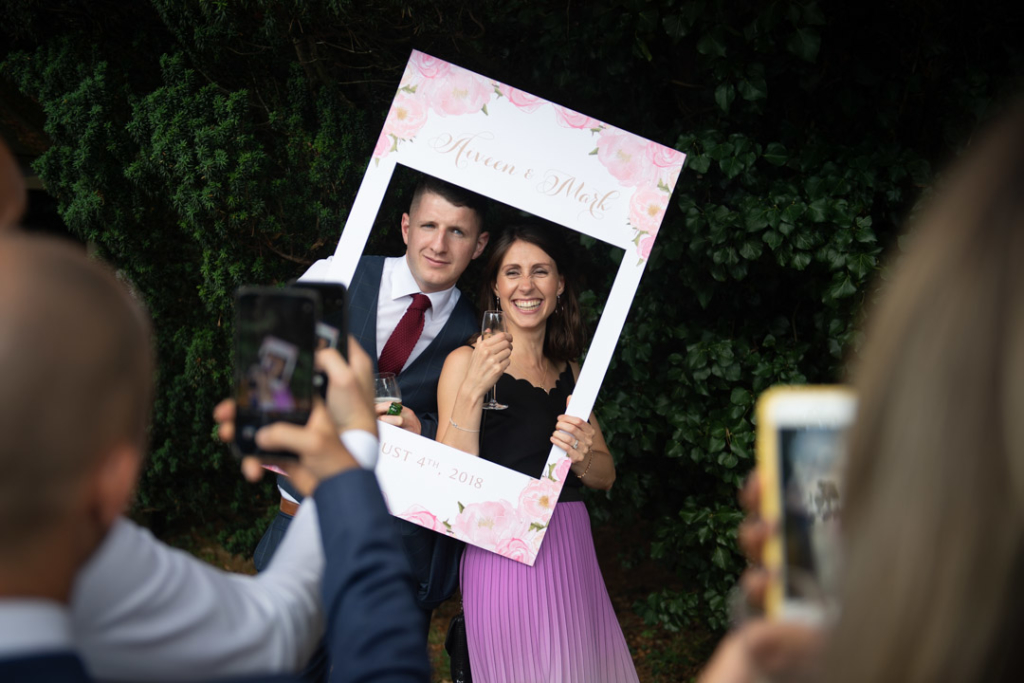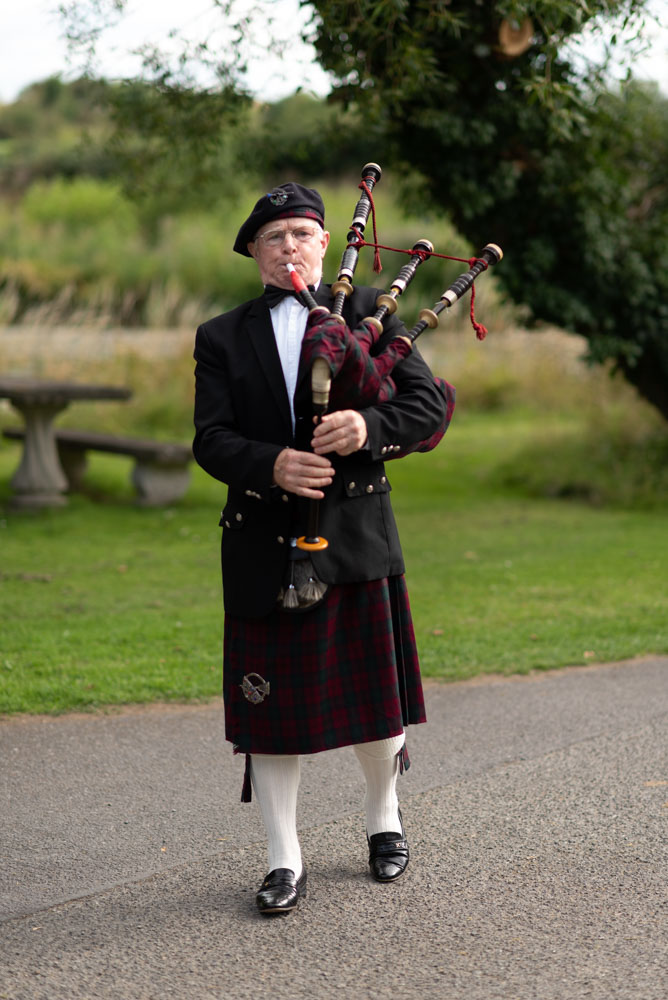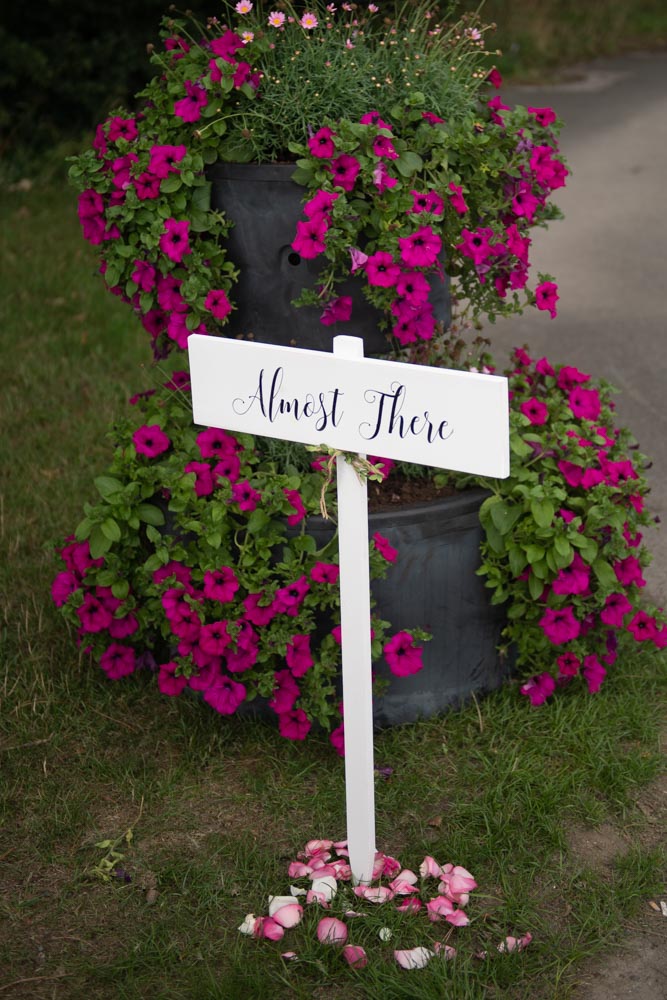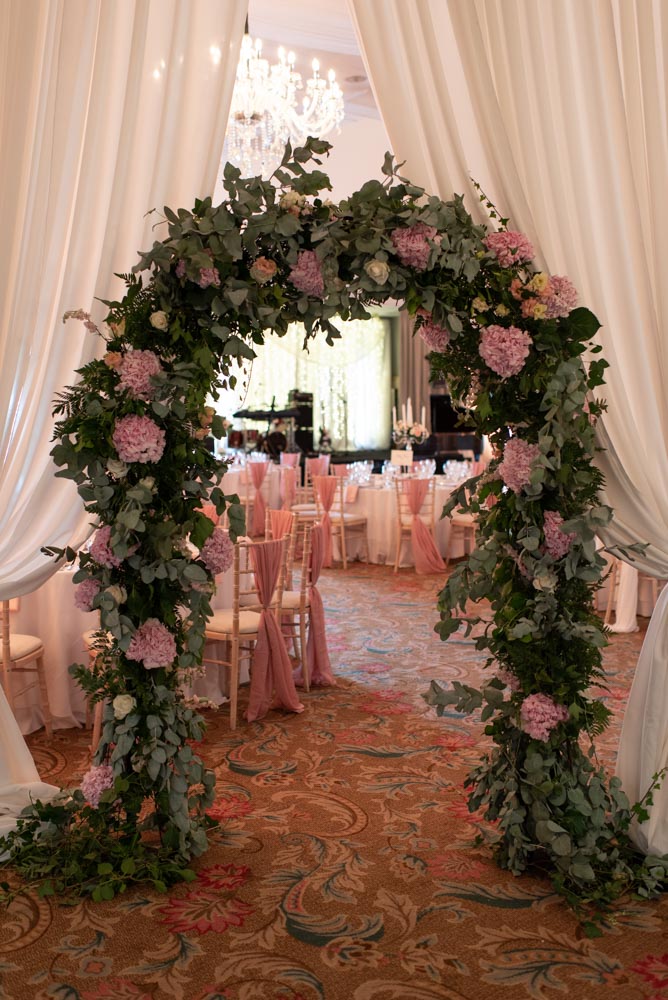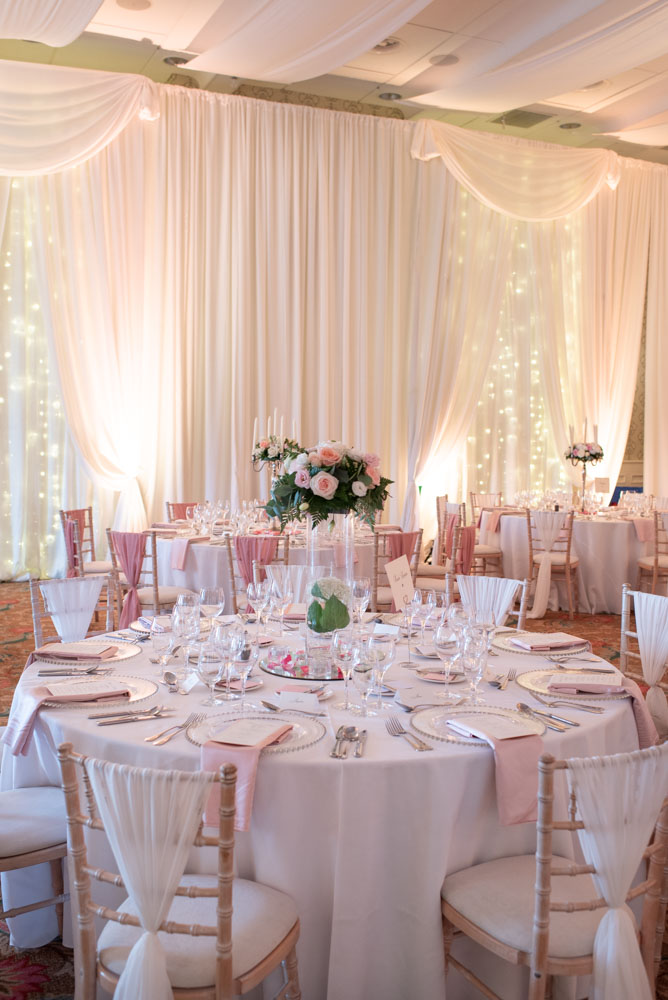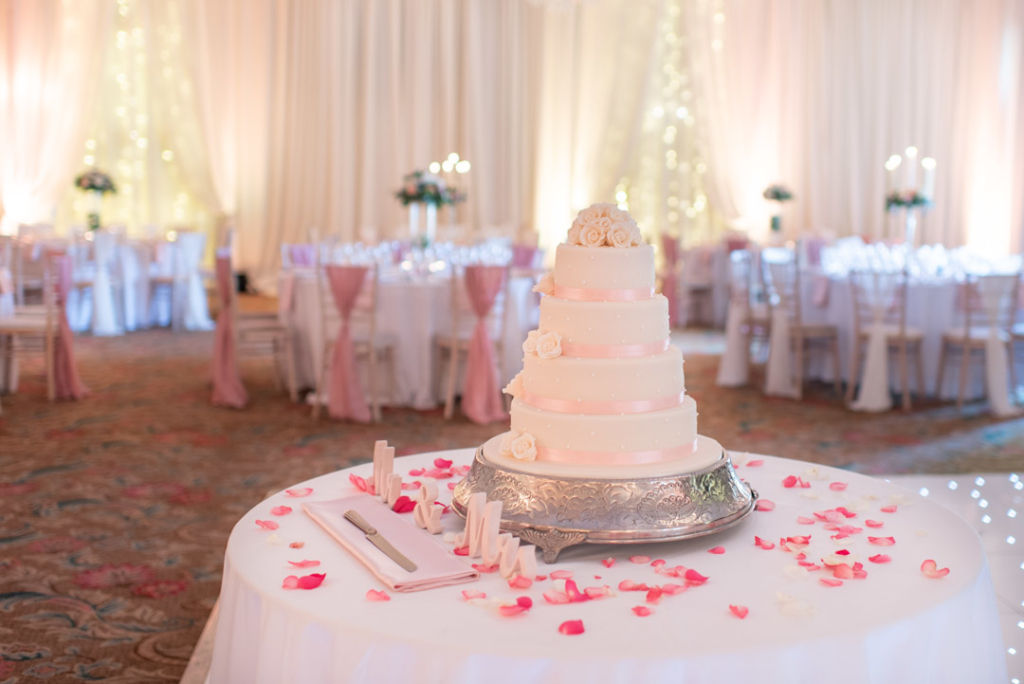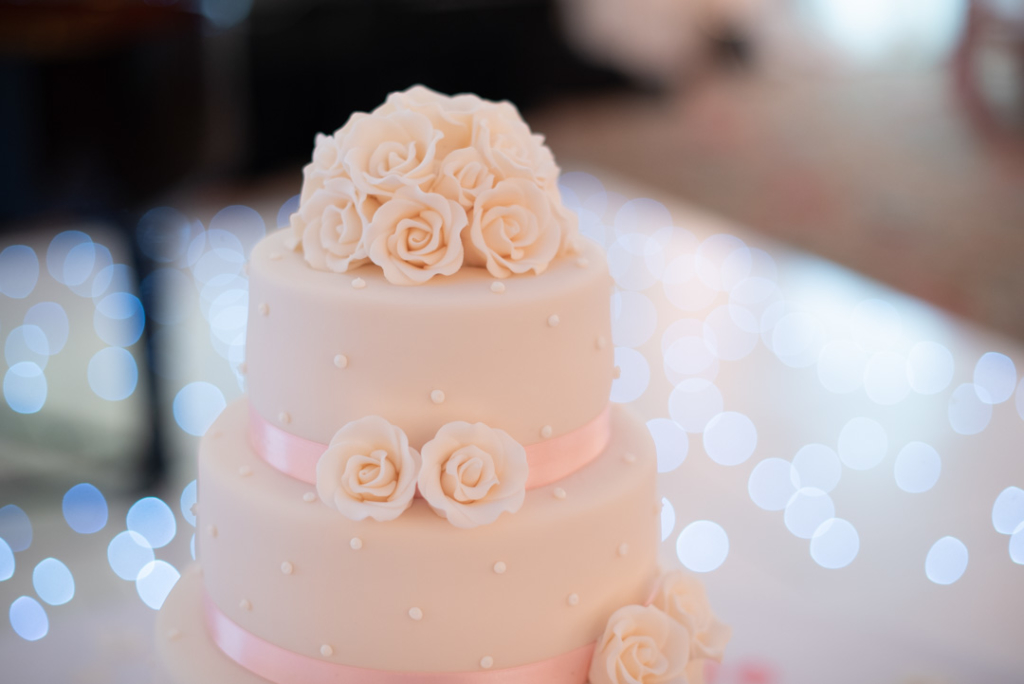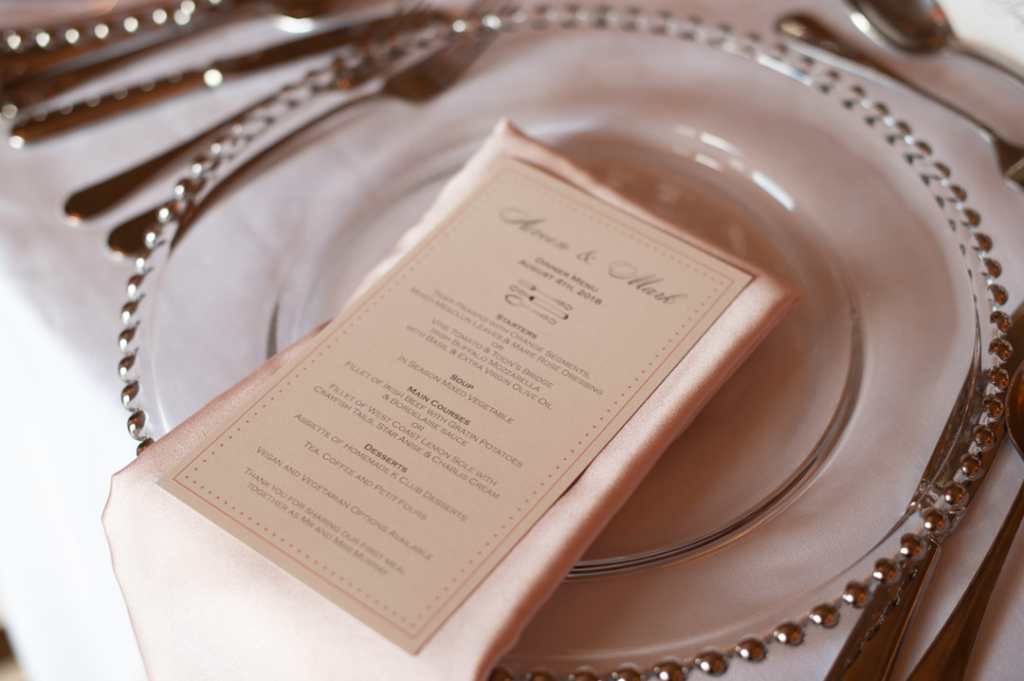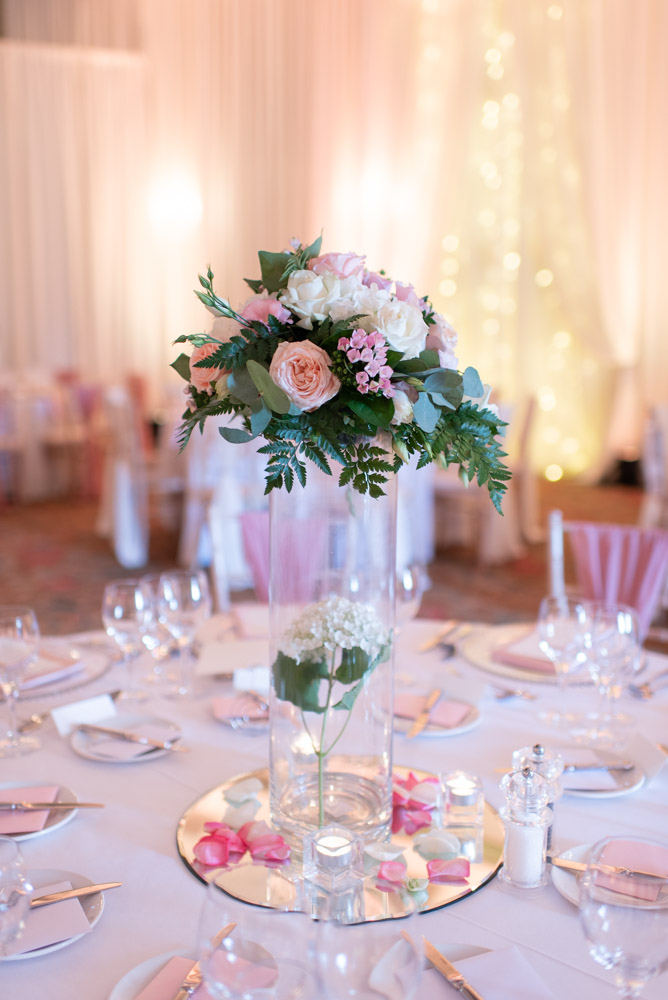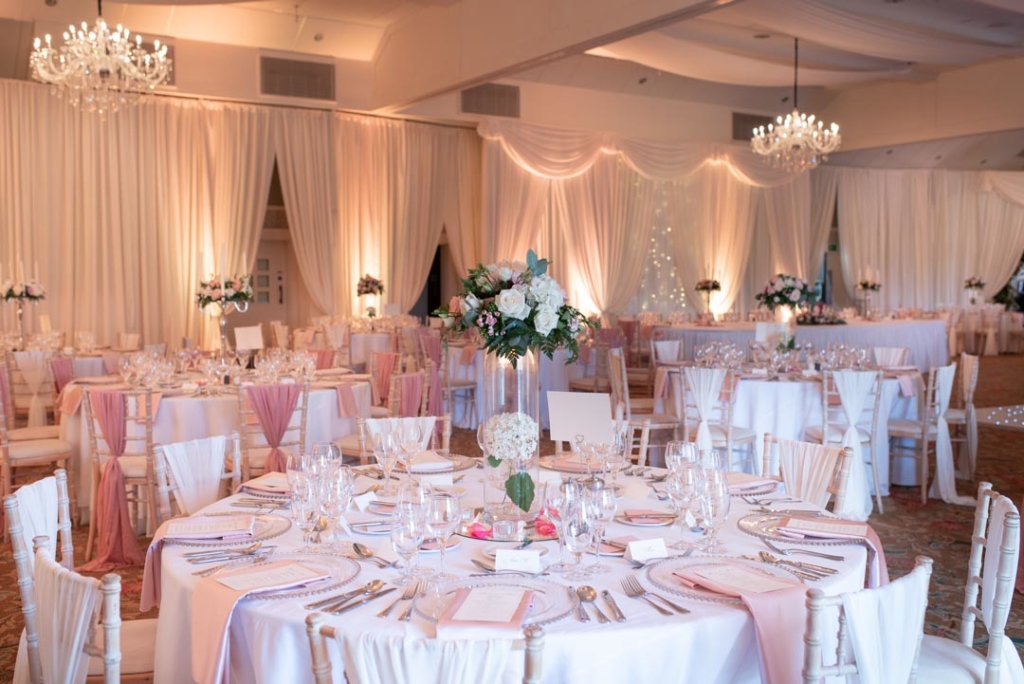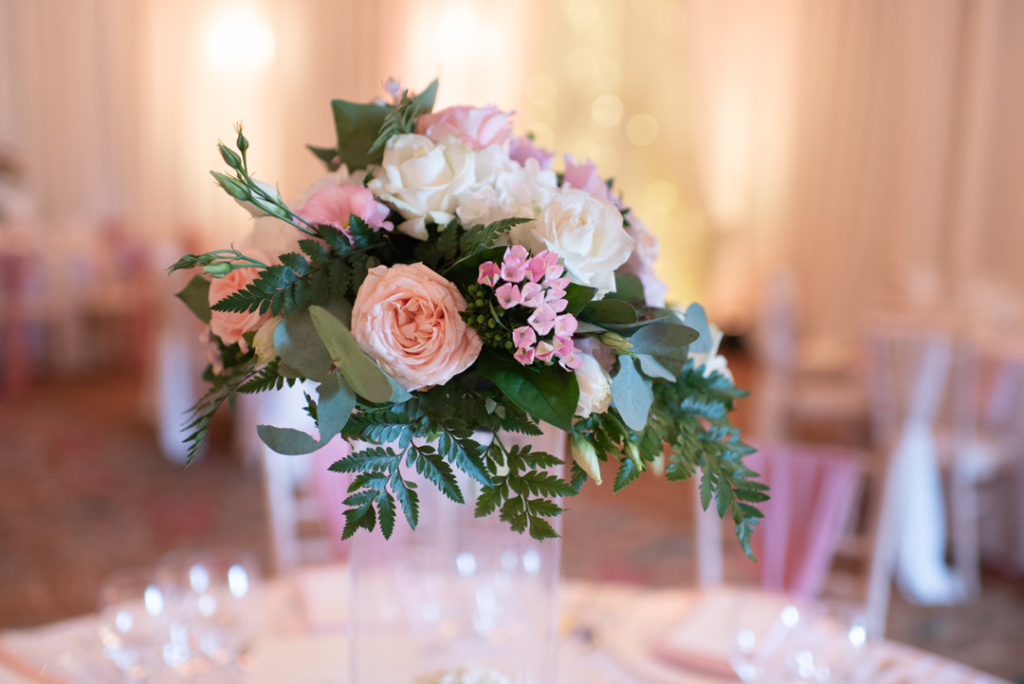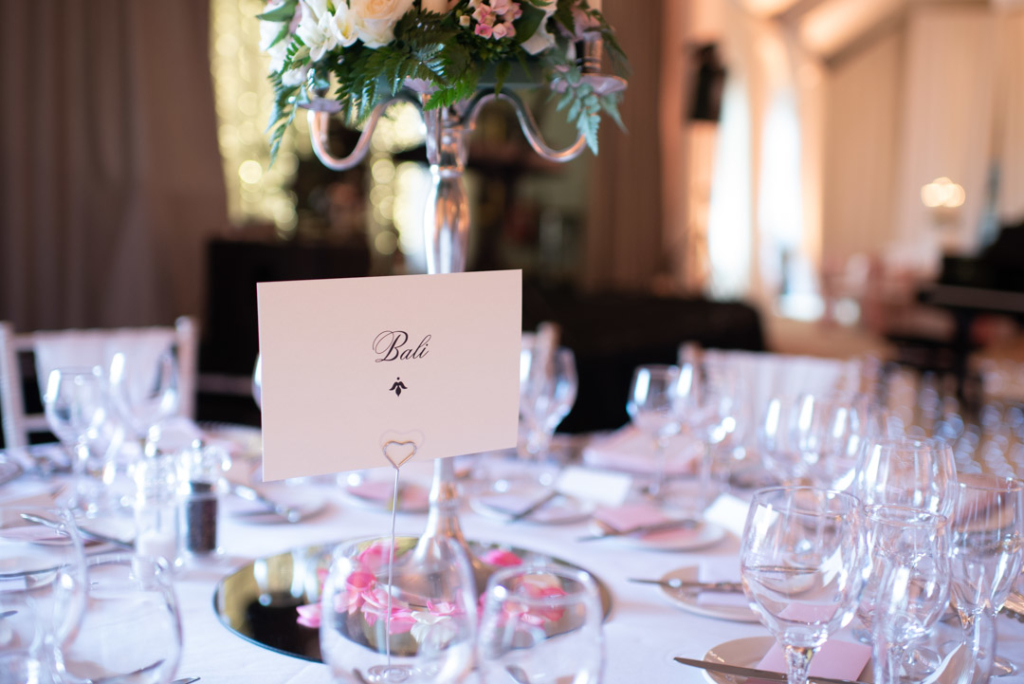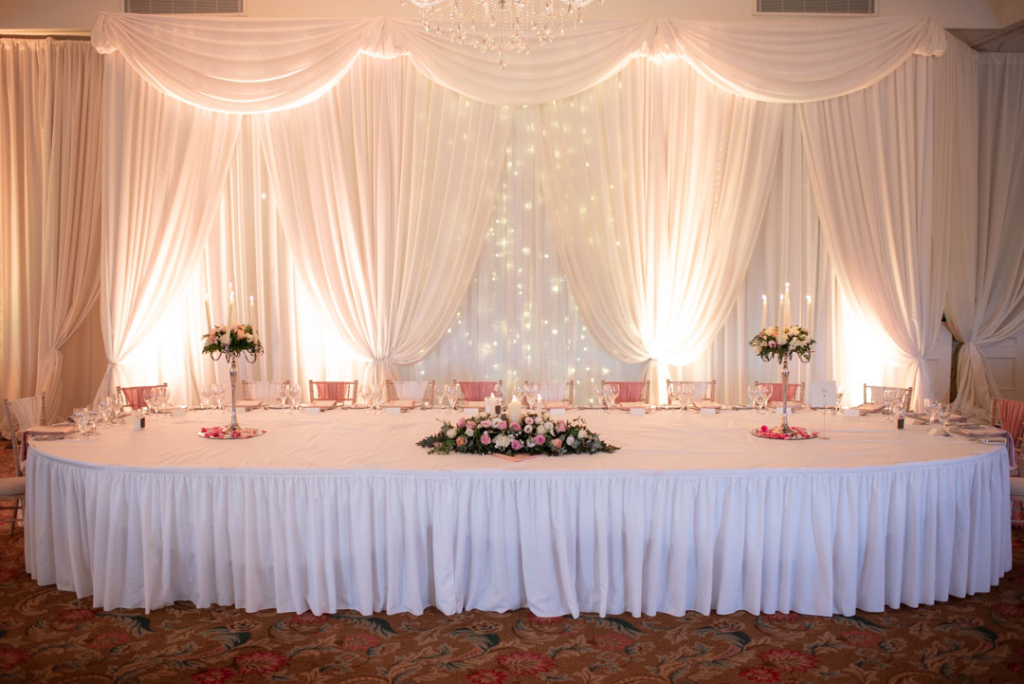 What was on your dinner menu?
We had a four course meal which included an option between buffalo mozzarella or prawns for the starter, soup, beef or sole for the main course and an assiette of K Club deserts for desert.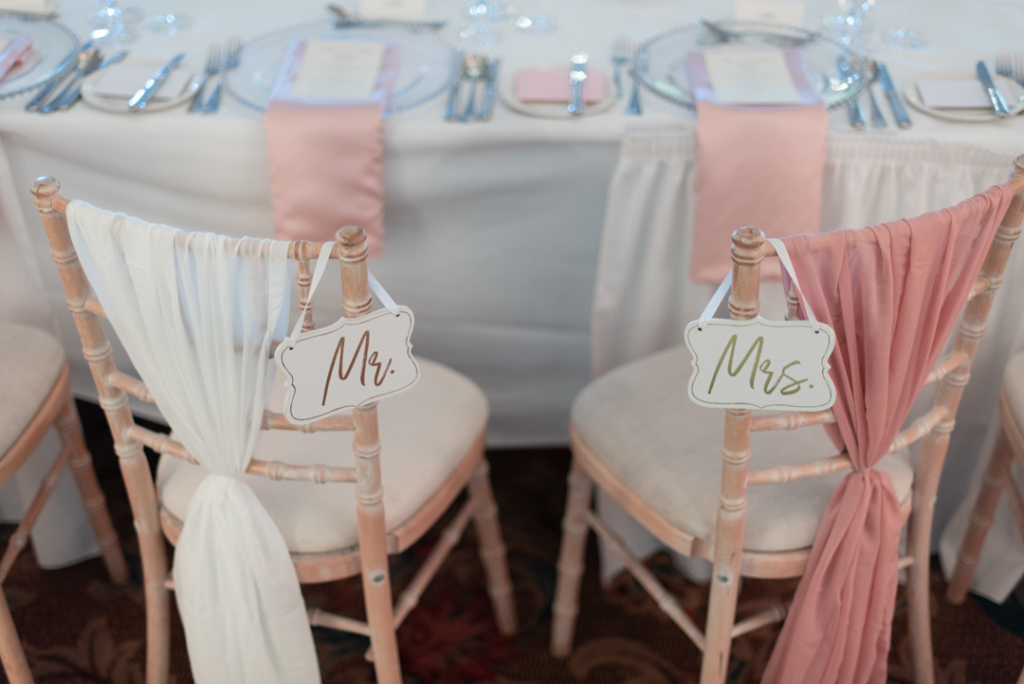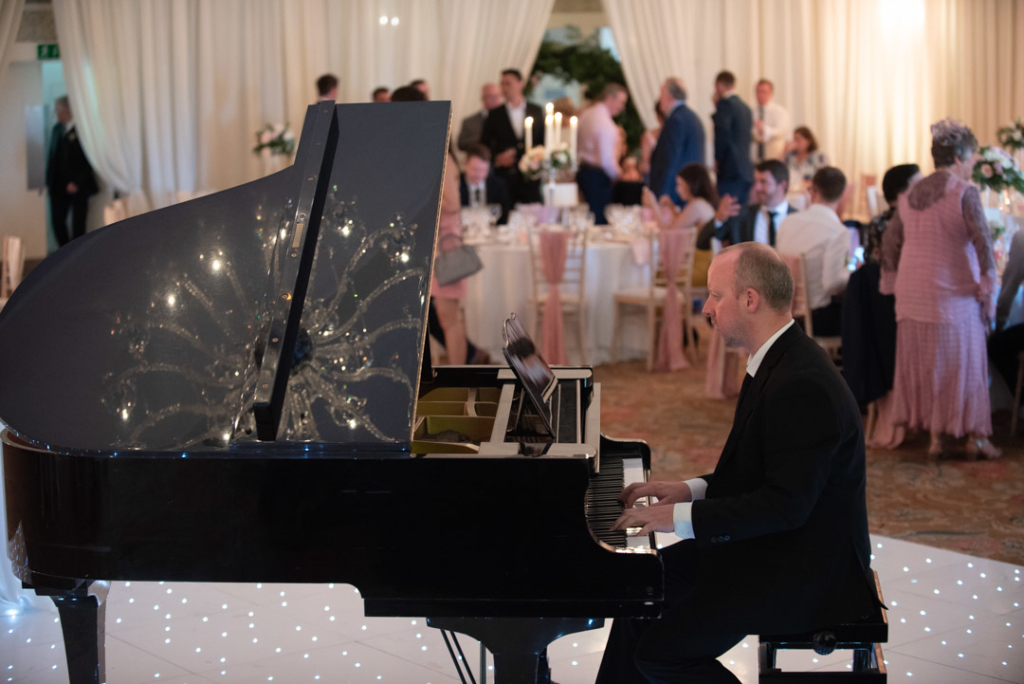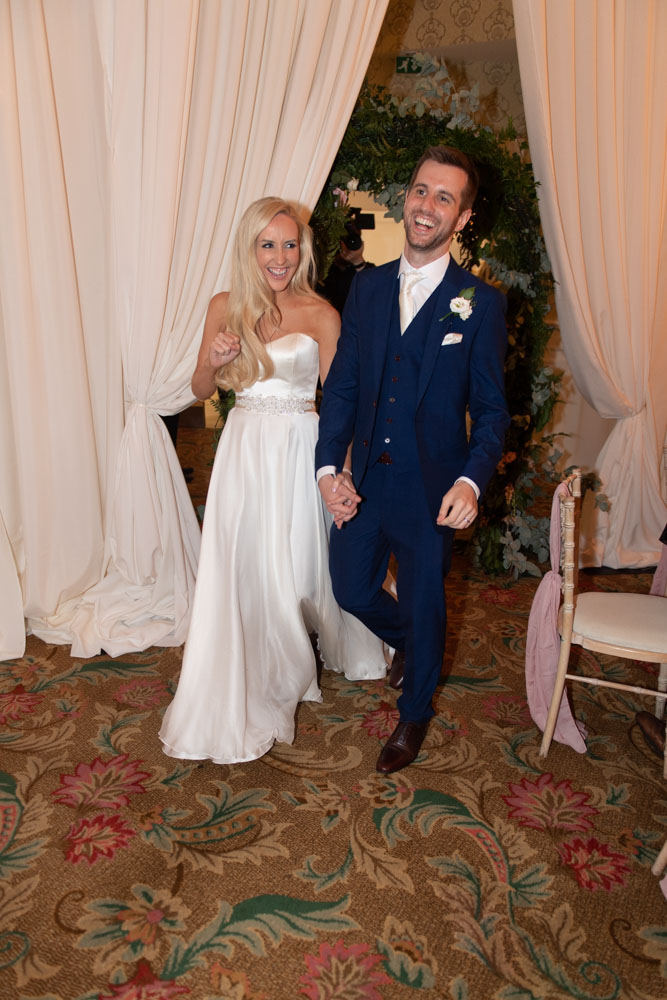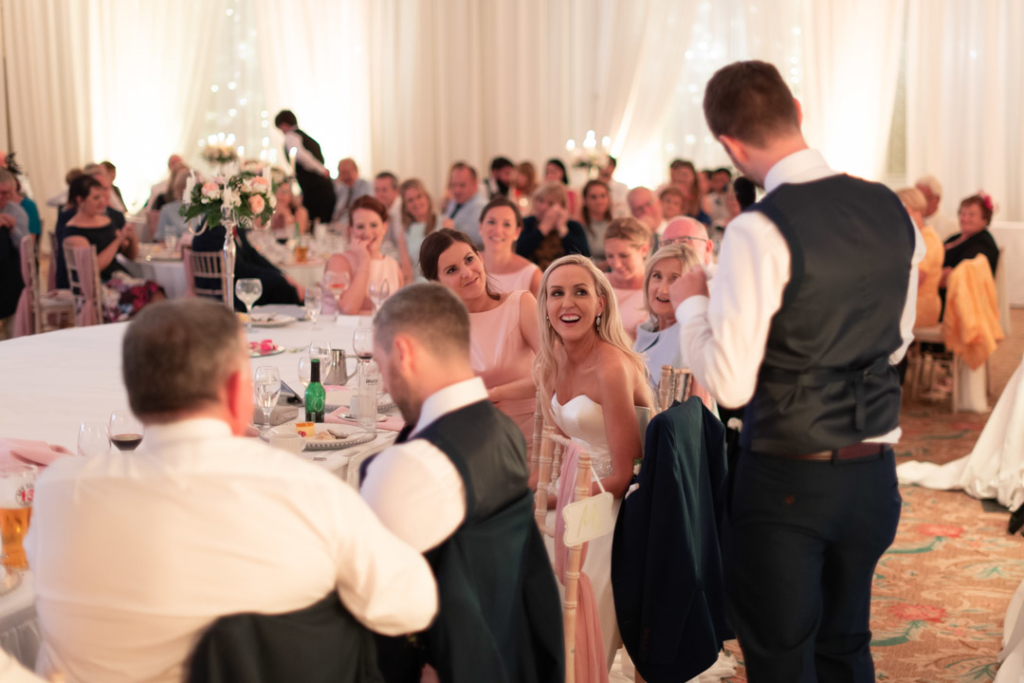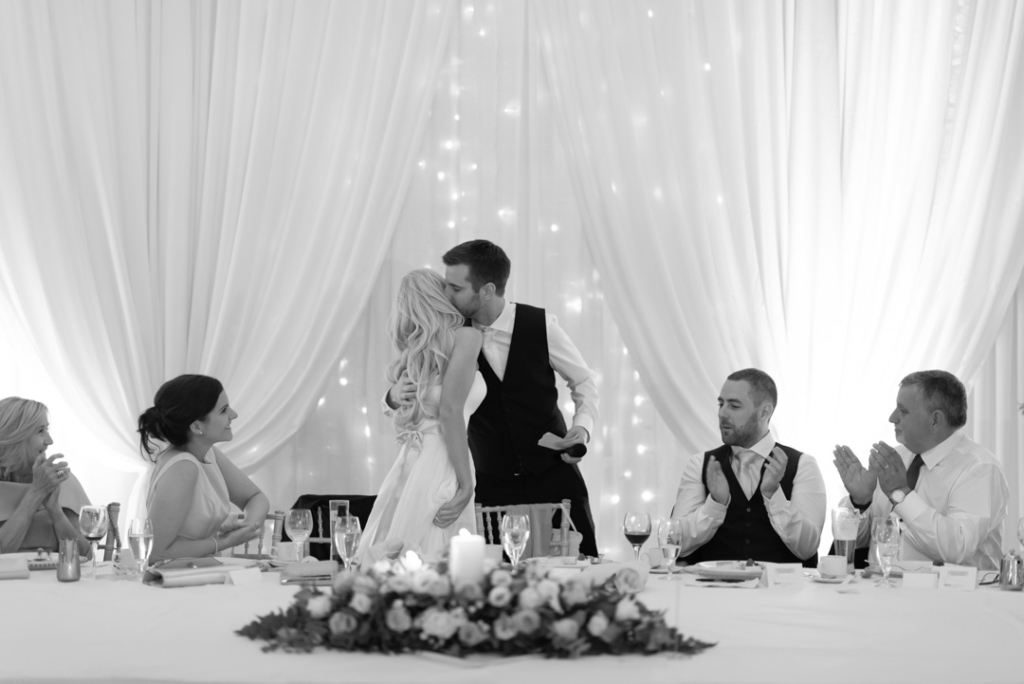 Where did you go on honeymoon?
We wanted to maximise the amount of time we spent with our families after the wedding. With this in mind, we took a short trip to Sorrento in Italy for five days and then went down to Galway for three days with both of our families. Sorrento was beautiful and getting to spend some quality time with our families after the madness of the wedding was great. We also plan on spending Christmas in Sydney this year which should keep the celebrations going.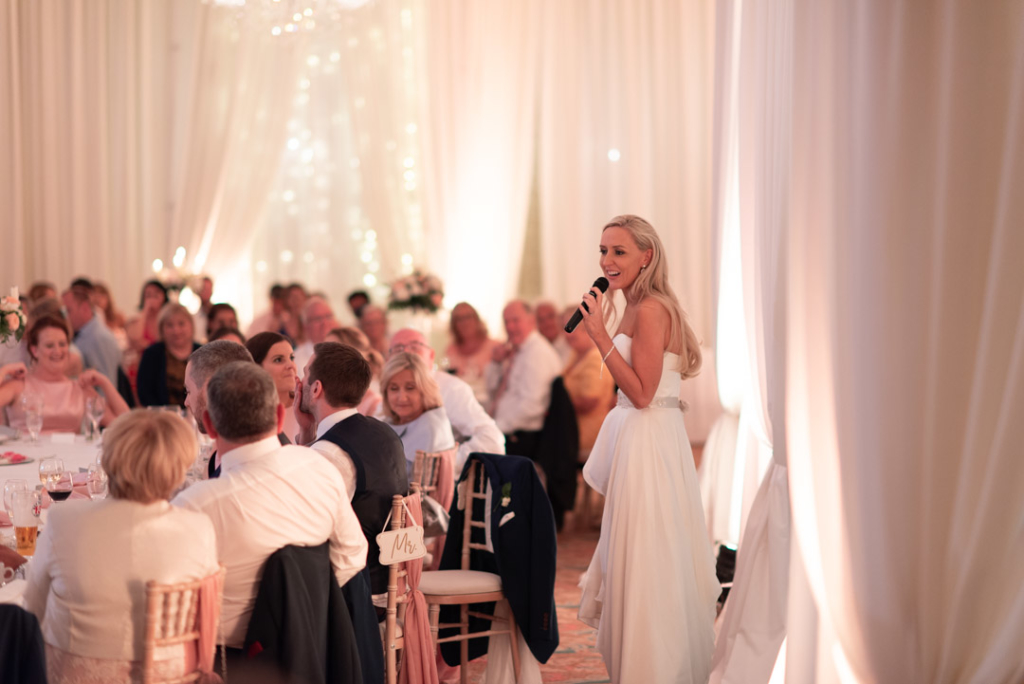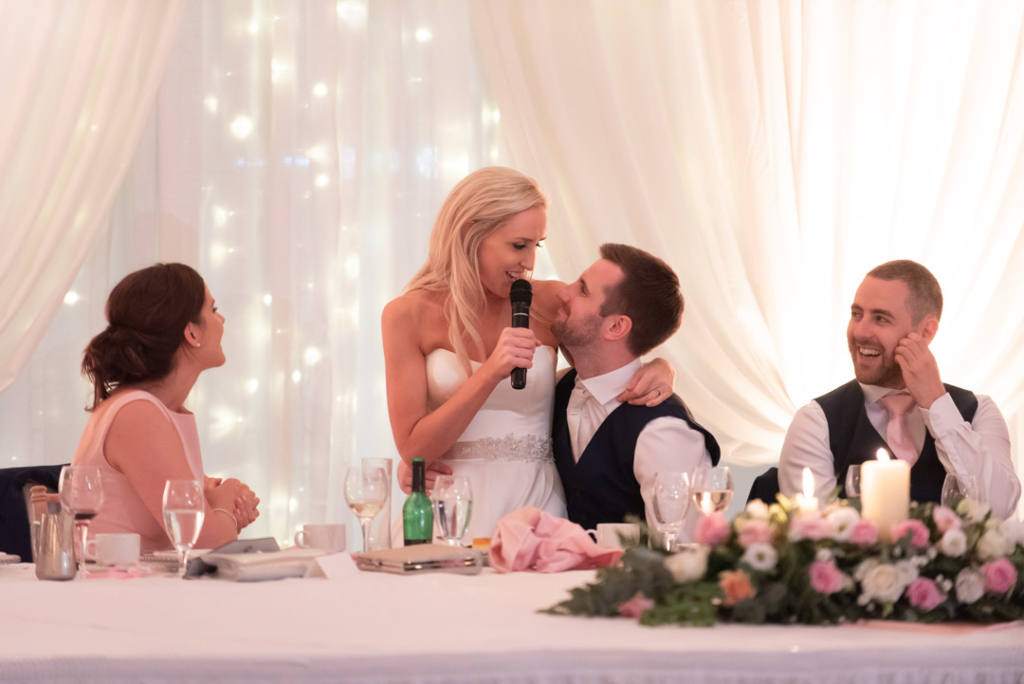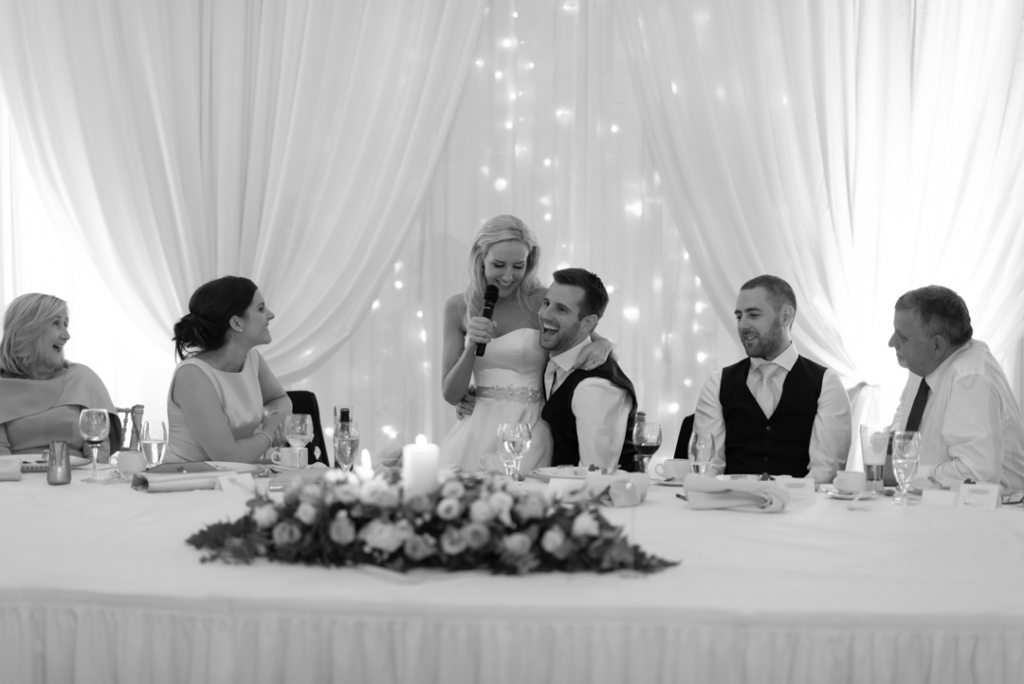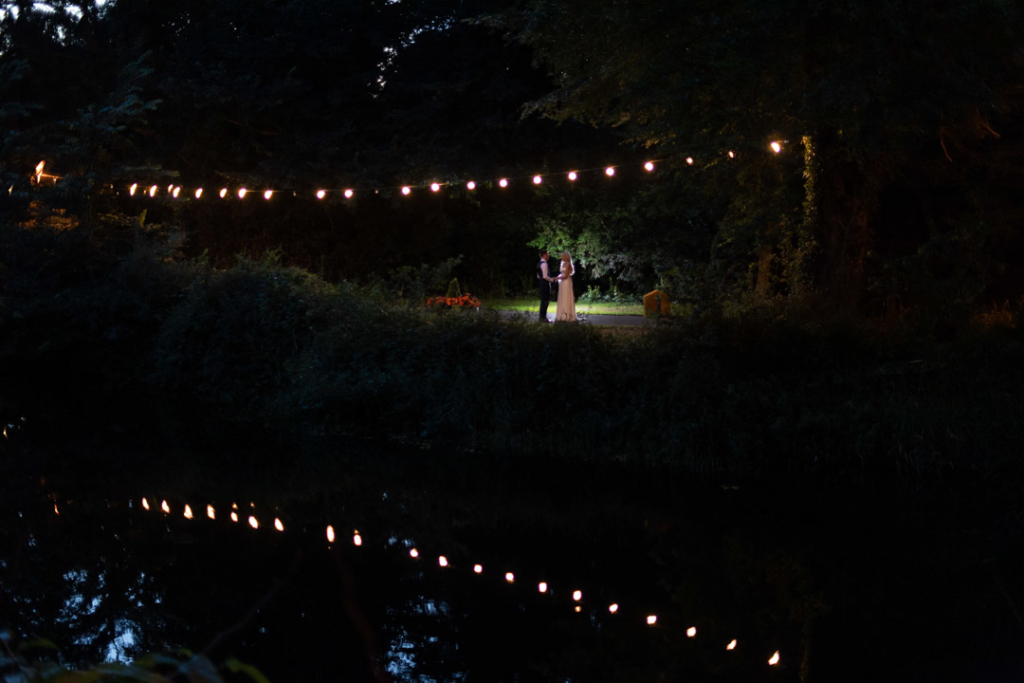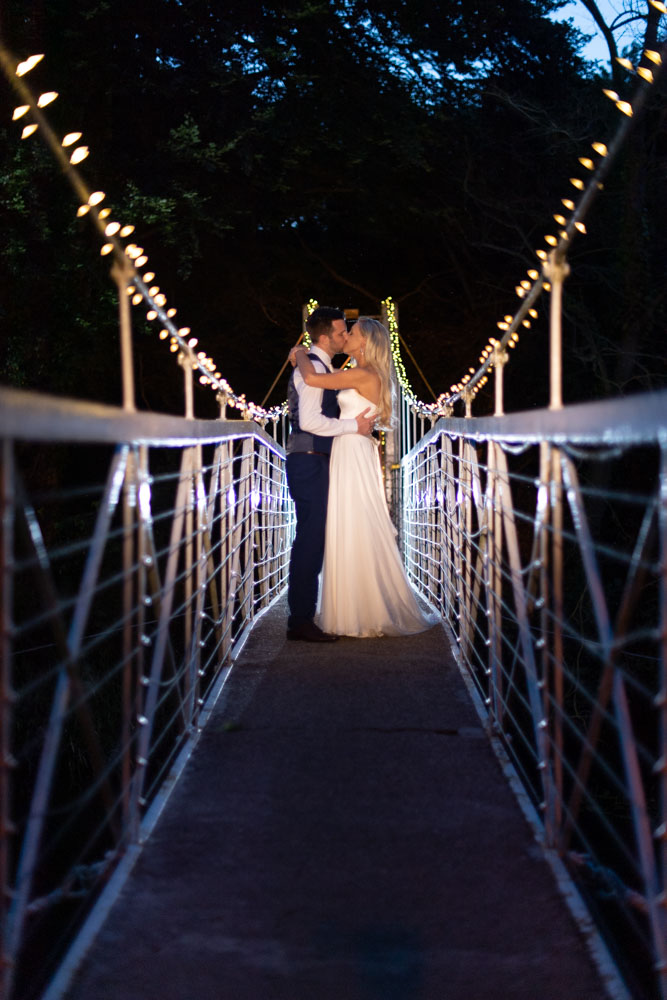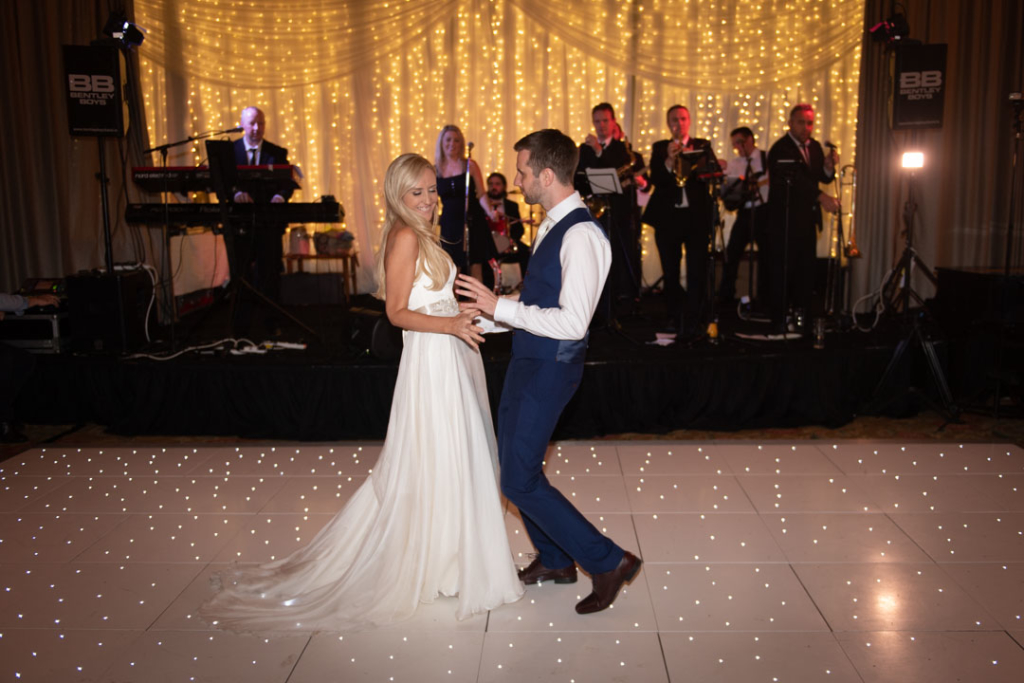 Any advice for other Brides?
Try not to leave too much until the last week because unexpected things will come up that you'll need to handle during that period and if you have everything else sorted you can then deal with the unexpected things that pop up. Other than that, just focus on enjoying the day because it goes very quickly.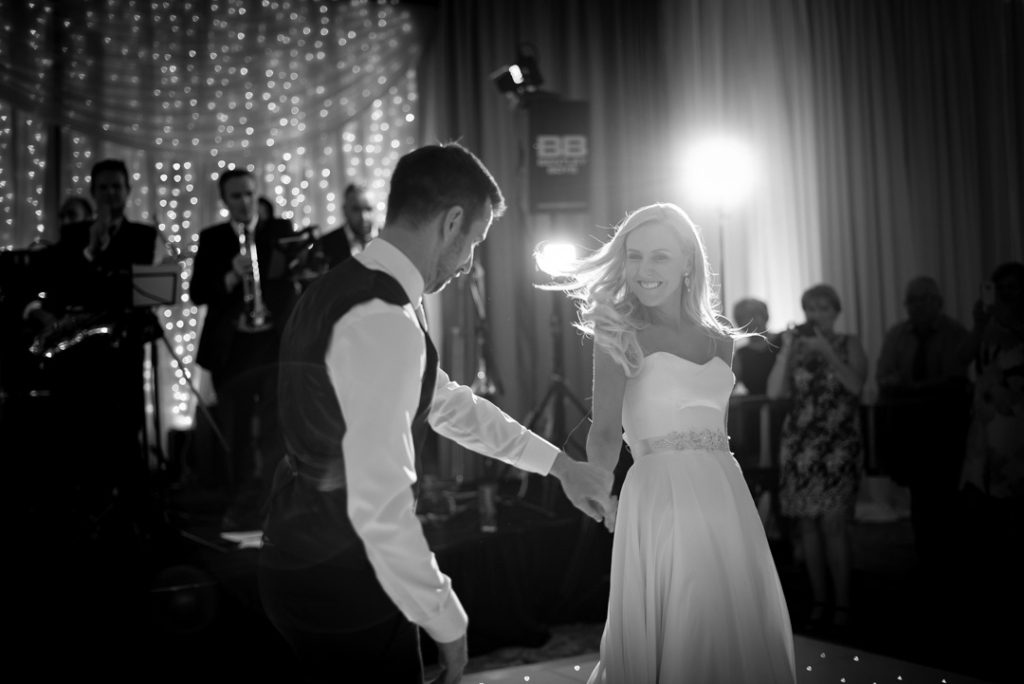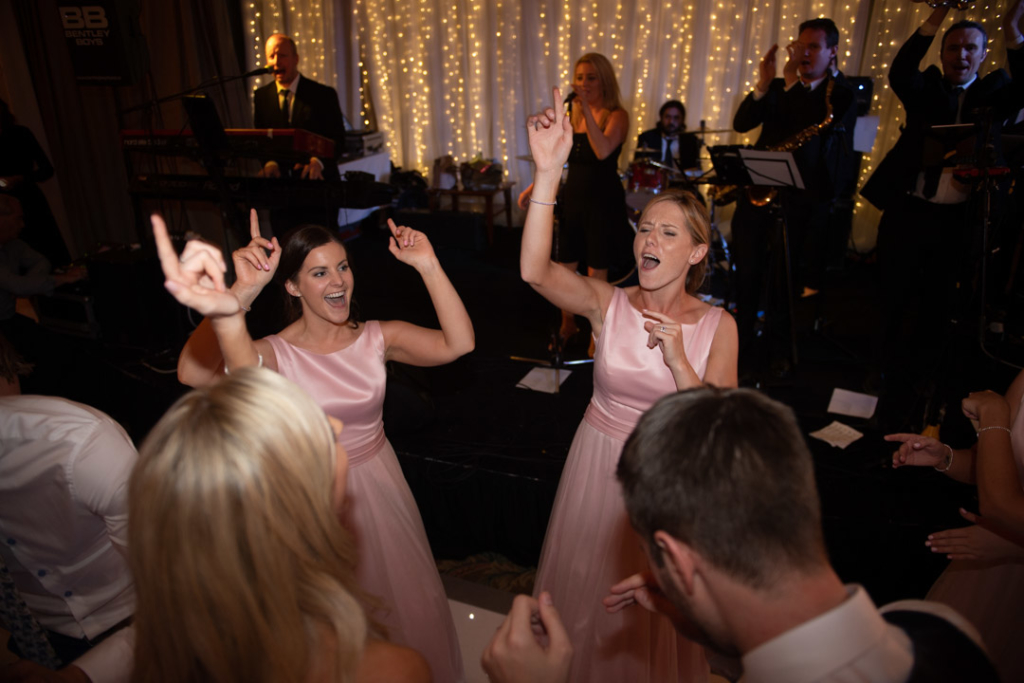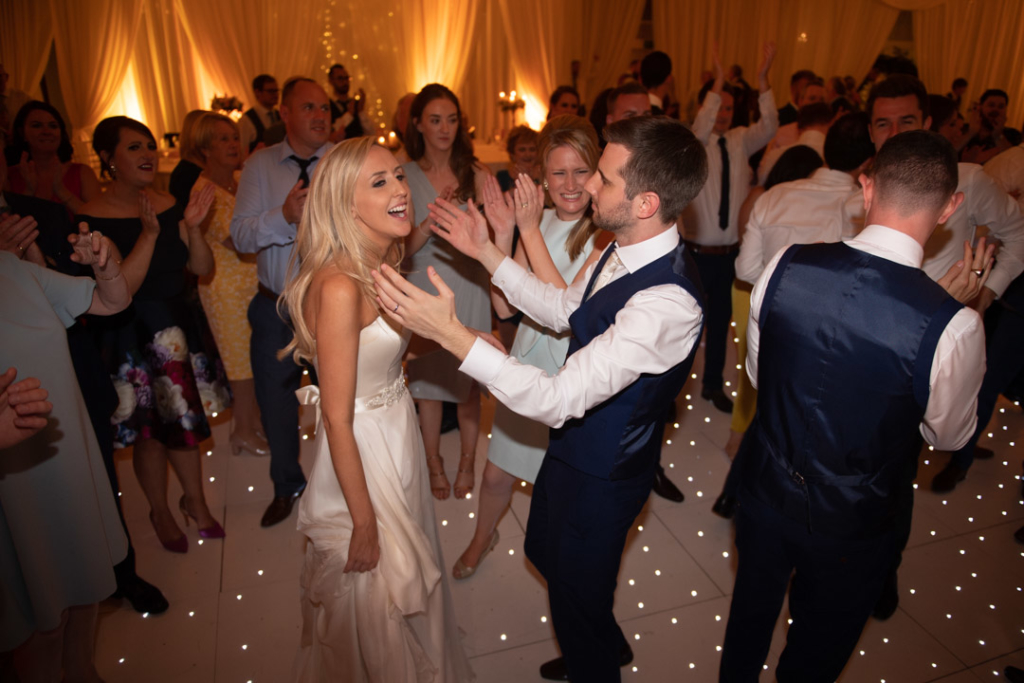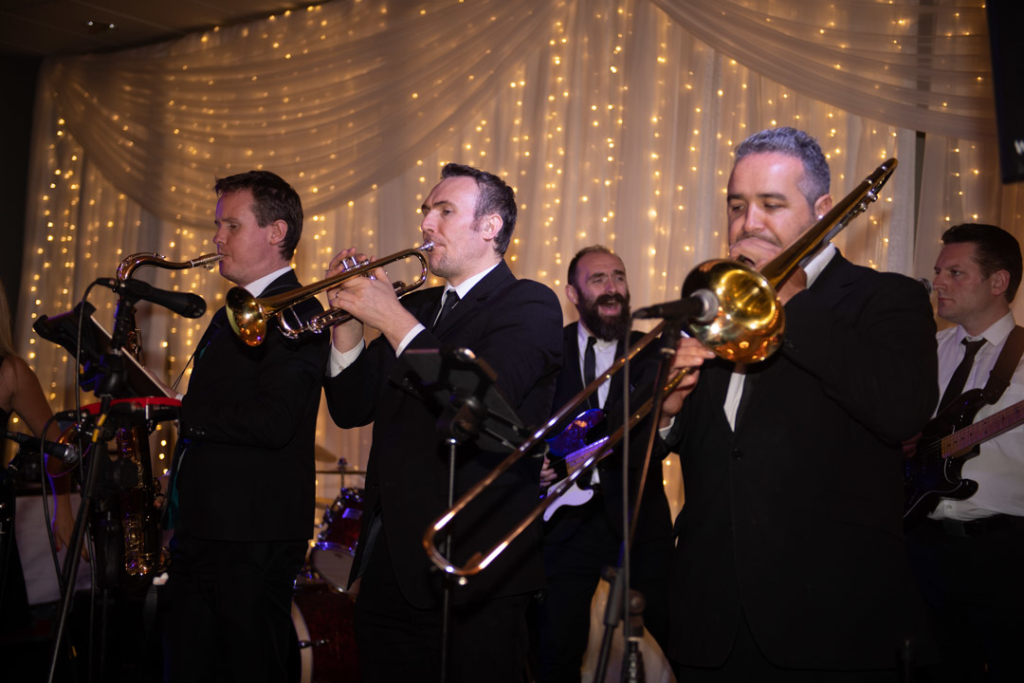 Thank you to Aiveen and Mark for choosing us to be their K Club wedding photographers.
Suppliers for this K Club Wedding: