Molly and Justin's Ballymagarvey Village wedding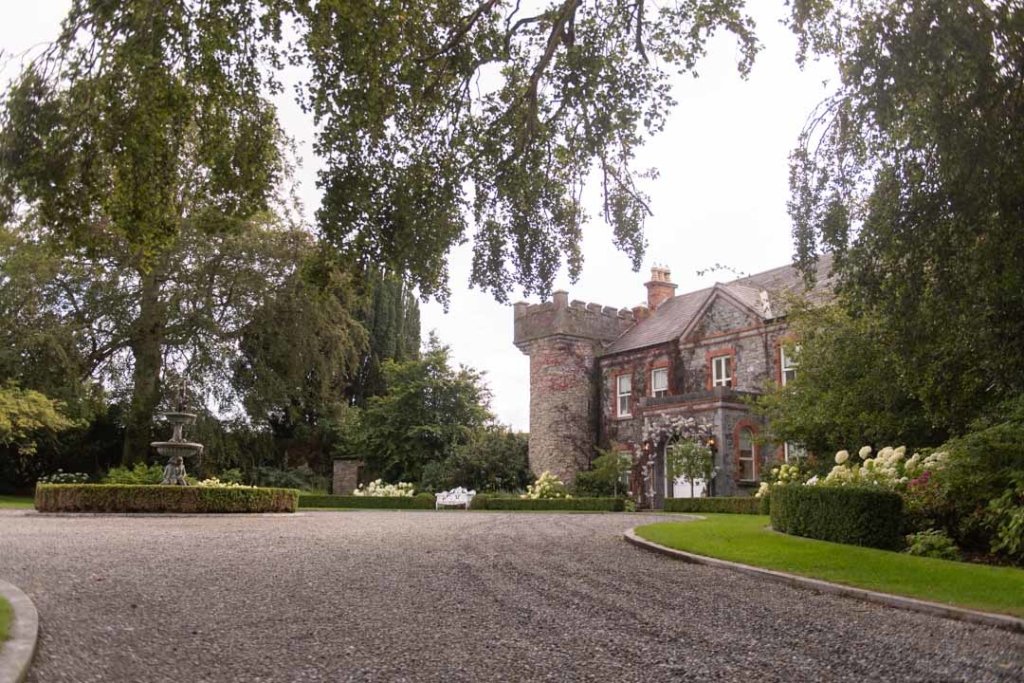 We absolutely loved this wedding of Molly and Justin at Ballymagarvey Village. They had such a unique style and a fantastic fun and laid back attitude. Molly and Justin travelled all the way from New York to get married in Ireland, so we had to ask them all about their wedding details and planning.
Also below are Molly & Justin's wedding film highlights.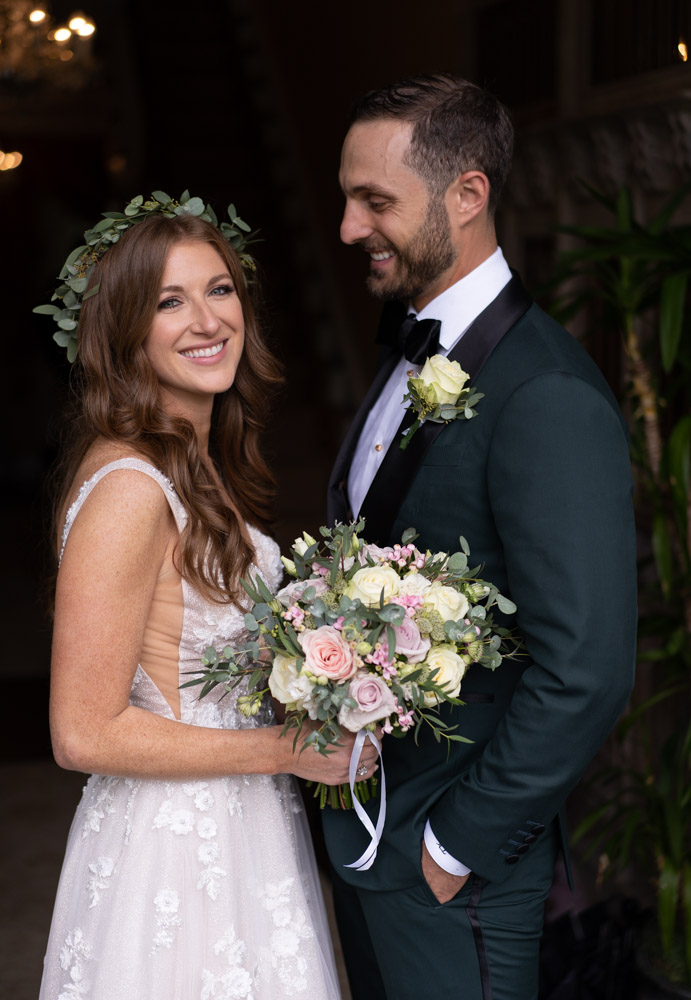 How did you meet?
Justin and I have known each other all our lives. We grew up in the same town and went to school together from elementary to high school. We became the best of friends when we were 15 and that friendship hasn't wavered since, 15 years later.
People always told us that we would end up together but both chalked it up to us being such close friends. Our resistance at first was us not wanting to jeopardise our friendship. As it turns out, Justin had other plans. Once we graduated college, Justin decided to admit that he did have feelings for me all along.
Considering how close we had always been, this idea took some warming up to. The fear of losing that friendship seemed devastating. But as the months passed, our connection and chemistry could not be ignored.
We took the plunge and have not looked back since.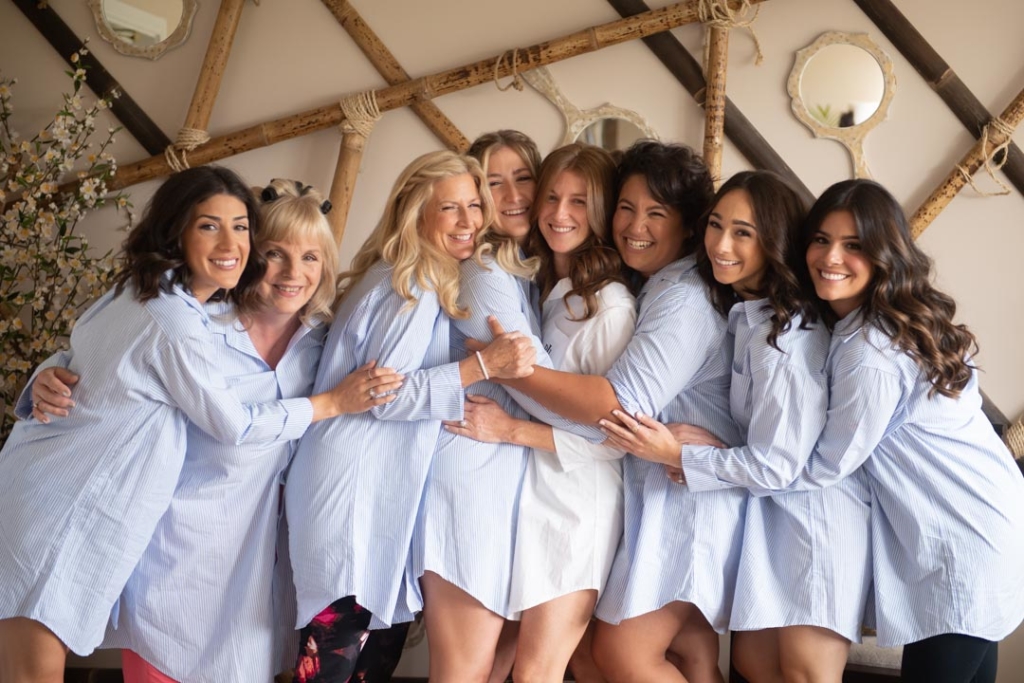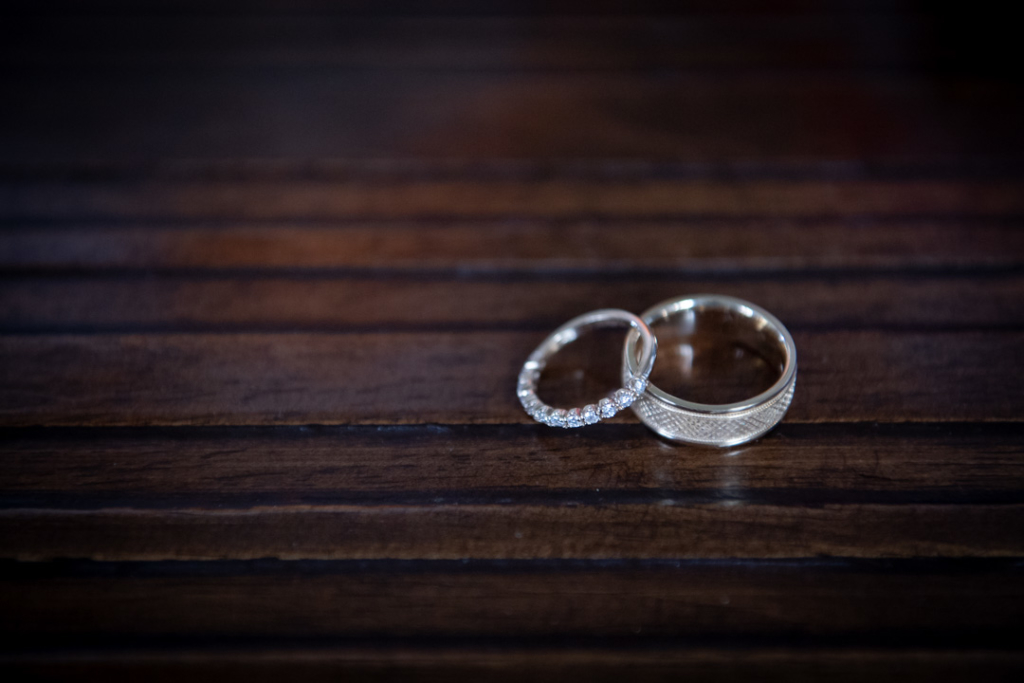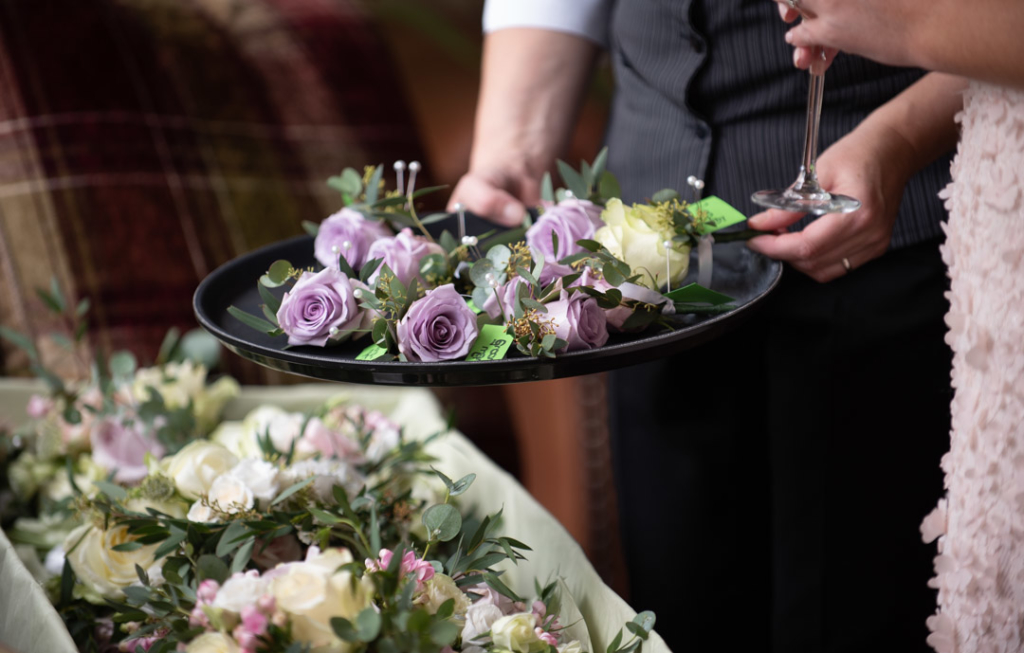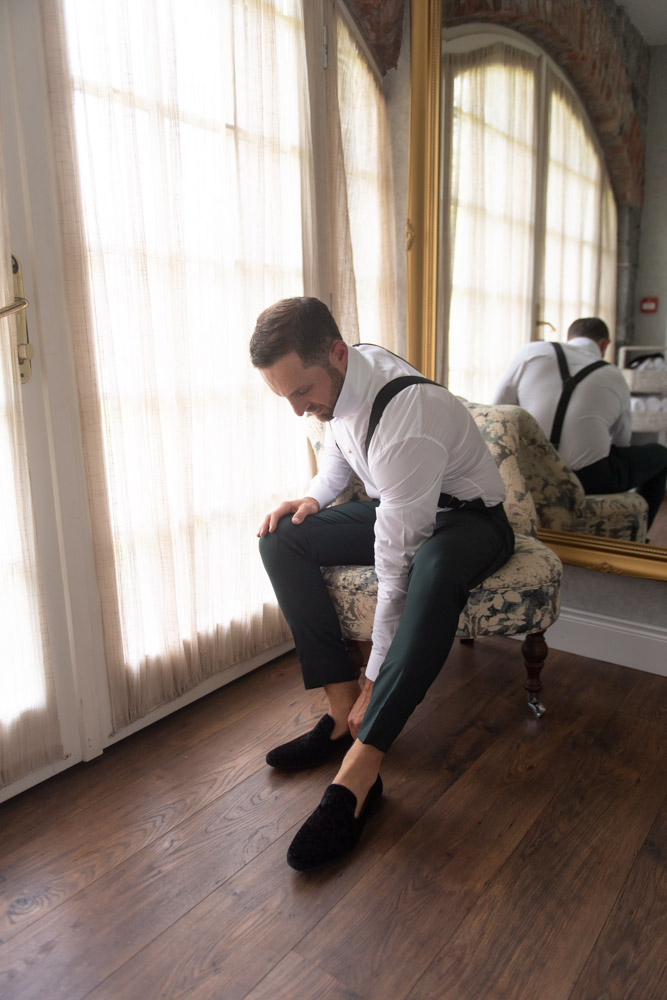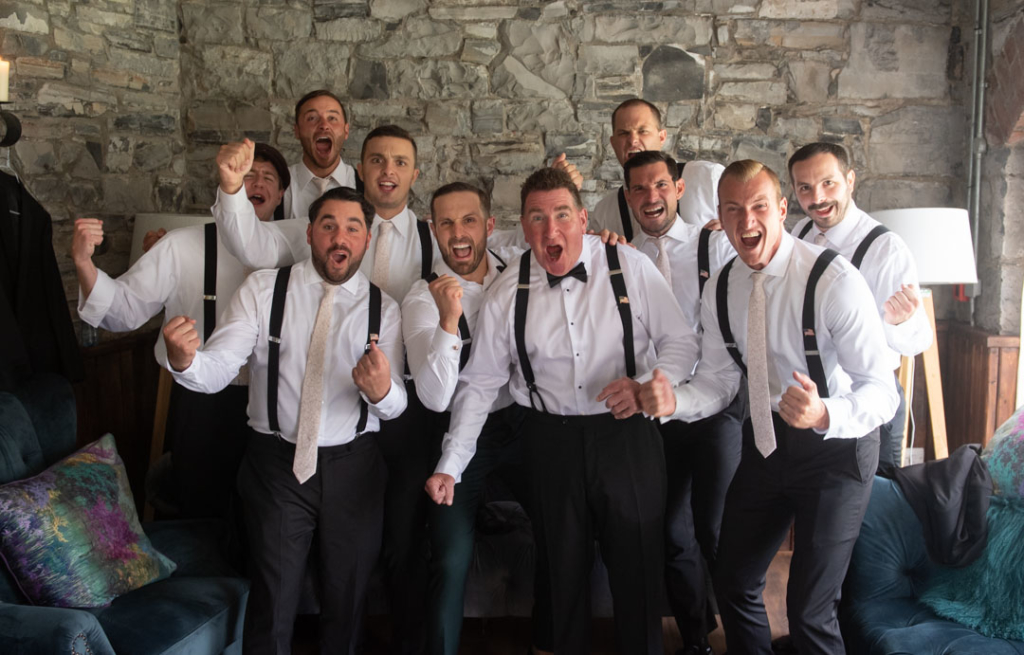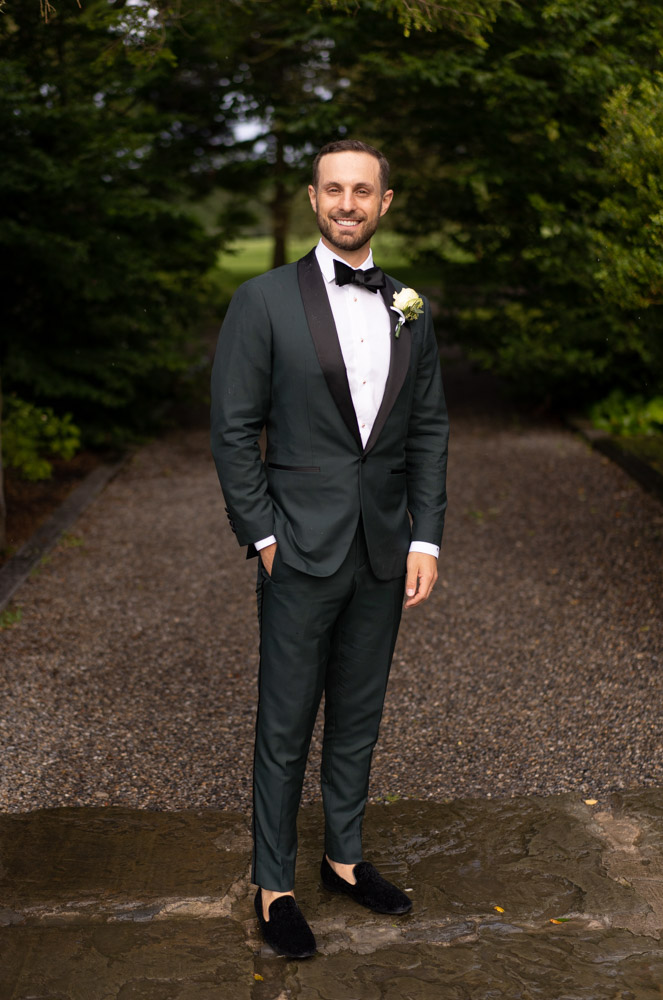 Justin's silk emerald tuxedo suit was custom made by Enzo's Custom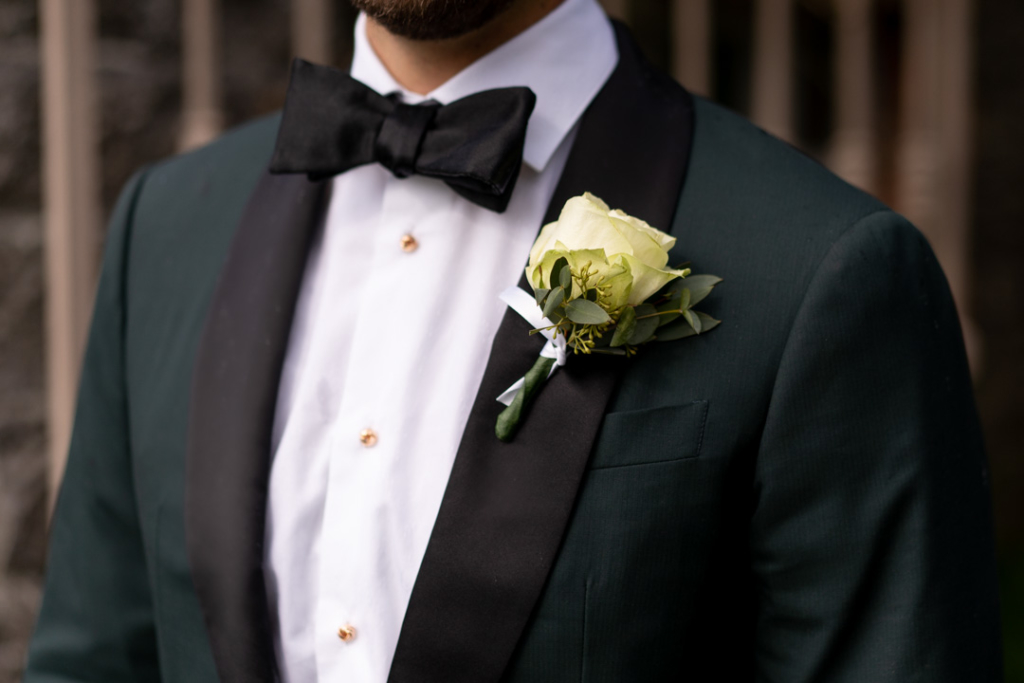 How did he propose?
Justin and I love to travel and spent most of early twenties touring Europe whenever we could. Ireland is my favourite place in all of Europe to visit. It is wonderful and magical!Justin and I had not traveled together to Ireland.
On Christmas Day in 2018 we boarded a plane for Ireland and spent the week traveling between Dublin and Galway. Justin had plans of proposing towards the end of the trip when we were staying at Ballynahinch Castle in Connemara but to his surprise he could not wait until then.
The first day we landed we popped in and out pubs enjoying every sip of Guinness. It was in between spots that he bent down on one knee, on Wicklow Street, and popped the question. The street roared and cheered and left us skipping the rest of the trip.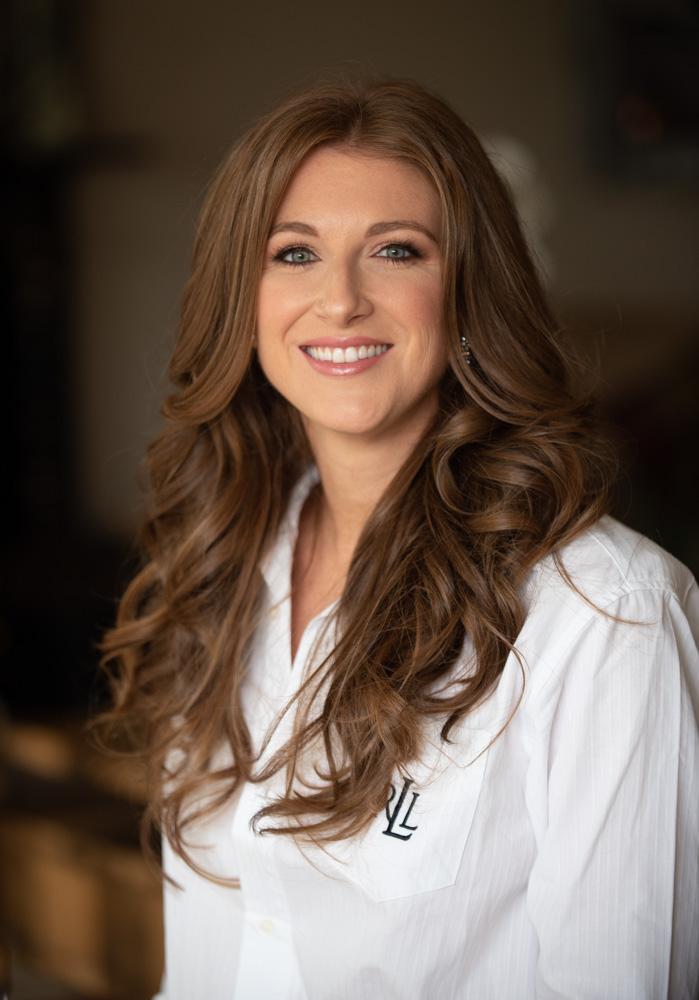 Molly's hair was done by Katie Keany from The Space. Her make up was done by Yvonne Sheridan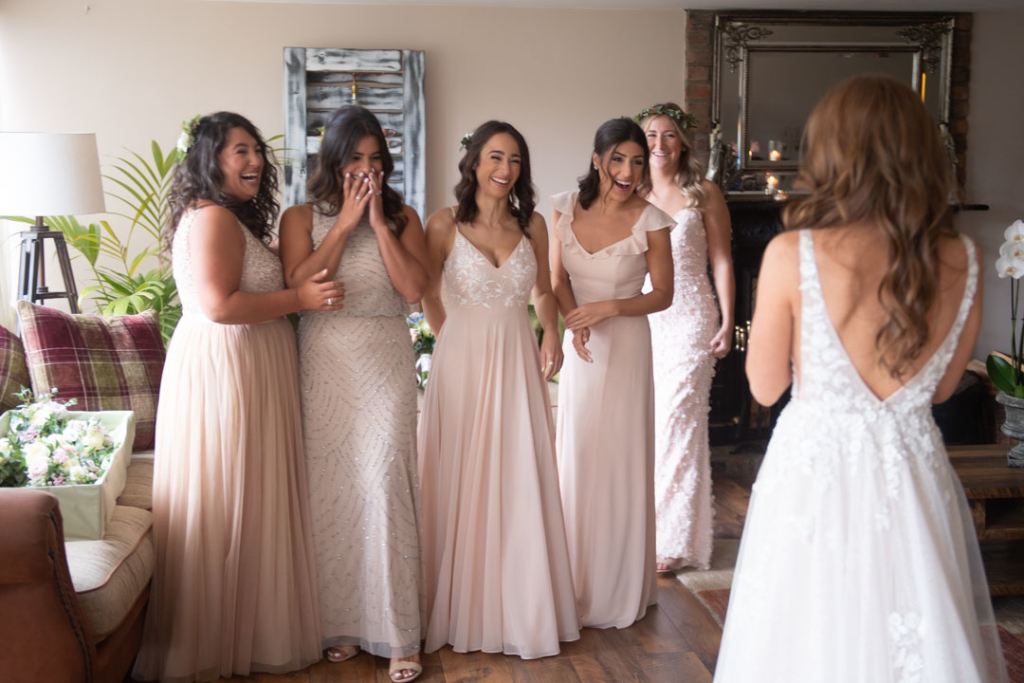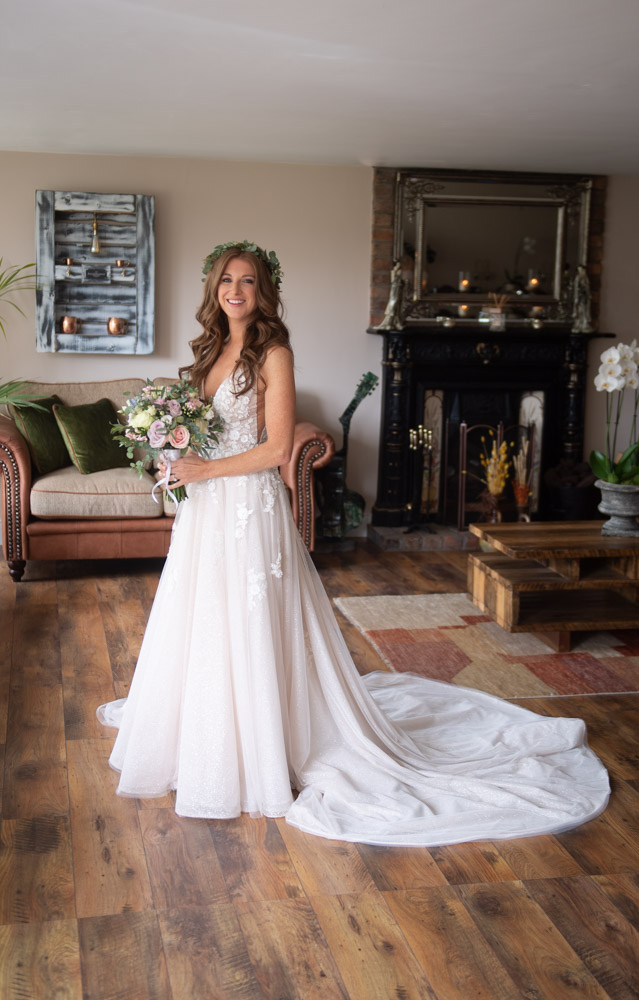 Mollys stunning wedding dress was Pandora by Maison Signore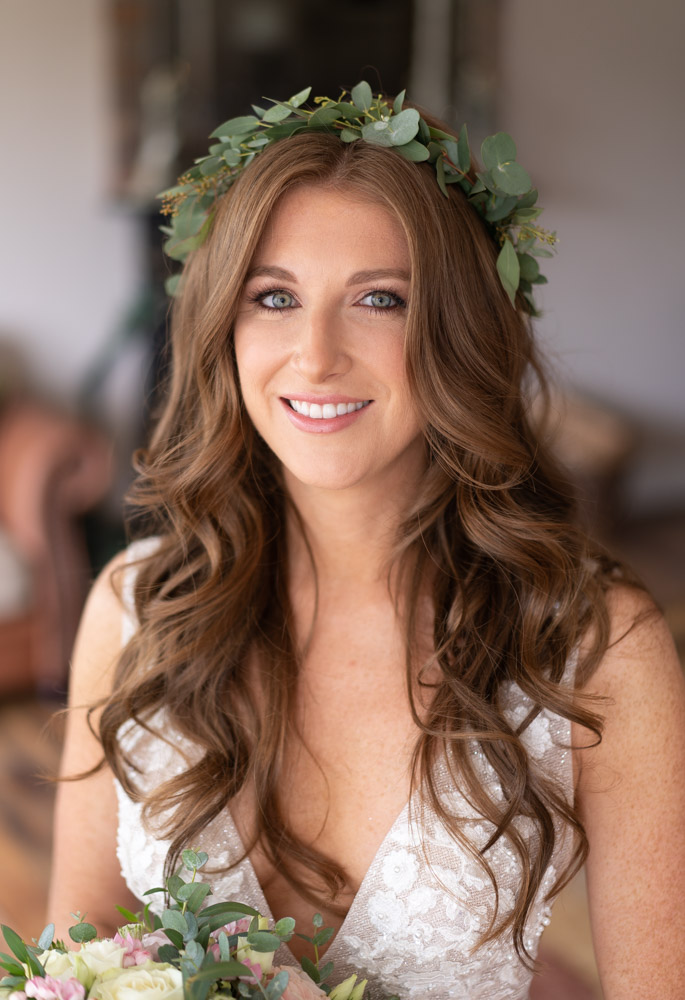 Tell us about planning your Ballymagarvey wedding…
We both grew up on Long Island, New York where people spend their life savings planning an extravagant 5-hour wedding. Although they are gorgeous and lavish, Justin and I wanted to have an experience that was more personal and intimate. We always felt so lucky we were able to travel to many different places and thought, "what if we could get others to experience that with us?" So we decided to bring over our closest friends and family to beautiful Ireland for the trip of a lifetime.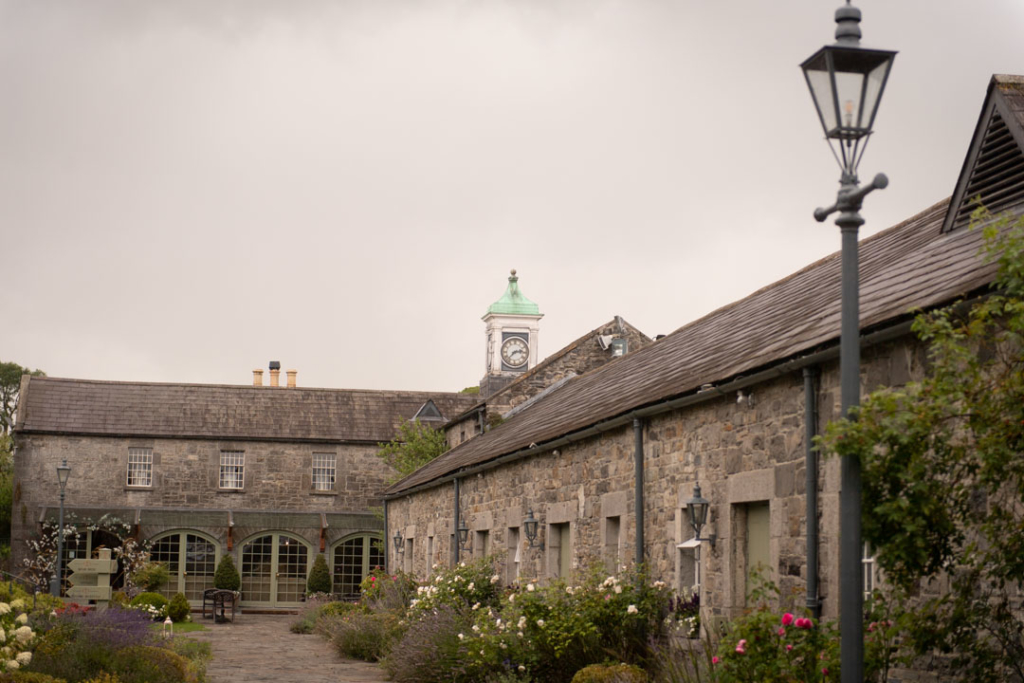 The Venue and how was it decorated… Justin actually found Ballymagarvey on Pinterest. We visited Ballymagarvey during a visit to Ireland. Its beauty and charm just blew us away. To us, the place didn't need a thing! It was not like any other venue we had ever seen. We knew our guests would feel the same way. We wanted to keep our decorations simple and personal so people could really take in the true charm of Ballymagarvey. One of our guests told us after the wedding, "Being there was like stepping into someone's dream".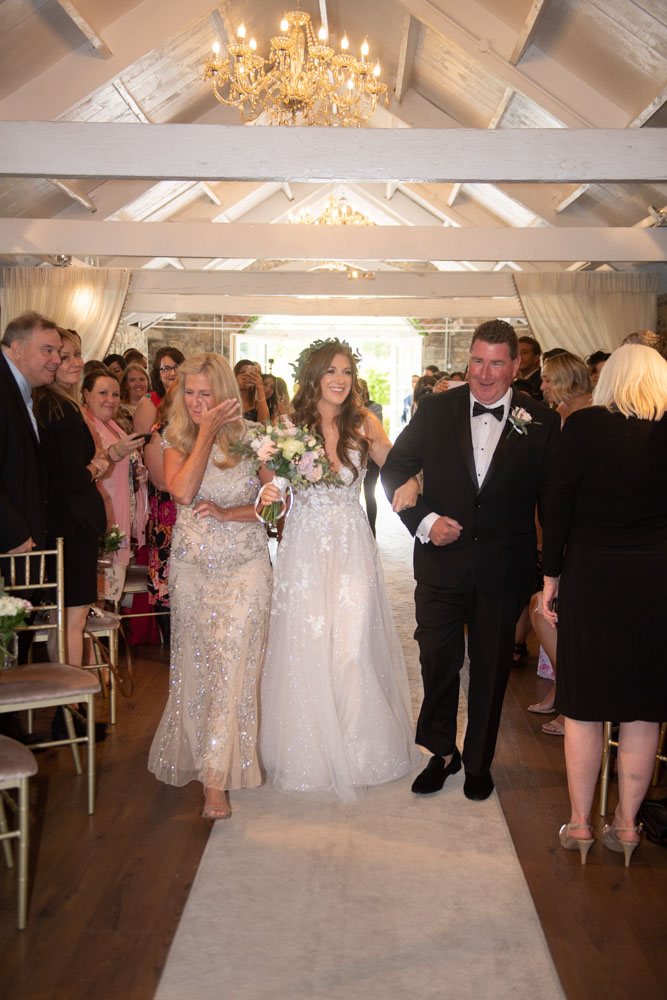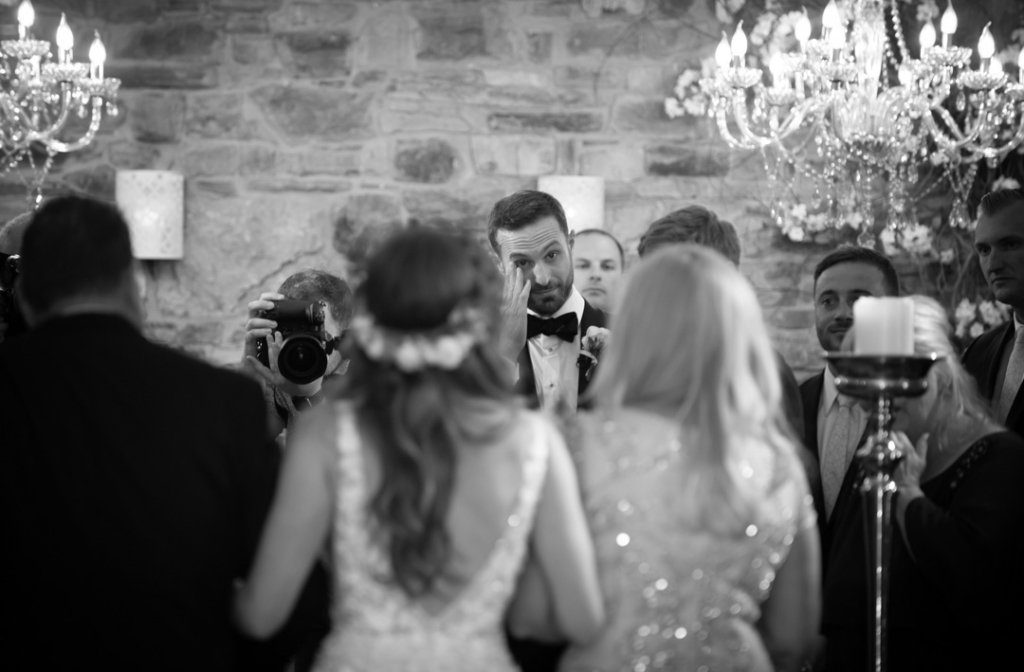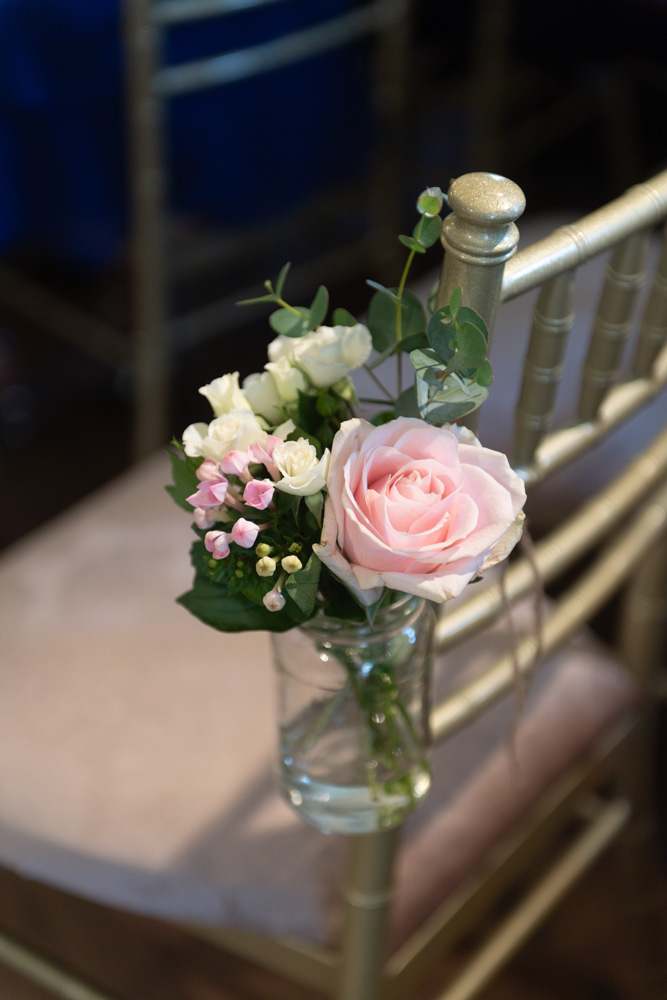 Our wedding theme and colours were shades of off-white, blush and everything in between and our theme was "Molly & Justin". Throughout the day we incorporated things we loved. We had our parents and grandparents wedding photos with us during the drinks reception so they too could enjoy the company we were surrounded by. We also had a polaroid photo book for guests to document their day and leave us with some candid surprises. Justin and I collected coasters from all the places we traveled so we created personalised ones that lined the bar for our guests to use and enjoy.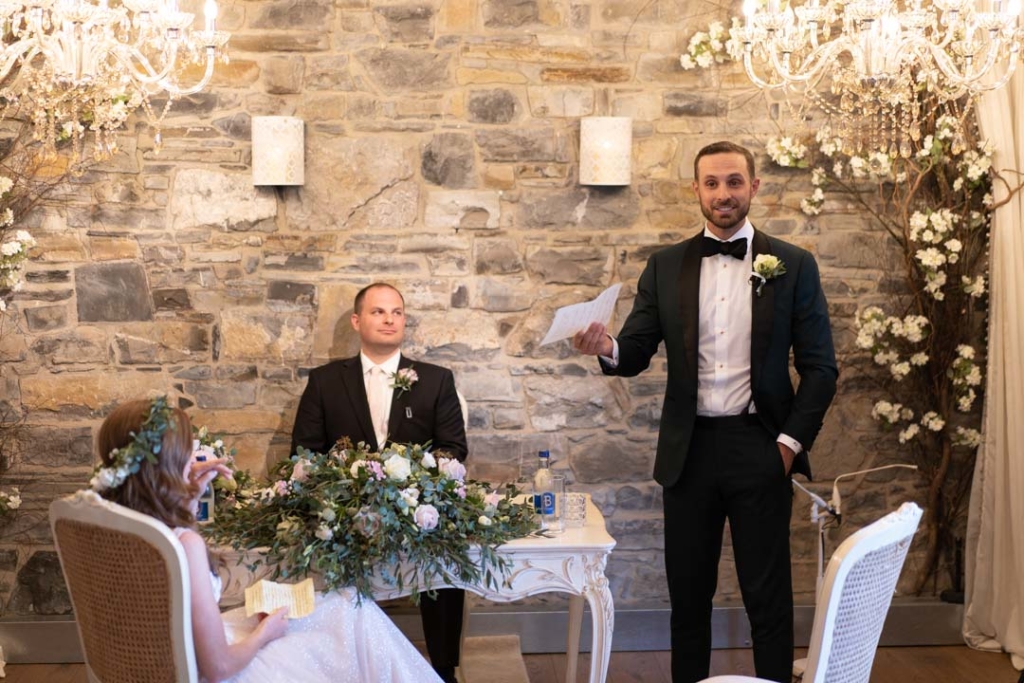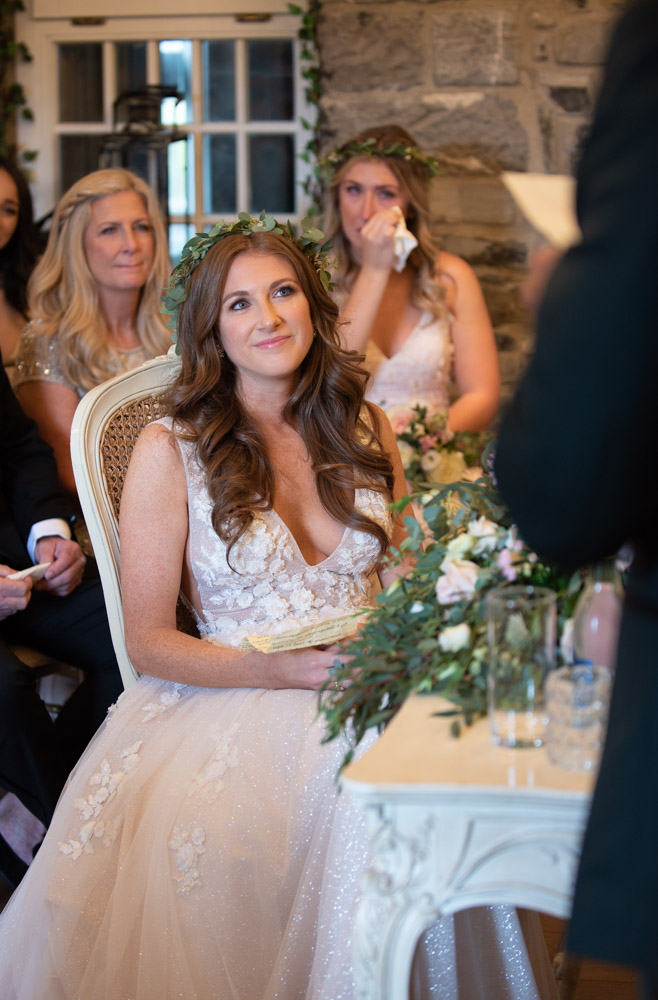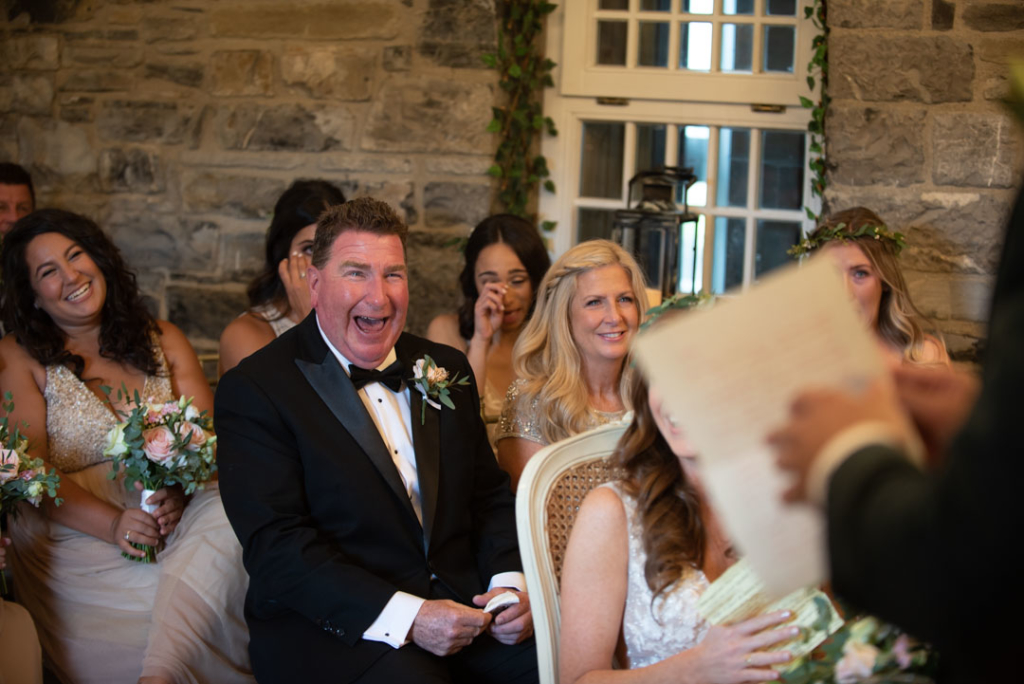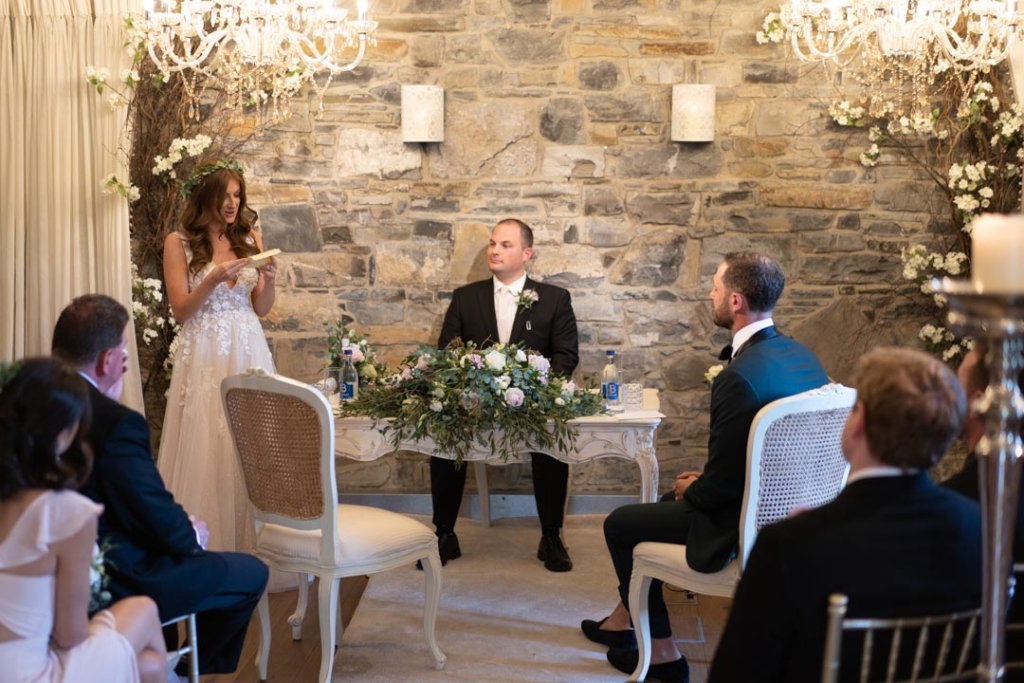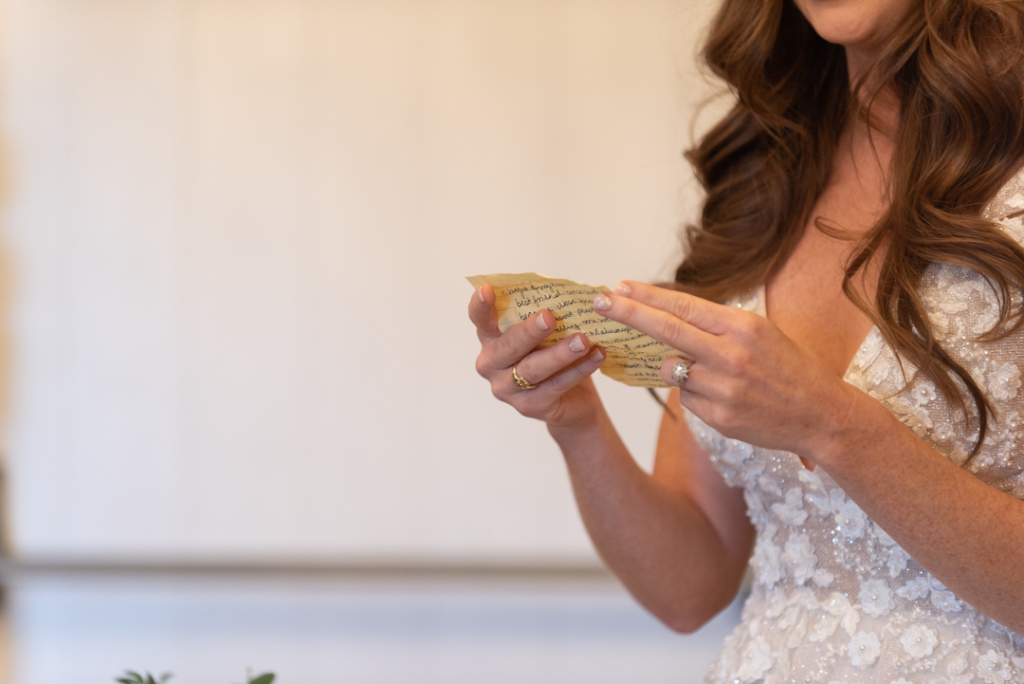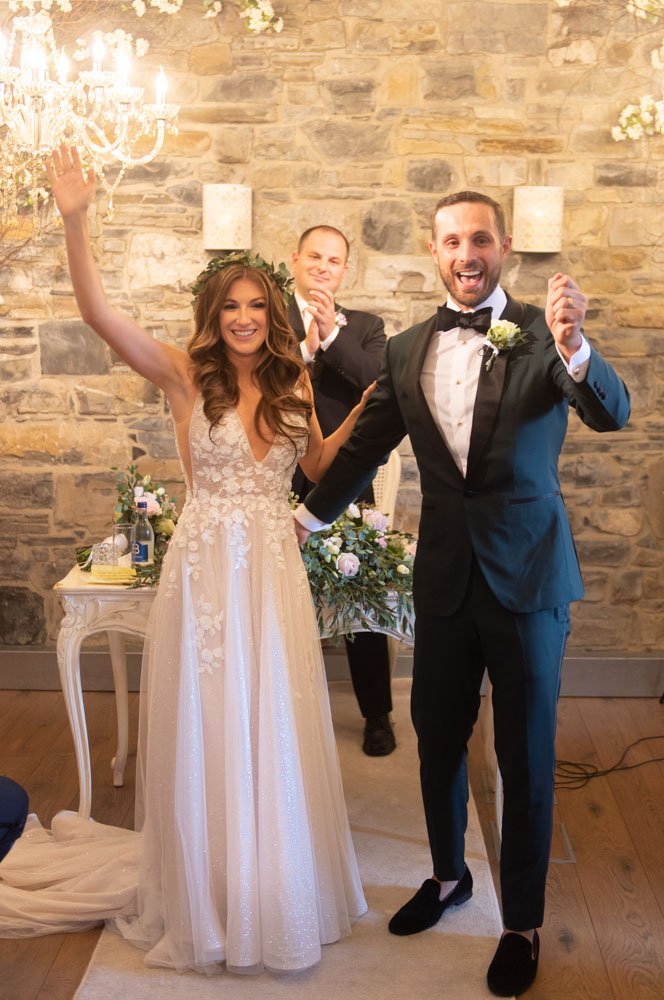 Tell us about your wedding ceremony…
Justins older brother did our ceremony at Ballymagarvey. It poured all morning the day of the wedding and just as the instrumental for "Here comes the sun" started for the bride and her parents to walk down the aisle, the clouds opened up and the sun came shining through.
Brian had us in tears, tears of happiness and gratitude from start to end. Brian surprised us with the ceremony – our only request was for it not be too religious. He started off acknowledging our parents and then brought up one of the groomsmen for a reading, the "Book of John", and my first thought was "oh no!" we realised it was lyrics from one of our favourite Elton John songs. It was the "Book of (Elton) John." Followed by the Book of (Jerry) Garcia and last but not least, the Book of Frank (Sinatra). Our ceremony become our love expressed in lyrics, our favourite love songs.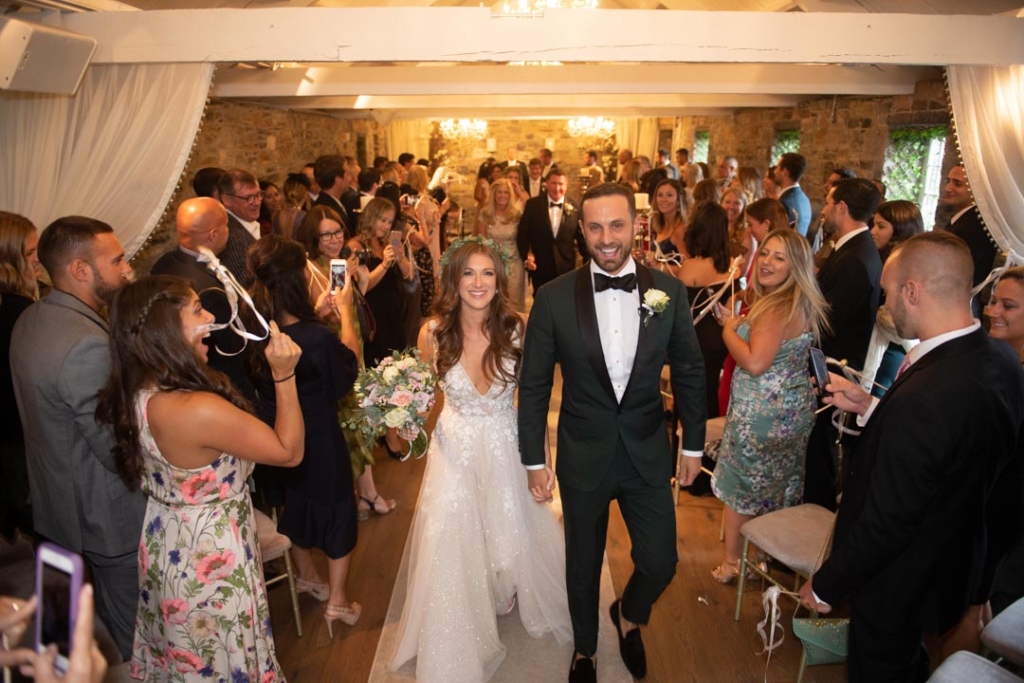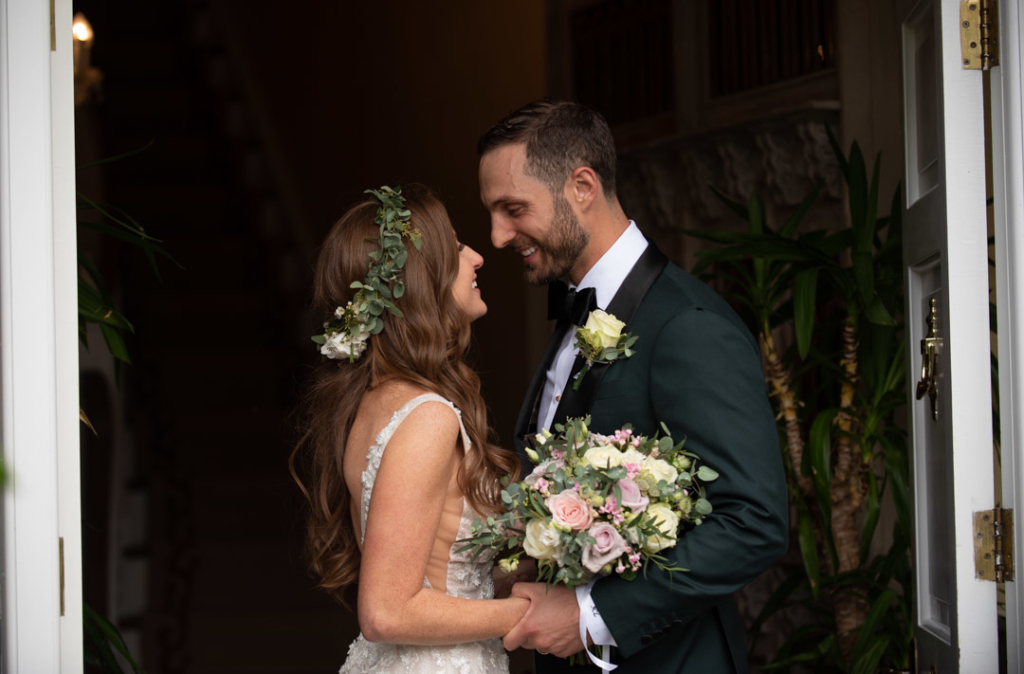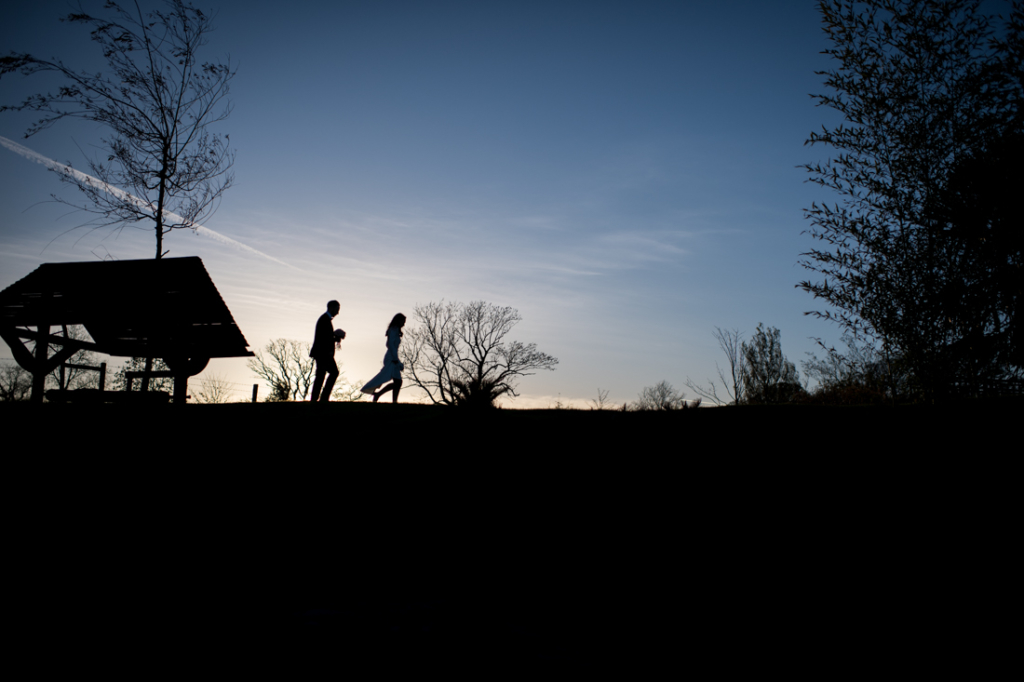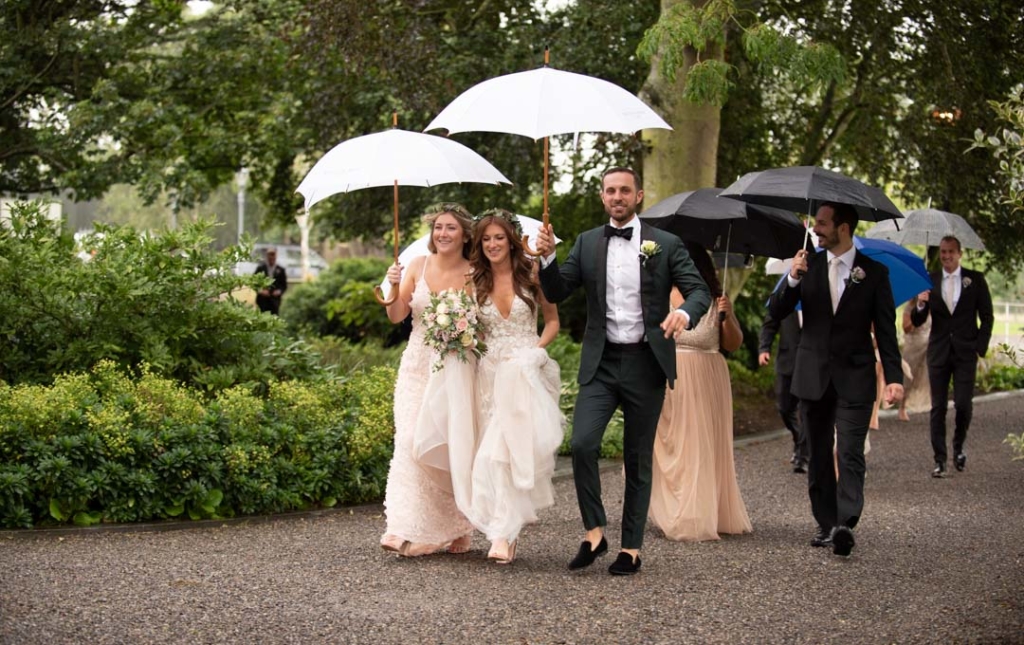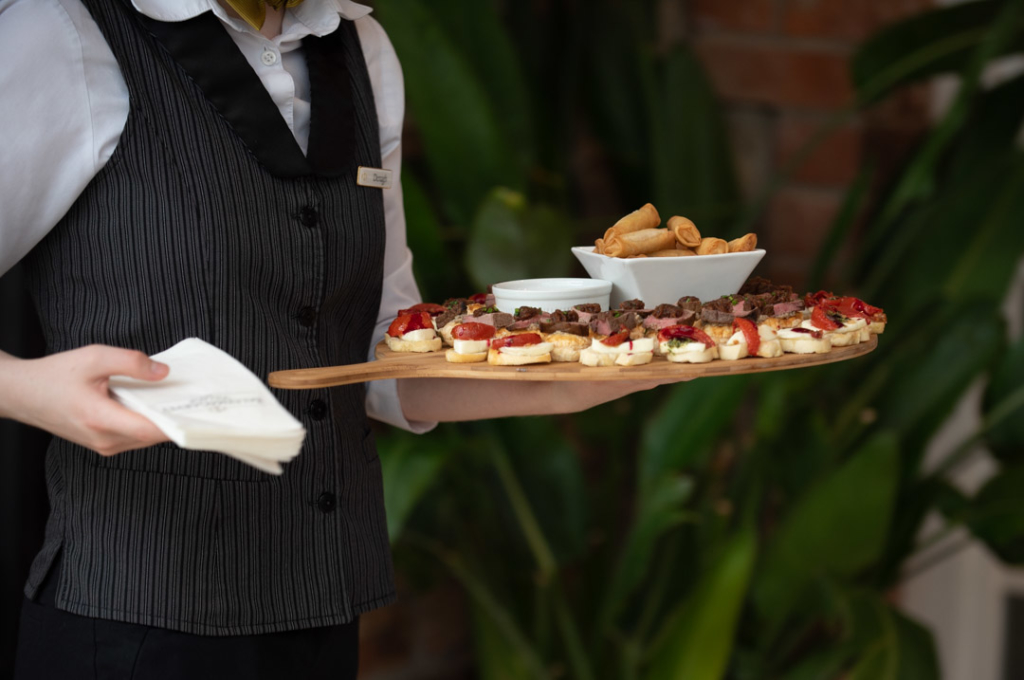 Tell us about your Bridesmaids dresses?
Our Bridesmaids wore different shades of champagne and blush. We allowed each bridesmaid to choose what dress they wore believing they would feel the most beautiful, comfortable and happy in a dress they loved and felt complemented them.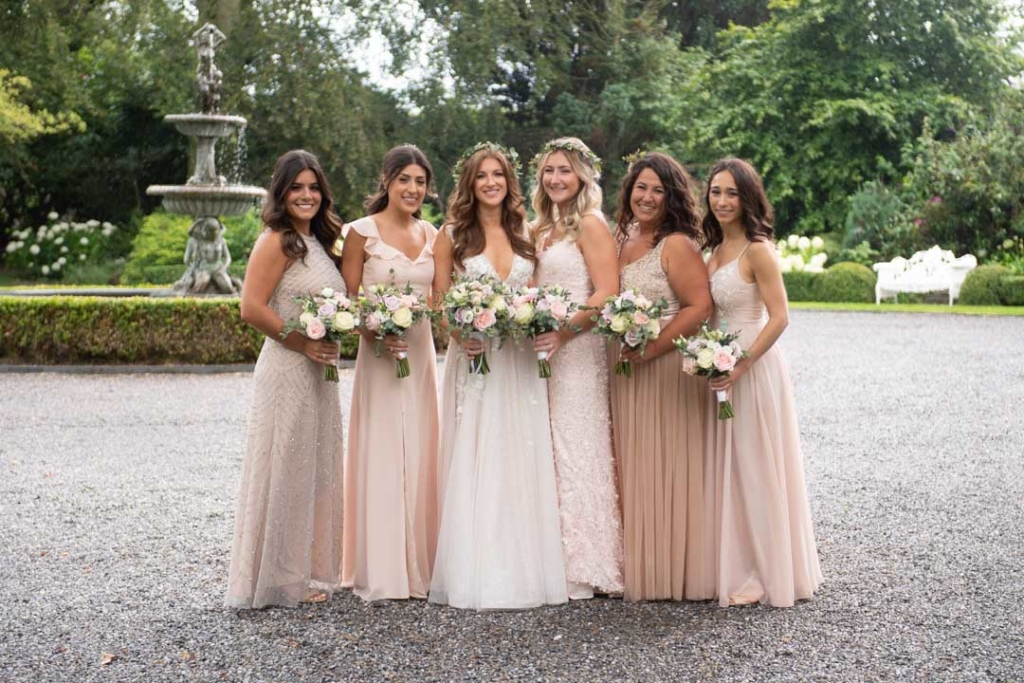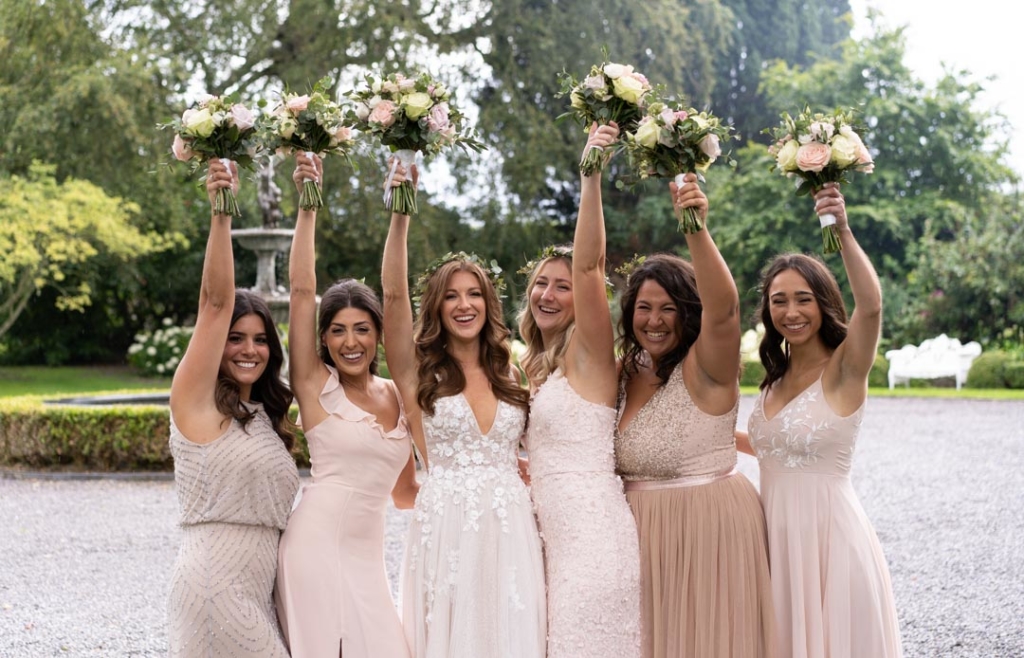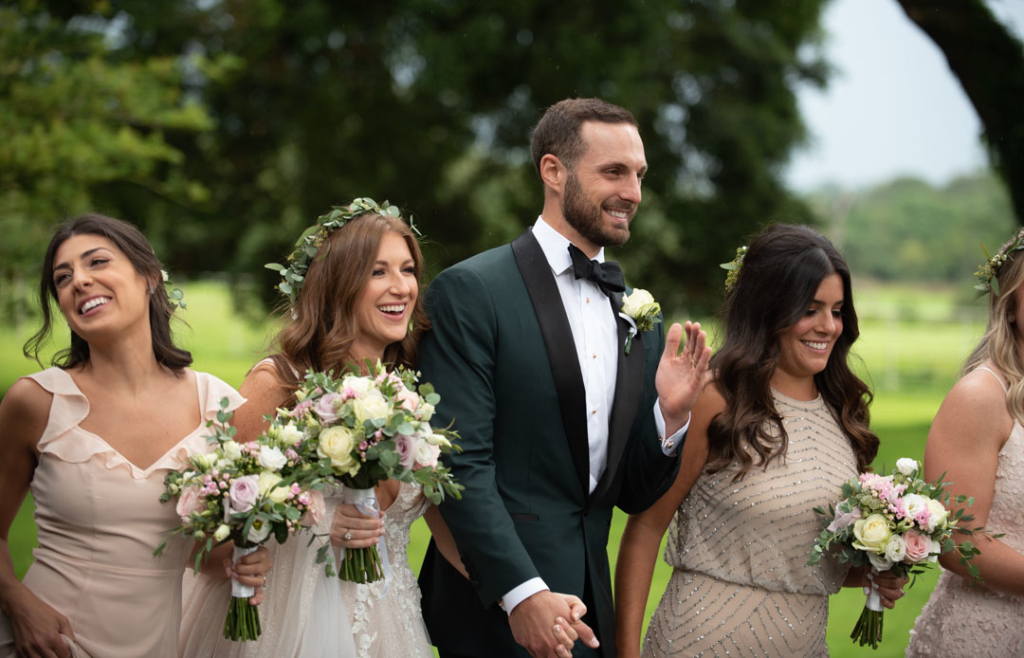 What did your groomsmen wear?
Our Groomsmen wore Black Suits with blush ties and suspenders.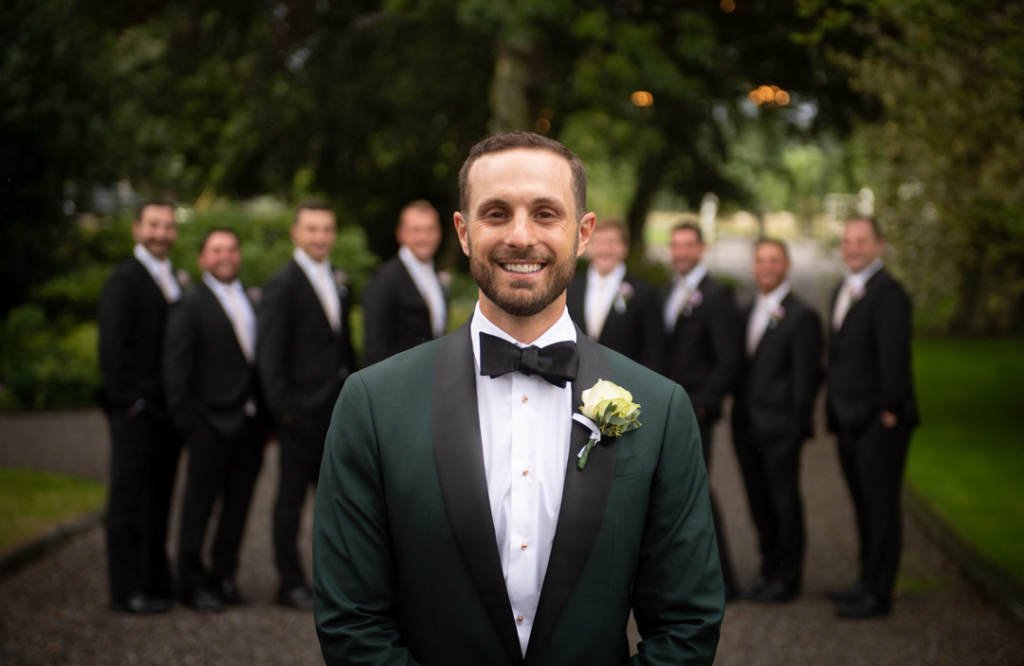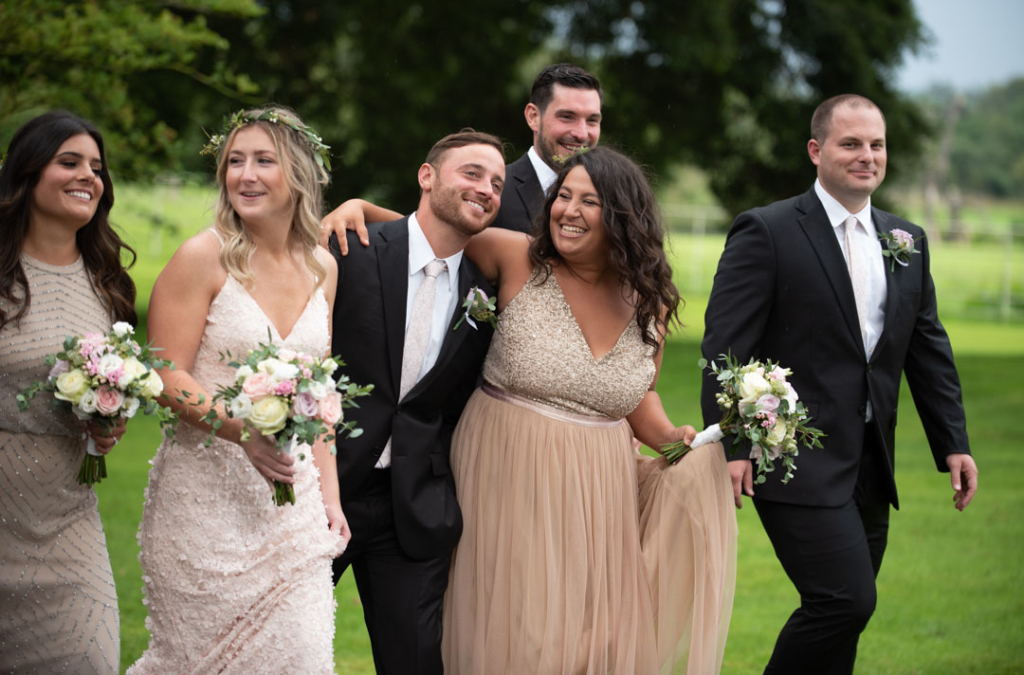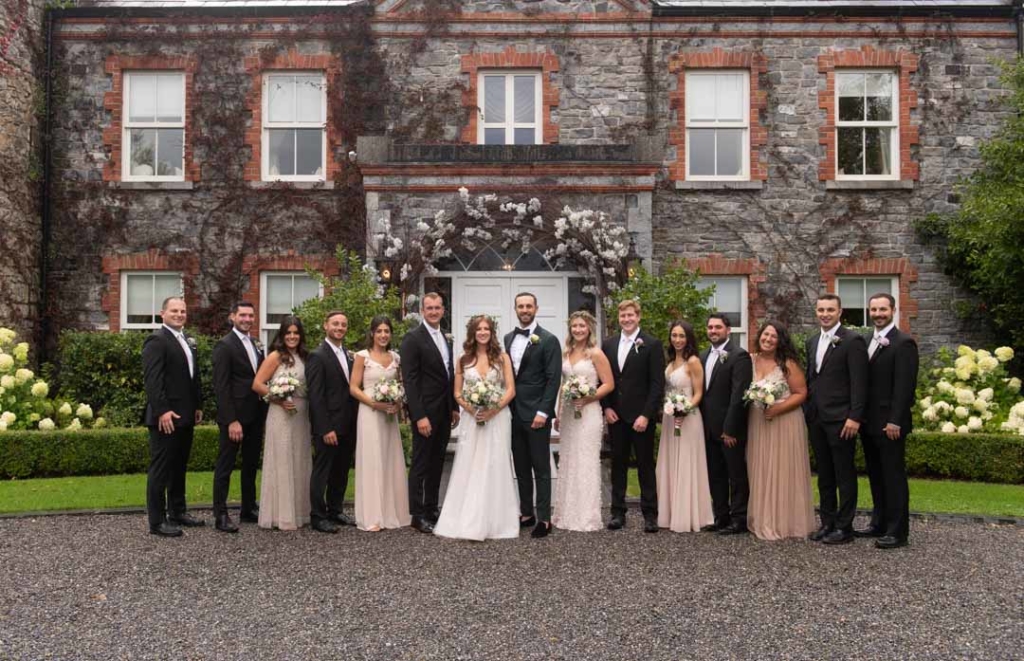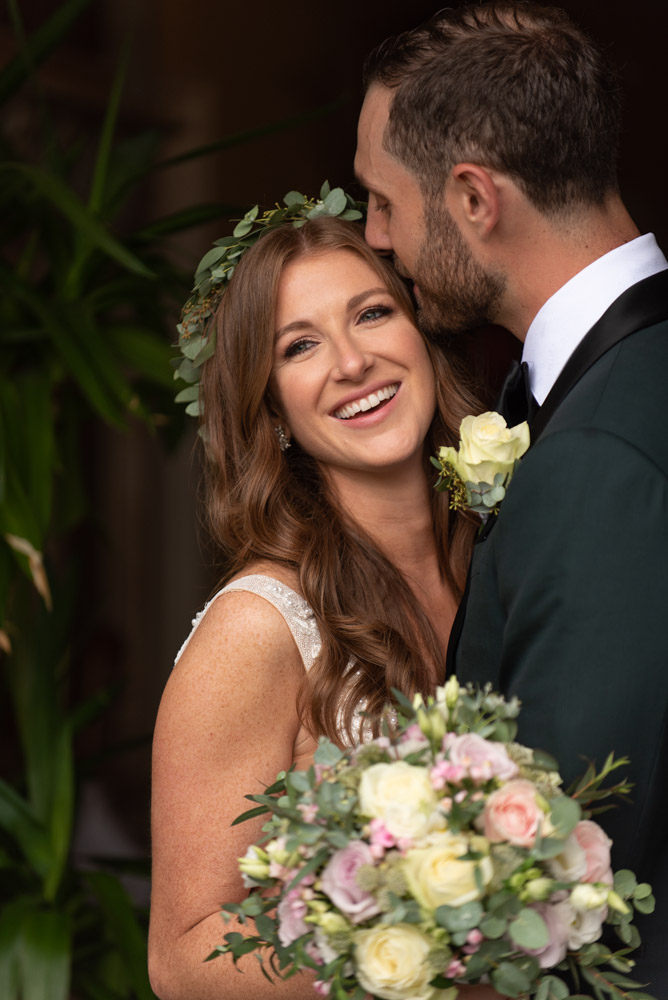 How did you choose The Fennells as your photographers?
We chose The Fennells as our photographers because choosing vendors from another country is no easy task but we have to say, choosing our photographers was the easiest choice.
We came across one raving review after another about the epic photography duo, Mark & Fiona.
What really sold us was all the commentary about how lovely they were and how fun they made the day. Their work had already spoken for itself.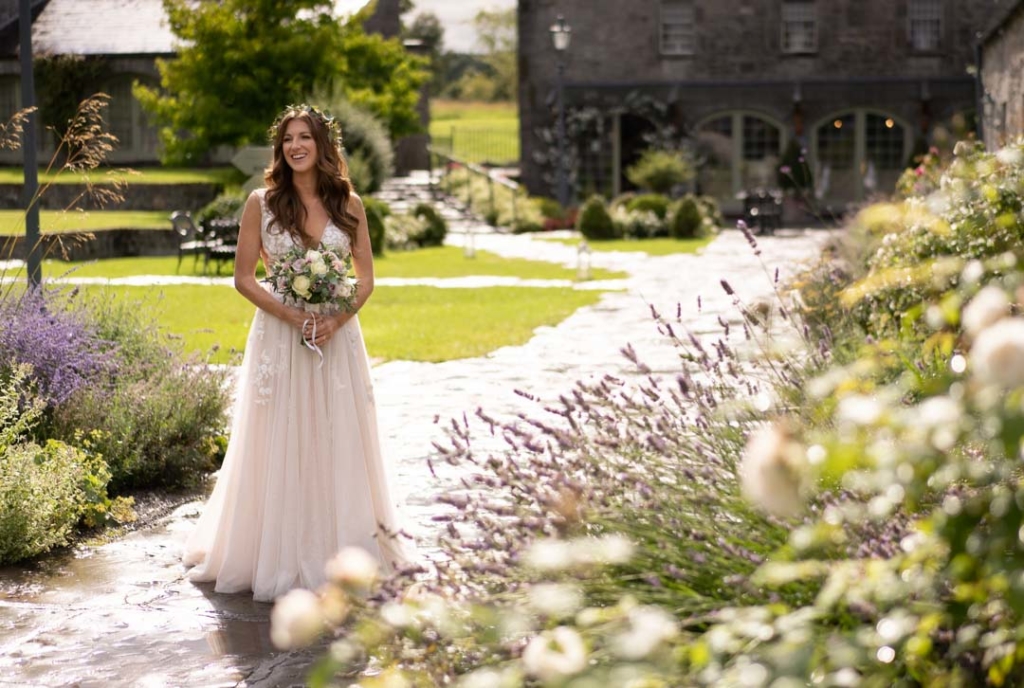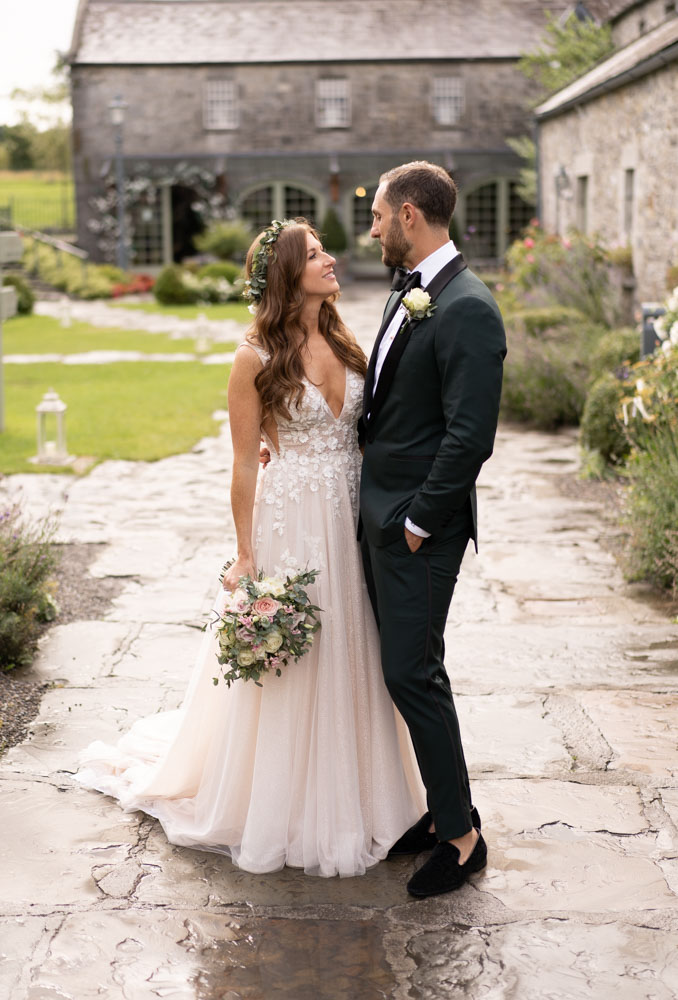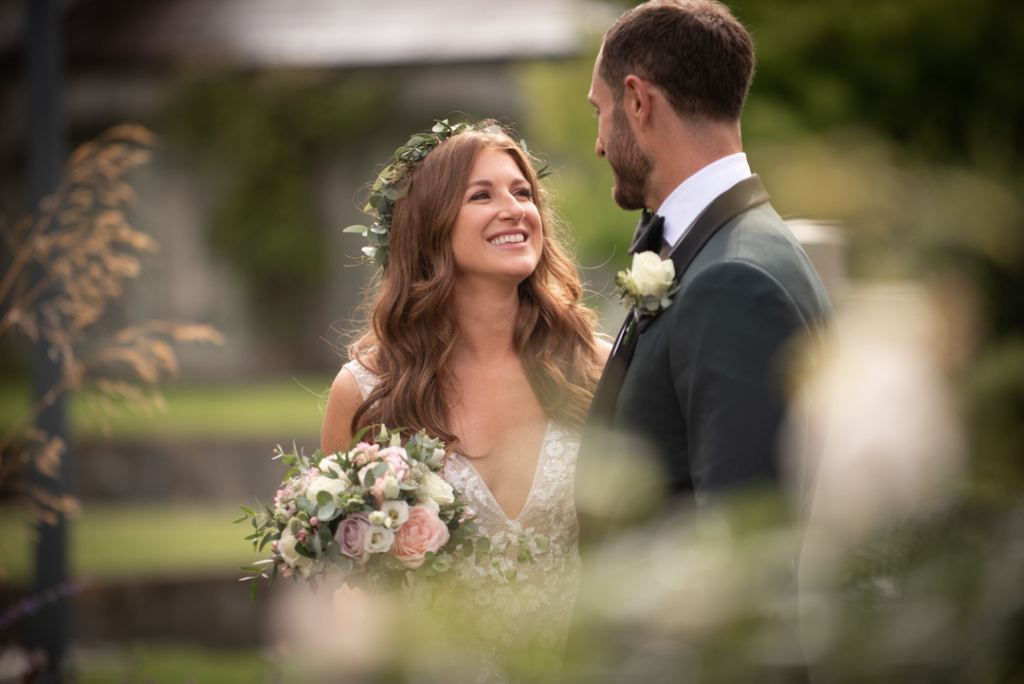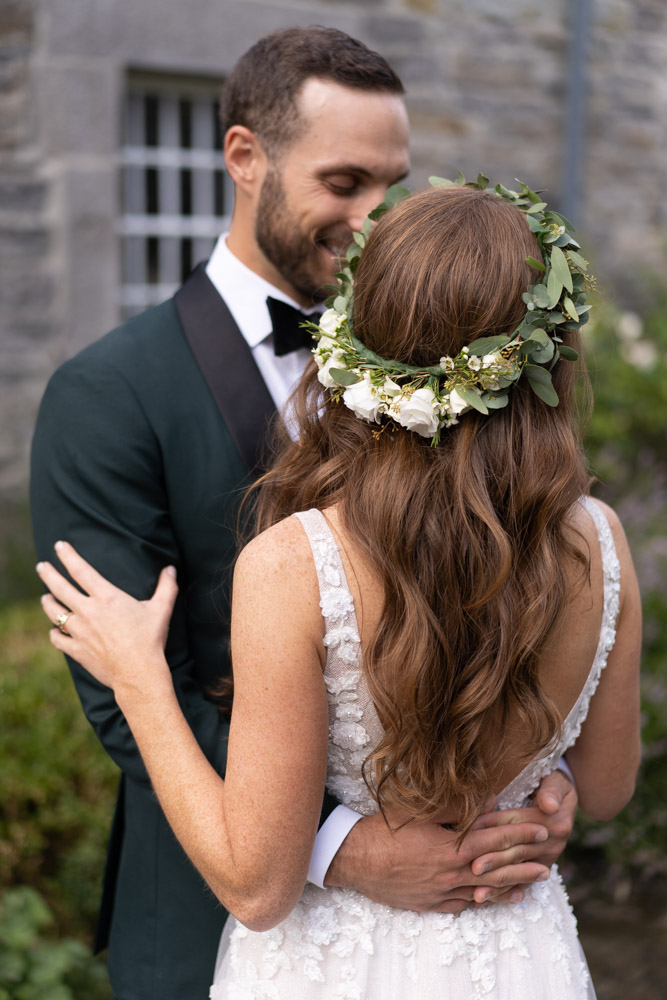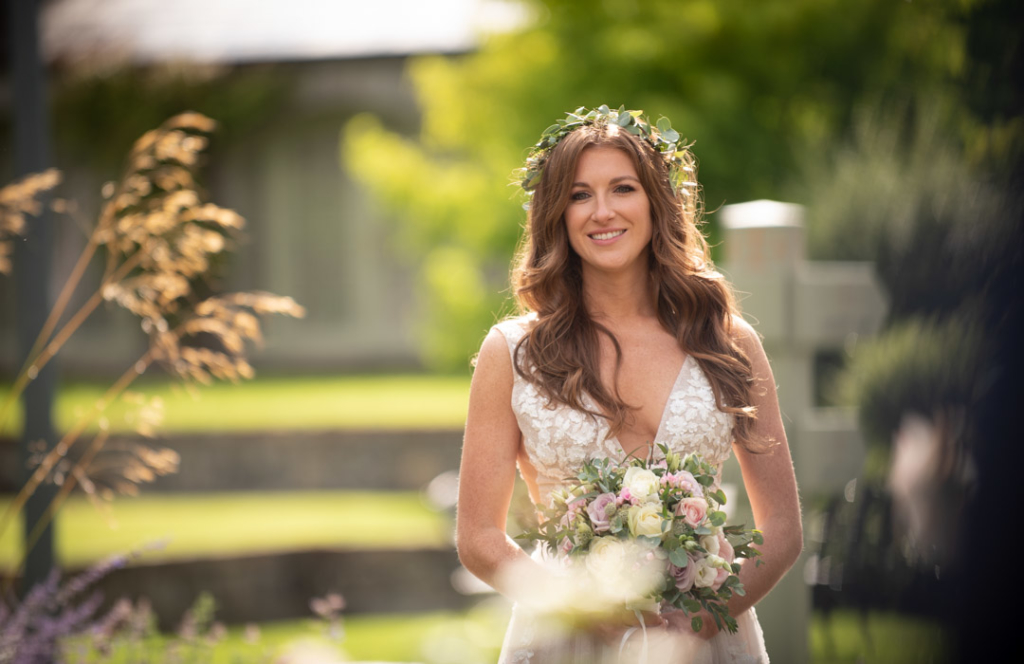 Why did you choose Ballymagarvey to get married?
Ballymagarvey is heaven on earth. It's the most beautiful place we have ever been and we've been to quite a few places. Not only does the place leave you feeling like you are in a fairytale, the people and service make you feel like you are in someone's home.
We were matched with the wedding coordinator Rachel Heal, we could not have been any luckier! She was so patient with our requests, attentive to our needs and most importantly was personable and kind to us every step of the way. We could never thank her enough for making August 12th the most memorable day of our lives.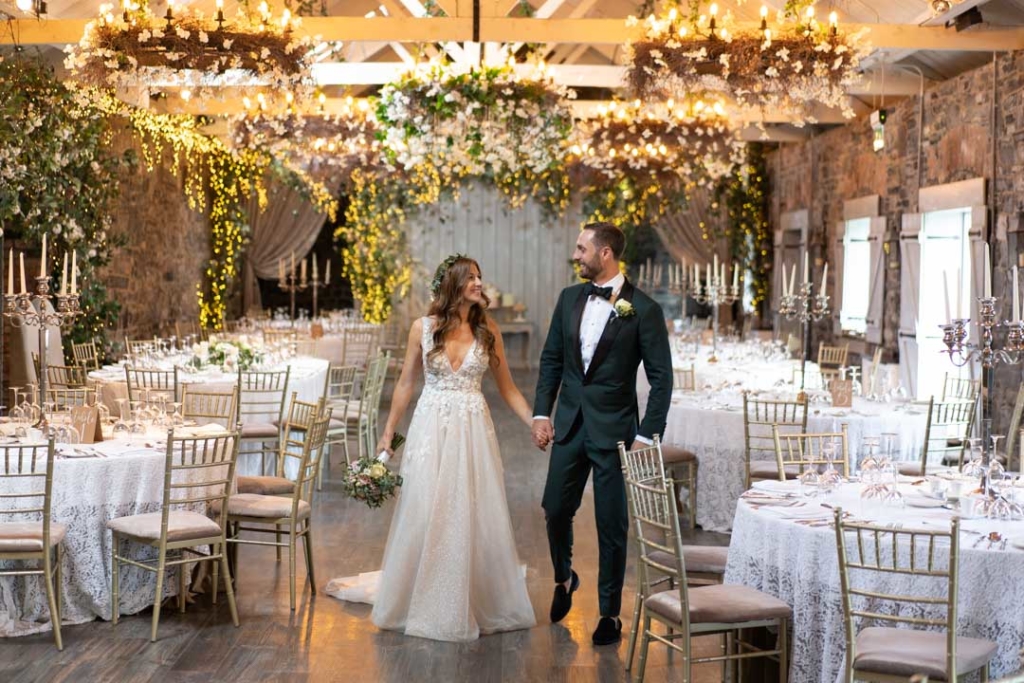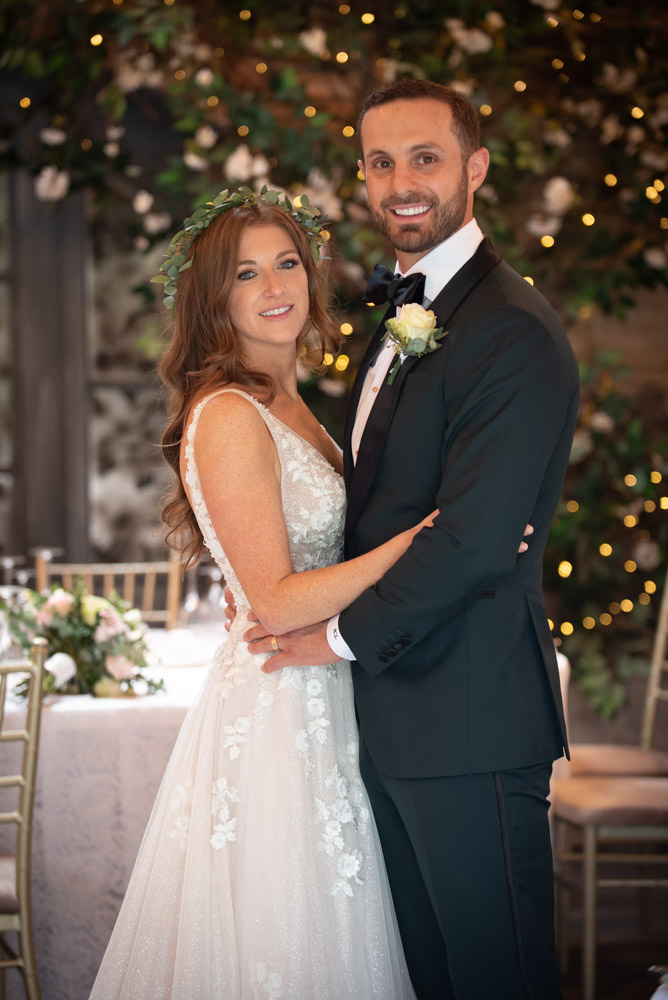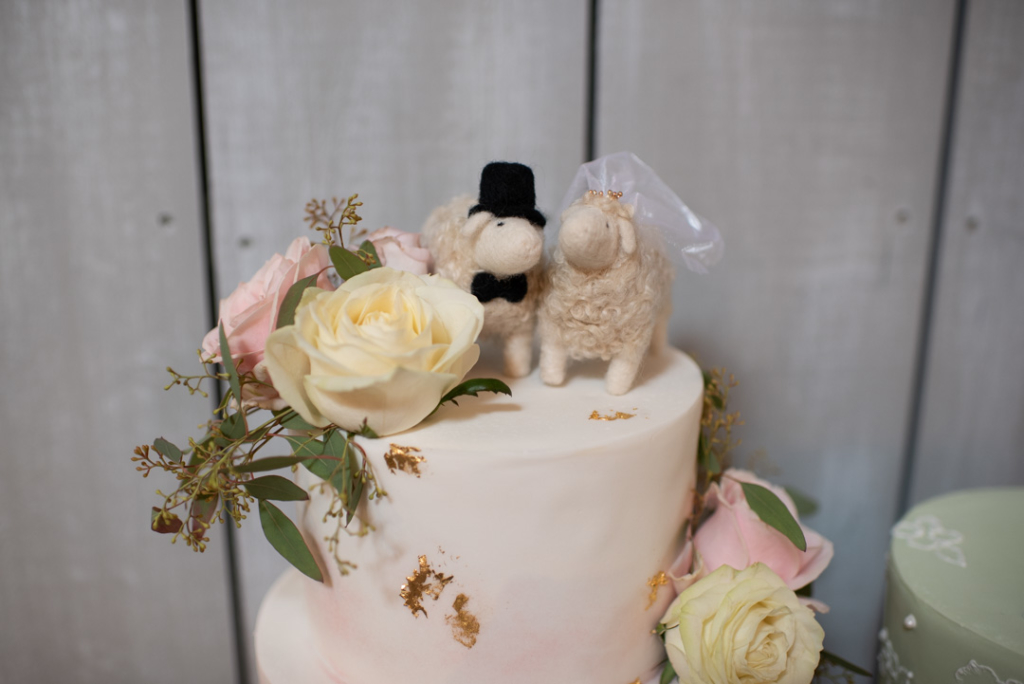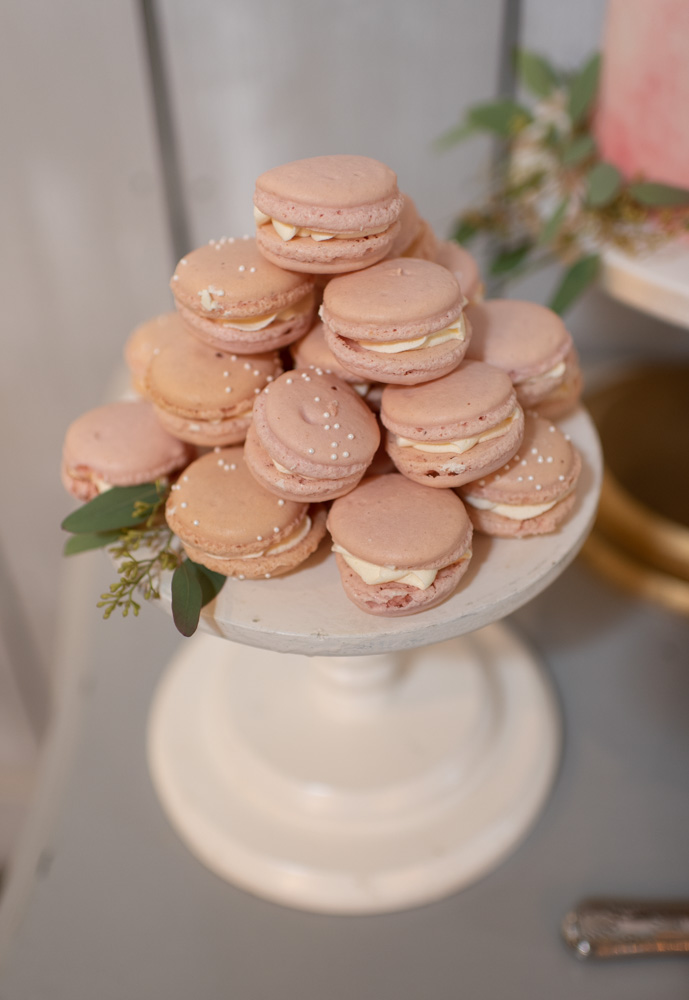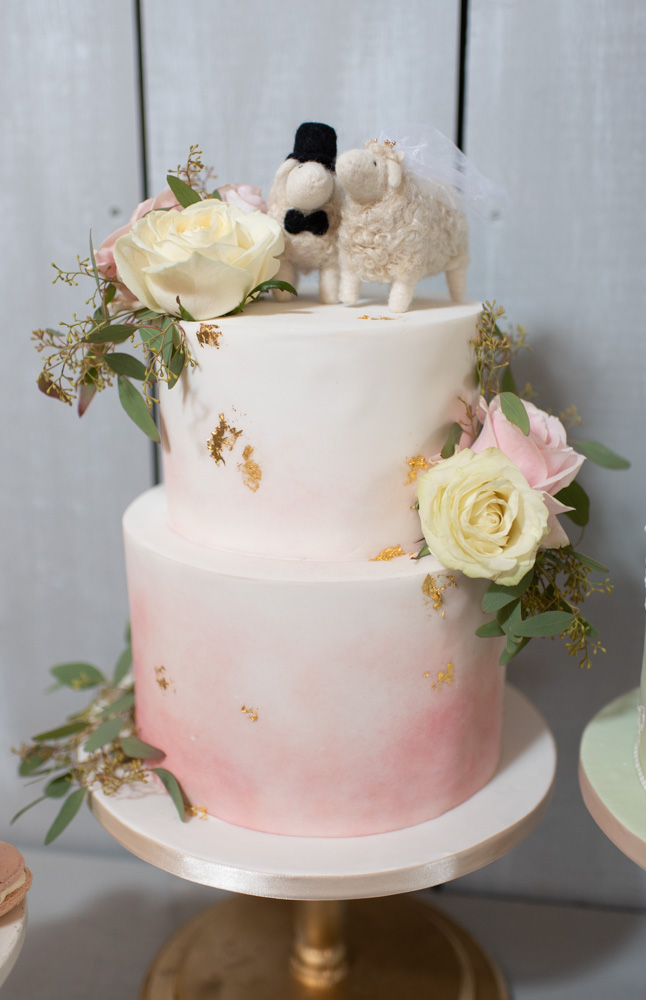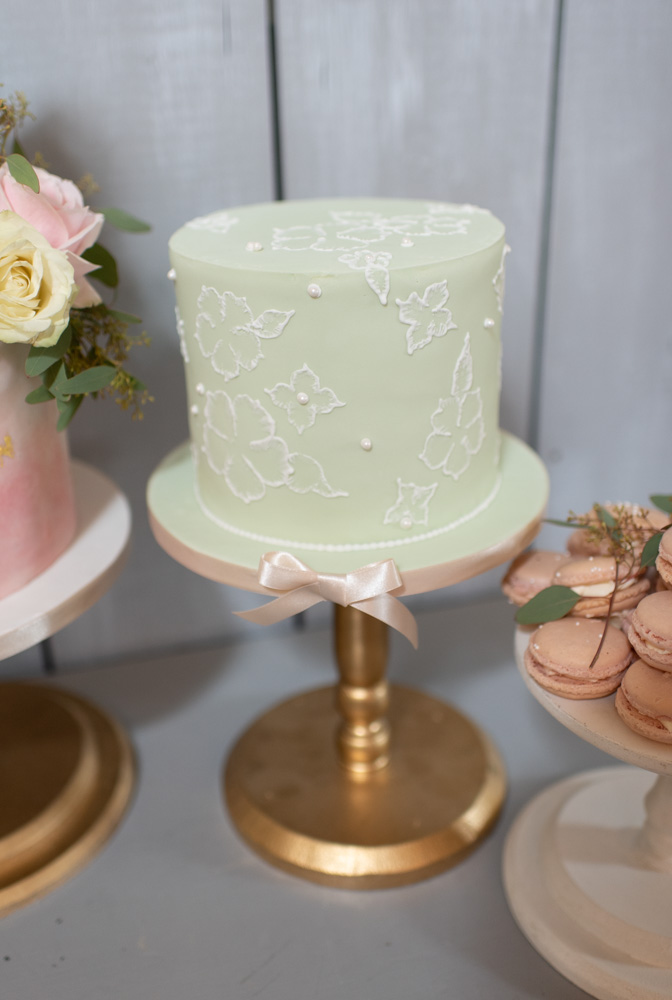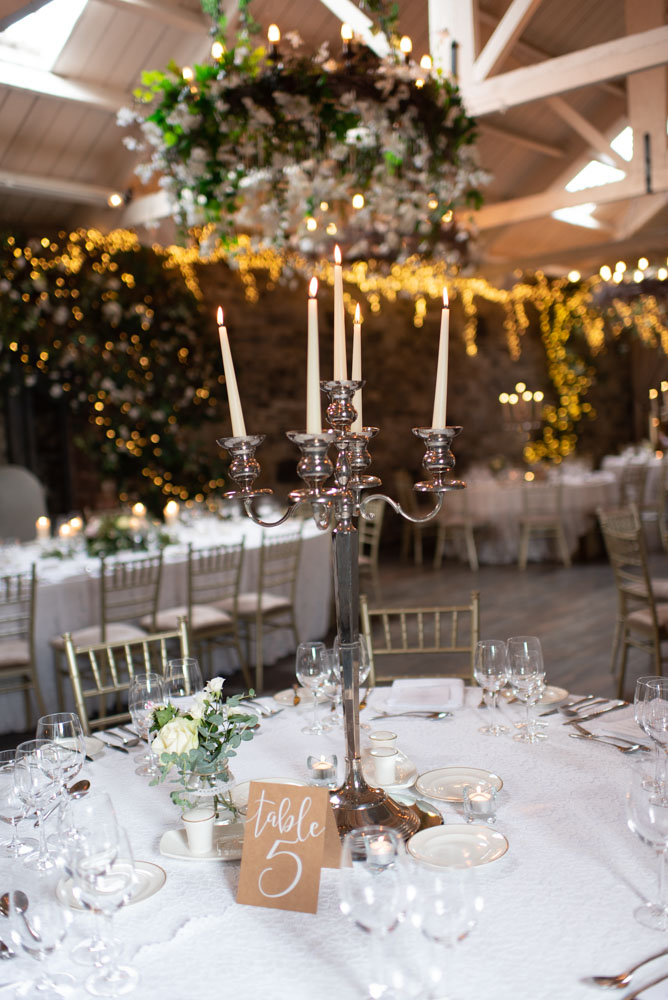 Where did you go on your honeymoon?
Justin planned our honeymoon in beautiful Croatia. We travelled to 3 amazing spots; Dubrovnik, Hvar and Split. This honeymoon was a true honeymoon! We spoiled ourselves with lavish hotels and beach clubs throughout the trip.
We explored the culture and the unimaginable scenery of this hidden gem throughout the trip. The water was crystal clear for as far as you could see down! Our favourite day in Croatia was when we rented a private boat for just us in Dubrovnik. We had the boat for 8 hours and it took us to whatever island and location we wanted.
We stopped at this remote island for lunch and lounged on the private beach right after. The day could not have been better and it was a sign to come for a beautiful country. Still to this day we reference and talk about it. We were spoiled rotten on this trip!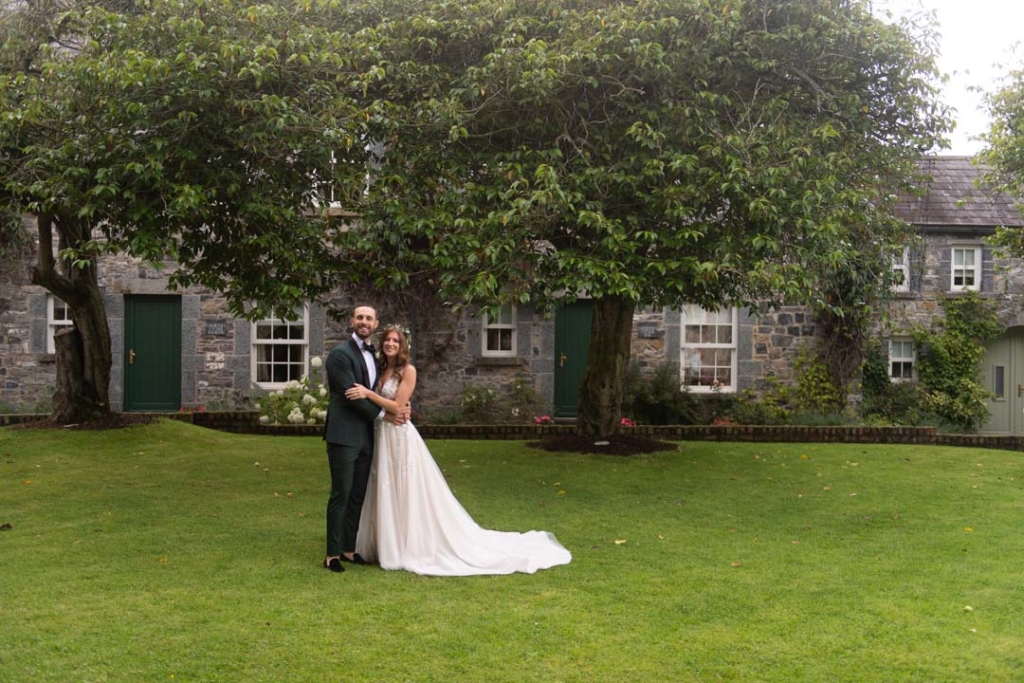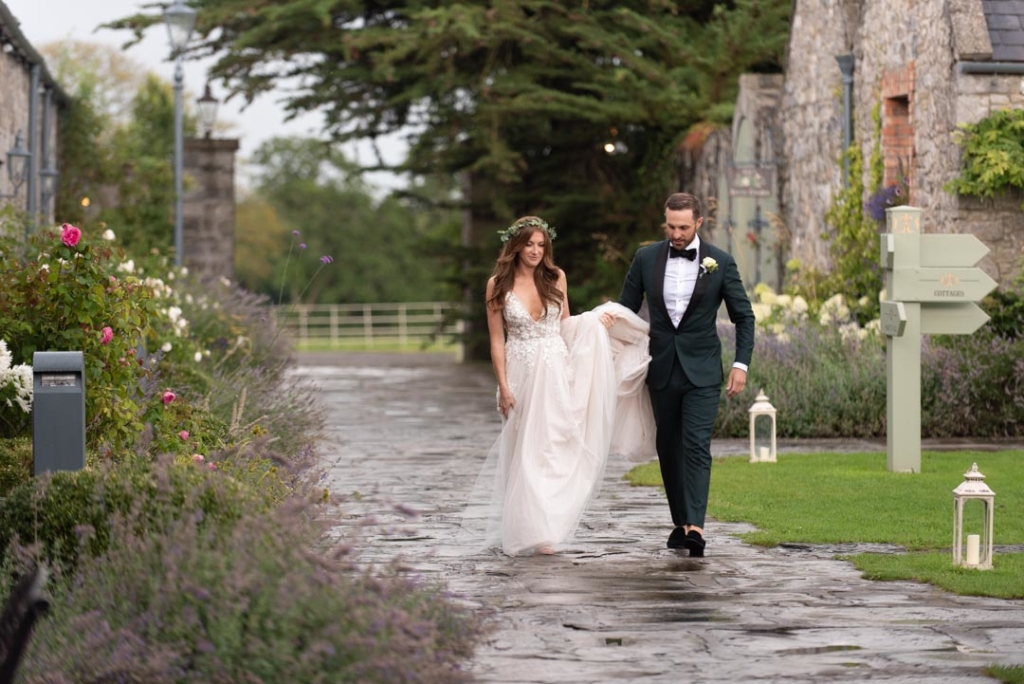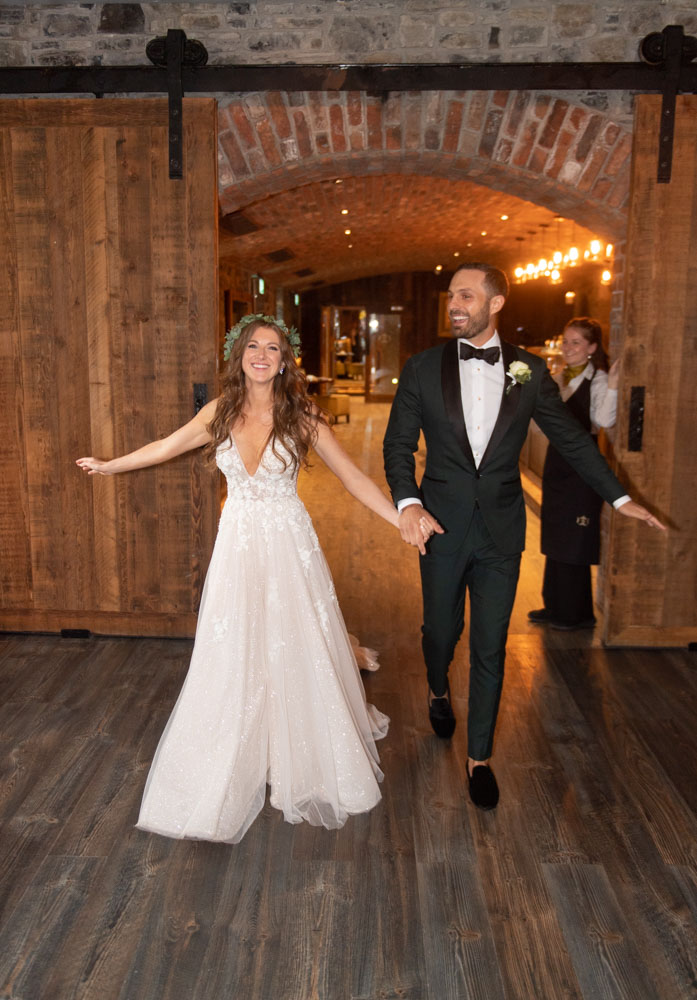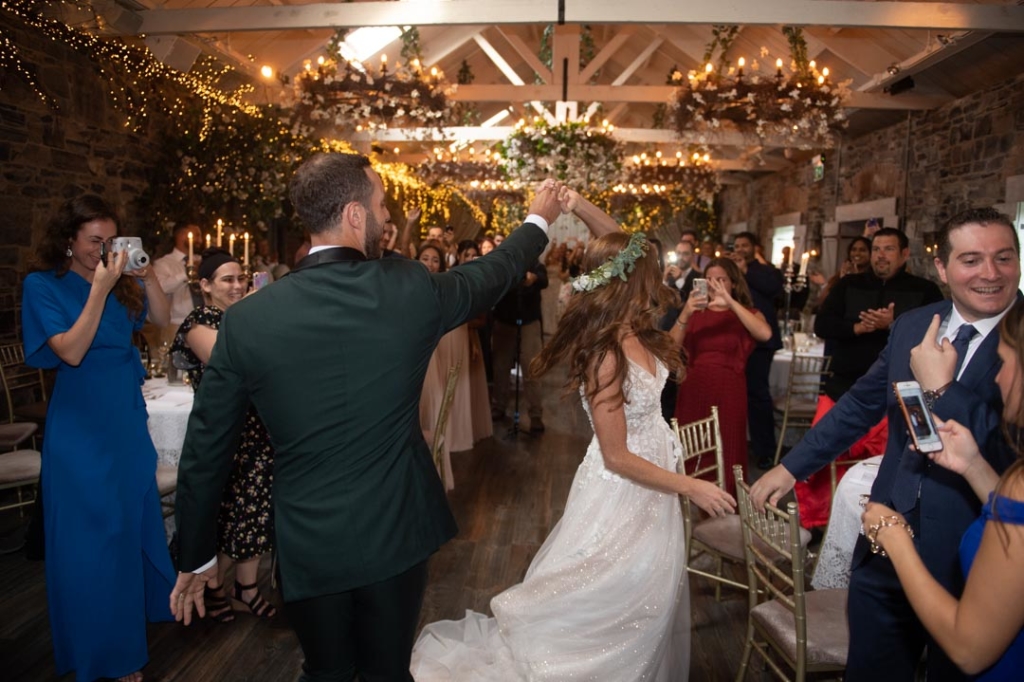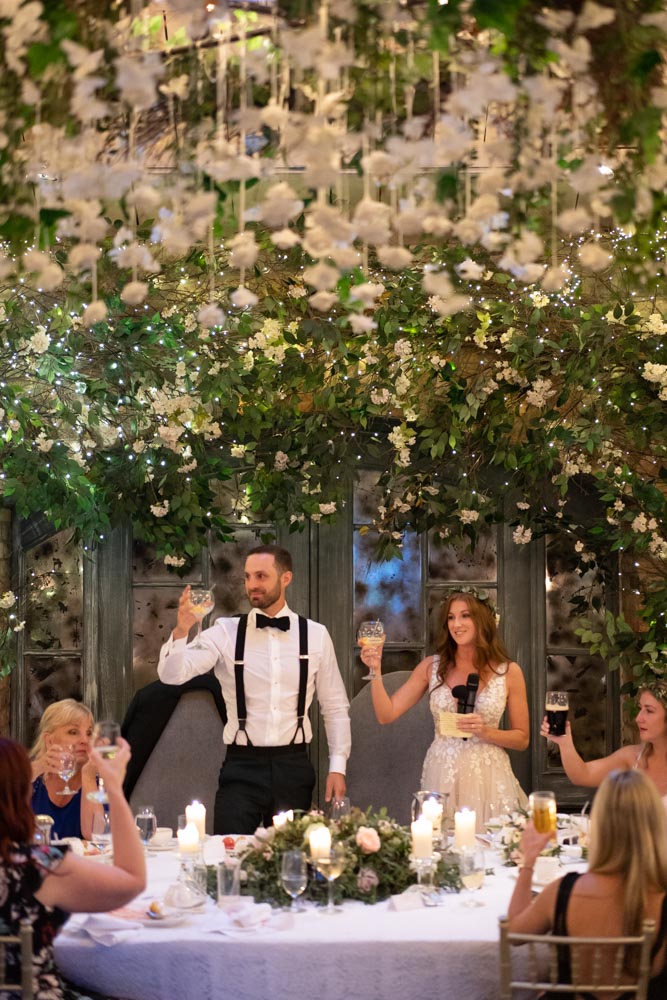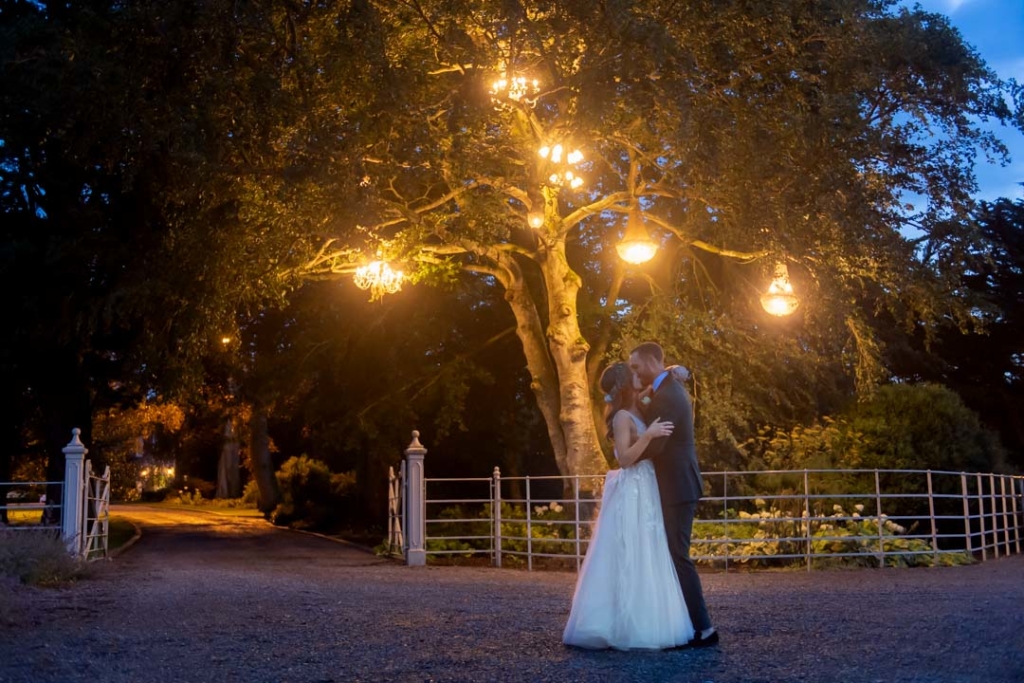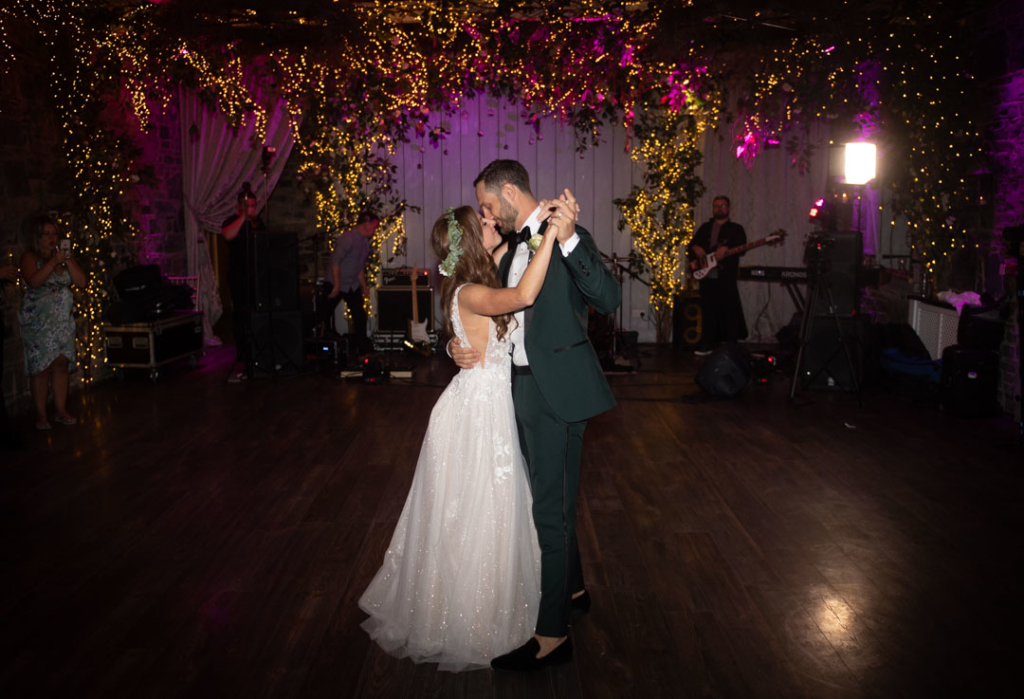 What was your favourite part of your wedding day?
Oh, it's so hard to choose just one! The ceremony, given it was all a surprise for me. Followed by my first dance with Justin and my dance with my Father. I wish those had never ended.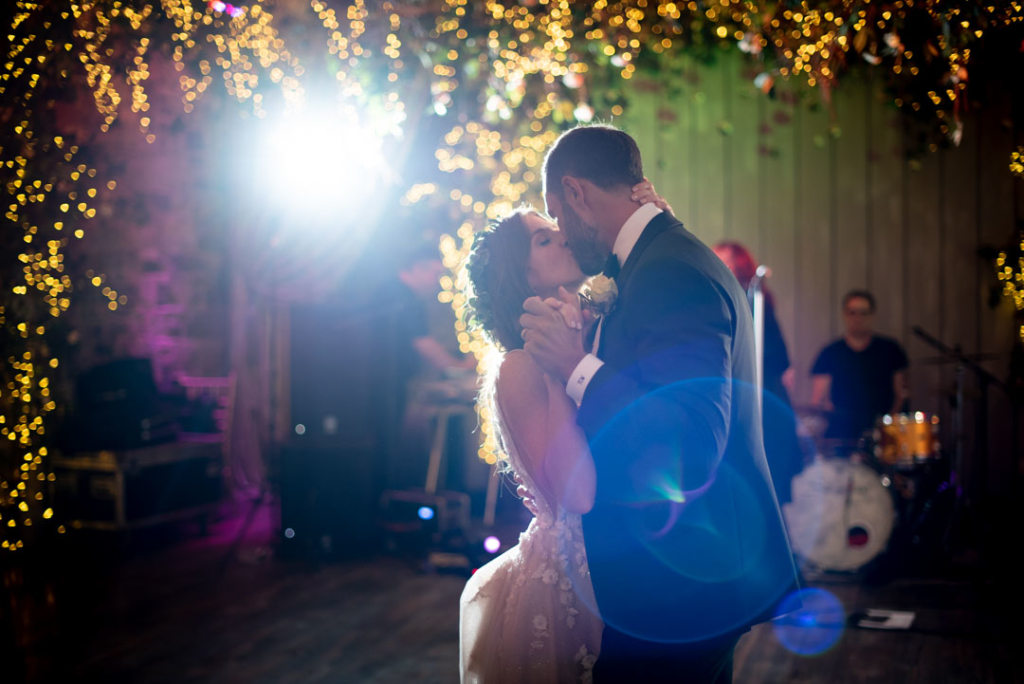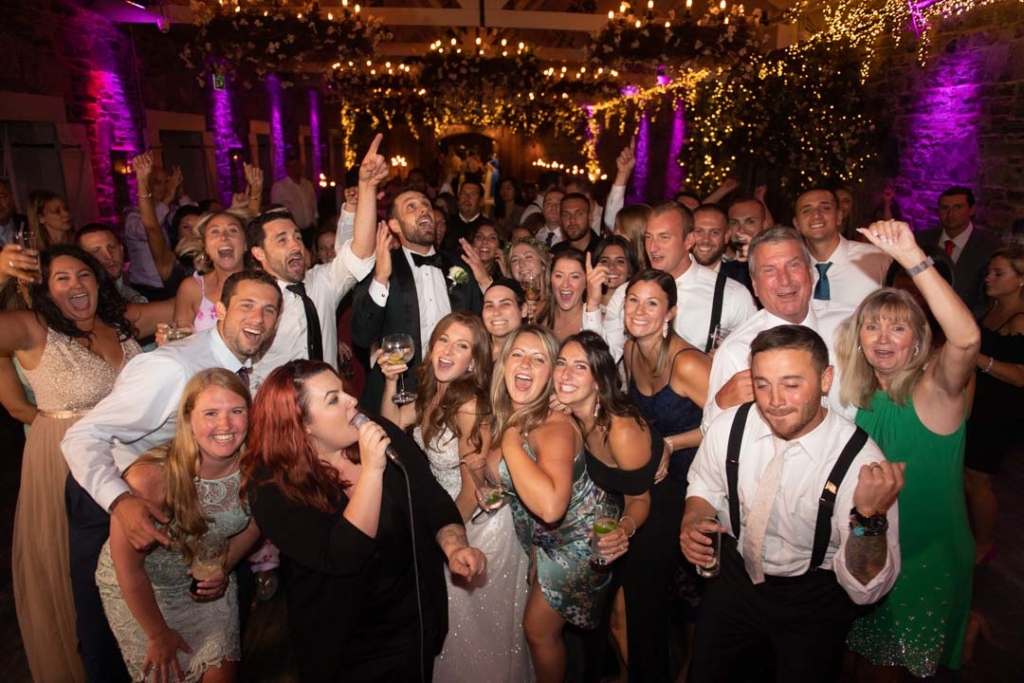 Have you a piece of advice for other Bride's?
Don't sweat the small stuff, no one remembers the details but you. Make sure your guests bellies are full of good food and drink, their ears only hear the best songs and that your personality is all around. This is what they will remember!
Thank you to Molly and Justin for having us as their Ballymagarvey wedding photographers. We had the best fun with them and their bridal party.
The Suppliers for this Ballymagarvey Wedding
Photographers: The Fennells
Videographers: The Fennells
Venue: Ballymagarvey Village
Hair: Katie Keany
Makeup: Yvonne Sheridan
Flowers: Petite Fleur
Ceremony Music: Celtic Breeze
Band: The Firm Band
Dress: Pandora by Maison Signore
Grooms' suit: Custom made silk emerald tuxedo from Enzo's Custom
Bridesmaids' dresses: Different colours and styles within the champagne, blush pallet
Cake: Primrose Lane Bakery