The Cliff at Lyons wedding venue in Cellbridge, Kildare, is really beautiful and a unique village style hotel. We had the best fun photographing Paul and Stephanie's wedding, they are such messers! We asked them to share the details of their wedding and they kindly agreed!
If you are thinking of having a Cliff at Lyons wedding, or if you are looking for a unique venue, check this venue out. From a photography point of view, there are ample photo opportunities that you will not be disappointed with in their gardens.
How did you both meet?
We met on the first week of college. Both of us had picked the same course and met in our first chemistry lab. We were lab partners that day and then became best friends for 3 years (we really were friends first!!!).
Our friends were always teasing us that we secretly fancied each other during those 3 years. At the start of our final year they were proven right and we took the leap of faith from friendship to a relationship.
By the time we started our relationship we knew each other so well, which we think definitely strengthened our relationship.
Tell us about the Proposal?
Paul proposed on the rooftop of the Merchant Hotel in Belfast. He did an amazing job planning the day in secret as I had no clue what was going on.
When we arrived, the hotel staff played along with it so well. They told us at check in that they were having a rooftop party for guests that night and handed us an invite.
I was very excited about this as I love rooftop views wherever we travel. Paul had booked a gorgeous suite for us and we had a lovely 9 course taster meal in the Great Room Restaurant in the Merchant.
A while after dinner we headed up to the roof for what I thought was a party for all guests. When we got up there a playlist that Paul made was playing in the background and the roof was decorated with pictures of us and candles and champagne.
When I first walked out I thought "oh wow, we must be early" as there was no one else at the 'party' yet!. It took a while for it all to dawn on me as I began to notice the pictures of us and the romantic set up. Paul got down on one knee and the rest is history!
What made you choose your Photographer?
A couple who are good friends of ours were getting married the same year as us and they had booked The Fennells for their wedding.
We were lucky to have friends getting married earlier than us in the year as they were able to offer recommendations and advice.
Following a chat, we looked up The Fennells online and loved what we saw. We met with Mark soon after and booked with him straight away as we felt that The Fennells were a great fit for us.
Pictures were very important to us as we knew that these would be the lasting memories of the day. We knew we were in safe hands with Mark and Fiona and it was also a bonus to know that we had two great photographers who were able to capture the day from different perspectives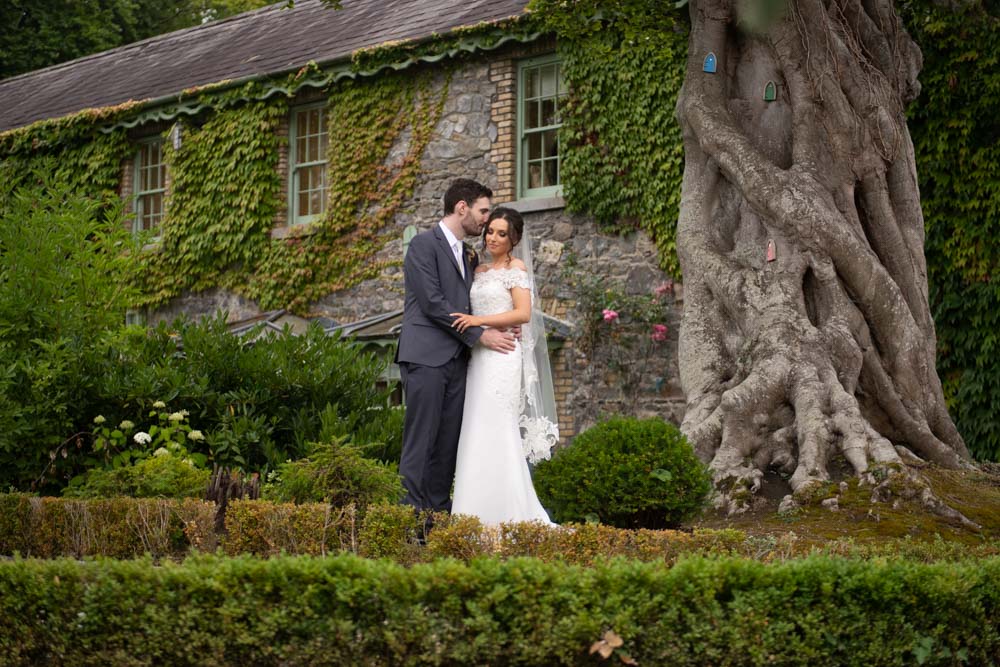 What did you find was your best planning resource?
We found it really helpful being able to ask people with experience of planning a wedding for tips and advice.
A lot of the vendors we used came recommended by people who had used them before. It's always great to get that reassurance from someone you know.
The internet is also really helpful. It is very important to look at Instagram and vendor websites to see their previous work / styles to make sure that you are happy that they are a good fit.
What were your priorities for your wedding?
Our priority was for the day to be relaxed and enjoyable for everyone. Family is very important to us so we wanted everyone to feel part of the day.
We didn't want a big wedding and the venue allowed for an intimate feel to the day. Also, we didn't have a top table which brought us closer to the guests and that was a great decision for us.
We are a light-hearted couple and it was important for us that the day would be great fun as well. So we added little personal touches such the Donegal / Dublin slang booklets that everyone laughed over and the games we had at the venue.
What made you choose to have a Cliff at Lyons wedding?
Cliff at Lyons was only the second venue we went to see and I think we both knew it was exactly what we wanted the minute we saw it.
When we went to see the venue we had no set date in mind or plans for the wedding and were just browsing, but within a day of seeing the venue we went back and booked a date!
We both wanted something a little bit different and loved everything that Cliff at Lyons had to offer, with its charming village-style set-up and picturesque setting.
It had a fairytale feel about it and we knew that we would be able to have that personal and intimate feeling that we really wanted for our wedding day.
We still love to go back and take a walk through the grounds and relive the memories. It will always hold a special place in our hearts.
---
Another unique wedding venue you might like to see is this fab wedding at Mount Druid
---
Tell us about the style and theme to your wedding?
We styled everything ourselves. Cliff at Lyons reminded us of the little French villages we had seen on trips to France and I (Steph) absolutely loved the sunflower fields and lavender fields in France on family trips when I was a child, so I knew I wanted these flowers and a burst of colour for the day.
We didn't want to take away from the venue too much so we just added a touch of colour with the flower arrangements provided by The French Touch.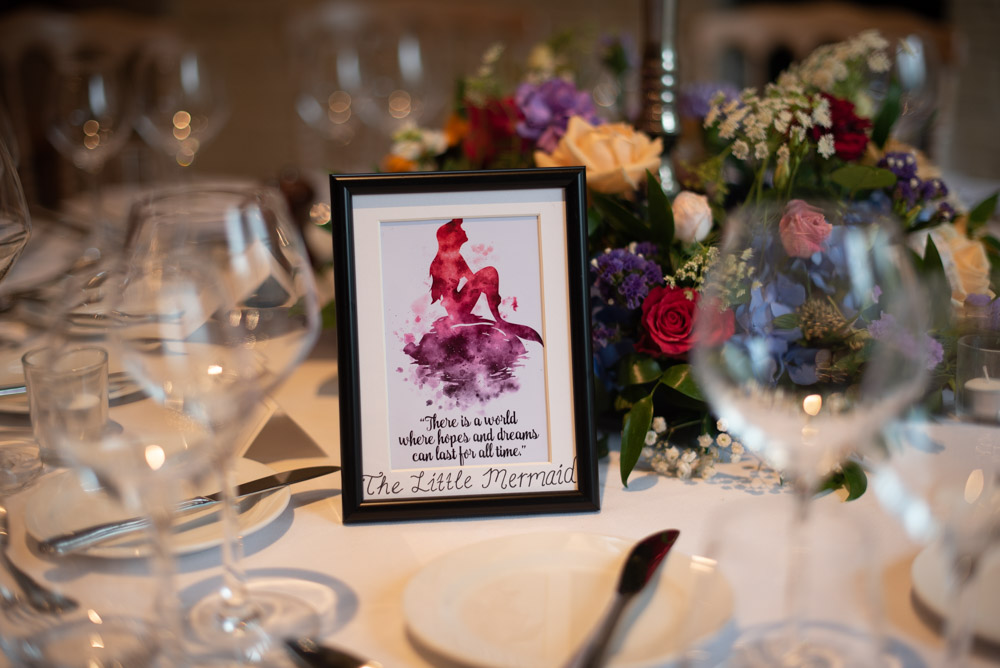 What made the day really special and personal to you?
The day was all about family and friends. We were so lucky to have our family help us to plan the day. We had a family friend as our priest, and very talented family and friends who were able to provide graphics for our booklets. Also, we had friends sing, play music, record the wedding and provide gifts they had hand made. All of these little personal touches are what made the day so special for us.
One lovely memory we have is of the guests gathering around the big open fire in the courtyard at Cliff at Lyons. We had brought along marshmallows for the guests to toast. It was a lovely evening and there was such a warm and happy vibe around us.
Where did you go on honeymoon?
We went to Dubai and South Africa. They were both very different places but we loved them both and would definitely recommend them.
We have never been big into beach holidays and are adrenaline junkies. So a little bit of sun in Dubai was lovely for a few days and then we headed to South Africa for a bit of an adventure. The place is so vibrant and full of history and culture!
Our trip to South Africa included some cage diving with sharks on the Eastern Cape, a helicopter ride over Cape Town and a safari at Kariega. These were all once-in-a-lifetime experiences that we will never forget. We booked the honeymoon through Sunway who were brilliant.
What advice could you give to other couples planning their day?
Don't get too caught up and stressed worrying about the little details and everyone else when planning the day. It is really important to remember that the day is about the two of you committing to each other. Fill the day with the people you love and the things that make you happy and all the rest will sort itself.
For the day itself, we would advise the bride and groom to try and take a few moments together as a breather. It's so important to stop and take it all in as it goes by so fast.
A top tip to the brides would be to take a second before walking down the aisle to just take a big deep breath to ease the nerves. It really helped me just before the doors opened and I saw the crowd, because I was nervous!
Could you sum up your Cliff at Lyons wedding in a few words?
It was a magic, intimate day, full of love and laughter with our closest family and friends.
Thank you to you Stephanie and Paul for choosing us to be your photographers for your Cliff at Lyons wedding.
The suppliers for this Cliff at Lyons wedding
Photographers: The Fennells
Wedding Venue: Cliff at Lyons
Make-up: Michelle T Makeup
Hair: Carolann Moylan
Wedding Rings: Voltaire Diamonds
Flowers: The French Touch
Videographer: Gavin Douglas
Cake: Orla's Edible Art
Shoes: Custom made by BecciBoos
Accessories: Earrings and braclet were from Swarovski
Head Piece: Debenhams
Wedding Dress: Le Novia by Gina Cerruti
Bridemaid Dresses: Pamela Scott
Wedding Favours: We donated to the Irish Heart Foundation
Wedding Cars: DC Chauffeur Drive
Stationary: Designed by us, as we are both environmental scientists we e-mailed our invites!
Ceremony Leaflets: Reads Design on Nassau Street
Rentals: Rented giant party games form Giant Party Solution
Selfie Mirror: Candy Lady
Music: Harpist Mary O'Donnell & singer Mary Flynn
Band: Sway Social