Rebecca and Bruce and their fantastic Radisson Blu wedding in Stillorgan. Rebecca from Co. Meath in Ireland and Bruce from Montreal in Canada tied the knot at Church of the Assumption, Batterstown, Co.Meath and the reception was at Radisson Blu St. Helen's, Dublin. It was a super day and here is what Rebecca had to say about the questions we asked of her Radisson Blu wedding.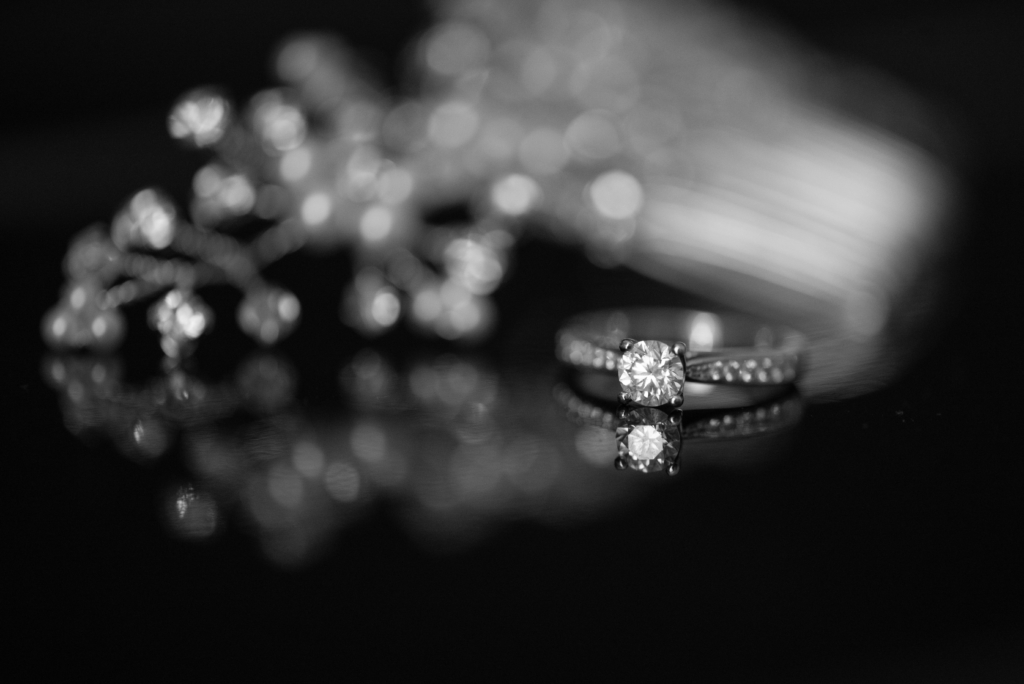 The Engagement…
The next few days after the proposal was a whirlwind. I got my nails done immediately the next morning as they were in bits and I knew everyone would want to see the ring. (Bruce got the ring especially made by his family jeweller in Montreal).
In work the next day, I remember it was a very busy day for sports and I had very busy sports bulletins to read out. I just remember being very giddy and I kept getting distracted by the bling on my finger, it took everything within me to remain professional and not get distracted!
We had such a fab time celebrating with our family and friends over the coming weeks. We were on cloud nine! It was time to plan our Radisson Blu wedding.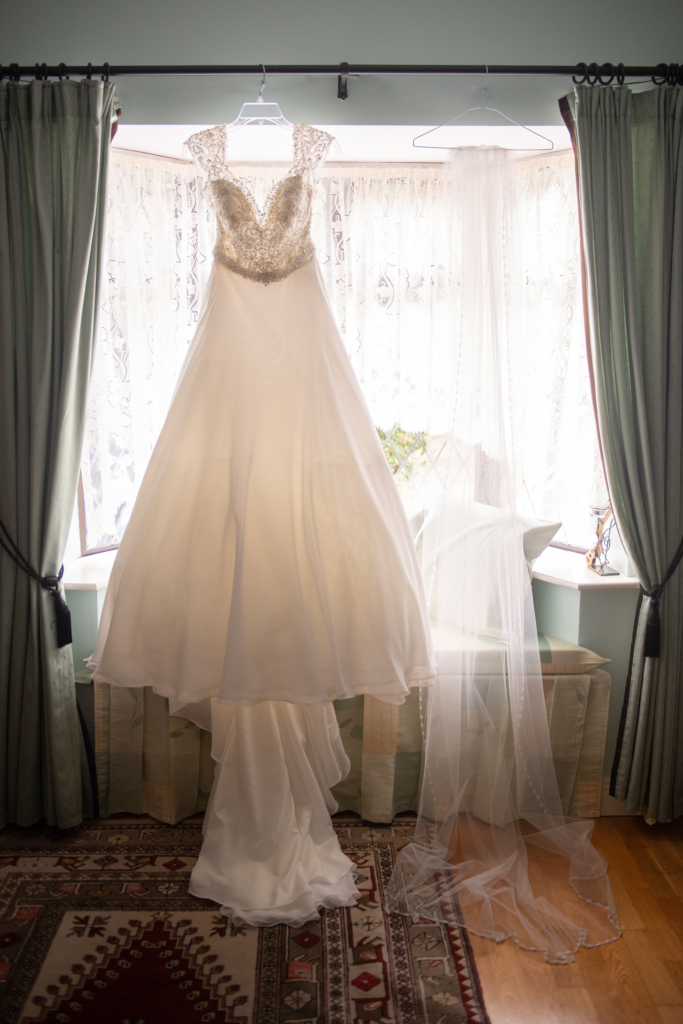 My dress…
It was a Mori Lee dress from the Dublin Bridal House in Rathfarnham. Sharon and the team there were so lovely. We had such fun doing trying on the dresses and they were so great with advice too. As soon as I tried on this dress I knew instantly it was the one – you really do get "that feeling"! I tried on so many dresses both in Ireland and Canada, but this dress was The One.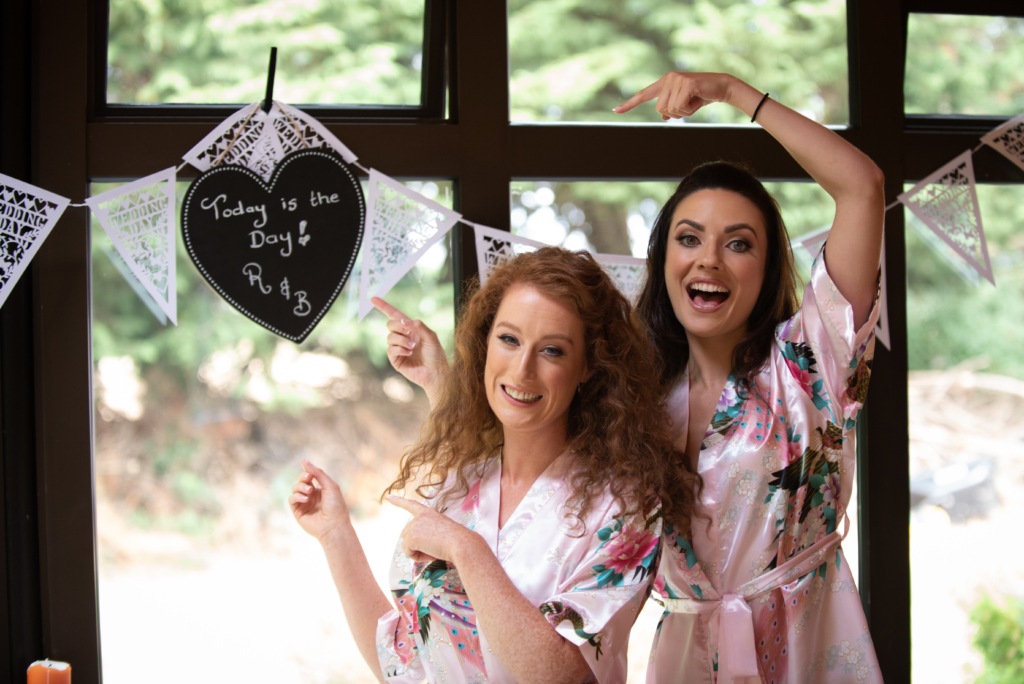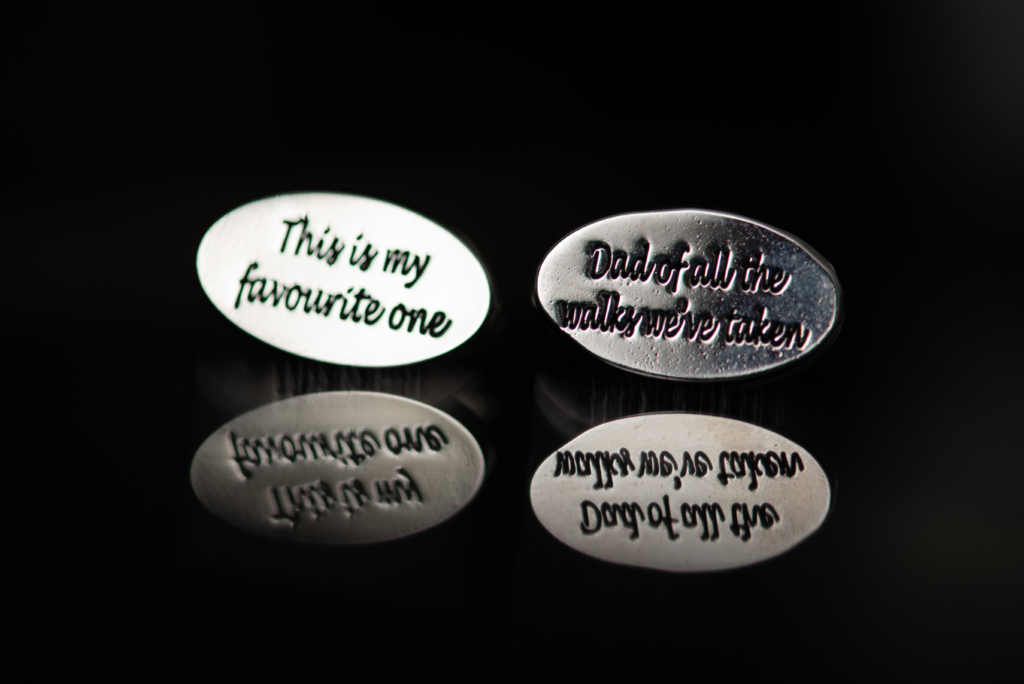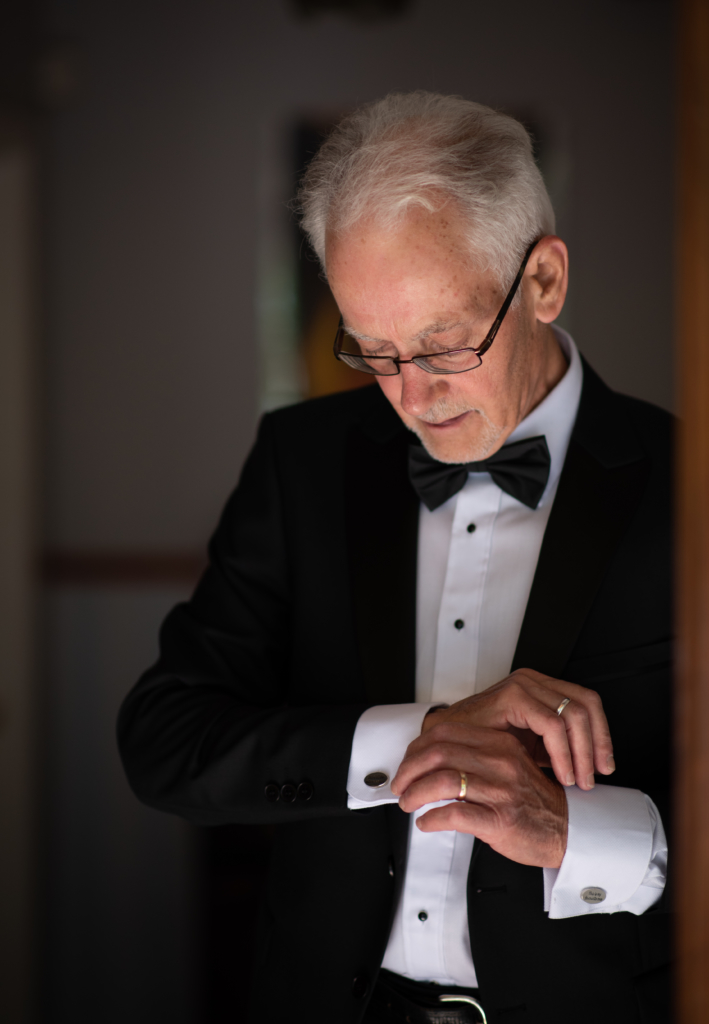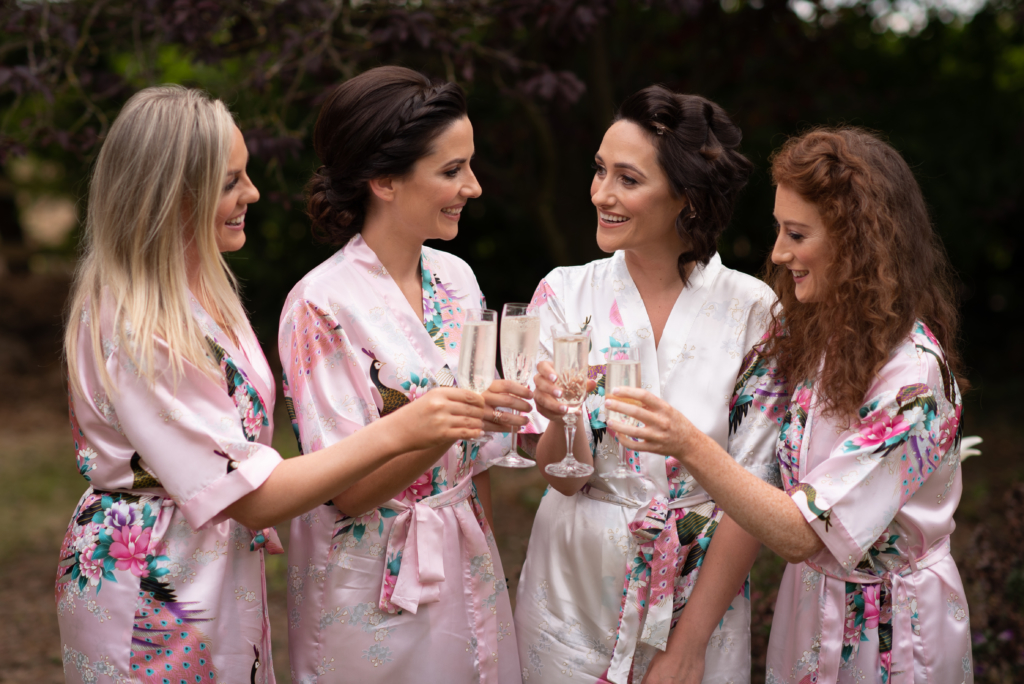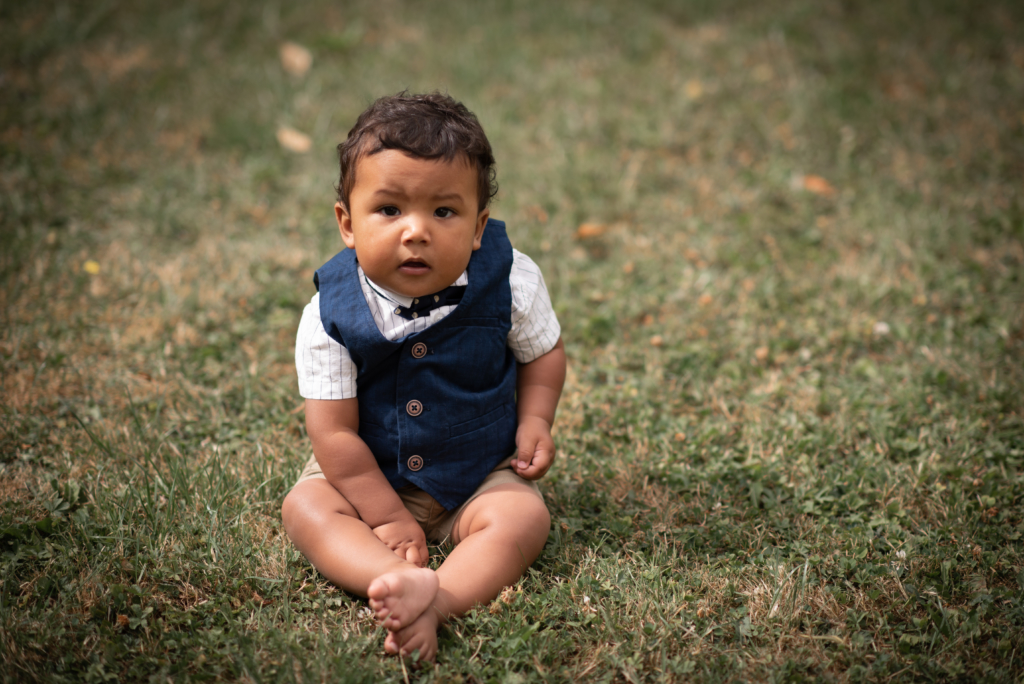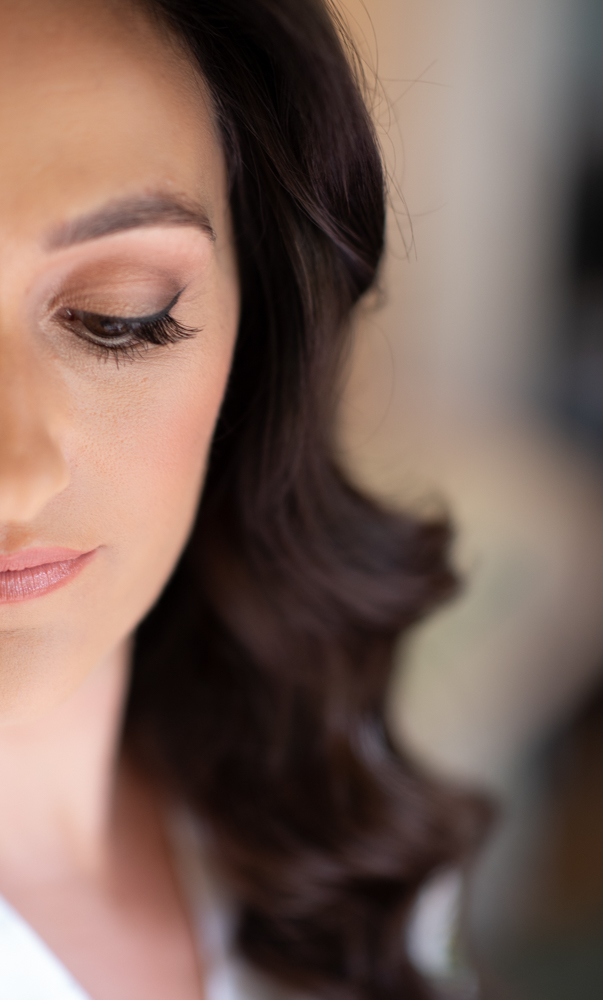 Wedding hair and make up…
Make Up was done by the very talented Aimee Connolly. She is so good at what she does. I really love how natural she makes everything. And she is so lovely too! Hair was done by Sinead McGoldrick. She is the queen of hair! When I went for my trial I was blown away by how quickly she was able to turn out amazing hair styles.
Both Aimee and Sinead did such an amazing job, more than I could ever ask. They did such an amazing job with the bridal party too, everyone was blown away by their talents – a lot of the wedding guests commented on the hair and makeup and I still have people asking me who did my hair and makeup!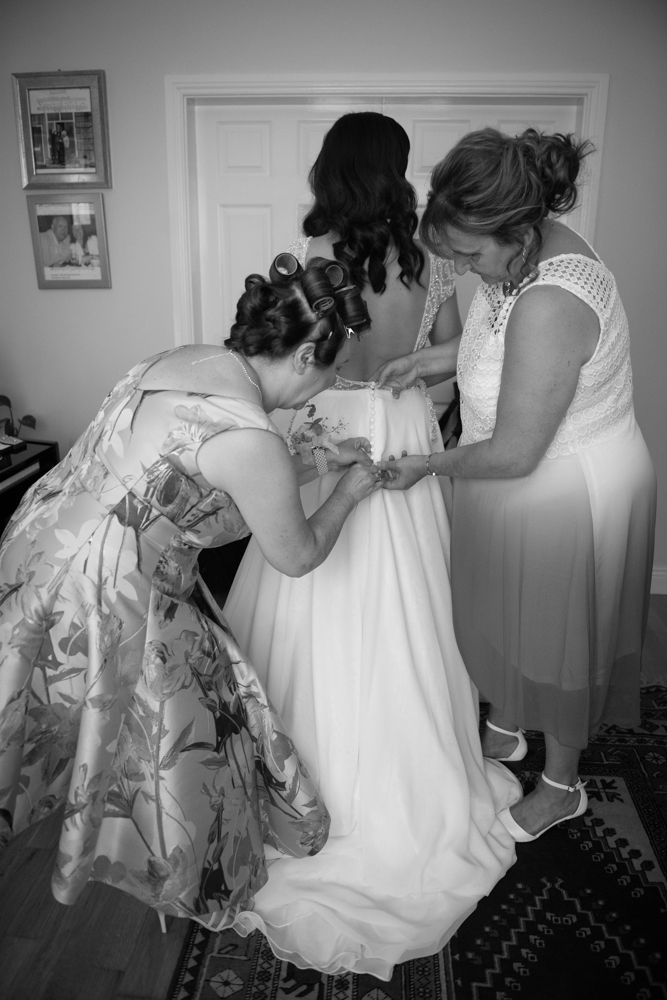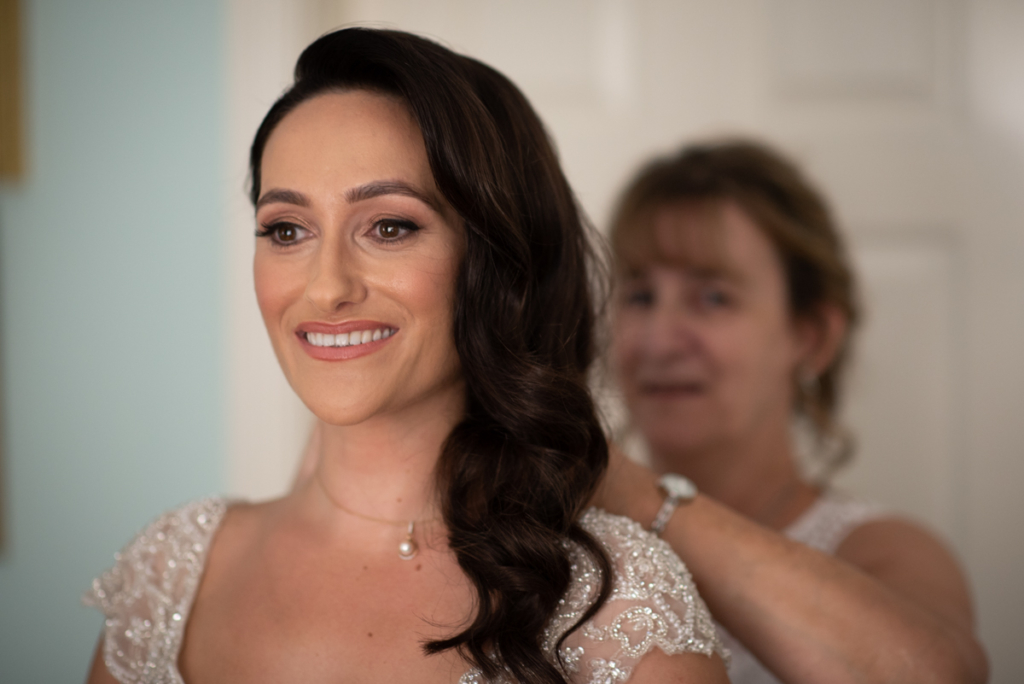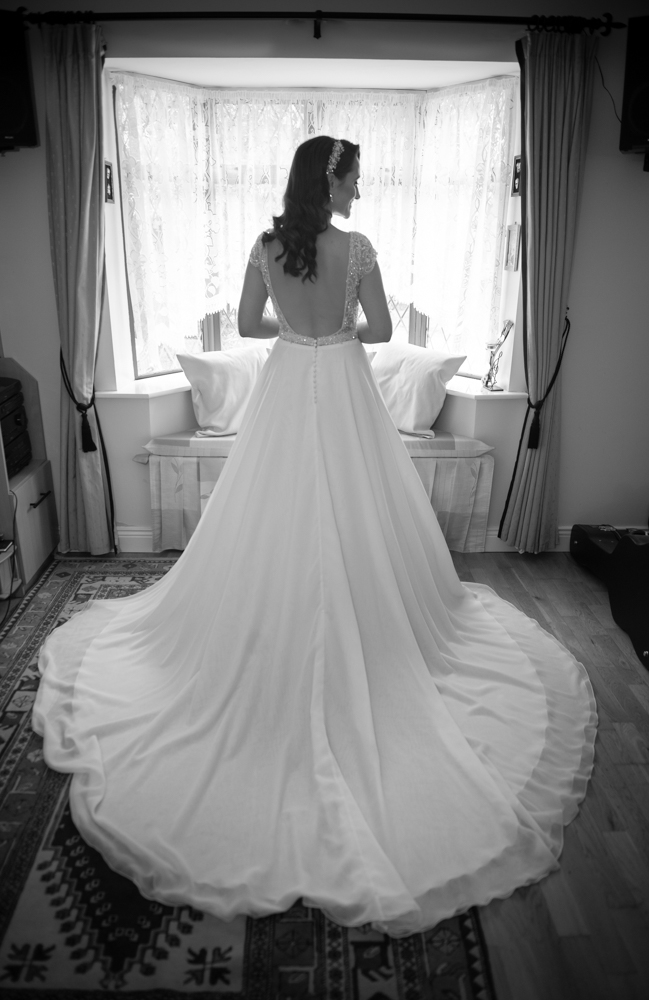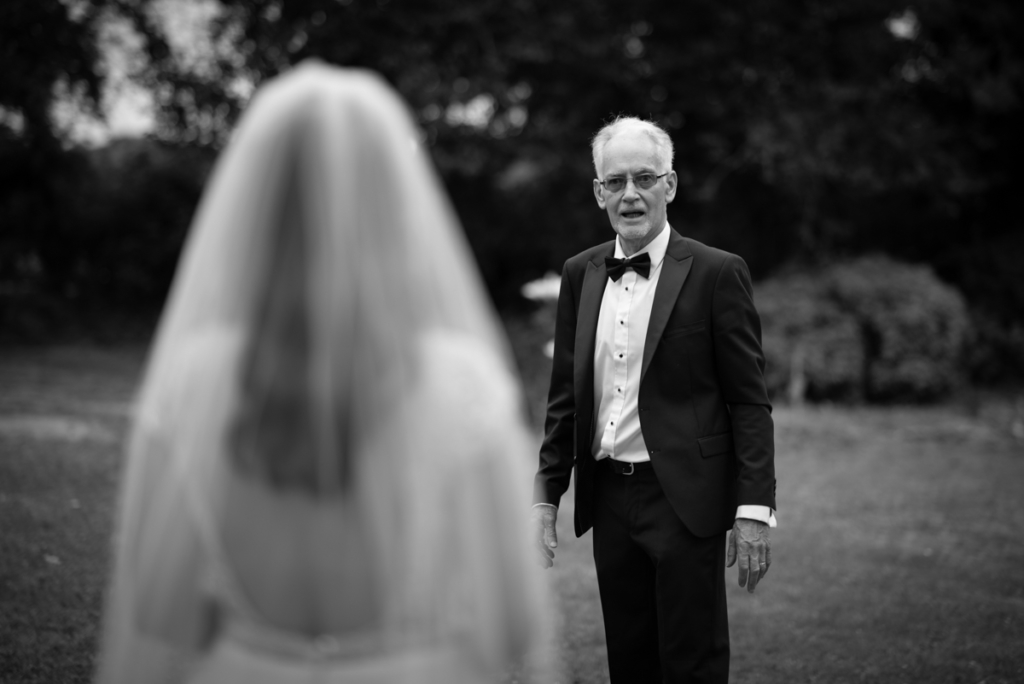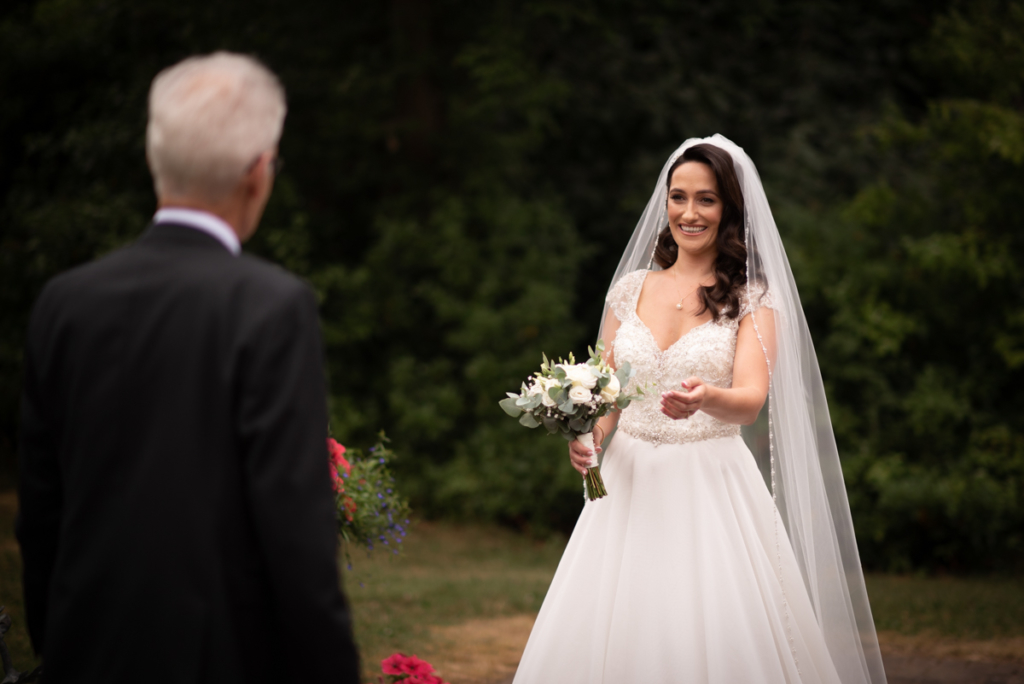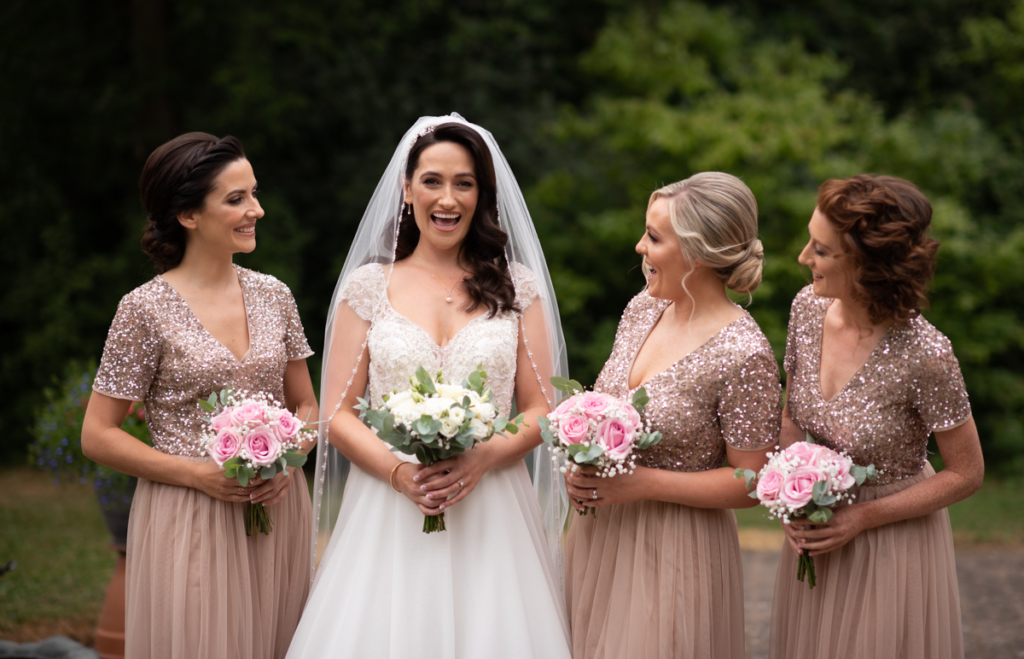 How you met…
I was working in an Irish pub called Johnnie Fox's in Vancouver. Bruce and his mates used to always hang out there. Bruce asked me out and we went on our first date, on Canadian Thanksgiving.
After dating for a while I had to move back to Ireland because my two year working holiday visa had come to an end. We did a long distance relationship for a while which was tough because we just wanted to be together! Bruce then sold everything he had in Canada and like prince charming moved all the way over to Ireland!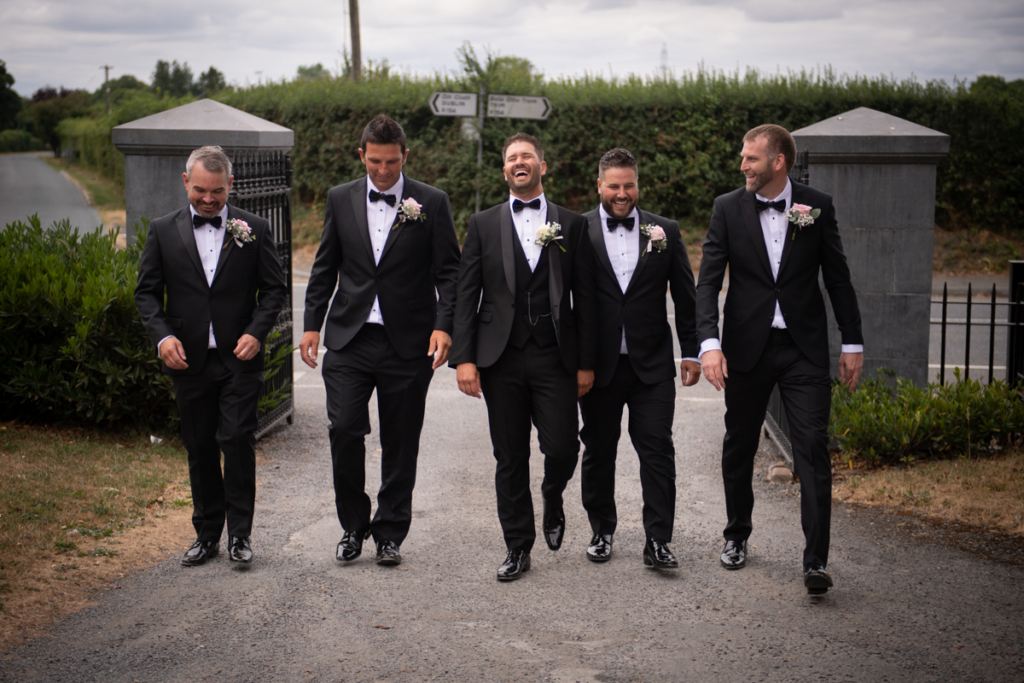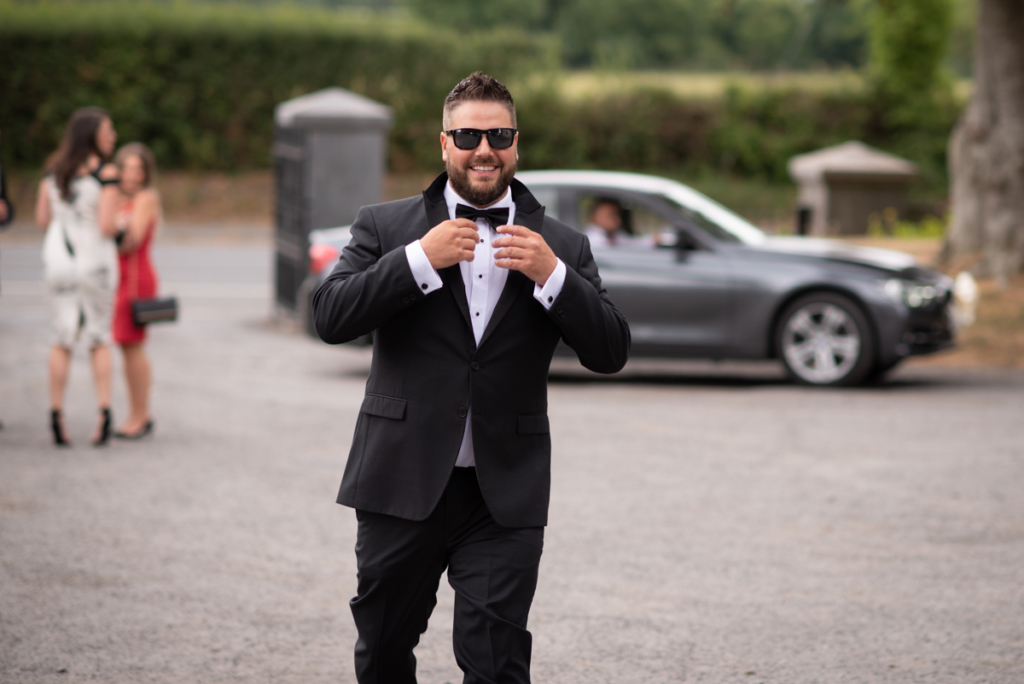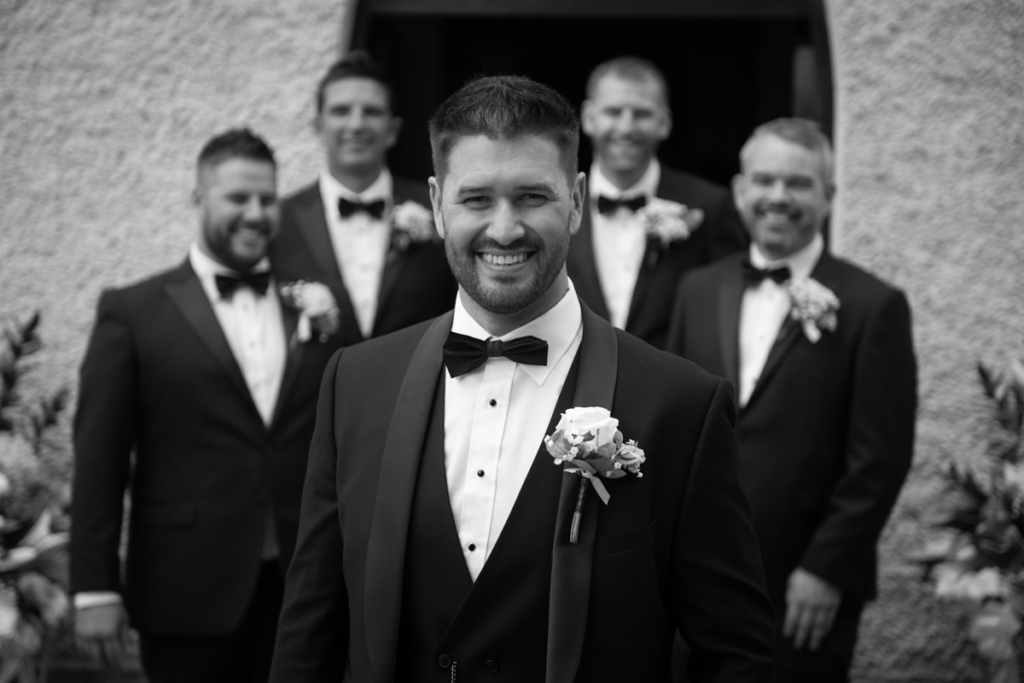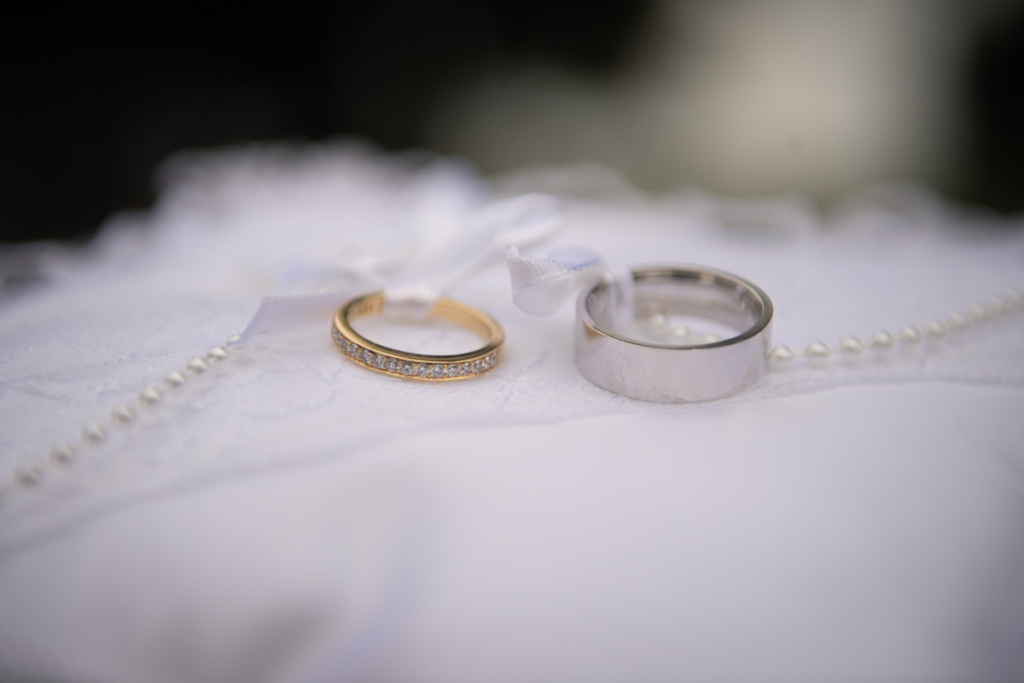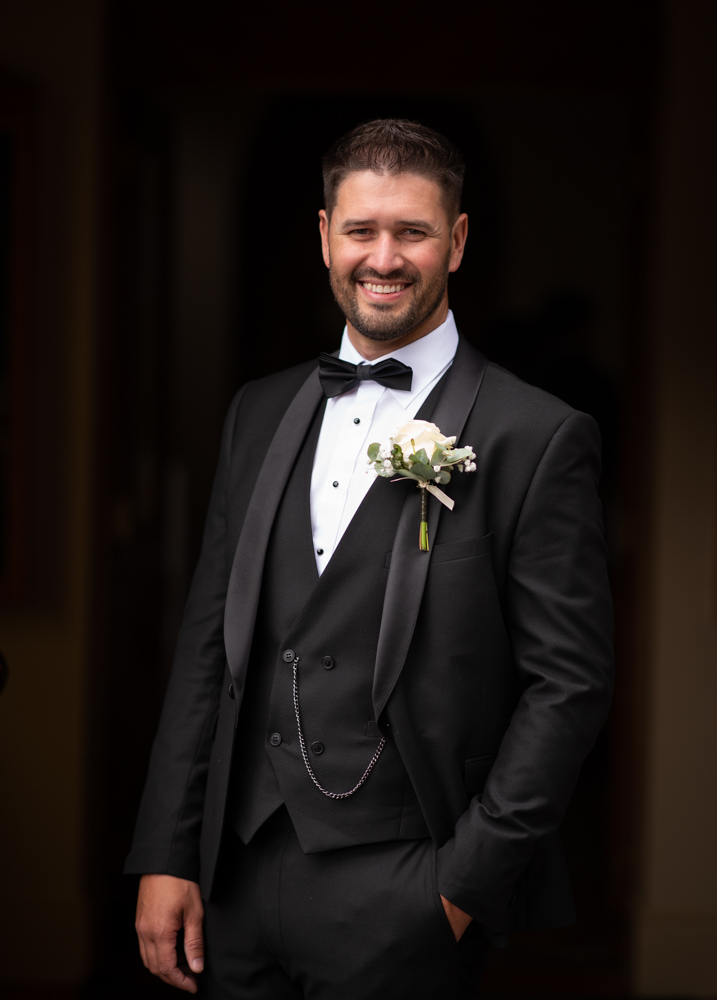 How did he pick his wedding suit…
Bruce got his suit from Protocol in Dublin. He got a gorgeous black tux. Tony was absolutely fantastic, he was friendly, funny and so good at what he does – he was able to advise Bruce so well. Bruce and the lads were very happy and looked so sharp.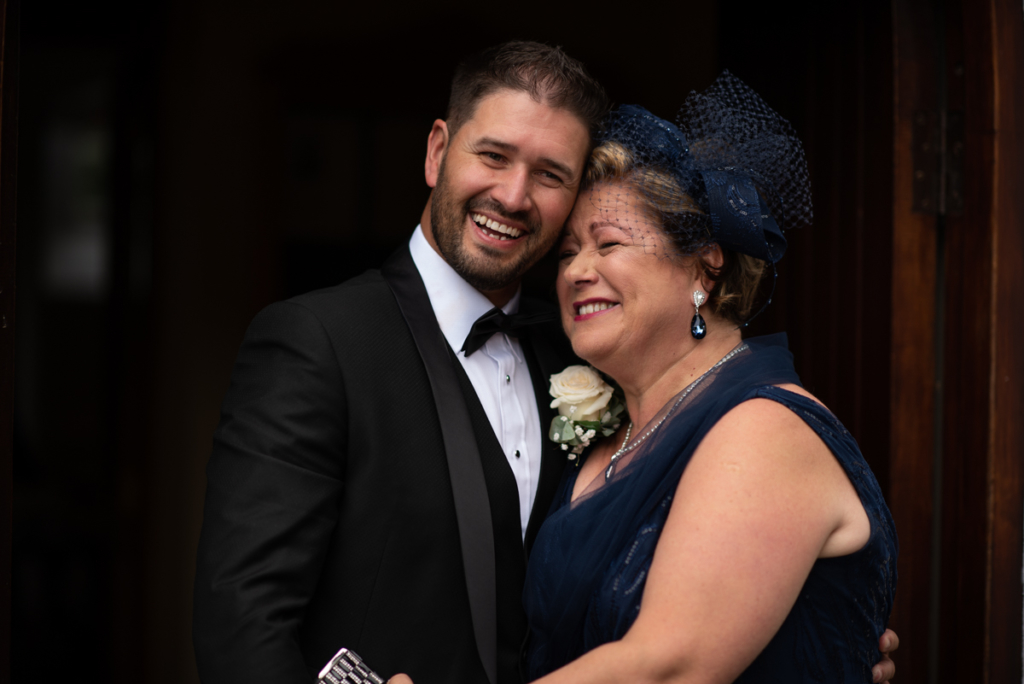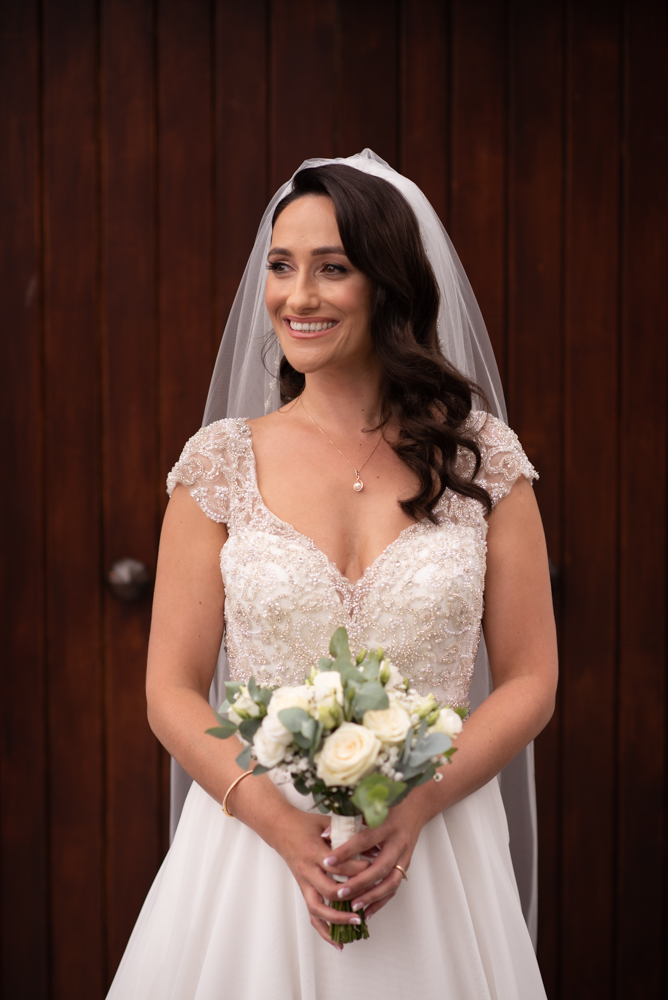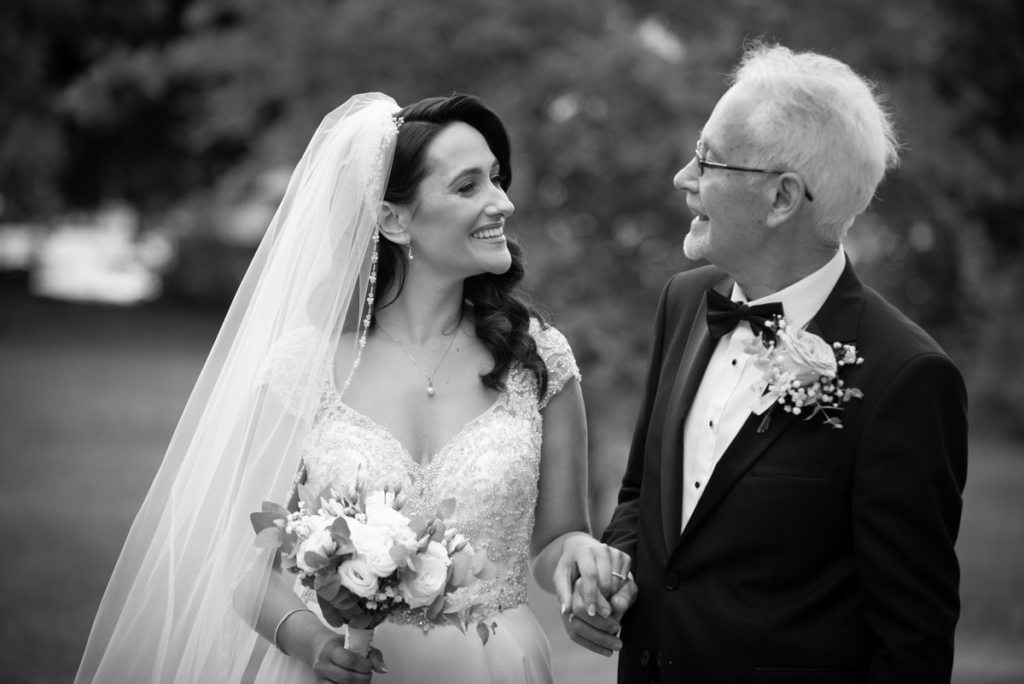 The proposal…
It was January 13th 2017 – yes a Friday! We were going out for dinner in a lovely restaurant in town called Fire. Bruce had a big plan to bring me to Grafton Street and to propose outside but as it was lashing rain he had to change his plan.
After we finished our main meal Bruce got down on one knee and popped the question! I think I was in shock because when he got down on one knee, my first thought was "What is he doing down there? Did he drop his serviette?" It was only when I saw the reaction of the lady in front of us it dawned on me what was going on!
The restaurant staff were so lovely and prosecco was flowing. It was lovely to have that moment together before the news got out!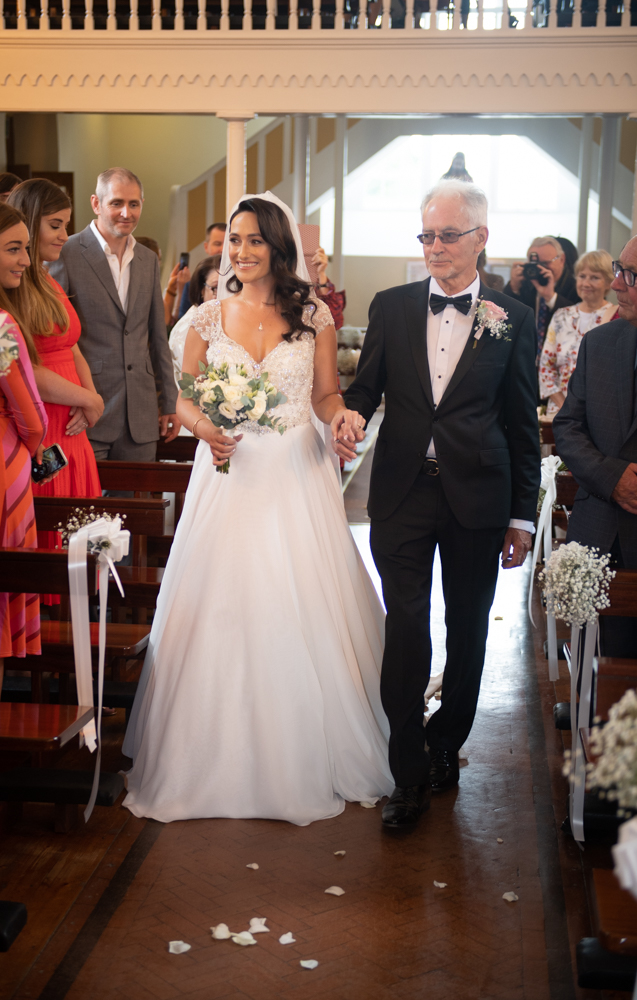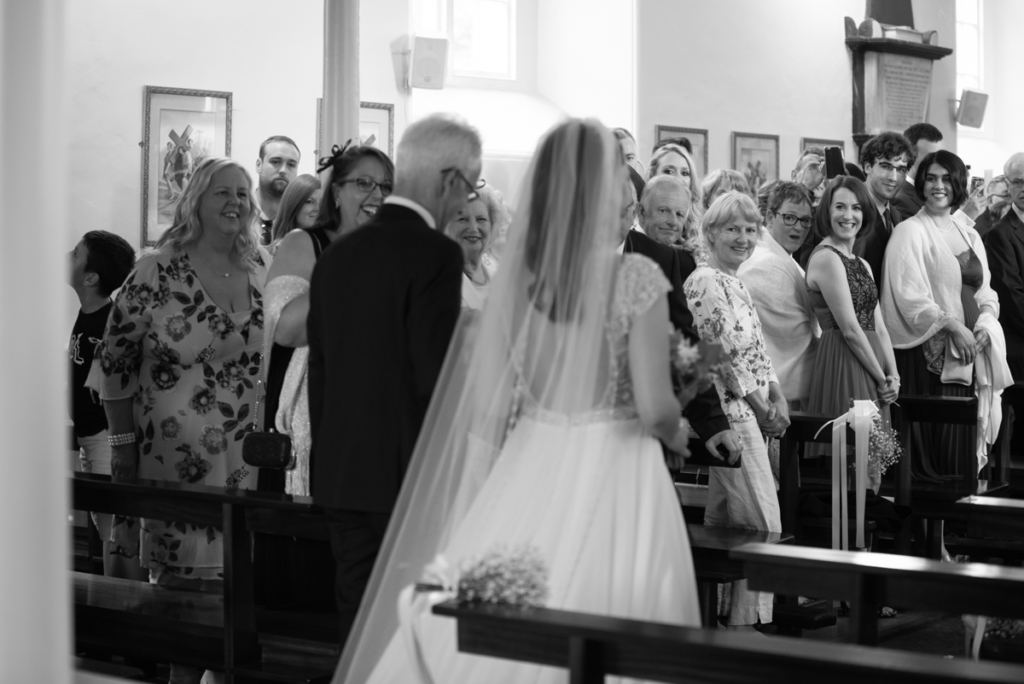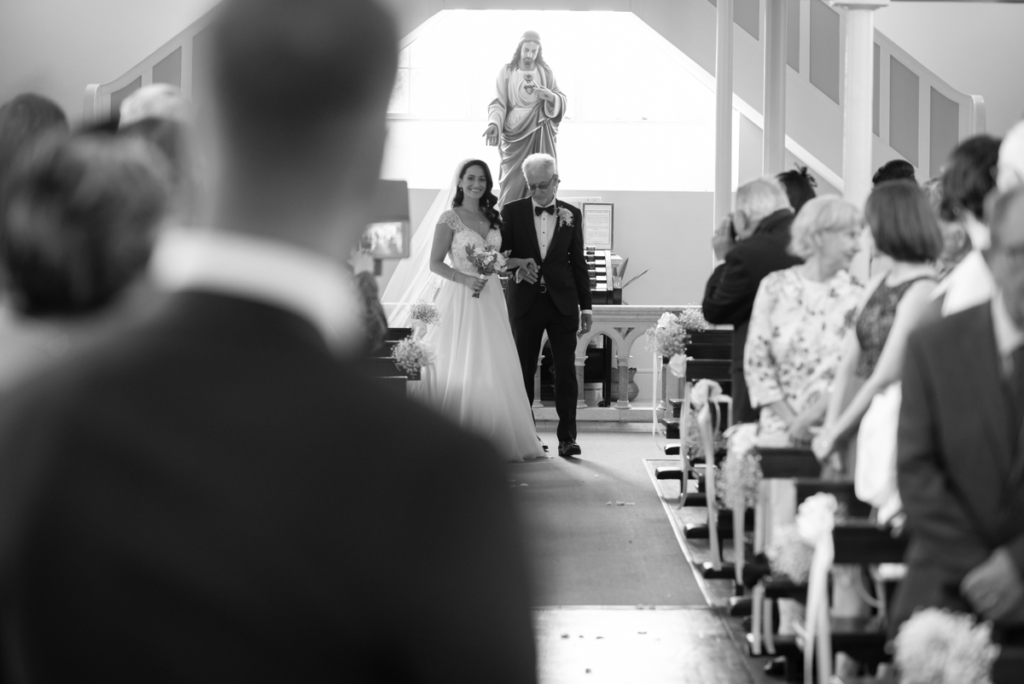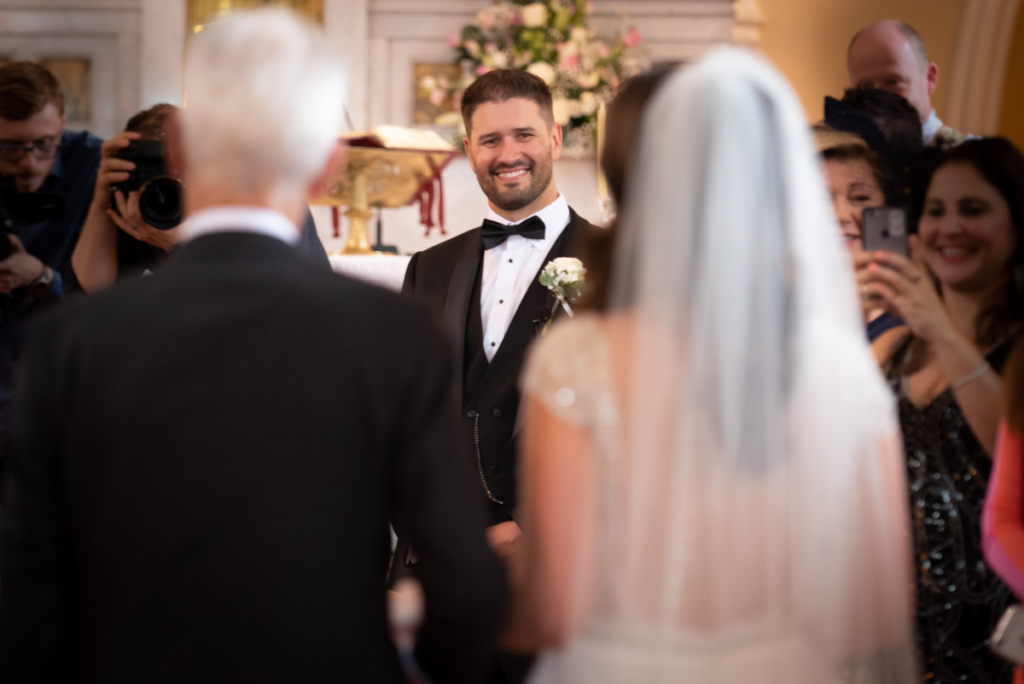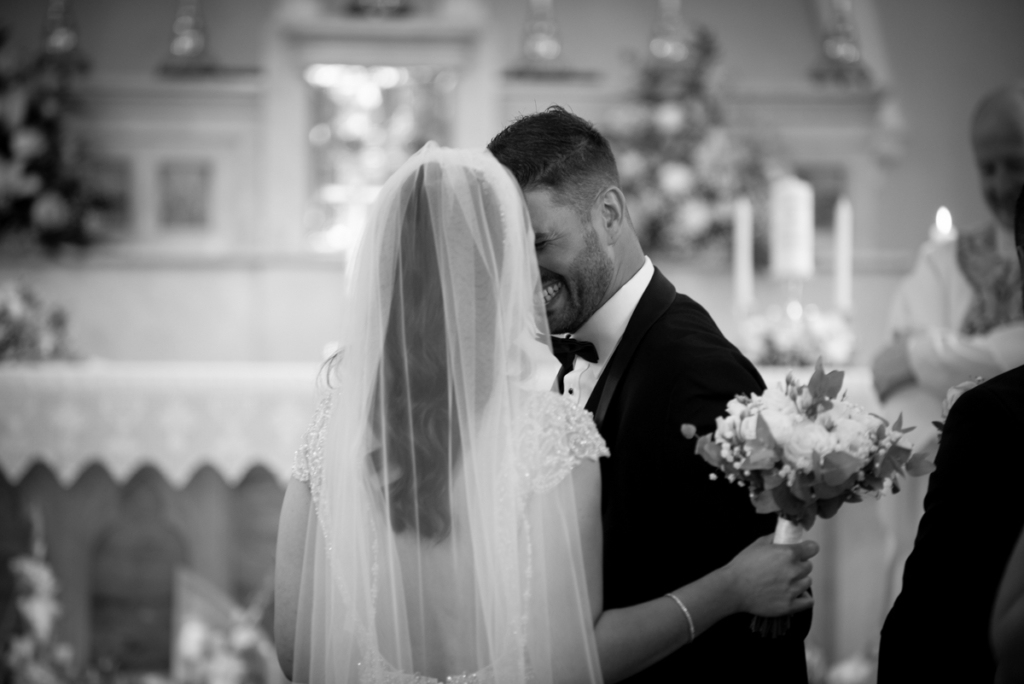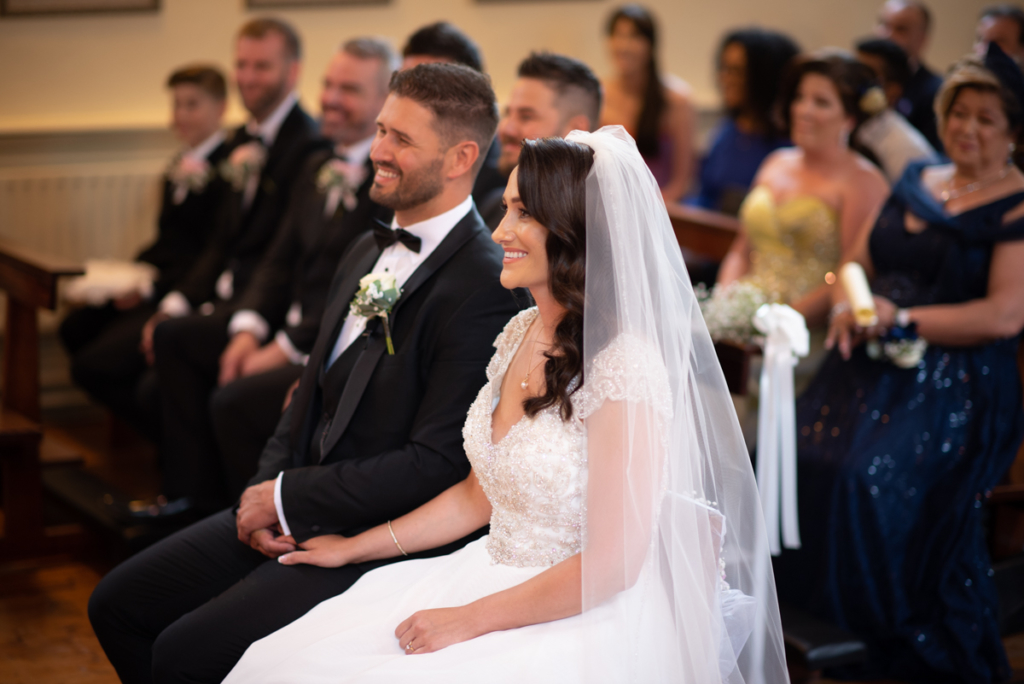 The Planning…
It was so lovely visiting all the venues and seeing them laid out so beautifully. Planning definitely has its stresses, but sure look you get through those moments.
I think some of my favourite memories were venue shopping with Bruce and going dress shopping with my family and friends. Special moments I will treasure. Our Radisson Blu wedding was just perfect.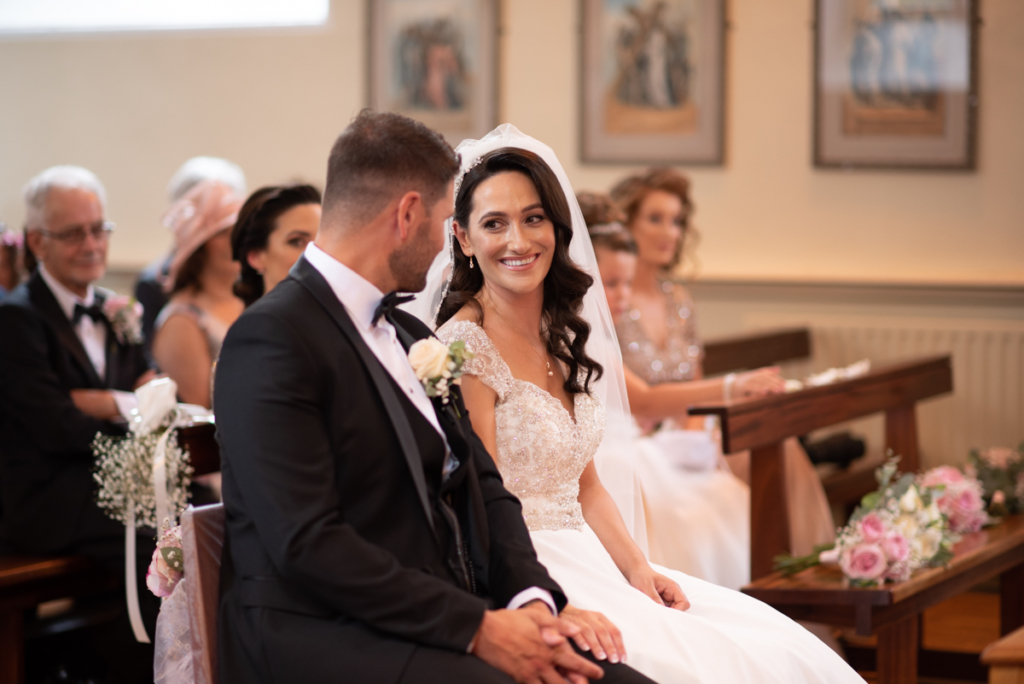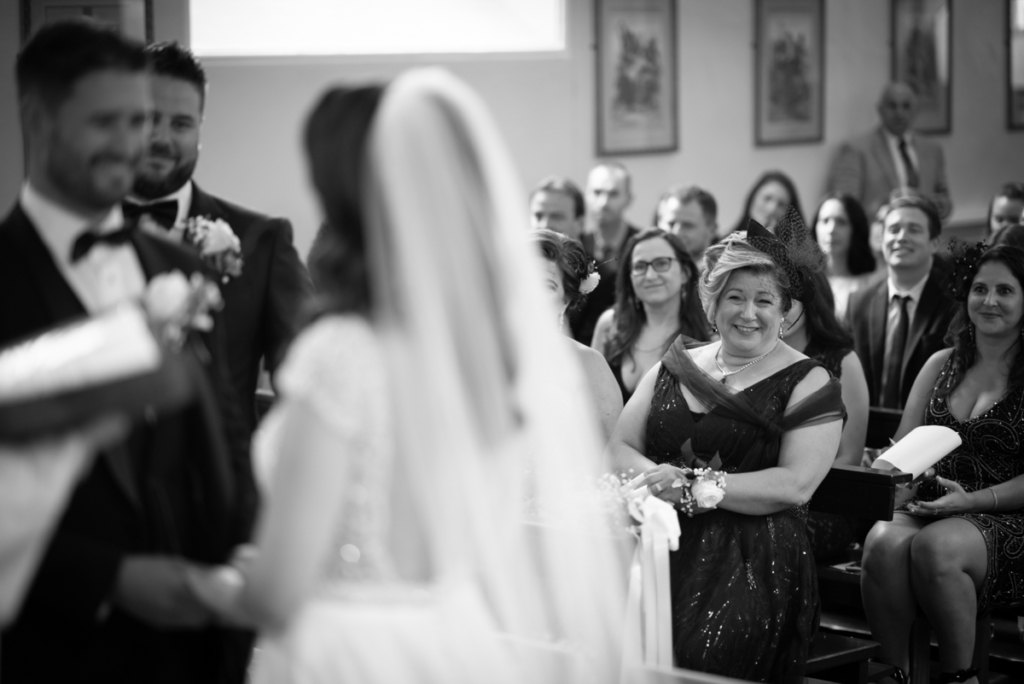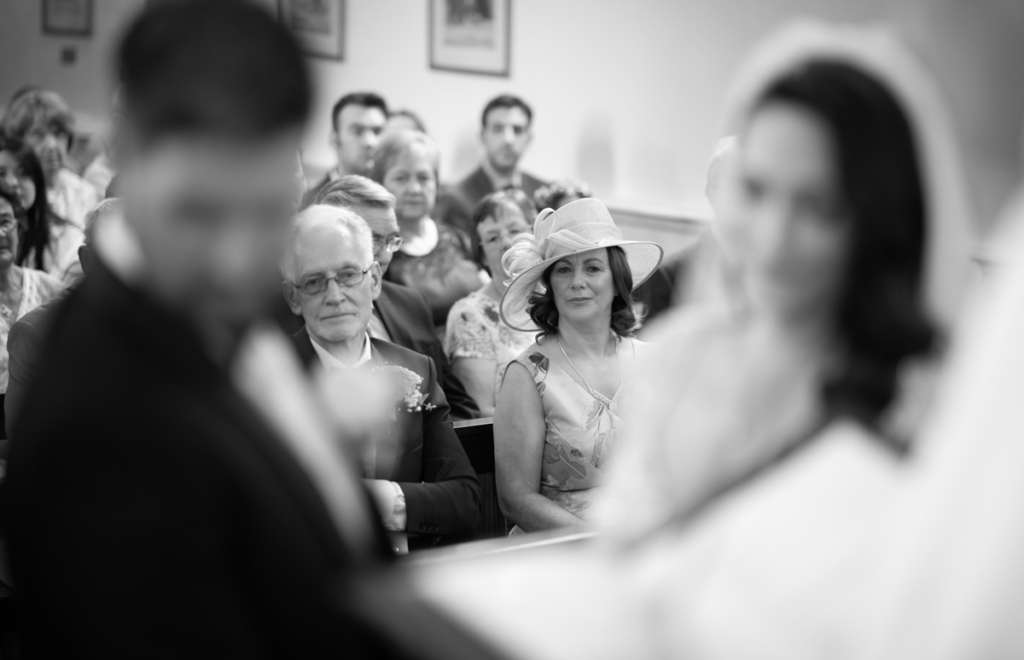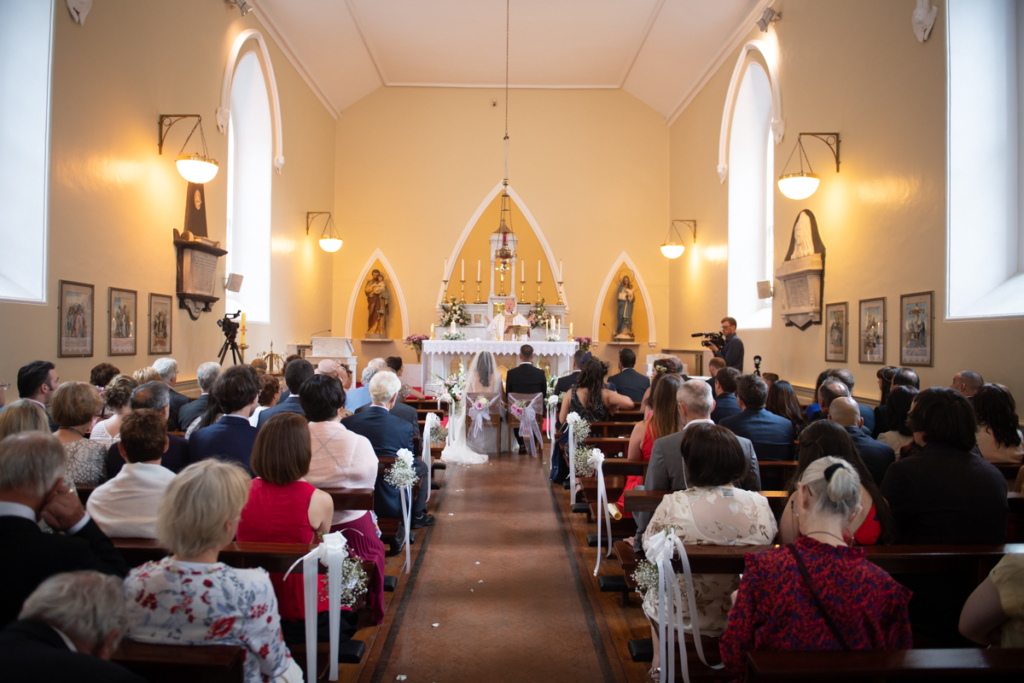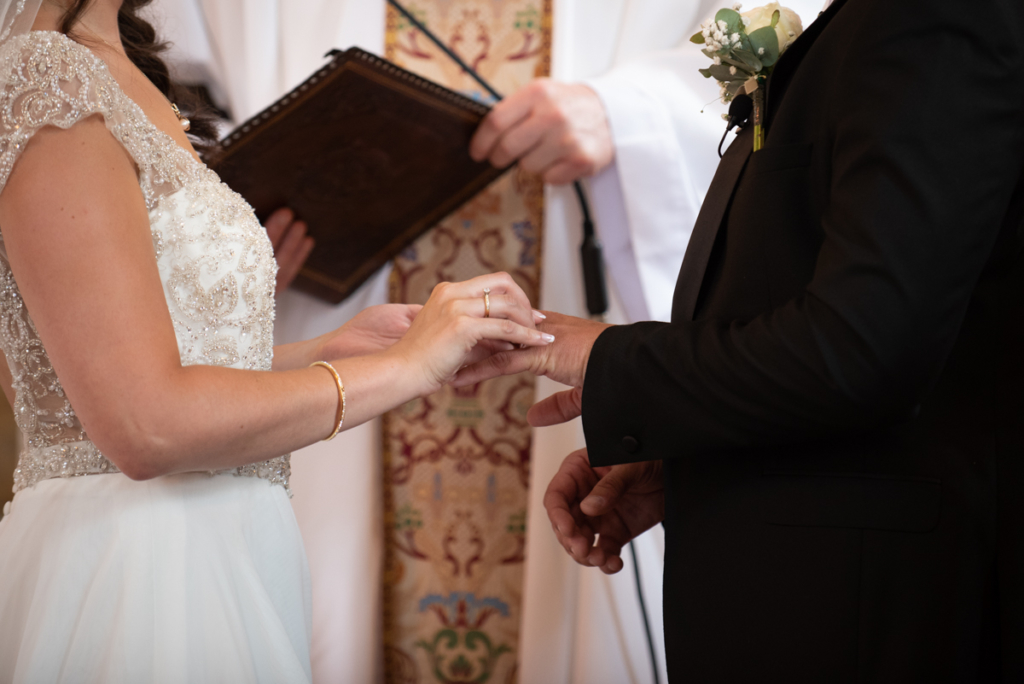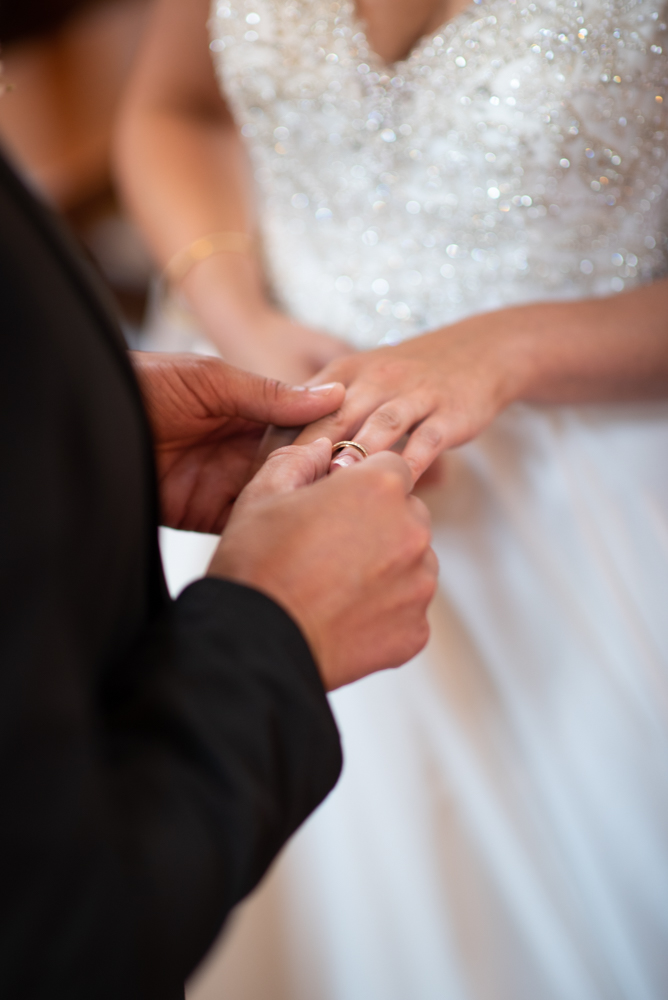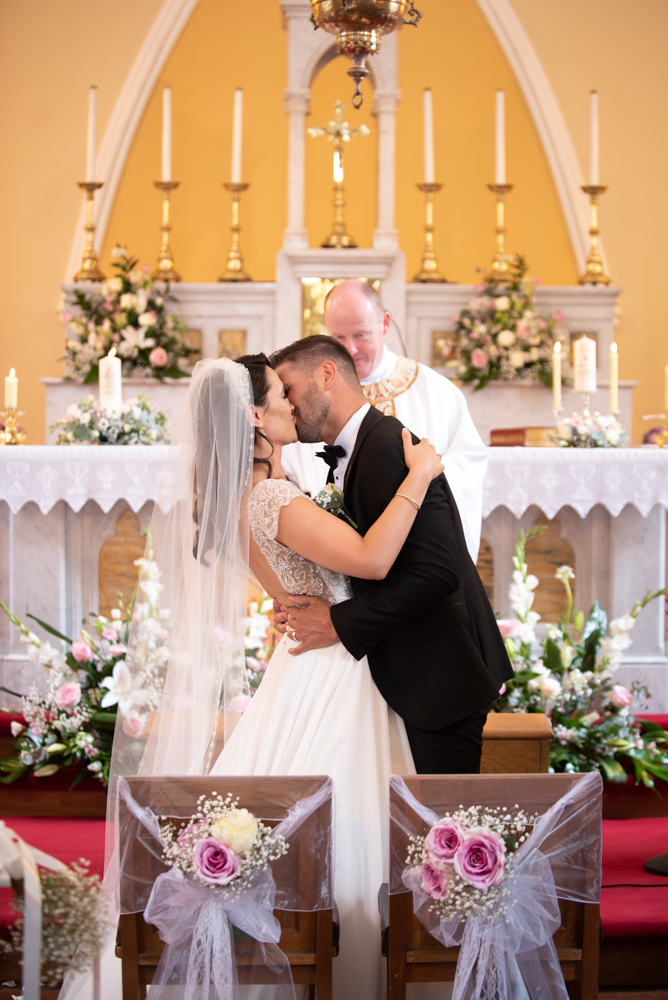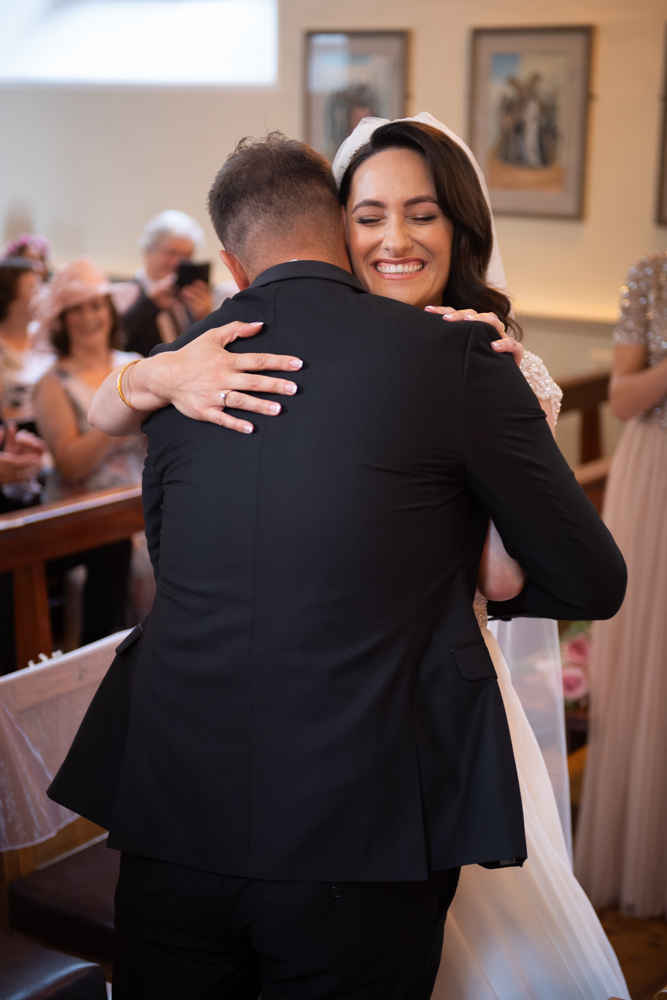 Your wedding ceremony…
It was in Church of the Assumption in Batterstown, Co Meath. It was a smaller church, cosy and intimate.
When we rocked up we were blown away by the work our family friend Vivian did on the flowers – they were so beautiful. She did such a fantastic job. Our local priest Fr. Stan was amazing! He is such a lovely man, walked us through everything and he had us all laughing and smiling on the day! We are very blessed to have him in the community.
We had music by Bow Musique, a three piece strings group. Wow, they were something else. Talk about adding atmosphere. I come from a family of musicians so music is very important to us, they blew all of us away. They had a wonderful repertoire of classical and well known pieces.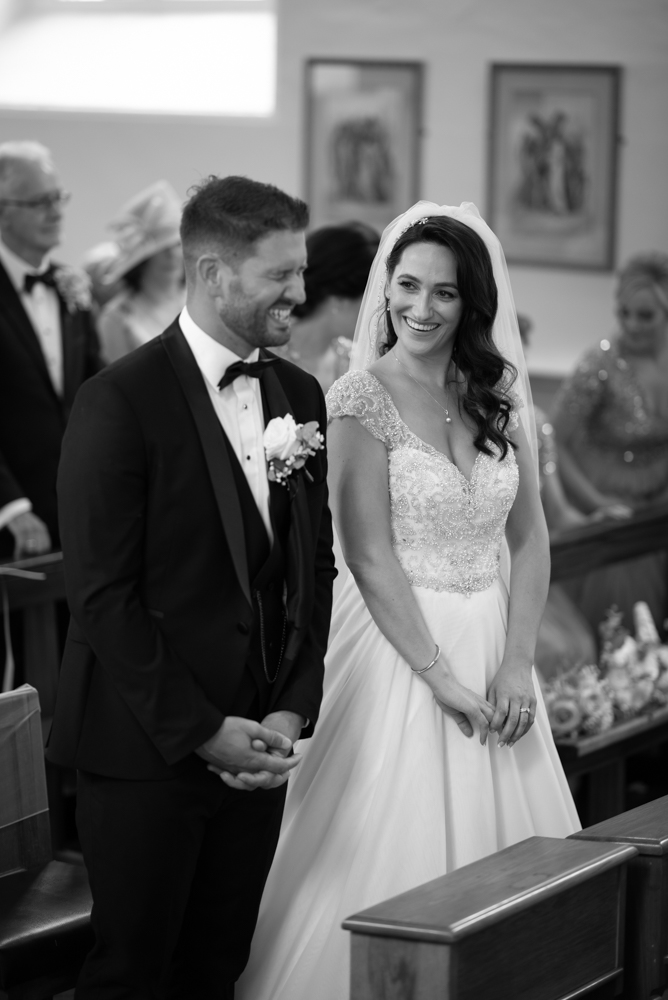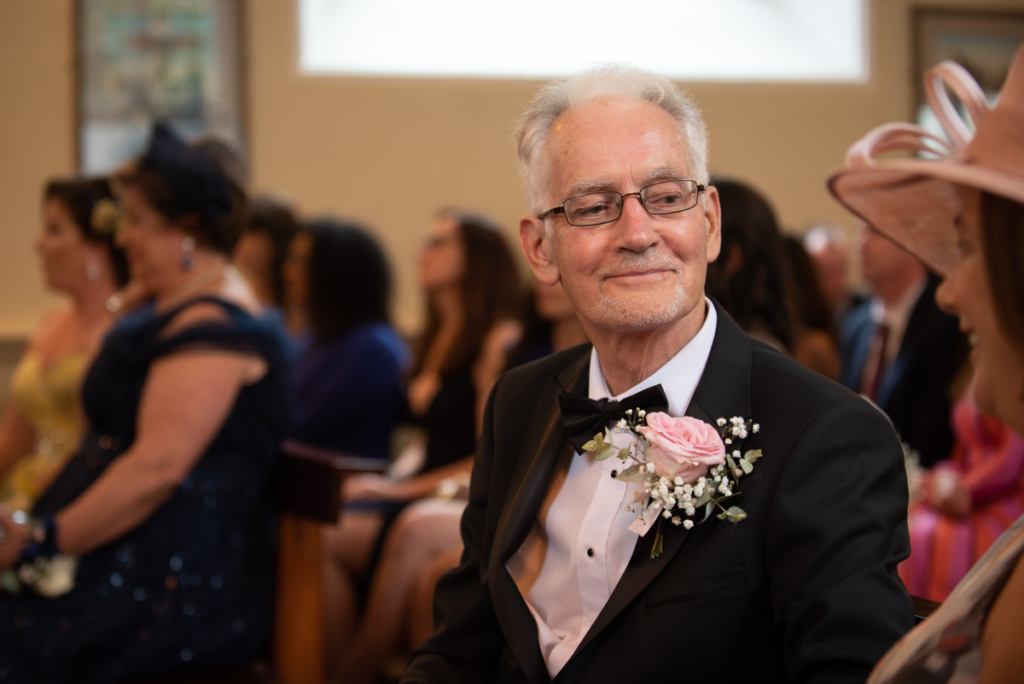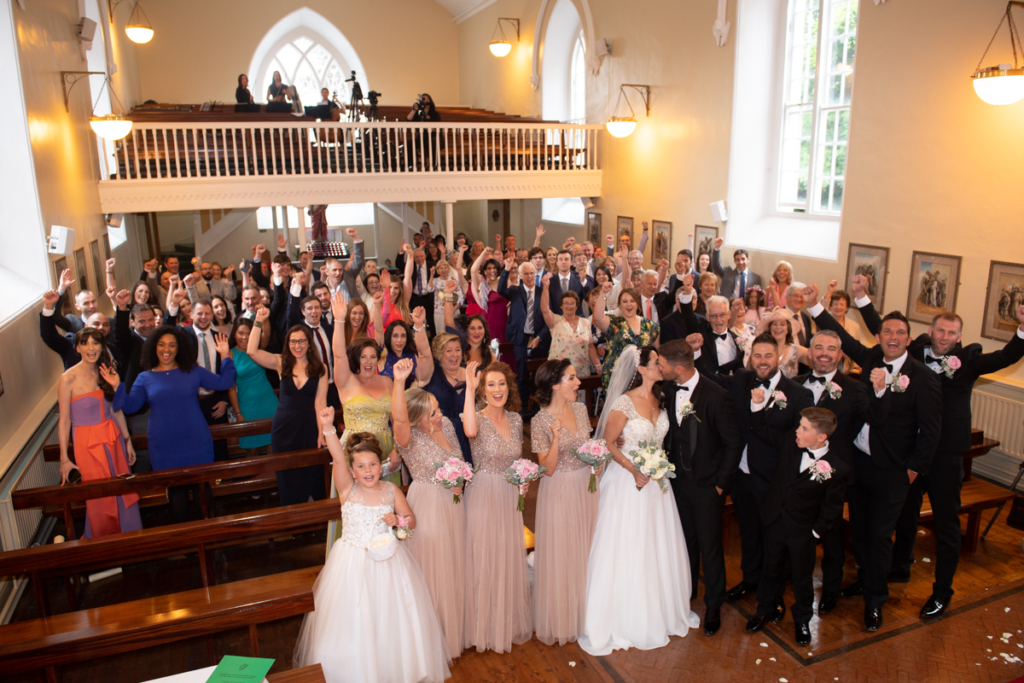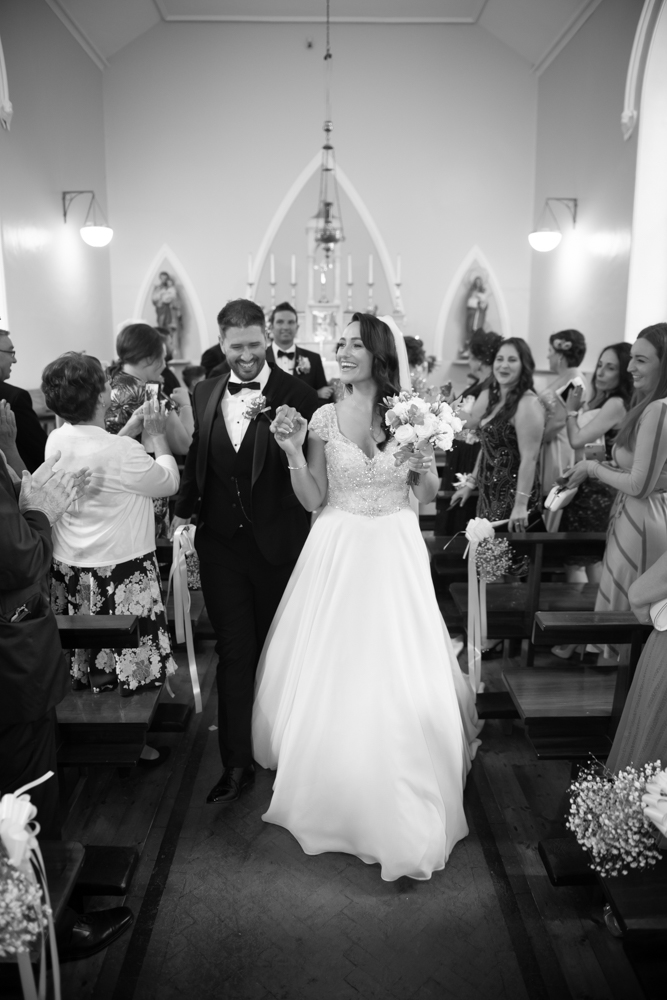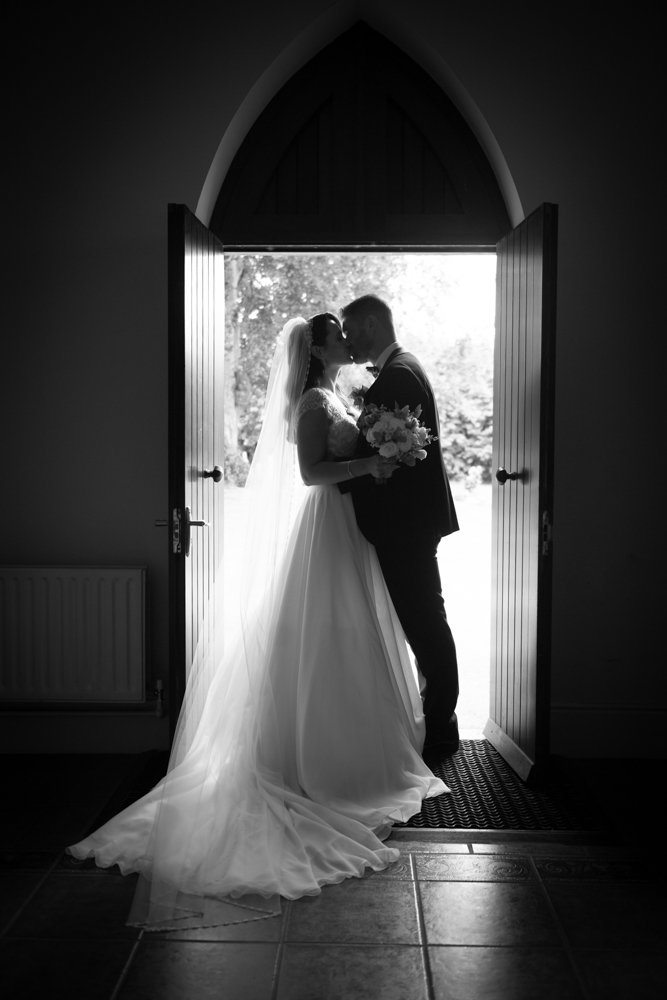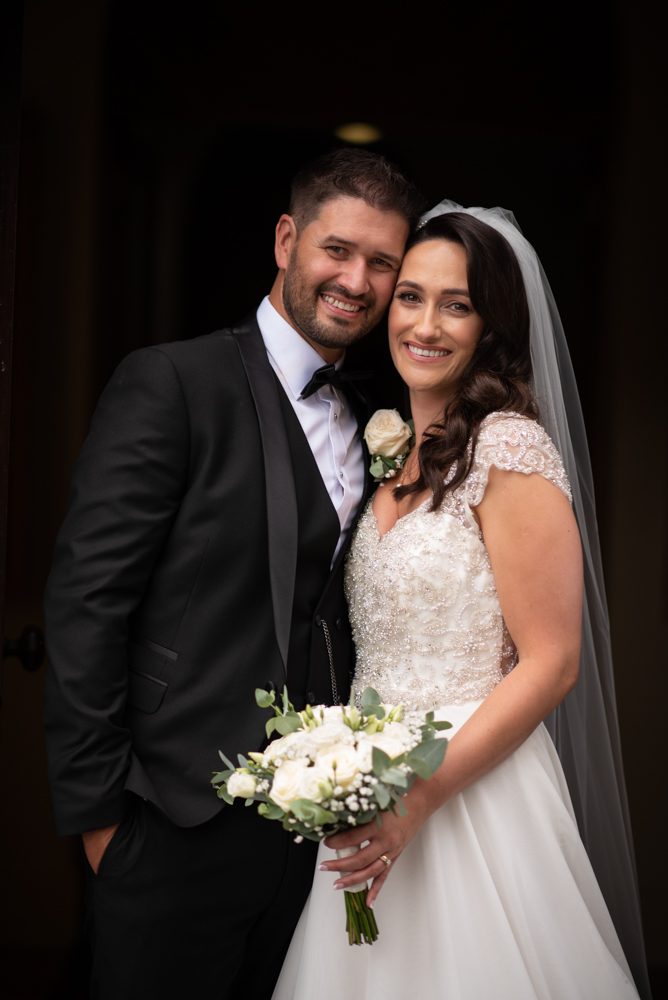 How did you choose your wedding photographers…
The Fennells are simply the best! We first did an engagement shoot with Mark and Fiona and the photos were so amazing and romantic. Bruce is not a big fan of the camera and Mark and Fiona made him feel so at ease.
We were thrilled they did our wedding. There was no one else we wanted! We booked The Fennell's for both photo and video. They were such good craic on the day too, all my family and friends commented on how lovely they were and how they didn't even realise they were taking photos – they're like photo ninjas!
I have to say too that in the planning leading up to the wedding Mark and Fiona were so great with tips and advice, especially on timings of the day – they have years of experience behind them and know what works well, we were so grateful for their help because we didn't have a clue! And the photos! – oh my gosh – I'm literally trying to find the words!
They captured everything so well, so beautifully, even the 'in the moment' shots – they were out of this world. Stunning. I cried when I saw them! The quality of them. Both of us were blown away and cannot recommend them highly enough.
The best thing is that we have these photos, and video, to treasure our special day forever. We are so grateful.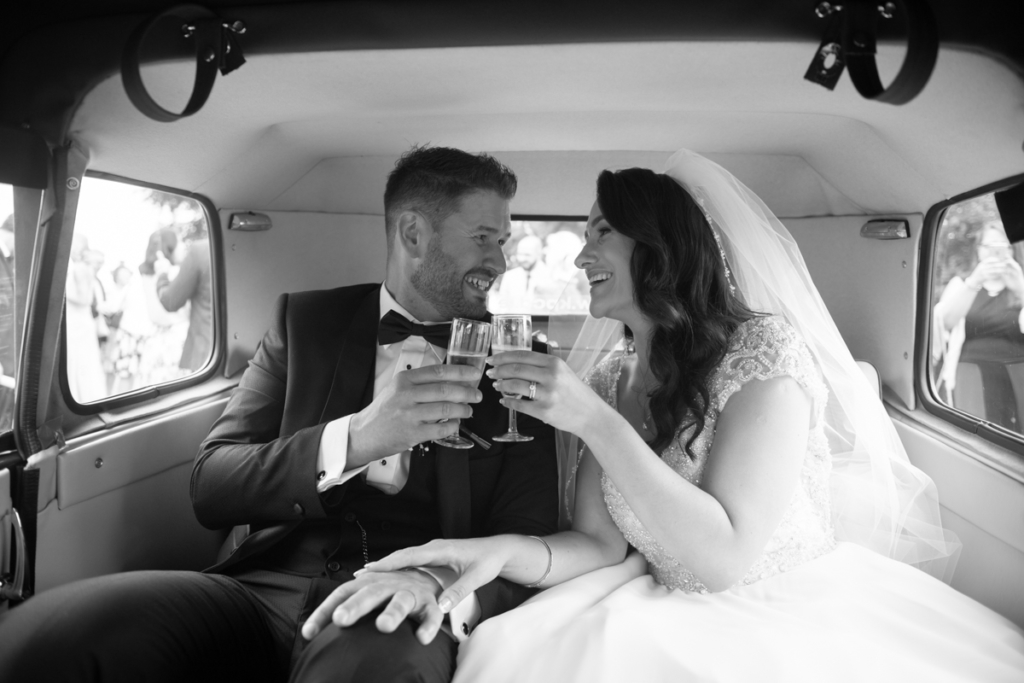 Radisson Blu Wedding of Rebecca and Bruce in Stillorgan.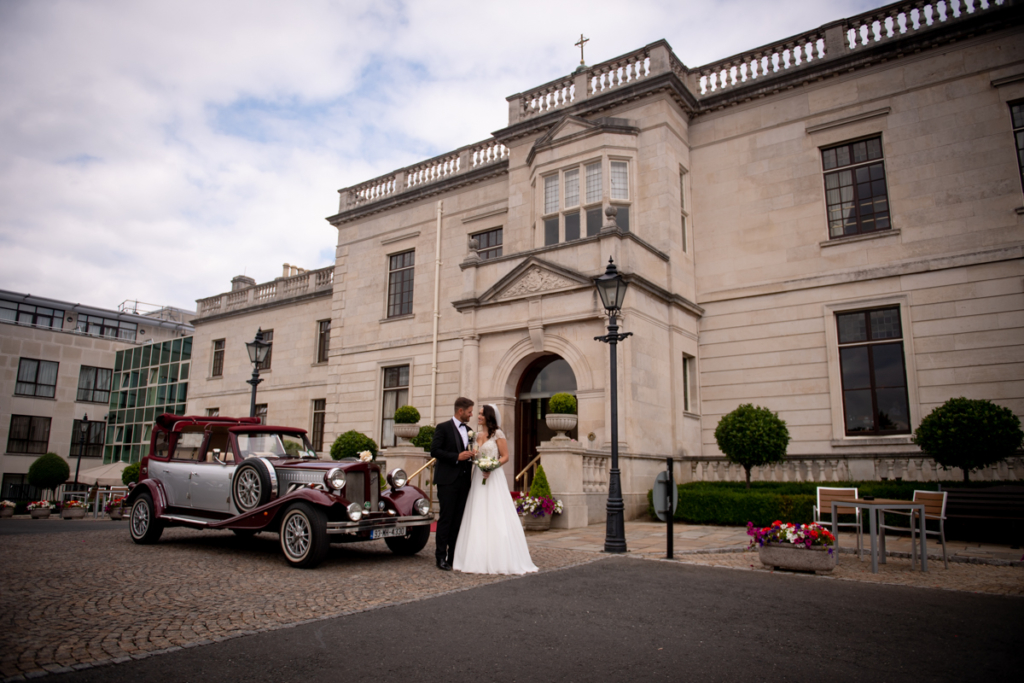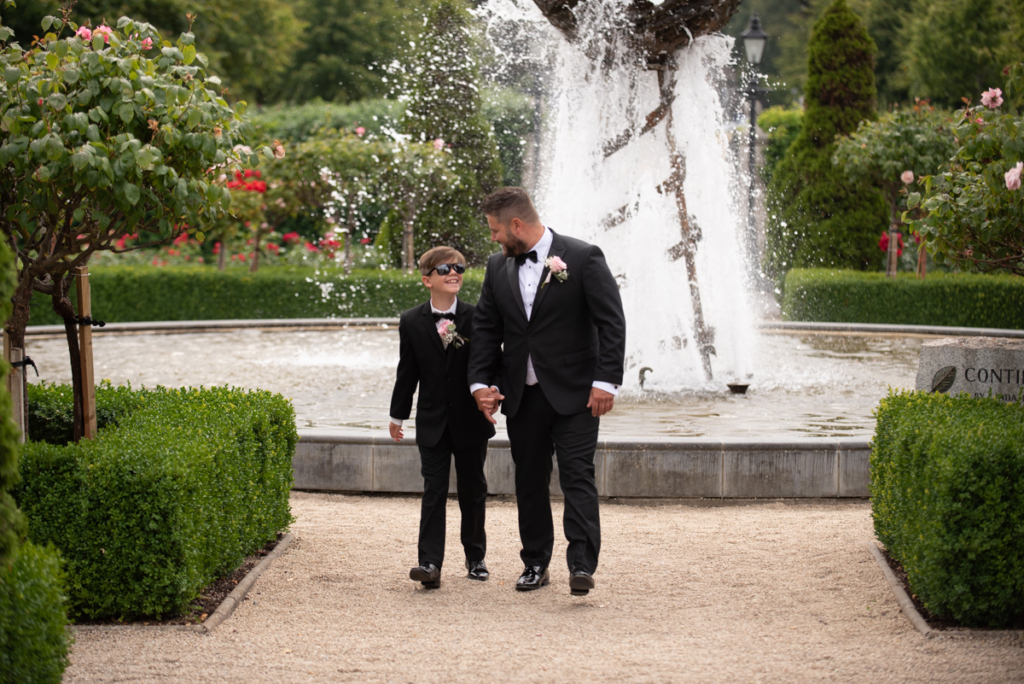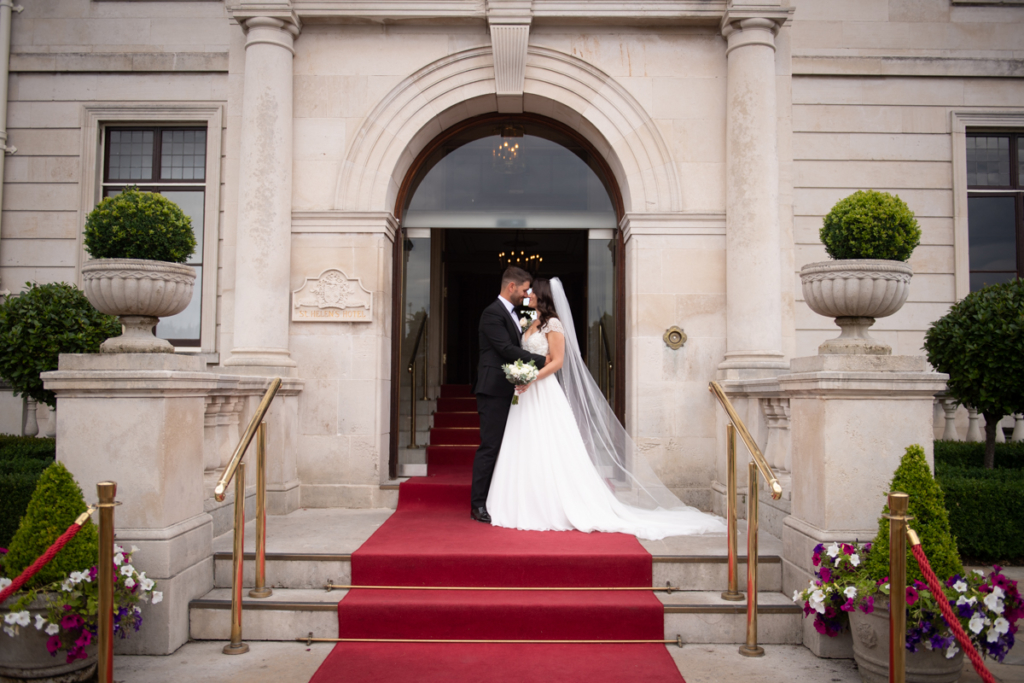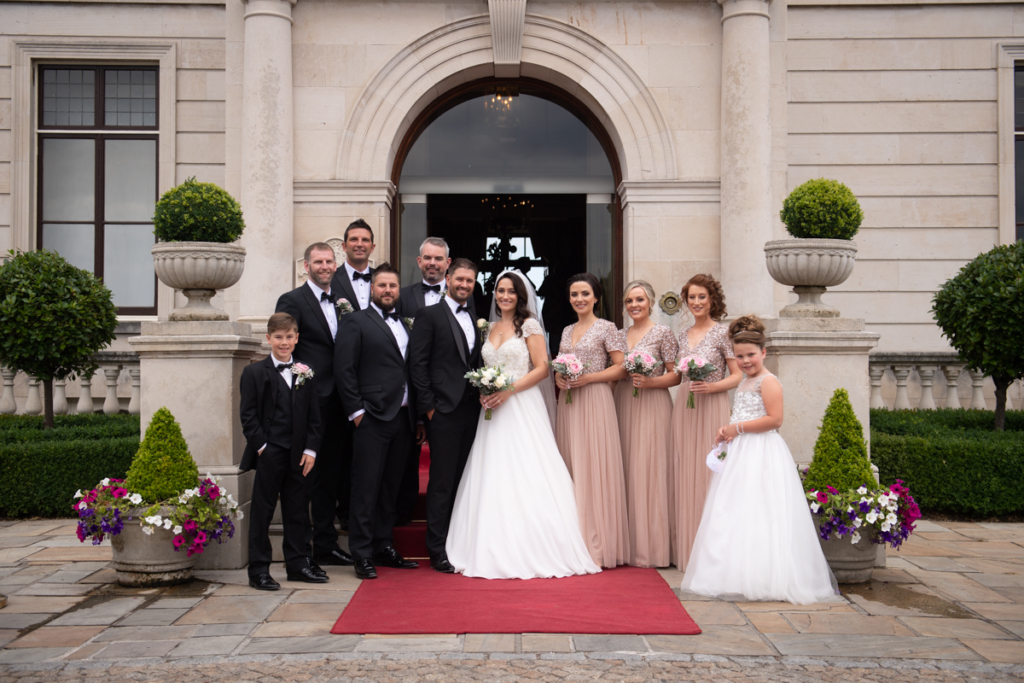 What your bridal party wore…
Long dresses from Asos. Bit of bling on it too! I was so happy with the quality and the price. I was delighted to find a dress that suited all the girls and that they all liked. They all looked stunning!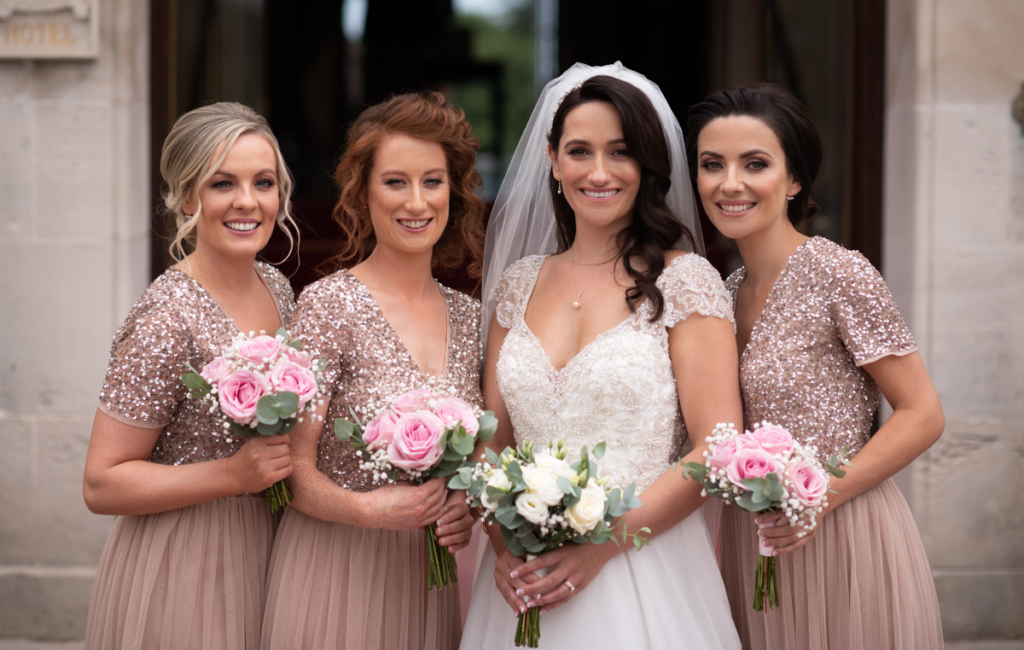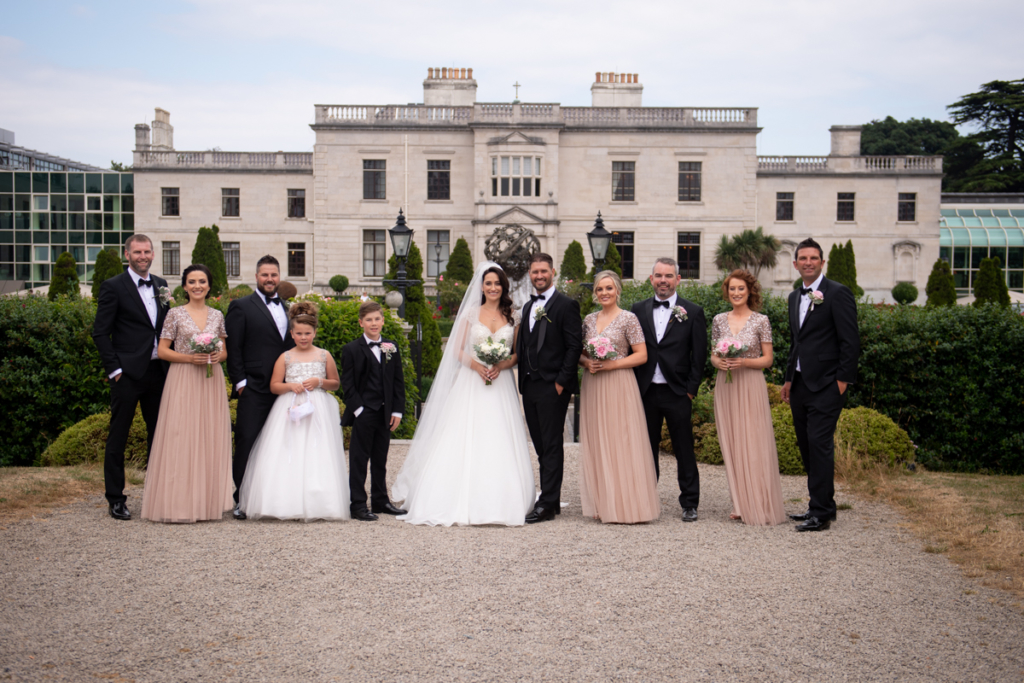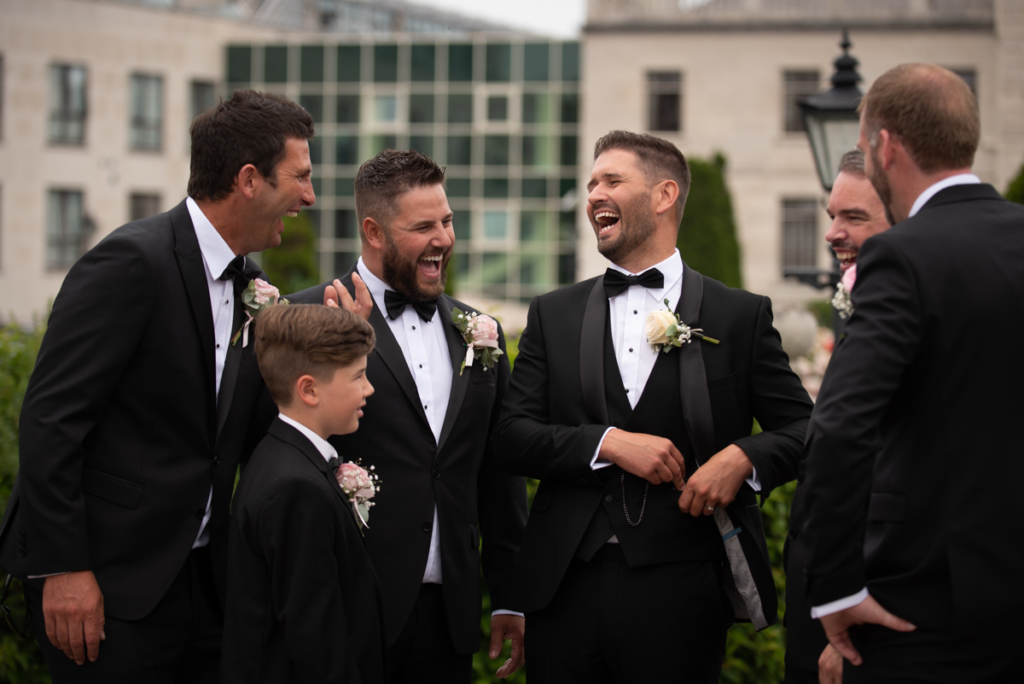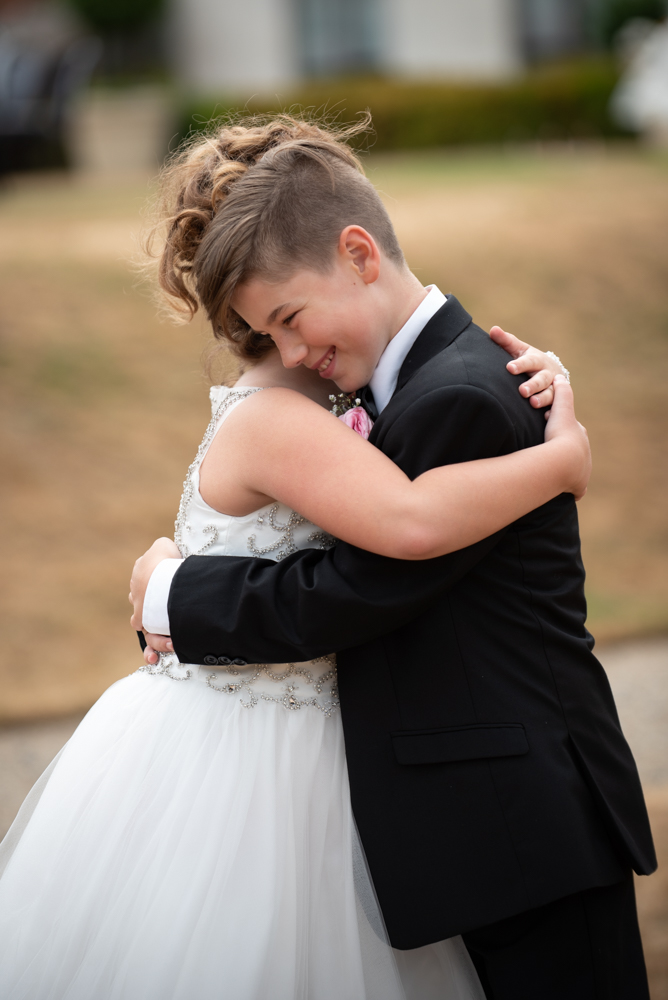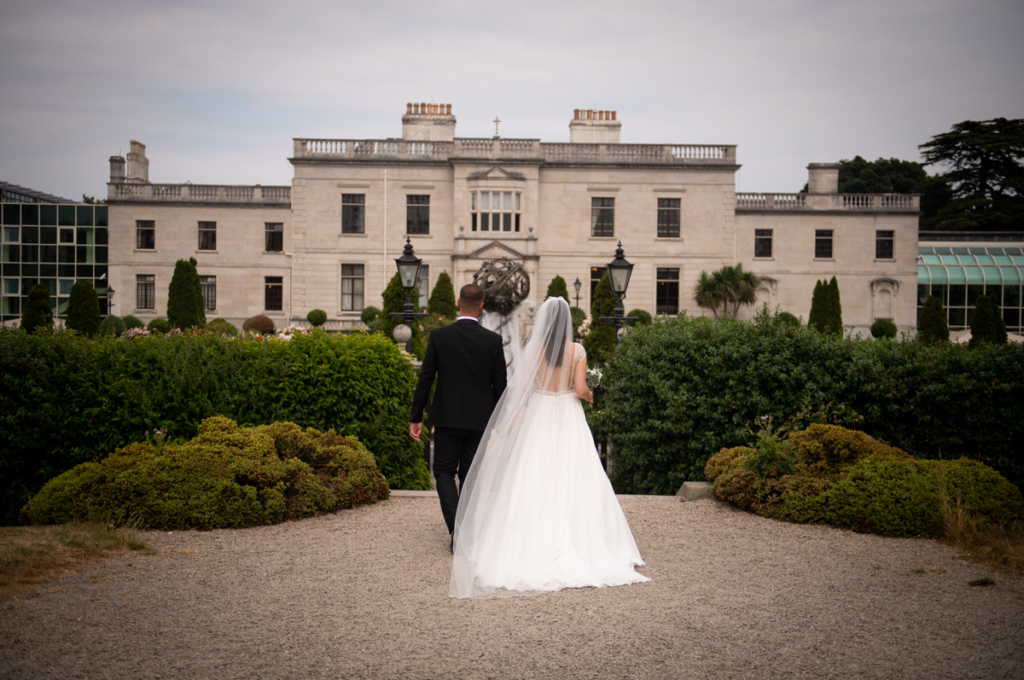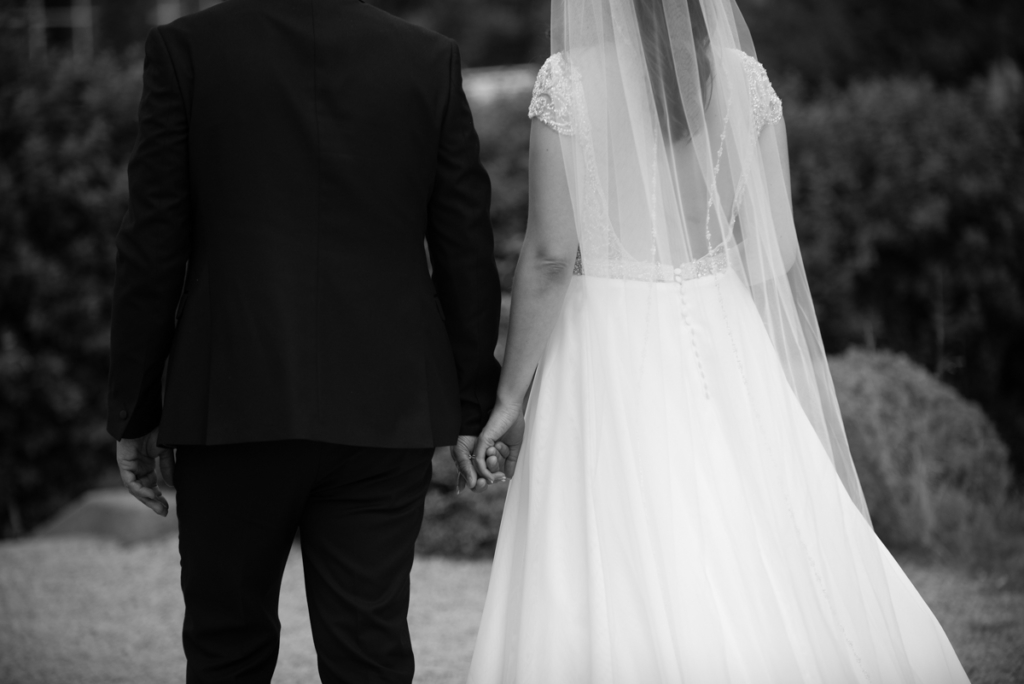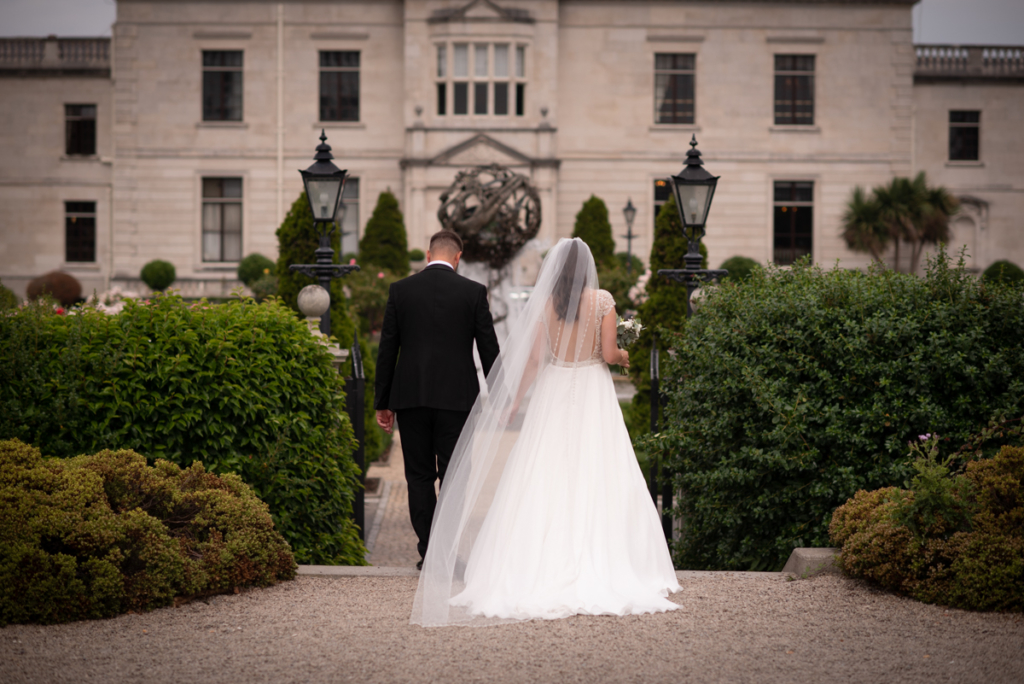 The Venue and how was it decorated…
Tracey and the team at Wow Weddings did a spectacular job on the room. We were absolutely blown away. The whole room was draped in white, the lighting added great atmosphere, some cherry blossom trees and we got the pièce de résistance – the lit up dance floor!
We found the quality of what we got for the price was absolutely amazing. Everybody commented how lovely the room was. Our wedding theme/colours were blush pink and cream.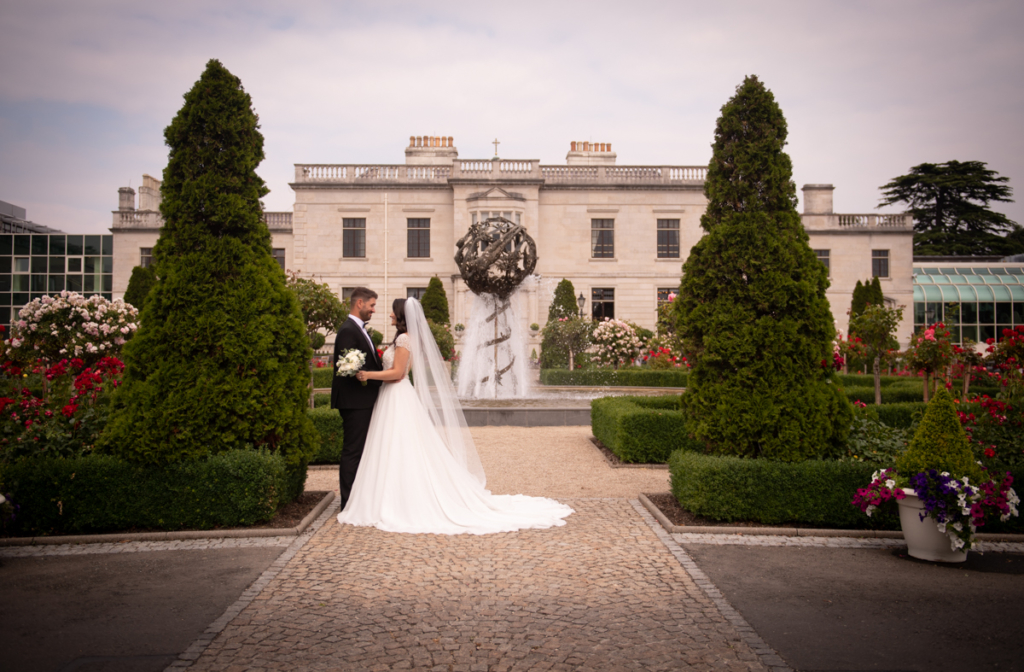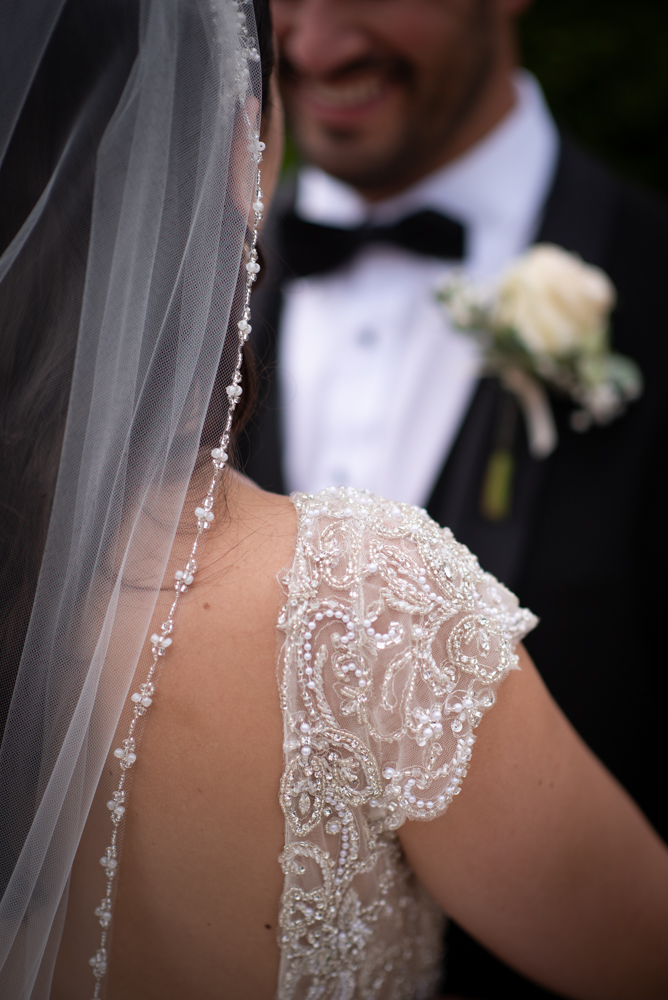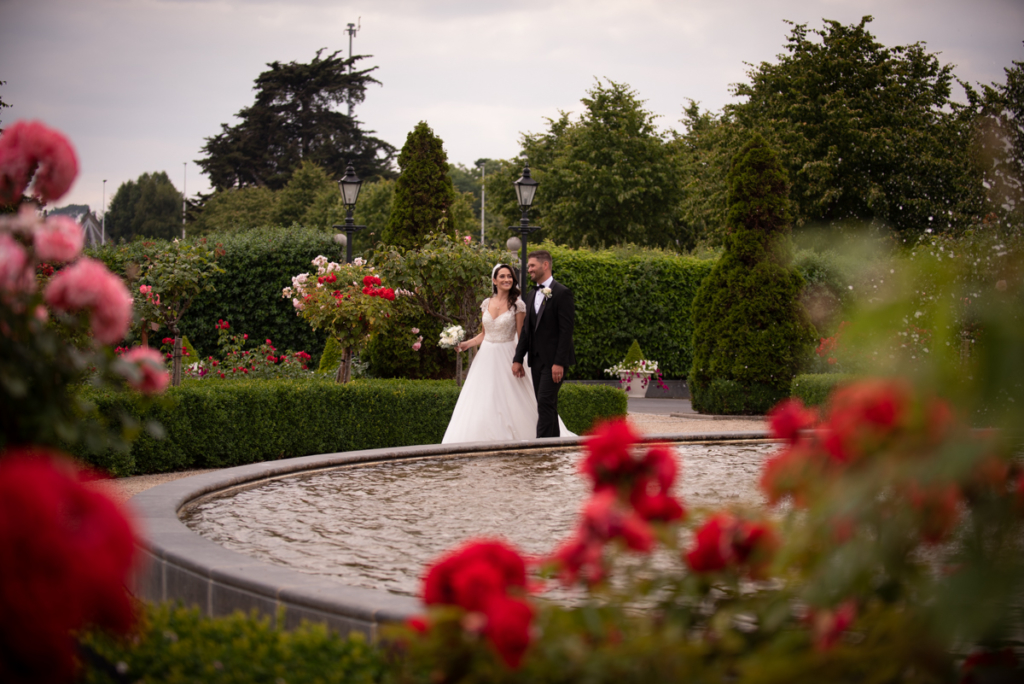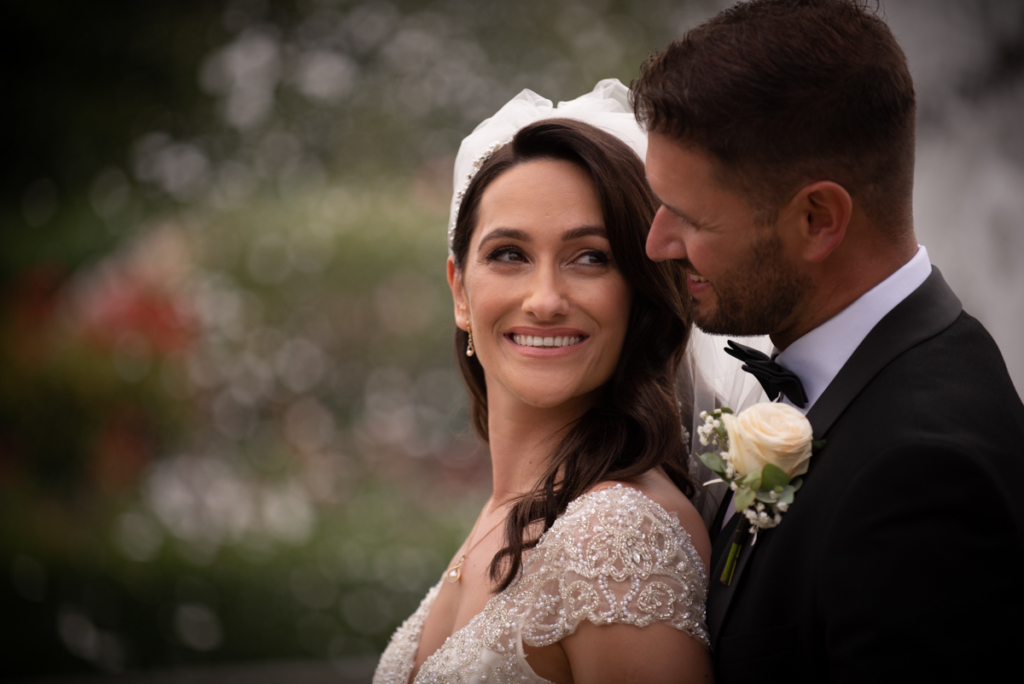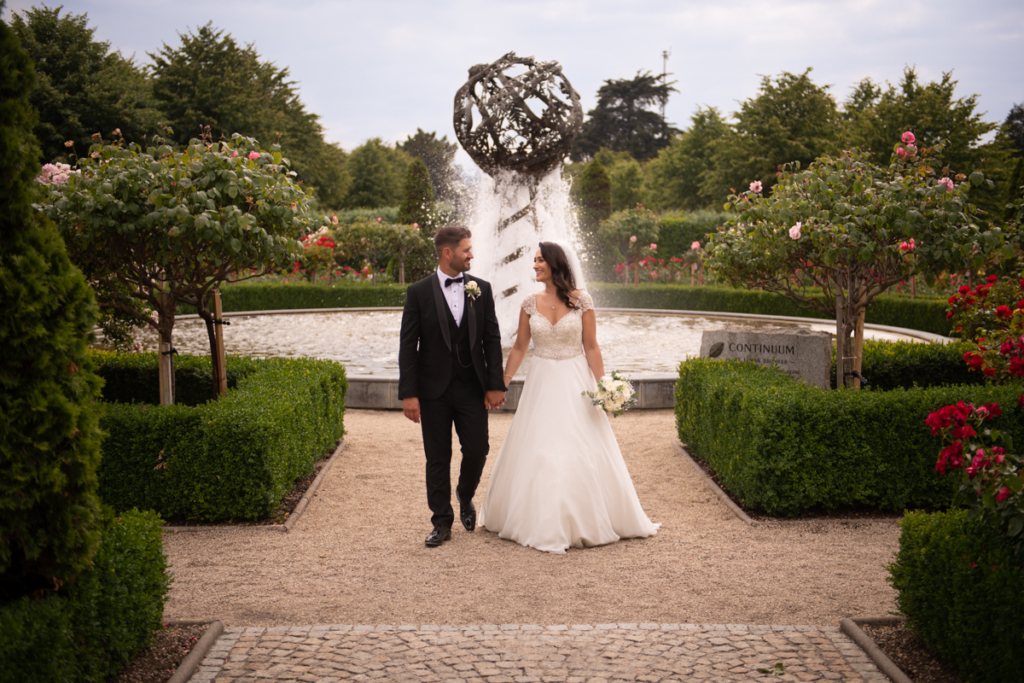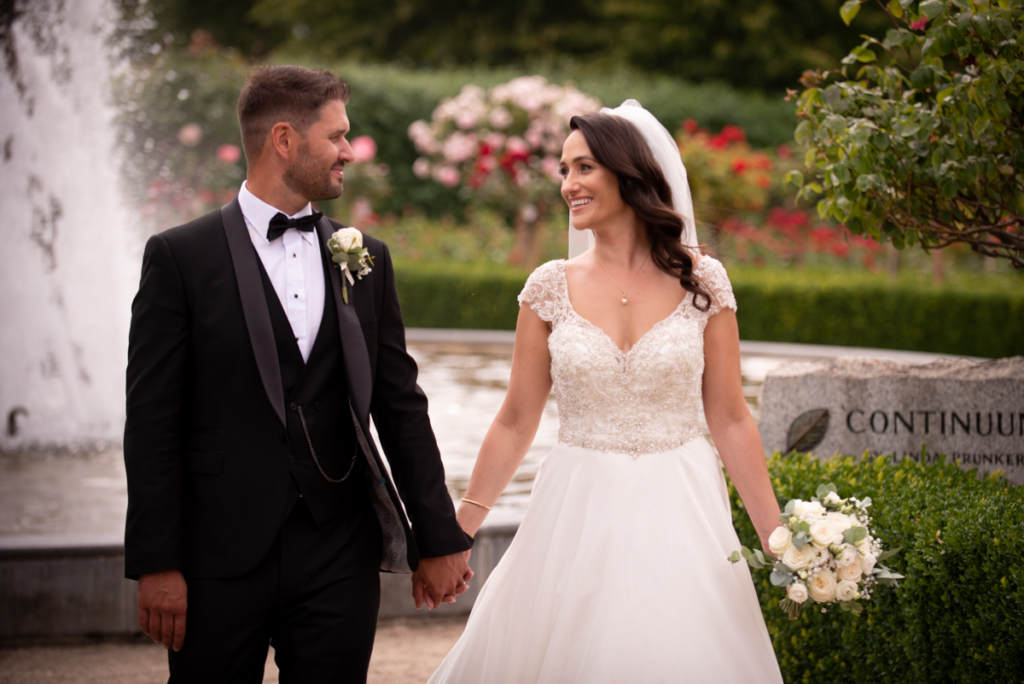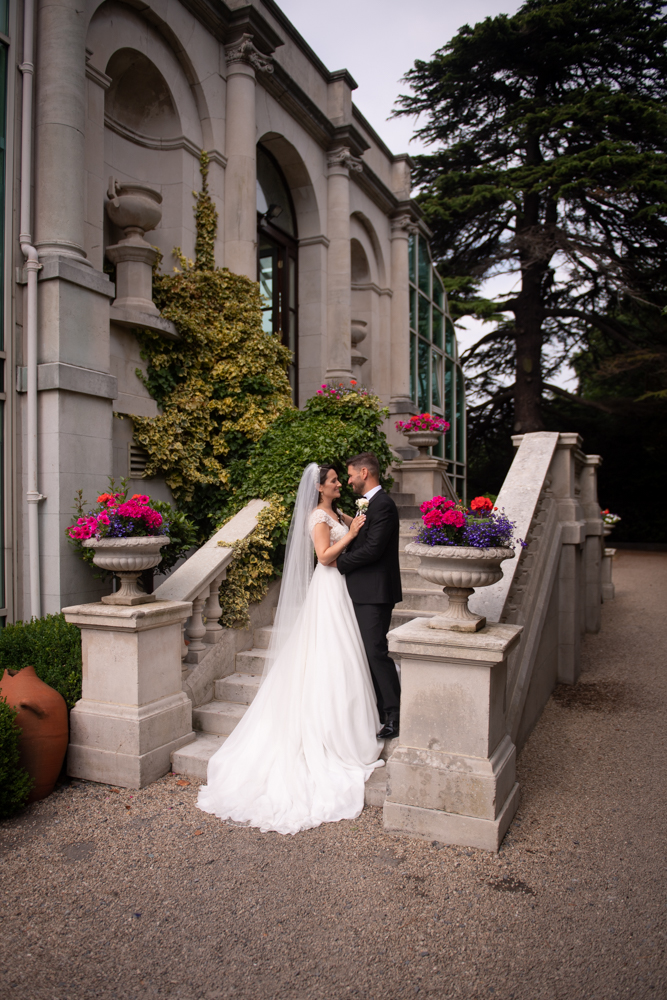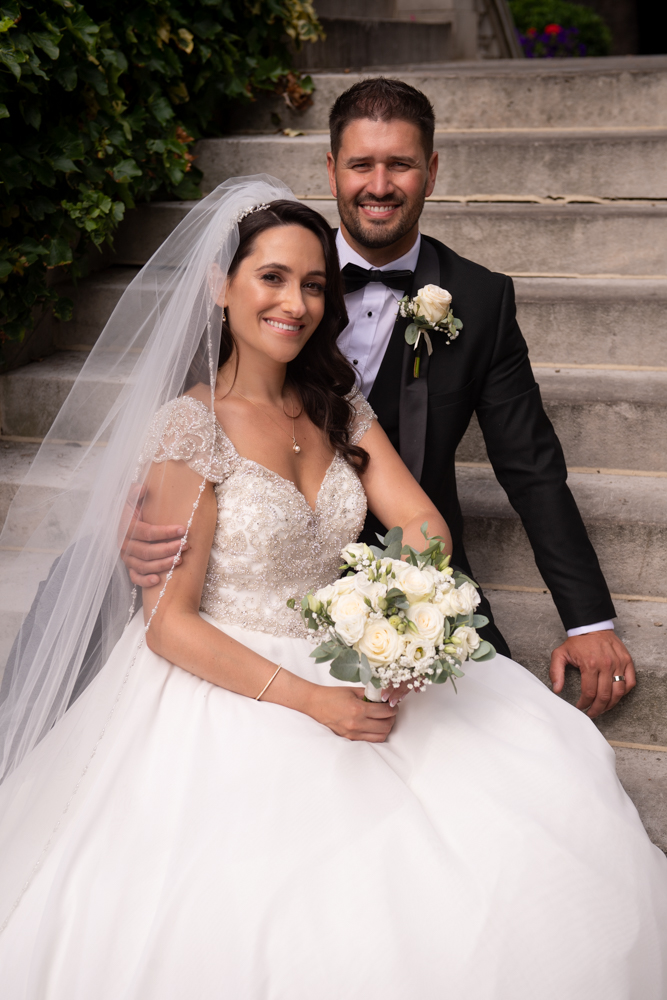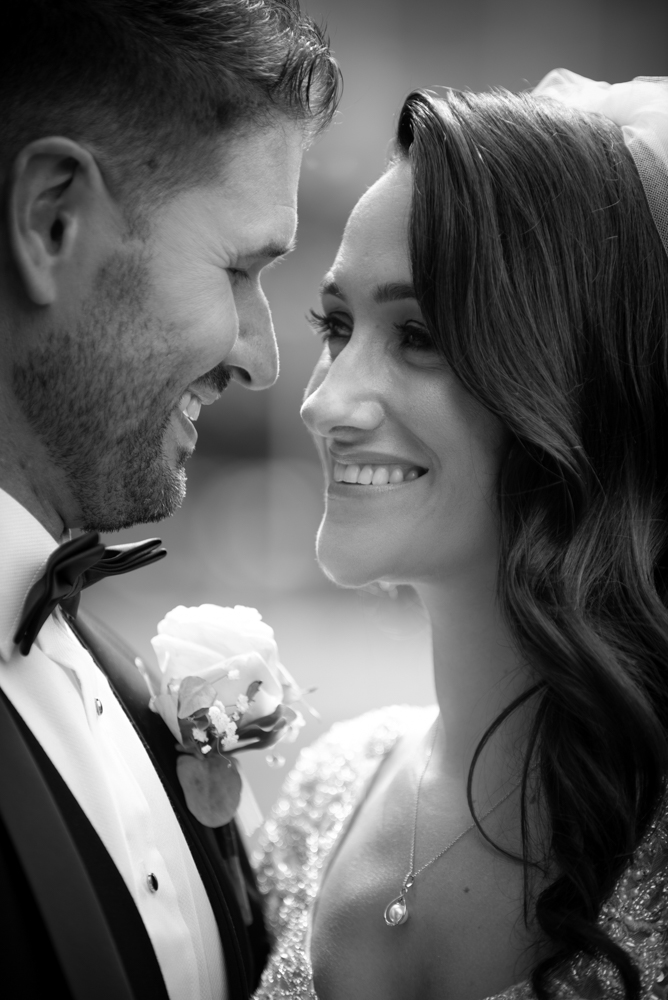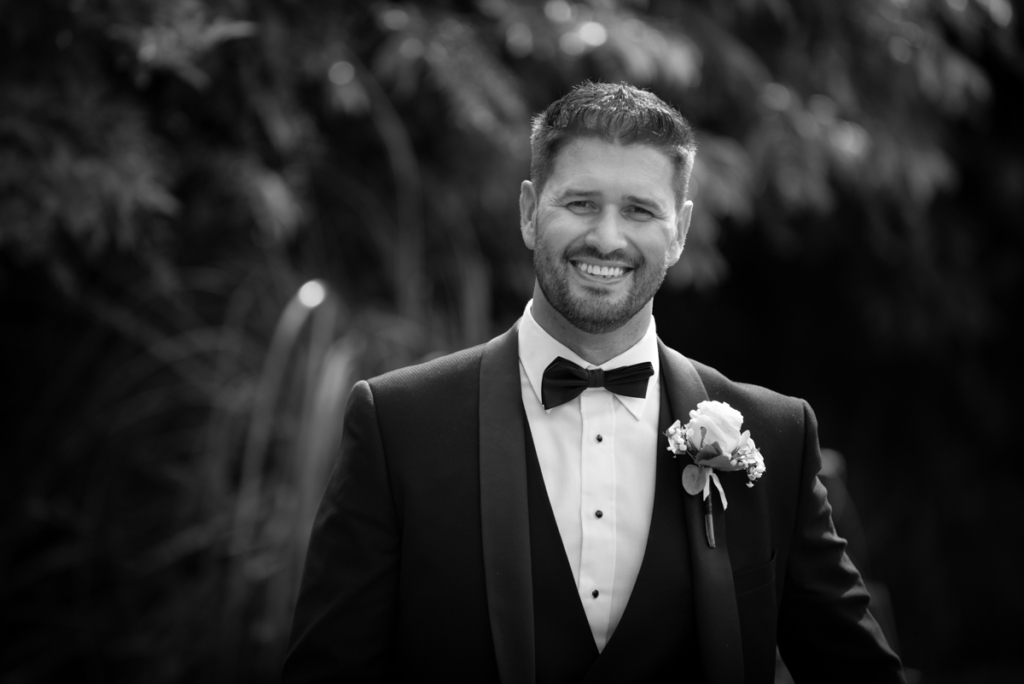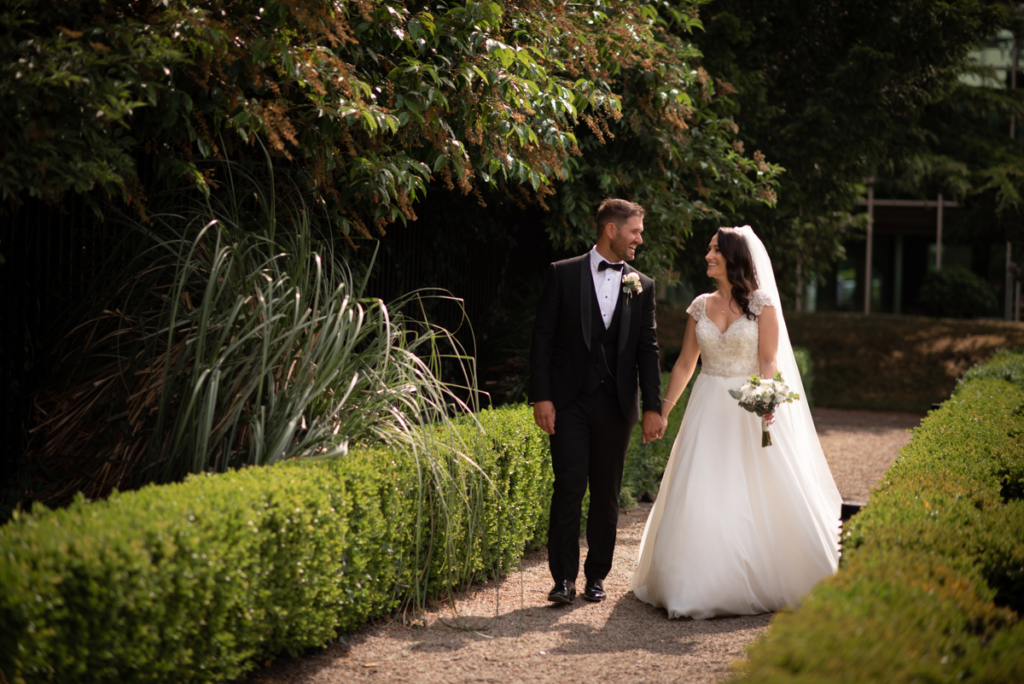 We chose our wedding coordinator because
From the moment we met Zuzana & Sorcha at The Raddison St. Helen's we knew our wedding would be well looked after! They were so warm, welcoming and friendly, and nothing was too much trouble! We had looked at a few venues but nothing compared to St. Helen's….it was the staff, intimate reception rooms, food, gardens & value that sold it to us! Sorcha and Zuzana were always at the end of a phone or email for any questions we had. Everything was done to a T – and they kept us calm leading up to the day!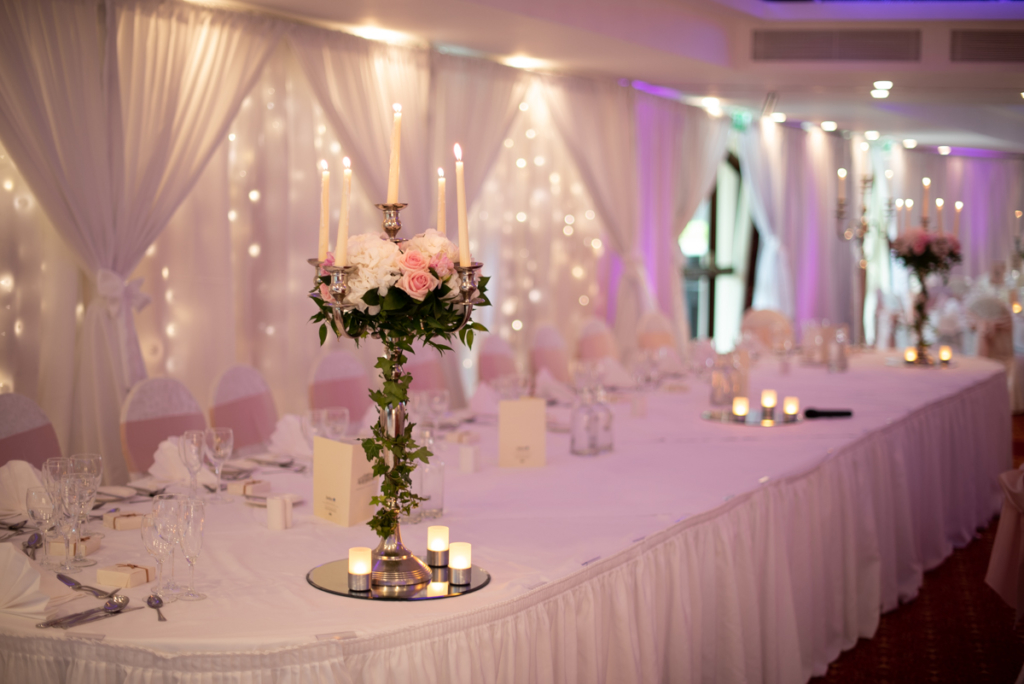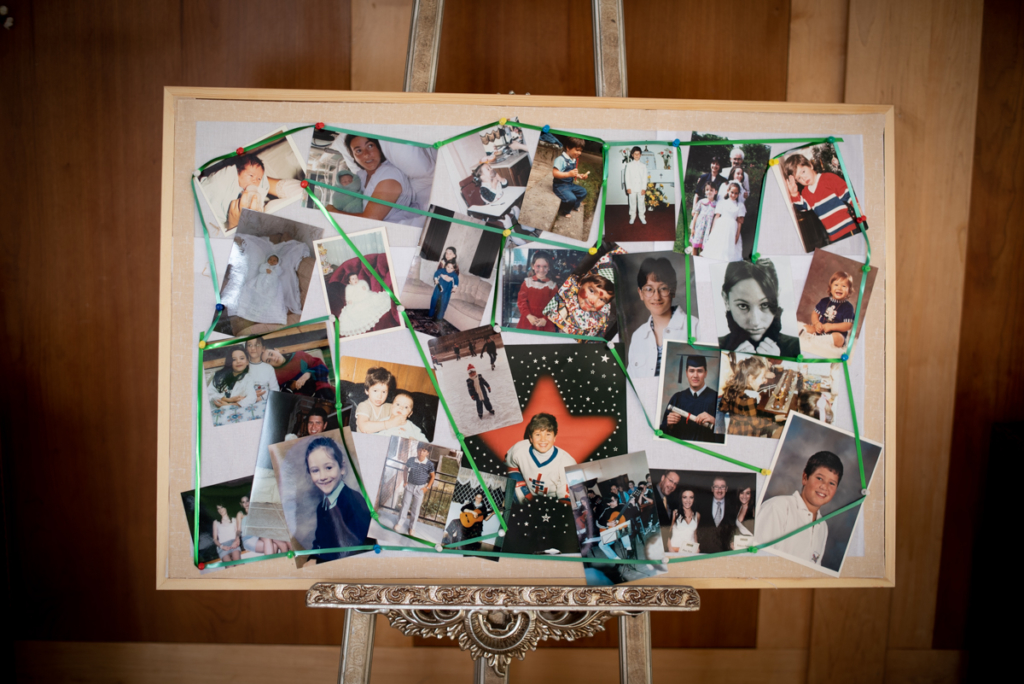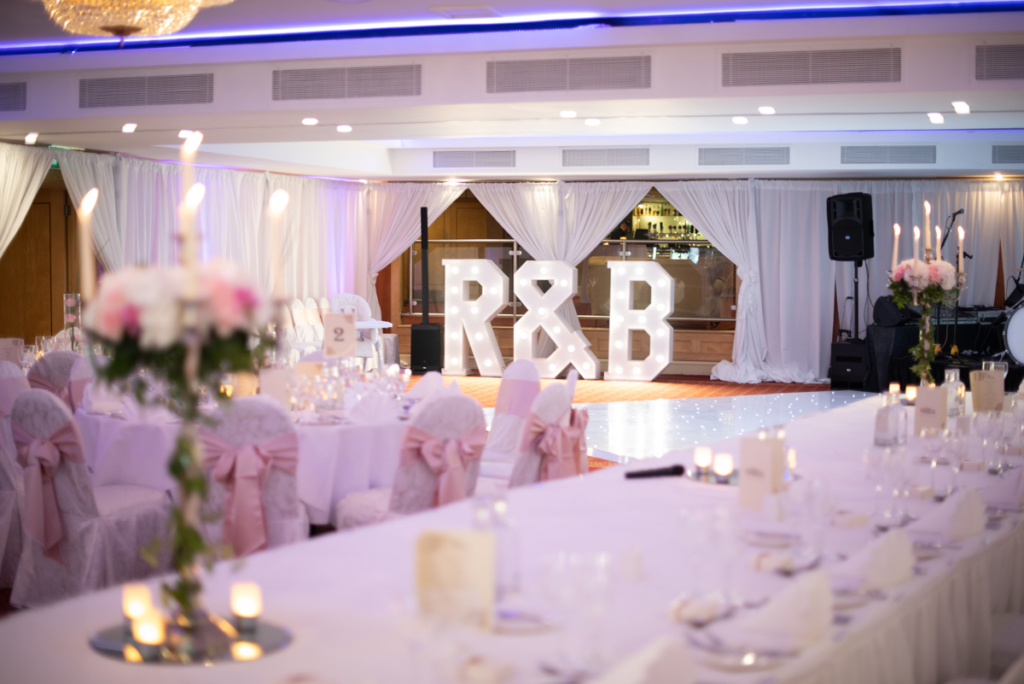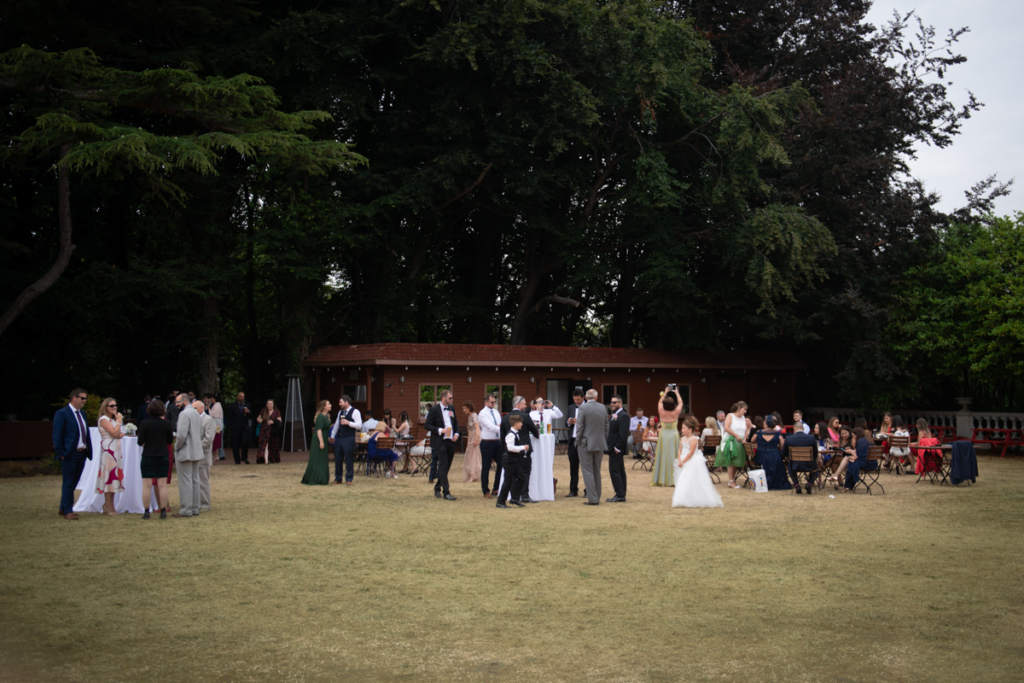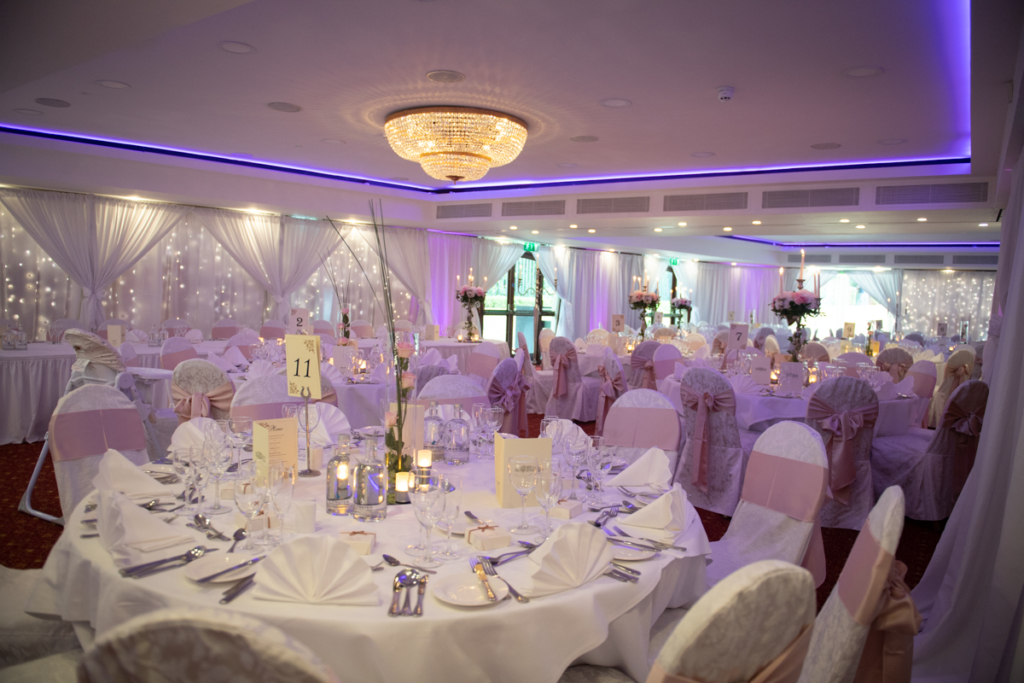 Our menu…
We had 6 courses – fancy lol! We had chicken tartlet with dressed leaves and herb oil, leek and potato soup with chive garnish, raspberry sorbet, roast beef or salmon, a trio of mini desserts, tea and coffee. And of course bread, lots of bread – I was on a "bread diet" for the wedding so I had bread on tap on our wedding day! The food was absolutely delicious.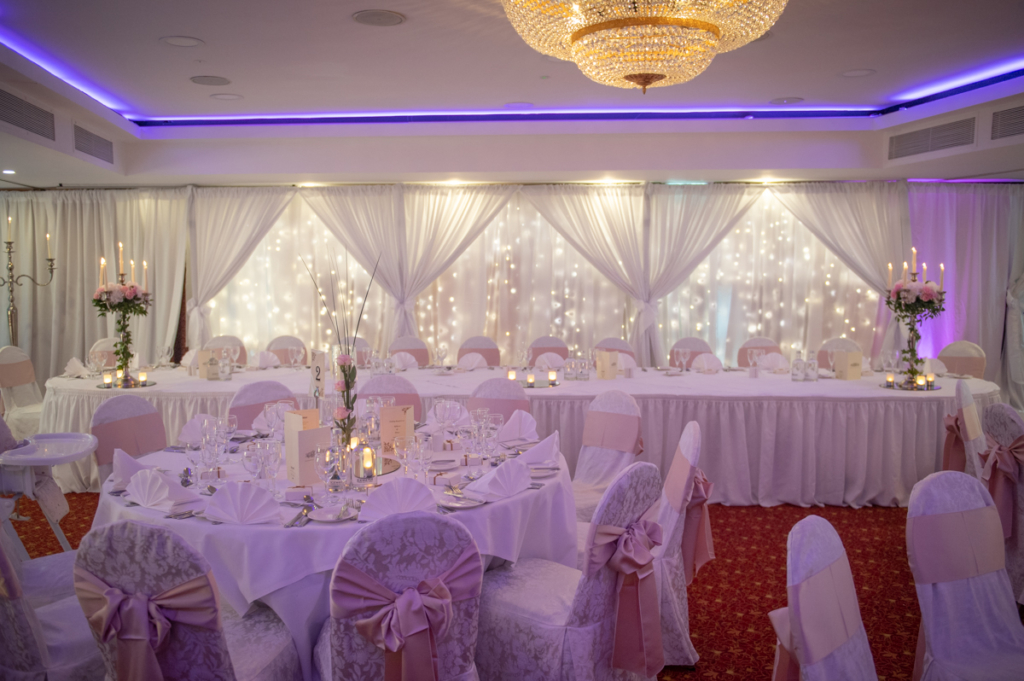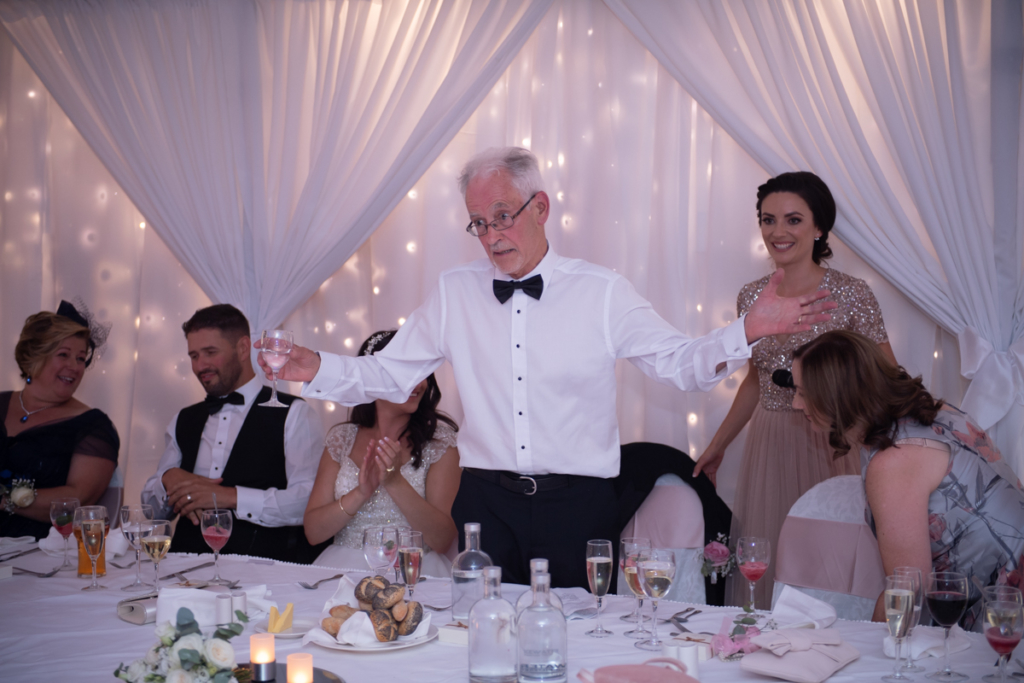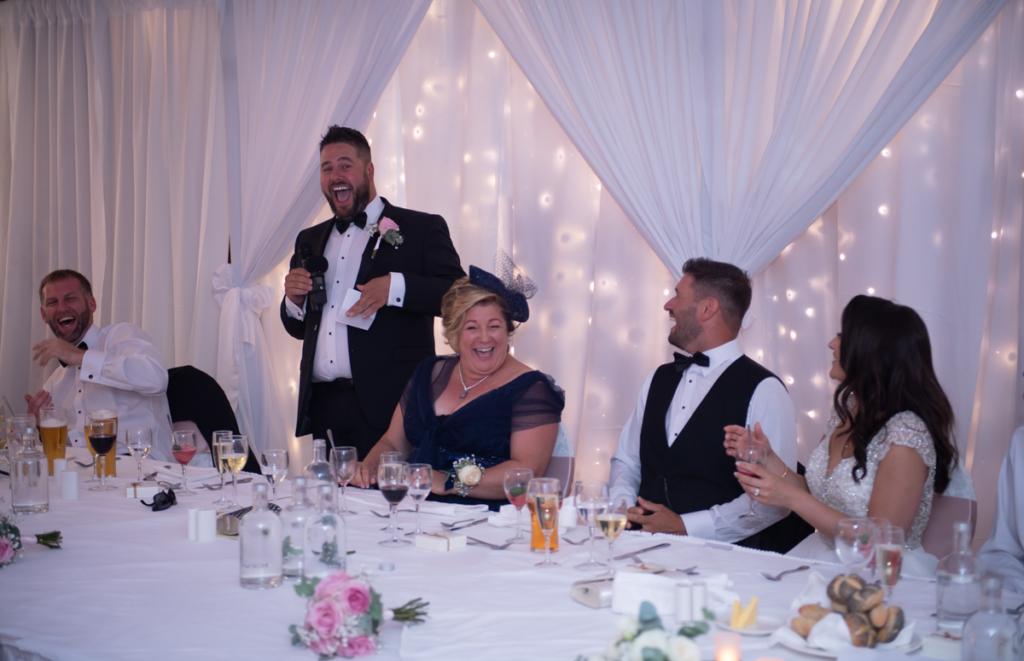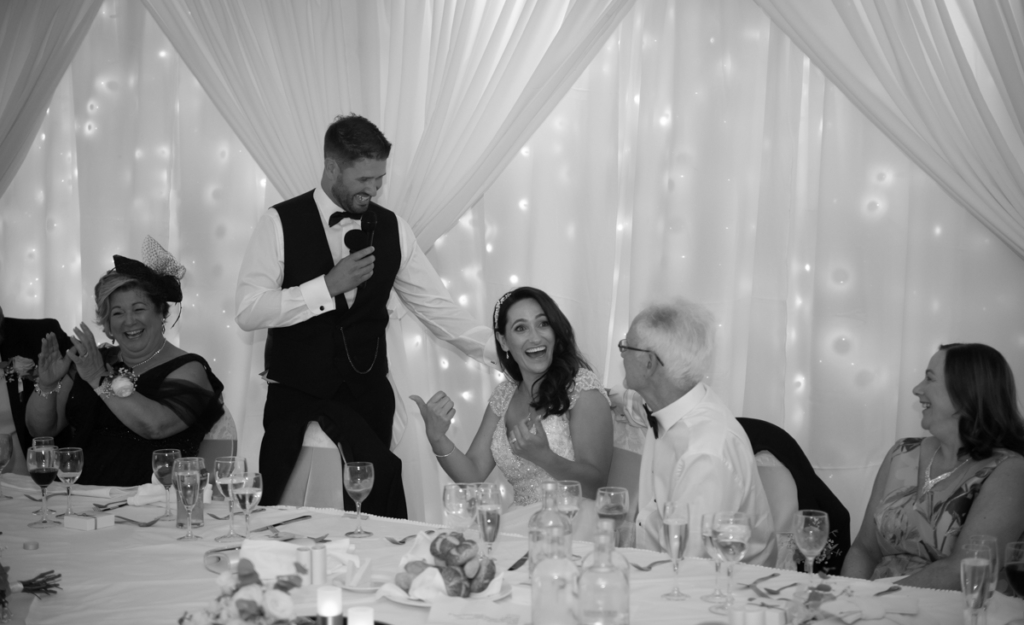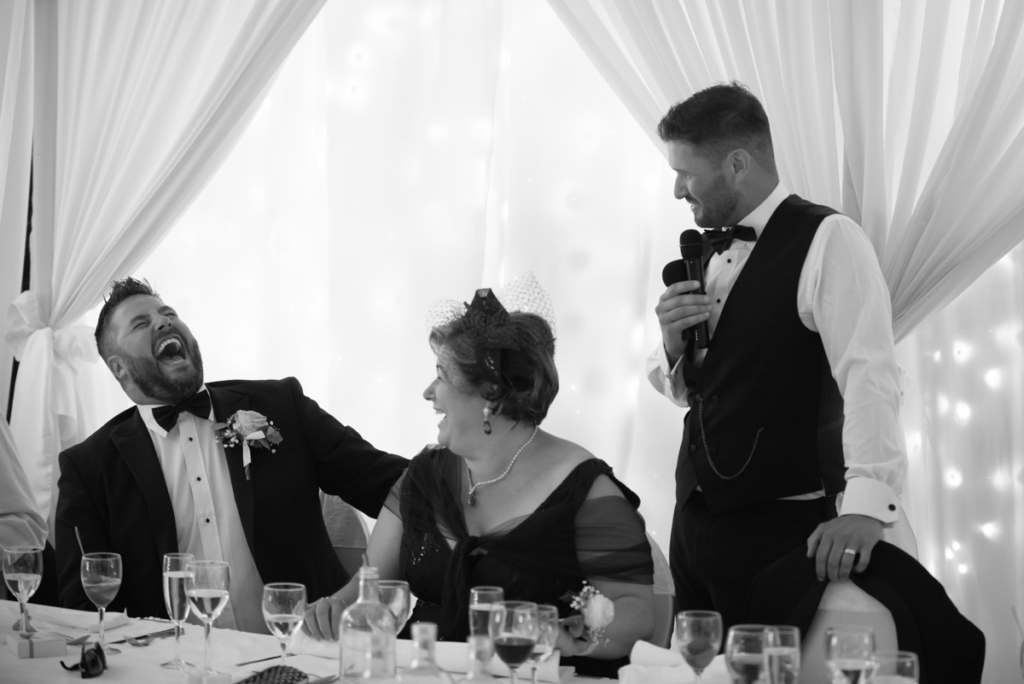 Our honeymoon…
We booked with Ciara from Classic Resorts to Dreams La Romana Dominican Republic. She was fantastic because she was able to advise us on the best choice of hotel for us. We went all inclusive. We also choose an adult option which meant we had access everywhere in the resort including the quiet adult area, I recommend this upgrade. It was just fantastic.
We went for two weeks. We then went to Bruce's hometown for a week after for our second wedding reception! Bruce's mam and family were absolutely amazing and organised most of the Montreal wedding for us – it was spectacular! We are so blessed we got to do it twice!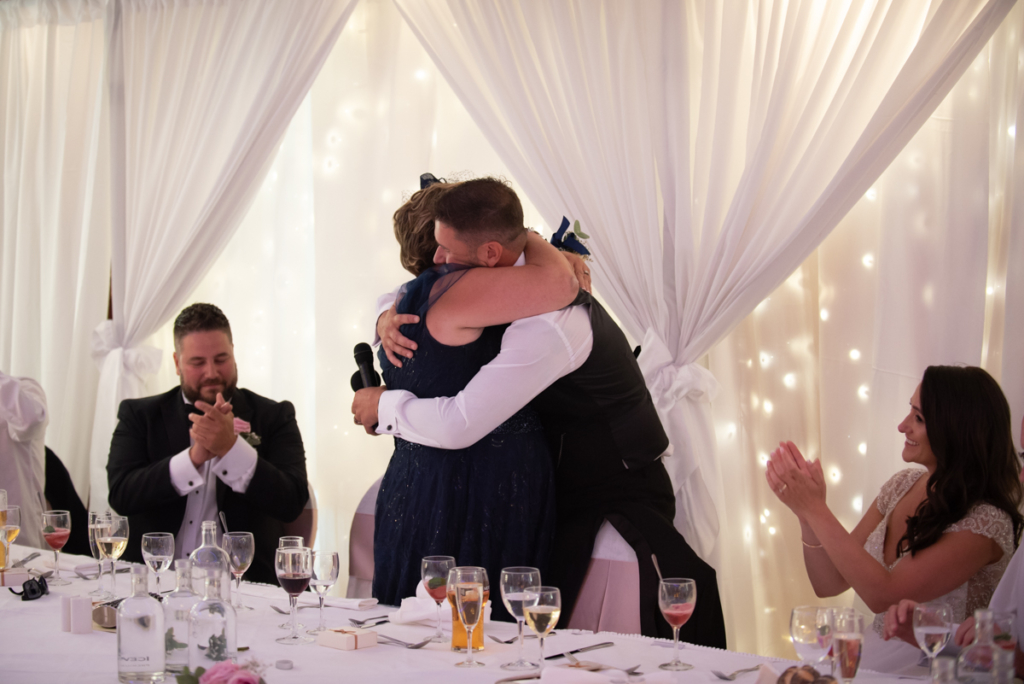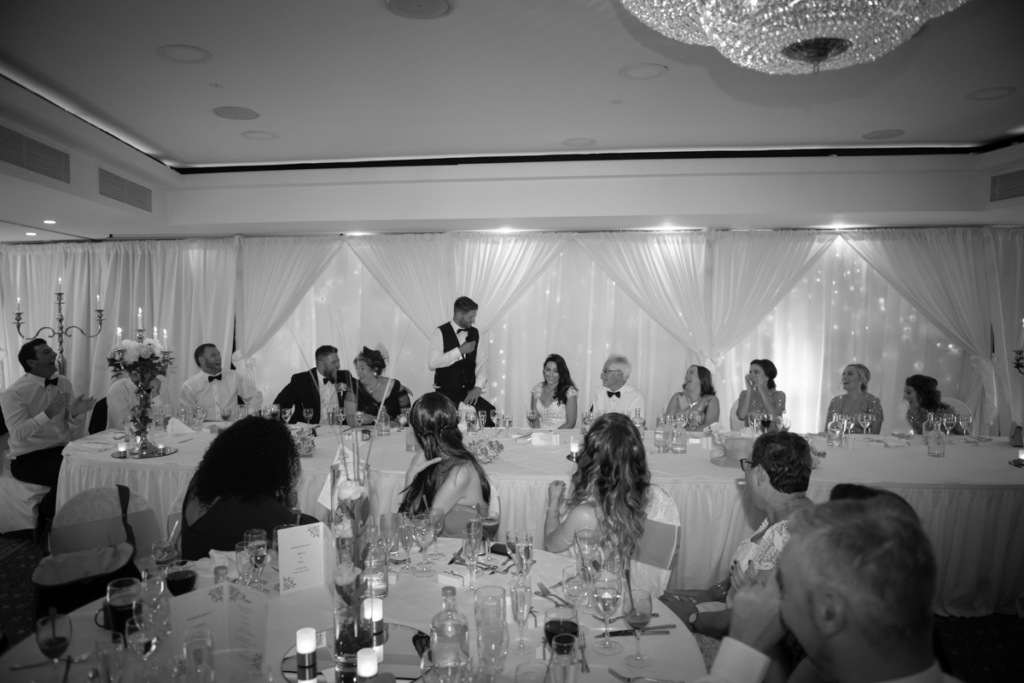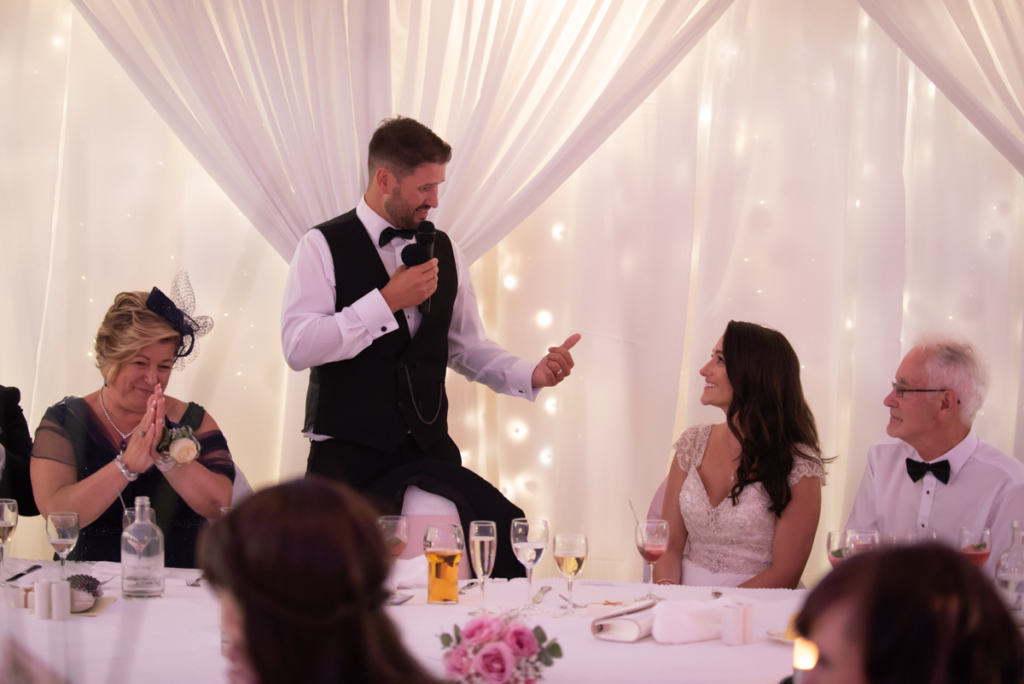 My favourite part of the wedding day…
Well I'm conscious of the fact that my mother will be reading this… so…let's say…it was the moment we were married! The moment the priest said "I now pronounce you man and wife." The Fennell's captured that very moment! – The priest, Bruce and myself turning to our family and friends with big happy heads on us! That is a memory I will treasure forever.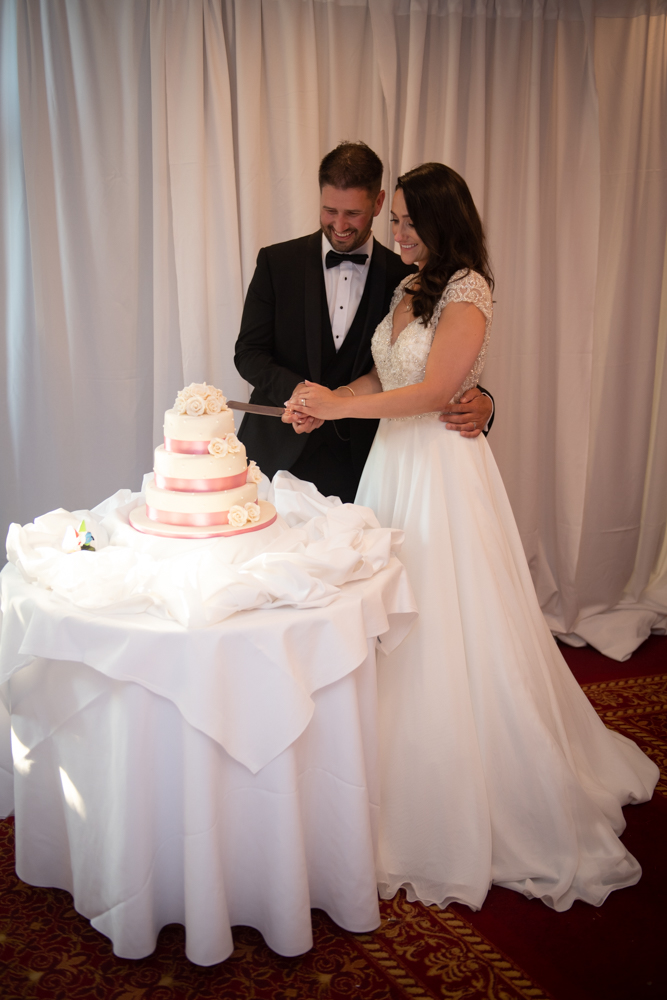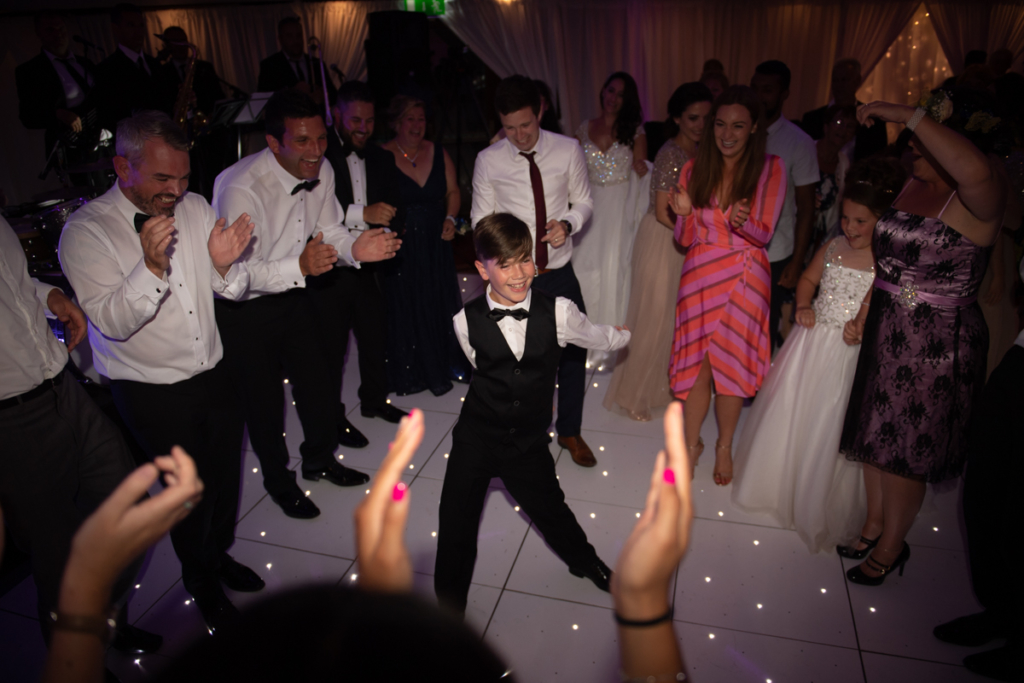 The Bentley Boys and Star DJs were just fantastic and so lovely to deal with, so helpful with the lead up. They had the place buzzing and the dance floor was never ever empty. They really made the day, so good at what they do, absolutely fantastic.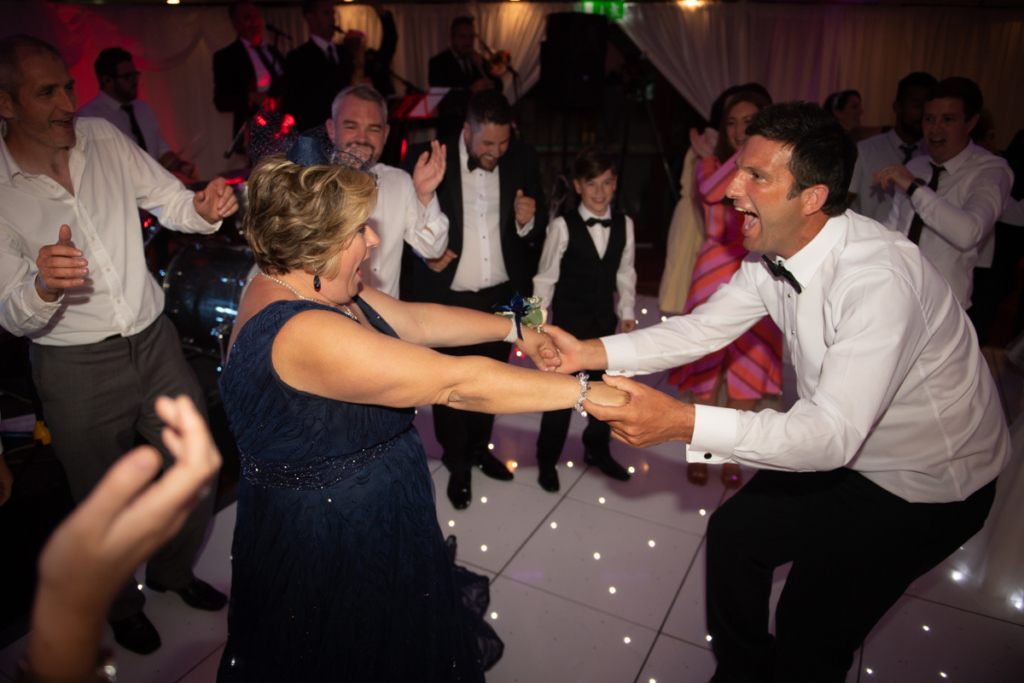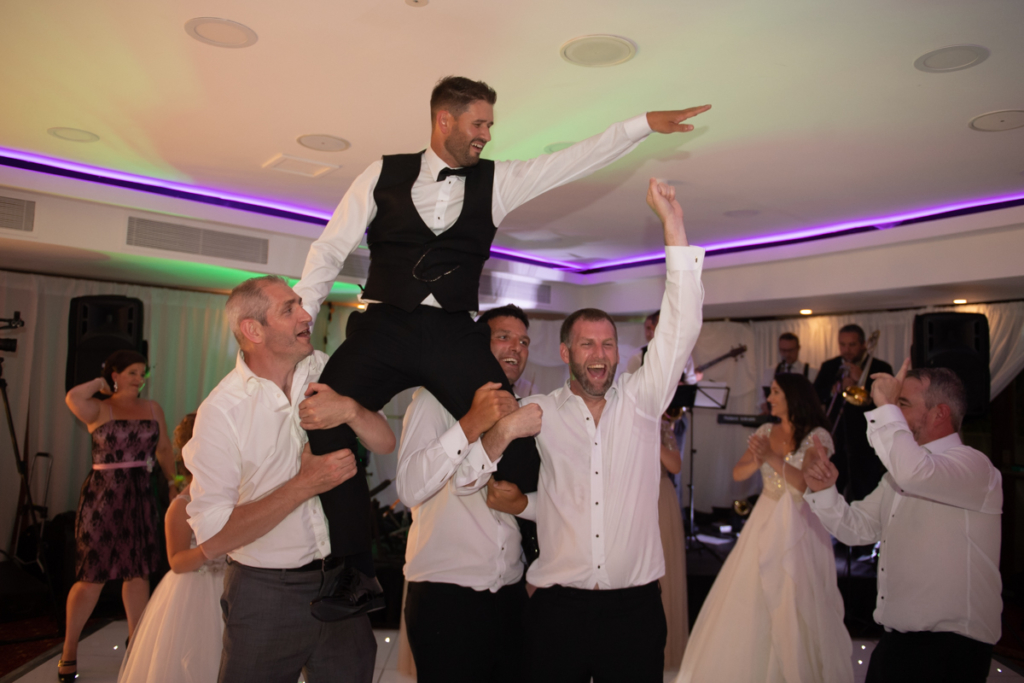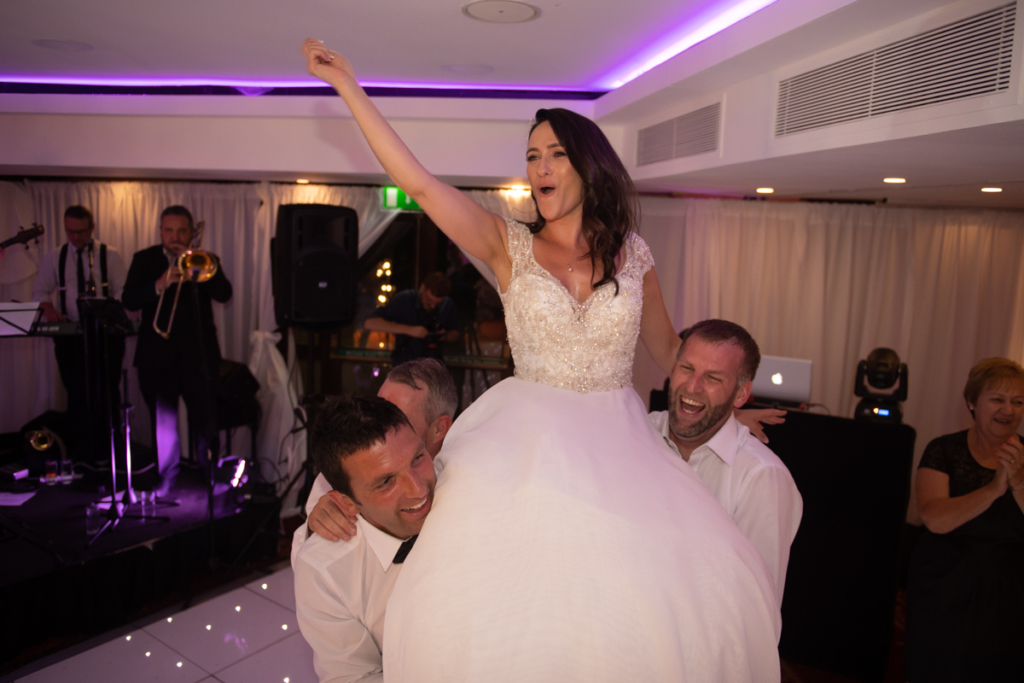 My piece of advice for other brides…
Take some time out! It can get so busy and overwhelming sometimes with so much to do – take time out of all the organizing and go for a massage or something you enjoy, and even a date night with your fiancé where you're not just talking wedding stuff!
Radisson Blu Wedding Suppliers:
Photography: The Fennells
Videography: The Fennells
The Dress: Dublin Bridal House
Grooms' suit: Protocol
Rings: Family Jeweller, Montreal
Bridesmaids' dresses: Asos
Hair: Sinead McGoldrick
Make-up: Aimee Connelly
Venue: Radisson Blu St Helen's
Ceremony: Church of the Assumption, Batterstown
Music: Bow Musique (Church), The Bentley Boys (Venue band) and Star DJs
Flowers: Vivian Lam and Floral Events
Cake: Creative Cakes
Invites: Save the Date
Extras: Carolyn's Sweets (for Tayto Packs)