Great news all. With hundreds of wedding photographers from all over Ireland the competition was tough. But we are delighted to announce we have won not one, but three awards 🙂
AWARD ONE:
The first award was to be shortlisted, and as you may know we got through that stage and got shortlisted 🙂


AWARD TWO:
The next stage was to make it into the final and we did, which is a great honour, but we actually made the top three 🙂 …it didn't end there, we are now officially ranked as the top husband and wife wedding photography team which we are ecstatic about with 5 star ratings in all areas, areas such as listed below, and this is based off real bride and grooms and their honest testimonials. Top marks of five stars in all areas: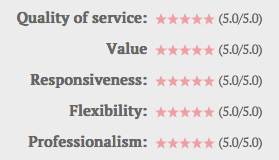 To every bride and groom past, present, and future we just want to say a massive THANK YOU. We love what we do and to receive such testimonials, rankings, and awards are all huge cherries on top.
AWARD THREE:
We must also mention, we gained recognition for our website too (a nice surprise as it was judges choice), it was for being responsive, easy to navigate, and an accurate portrayal of our business, imagery, and style, so thank you judges for that.