Carton House Wedding Photography & Film | Rana & Andrew
A spectacular wedding at the romantic Carton house Maynooth. It was a joy to capture this wedding and Rana and Andrew are such a lovely couple and truly a dream to photograph. The dress was amazing and all the details of the day complimented the day beautifully.
The rain was pouring down and gave us such awesome light to use for the photographs, so who says rain is bad on your wedding day and I think you'll agree the Carton House wedding photography was awesome despite the rain. Here is the Carton House real wedding so check it out and if you want to see more behind the scenes follow us on social media like Instagram and Snapchat,etc. Over to the bride Rana for her thoughts on the day…
How you met:
He was coming in for an interview at the law firm and I was the receptionist that had signed him in. We immediately became friends and after his various attempts of asking me out over the course of 5 months, I finally agreed to go on a date.
The Proposal:
We travelled to Dublin from Toronto, where we currently live, to visit Andrew's family and friends and shortly after arriving, Andrew surprised me with a trip to Paris. As soon as we arrived to our hotel in Paris, Andrew proposed. We later explored Paris, had amazing food, and visited Disney Paris. It was a dream come true!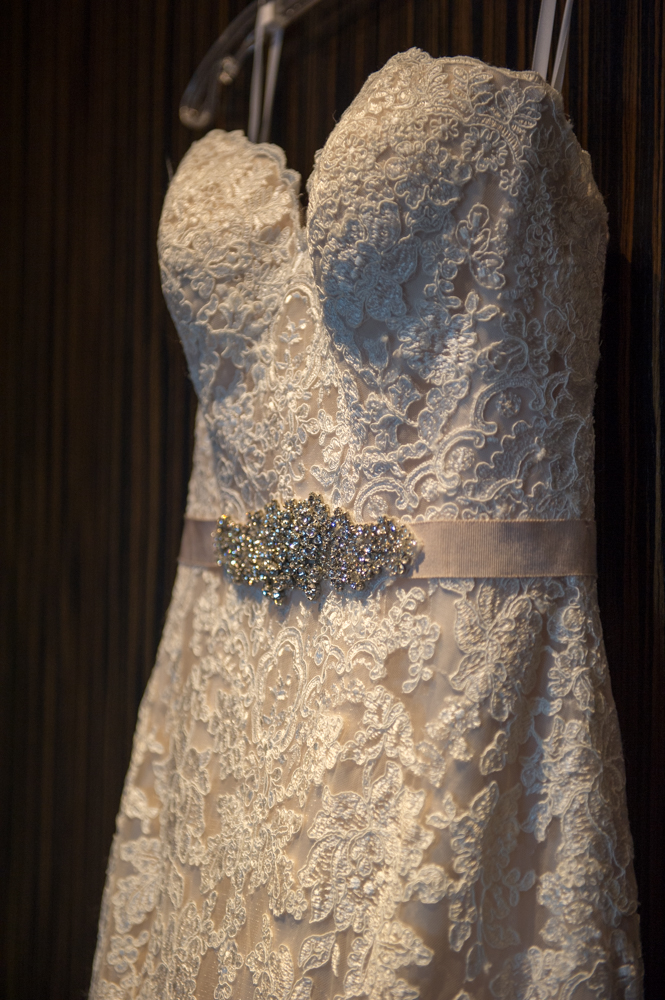 The Dress:
I always knew that I wanted a dress that is not white or ivory. I picked a champagne/blush dress lace dress from Allure Bridals. It had a beautiful tiered train and I was absolutely in love with it!
Our ceremony…took place at St. Mochta's Church. It was a traditional church ceremony. The priest that married us was the same priest that married Andrew's parents 32 years ago. It was a special heartfelt moment!
The Venue:
The venue was spectacular. The French Touch had done an excellent job with the flowers and had truly exceeded my visions. Visiting the reception room before the guests had the chance to see it was one of the highlights of my day. Also, instead of having the head table traditionally on top facing everyone, we thought it would be a great idea to place the head table in the middle with all our guests' tables surrounding us. We felt closer to our family and friends and better engaged with everyone.
The head table was decorated with tall and short floral arrangements, crystal candelabras, and lots of candles. It was very romantic! We are so delighted with our Carton House wedding photography even though it rained!
The Wedding Film

My piece of advice for other brides…
Have the best time of your life! From the engagement, preparations, and to the wedding day itself, enjoy it as much as you can. It goes far too quickly! Don't become so detailed focused as this will inadvertently pile on additional unnecessary stress. If small details go wrong, it is most likely that you will be the only one noticing.
Wedding Suppliers:
Wedding Photography: The Fennells
Wedding Videography: The Fennells
The Dress: Allure Bridals
Groom's suit: Protocol for Men
Rings: Engaged located in Toronto, Canada
Bridesmaid's Dresses: Angelina Faccenda by Mori Lee
Hair: Gemma from Whetsone
Make-up: Zoe Clark
Venue: Carton House
Ceremony: St. Mochta's Church
Music: Ceremony Church Singer – Lucy Kavanagh
Pre-reception Singer : Colin Fahy
Wedding Band: The Firm
Flowers: The French Touch
Cake: CocoaMoiselle by Suzanne
Invites: The Best Cards in Toronto, Canada