A Ballymagarvey Wedding on a winters day
Photographing a wedding in winter has a major bonus to it. With the right wedding venue, and if you plan it right, you can avail of a sunset and that beautiful golden light that just looks spectacular against the clear blue skies. A Ballymagarvey wedding in winter is always so special to photograph. The light, the decor, and the beautiful atmosphere makes for the perfect wedding venue. When I got to meet Sarah and Shane I knew this was a match made in Heaven. Not only was Sarah super stylish, but Shane too had a flair for style. They are a great team and we had a super day capturing their wedding day. I'll hand it over to Sarah and Shane and they can tell you all the details, suppliers, and at the bottom her top tip from their beautiful Ballymagarvey Wedding.
The Engagement…
Shane surprised me with an over night stay in powerscourt hotel. This was after returning from a two week holiday which I was so sick on. He hadn't planned on doing it for for at least another few months but wanted to give me a pick me up before I returned to work. Shane had planned on proposing in the gardens of Powerscourt but the weather was terrible so after the stress of figuring out how he was going to do it he got down on one knee in the suite and asked me to marry him. I didn't even let him finish before grabbing the ring and saying Yes
The Planning

…
I loved the whole process of the planning and Shane looked after the entertainment. I had a picture of how I wanted it all to look so I took control of everything else . It was a stressful few months on the run up to the wedding but in the end it all worked out and I couldn't have asked for a better day .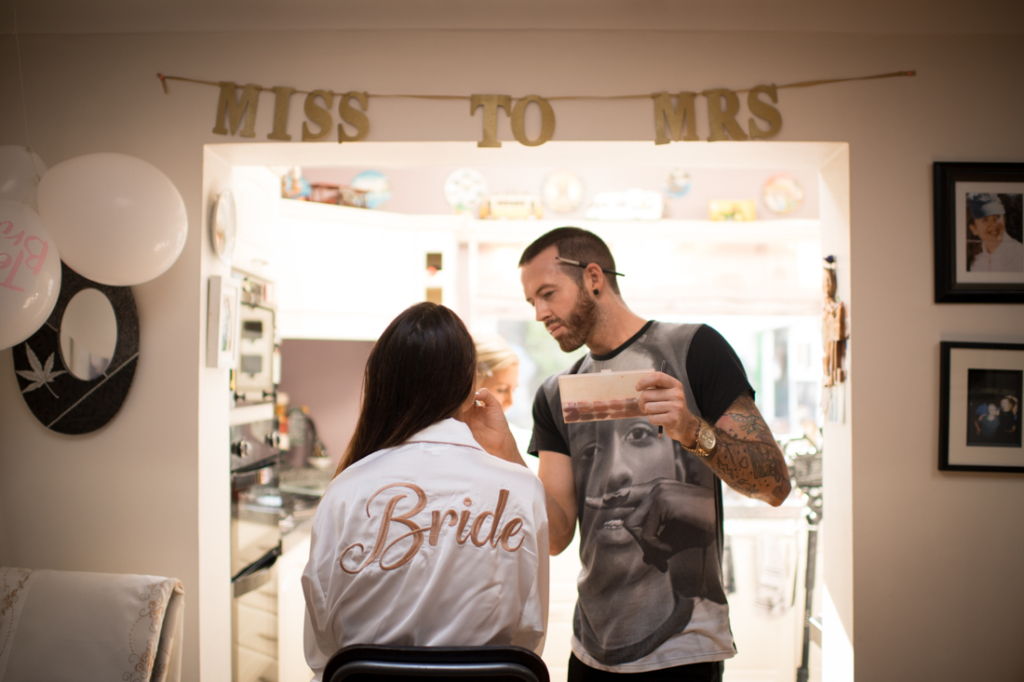 Make up…
By the fantastic Caiman Somers
My hair and make up…
My hair was done by one of my good friends and was one of my bridesmaids Danielle Garner. Stacey Lee Minouge did all off my bridesmaids hair.

My dress…
I found a designer online called Rime Arodaky and fell in love with all of her dresses. We went up to Newry to a bridal boutique called the The White Gallery to try on a couple of her designs. I fell in love with her " Adele" dress . It was the first bridal dress shop to go to but I knew it was the one when I tried it on .
His suit…
Shane's suit jacket and shirt are from Suit Supply and his trousers and bow tie are from ASOS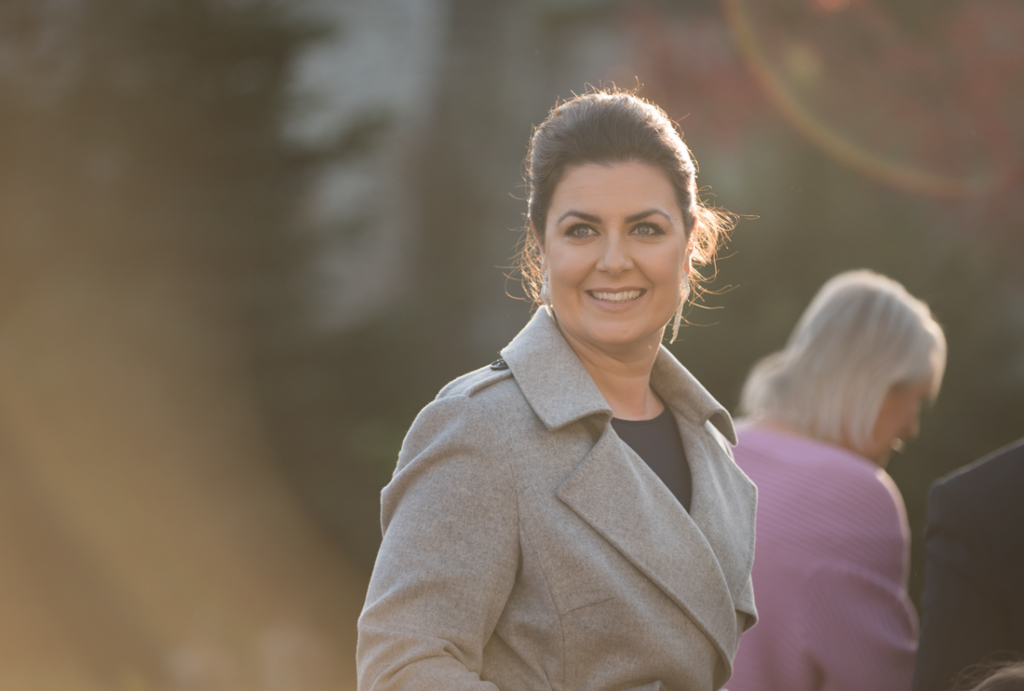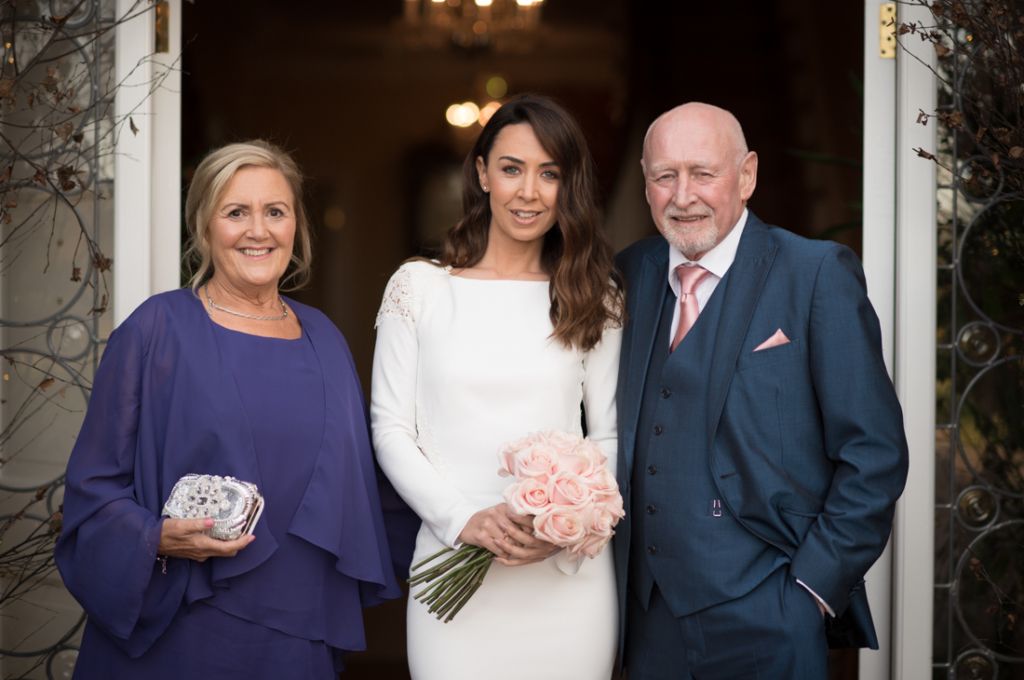 This is the ceremony room couples can expect to enjoy when they have a Ballymagarvey Wedding.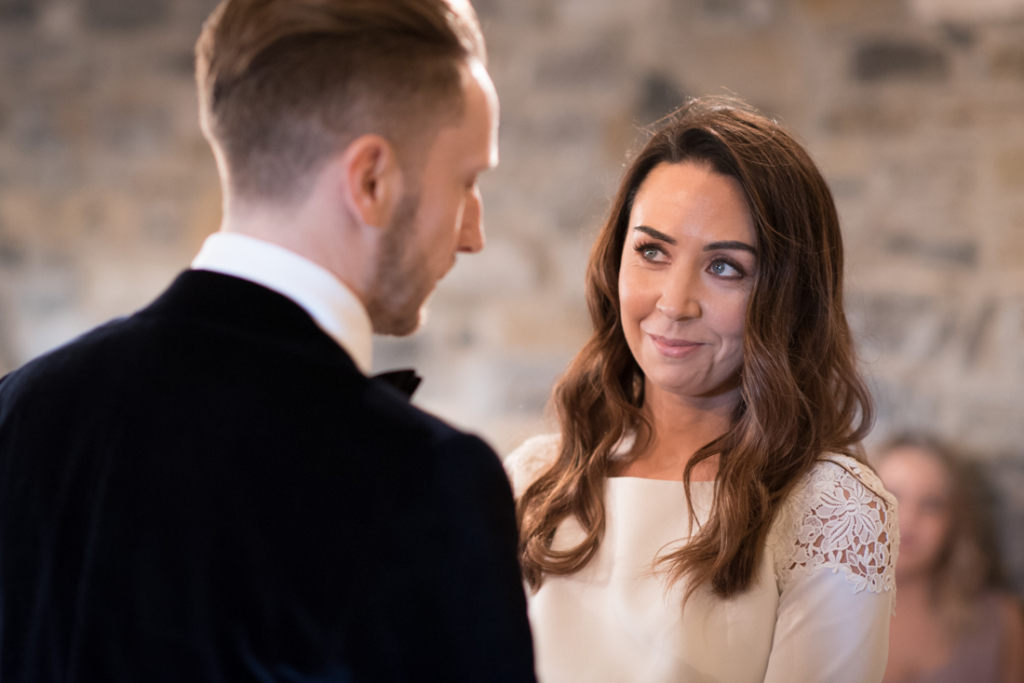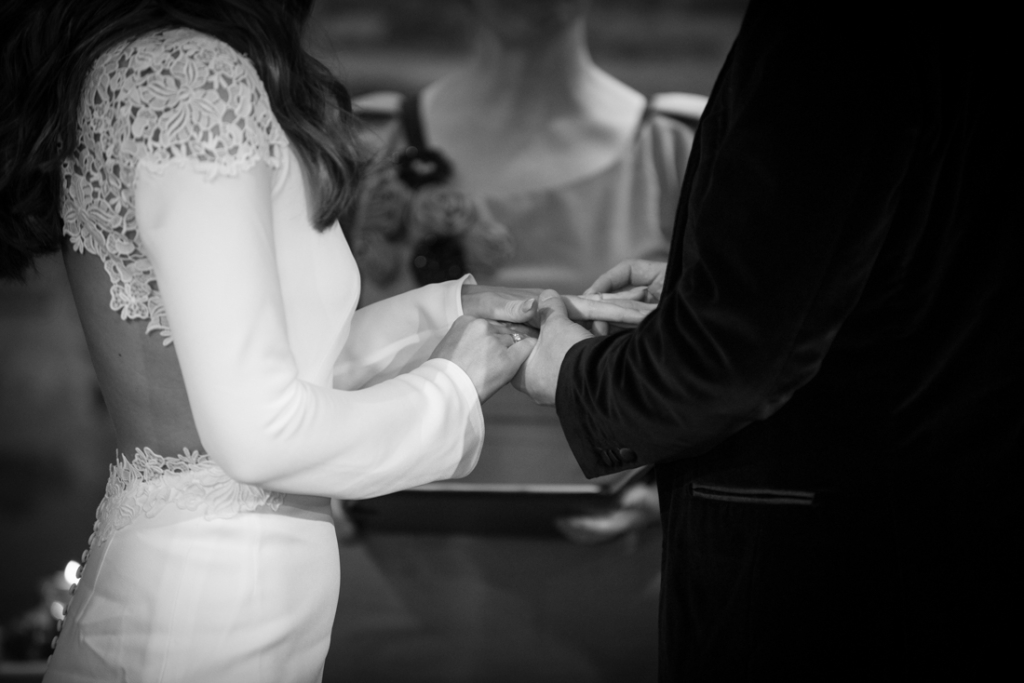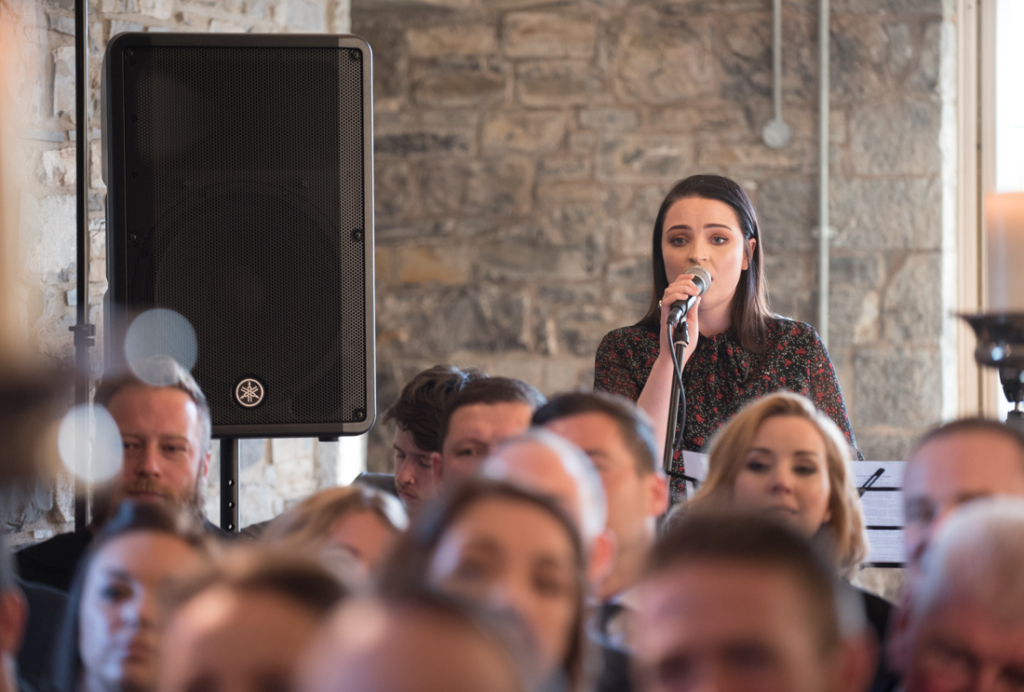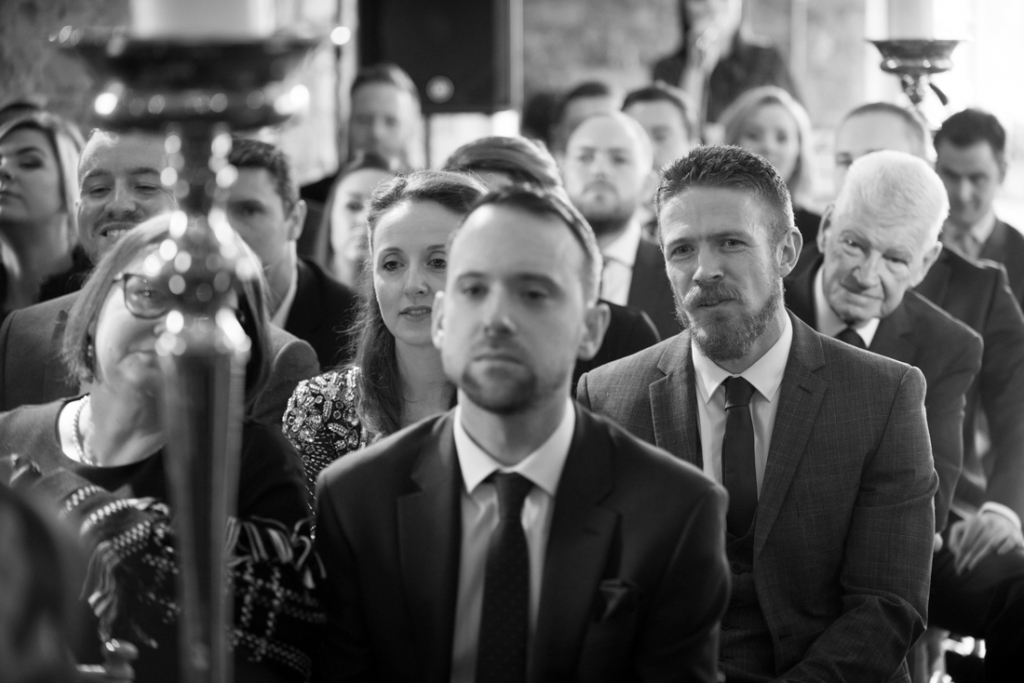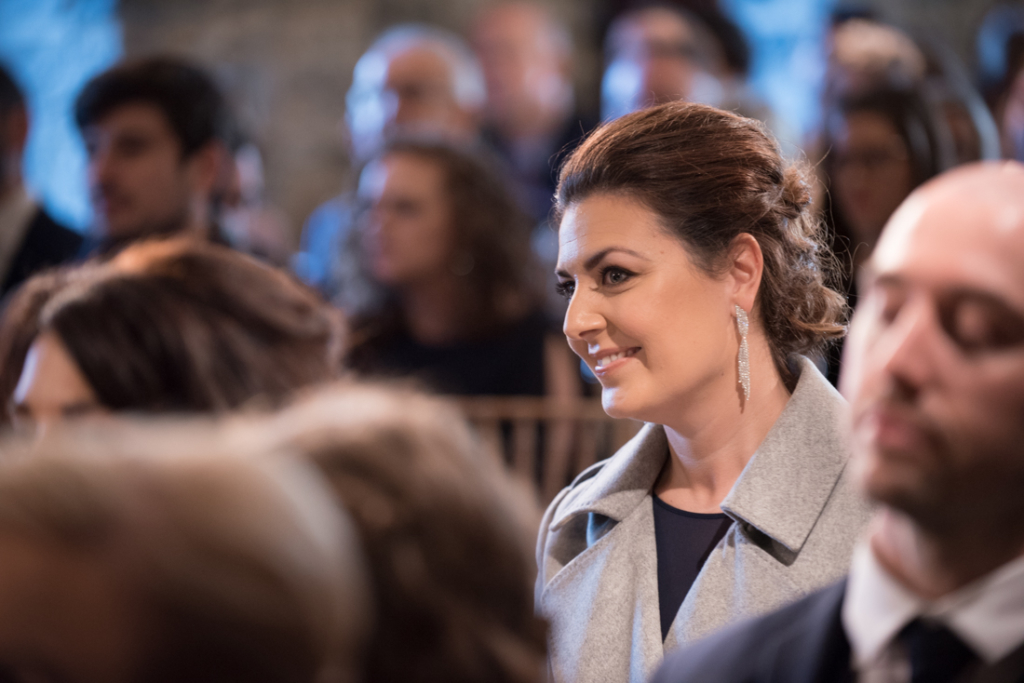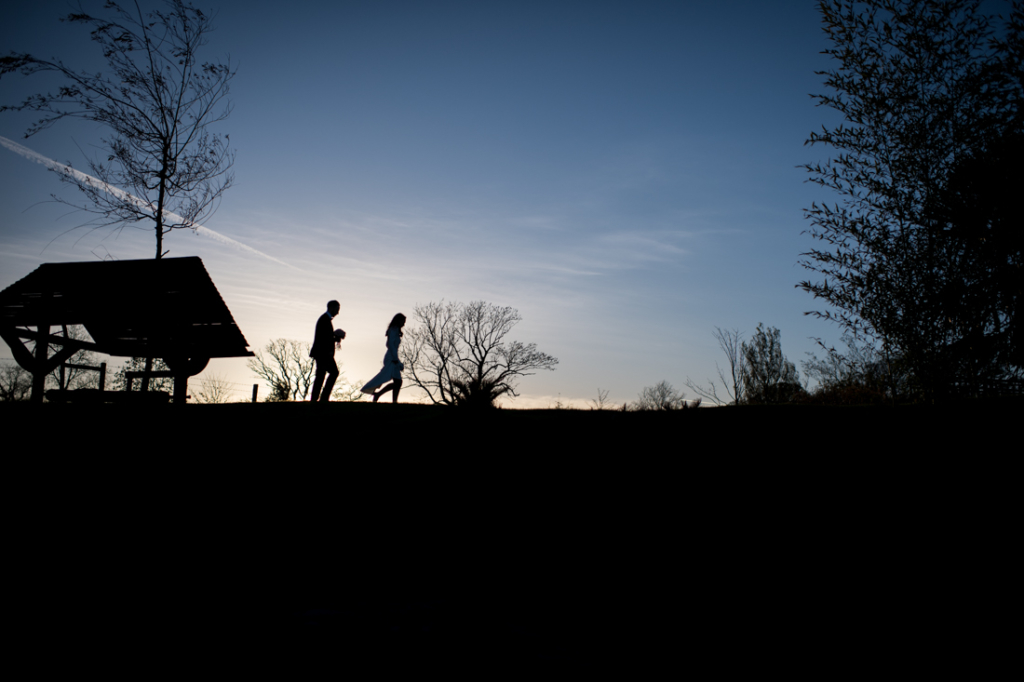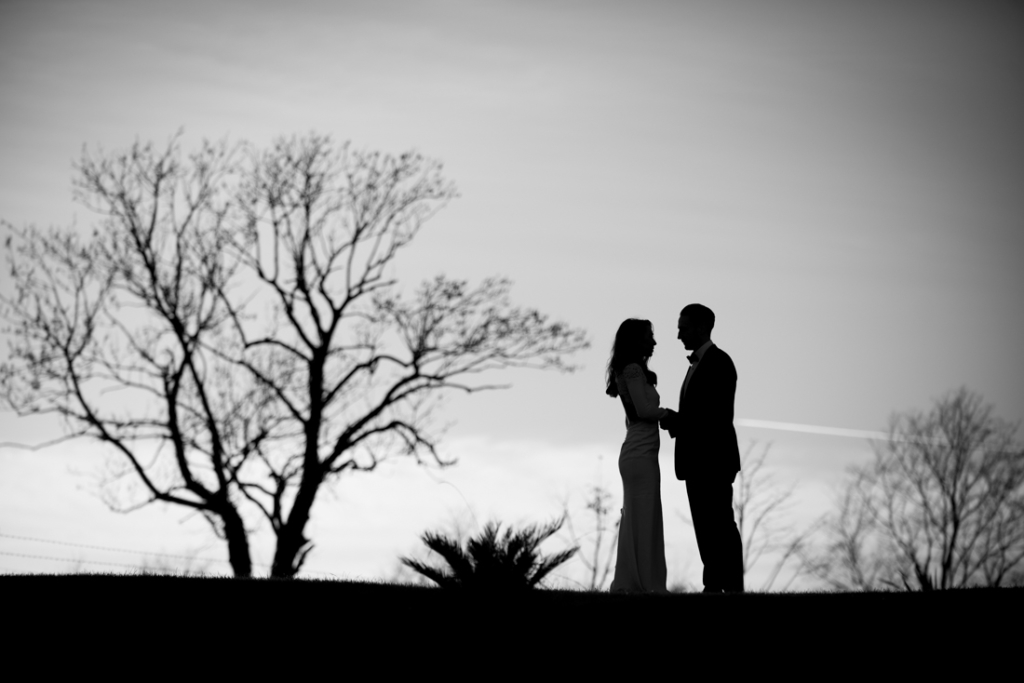 We chose our photographer because…
We attended an open evening in Ballymagarvey Village, and Mark had a stall there. Shane got talking to Mark, and straight away said I think we found our photographers. The quality of their work and the shots were stunning. They also happen to be two of the nicest people around. Shane and I talked a lot about what we expected from our photographs, the day goes by so quickly and there are moments that you miss out on, the photographs are memory that last a lifetime and are so important. Don't think about it, BOOK these guys. You will not regret it.
What our bridal party wore…
The bridesmaids wore a mink full length dress from ASOS and groom mans suits are from ASOS.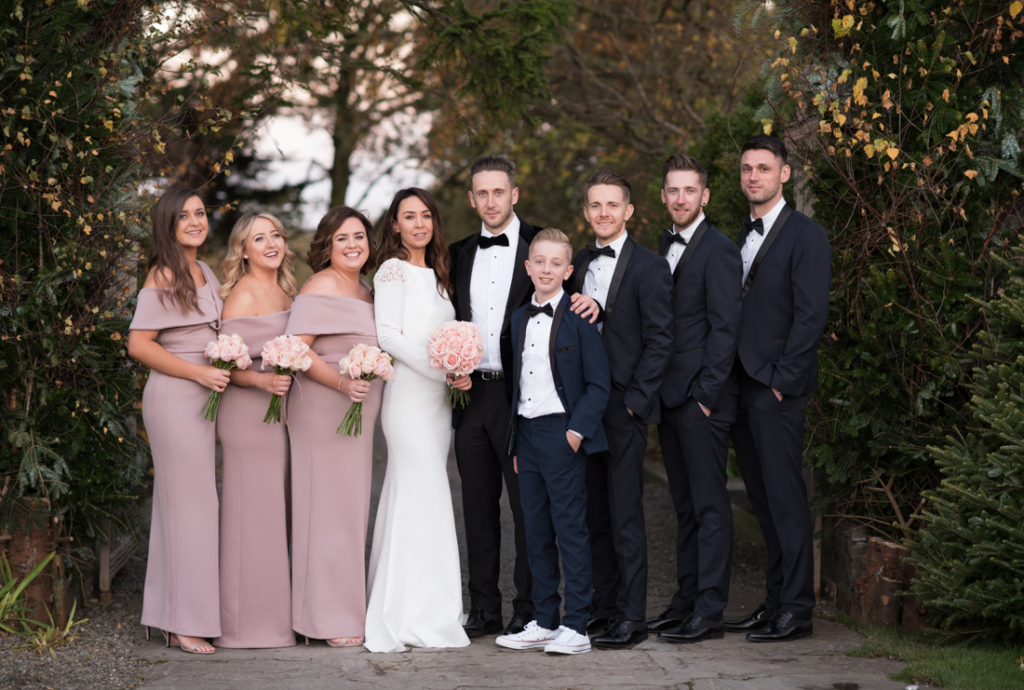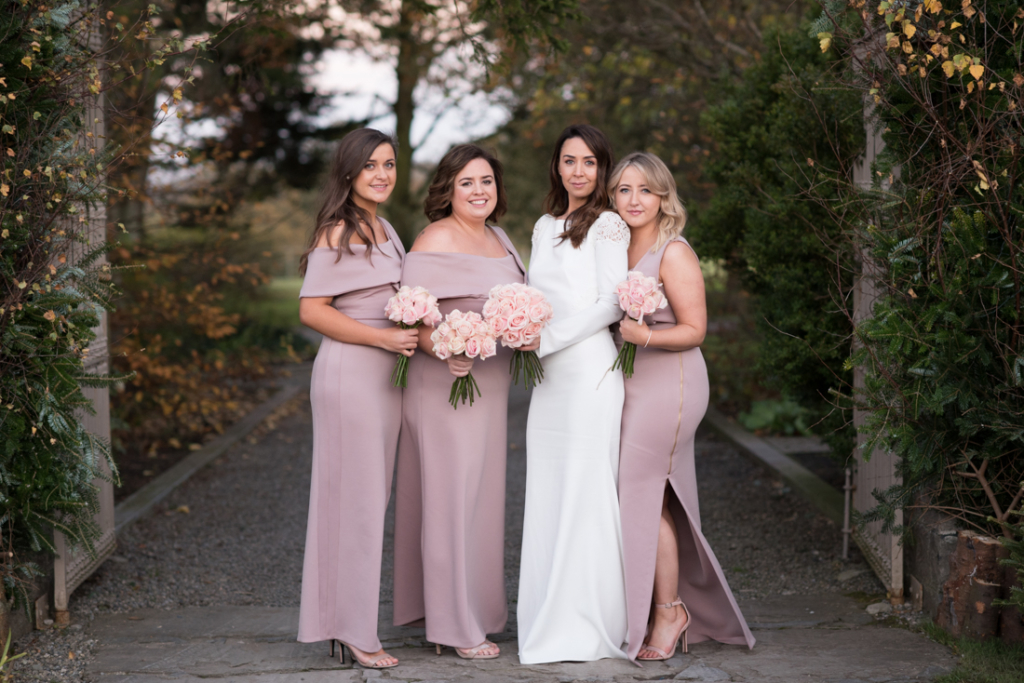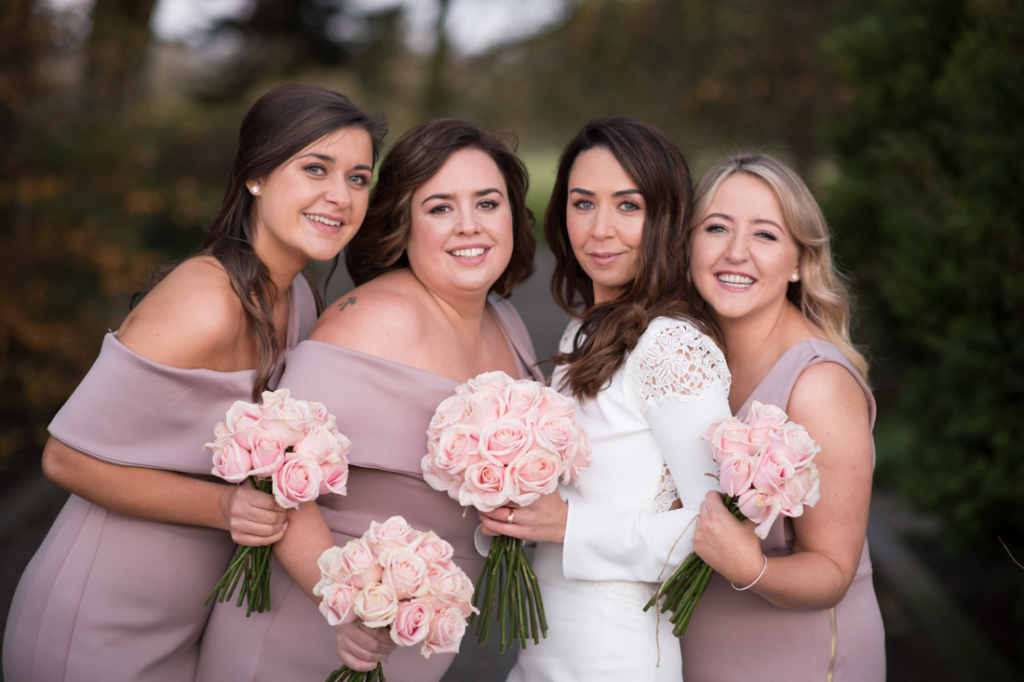 We chose our venue because…
When we arrived on the opening night the grounds were so beautiful and once we knocked on the front door they made us feel so welcome . As we walked around and viewed the main house and court yard and banquet room we were overwhelmed with how beautifully decorated everywhere was it has the ultimate wow factor . It's one thing having a stunning venue but the staff make it that much more special. Veronica our wedding coordinator was exceptional. Was so helpful and friendly and we couldn't have asked for someone so nice to help us with our wedding. As soon as I arrived the morning of the wedding Alan stopped me to tell me that I don't need to worry about a thing and to enjoy my day as they had everything under control . We can't recommend this venue enough anyone who is looking for the most romantic, beautiful setting and not having worry about a thing on their day . Ballymagarvey is that place .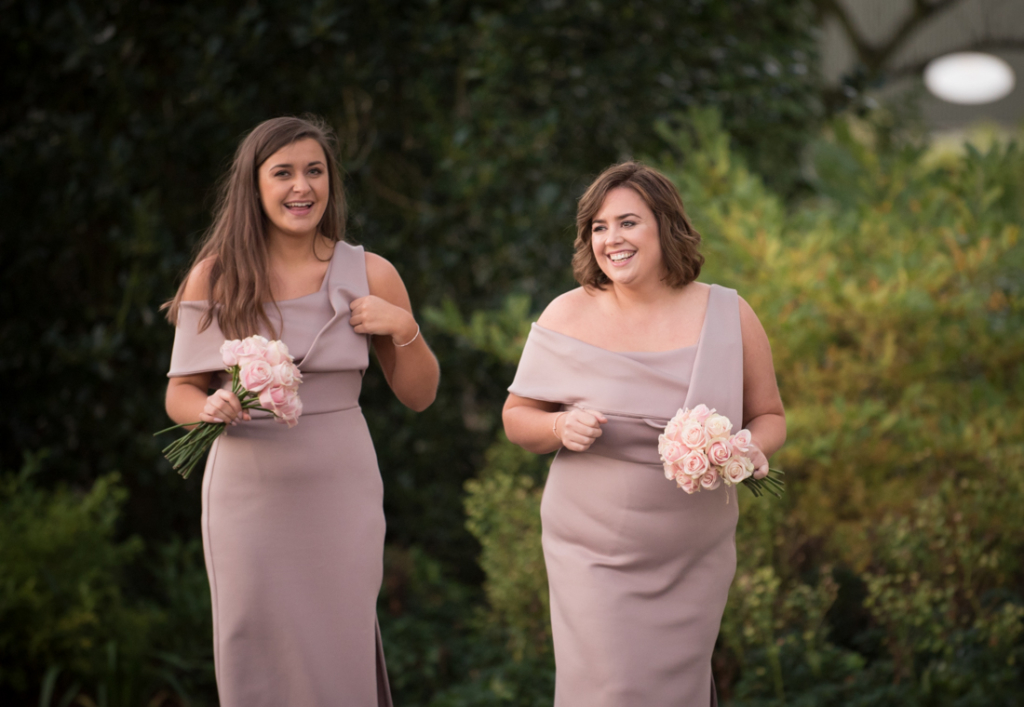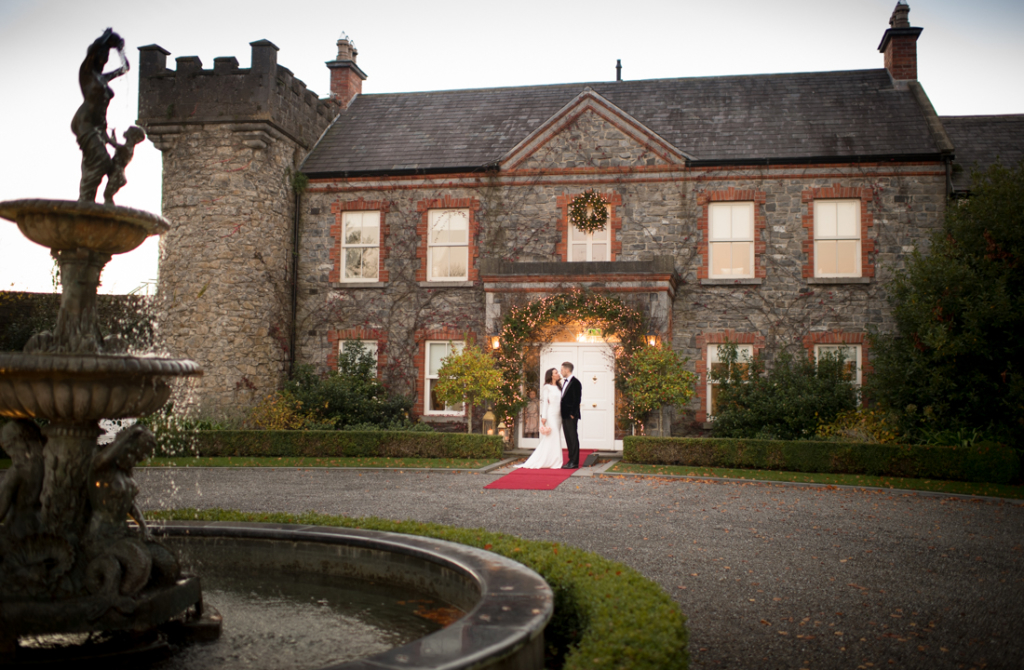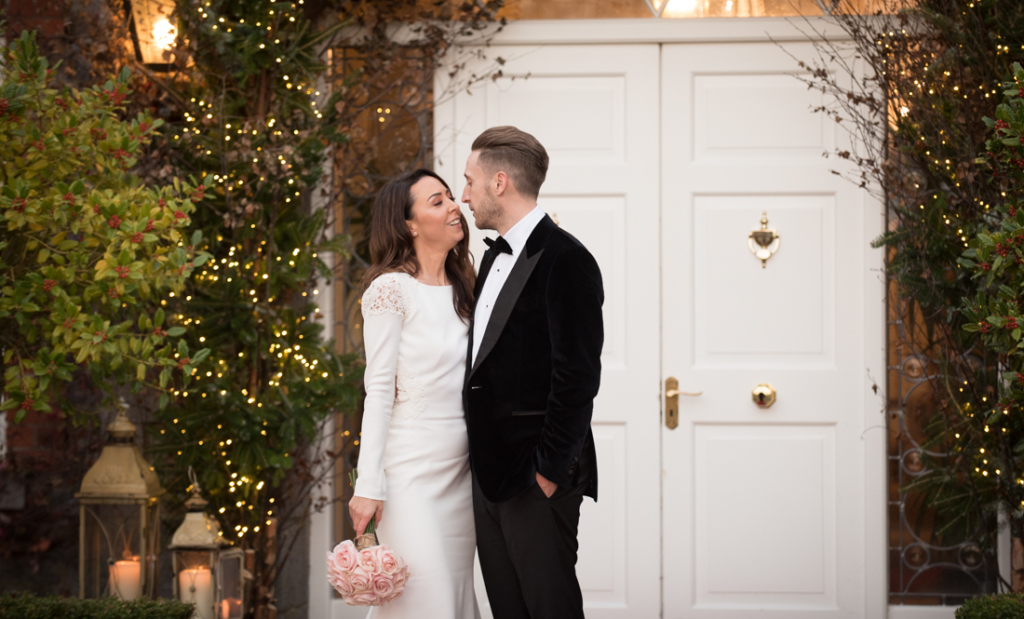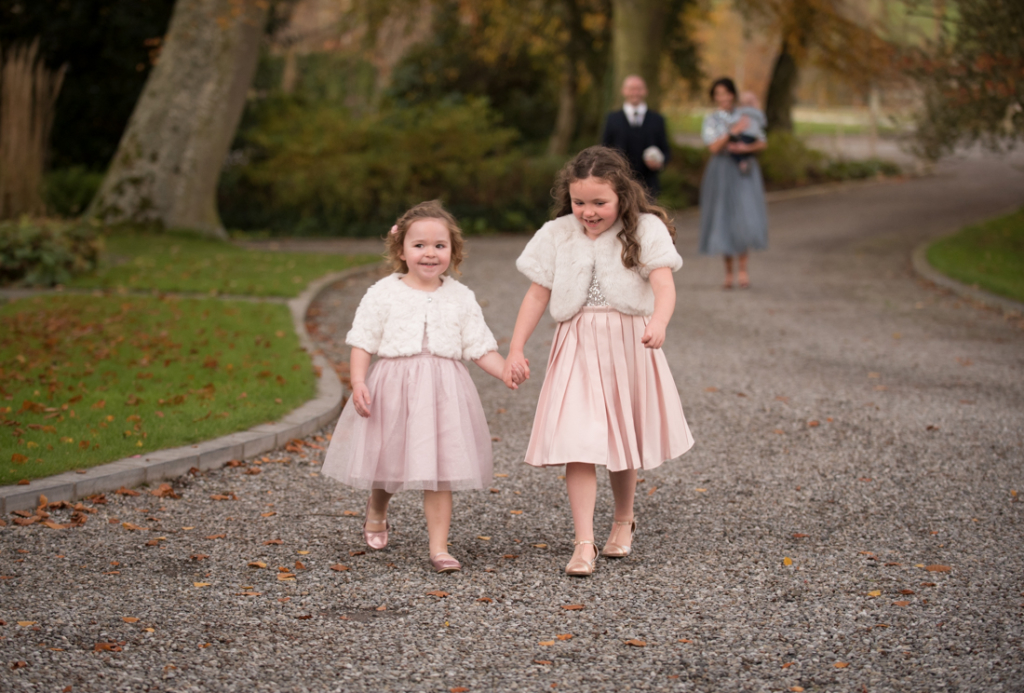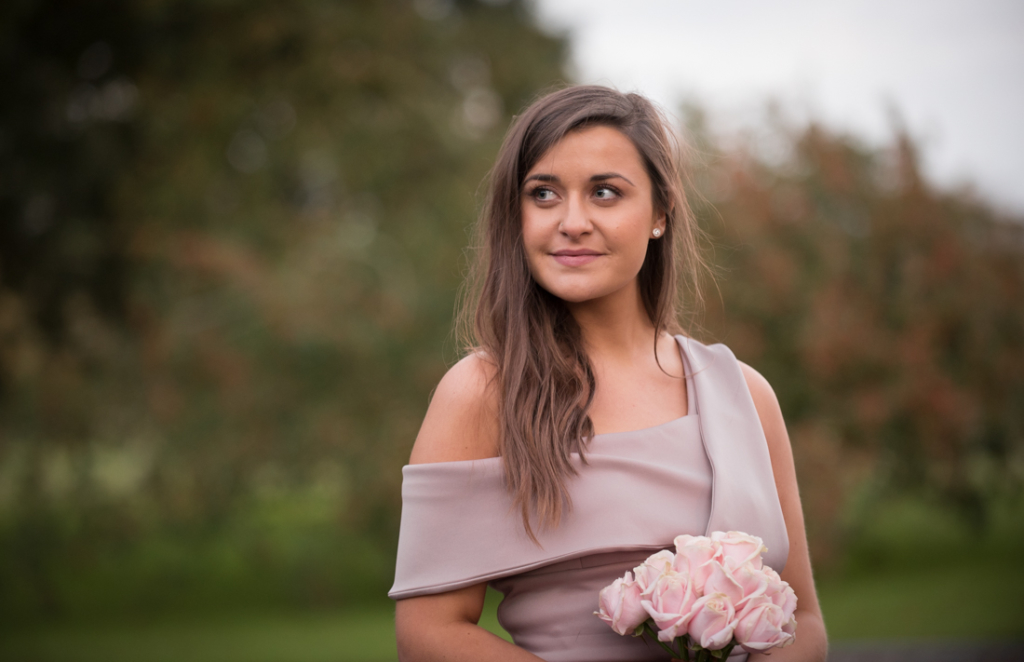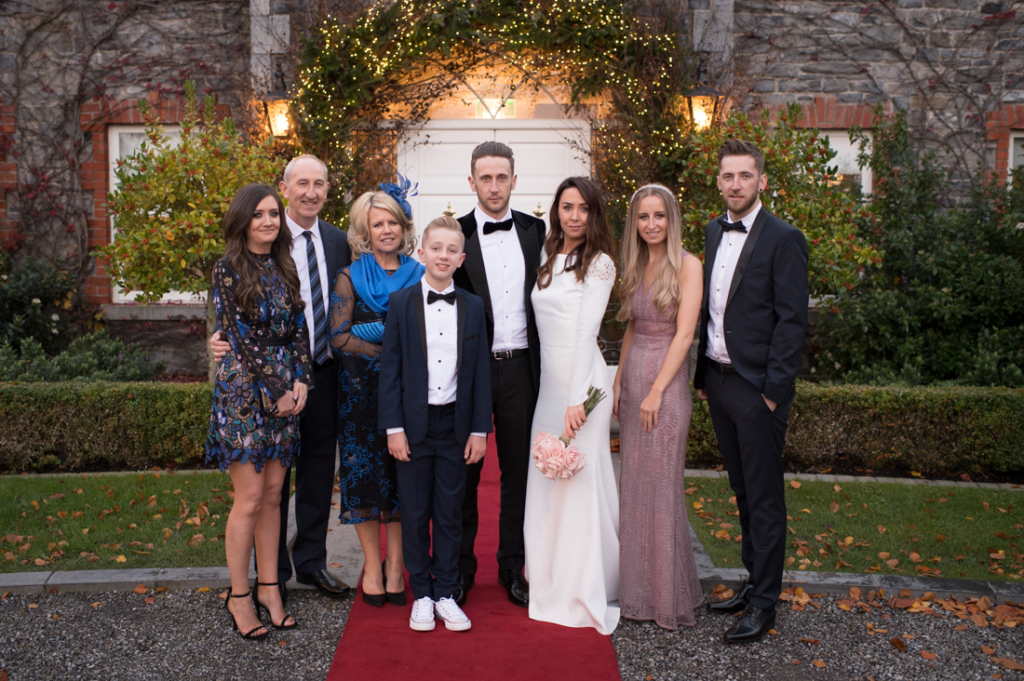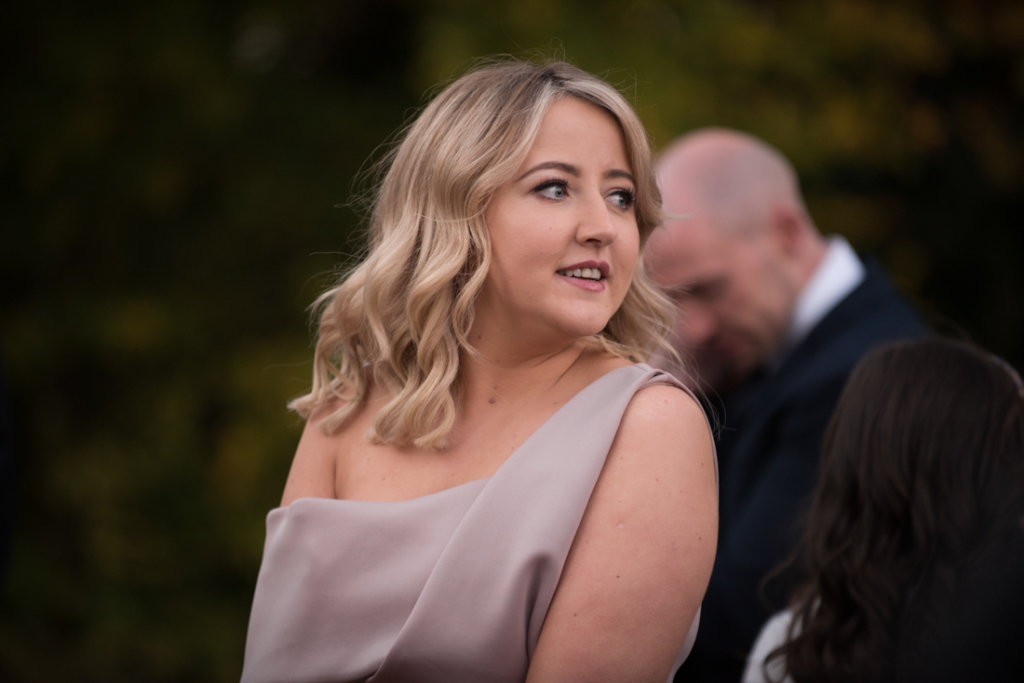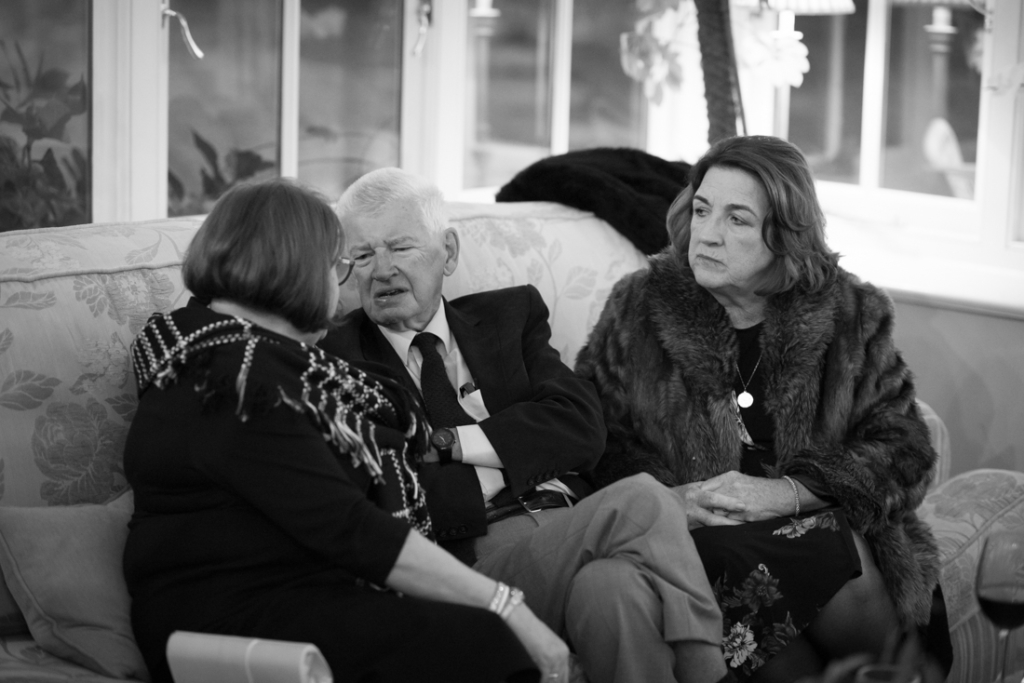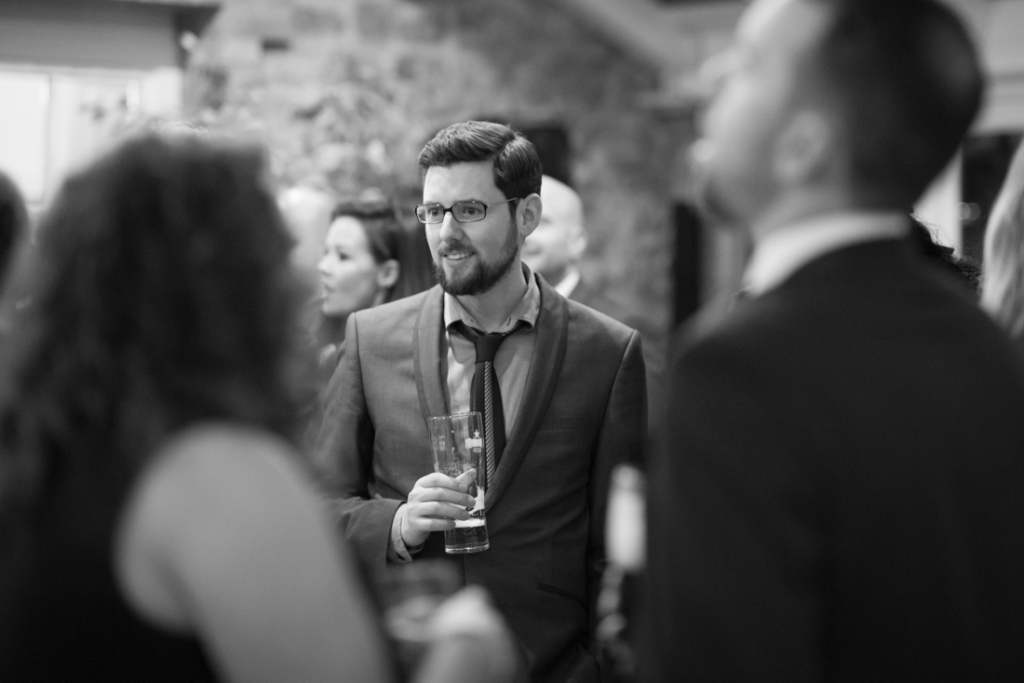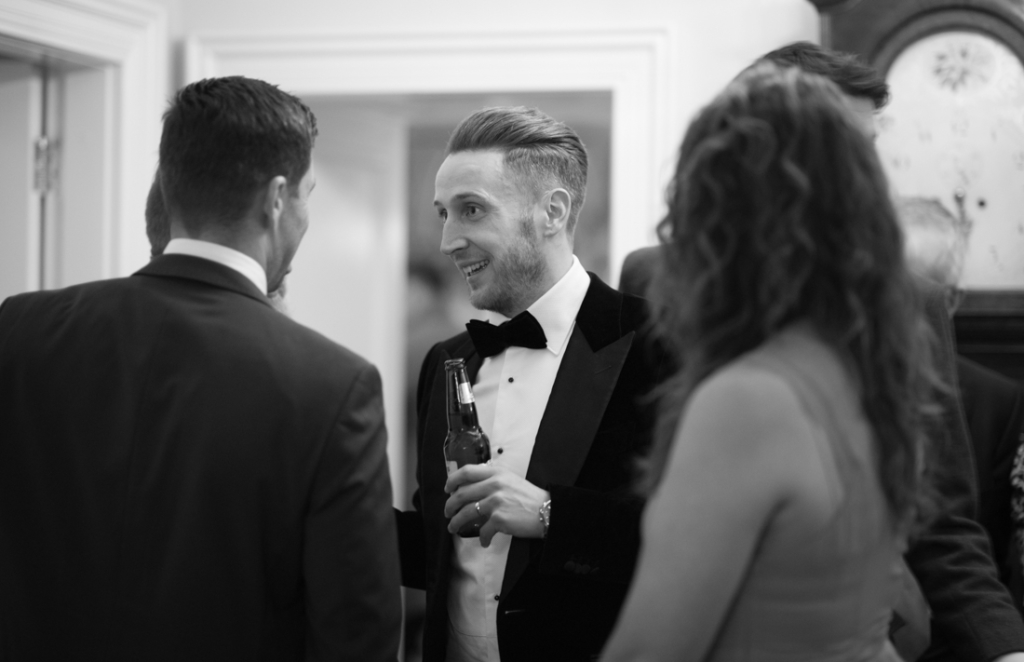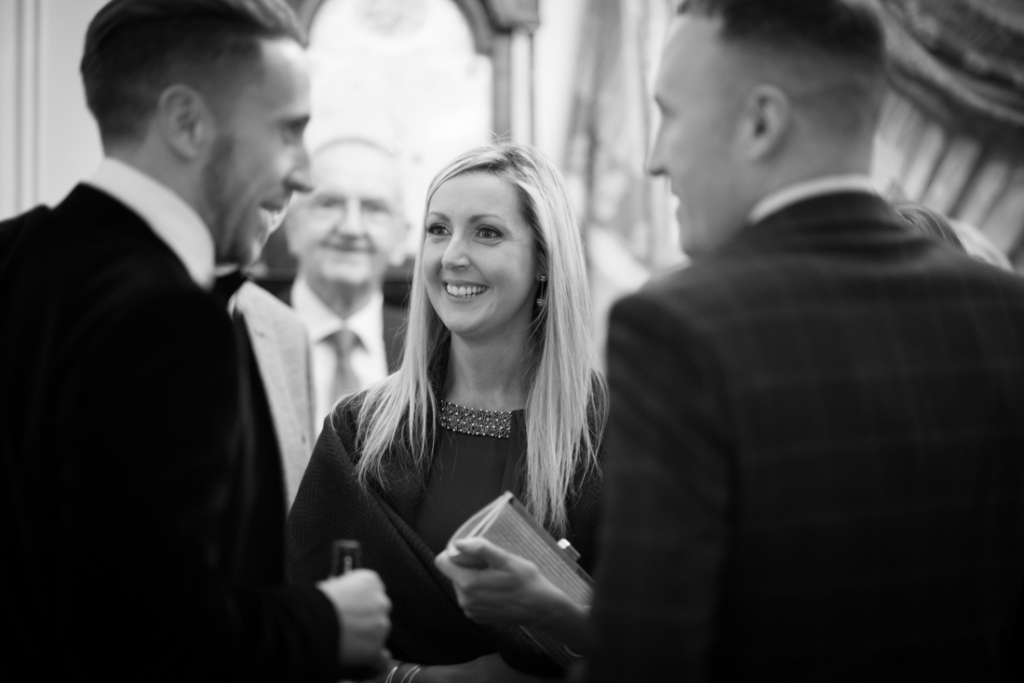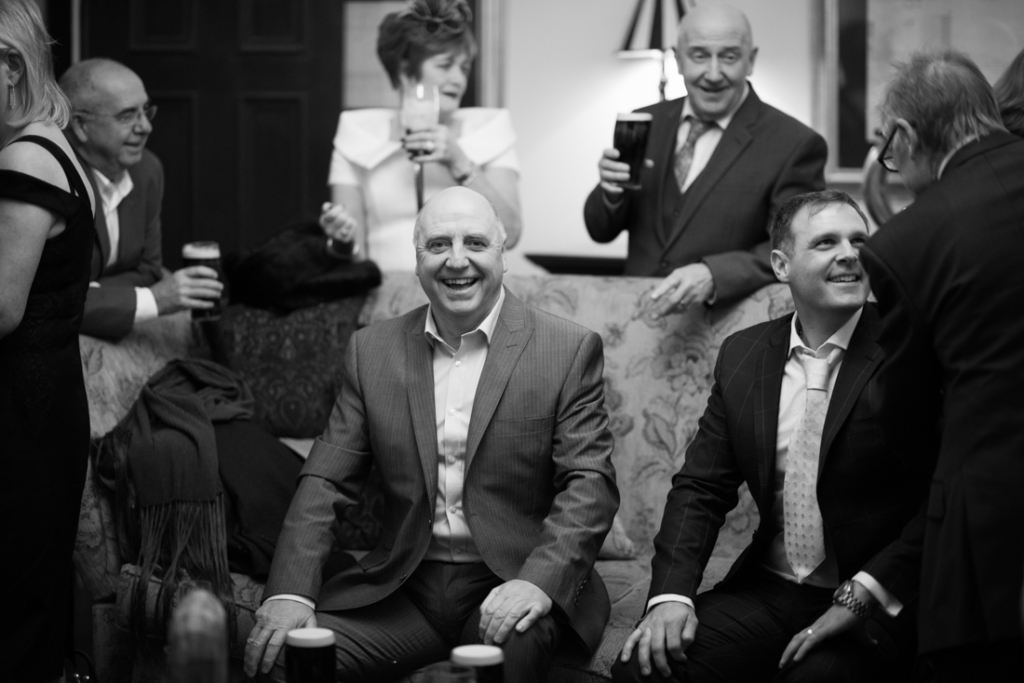 How was the venue decorated…
Ballymagarvey Village, it was so beautiful it was decorated in an autumn theme with fire pits in the court yard to autumn leaves on the back drop and fairy lights through the banquet room .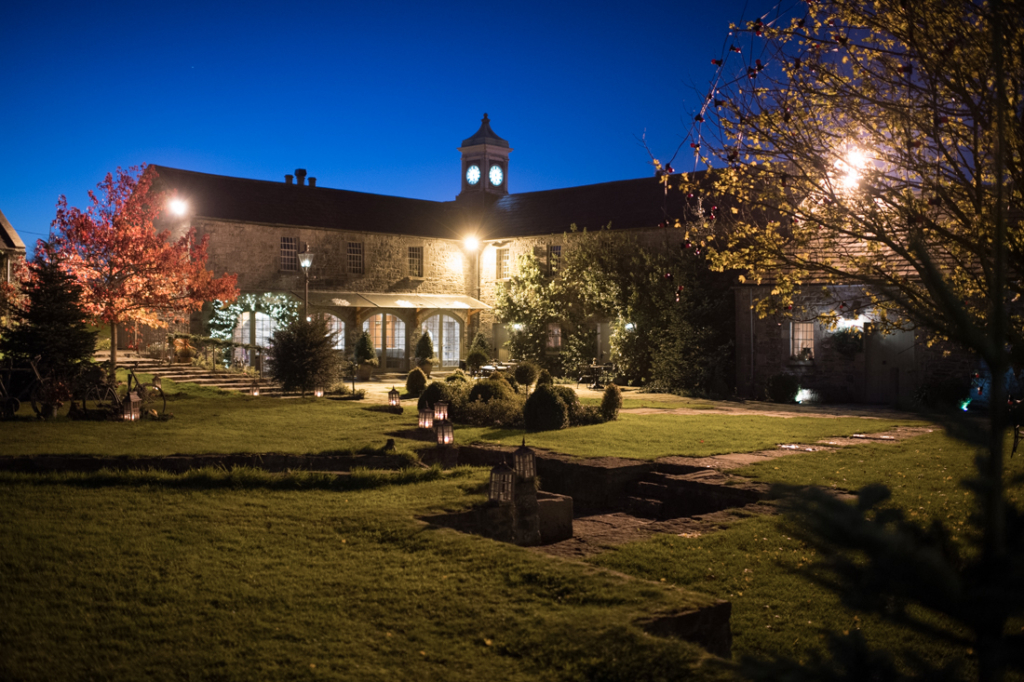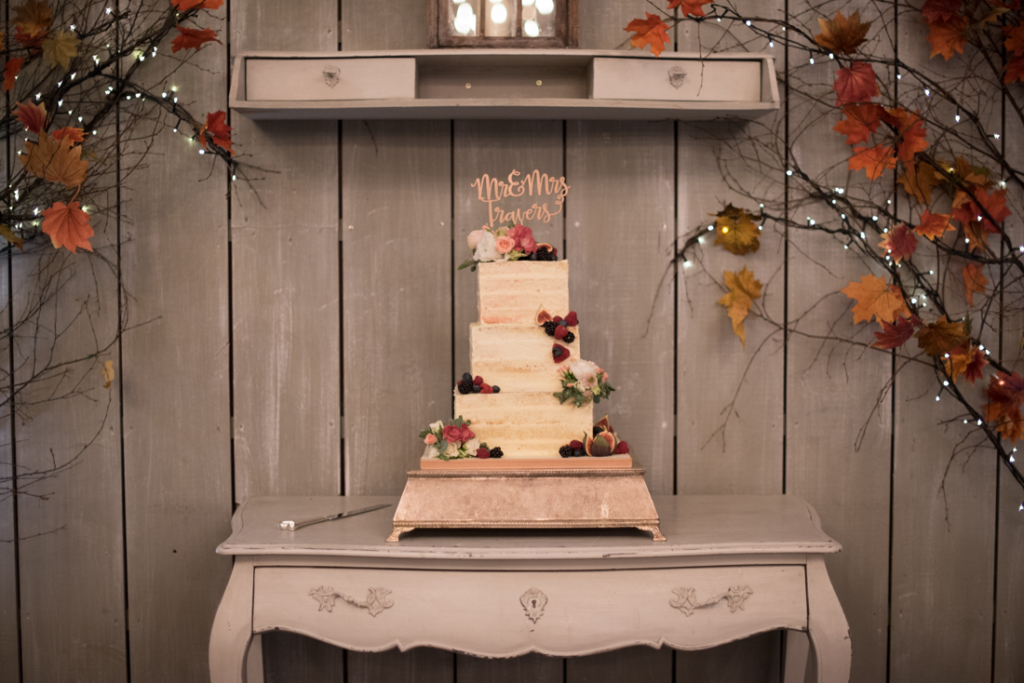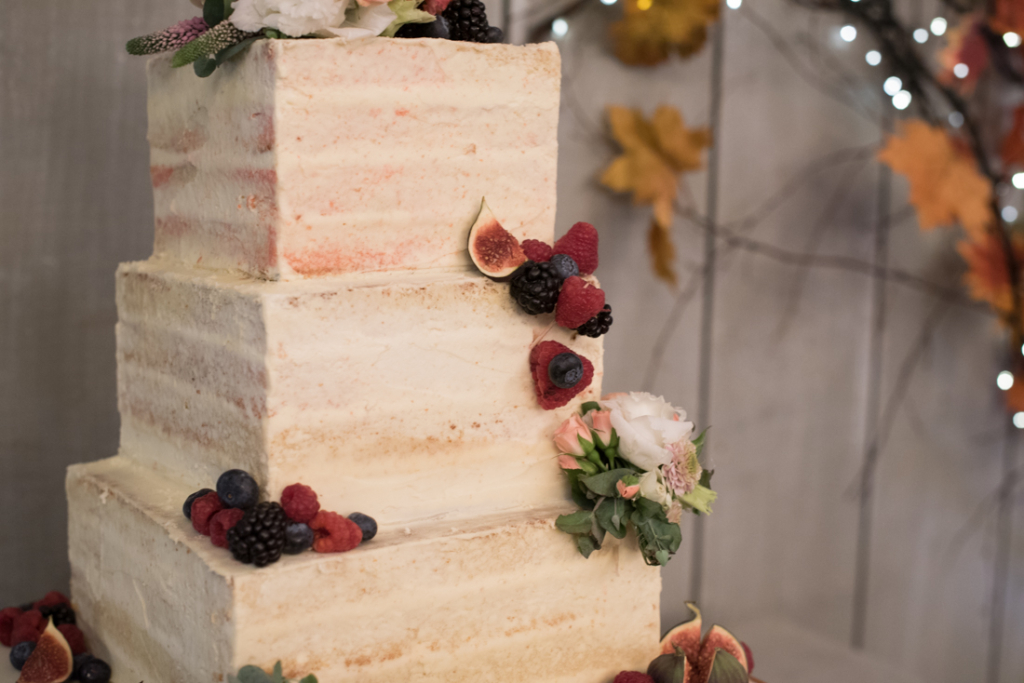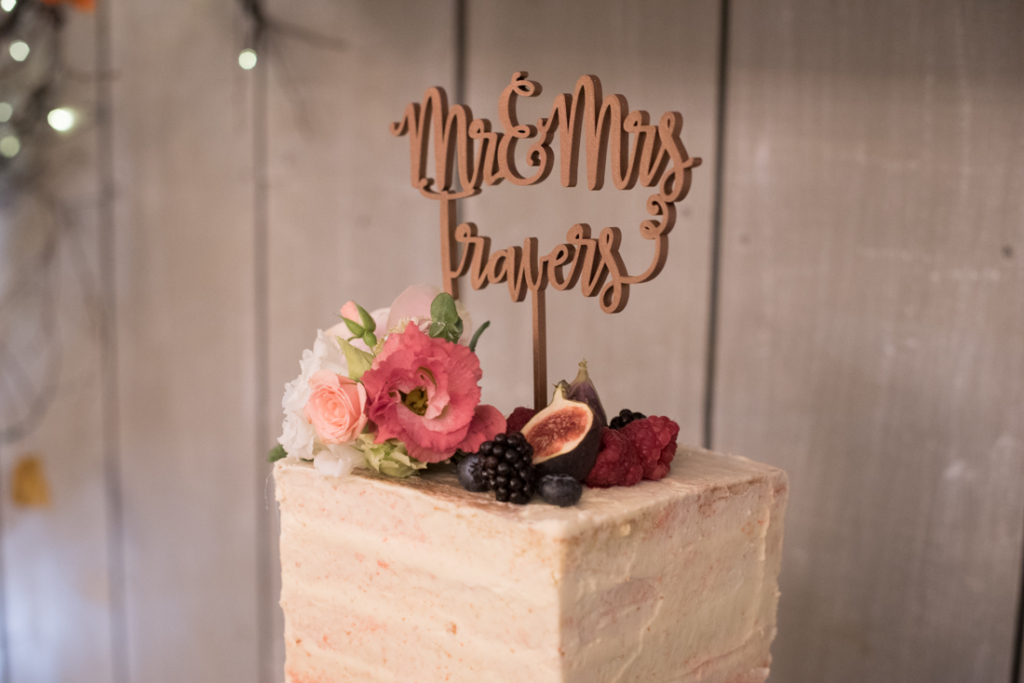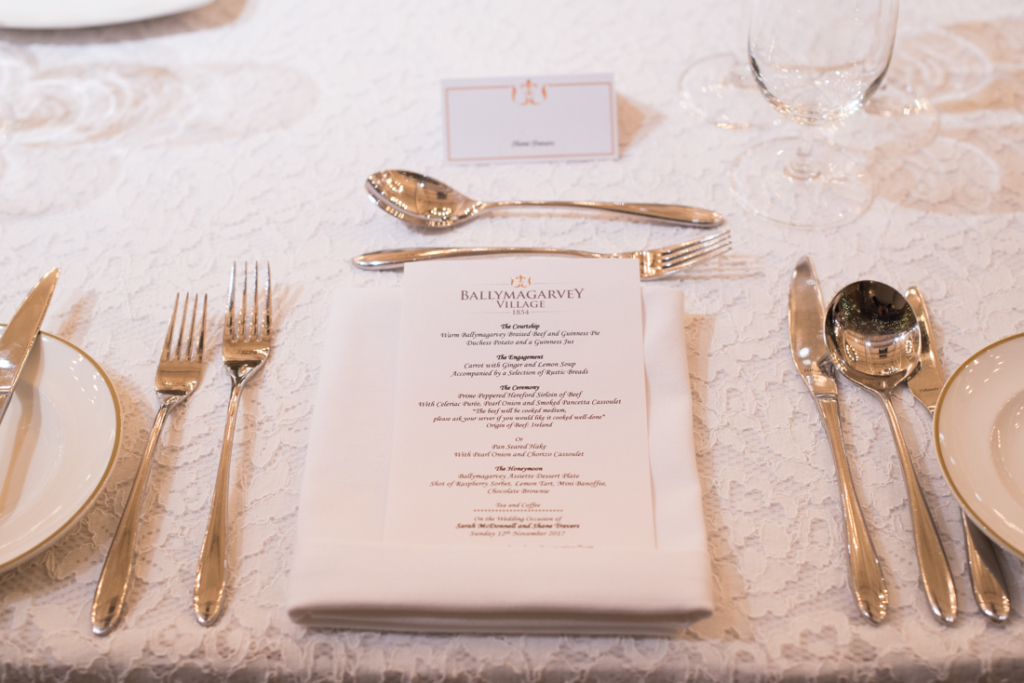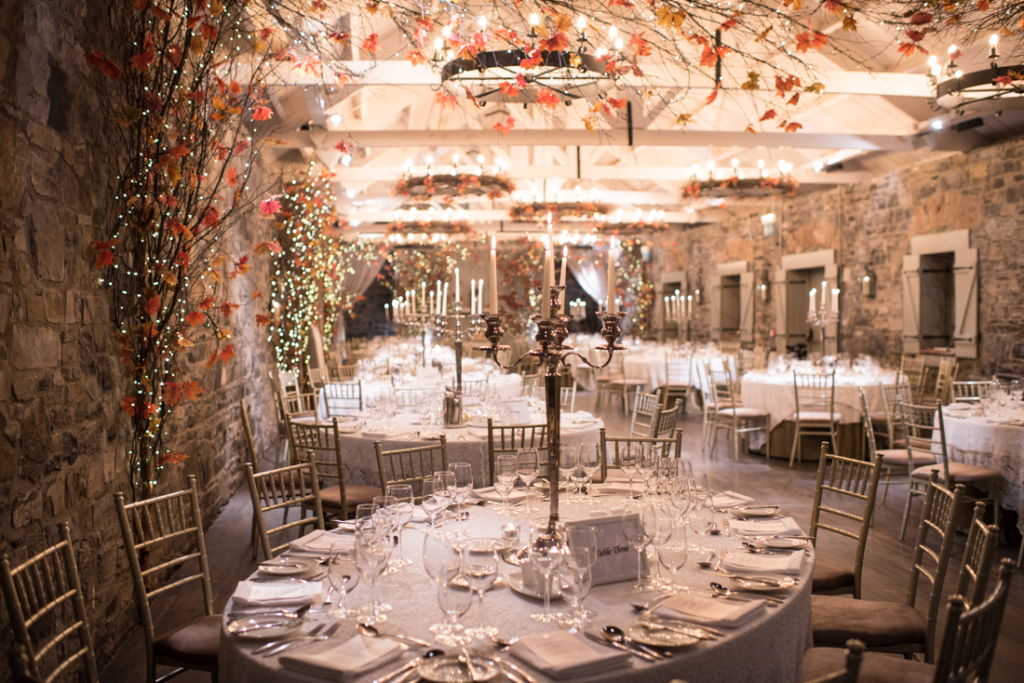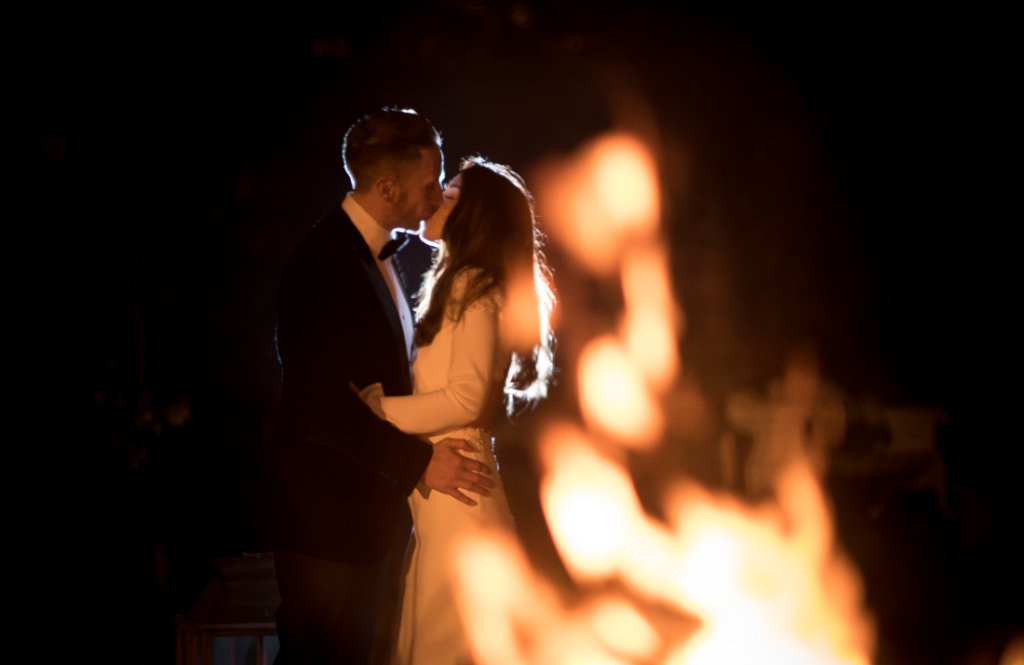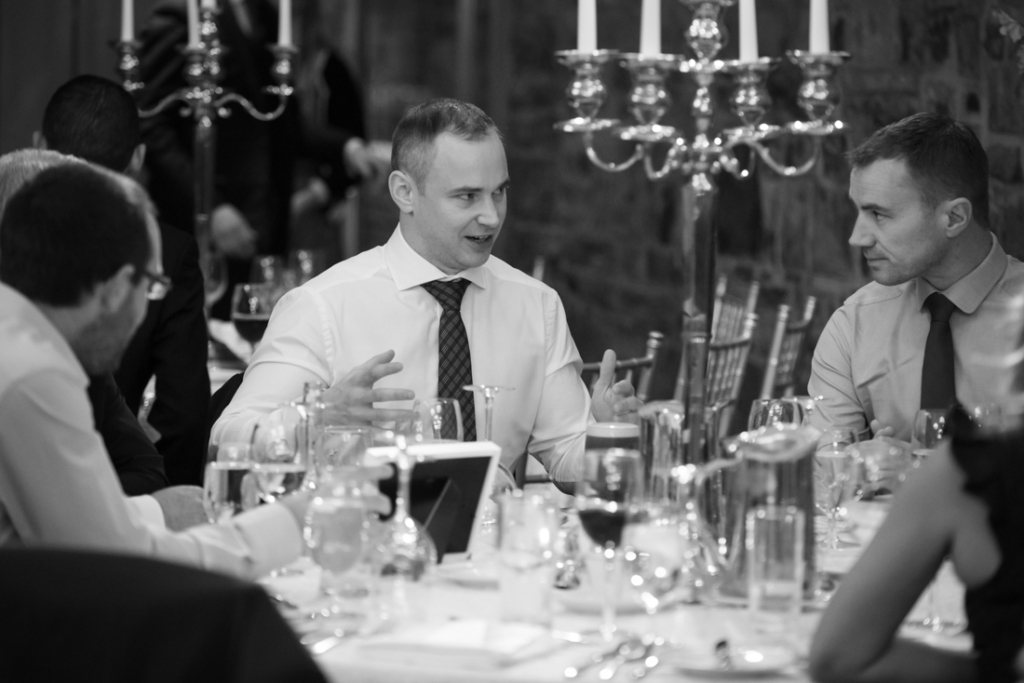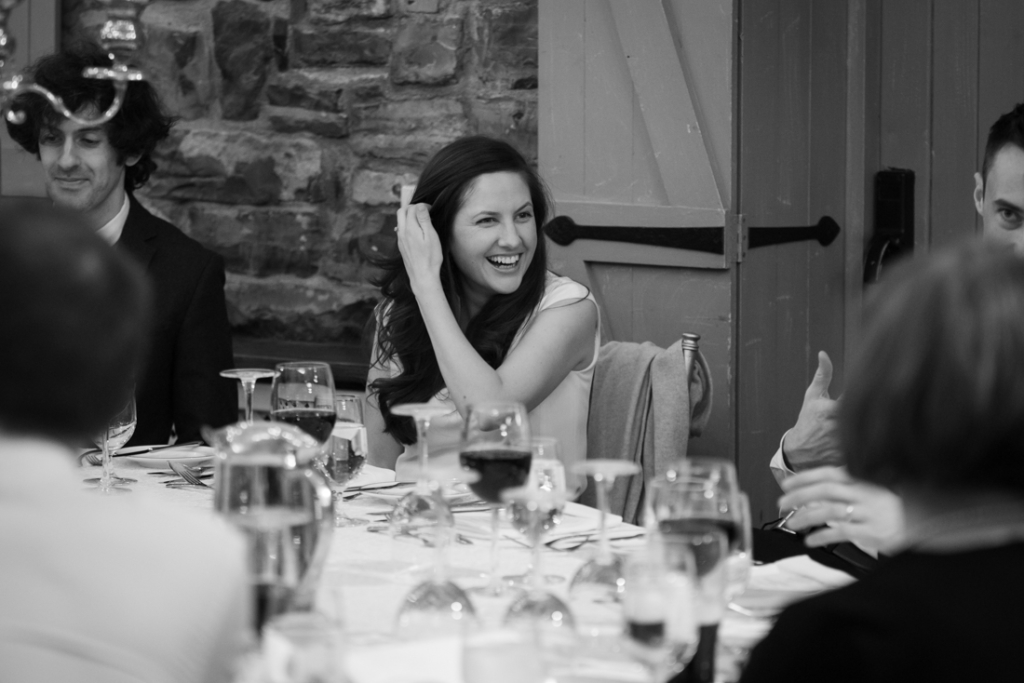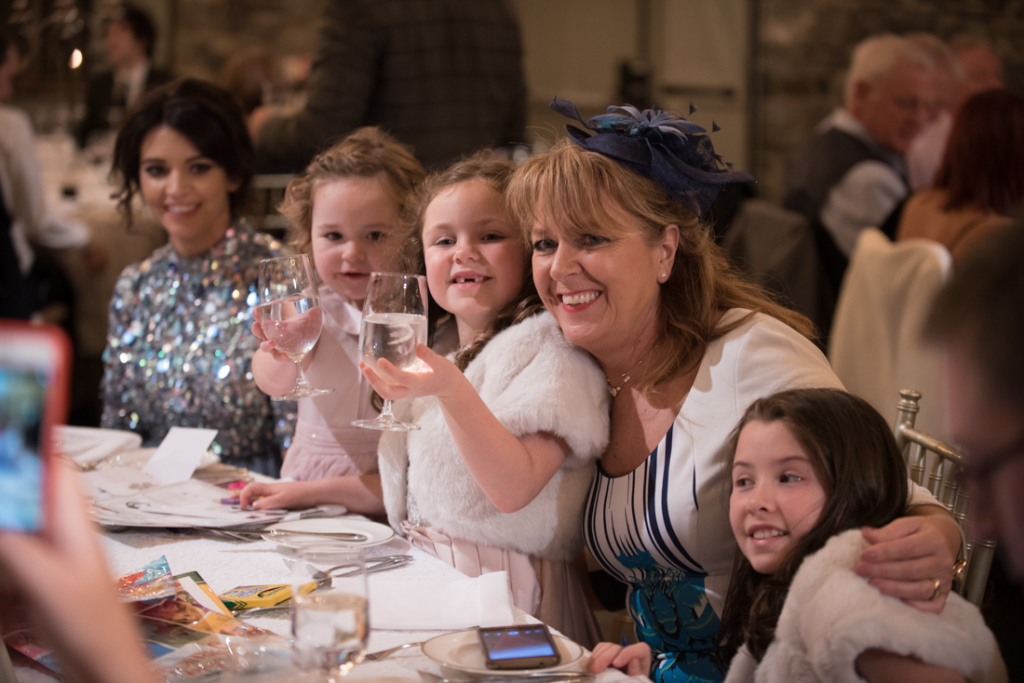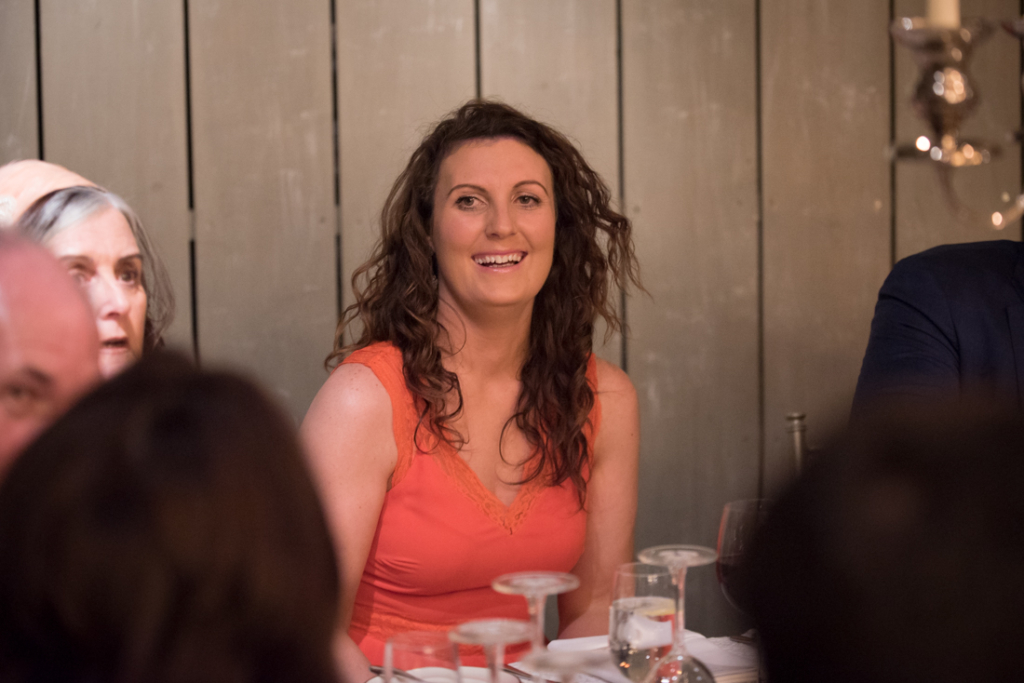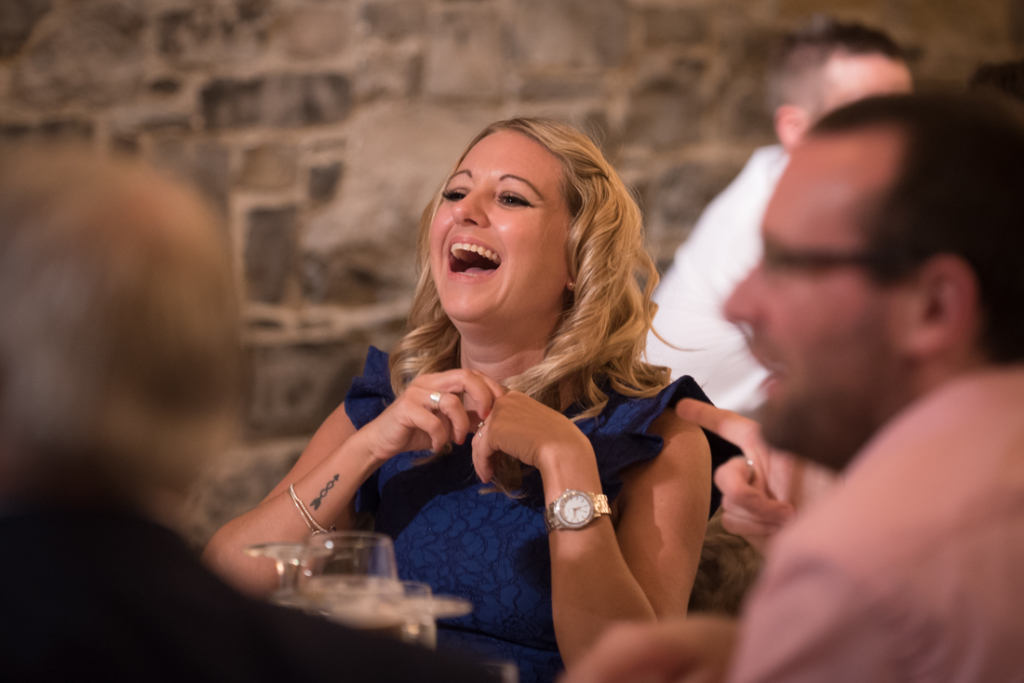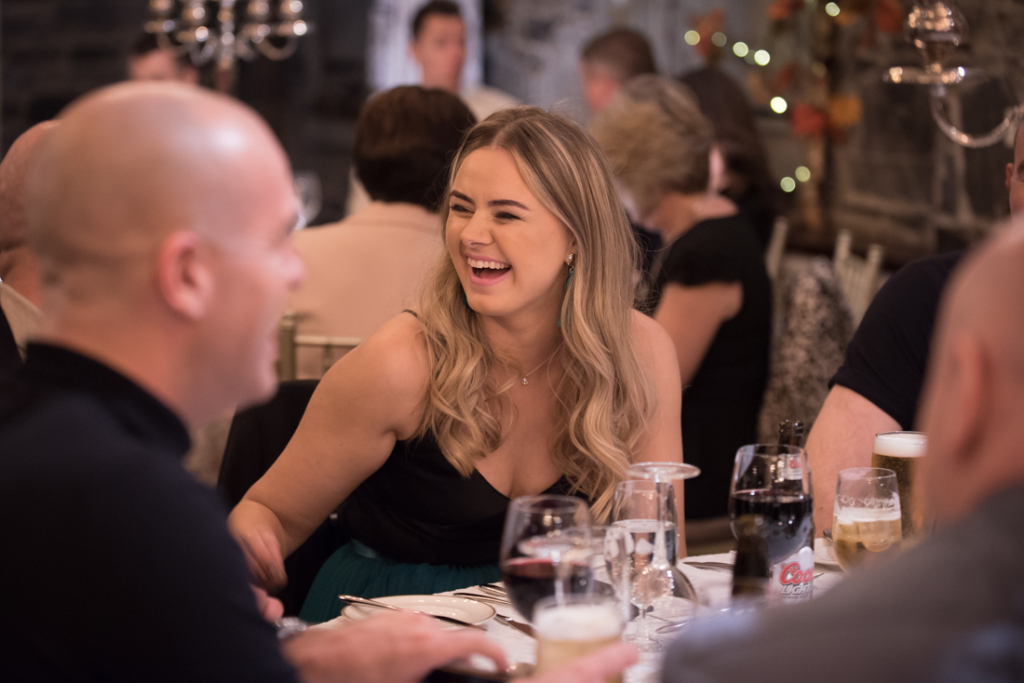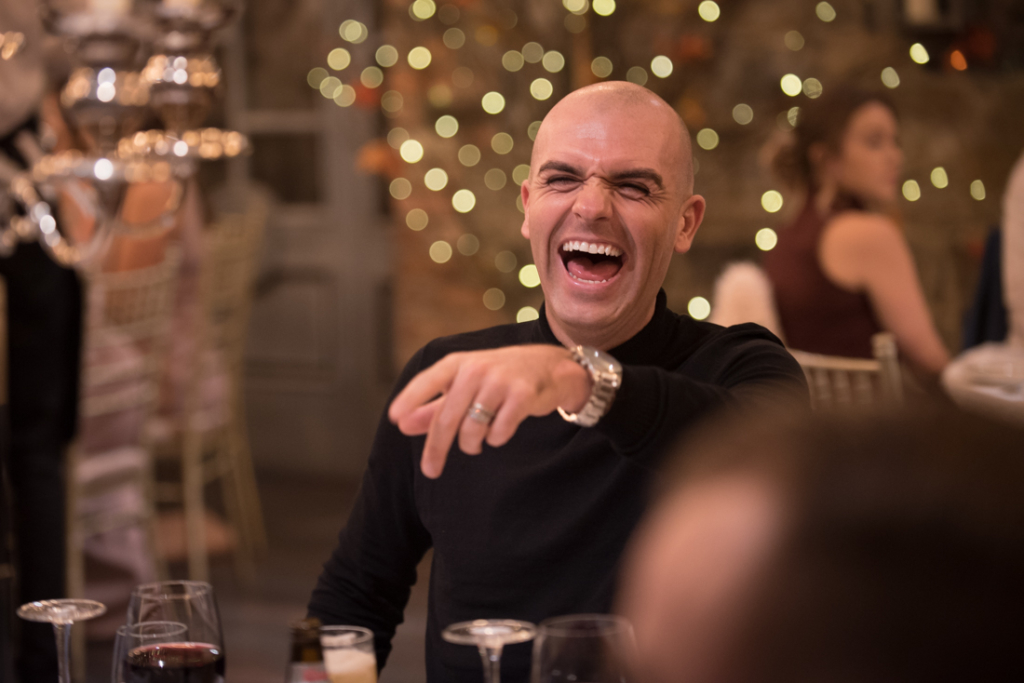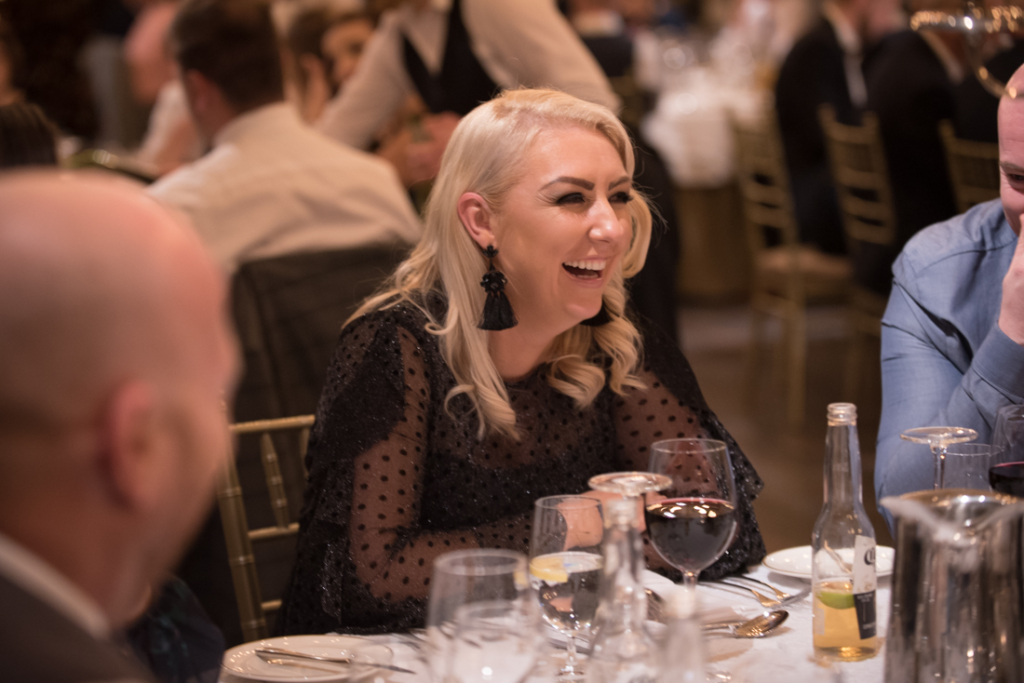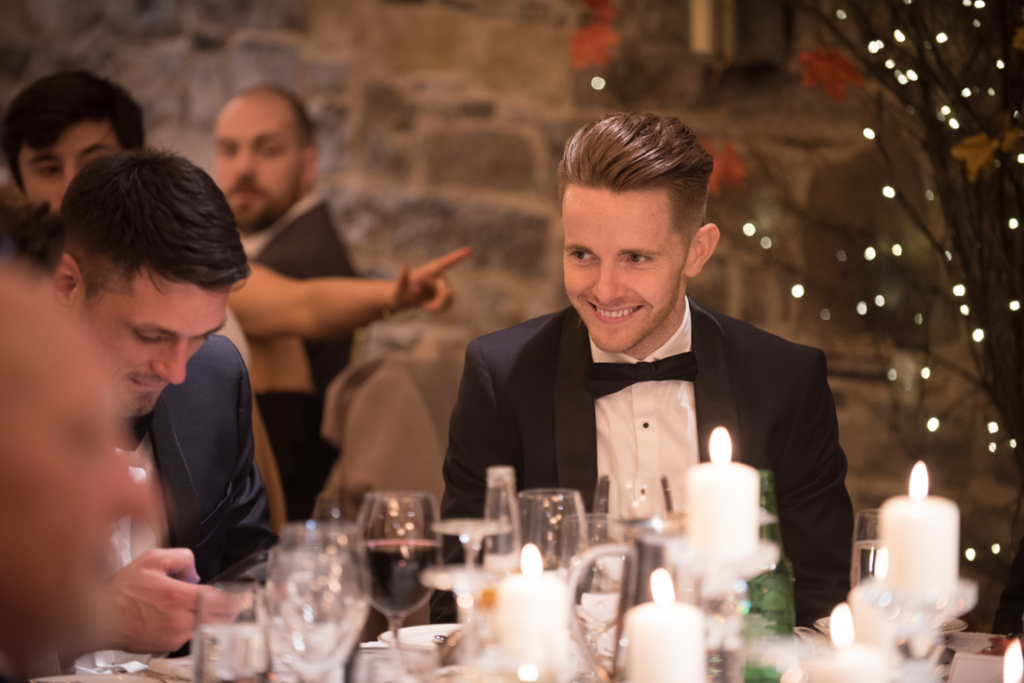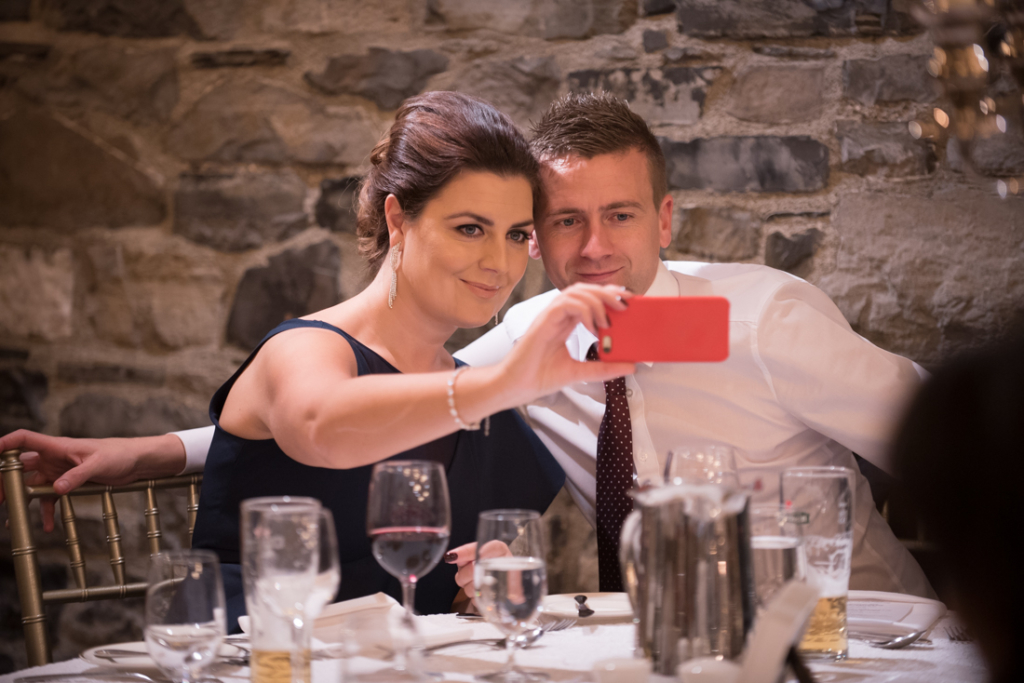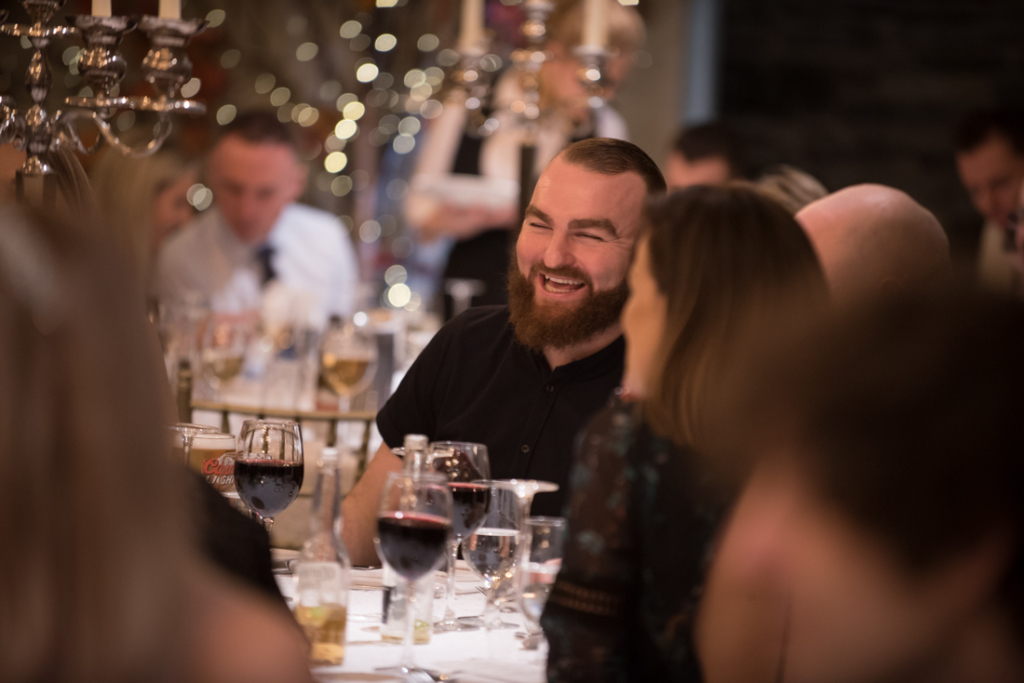 A Ballymagarvey Wedding wouldn't be complete without a photo under the famous tree.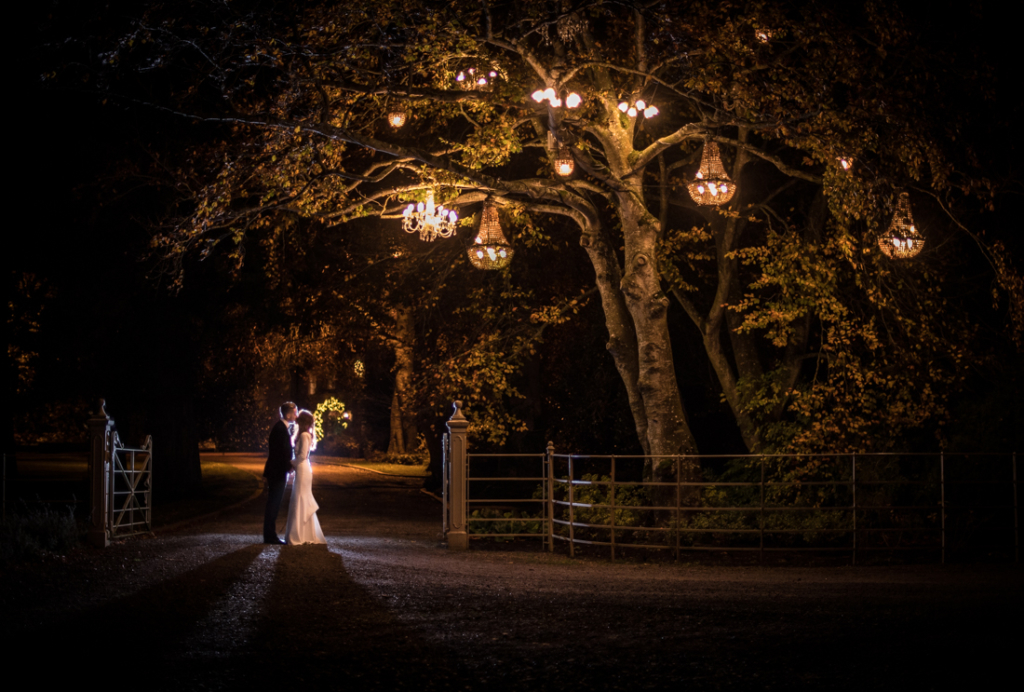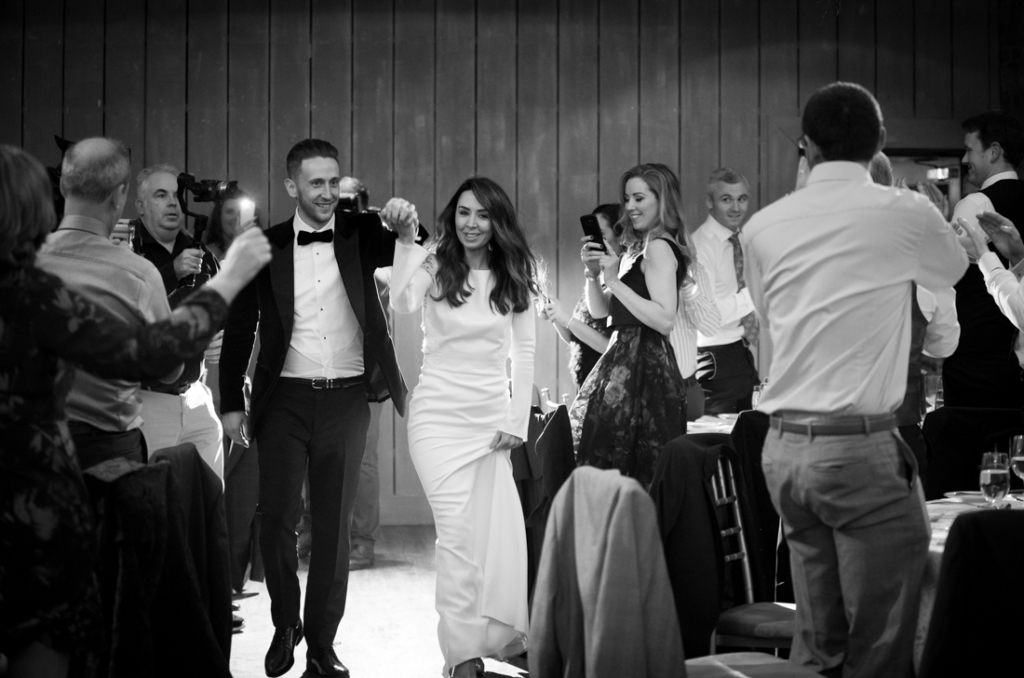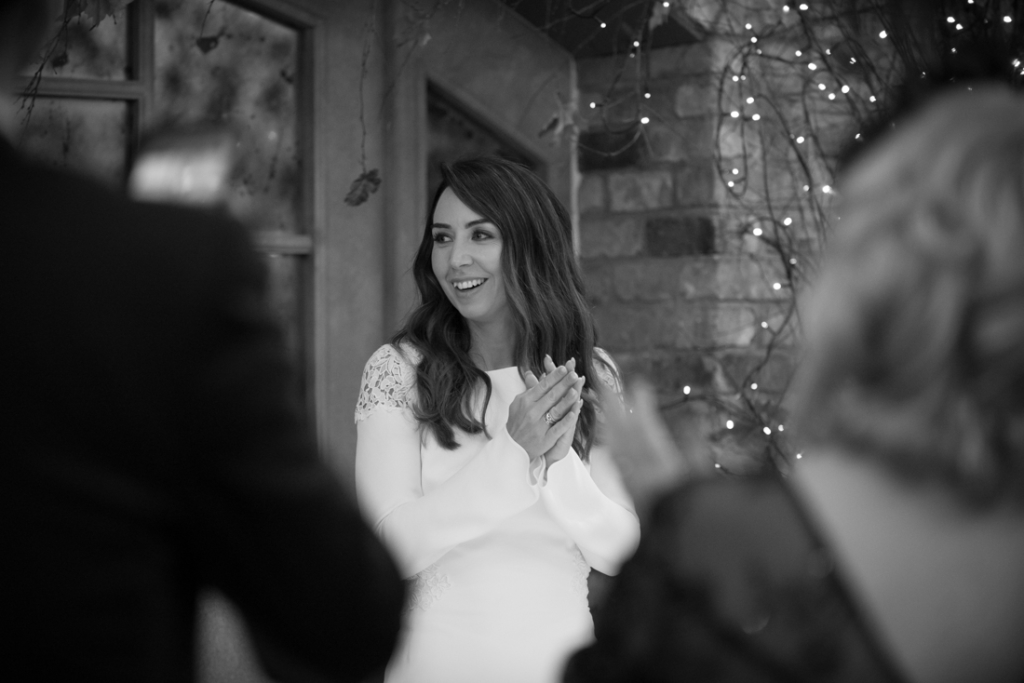 A special gift presented to the couple just before dinner from the owners for having a Ballymagarvey Wedding. Such a nice gift.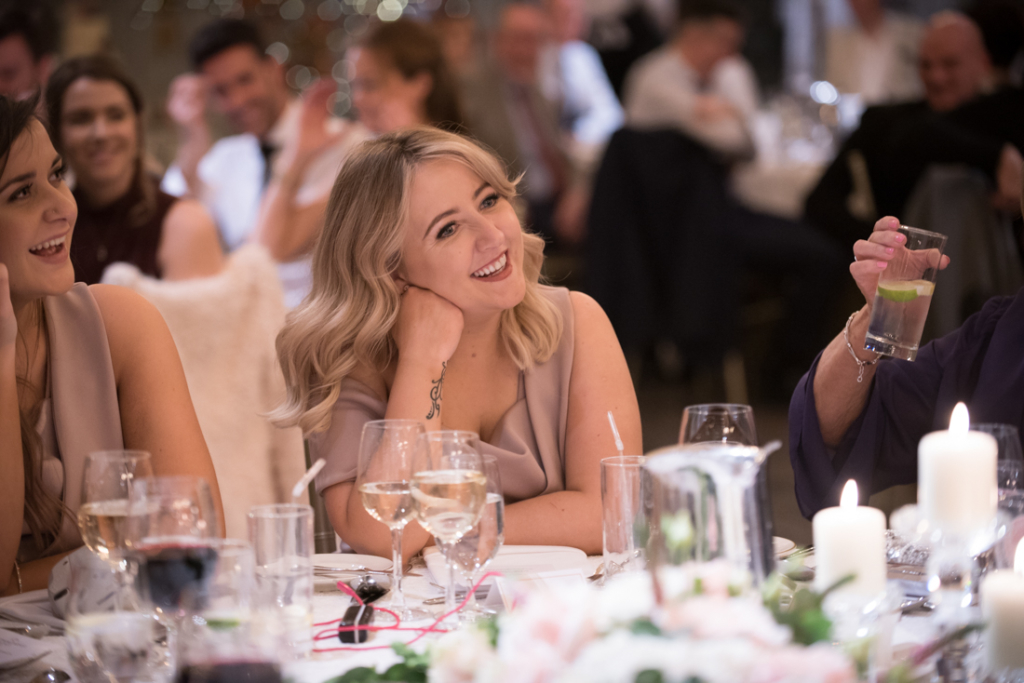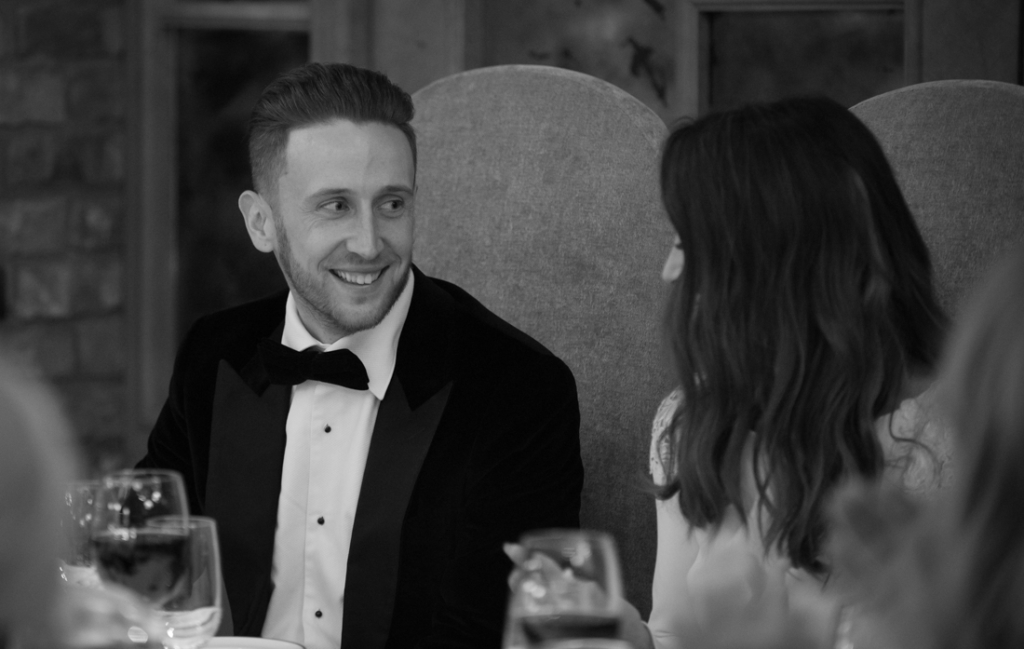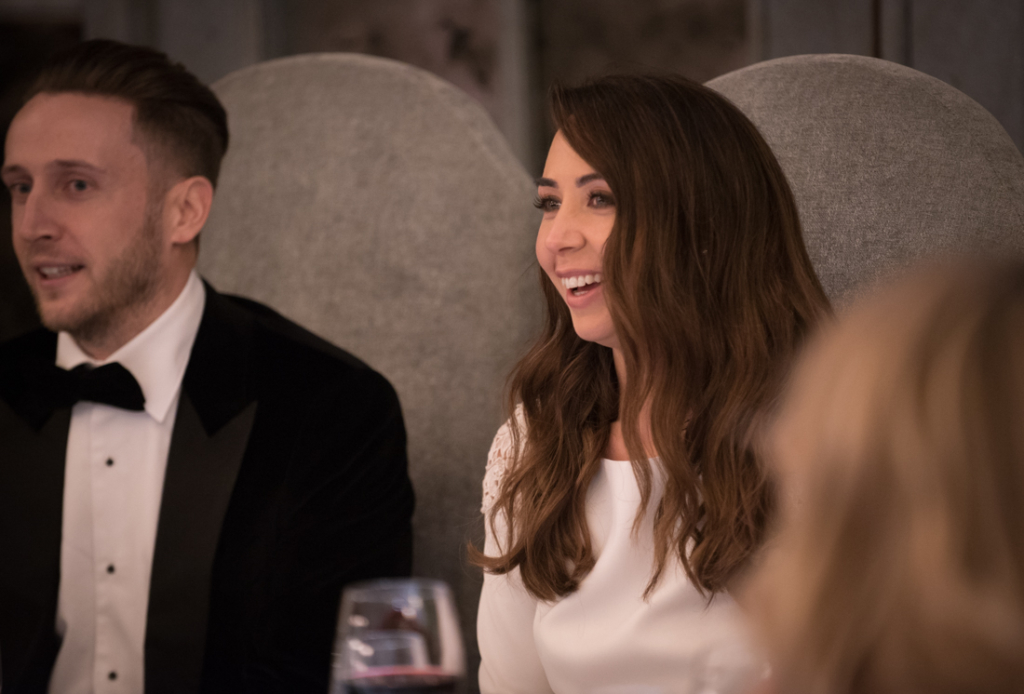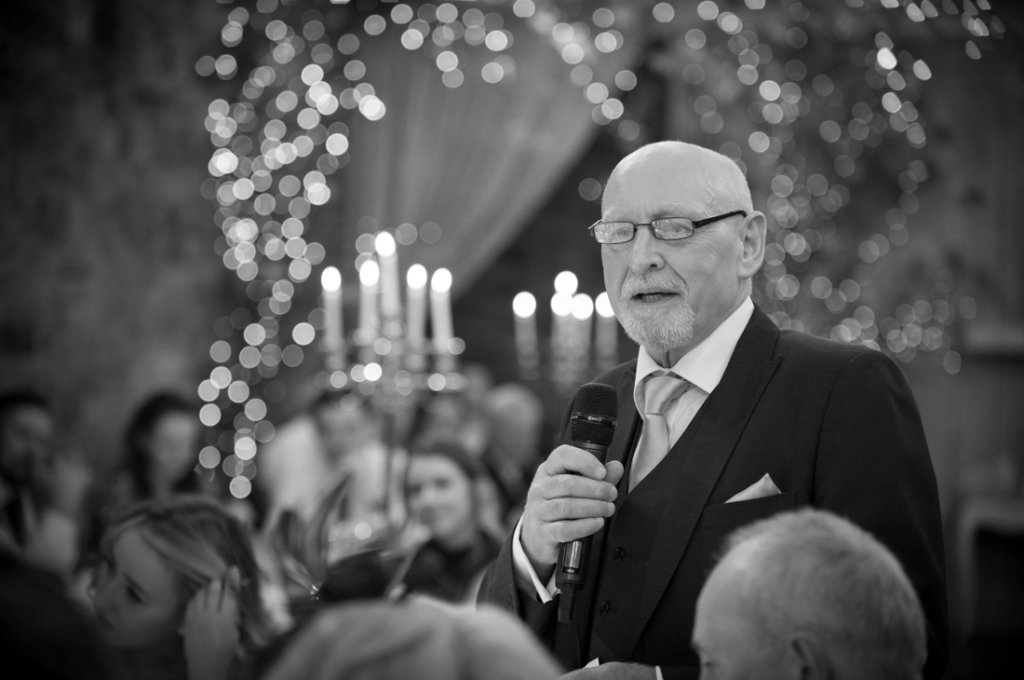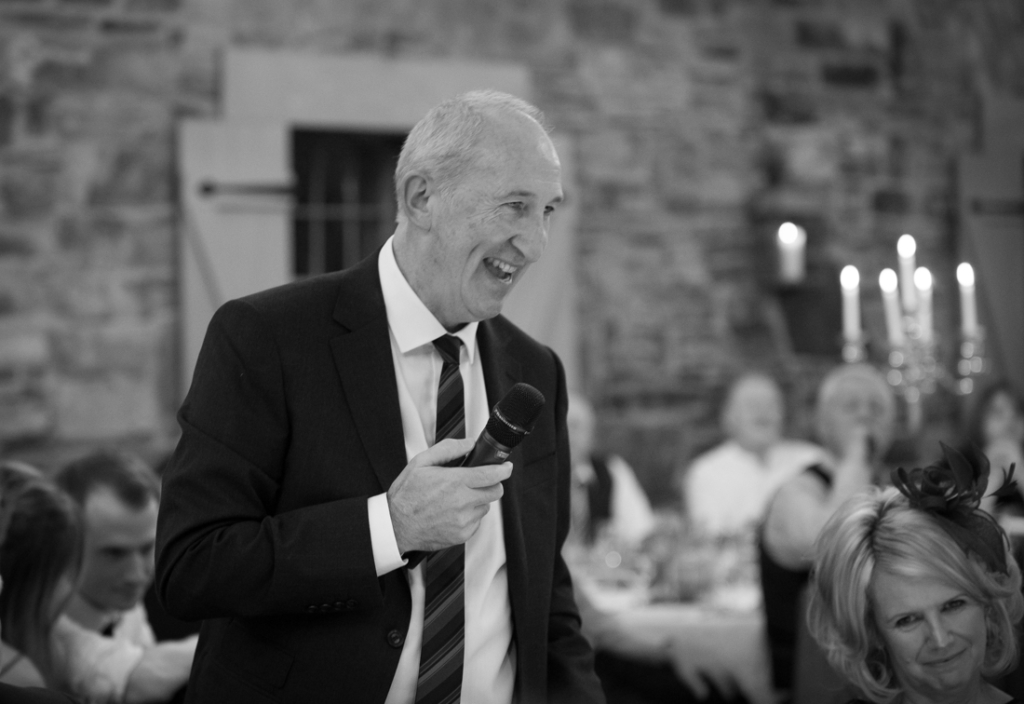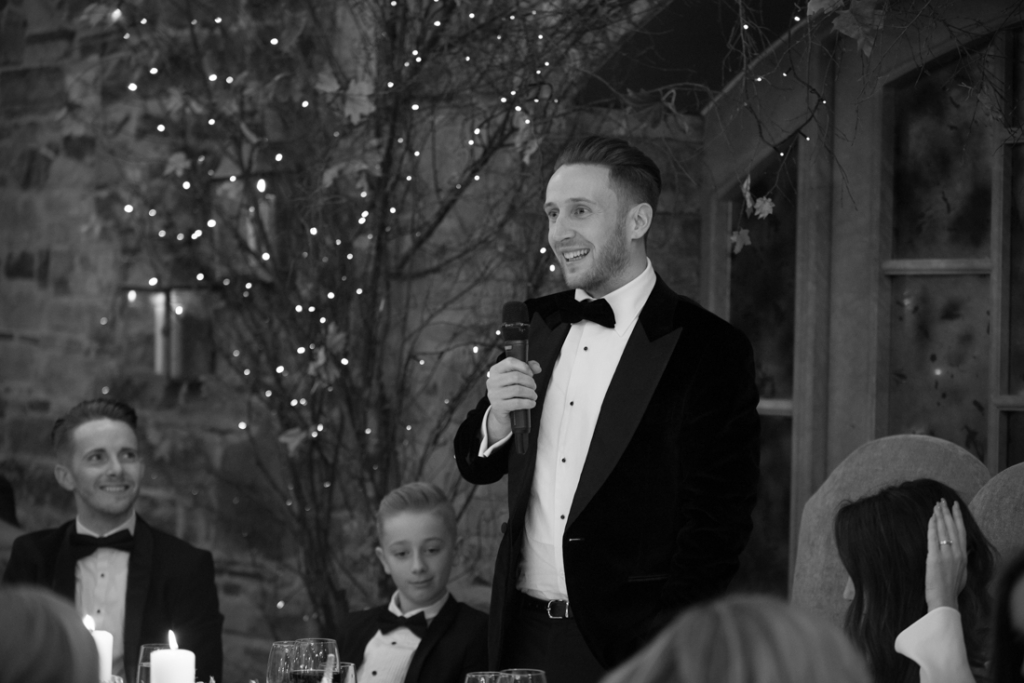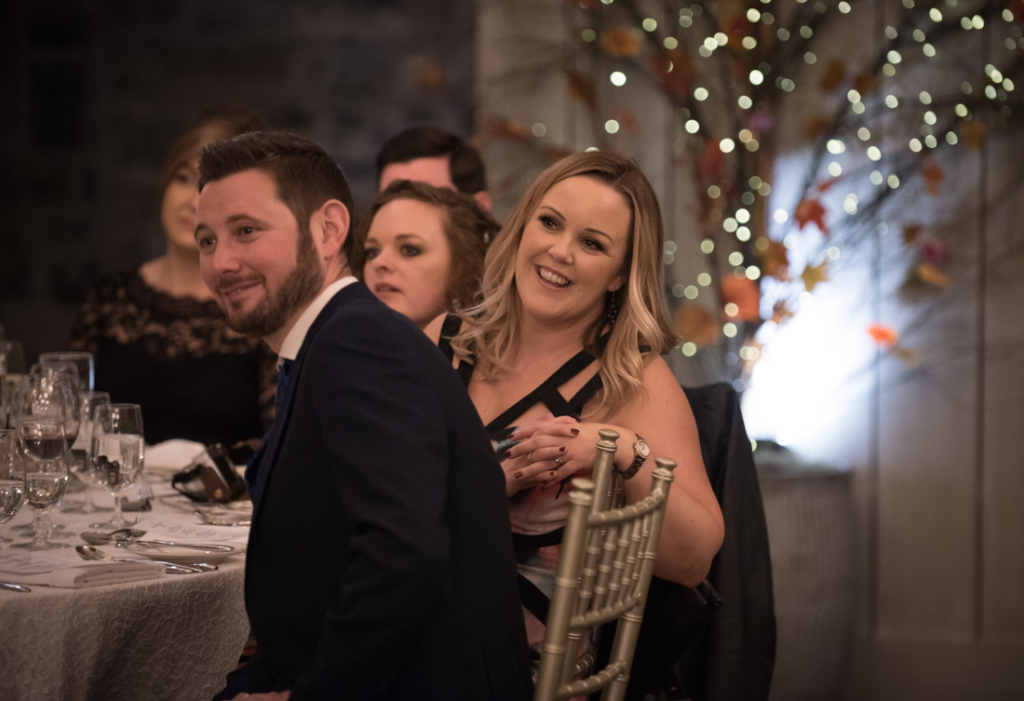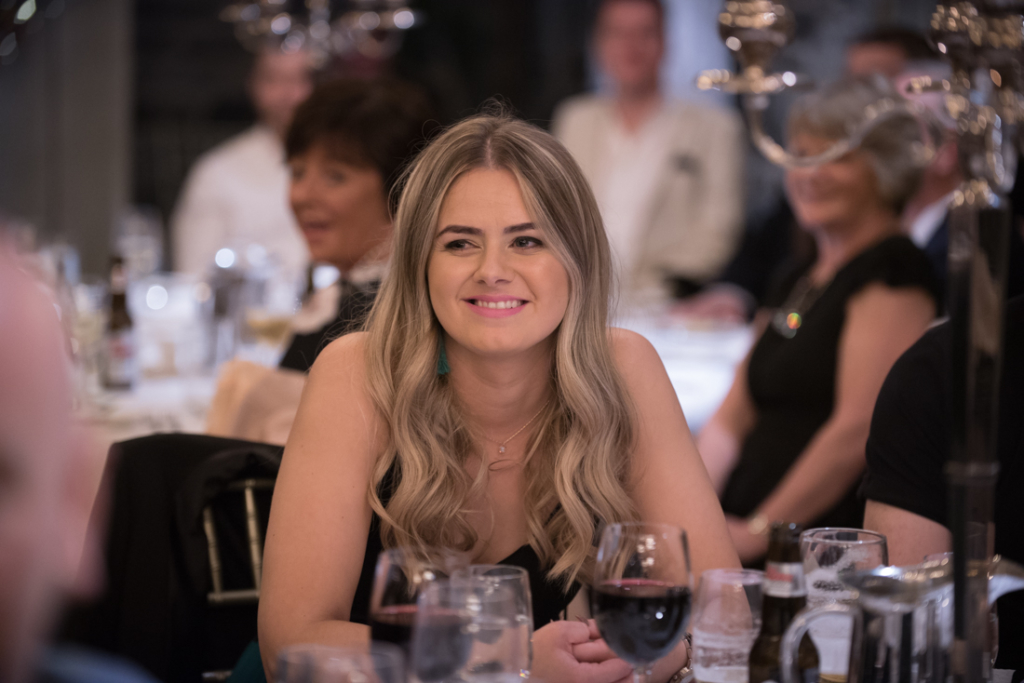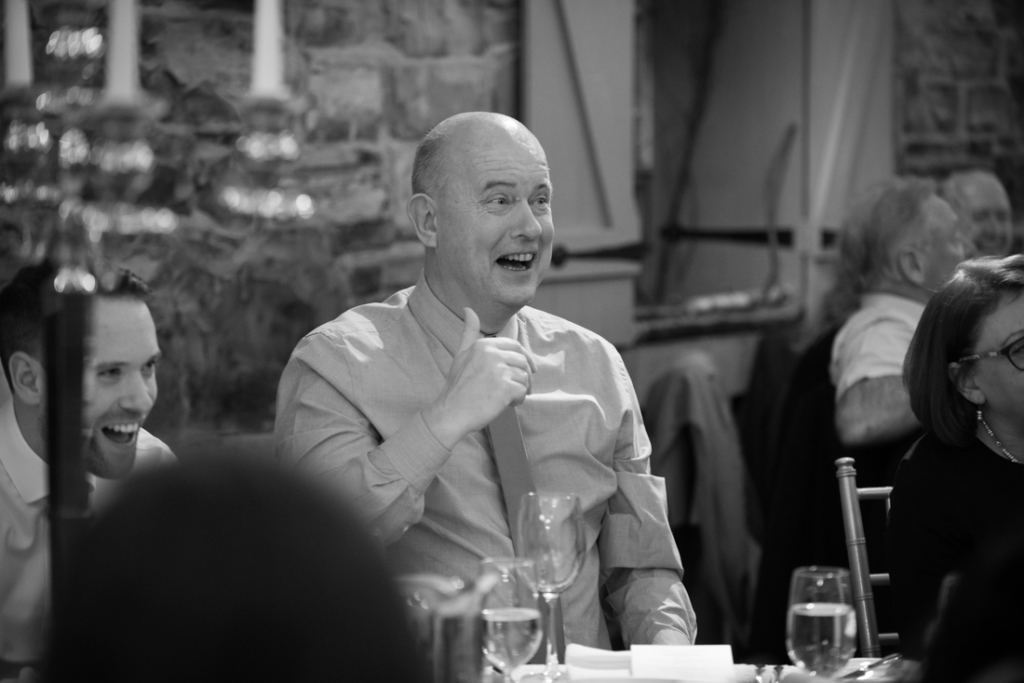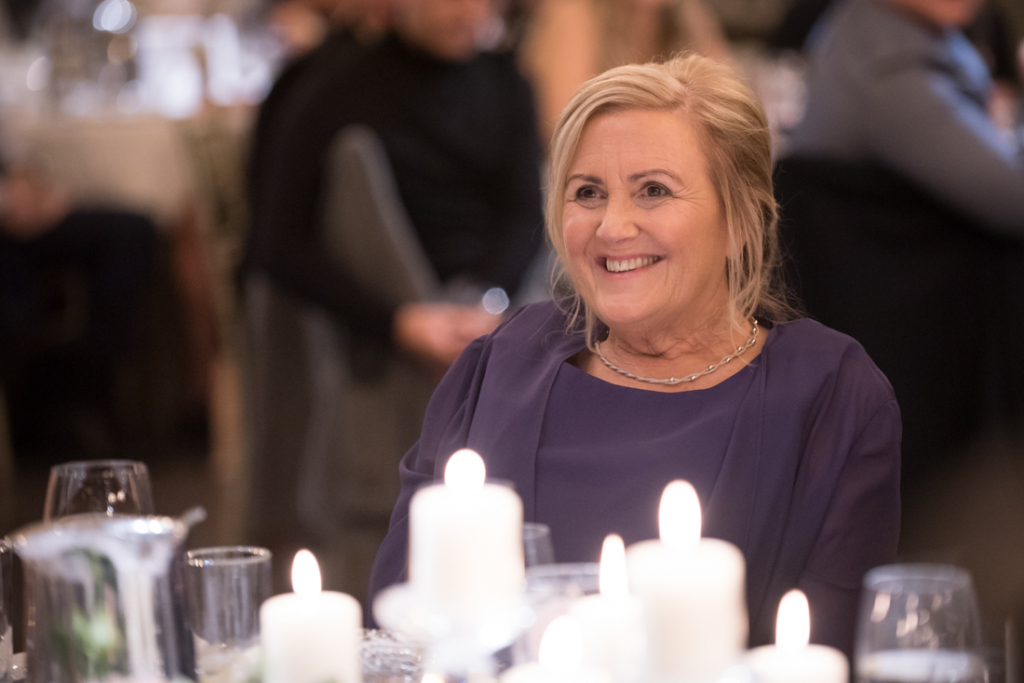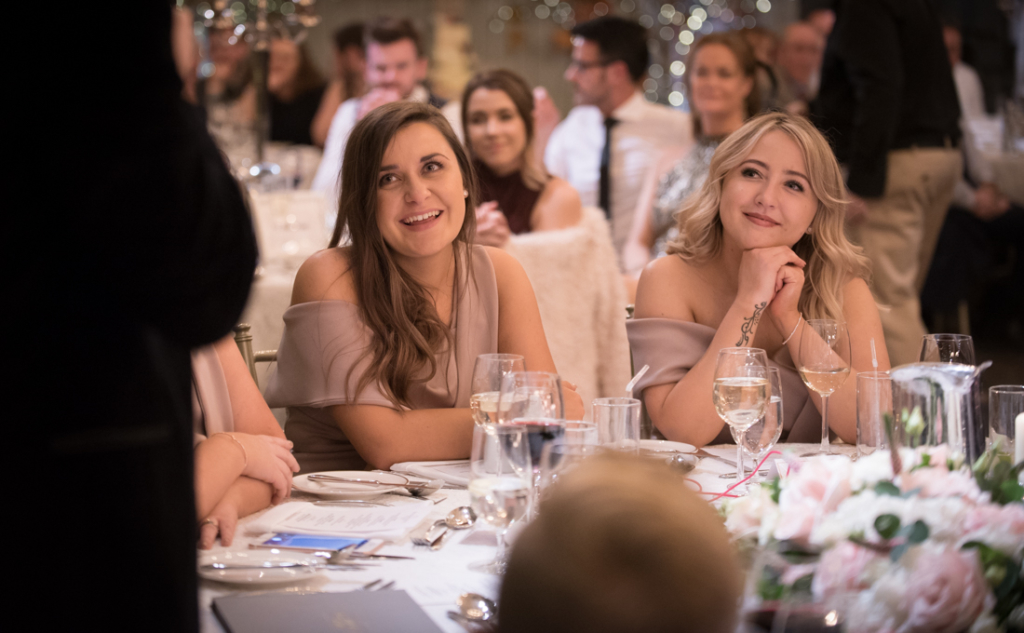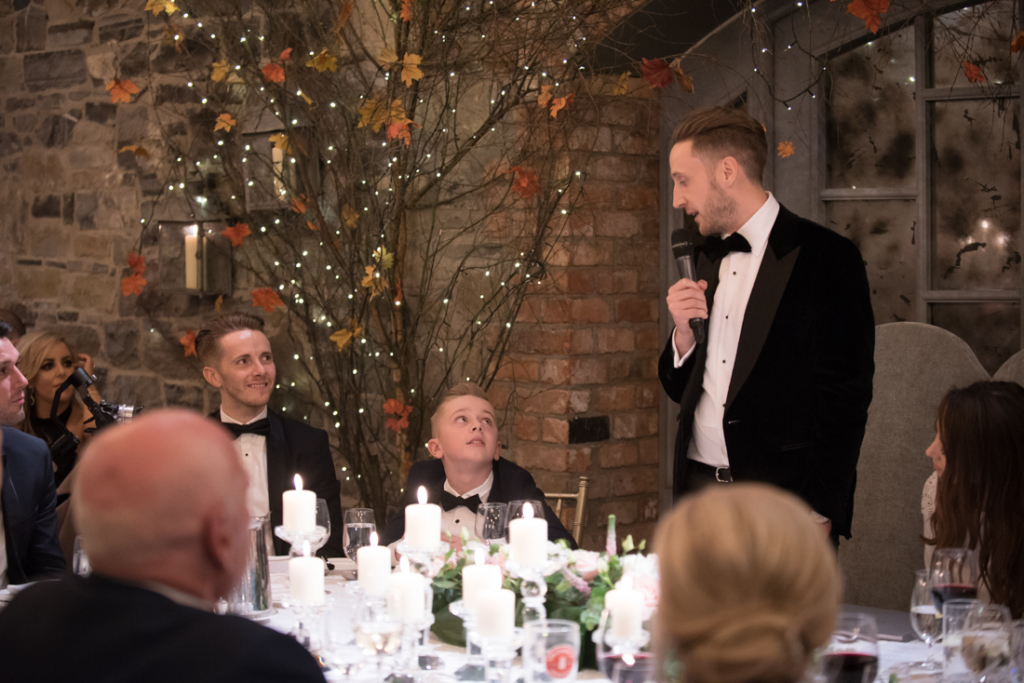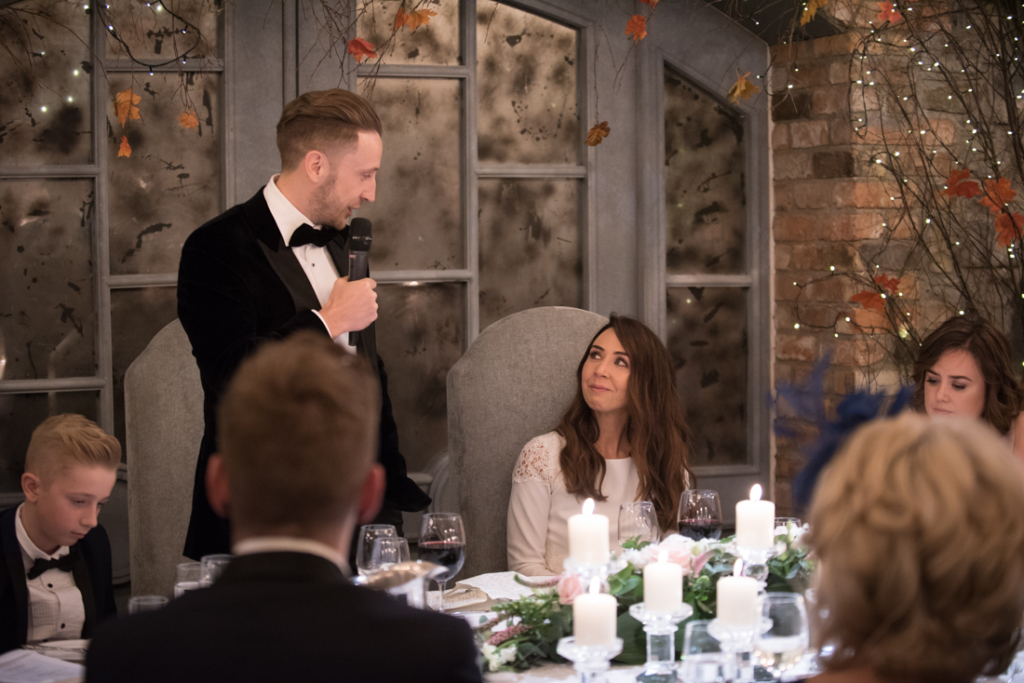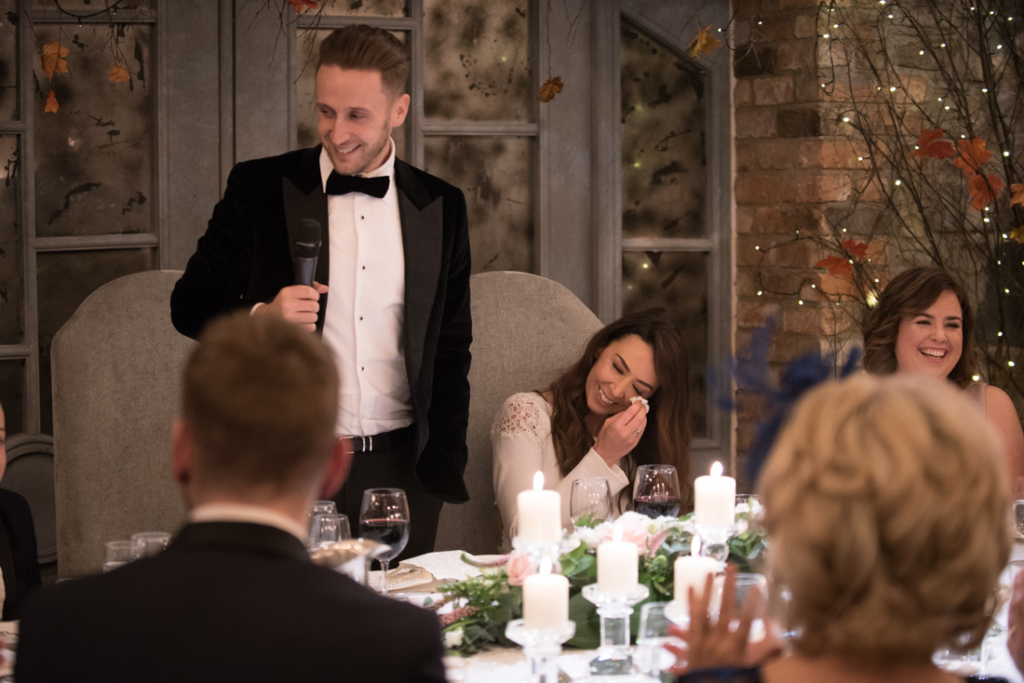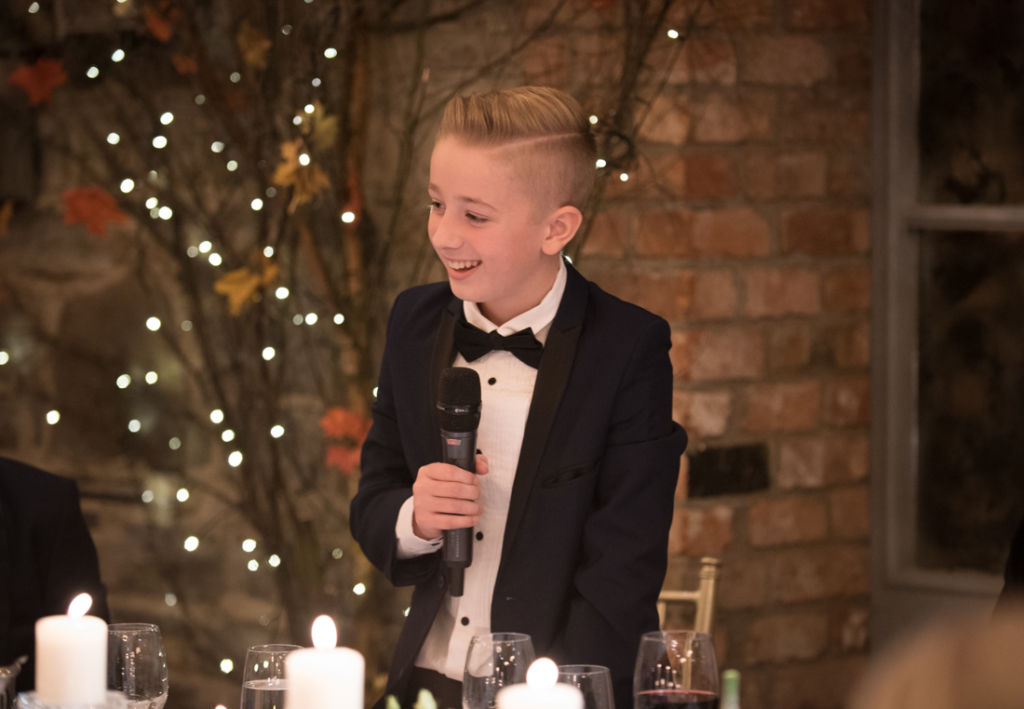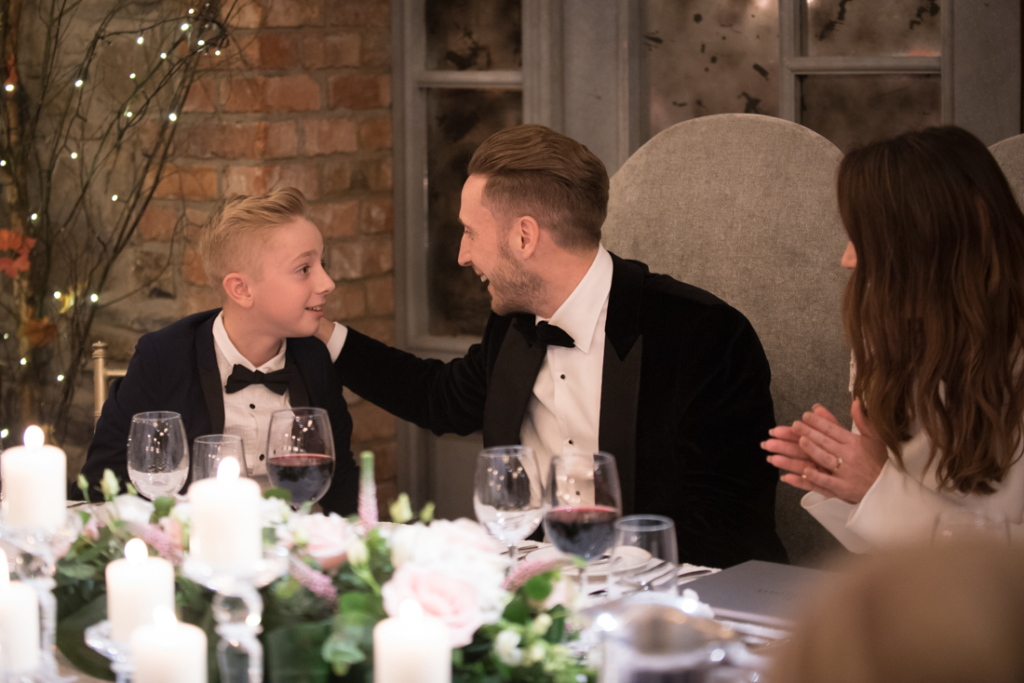 Our honeymoon…
We jetted off for a few days to Paris and London after the wedding for a mini moon . Paris is our favourite city we always have the best time there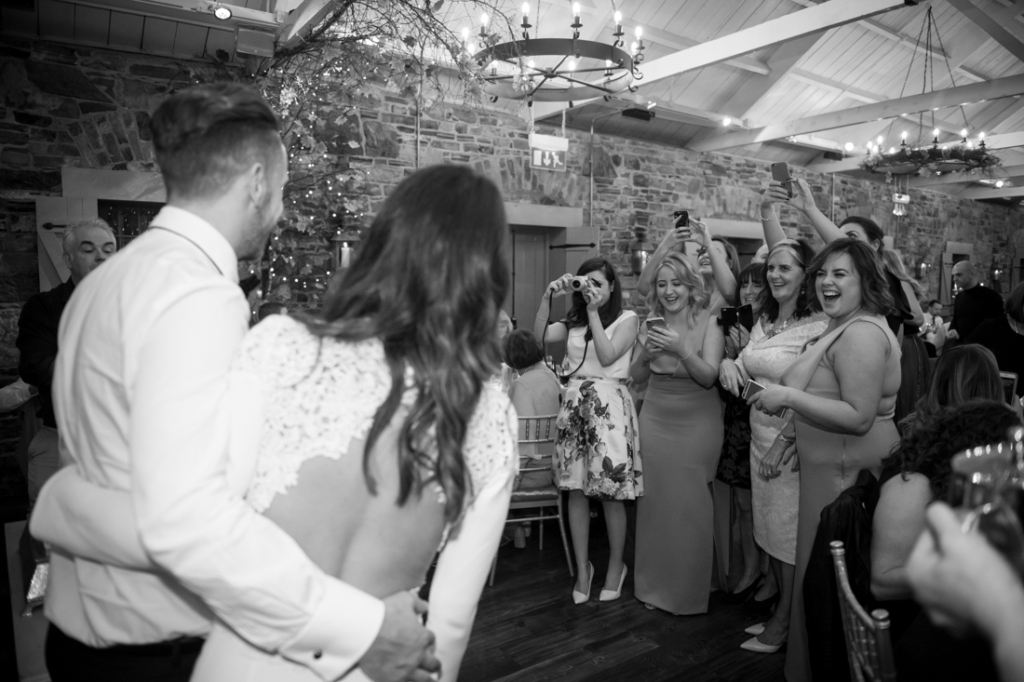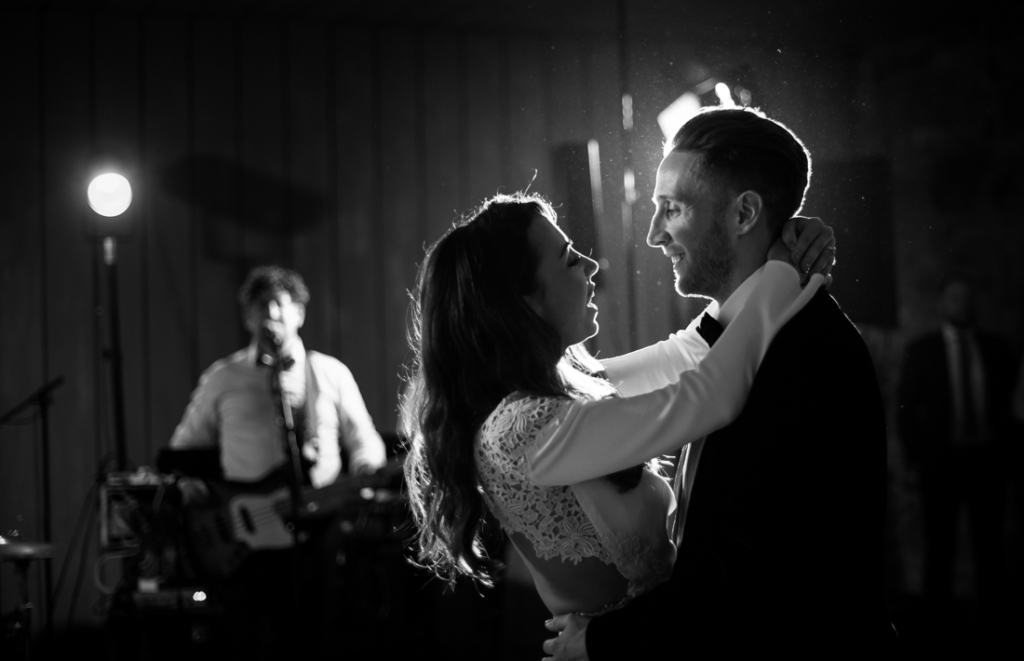 My piece of advice for other brides…
Do what you want to do , don't feel like you have to please anyone else this is your day . Enjoy every min of your day don't be stressing about the little things everything is going to be amazing , I woke up that morning saying to myself that this is it after all my planing I'm going to soak up every minute of it and have the best day ever .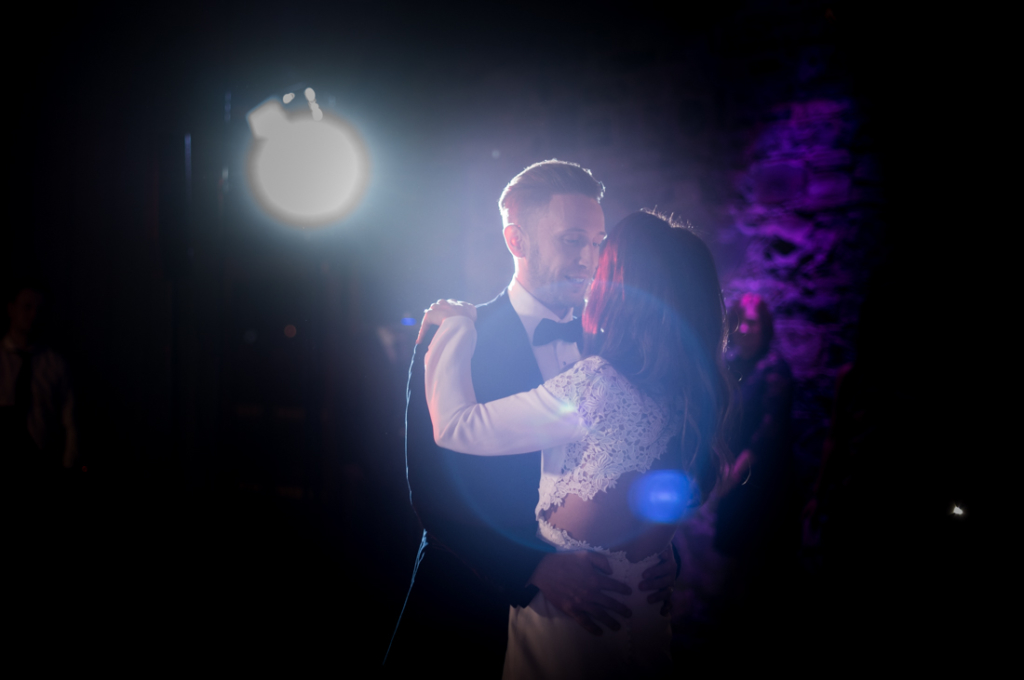 The Suppliers from this Ballymagarvey Wedding were…
Photography: The Fennells
Videography: The Fennells
The Dress: The White Gallery, Rime Arodaky: dress designer
Grooms' suit: Suit Supply and ASOS
Rings: Made by Norbert Schwarcz
Bridesmaids' dresses: ASOS
Hair: Danielle Garner from wildflowers studio and Stacey Lee Minogue , grooms hair Warren Flynn The Dublin Barber
Make-up Caimen Somers
Venue: Ballymagarvey Village
Ceremony: Ballymagarvey Village
Music: Ceremony music Jessica Smith and Cormack Butler , Band Pink Champagne, DJ Draft Punk tribute
Flowers: Arbour Blooms
Cake: Perfectionist Confectionist
Cake topper: Etsy cake topper bliss
Invites: Gilded-lili
All photographs from this Ballymagarvey wedding are the copyright of ©TheFennells. You are not permitted to use these images for any purpose unless you have written consent from The Fennells.