A sample of a real wedding by The Fennells and some Brooklodge Wedding Photography
Karla and Phils' big day and their Brooklodge Wedding Photography. It was late September when this amazing wedding would happen. From details to fireworks, a loved up couple and a dress that was incredible. Karla and Phils' wedding was going to be fantastic. So have a look and enjoy this wedding we had the pleasure of photographing and check out the fireworks!!! I'll let Karla give you all the information from here…
How we met…
We met in Newcastle. He was up visiting a friend that was in uni there, and I was on a girlie weekend.
The Engagement…
A Surprise romantic Central Park Engagement! We had arrived in new York for a week of Christmas shopping and sightseeing, staying in a fabulous suite overlooking central park! We were so excited trying to decide what to do first, so Phil suggested we go into central Park & go Ice skating! We wrapped up warm in our scarves ad hats and headed out of our hotel across the road. And into the park. We walked up to the rink and I said to philip if he wanted to go on?, he then said lets go on a little walk first and we'll do it on the way back! I said yeah sure, so we meandered through the park for about 10 minutes , until we reached a little spot, I had turned around admiring the  New York skyline and listening to a saxophone player in the distance, when I felt Phil grab my hand and pull me close under one of the beautiful park street lights, and drop to one knee!!!! Safe to say I cried buckets of happy tears. Philip proposed on bended knee. I was so shocked and couldn't stop crying he had to sit me on a Park Bench to take it all in. Afterwards we walked down 5th Ave  to St.Patricks cathedral and said a little prayer and lit candles for our loved ones. It was a lovely special moment.
My hair and make up…
My Hair was done by my cousin and very talented stylist Katrina Kelly of Cut_Social and K2 hair. I wanted something elegant, full and romantic and a bit different! I think she got it spot on and we had a great laugh on the morning. My Makeup was done by the Lovely Sarah from Makeup Masters. Sarah is so professional and such a calming person. It was so enjoyable getting my hair and makeup done on the day.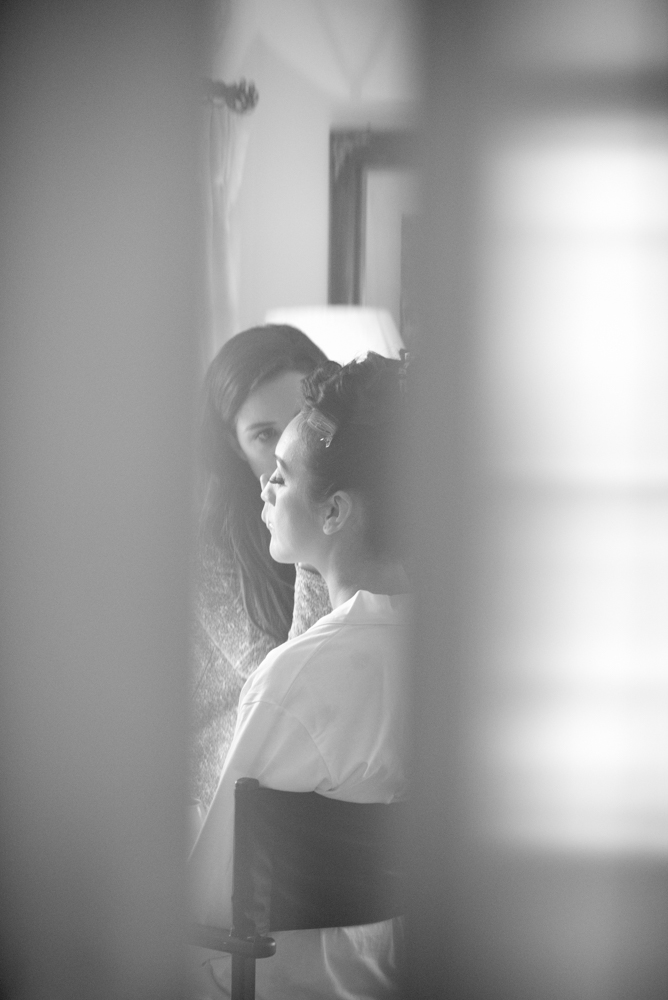 The Planning…
A lot of planning and organising went into our big day. I wanted it to be perfect so it meant being hands-on with everything myself. Phil was good for answering Yes or no! LOL.
His suit…
We bought the Black tux and shirts and dickie bow from Moss Bros.
What our bridal party wore…
Bridesmaids wore tiffany high-low style tiffany colour dresses.
Our ceremony…
It was simply beautiful. Everyone commented on how personal and atmospheric the ceremony was. We had a spiritual ceremony & Miriam Fitsgerald was our Minister. She really does tailor the ceremony to you as a couple. We had some lovely personal touches that no-one had seen before as I am Irish and Philip is a Yorkshire Man. There wasn't a dry eye in the chapel!
We chose our photographer because…
I am  PHOTO addict and our wedding photographers were always gonna be one of the most important suppliers on our list. We had met Mark and Fiona and we instantly liked how approachable and nice they were to talk to. We had a look at a few of  their previous works and we knew they were the ones for us.  We loved how they can both capture every angle from the front to the back to the little sneaky pics that turned out to be cracking shots!
One thing that just made our Brooklodge wedding photography were the moments captured so well by The Fennells. The laughs and the tears, we just loved it.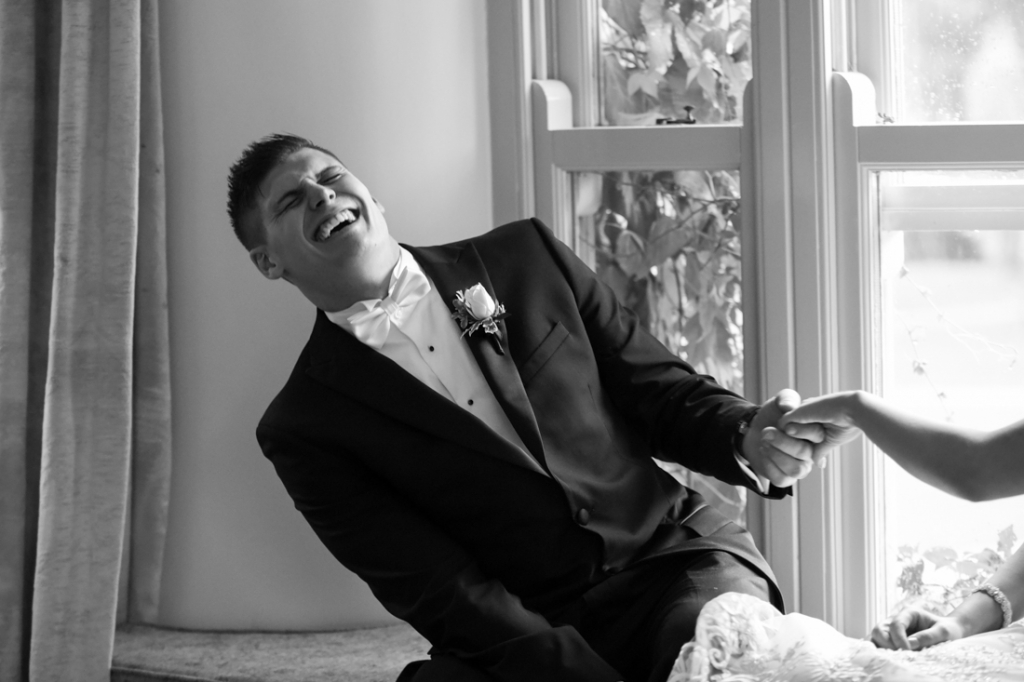 The Venue and how was it decorated…
Brooklodge was our chosen Venue. I Love flowers so I wanted a lot of flowers and candles to decorate. I had Beautiful Wisteria trees with hanging candles set into the centre of the tables and also Candleabras decorated with cascading flowers.
Our wedding theme/colours…
Romantic Fairytale Wedding. Our tables were the names of New York Landmarks, with the top table being Central park of course! That's why I incorporated the trees into the décor. My bridesmaids were in Tiffany green. So I had touches of blush, peach nudes and golds.
At this part of the day it was time for the speeches. The nerves and laughter from our Brooklodge wedding photography captured by the Fennells.
We chose our venue because…
The first time we went down to see Brooklodge we instantly fell in Love with it. The staff are so welcoming and professional, nothing is too much or too big of an ask. I loved how big the Function room ( Brookhall ) was and how I could fill the room with all the ideas I had. Once we crossed the little wooden bridge over the river and into the chapel we were sold! It was definitely our ideal fairytale chapel and venue all rolled into one. It is always a friendly atmosphere anytime we are there. Oh! & The Macreddin pot is to die for! We had it as our dessert.
One thing that was so enjoyable and magical about our Brooklodge Wedding Photography, were the fireworks.
Our honeymoon…
We went to San Francisco, Las Vegas & Miami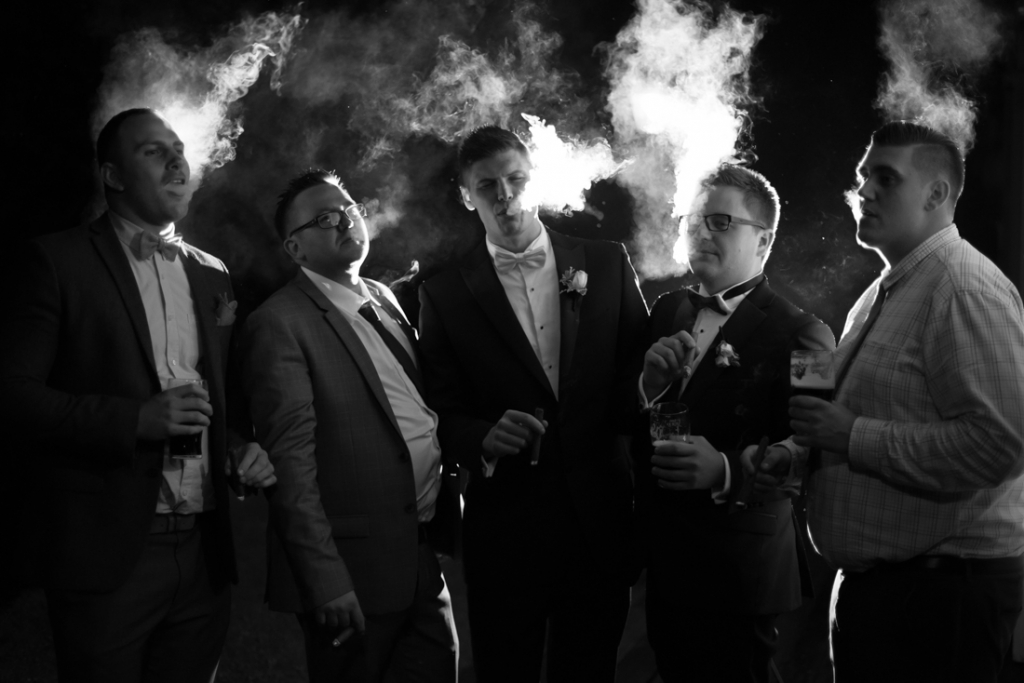 My piece of advice for other brides…
I think every bride says it, but really do enjoy the day and take it all in as it goes so fast, and it is so special to have all your loved ones friends and family in the same place at the same time! Remember that they are all there to celebrate you as a married couple.
My favourite part of the wedding day…
There are so many to choose from. I did love our ceremony though it was so beautiful and emotional. And saying our vows. Philip said his in Irish to me. So that was a lovely surprise! Also our fireworks were out of this world.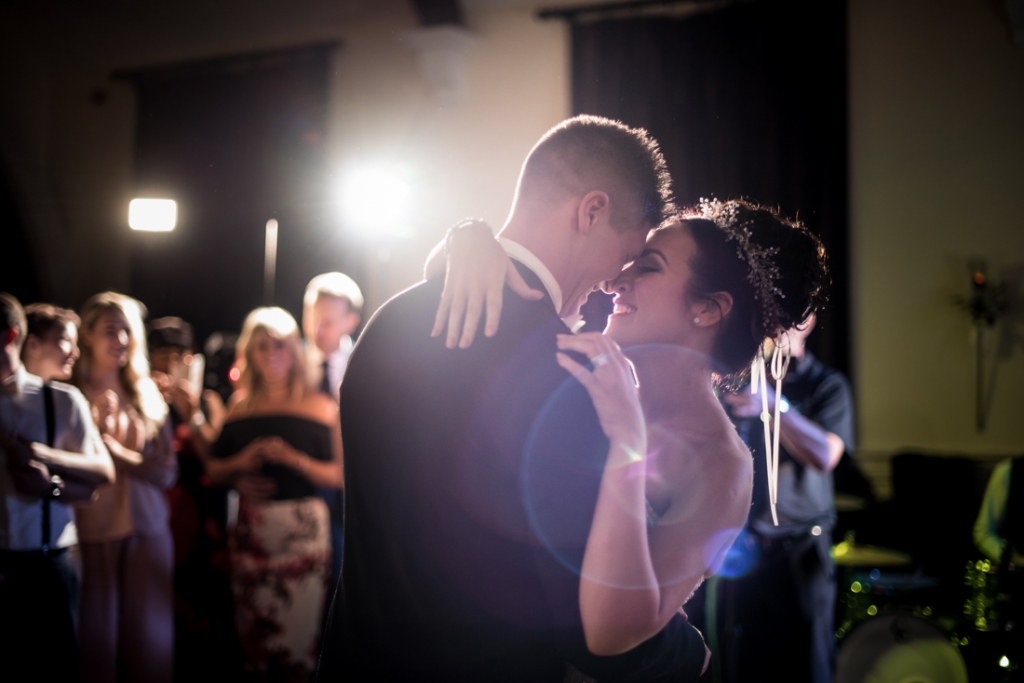 The Suppliers
Photography: The Fennells
Videography: Quinn Video
Grooms' suit: Moss Bros
Rings: The Jewellers Lucan
Bridesmaids' dresses: weddingworld
Hair: Katrina Kelly
Make-up: Sarah @ Makeupmasters
Venue: Macreddin Chapel & Brooklodge Hotel
Ceremony: Miriam Fitzgerald ( Spiritual ceremonies)
Music: Orla fallon Harpist & Pink Champagne
Flowers: The French touch
Cake: Emilys Pantry
Invites: Appleberry Press
All images on this site and this blog post Brooklodge Wedding Photography are copyright and owned by The Fennells. No unauthorised reproduction or distribution of these images is permitted without written permission.
SaveSave
SaveSave
SaveSave
SaveSave
SaveSave
SaveSave
SaveSave
SaveSave
SaveSave
SaveSave
SaveSave
SaveSave
SaveSave